We're pretty lucky in Australia – everywhere you turn, there's great food to be devoured! Not only do we have some of the best seafood in the world, the fresh fruits and vegetables are also pretty phenomenal, not to mention the flavoursome meat, poultry, game, wine and cheese that's to be found!
On top of that, the sheer variety of cuisine we have access to is truly epic – you could eat out every night of the year and take your taste buds on a culinary journey of the entire world, and there'd still be plenty of restaurants, cafes and food trucks left to explore!
My palate was definitely taken on a foodie adventure recently at Harvey Norman Alexandria when I attended the seventh Gourmet Institute event of the year, featuring Paul Carmichael, the executive chef at one of Sydney's best-known restaurant gems – Momofuku Seiōbo.
Barbados-born and bred, Paul has been at the helm of Momofuku Seiōbo in Sydney for the past two years. Prior to this, he called New York home where he honed his kitchen-craft with daring creations at some of the Big Apple's finest eateries – including Aquavit, Asiate and Momofuku Má Pêche – while still remaining true to his Caribbean, and in particular Bajan, roots.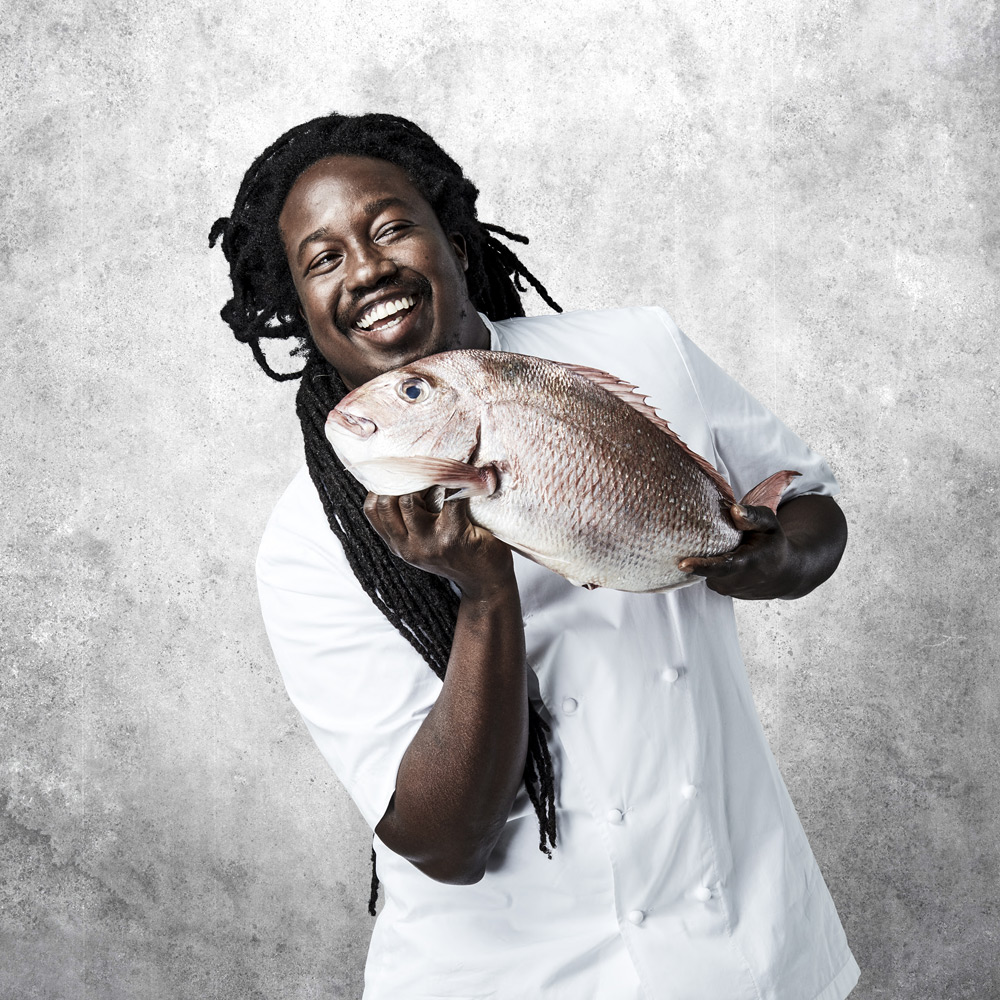 Having seen the menu, I was ecstatic at the idea of not only getting to taste the delicious fare that Paul was going to serve but to also see him cook and talk us through his recipes. Being as excited as I was, I got to Harvey Norman super early and was treated to a selection of beverages courtesy of Naked Wines as I walked down a glam red carpet to enter the impressive kitchen appliances centre.
A pre-show cooking demonstration was already underway, where the Gourmet Institute audience was being shown the features and benefits of the latest cooktops and ovens in action, while getting to nibble on an array of mouth-watering canapés. We were treated to coconut-coated prawn skewers, deep-fried plantains topped with a spicy tomato sauce and micro herbs, char-grilled baby corn drizzled with lime and sprinkled with fresh chilli flakes, and delicate jerk chicken sitting on a bed of fragrant rice cupped in tender radicchio leaves, to name just a few!
Friendly servers ensured everyone's wine glasses were topped with Andevine Hilltop Shiraz Grenache 2016 and RT by Randal Tomich Adelaide Hills Chardonnay 2016. The Shiraz Grenache was a luscious plum red with a soft, fruity taste and a toasty oak finish, while the crisp chardonnay was chilled to perfection with a summery bouquet of ripe stone-fruits.
Just before the main event started, we managed to snag five minutes with Paul for a quick Q&A. Watch the video below to see what drives him and what he'd cook for his friends and family, if he only had half an hour to prepare it.
Down-to-earth, with a tongue-in-cheek sense of humour, Paul told us upfront that the recipes included in our goodie bag were merely a guideline and shared what might just be the secret to creating culinary perfection: make sure all your senses are hyper-alert in the kitchen. He told us to listen to the sounds food in a pan makes, smell the changing aroma as the cooking progresses, touch the ingredients you're working with to get a sense of the texture from raw to cooked, and always taste and season as you go.
Download or print the recipe for Paul's choko and cucumber salad as well as the cheesy macaroni pie to try at home by clicking here.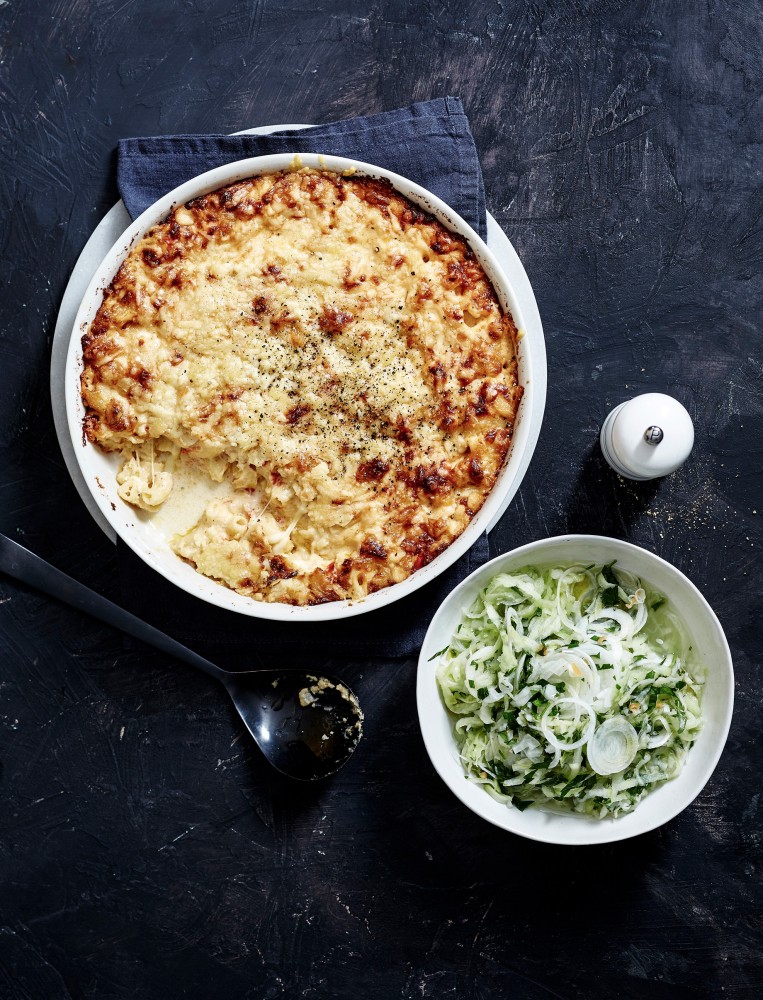 First on the menu was choko and cucumber salad. I was very excited about this as choko is a family favourite in our home, where we gently sauté diced pieces in a tempering of cumin and mustard seeds together with fresh curry leaves and green chillies, and serve it with steamed jasmine rice and a tangy yoghurt and turmeric sauce. But it's not something I'd ever eaten raw – and boy – have I been missing out! The medley of clean flavours, crunchy textures and a mild hint of heat are perfect for the upcoming BBQ season (spring is just a month away, people!) as well as a side dish for the quintessential, sun-drenched Aussie Christmas lunch!
Paul had peeled and coarsely grated chokoes and Lebanese cucumbers in advance. As we watched, he mixed them together with sliced brown onion, diced spring onion, flat-leaf parsley and finely chopped habanero chillies. He sprinkled a generous amount of lime juice into the mix and seasoned to taste before placing it in the fridge to mingle and chill. Just before serving, he tasted the salad again to make sure the seasoning was on-point and added a glug of good quality olive oil to give it a well-rounded flavour.
When an eager audience member asked what he had used to get the chokoes and cucumbers into such perfectly shredded ribbons, Paul pointed to a humble box grater, saying "It just wouldn't taste the same, if I didn't do it the way my mum used to."
Citing his mum as his biggest inspiration to don an apron and make the kitchen his calling, Paul told us that most of the dishes he was preparing for us were variations of the home-cooked meals he used to eat as a child. So it's no surprise that the next dish, a macaroni pie, had been his absolute favourite thing to tuck into at every Christmas gathering in the Carmichael household back in Barbados.
After adding dry elbow macaroni to a pot of well-seasoned water that he left to come to boil, Paul started on his cheese sauce. Adding butter to a saucepan, he sweated some onion in there before adding finely diced capsicum and cooking it over a gentle heat, together with garlic and bay leaf until translucent. Adding milk and flour to the same pan, he made a roux, to which he added copious amounts of cream cheese, cheddar and parmesan along with mustard, ketchup and hot sauce. It was already starting to smell divine!
Once the macaroni was ready, Paul stirred through the cheese sauce and made it even cheesier by incorporating crumbled fresh mozzarella. But that's not all folks – prior to placing the macaroni pie in the oven, he sprinkled the top with more cheddar and parmesan! We can see why this decadent dish was delegated as a Christmas special, making an appearance at the dinner table just once a year. It was truly tasty, leaving us all speechless as we tucked into our plate of pie. There were quite a few attendees who raised their hand for seconds!
Download or print the recipe for Paul's creole fish to try at home by clicking here.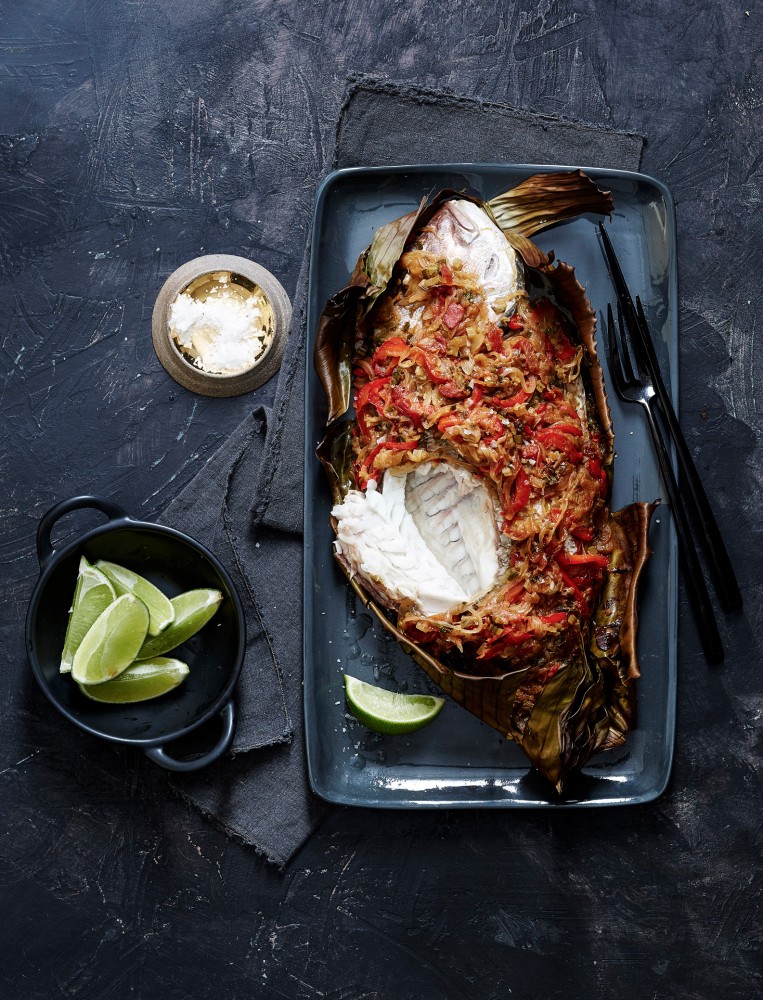 The grand finale for the night was the Creole fish cooked en papillote using fresh banana leaves that Paul wilted over a gas flame. First order of business for this aromatic homage to Bajan cuisine was cooking the Creole sauce, which is a combination of julienned capsicum, coarsely chopped tomatoes, extra finely (and I mean extra finely) chopped celery stalks, fresh herbs such as marjoram and habanero chillies, along with Worcestershire sauce, fish stock and butter. Paul cooked these ingredients until they turned into a thick relish-like consistency.
He then moved on to making the green sauce, which is a combination of lots of green herbs, onion and habanero chilli that are first finely chopped, then given a blitz in the food processor to ensure everything is super smooth and ready to be smeared all over and in the cavity of a whole snapper. The snapper is then piled with a generous helping of the Creole sauce and wrapped in banana leaves, before going into the oven to bake for 25 minutes.
Served with lime wedges, this dish offered amazing flavours. The sweetness of the capsicums, mild spiciness of the chillies and beautiful combination of herbs really complemented the delicate flakiness of Australian snapper. I'll definitely be adding this to our 2017 Christmas menu and so should you!
Tools of the Trade
The Harvey Norman demonstration kitchen is decked out with innovative cooking appliances from some of the biggest names in the game, and their capabilities were showcased in all their glory by Paul as he prepared his delicious dishes.
The Fisher & Paykel 525L ActiveSmart Slide-In French Door Fridge is not only a smart-looking fully integrated fridge that will be at home in all modern kitchens, it also offers plenty of fresh food storage space with its 525-litre capacity. The large size of this ActiveSmart French-door fridge sure came in handy when catering for the number of people who made up the Gourmet Institute audience. Not only was there enough room to store the fresh fish before cooking, there was still plenty of room for the choko and cucumber salad so it could chill to the right temperature until it was service time.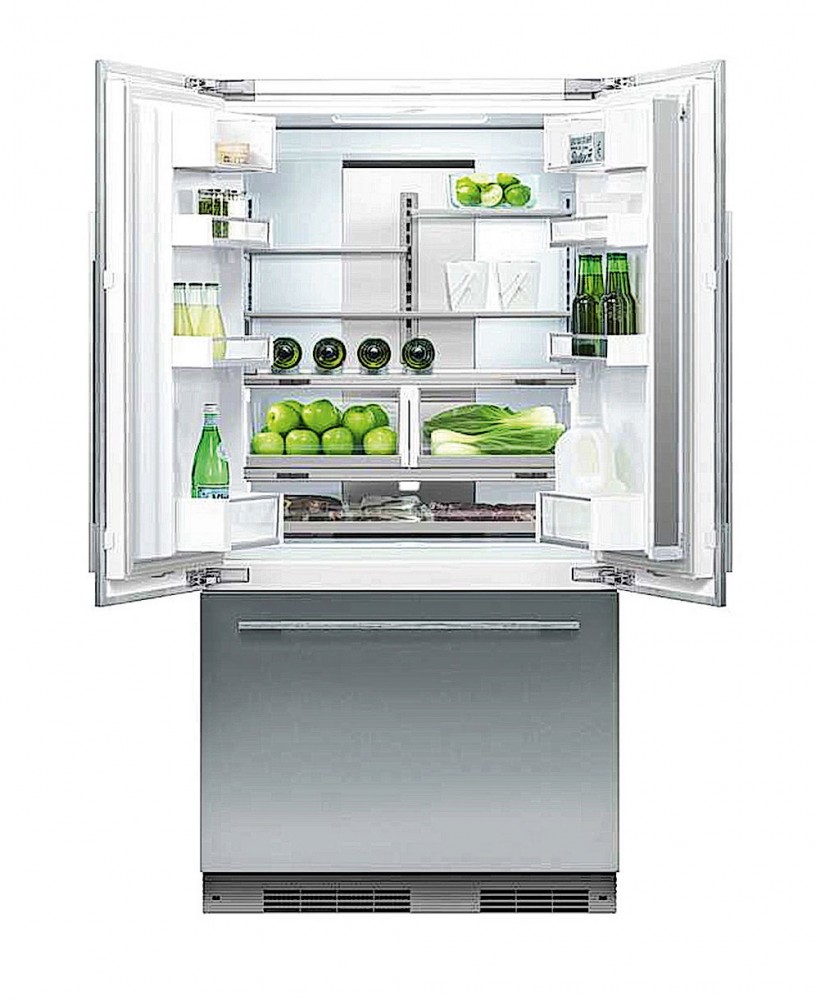 The Neil Perry Kitchen by Omega 60cm Gas on Glass Cooktop was put through its paces and delivered great results throughout the night. Paul used all three burners to prepare the pasta and cheese sauce for his macaroni pie, as well as the Creole sauce for his baked snapper.
"I prefer cooking with gas because going from low to medium to high heat happens in an instant so that I can heat my pan up really quickly without burning any of my ingredients," said Paul.
"I'm quite traditional, I guess, because I like knobs on cooktops as they give me greater control and make for precision cooking."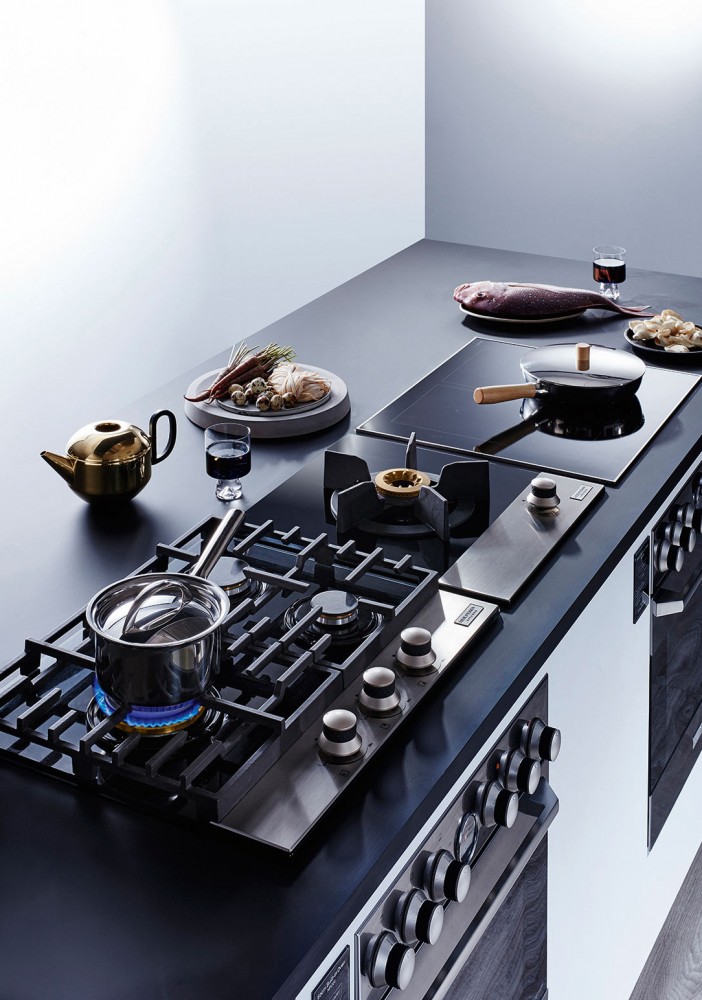 The AEG 60cm MaxiKlasse ProCombiPlus Steam Oven with its 77-litre capacity and VarioGuide temperature setting offered the perfect cooking environment to ensure the snapper cooked quickly while remaining succulent, with no dryness whatsoever.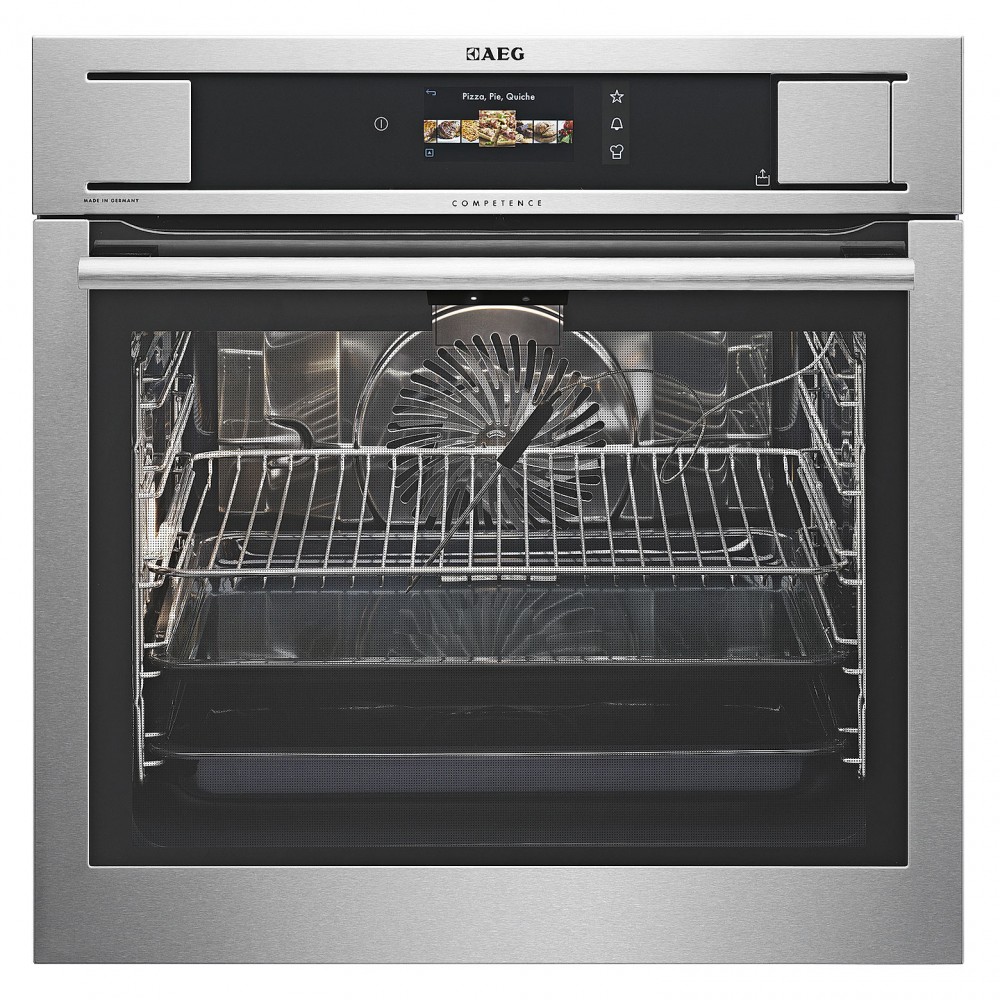 Choosing the pie setting, Chef Paul baked his macaroni pie for half an hour in the Miele 60CM Pyrolytic Built-In Oven until it was golden brown on top and the cheese was bubbling. This great built-in oven offers an appliance cooling system and cool-front for increased safety, which was ideal for such a busy kitchen, where multiple things were happening at the same time. Another great thing about this pyrolytic oven is its ability to self-clean, which means you won't have to expend hefty amounts of elbow grease trying to get rid of caked-on cheese sauce that may ooze out, as the pie cooks.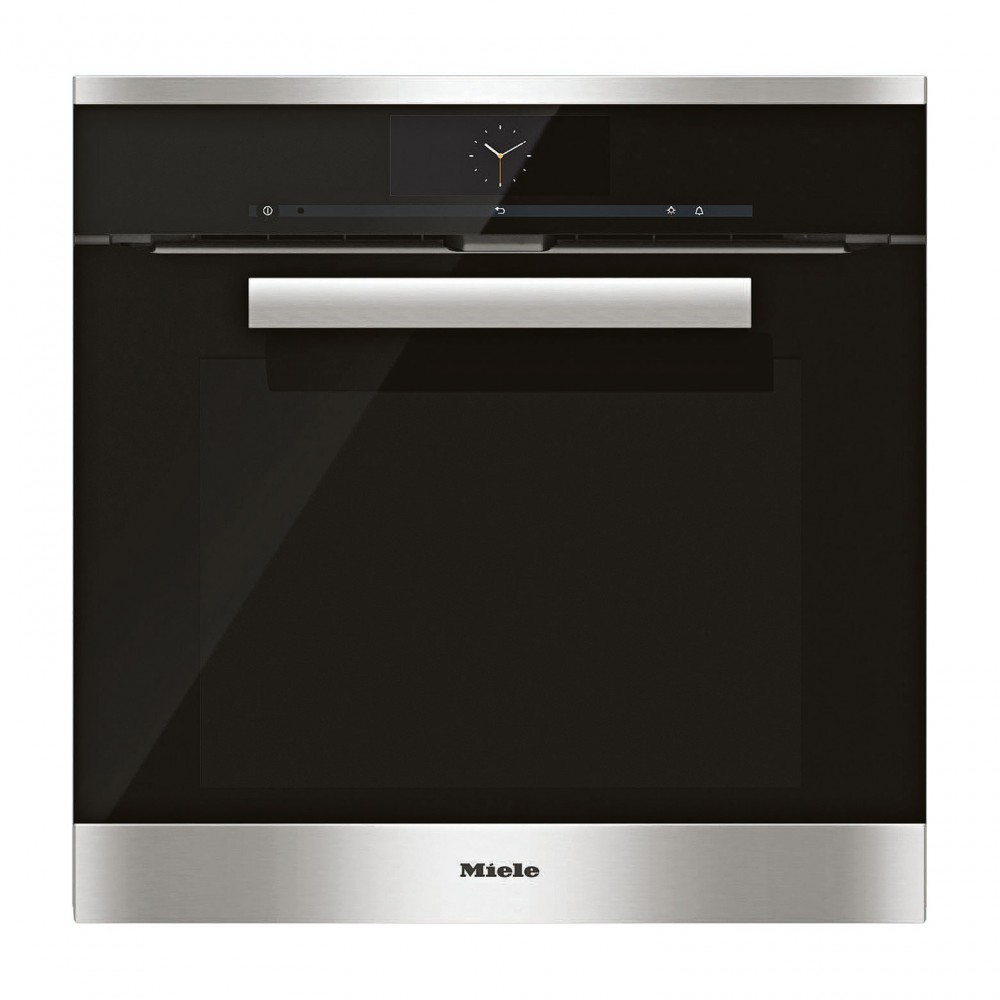 If you're thinking of upgrading your kitchen with innovative appliances then you'll find everything you need at Harvey Norman. Check out the huge kitchen appliance range online or visit your local store and talk to a cooking expert about all your needs.
Plus, if you're keen to attend one of the five remaining Gourmet Institute events for 2017, you'll find all the details here, including which chefs will be in attendance, what they'll be cooking and in which store they'll be appearing.
If you're looking for more recipes from famous chefs, read our Winter Roasting with Colin Fassnidge and Thai at Home with David Thompson blogs for great ideas and inspiration.