There's one good thing about the shorter days and colder nights – the change of season is the perfect excuse for a Sunday roast!
Australians love a good roast, and I am no exception. Putting on a Sunday roast with a selection of market-fresh seasonal veggies is a special kind of pleasure.
Last Wednesday night, I was treated to a very special kind of roast with Colin Fassnidge as part of Gourmet Institute 2017 event held at Harvey Norman Alexandria. Having someone else cook for me is always a welcome treat, but to have it cooked by a renowned Sydney chef? I couldn't resist such an offer!
Colin regaled us with stories as he cooked, peppered with his own cheeky brand of humour. He also dished out plenty of helpful cooking tips from his own private reserves, I myself picking up some great new ideas to try out in the kitchen.
You may know Colin from My Kitchen Rules or his popular Surry Hills restaurant 4Fourteen – or his latest venture, Banksia Hotel bistro.
Tonight, chef Colin was presenting us with a fancy spin on what is traditionally a simpler fare; the kind of soul-warming winter comfort food that will make you want to stay in on Saturday night with a glass of wine and a few good friends.
He captivated a room full of foodies with his take on good old fashioned winter comfort food, putting a new spin on the humble potato and the classic roast chook.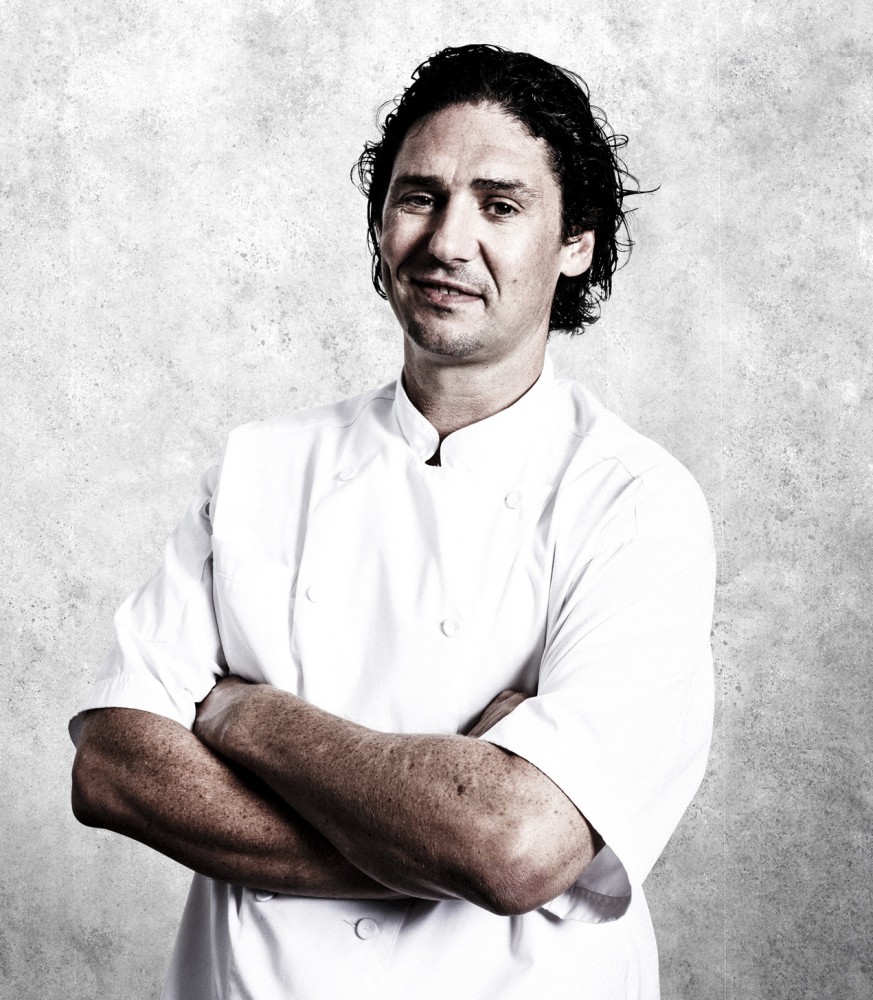 For any readers heading into one of these awesome sessions, my advice is to get there early. The canapés on offer before Colin Fassnidge's demonstration began were to die for, with the flavoursome tequila-cured ocean trout my own personal favourite.
There was also Pedro Ximenez tomato tarts, quince and cream cheese pastries and delicious pork mini hamburgers. All these amazing dishes paired fabulously with the selection of wines on offer from Naked Wines, the braised beef with spiced guava accompanying the RT by Randal Tomich Collection Pinot Noir particularly well. It featured a bouquet of dark berry fruits with hints of earthy tones, with a rich palate of cherries and warm spices.
For those who prefer the lighter, crisper flavour of white over red, there was the RT by Randal Tomich Adelaide Hills Chardonnay. Opening with aromas of ripe nectarines and apples, this wine paired wonderfully with Colin's lemon-infused roast chicken.
Last but not least, I sampled the Obelisk Wines Ded Reckoning Pinot Noir Chardonnay. This was probably my favourite wine of the night with its zesty, strawberry notes.
Before the main event kicked off, Colin took a few moments to chat and let us in on a few of his top trade secrets.
A man after my own heart, he believes that ginger is a home cook's most indispensable ingredient. Check out the video below to find more helpful cooking tips from Colin.
It was instantly clear that Colin liked to take a relatively relaxed approach to cooking. This was a man who was willing to try any ingredient once, and who does so a handful at a time.
He didn't bother peeling his vegetables ("Leave the skin on it. It's good for you!") and his selection of herbs depended on what was in season. This relaxed approach meant his cooking centred around seasonal veggies, herbs and meat, with the end results tasting amazingly fresh.
When asked by an audience member which herbs in particular he was using in the dishes, his nonchalant reply was, "Whatever's in season. There's no point using something like basil at this time of year, you know?"
What you see is what you get with Mr Fassnidge. He's a straightshooter, genuine and doesn't put on airs and his popular Surry Hills restaurant 4Fourteen will satisfy even the fussiest of foodies, with a variety of inspired menu items that includes liquorice beef cheek and miso-poached pork.
As we entered the Harvey Norman display kitchen, the nostalgic scent of smoking woodchips filled the room.
Proving that he's not a man who plays by someone else's rules, the first dish Colin served up was not featured on the menu. This was a nice surprise for everyone; the roasted sweet potatoes with smoky mayonnaise were well-received by the audience, going off the general sounds of approval heard throughout the room.
Next up, he began preparing the duck fat roasted potatoes – sans duck fat.
What I assumed to be a happy side effect of his laid back cooking style, Colin was able to effortlessly bounce back after one or two mishaps. One of them being that he had forgotten some of the main ingredients for the night's menu.
For those of us who don't happen to have any duck fat on hand, Colin assured us that butter would get the job done just as well.
For such a simple dish, the potatoes were mouth-wateringly delicious. Crisp and flavoursome on the outside and delightfully fluffy on the inside – Colin proved there really is an art to cooking the humble potato.
To get the crispiness on the outside, Colin added knob after knob of butter to the pot, stirring constantly until the potatoes were golden-brown on the outside. Finally, he moved the potatoes onto a large baking tray and placed this in the Fisher & Paykel 60cm 11 Function Built-In Pyrolytic Oven to finish off.
Also on the menu were fabulously flavoursome pickled peas. I'm a massive fan of anything pickled, but not so much a fan of peas. Hesitantly stabbing one on the end of my fork, I was pleasantly surprised by the sweet and vinegary taste of the peas – their natural flavour serving as an undertone to Colin's pickling mix.
"Buy in bulk the things that are in season now," Colin said as he added his pickling ingredients to the pot. "Then you can pickle them and serve them later. It's an economical way of serving fruit and vegetables that aren't in season."
He also suggested that just about any other vegetable could be substituted for peas – think carrots, cauliflower or capsicums.
Download or print the recipe for Colin's roast potatoes and pickled peas here.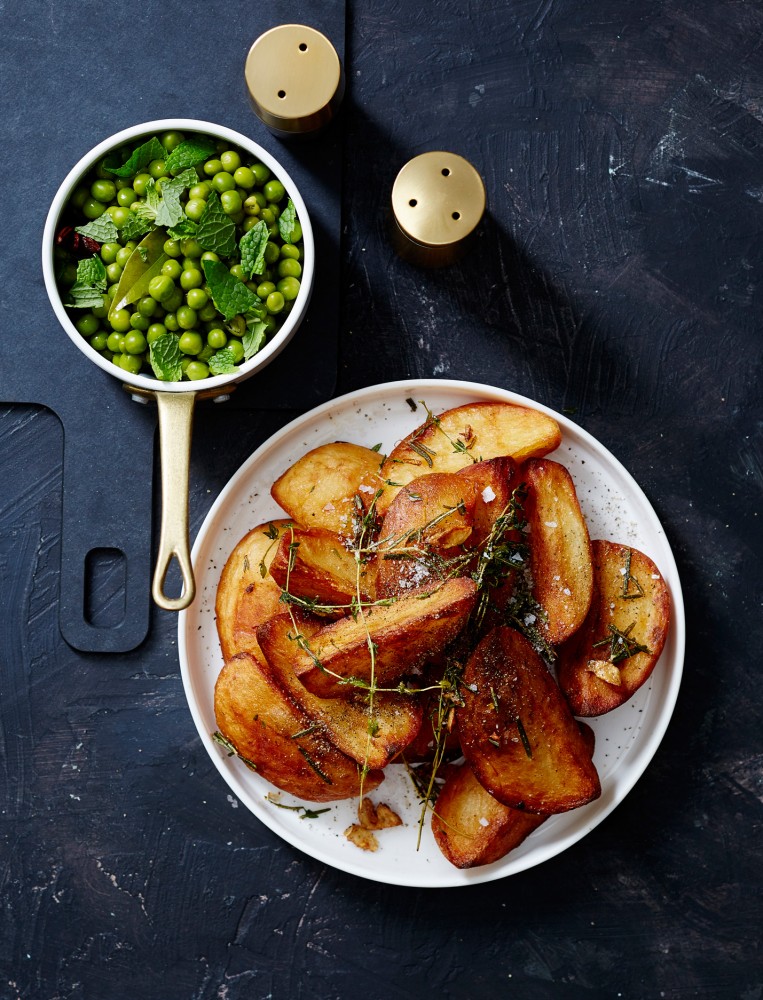 Next up, Colin began preparing the much-anticipated salt-encrusted chicken.
As Colin stuffed the chicken with generous wedges of lemon, garlic cloves and handfuls of seasonal herbs, his assistant – Darwin – began making the salt crust.
The 'crust' part of this recipe starts out as a dough infused with herbs, which must then be rolled flat until it is wide enough to encase the chicken.
Once the chicken had been stuffed full to bursting, it was then wrapped in the dough and placed in the oven to cook.
Removing one from the oven that he had prepared earlier, Colin then presented us with a crispy salt-baked chicken that looked cooked to perfection.
But after Colin had cut open the crust and down the thigh, the innermost part of the chicken appeared to be just a little underdone.
Cool as a cucumber and without missing a beat, Colin admitted that sometimes things don't go according to plan – even for the professionals.
"There's always a solution," Colin told us, slicing the roast chicken up into pieces. "Things can go sometimes go wrong in the kitchen, and you've got to learn to be flexible."
Proving himself a true master of the kitchen, Colin calmly tossed the chicken pieces into a large pan, garnished generously with herbs and knobs of butter, and set to cook over the Neil Perry Kitchen 3-Burner Gas Cooktop until they were done.
Even though the chicken had been baked in a salt crust, it was not overly salty as you might expect. Instead, the end result was a moist and flavoursome cut of chicken, seasoned to perfection.
Want to cook a roast that will wow your dinner guests? Download or print the recipe for salt-baked chicken here.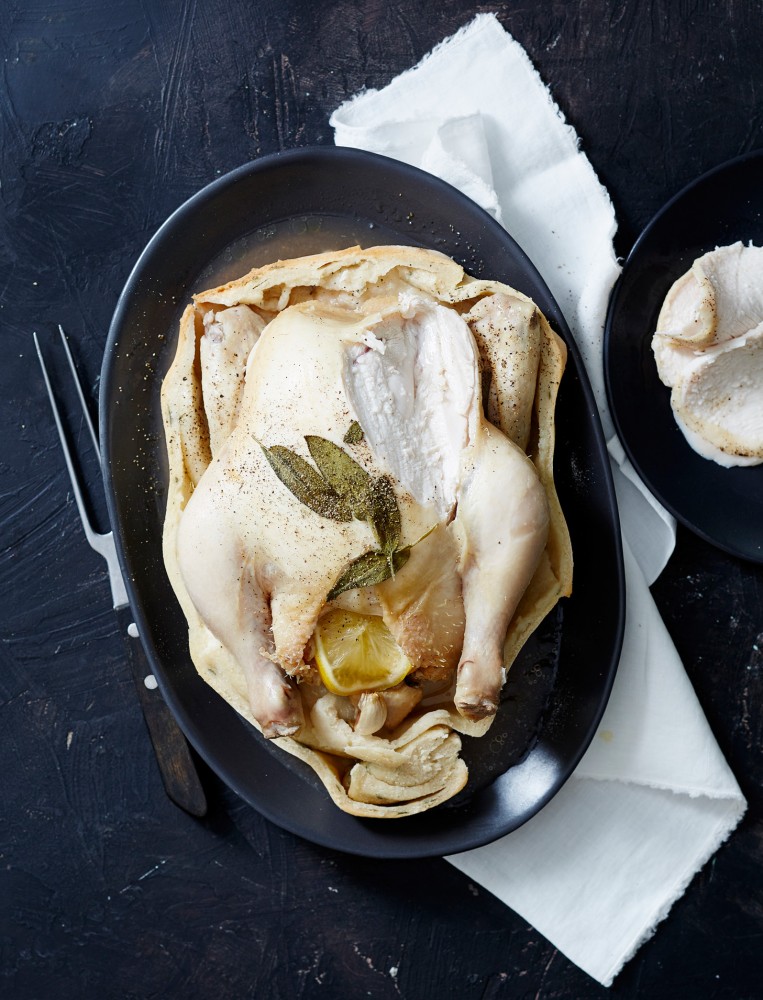 Tools of the Trade
The recently refurbished Harvey Norman demonstration kitchen is a foodie's dream, with a host of modern kitchen appliances from the leading brands.
Colin turned the heat up in the kitchen with the Neil Perry Kitchen by Omega 60cm Gas on Glass Cooktop, using it to fry his delicious golden-crispy potatoes.
To finish off his Sebago potatoes, Colin utilised the Fisher & Paykel 60cm 11 Function Built-In Pyrolytic Oven. This clever oven features ActiveVent technology, which allows you to adjust the moisture levels inside the oven cavity, so you can get perfect results every time. Whether it's a bake or a roast, this Fisher & Paykel oven will dazzle your dinner guests with its amazing range of functions.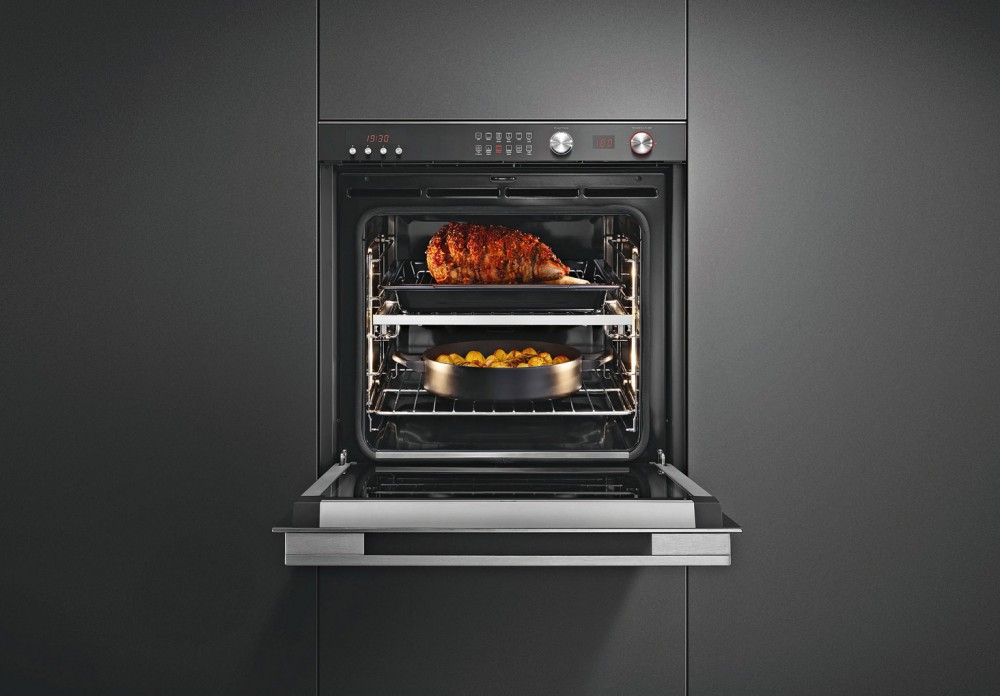 Colin used the Neil Perry Kitchen by Omega Induction Cooktop  to simmer his fantastic pickling mix, bringing the flavours of the mix to life by heating it at just the right temperature thanks to the intuitive, accurate temperature control.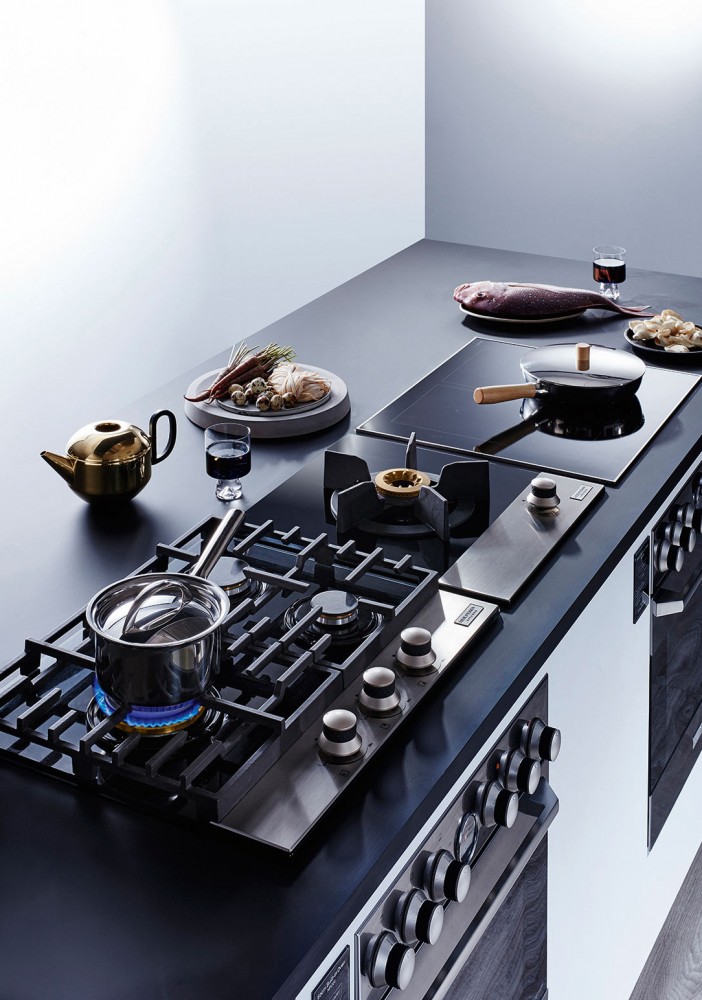 Surprising his guests with something off-menu, Colin pulled his delicious roasted sweet potatoes from the Miele 60CM Pyrolitic Built-In Oven, presenting us with a delectably soft bonus dish. Featuring both Moisture Plus and Auto Roast functions, even at-home chefs can cook like the pros with this clever oven. Best of all? The pyrolitic function takes care of the dirty work for you and turns any grease or leftover food particles to ash.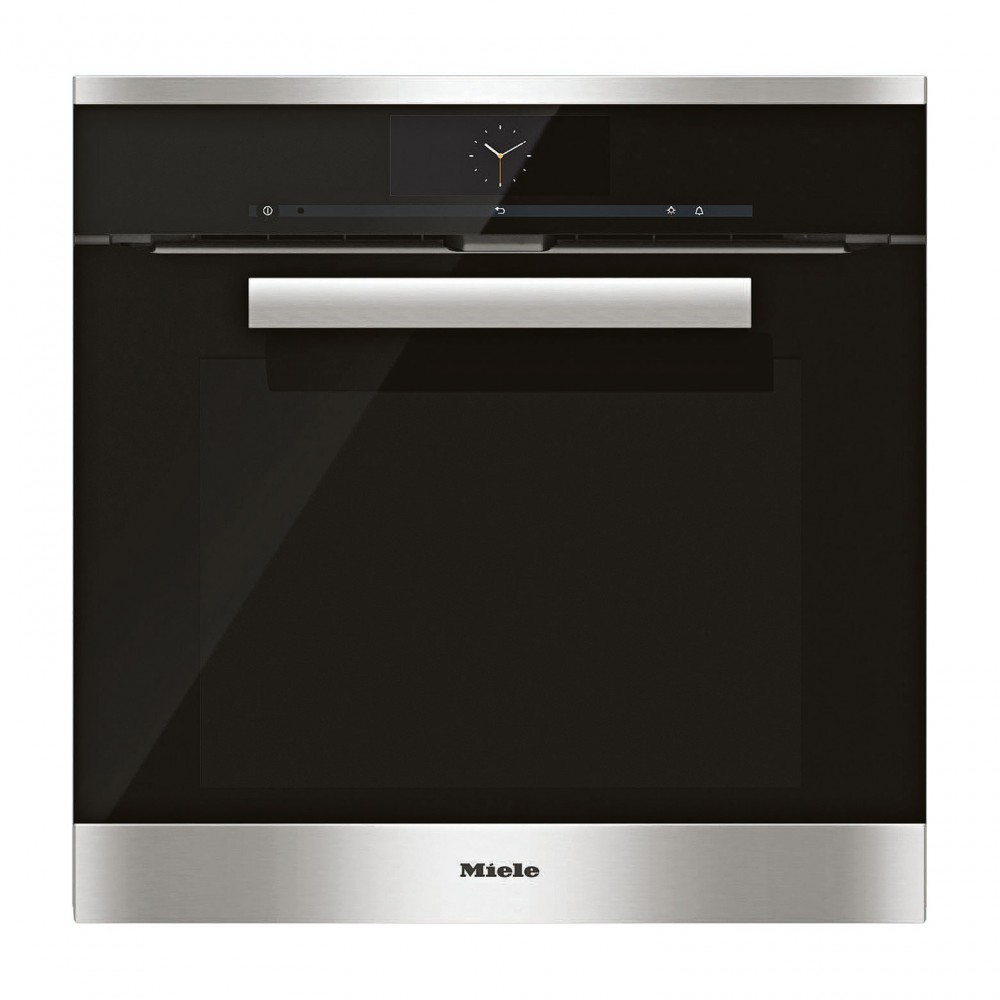 To add the finishing touches to the roast chicken, Colin used the AEG 60cm MaxiKlasse ProCombiPlus Steam Oven. The oven retained the chicken's moisture without overcooking it, leaving the meat tender and juicy.
Not sure which is the best setting to use? Don't worry; the integrated VarioGuide can suggest the perfect setting for a variety of dishes, no matter what's on the menu.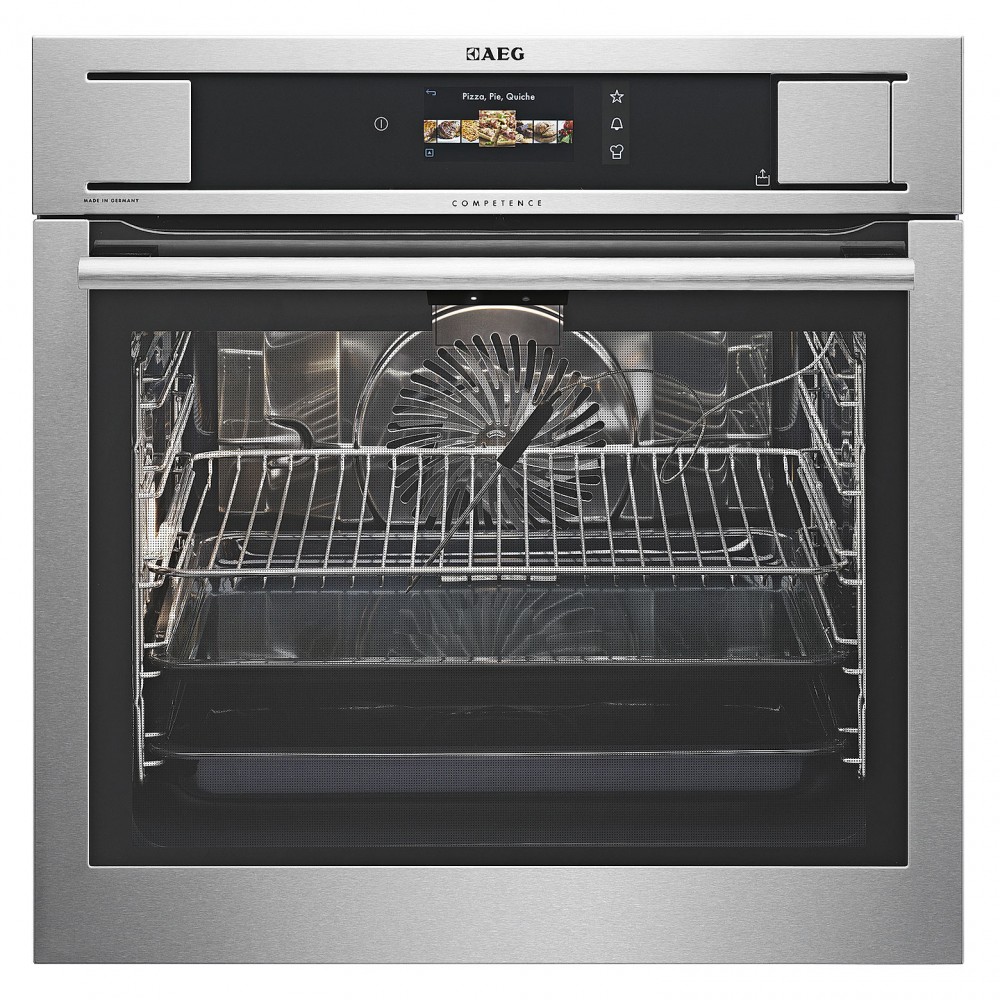 If your kitchen is in need of an overhaul, you can search our huge range of cooking products online or drop into your local Harvey Norman store to get inspired and to chat to our helpful team members. They can help find the right cooking appliance to suit your needs, lifestyle, budget and decor.
Do Colin's delicious recipes have you salivating just a little? Find out more about up and coming Gourmet Institute 2017 events right here. Australia's best and brightest chefs will be showing off their amazing skills over the next few months around the country, so be sure to grab your tickets soon and don't miss out!
Be sure to check out our blog on Long Chim chef David Thompson's Thai at Home session for more exciting recipes.