Stunning. Simply stunning.
This is the word that keeps popping into my mind throughout my first Gourmet Institute adventure. Stunning – and I'm not just talking about the food.
It begins with a red carpet entry, which immediately creates a buzz of excitement amongst audience members as we make our way into the store.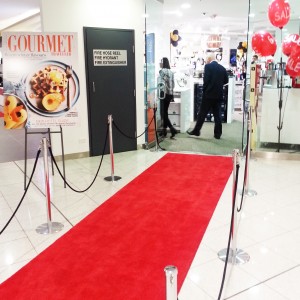 We find our seats in the demonstration kitchen and discover goodie bags filled with recipes and chocolate treats on each chair. Champagne begins flowing and mouth-watering canapés circulate; the upbeat atmosphere kicks up a notch.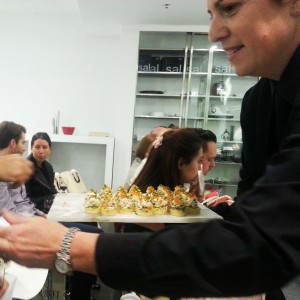 Peter Gilmore, from Sydney's award-winning Quay restaurant, is this evening's guest chef, and he greets us with a friendly enthusiasm.
Then the cooking begins. Peter moves from pot to pan and from wok to oven with incredible skill and a casual confidence; we watch with bated breath as he explains the tricks of the trade behind his gourmet delicacies.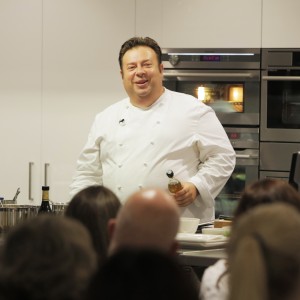 Each ingredient is more decadent than the last; sensational smells waft over the audience as we sit on the edge of our seats, mesmerised by the divine creations taking shape before us.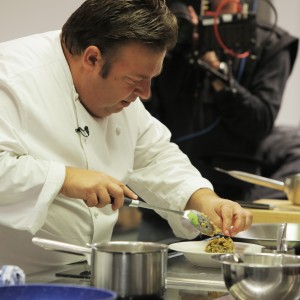 Each finished dish is truly stunning in its simplicity. Peter explains how the various textures (crunchy, sticky, smooth) are his favourite way to make a dish sing as he sprinkles crushed seaweed over one.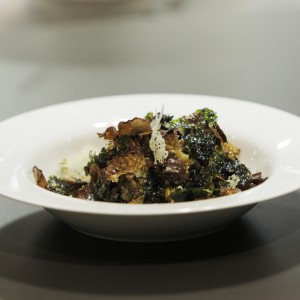 And then the tasting begins. An indescribably delicious stone-pot organic rice with smoked pork belly is followed by a too-good-to-be-true poached duck in fermented green plum master stock. Extraordinary flavours fill our mouths with every bite; a fabulous burst of kapow is followed by a delectable shazam.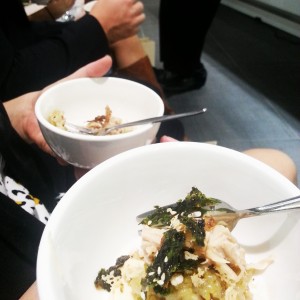 Peter answers everyone's questions with a warm humour, and happily signs autographs at the end of the night. All in all, the evening is a memorable one. Entertaining, delicious and informative.
I'm looking forward to rifling through my goodie bag and perusing the recipes, as well as eating the chocolates…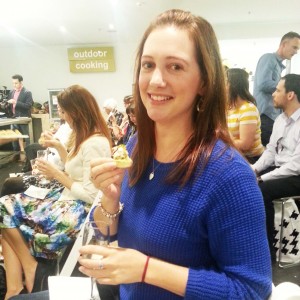 For upcoming events, click here:
For previous Gourmet Institute adventures, click here:
• "Spring Pasta" with The Buzo Crew
• "The Prince of Pork" with Colin Fassnidge
• "Pies and Tarts" with Philippa Sibley
• "Essential Chocolate" with Christine Manfield