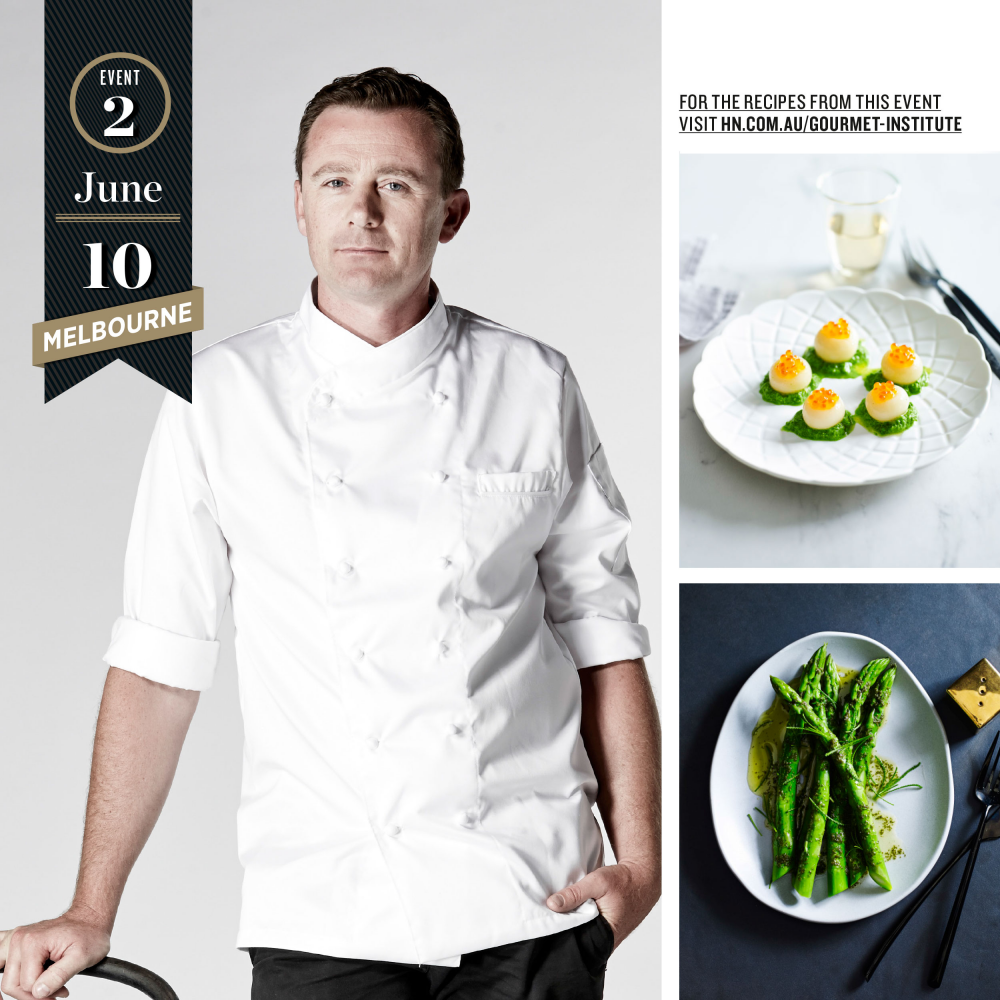 Award-winning Chef Dan Hunter, from renowned Brae Restaurant, combines fresh and simple ingredients to create outstanding dishes that portray his passion for real, organic flavours.
At our most recent Gourmet Institute event, Dan demonstrated what delightful taste sensations can be created using simple, essential ingredients. He had his audience wanting to wiggle their green thumbs and get organic in the kitchen as he showcased his mean green culinary genius using a range of seasonal foods and top of the range AEG Appliances, to create delectable down-to-earth dishes that screamed flavour.
Later, Dan Hunter led us down the garden path for a fresh Q & A:
Who/what sparked your initial passion for cooking and how old were you?
I was literally saving money to travel and stumbled into a kitchen at around 21/22.
What's your fondest cooking-related memory?
I have lots – but cooking foie gras for Alain Ducassse and guests while at Mugaritz is up there!
What's the most exciting city you've worked in?
At Mugaritz we were a bit out from a city but I was still pretty excited to be there – much in the same way I'm pretty excited now to be working far from the city.
What are your sources of inspiration when developing a menu or new dishes?
Seasonal change and the raw product. The possibilities when you see two compatible ingredients growing side-by-side.
What can diners expect when visiting your restaurant?
Hopefully fun, warmth, peacefulness and lots of deliciousness.
Who is the most famous person you've cooked for?
We, of course, have people that the main stream consider to be famous because they're on TV but in Spain, particularly, I've cooked for people from Heston Blumenthal to Alain Ducasse, Juan Mari Arzak, Ferran and Albert Adria, Pascal Barbot, Alain Passard and more.
Have you had a particularly disastrous or comedic cooking experience that you can share?
I got my first job as a cook when I had no idea and 'borrowed' 3 books from the Bath library to get me through the next 6 months as a 'chef'.
What are two or three ingredients that you particularly enjoy working with?
All seafood – for vast range of flavours from subtlety to full power. Seaweeds and dried brassicas for mineral seasoning and aged grass fed meat for depth and long flavours.
What's the one simple cooking tip that you believe everyone needs to know?
Use a timer.
Finish this sentence: If I wasn't a chef, I'd probably be… younger!
What advice would you offer anyone wishing to become a chef?
Why wait? – it takes years to understand anything on more than a superficial level so get on with it. And cooking professionally is very different to just being a good cook – it takes a commitment to being organised and reliable too.
What's something you're really excited about working on right now?
Developing more gardens at Brae.
If you could sum up your cooking style in three words, what would they be?
Clean, green, precise.
Efficient and Precise – Dan's Cooking Tools
With an enviable range of AEG cooking appliances at Dan's disposal in the Gourmet Institute kitchen, including the versatile and easy-to-use AEG Combi Microwave and Oven, and the 30cm Induction Wok Cooktop, this inspirational chef revealed that there is more to the average veggie than meets the eye.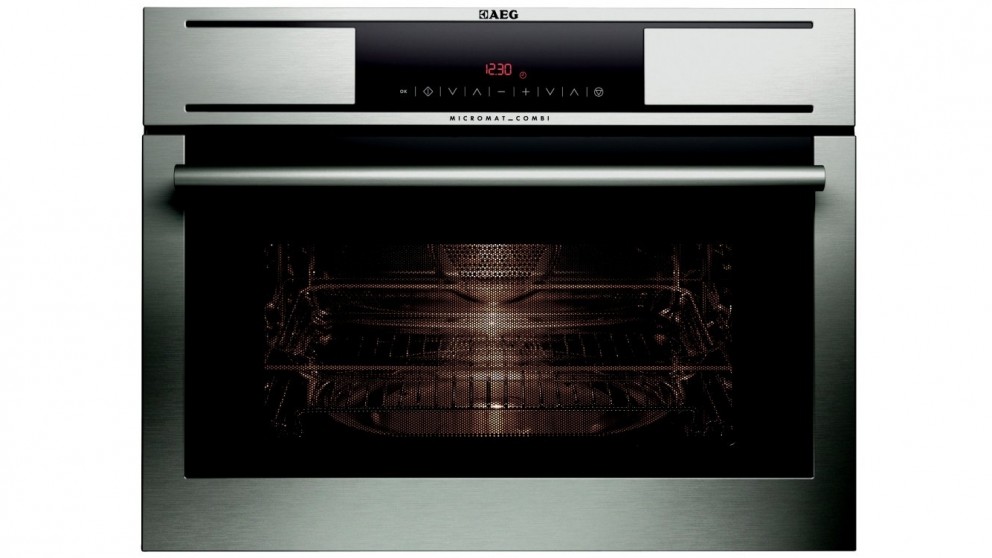 Using the AEG Pro-Combi Steam Oven, which preserves the natural flavours, colours and nutrients of his food, Dan was able to inspire and delight his audience and their eager taste buds.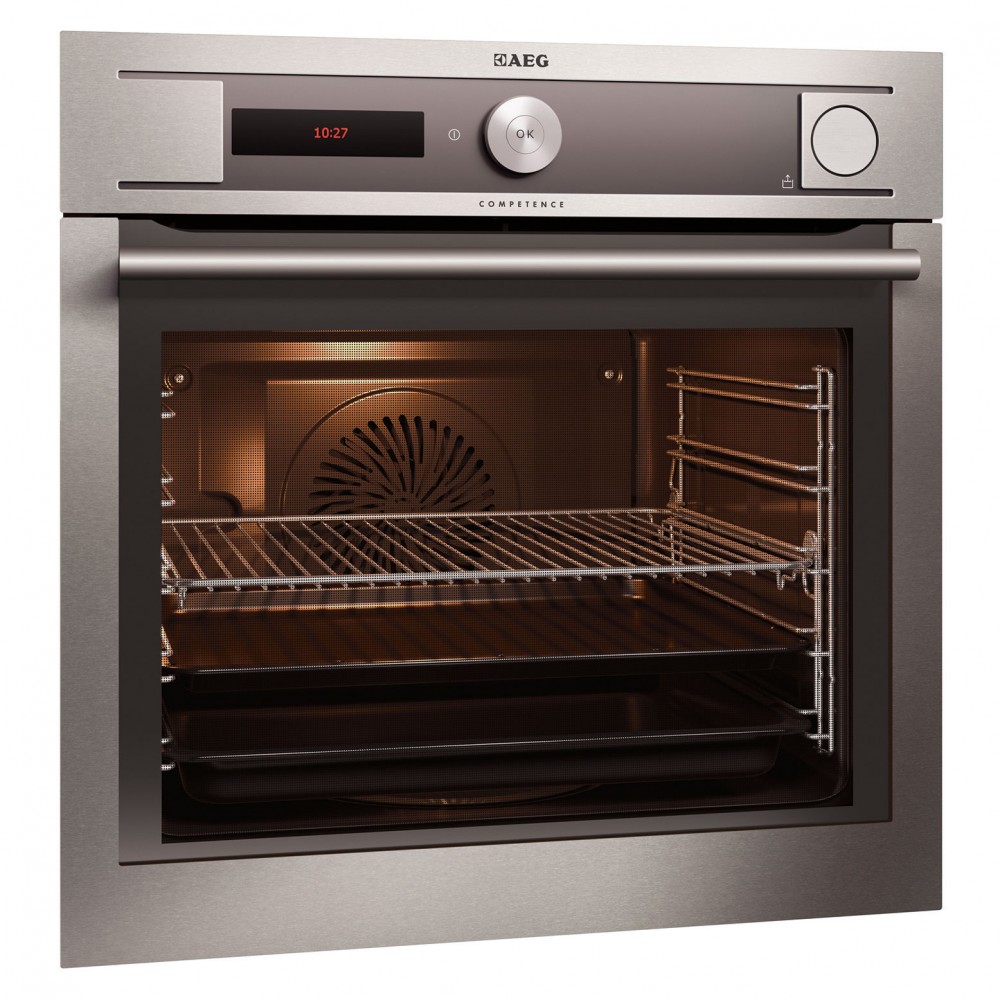 Chef Dan brought the modest asparagus to life last night with the AEG OptiZone Induction Cooktop. Perfectly crunchy, the flavours and juices of this humble veggie were retained using the DirekTouch™ system for precise temperature control.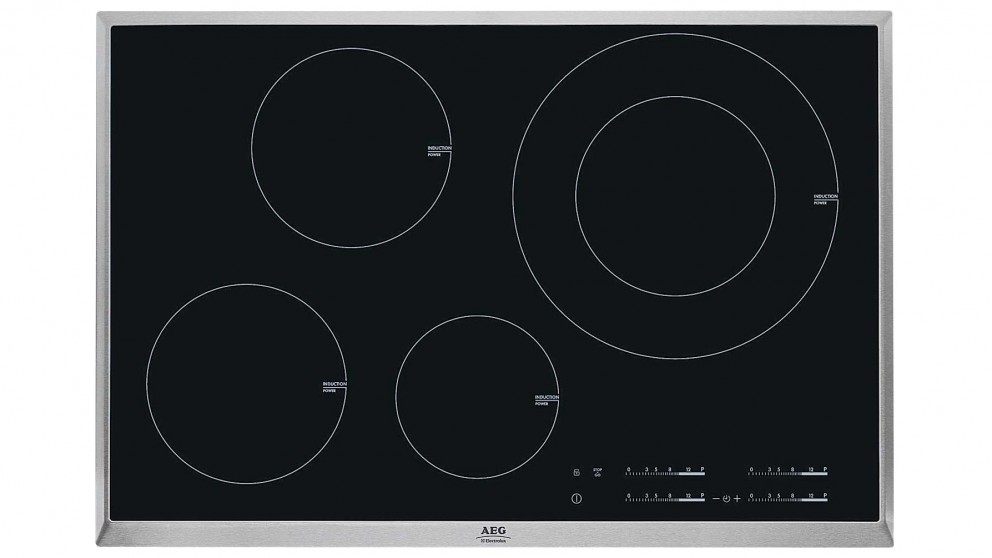 The audience were on the edge of their seats as this vegetable savvy chef created a wholesome and yummy Turnip and Brook Trout Roe and we couldn't wait to take a bite out of the appetising Otway Shiitake, Eggplant and White Miso.
Dan's delectable cooking was complimented by matching wines from Cracka Wines, revealing that this talented chef really knows how to wine and dine.
Did you miss out on this Dan Hunter Gourmet Institute master class?
No worries! You can view info about the latest Gourmet Institute events here. To browse our extensive range of innovative AEG appliances, shop online or head down to your local Harvey Norman store to chat to our friendly staff.