Cutting his teeth in such highly esteemed kitchens as Sydney's Tetsuya's and French Laundry in California, New Zealand-born chef Phil Wood's innovative approach to flavour saw him being appointed head chef at Neil Perry's iconic Rockpool restaurant. With a strong affinity for cuisine that pairs complementary textures and tastes, Phil has earned his position as a highly-respected, influential figure in Australia's cooking landscape.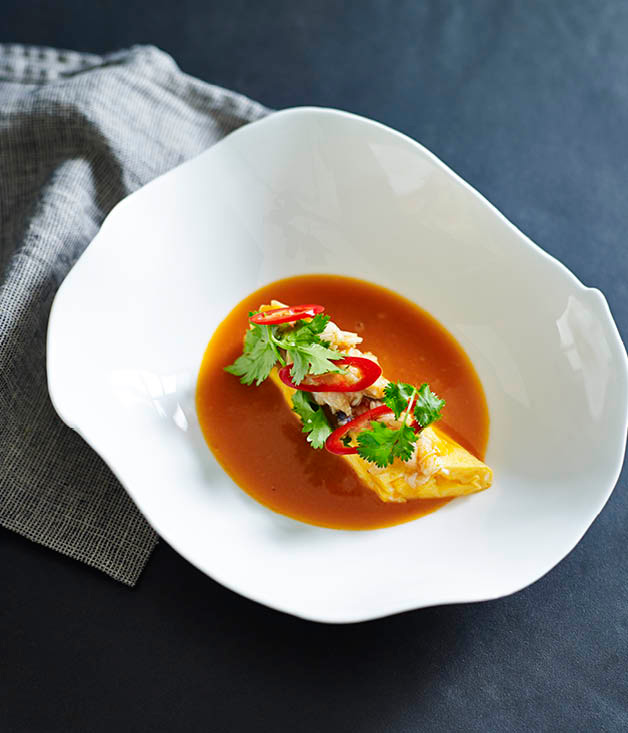 Phil brought his distinctive culinary flair to our recent Gourmet Institute event at Harvey Norman Alexandria, masterfully showcasing two divine dishes that displayed a veritable smorgasbord of flavours. He began by serving up a savoury crab omelette enhanced with a variety of corresponding seasonings. Garnished with chilli and coriander, it was an irresistibly tangy delight. Second course came in the form of a lamb platter with ginger and grilled lettuce, topped with raw buckwheat and clams. Both dishes demonstrated a unique, inventive cooking process – leaving us inspired to explore Phil's impressive techniques in our own kitchens.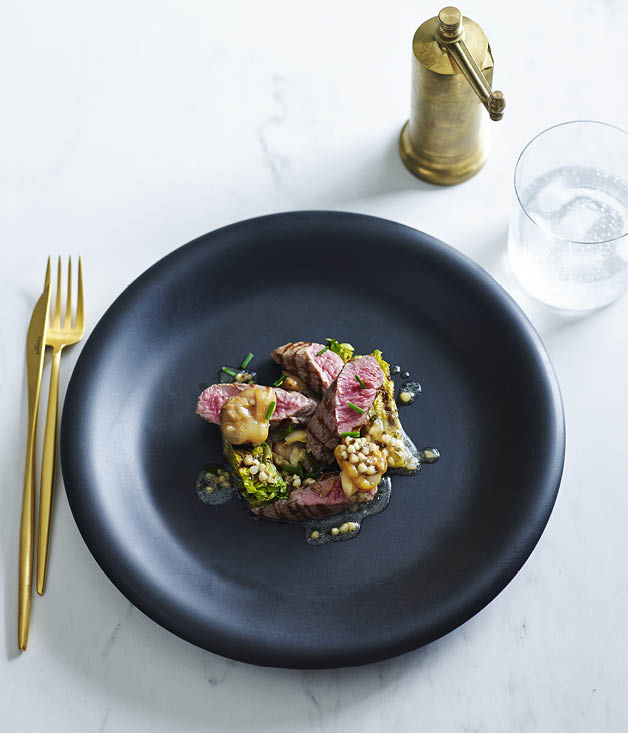 The dishes were paired with accompanying wines, courtesy of Teusner Wines. The fresh acidity of the 2015 Woodside Sauvignon Blanc proved a sublime companion to the crab omelette, while the 2014 Joshua Grenache Mataro Shiraz's flavoursome mix of juicy berries and aromatic spices wonderfully enhanced the lamb's flavour. The Chancer Golden Ale courtesy of James Squire was also served throughout the night, its fruity punch, dry finish and easy drinkability making it a relaxed side to both dishes.
After Phil was done in the kitchen, he spoke to us about his inspiration and go-to flavours:
What sparked your initial passion for cooking?
A book of cakes my Aunt gave to me one Christmas. It had a recipe for a rolled sponge which I found amazing – I couldn't believe it when my mum first told me that some recipes required you to separate eggs!
What's your fondest cooking-related memory?
As a child, when my mum was away, dad made us dinner once – I think it was the single worst and most salty pasta experience I've ever had. I still joke with him about it.
What's the most exciting city you've worked in and why?
Sydney, for its youthful dynamism.
What are your sources of inspiration when developing new dishes?
A wide variety of sources. It could be a flavour I have tried, a recipe I've read, or a new ingredient I've been shown.
What can diners expect when visiting your restaurant?
I hope they have a great experience, but more importantly, a relaxing time with good food and wine shared with friends or family.
Who is the most famous person you've cooked for?
Harold McGee came in to the French Laundry. He was on a table of ten and I needed to prepare a 10-course selection of 10 canapés for the start of his meal, completely separate to the rest of the restaurant's menu. It was challenging but at the end of the meal he came in, said hello and signed my copy of On Food and Cooking.
Have you had a particularly disastrous cooking experience?
In a little French bistro I worked at, I somehow managed to leave the blue plastic on a roll of puff pastry that I then layered apples on for apple tart fine. I was off the next day, and the chef on my section was a bit confused.
What's your go-to dish when you're at home and short on time?
Pan-fried fish with a green salad and a mineral white wine, or basil pesto tagliatelle.
What ingredients do you particularly enjoy working with?
Asparagus for its seasonality, the Chinese pantry for its diverse range of intense flavours.
What's the one simple cooking tip that everyone should know?
Season, taste and season again.
Finish this sentence: "If I wasn't a chef, I'd probably be…"
An architect.
What advice would you offer anyone wishing to become a chef?
Buy some comfortable shoes.
What's something you're really excited about working on right now?
At the moment I'm preparing to cook for OzHarvest. I love the fact that this job gives me the chance to contribute to charity.
 Tools of the Trade
Phil made vital use of AEG appliances to bring out the full, distinctive flavour of his dishes on the night. The AEG 90cm 'Pure 3 OptiZone' Induction Cooktop made preparing the crab omelette a delight; the cooktop's OptiHeat and Stop + Go functions made simultaneous cooking a breeze, with DirekTouch controls allowing precision heating levels for each element.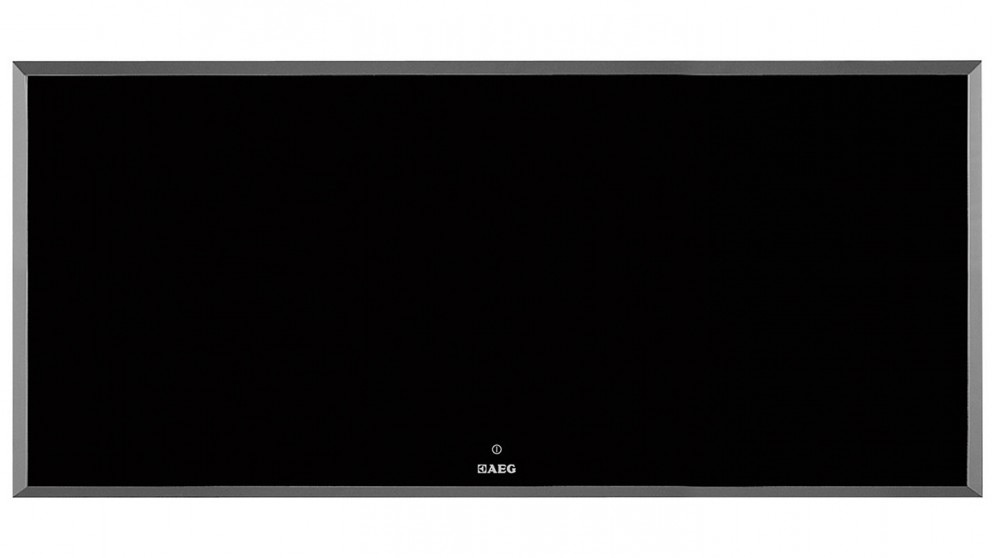 In addition, Phil enlisted the AEG Pro-Combi Steam Oven to masterfully cook the lamb, using its core temperature sensor to monitor heat and ensure optimal cooking temperatures.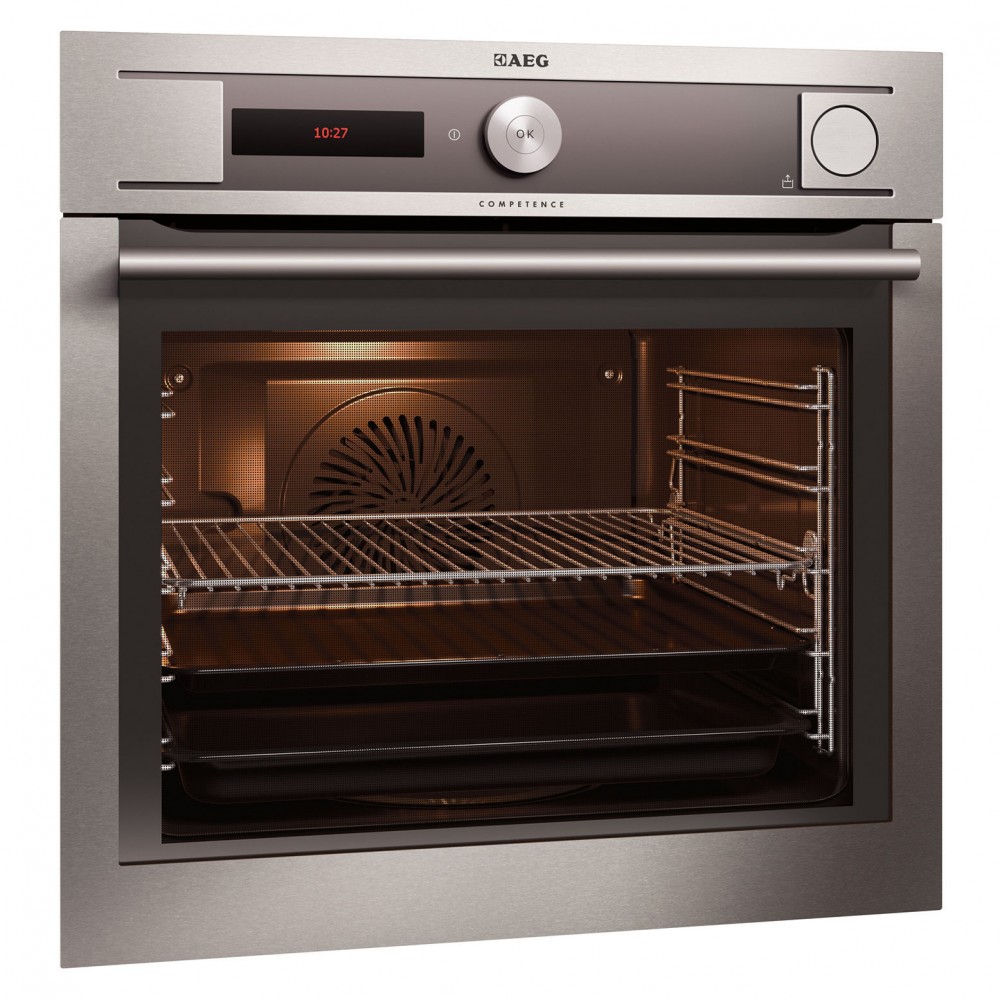 If you weren't able to make it to Phil's session, you can find recipes and more from the night here. You can browse our range of cooking products by visiting us online, or heading into your closest Harvey Norman store – our friendly and knowledgeable staff will be happy to help you choose the appliance that's right for your home.
Head here for information on future Gourmet Institute events, and to purchase tickets.