"It's going to be a fantastic night surrounded by amazing equipment and I'm looking forward to meeting all these wonderful people", said acclaimed chef Peter Kuruvita. And with that, the throng of foodies assembled at the Gourmet Institute gained a fascinating insight into and understanding of what Mexican cuisine is truly about: intense flavour!
On Wednesday 2nd July, 2014 Peter took time out from his busy schedule — including the sizzling television series Mexican Fiesta and Noosa Beach House restaurant — to exhibit his deep passion for regional Mexican food. It was positively infectious – just ask the onlookers at the Harvey Norman Aspley (Queensland) store.
So much more than just tacos, burritos and enchiladas, Peter explained that the secret to Mexican cooking is learning and understanding the different types of chillies. He then went on to demonstrate his amazing recipes for stuffed ancho chillies ("Chile Relleno") and mole chichilo with chicken ("Chichilo Con Pollo"). These delicious dishes he whipped up using a Smeg Induction Cooktop and Smeg Linear Built-In Pyrolitic Oven.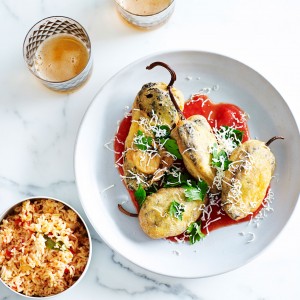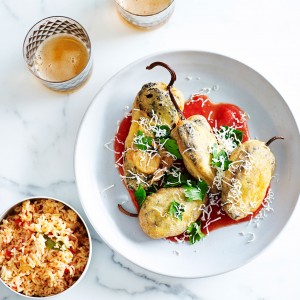 With the seductive aromas of his cooking still wafting through the Gourmet Institute kitchen, we stole a few minutes with Chef Kuruvita and served up a few questions for him:
Harvey Norman: What originally sparked your passion for Mexican cuisine?
Peter Kuruvita: The idea to film in Mexico came about because I wanted to know what the real Mexico was about; not just the food but the history and culture.
HN: Who and what are your biggest culinary influences?
PK: My culinary influences started in my ancestral home in Colombo, where food was the centre of our universe. There was care, respect and an amazing knowledge of the medicinal values of the food we ate. The kitchen was the centre of the house and it was where all good conversations were had. From there my mum and dad's passion for good food were ever-present, then when I started my apprenticeship, it was Greg and Peter Doyle.
HN: Who's the most famous person you've cooked for?
PK: I have been lucky to cook for many famous people: Kylie Minogue; Michael Hutchence; Mick Jagger and Jerry Hall; Paul and Linda McCartney; Madonna; the Packers; Nicole Kidman and Keith Urban; Mike Tyson; Mel Gibson; kings and queens; and more. It came about mostly in my Sydney restaurant Flying Fish but also while in the Maldives, Fiji and Sri Lanka.
HN: If you had 30 minutes to whip up a meal for friends, what would it be?
PK: I am torn here because I love a curry, but it generally takes a bit longer to make, so it would be homemade tortillas, with salsa verde and salsa roja with a few pieces of freshly grilled fish and salad.
HN: If there's one tip everyone should know about preparing a Mexican fiesta, what is it?
PK: Use fresh ingredients, make the salsas tasty and full of flavour and don't get too complicated. Ensure you use the three sisters wherever you can: corn, beans and squash.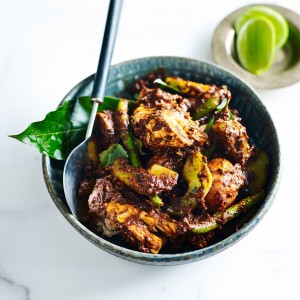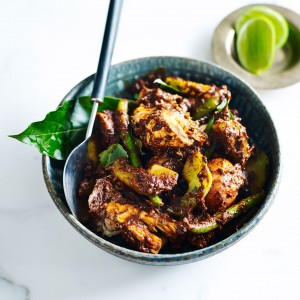 For more information on upcoming Gourmet Institute 2014 events, click here.
Read about the amazing events that have already taken place so far this year: