From the outset of his Gourmet Institute master class, Chef Shannon Bennett made his intentions clear: the aim of his cooking demonstration was to change people's perception of seafood. And on Wednesday 11th June 2014, at the Harvey Norman Chadstone store in Victoria, Shannon exhibited exactly what he's all about. 
The eager audience experienced and learned from his uniquely holistic perspective in a class focused on seafood, prepared in a way which is both delicious and environmentally-conscious. Chef Bennett merges the latest European trends with the best Australian ingredients, using home-grown and small-farm organic produce, plus recyclable products, wherever possible.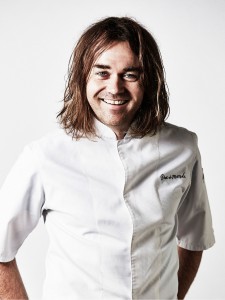 Shannon also had his fisherman — renowned seafood expert Mark Eather — in attendance to talk about sustainable fishing and food sources. Both men adhere to the Japanese philosophy of "Ike Jime" – that is, to catch, kill and chill the fish quickly and humanely.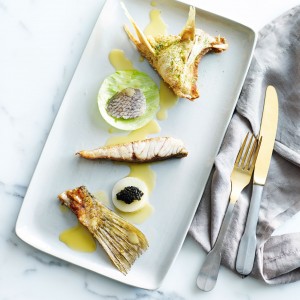 As he shared his recipes for barramundi and mud crab, Shannon spoke of his "less is more" mentality to cooking, for which accuracy is paramount. Induction cooking offers consistency, which Shannon demands from his chefs at his Vue de monde restaurant, spectacularly located on the 55th floor of the iconic Rialto building in Melbourne. For Gourmet Institute, Bennett and the boys demonstrated on a host of Miele kitchen appliances, including: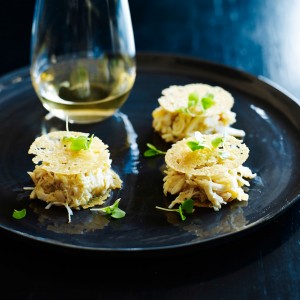 Having trained and worked under some of the best in Europe, Shannon is at the top of his game. After wowing the crowd at Gourmet Institute, he was kind enough to answer some questions we cooked up for him:
Harvey Norman: Who originally sparked your passion for cooking?
Shannon Bennett: My Mum.
HN: What's the most exciting city you've worked in?
SB: London is an exciting city that's ever-evolving with an amazing history, but I would have to say Melbourne!
HN: What's the most memorable meal you've had?
SB: There's been so many, putting it down to one is a little unfair, but I would have to say La Petit Nice in Marseille. It wasn't just the food, it was the weather, the company… it was a great lunch.
HN: What's one thing we'd be surprised to find in your pantry at home?
SB: Megachef Fish Sauce! I love cooking Thai food at home.
HN: If there's one tip everyone should know about preparing seafood, what is it?
SB: Knowing where your seafood comes from, knowing it is line-caught by a fisherman. You should be able to know the fisherman's name.
For information on upcoming Gourmet Institute 2014 events, click here.
To read about the amazing events that have already taken place so far this year, click here: https://www.harveynorman.com.au/blog/gourmet-institute/gourmet-institute-asian-experience-with-peter-gilmore/