Inspired by his time living and working in Asia, Gourmet Institute favourite Andrew McConnell took the eager audience at the Harvey Norman Chadstone (Victoria) store on a culinary excursion of the menu at Supernormal, his award-winning Melbourne restaurant and bar.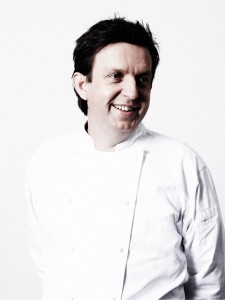 "When I was a young chef, I lived in Hong Kong for three years and Shanghai for two years. It was really a very exciting time. So coming home I had a wad of ideas and recipes and experiences", said the highly-regarded cook, "One of the great things about travelling and being a chef is you can apply your work and your research to every day".
So on Wednesday 29th October, 2014, with his trademark bold thinking and acute attention to detail, Chef Andrew demonstrated modern Asian cooking at its most fun. It was a sweet and savoury assault on the senses as he deconstructed his recipes for bonito with salted radish, ginger, sesame and laver as well as creamy peanut butter parfait with chocolate and caramel.
"Dishes that we serve in the restaurant I enjoy serving and they're dishes that have been really well received", Andrew said, "As much as I enjoy cooking them, I enjoy eating them and I think can work really well at home".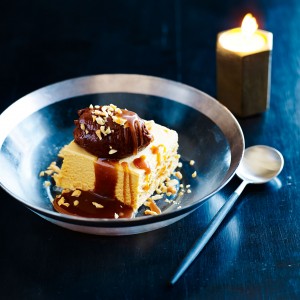 As we love to do with our guest chefs, we sat down with Andrew McConnell fresh after his Gourmet Institute cooking class for a chit-chat
What are your biggest culinary influences?
The places I visit and the people and suppliers I work with influence me. I enjoy visiting farmer's markets and draw inspiration from seasonal produce. When I can, I like to visit the farms and farmers themselves. I also draw inspiration from travel and art. I like visiting the National Gallery of Victoria and Ian Potter Centre; losing myself in these places on a quiet midweek afternoon for an hour is meditative. There I can think whilst being inspired by the art and architecture.
What is the best advice you've received while working in the industry?
As a young apprentice I was ordered by my chef to maintain a healthy life balance and pace to avoid burning out.
What is the most exciting city you've worked in and why?
Last year I went to Japan and worked for a week in a small island called Shodoshima, three hours out of Osaka. It was an incredible experience. I was working with a group of older people in a community centre, all locals who'd been there their whole lives. I was working with them on a few dishes that they were going to serve over summer for a temporary art festival. We sourced local ingredients, mainly seafood. It was one of the most exciting cooking moments of my career.
If you had 30 minutes to whip up a meal for friends, what would it be?
Japanese rice with seaweed and a simple piece of fish, just rare, cooked on one side.
Finish this sentence: "I love cooking because…"
…Of how good it can make people feel, and in turn, how good that makes me feel.
For more information on upcoming Gourmet Institute 2014 events, click here.
Read about the amazing events that have already taken place so far this year: