Celebrating a crisp and contemporary design concept, Scandi-inspired styling has gained momentum in recent years and can be seen in every facet of the home – from the living room and the bedroom to the bathroom. Its uncomplicated, modern design featuring clean lines and neutral tones makes it distinct enough to cause a stir, yet simple enough to blend in with your existing decor.
You can now easily incorporate this effortlessly elegant look into your kitchen with Harvey Norman. Bringing the Nordic lifestyle philosophy of simple sophistication into the heart of the home, the new Morphy Richards 'Scandi' range of toasters and kettles captures the essence of Scandi style.
Combining muted hues with timber-look accents to create a fresh and modern appeal, this range of Scandi-inspired kitchen appliances achieve the perfect balance of form and function.
Available in four stylishly striking shades – Gloss White, Gloss Black, Matte Azure or Matte Titanium – you're free to choose the colour that best suits your kitchen.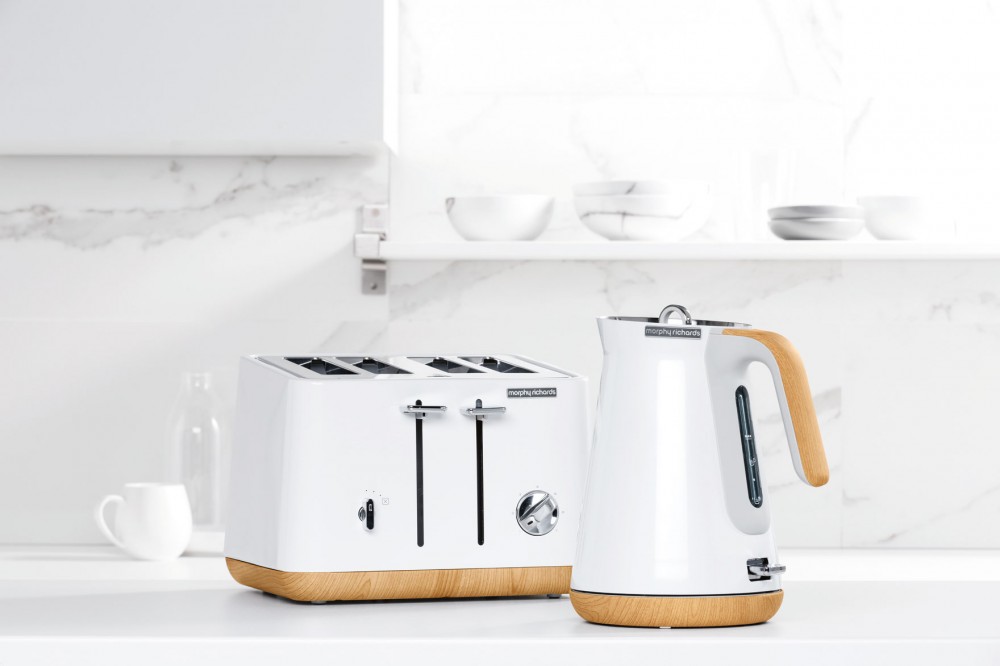 Your early morning cuppa will taste even better as your eyes soak in the sleek style of the Morphy Richards 'Scandi' kettle. The real highlight of this range is the gorgeous timber-look accent. Distinct and on point, the beautiful blonde tint offers a welcoming warmth.
Not only does this Morphy Richards kettle provide a streamlined look, but its durable stainless steel body is built to withstand the daily demands of a busy kitchen. With a removable limescale filter, illuminated on/off switch and a fail-safe cut off, it has all the features you expect from a dedicated, modern kitchen appliance.
Here's a tip: take your Scandi style to the next level with serveware in a similar colourway and add interest with brushed metal cutlery in burnished copper or blushing rose gold.

You won't want to skip breakfast time ever again, thanks to this charming toaster. Pair the Morphy Richards 'Scandi' 4-Slice Toaster with the matching 'Scandi' kettle to complete the look.
Variable width slots allow you to toast all your favourite baked goods, from bagels and crumpets to thick-sliced bread and café-style raisin toast. In fact, the adjustable browning control means you can choose exactly how toasty you like them. Featuring a frozen setting and reheat button, getting your food just right has never been easier.
If you're dreaming of a Scandi-themed kitchen, here's a hint: layer the look with geometric shaped accessories in marble or wood-look to complement this stand-out small appliance in true Nordic fashion.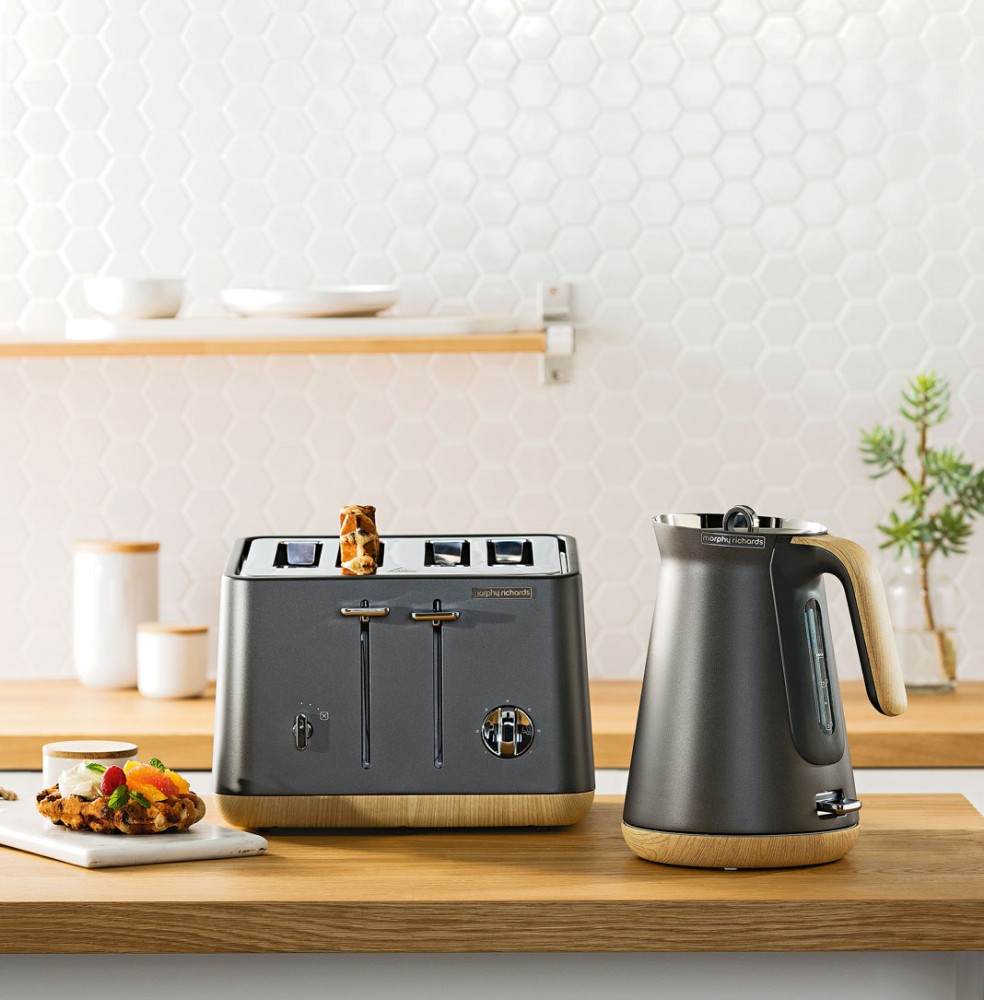 Who knew that it was so easy to update your kitchen? Instead of tearing up the tiles and repainting the walls, consider adding these fab 'Scandi' appliances to your kitchen today.
The brand new range of kettles and toasters from Morphy Richards is available at Harvey Norman, so make sure you pop into your local store today or visit our website to get your hands on these stylish small appliances.