Let us offer some helpful tips to buying home appliances online — like choosing the right size — and ensure you get the most out of your internet shopping experience.
A Measured Approach To Buying Home Appliances Online
When you're buying larger home appliances (like freestanding cookers or dryers) online, make sure to take measurements into consideration: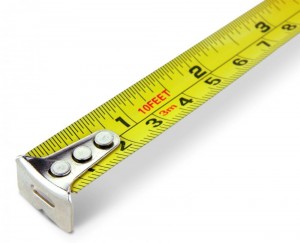 1) You can get the physical dimensions of any home appliance (that is, its length, width and height) from the specific Harvey Norman Online product pages.
2) Measure the space in your home that the appliance is intended to occupy. Be sure that it also accommodates plugs and wiring at the back, as well as any swinging doors (like on freezers or dishwashers).
3) Don't forget to check the size of the doors, corridors and any other openings in your home that you need to carry the machine through. The last thing you want is to buy your perfect home appliance then realise you can't fit it into your place.
A helpful little sidenote: Stay cool in summer and warm in winter; see our air con buying guide to choosing the right split-system air conditioning unit for your home.