Whether you're whipping up hearty meals for the family during the week or hosting extravagant dinner parties on the weekends, you're sure to find a new oven suited to your lifestyle from the extensive range of ovens on offer at Harvey Norman.
Pyrolytic Ovens for Busy Cooks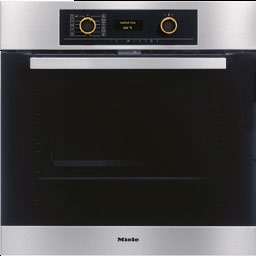 It's time-consuming enough to prepare and cook meals, let alone cleaning up afterwards. Clever and stylish, pyrolytic "self-cleaning" ovens are a great solution for busy folks who are time-poor.
The self-cleaning function lets you spend your time cooking rather than cleaning.
Pyrolytic technology eliminates the need to scrub the oven. By selecting the "pyrolytic" mode, the oven locks, heats to a super-high temperature and reduces any grease and grime to ash. Then, you simply wipe it clean with a damp cloth. Voila!  
Larger-Capacity Ovens for Family Cooks
Feeding a growing family can be a real challenge, even more so with an oven that's not big enough. Harvey Norman has a large selection of wider ovens to suit your hungry brood.
Most ovens are 60cm wide, but with a 70cm or 90cm oven, you can fit larger baking trays, which means more for everyone.
With the extra shelves, it's possible to cook the main dish, sides and even a yummy dessert, all at the same time.
Larger ovens are perfect for entertainers: think special celebrations, extended family gatherings etc.  
Steam Ovens for Healthy Cooks
If you enjoy testing your culinary talents, or simply want to guarantee the most nutritional value from your meals, consider a steam oven for your kitchen.
Cooking with steam keeps food moist, while locking in vitamins and nutrients, for tasty and healthy results.
Steam ovens are great for just about any meal, which is excellent for recreating restaurant-style food at home. They're especially good for anything requiring a more gentle heat, such as fish and desserts.
If you can't decide, a combination steam and hot air oven is the best of both worlds.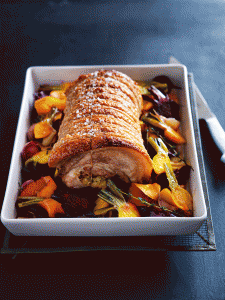 Keen to whip up a scrumptious meal using your new oven? Feast your eyes on Harvey Norman's mouth-watering Thyme-stuffed pork with roasted baby beetroots recipe – YUM!