The Gourmet Institute is back for 2019 – and it's set to be one very exciting year.
For over a decade, Gourmet Traveller and Harvey Norman have teamed up to bring to you some of the finest Australian chefs – creating a series of events that continue to inspire and delight food lovers right across the country. These sessions are always a lot of fun, and not only provide an evening of culinary entertainment but also offer loads of insights into Australian food culture, provide plenty of professional tips, and give you a few new recipes to try at home. As a guest, you'll enjoy some of the finest food and wine in town and get to know the best chefs in the game – all while seeing them create something special.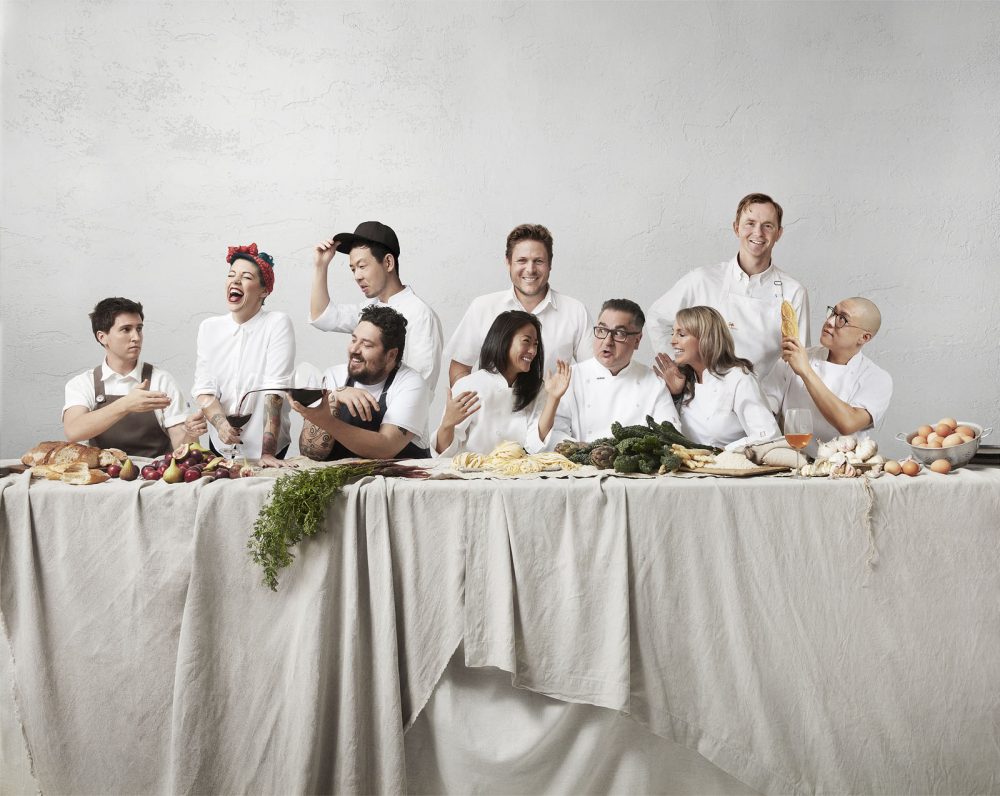 The 2019 chef line up features a combination of familiar faces, old favourites and bright new talents:
►10th April – Sydney – Josh Niland of Saint Peter, seafood restaurant in Paddington. Josh is the Gourmet Traveller 2019 Chef of the Year.
► 8th May – Melbourne – Shannon Martinez of Smith & Daughters, vegan restaurant in Fitzroy
► 29th May – Gold Coast – Chase Kojima of Sokyo and Gojima, which specialises in sushi burgers. Both venues are located at The Star, Pyrmont.
► 12th June – Sydney – Dan Hong of Mr Wong, as well as both El Loco venues, all in Sydney. Dan's a returning favourite of Gourmet Institute, and you can read about one of his previous events here on our blog.
► 3rd July – Adelaide – Duncan Welgemoed of Africola in Adelaide. You can read up on Duncan's Gourmet Institute event from 2016 on our blog here to whet your appetite.
►24th July – Melbourne – Guy Grossi of Grossi Florentino, Ombra Salumi Bar and Merchant Osteria Veneta in Melbourne.
► 28th August – Sydney – James Viles of Biota Dining in Bowral. James is another returning favourite, and you can freshen up on your foodie knowledge here with our blog about one of his previous GI adventures.
► 25th September – Melbourne – Phil Wood of Laura at Pt. Leo Estate on the Mornington Peninsula – which was Gourmet Traveller's New Restaurant of the Year for 2018. It's great to have Phil back, as we certainly enjoyed this previous event from the New Zealand-born kitchen wizard.
► 16th October – Adelaide – Bethany Finn of Mayflower Restaurant and Bar at the Mayfair Hotel in Adelaide.
► 13th November – Sydney – Palisa Anderson of Chat Thai Restaurants in Sydney and Manly, and Boon Cafe in Haymarket.
Found one of your favourite chefs? Do any of those dates fit your calendar? For more details and to purchase tickets, click here.