To turn people onto the issue of climate change, Earth Hour encourages them to turn off the lights first.
Earth Hour encourages households and businesses to turn off their non-essential lights for one hour, the aim being to engage folks on the issue of climate change and raise awareness about the need to take action. It's a worldwide event conceived and organised by the World Wildlife Fund (WWF) in 2004, in conjunction with advertising agency Leo Burnett.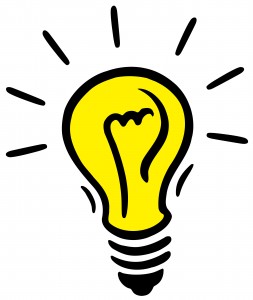 The very first Earth Hour happened on 31st March 2007 when, between 7:30pm and 8:30pm, about 2.2 million Sydneysiders and 2,100 local businesses flicked the switch on their lights. Not surprisingly, the concept gained lots of interest around the world and the following year it went global, with other cities internationally jumping on board.
In 2012, Earth Hour went gangbusters, with upwards of 6950 cities across 152 nations participating. Even astronaut André Kuipers got in on the act all the way from the International Space Station.
So, when the lights go out during Earth Hour in 2013 — between 8:30pm to 9:30pm on Saturday 23rd March — here are a few suggestions for fun things you can do in the dark:
Grab a torch and tell ghost stories
Host a candlelit dinner
Enjoy some "sexy time"… preferably with a partner
Hold a séance – spooky!
Soak in a relaxing bubble bath
Play hide and seek
Have a nanna nap
Meditate – ommmmmm!
Stargaze by the moonlight
Dance (hey, it was good enough for The Boss)
To learn more about Earth Hour, check out www.earthhour.org