I don't know about you, but I love sleeping in on Saturdays. I spend a good portion of my Saturday mornings in bed. I believe they were made for sleep-ins, regardless of whether or not you've had enough sleep. The point is – you will never catch me up and about on a Saturday morning.
Having said that, last Saturday was a different story. At the crack of dawn (slight exaggeration), I was out of bed, out of my jammies, in my uggies, and in the kitchen. I had a brand new toy to play with.
A few days earlier, the team at Harvey Norman had put forth a brand new Braun MultiQuick 9 Hand Blender to be tried and tested. As a passionate foodie and somewhat-seasoned home cook, naturally I grabbed the box opportunity with both hands.
I'm always on the lookout for high-performing kitchen appliances, and I'd heard only good things about the Braun MultiQuick 9 Hand Blender. After extensive research on its technology and attachments, I decided to set the MQ9 the ultimate cooking challenge – preparing a three-course meal.
I was most interested to see what the advanced ACTIVEBlade technology in the Braun MultiQuick 9 could achieve. A world first, this technology enables the blade to move up and down while it blends to tackle even the toughest ingredients, creating a 2.5x more active cutting zone, producing up to 2x finer results and requiring up to 40% less effort (than previous Braun models). Pretty impressive, right? Read on to find out how the Braun MultiQuick 9 Hand Blender performed in the kitchen!
What's in the box?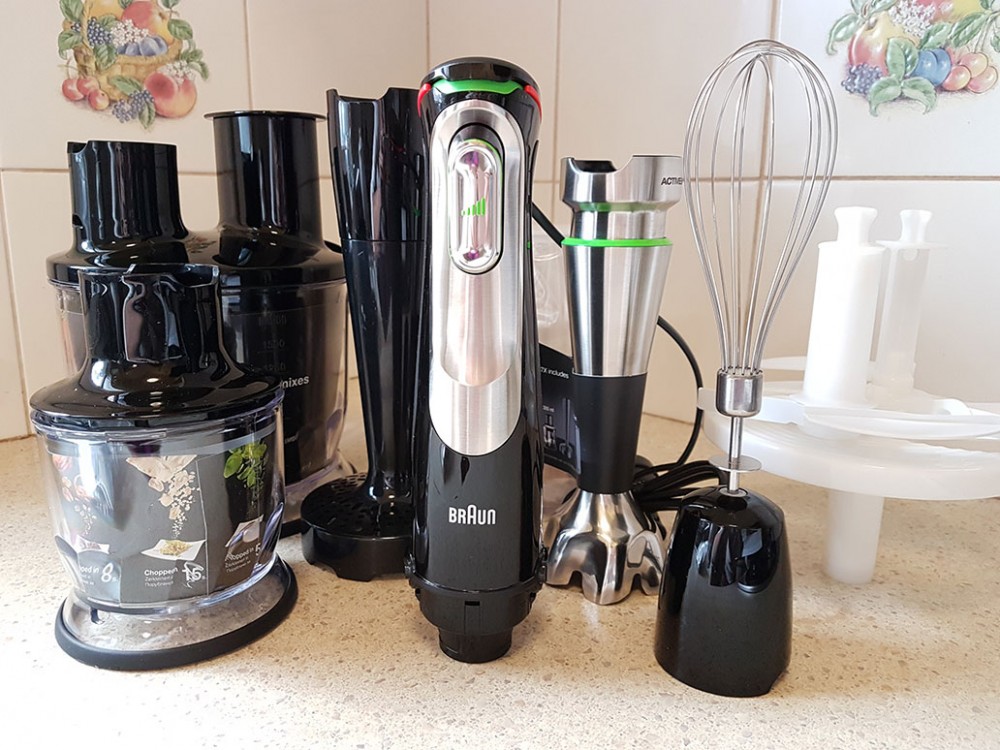 The MultiQuick 9 Hand Blender includes a range of hand blender accessories, including:
600ml beaker
Stainless steel whisk
350ml chopper
Purée accessory
5L food processor bowl
Chopping knife
Slicing insert
Fine slicing insert
Julienne insert
Shredding insert
Kneading tool
French fry disc
What's on the menu?
My menu consisted of four dishes:
Entrée
Roasted Butternut Pumpkin Soup with Goat Cheese and Bacon.
Main
Meatballs with Linguine
Dessert
Chocolate Mousse
&
Apple Fries with Whipped Cream
I knew my menu was ambitious, but I was determined to put the MultiQuick 9 through its paces to discover what it's really made of.
Entrée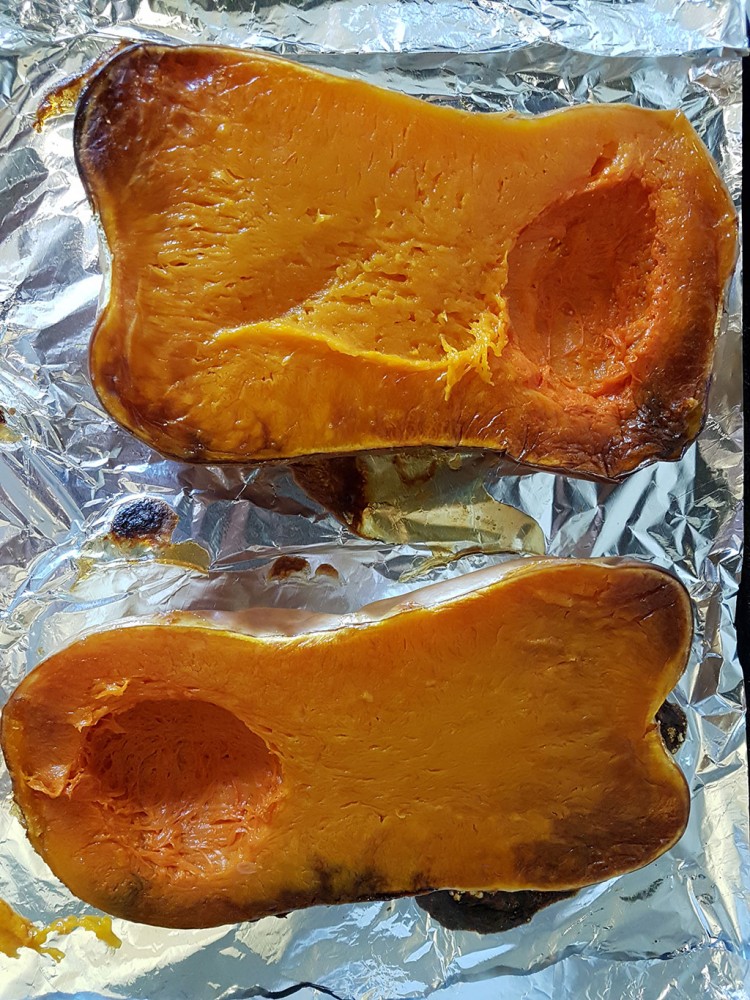 For my soup, I needed to purée a roasted butternut pumpkin. I had two tools to choose from: the purée attachment and the food processor. I decided to purée each pumpkin half with a different tool to give both attachments a spin.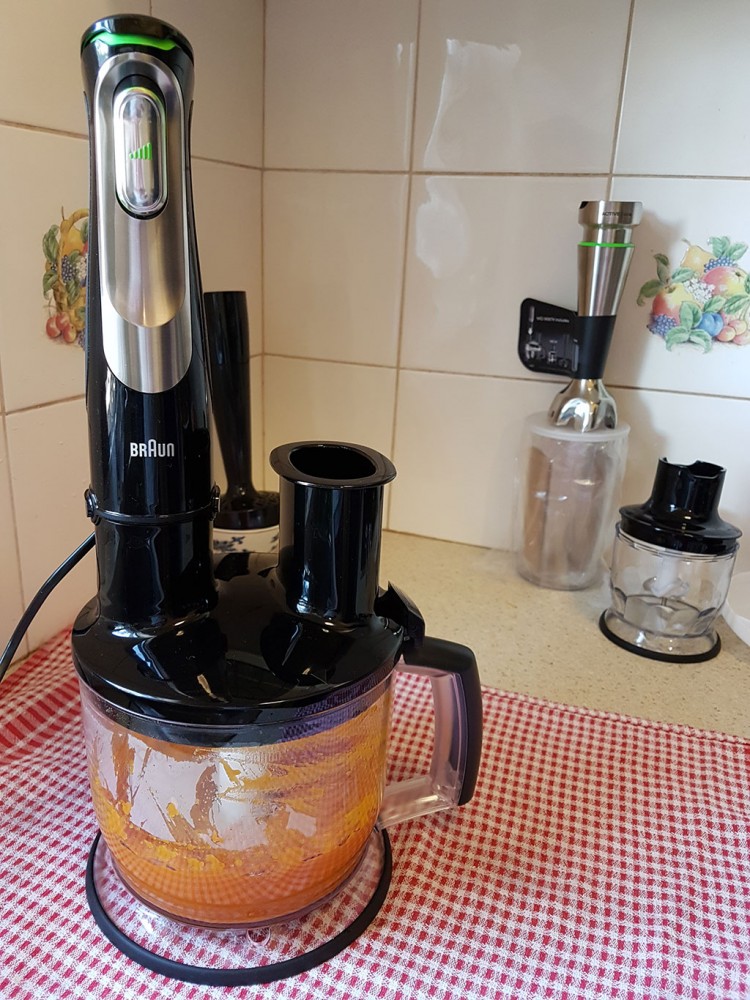 There was plenty of room in the food processor bowl, which was impressive considering the compact size of the attachment. I scooped out the pumpkin from one half and added it to the bowl, locked in the hand blender and gave the Smart Speed button a little squeeze to get the smooth start technology going.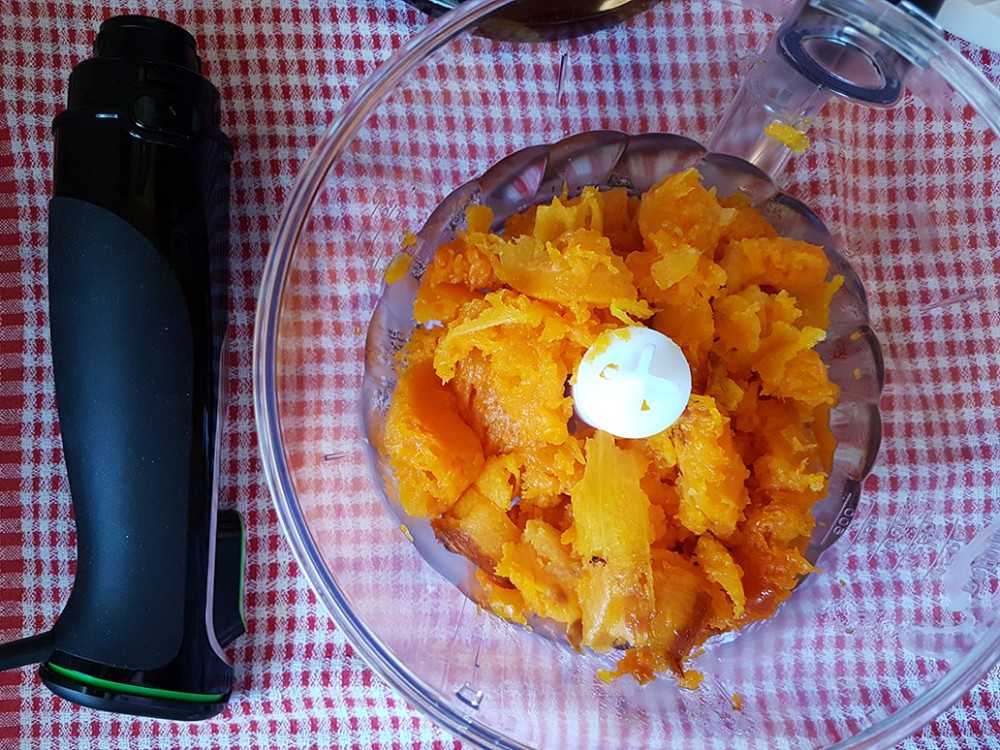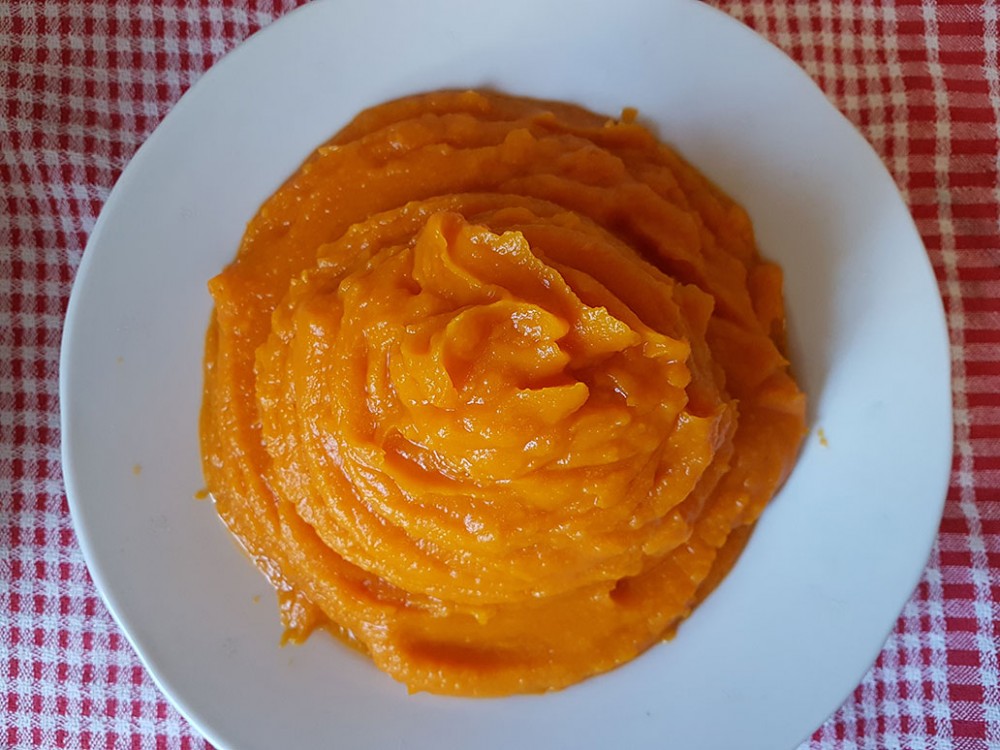 There's something very satisfying and reassuring about having precise control over a machine and what it does to your food. The MultiQuick 9 Hand Blender doesn't have any predefined settings, which means the power is in your hands. Thanks to innovative Smart Speed technology, I could adjust the power of the blender as needed and without interruption. It was as easy as applying more or less pressure to the button, depending on the results I wanted. In no time at all, my pumpkin had turned into a gorgeous, creamy purée and I was very happy with the results.
The new and improved EasyClick System Plus made switching between the food processor and purée/masher attachment super-quick and super-easy. The straight-cut design and large buttons on either side made it so simple to connect and release attachments from the hand blender.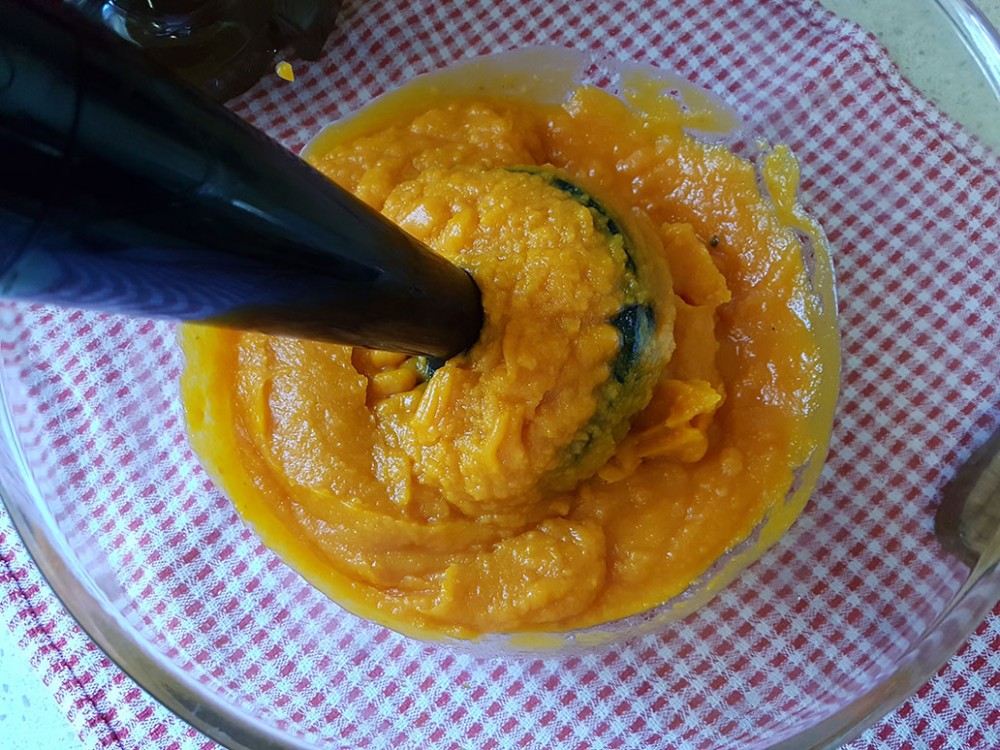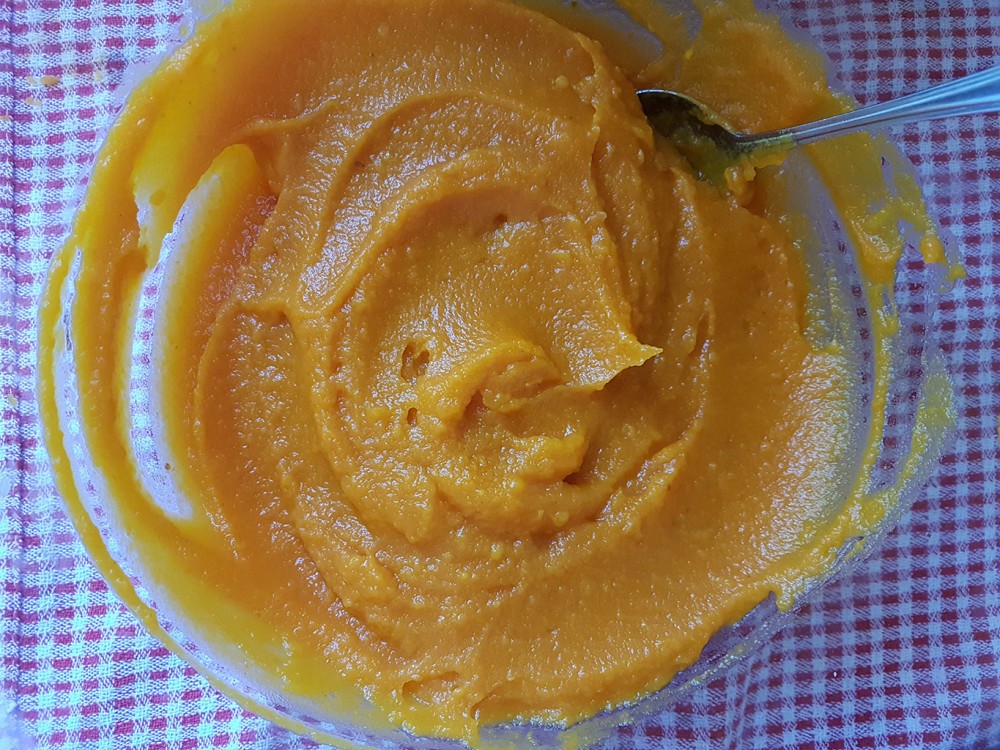 I was also very happy with the performance of the purée accessory. The flat plastic blade powered through the pumpkin, leaving behind a lump-free, silky smooth consistency. That's the kind of efficiency you can expect from Braun's most powerful hand blender; the motor is packed with a whopping 1000 watts of power.
The soup recipe also called for 'finely chopped' onion and garlic. I'm sure I'm not the first person to say, I HATE chopping onions. It burns! So I was more than happy to pass the baton to the chopper attachment to get this job done.
Because I had already witnessed the power of the blender, I knew that it wouldn't take much for the MultiQuick 9 to chop an onion. So, I blitzed it. Once. Twice. And that was all it took. I opened the lid of the chopper attachment to reveal the most finely chopped onion I'd ever achieved in my kitchen. It had taken less than 5 seconds. And guess what? No tears!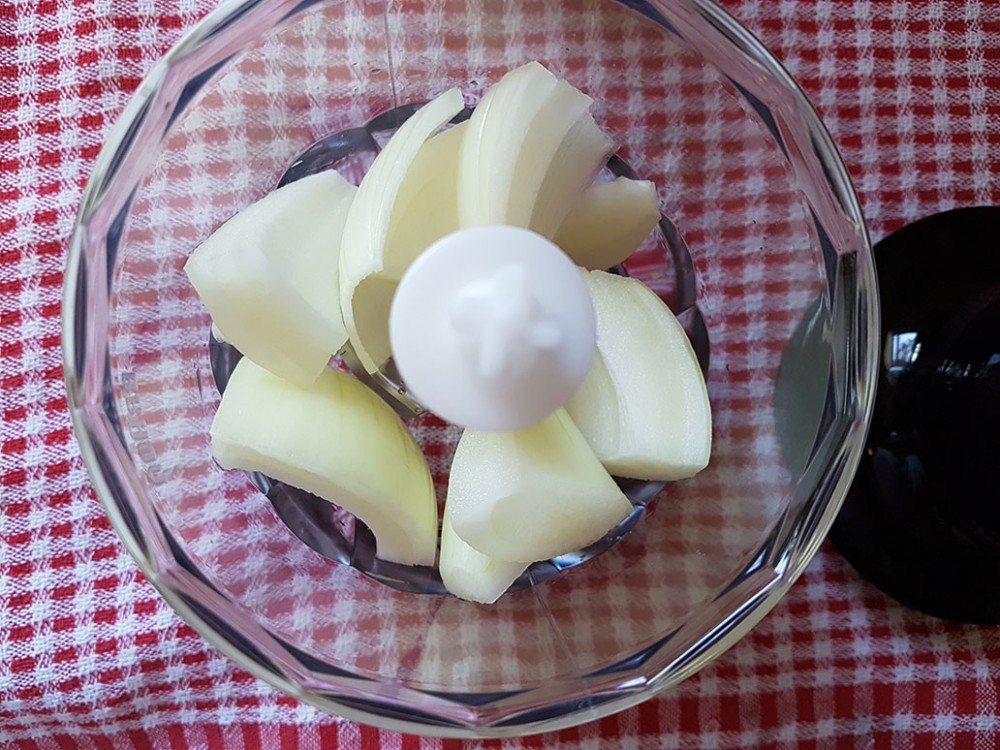 I got the same awesome results with the garlic. With a single blitz, the whole cloves had become finely chopped garlic ready to be cooked. The chopper attachment was the perfect size for these quick, one-ingredient jobs, ensuring a clean sweep every time.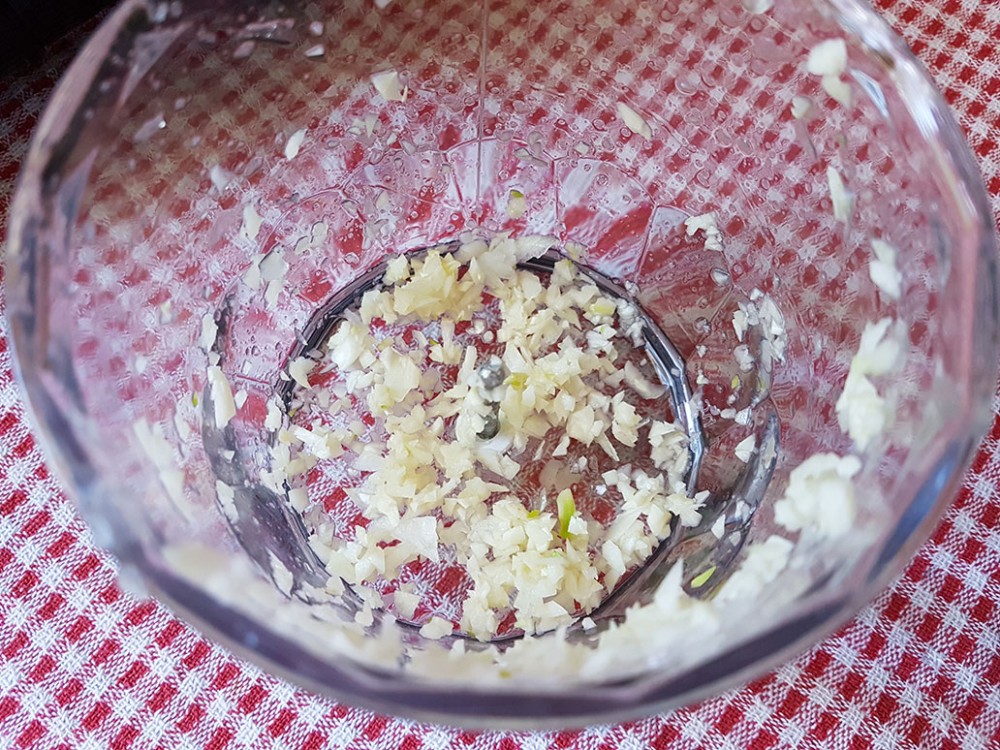 After cooking the onion and garlic with some chicken stock and the pumpkin purée, I added some goat cheese and milk to the pot and used the hand blender to combine the ingredients into a soup.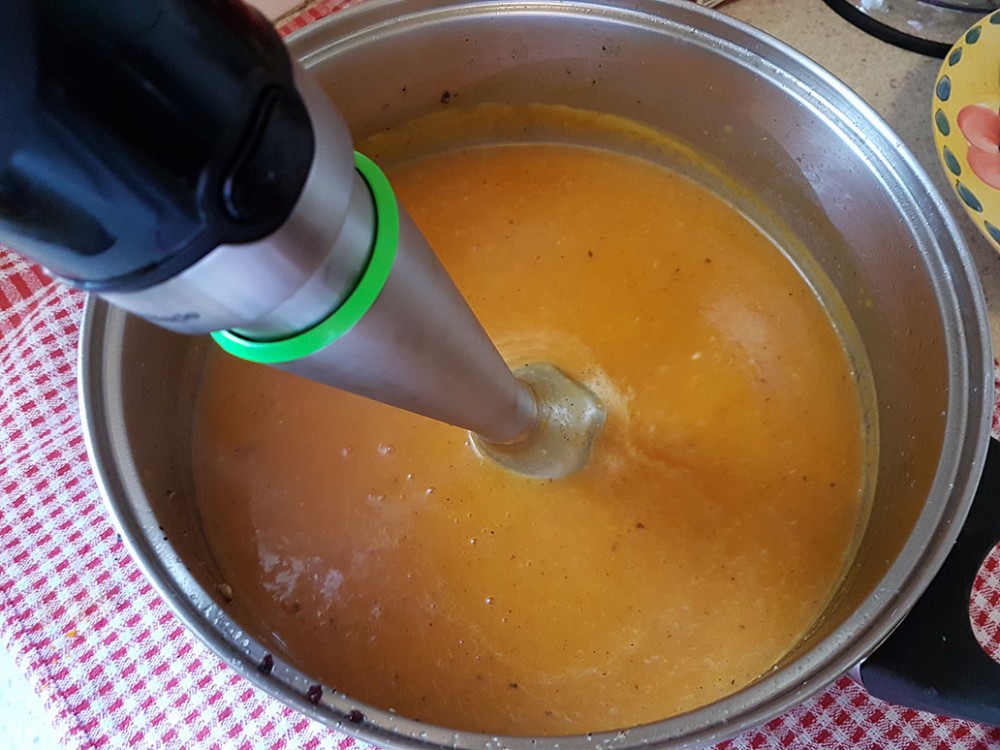 I was very happy with the performance of the blender, and it all comes back to the clever technology and innovative design that makes up this impressive kitchen appliance. My soup was probably the best I'd ever made, if I say so myself. I was worried I'd find bits of goat cheese floating around because the large chunks hadn't completely dissolved when I threw them in. But I had nothing to worry about. The ACTIVEBlade technology had worked its magic and sure enough, the blender had combined all the ingredients 100%. There was not a hint of non-blended food to be found and I was left with a rich, creamy, clump-free soup that went down a treat!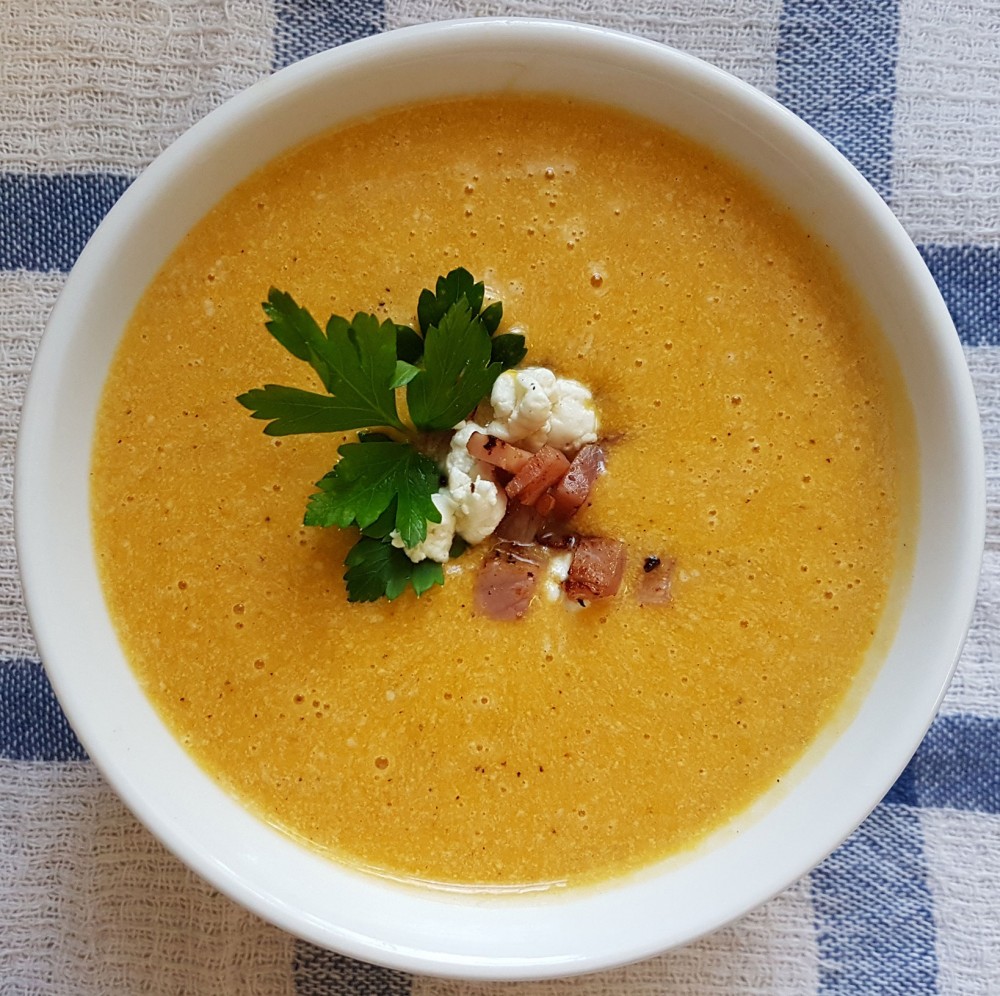 Main
For my main dish, I rolled up tablespoons of meatballs loaded with chopped onion (courtesy of my handy kitchen helper), egg yolk, breadcrumbs and fresh parsley. To make the sauce, I combined chopped onion and garlic (courtesy of you-know-who), with whole, peeled tomatoes, vinegar, sugar and bay leaves and left them to simmer on the stove. Using the MultiQuick 9 Hand Blender cut my sauce preparation time significantly. It turned 5-minute jobs into less-than-ten-second jobs and produced results I couldn't achieve manually.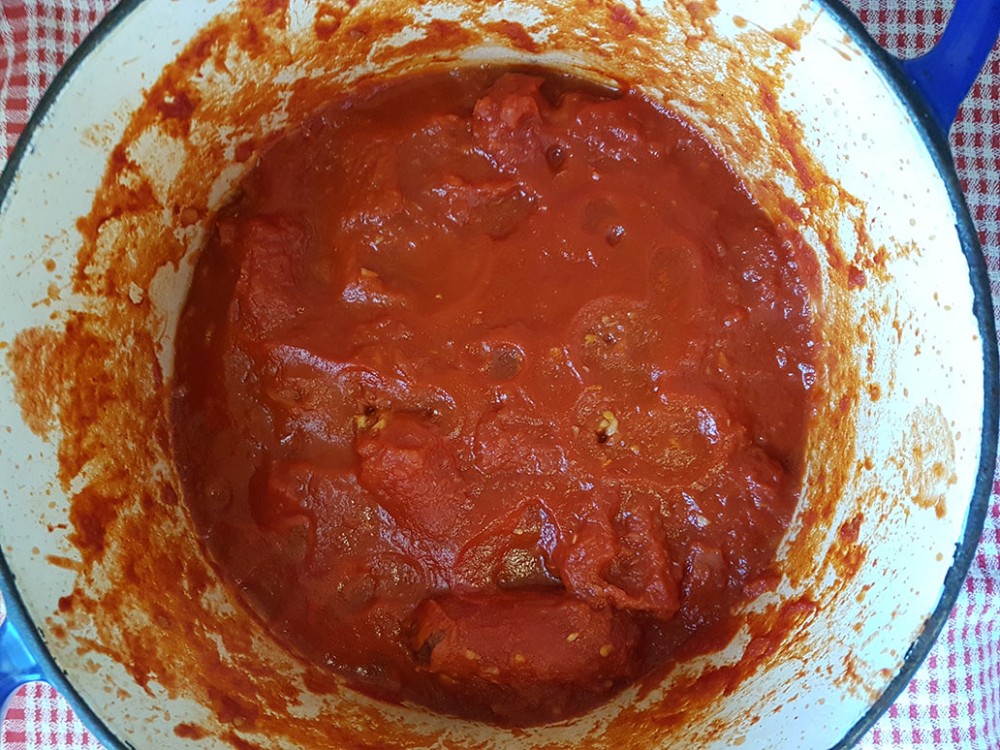 The MultiQuick 9 Hand Blender features innovative POWERBell Plus technology; an extra milling blade delivers more cutting per rotation and an extended cutting area means you can blend whole foods in seconds! I forgot to mention – it also has up to 55% less suction than the previous model to make handling the blender a whole lot easier and give you even greater control.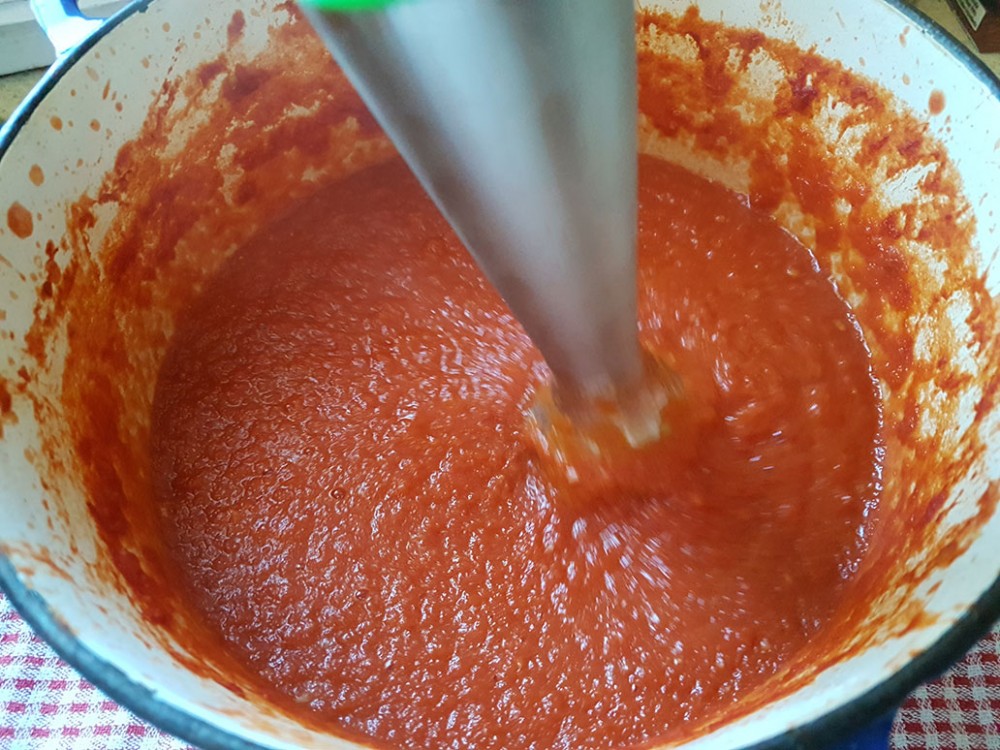 With a whizz and a whirl, my whole-tomato concoction transformed from a pot of lumpy mush into a flawlessly smooth sauce. Within seconds, there was no trace left of individual ingredients, whole or chopped. The blender glided through the contents of the pot without a hitch, and it was so light and easy to move around. Best of all, I had achieved the perfect pasta sauce consistency. Magnifico!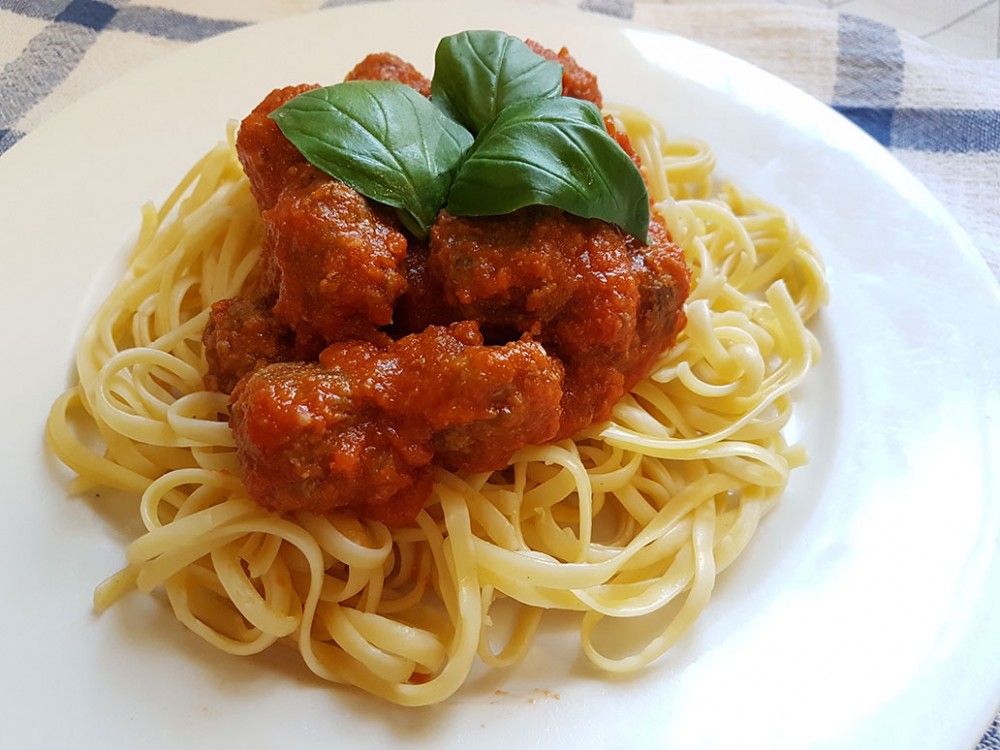 Dessert
Finally, it was time to prepare my favourite course. For dessert, I would attempt to make the perfect chocolate mousse. I'd wanted to try my hand at this dessert for a while but never went through with it because I didn't have the tools to do it justice. But with the MultiQuick 9 Hand Blender in my kitchen, anything was possible.
I piled eight egg whites into a bowl and connected the whisk attachment to the blender. I started it up slowly and when I had a constant whirlpool going, I increased the speed for more power. After a few minutes of whisking at this rate, I applied more pressure to the Smart Speed button for even more power. Soon, my egg whites had quadrupled in volume and become a pool of foamy, soft peaks – just like the recipe said. I would have been left with a very sore arm if I'd tried to achieve this kind of quality by hand! With the MultiQuick 9, it was a quick and effortless process. Plus, I loved that I could operate the blender with the whisk single-handedly.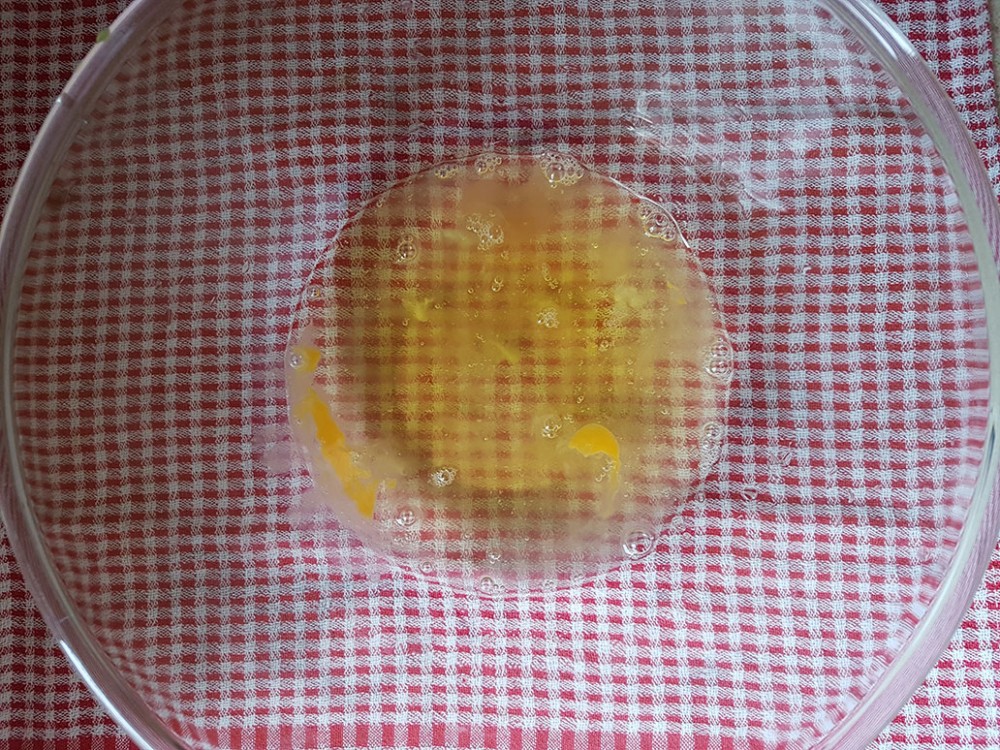 Next in line for a good whisk was the pure cream. Again, the MultiQuick 9 Hand Blender worked its magic with minimal effort on my part. Basically all I did was play with the Smart Speed button… And voila! The cream was whipped to perfection in no time. If I'd known preparing my meal was going to be so quick and easy, I might have slept in another hour or two!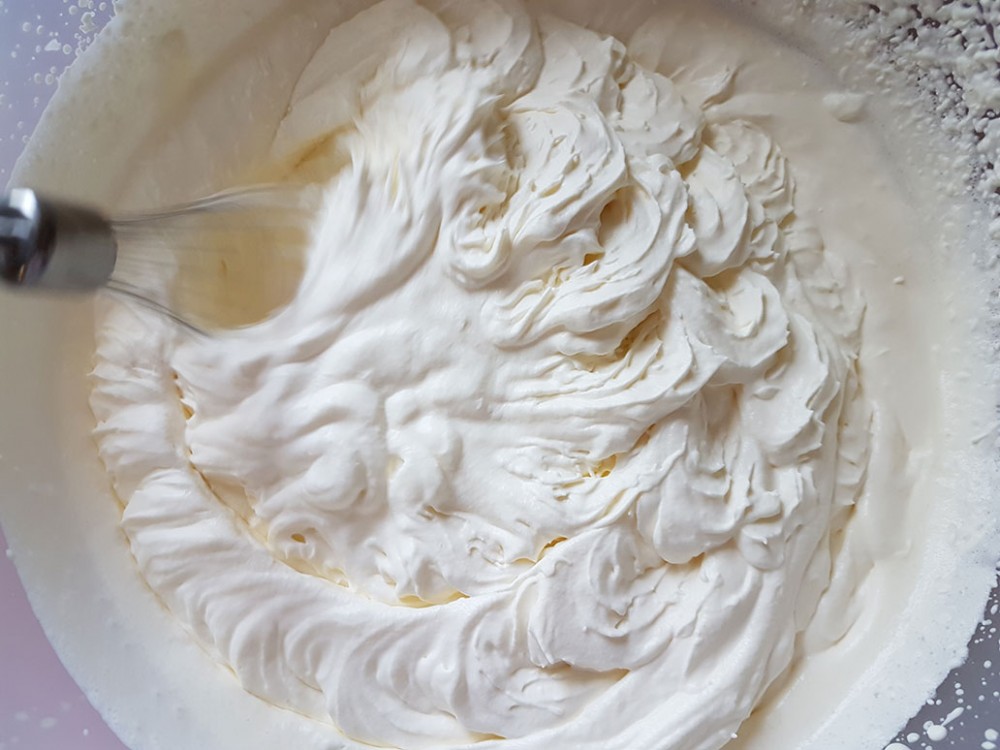 All that was left for me to do was fold my whisked ingredients into some melted chocolate and butter. I'm sorry to say I forgot to take a shot of the bowl when I had combined everything, but let me tell you – the blender had done a wonderful job because the mixture was divine. It was ridiculously light and creamy, and I could hear the tiny air bubbles moving around as I stirred. I sat my mousse in the fridge for a few hours to set, and I can confidently say it was a success! Fluffy, creamy, smooth and delicious. I'd go so far as to call it… a little piece of heaven.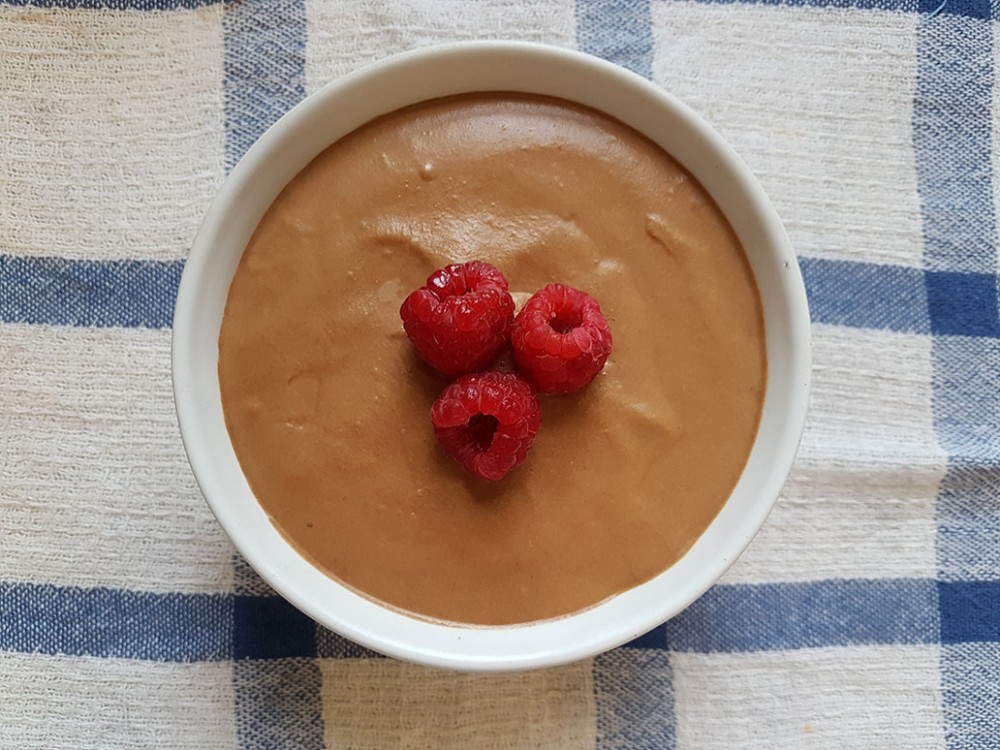 Last but not least, it was time to make my apple fries. For this dessert, I used the French Fry disc in the food processor attachment.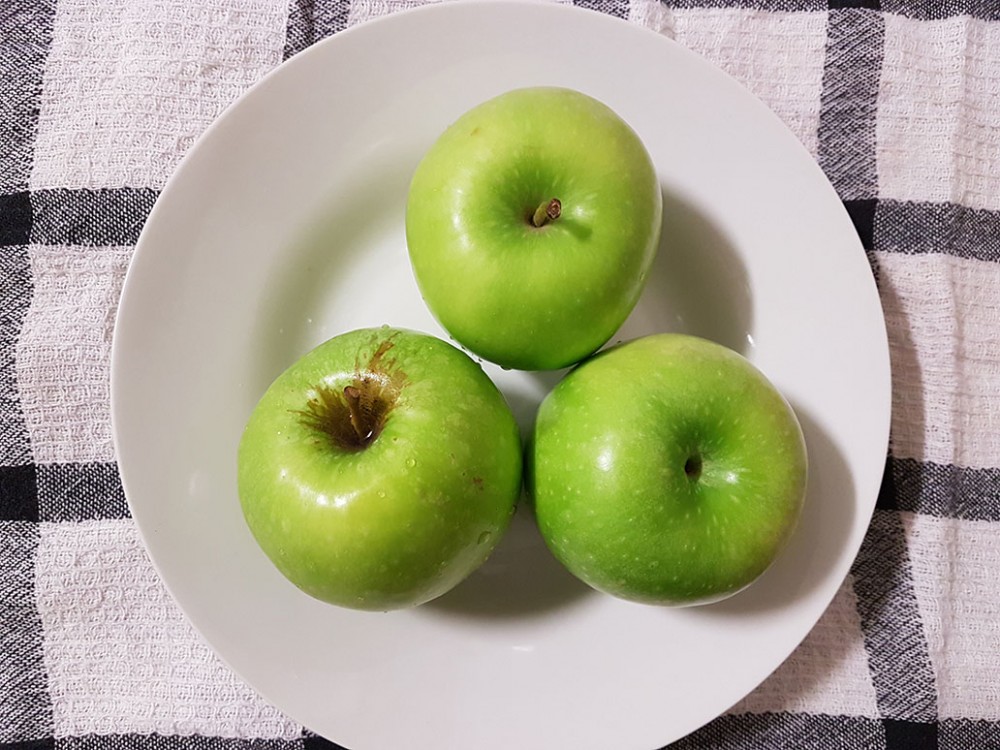 I peeled and quartered the apples, and then dropped them into the wide feed tube. I didn't even have to press down on them with the pusher; the power of the blender was enough to get the apple straight through the disc! And just like that, with a single blitz, my apple had been sliced into fries. What else could I turn into French fries? Potatoes of course. Pears? Beetroot? Zucchini fries! The possibilities are endless!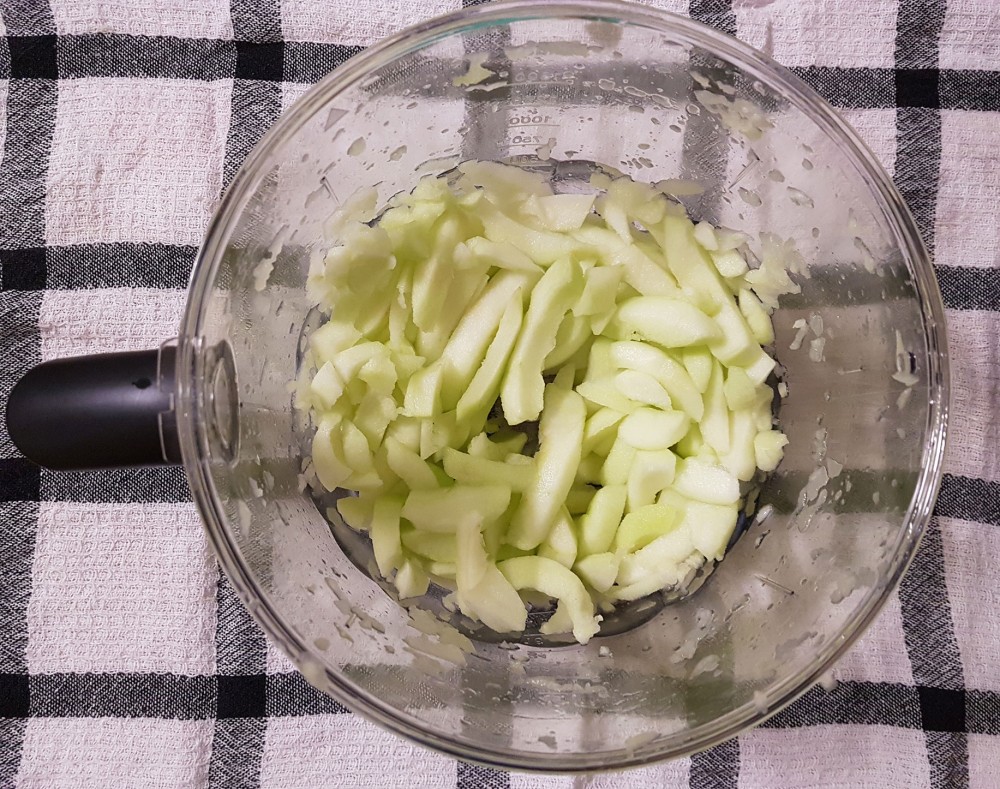 Next, I tossed the apples in cornflour, fried them in the pan and dusted them with a cinnamon sugar blend. Not too thick and not too thin, the fried apples held their shape and remained juicy and crisp!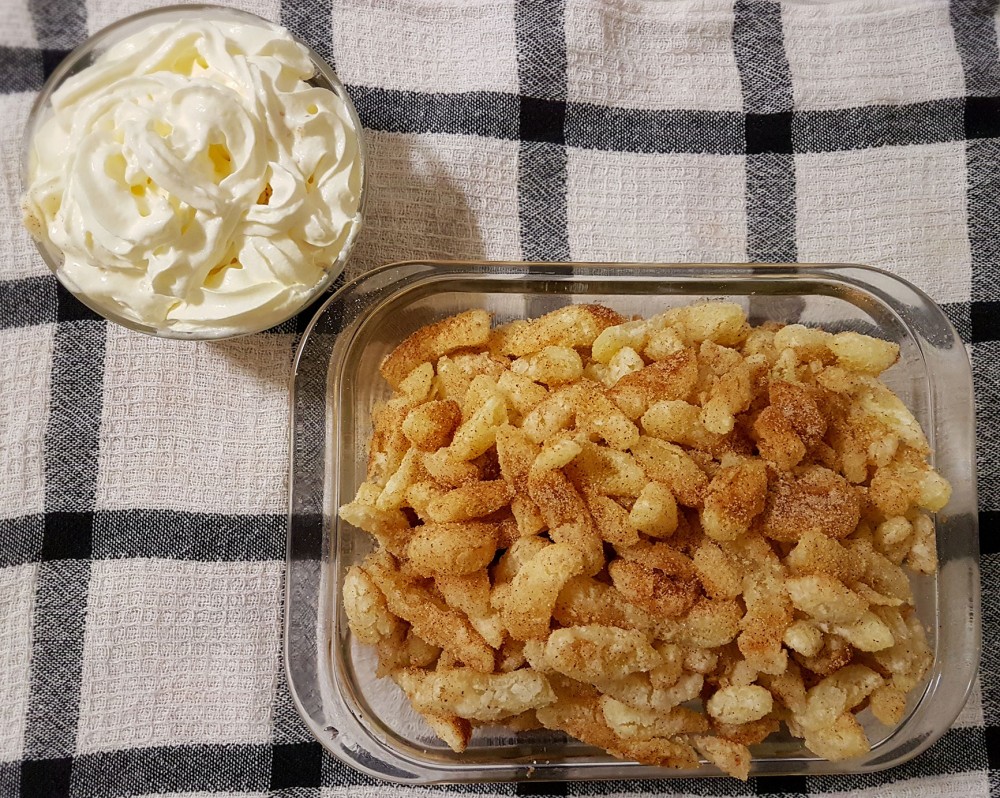 Overall, I was very impressed with the performance of the Braun MultiQuick 9 Hand Blender. It was super-easy to use, from connecting and disconnecting attachments to increasing the power of the blender, and it made my food preparation the quickest and easiest part of the cooking process. It was a very handy kitchen tool to have around, and produced excellent results for all my dishes. I definitely recommend it to all my fellow foodies and home cooks out there who appreciate innovative technology and a helping hand in the kitchen!
Feeling inspired to jump in the kitchen and cook up a storm?  Head to your local Harvey Norman store or jump online to shop the Braun MultiQuick 9 Hand Blender and experience the power of this high-performing kitchen tool for yourself!