If coffee takes centre stage in your life, then it's time to introduce the De'Longhi PrimaDonna Soul Fully Automatic Coffee Machine.
Promising to unleash the soul of your coffee beans, the De'Longhi PrimaDonna Soul is expertly designed to produce barista-worthy coffees with only the push of a button.
As a veteran coffee drinker, I was beyond thrilled to be given the opportunity to road test this impressive De'Longhi automatic coffee machine for Harvey Norman. Armed only with a committed love of coffee and a soon-to-be depleted bag of beans, my colleagues and I put the PrimaDonna Soul through its paces.
Read on for my De'Longhi PrimaDonna Soul review and discover why this De'Longhi coffee machine is every bit deserving of the spotlight!
But first, my coffee machine backstory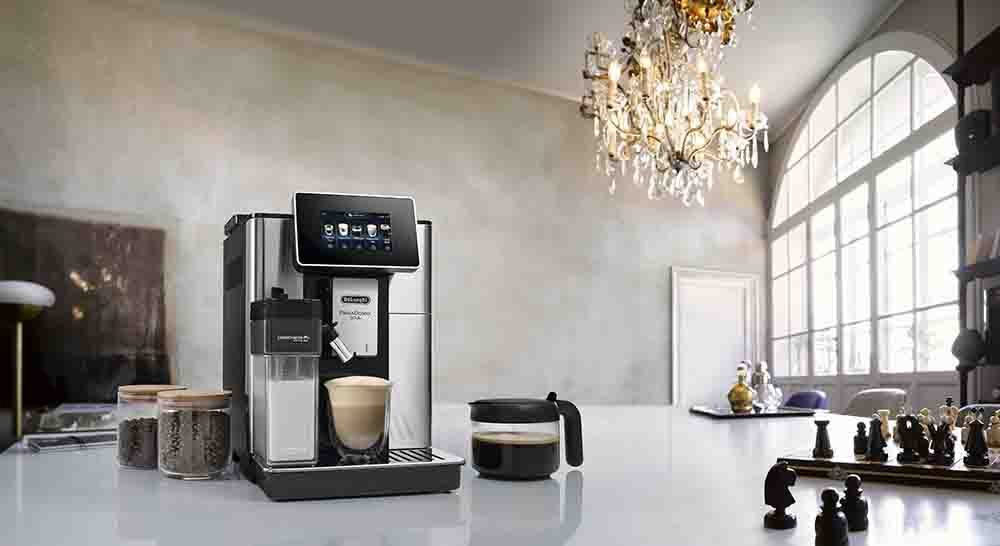 At home, I use a classic manual espresso machine that is, quite frankly, a prima donna of the demanding kind. It needs me to dose the grounds, tamp them, correctly align the portafilter into the grouphead, turn the knob, then turn it off when the correct amount of coffee has entered the cup.
Due to the sheer volume of coffee I've consumed via the manual espresso machine, I've grown accustomed to pumping it out the way I like it. Unfortunately, not everyone likes their coffee as strong as I do.
Catering to guests thus puts a great deal of pressure on me to serve a palatable beverage. The barista course I did years ago doesn't assist me at all in such situations. Especially as the only thing I remember from said course is microfoaming milk all over myself and the instructor.
Since it won't come as a shock that I stopped bothering with the milk frother (not least because the nozzle is a pain in the beans to clean), you can probably also guess that the only milk coffee you'll get from me is a flatter-than-flat flat white.
Enter the De'Longhi PrimaDonna Soul Fully Automatic Coffee Machine.
Designed for coffee lovers looking to expand their repertoires, the De'Longhi PrimaDonna Soul turns even the most complex of coffee creations into a one-touch show.
Let's take a closer look at some of the De'Longhi PrimaDonna Soul Fully Automatic Coffee Machine's star qualities and how these enrich your coffee-making performance at home.
De'Longhi PrimaDonna Soul: A perfect blend of features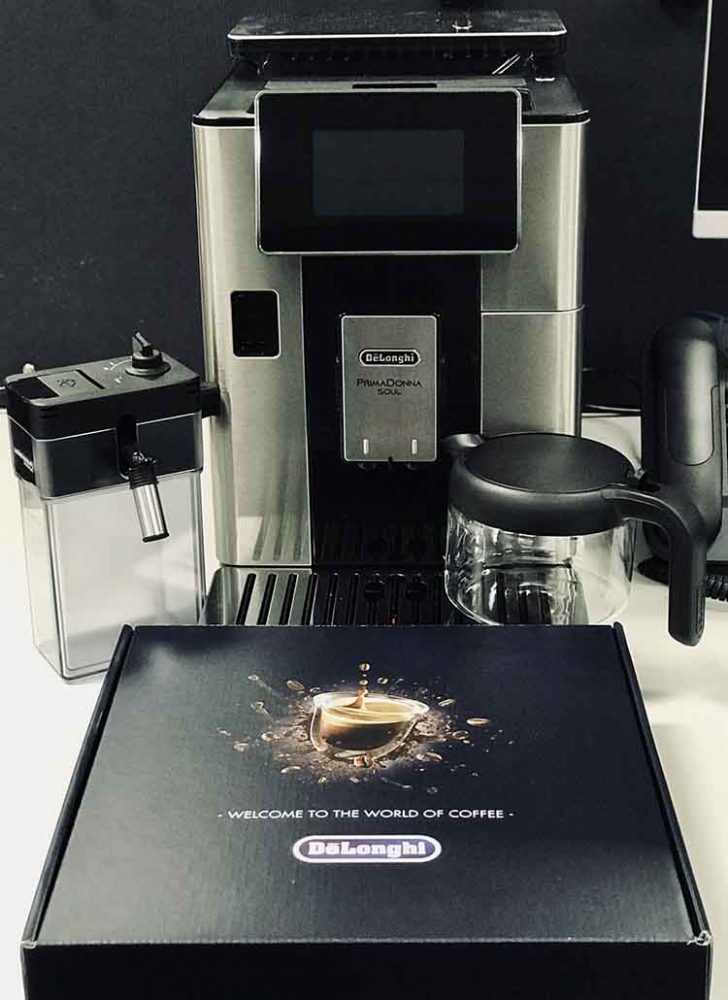 The De'Longhi PrimaDonna Soul is a fully automatic bean-to-cup coffee machine. This means it uses ground coffee and whole beans, depending on your preference.
If you choose whole beans, the machine will automatically grind them right before it brews the coffee. You can't get fresher than that!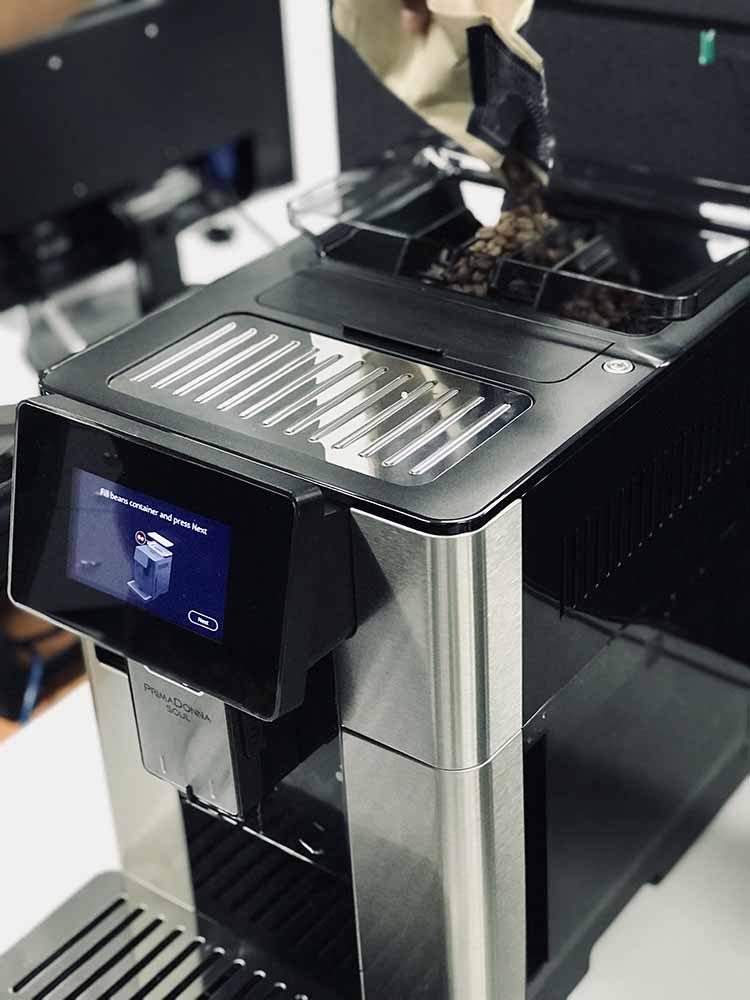 21 built-in coffee recipes for all your favourite beverages
Principally, the De'Longhi PrimaDonna Soul takes the production out of serving café-quality coffee to everyone's satisfaction. Cappuccino, latte, flat white, espresso … all your favourite coffees are ready to brew at a touch of the 4.3" colour TFT display.
Plus, there are special functions for making tea, as well as coffee over ice, in a travel mug or a pot.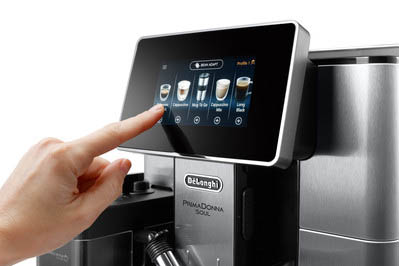 Treating your guests (and yourself) to a realistic portrayal of their preferred beverage is only one perk of having so many luscious coffee recipes at your fingertips. You can also experiment with new tastes and preparations in the comfort of your own kitchen.
Why not try your first espresso macchiato or cortado? Or push the flavour boundaries on beverages you already know and love?
Using only the recipe function, there's no reason why you can't just tip in some beans, select a coffee from the menu and let the De'Longhi automatic coffee machine do its thing. To unlock the full potential of your PrimaDonna Soul, however, you need to infuse some of your own personality.
This is where you take centre stage with a little help from De'Longhi Australia.
Personalise with De'Longhi's Bean Adapt Technology & Coffee Link App
The more you explore the PrimaDonna Soul, the more you realise this De'Longhi automatic coffee machine isn't the real prima donna here – you are!
De'Longhi's specialist technology ensures you always remain the star of the show by catering to both your tastes and the unique extraction needs of your favourite beans.
Bean Adapt Technology is a De'Longhi innovation for transforming even the least competent of coffee fanciers into instant baristas. De'Longhi understand that to produce a rich, flavoursome coffee, the true aroma of the bean must be preserved through the extraction process. By automatically grinding, dosing and extracting to the requirements of your preferred coffee beans, Bean Adapt Technology ensures their aroma reaches your cup in all its magnificent glory.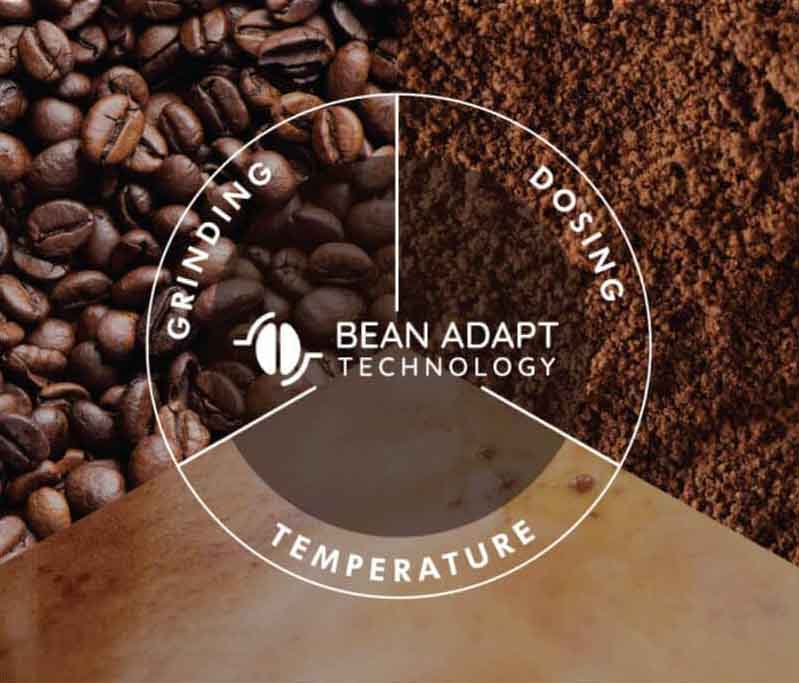 This means your cup of coffee boasts a nut-coloured crema, dense, rounded body and balanced taste at the perfect temperature, all without a trained barista in sight.
To start using Bean Adapt, you first need to download the De'Longhi Coffee Link App and connect your device to your De'Longhi coffee machine.
The Coffee Link App is where you input, name and save your coffee bean profile before preparing your favourite brew.
Setting up a bean profile couldn't be easier. Once you've chosen your bean blend type (i.e. Arabica), select its roast level by taking some beans and comparing their colour against the included roast level chart. Using this information, your De'Longhi PrimaDonna Soul Fully Automatic Coffee Machine will recognise your chosen beans then automatically select the perfect parameters for grinding and temperature.
If the first one or two cups of coffee aren't quite what you were hoping for, no worries! After all, you can't triumph on opening night without a few rehearsals. By editing your saved profiles within the app, you can easily fine tune the results at any time and to your exact liking.
To polish your Bean Adapt performance, the app will ask to brew a coffee before prompting you through a visual and taste analysis of the result. It recommends new values for the Bean Adapt parameters based on your responses. Too easy!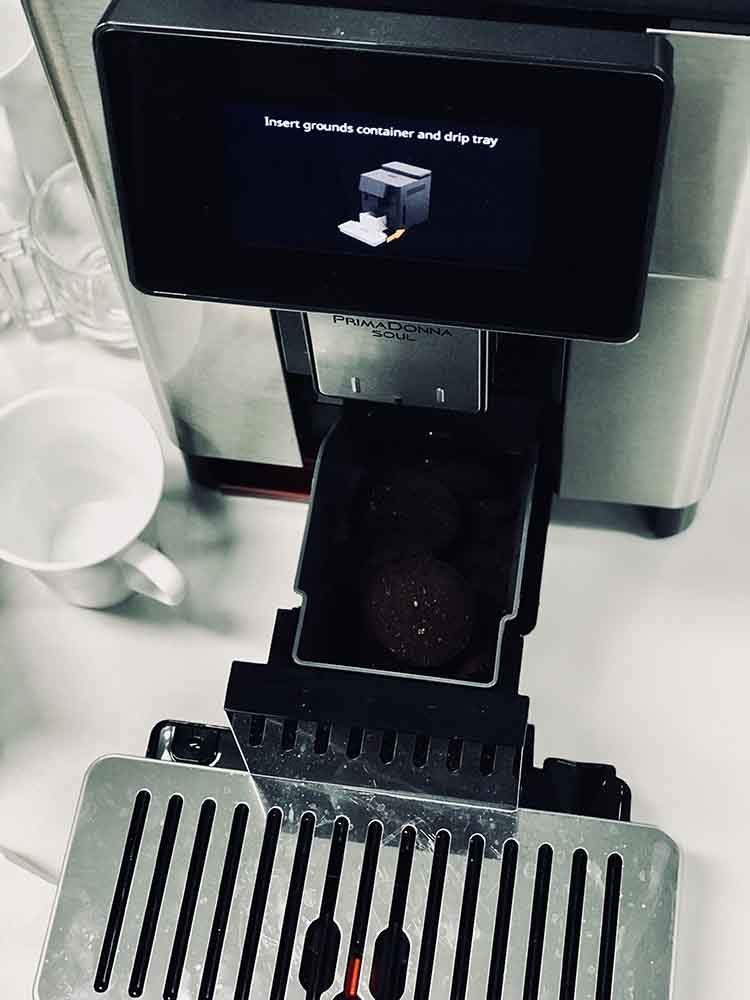 The De'Longhi PrimaDonna Soul Automatic Coffee Machine's LatteCrema System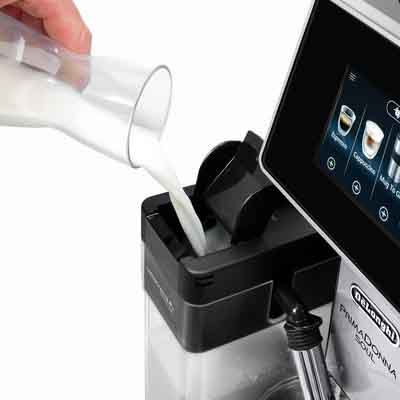 So, you fancy a foamy cappuccino without the fuss? De'Longhi's effortless LatteCrema System expertly combines steam, air and your chosen milk for silky-smooth microfoam.
All you need do is adjust the dial for 'no', 'minimum' or 'maximum' froth to suit your beverage, then point the nozzle into your cup. If you're not sure what the correct level is, never fear – the De'Longhi PrimaDonna Soul will tell you!
De'Longhi's LatteCrema System draws milk from a detachable Thermal Carafe where thermal casing keeps milk at the ideal microfoaming temperature for up to 30 minutes. It also features a handy refill lid, so if your milk needs topping up, simply lift and pour. In between uses, you can pop the carafe in the fridge.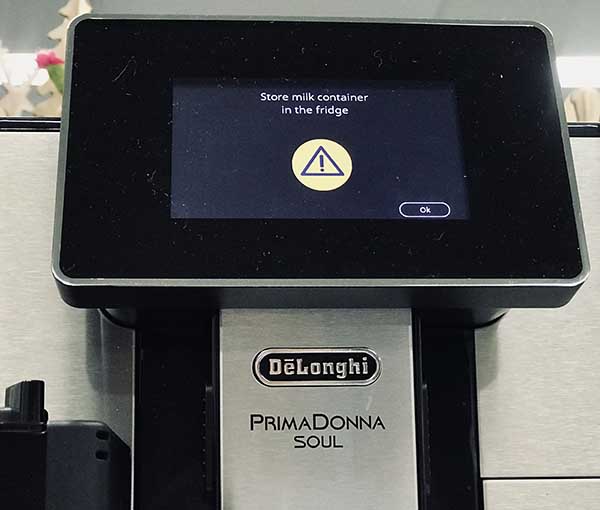 The PrimaDonna Soul LatteCrema System is suitable for cow's, soy, rice and almond milk.
For me, the De'Longhi PrimaDonna Soul LatteCrema System banishes two undeniable nuisances of making milk-based coffees at home. First, it delivers barista-quality textured milk without you having to lift a finger – or a jug. Second, there's no crusty milk nozzles to scrub.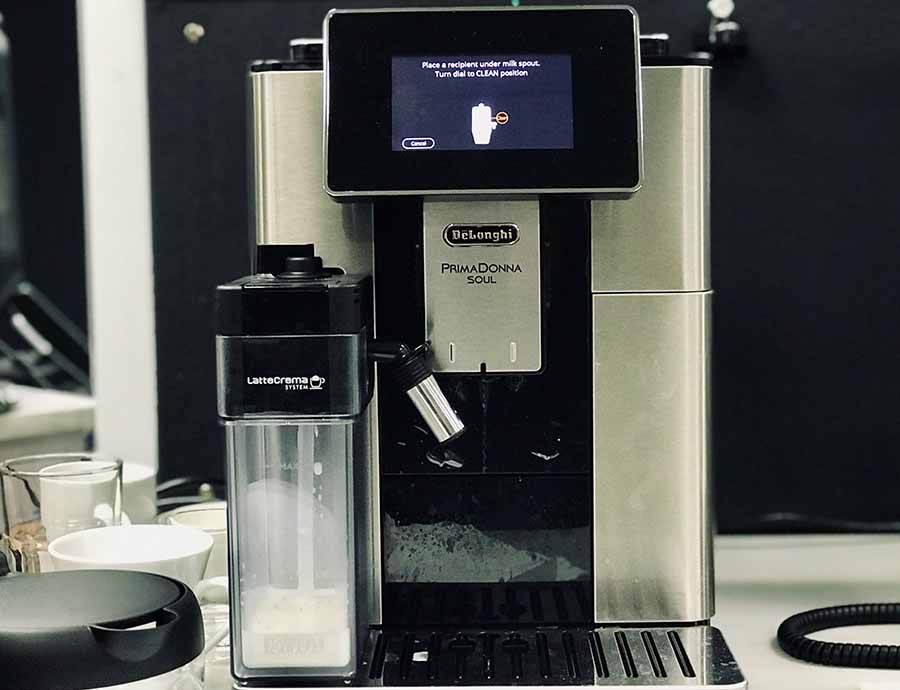 When it comes to cleaning, the De'Longhi PrimaDonna Soul prompts you to switch the milk dial after use so the circuit can clean itself. At the end of day, all the Thermal Carafe components can be placed in your dishwasher's top rack.
Honestly, I'll always be a fan of De'Longhi appliances that essentially clean themselves!
My De'Longhi PrimaDonna Soul review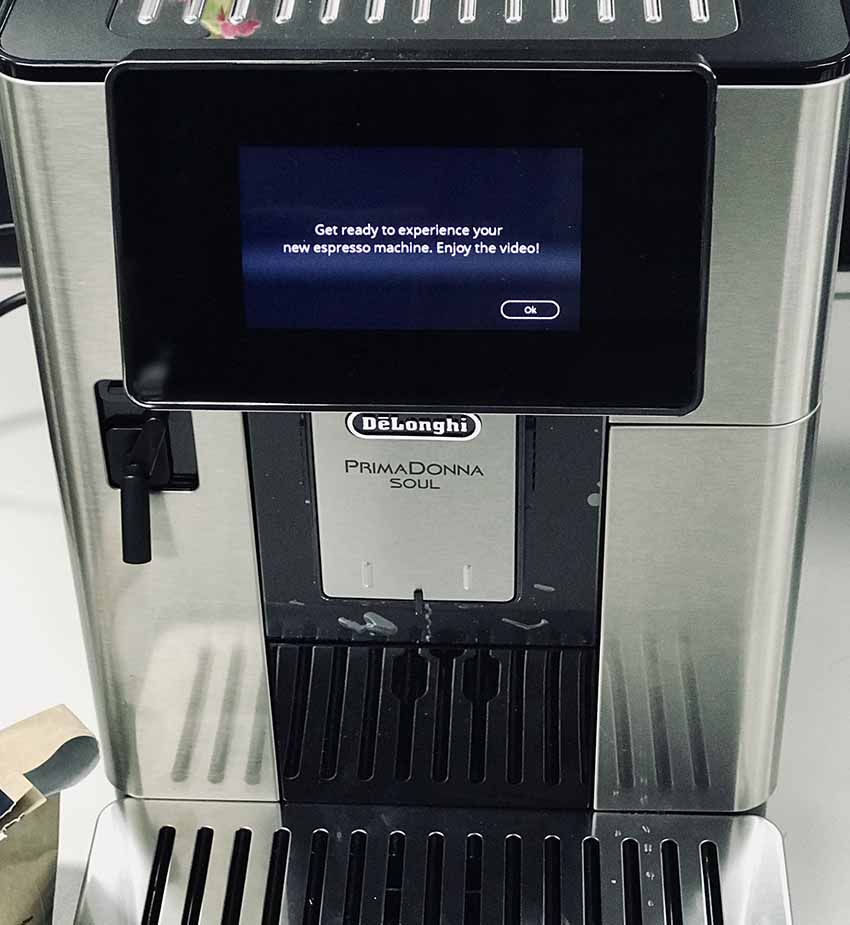 So, now we know all about its features, it's time to spill the beans on my De'Longhi PrimaDonna Soul test.
After unboxing the De'Longhi automatic coffee machine, I followed its simple guided set up and was ready to start brewing café-quality coffee in next to no time.
Faced with an abundance of choices, I decided to first test out my old standard – a classic cappuccino.
De'Longhi PrimaDonna Soul Cappuccino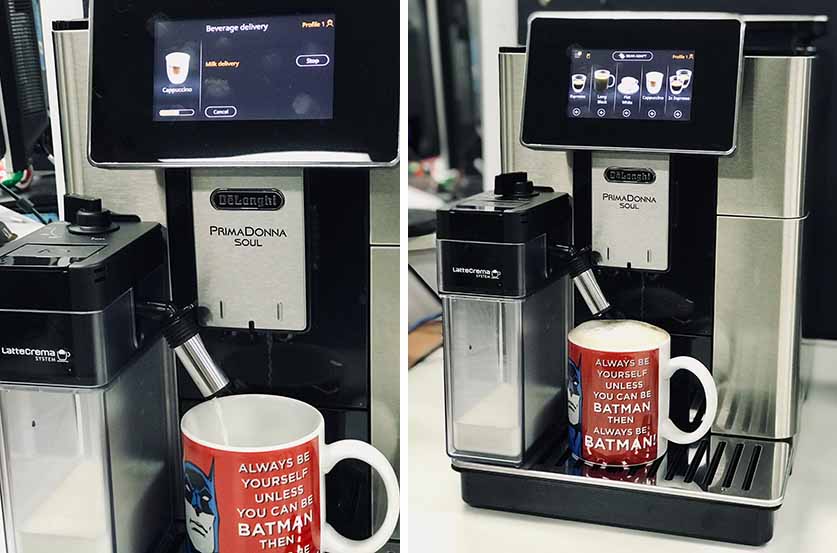 A good cappuccino is in the froth. Personally, I like my cappuccino froth dense and structured. When you take a sip, the foamy construction shouldn't collapse. I expect the feel of firm, bubbly froth against my lip.
Naturally, I would consider the best fully automatic coffee machine to be the one that delivers the cappuccino foam of my desires. Anything less and you may as well buy your coffee from someone who knows what they're doing.
Saving money and a trip, I'm delighted to report the De'Longhi PrimaDonna Soul absolutely knows what it's doing. It took me a couple of attempts, but once I'd figured out the correct settings, this De'Longhi coffee machine served my ideal cappuccino over and over.
It also provided a unique learning opportunity. Did you know Australia deviates from the rest of the world by adding the foam to a cappuccino after the coffee? I didn't.
This is not just a fun fact to share at parties. The De'Longhi PrimaDonna Soul is equipped with two cappuccino options – Cappuccino and Cappuccino Mix. I initially chose the Cappuccino setting and was slightly aghast when it commenced the process with milk.
What I had yet to discover was that De'Longhi Australia plays to its audience. Cappuccino Mix is included for us in the Southern Hemisphere who, evidently, even make coffee upside down.
Cappuccino Mix was a revelation. Once the De'Longhi coffee machine started making the cappuccino the way I expected it, the result only got better every time. The foam was dense, the brew was rich and the aroma to die for.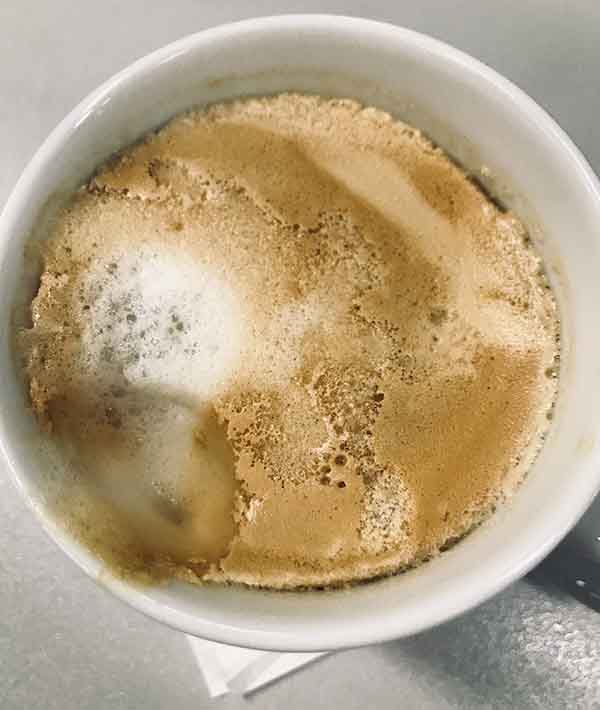 Overall, the De'Longhi PrimaDonna Soul cappuccino gets a standing ovation from me!
De'Longhi PrimaDonna Soul Flat White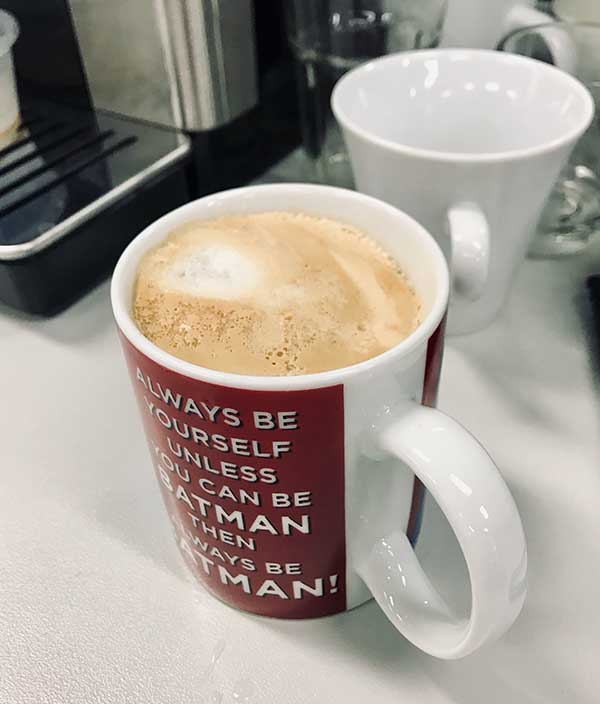 Flat whites are not something I would order when out. I prefer paying money for something I can't successfully make myself (here's looking at you, cappuccino).
Noticing the flat white option on the PrimaDonna Soul menu, I thought it might be time to try Australia's favourite type of coffee. After all, De'Longhi Australia included it specifically for us!
I'm glad I took the plunge. I used to think flat whites were a little – ahem – boring, but once I tried my first De'Longhi PrimaDonna Soul flat white, I was hooked. It was so smooth and flavoursome. Full-bodied and oh so satisfying. My first quickly lead to my second and before I knew it, I was brewing up a flat white or two every mid-morning.
Honestly, if all the De'Longhi PrimaDonna Soul Fully Automatic Coffee Machine did was craft perfect flat whites, it would still get a five-star coffee machine review from me!
De'Longhi PrimaDonna Soul Long Black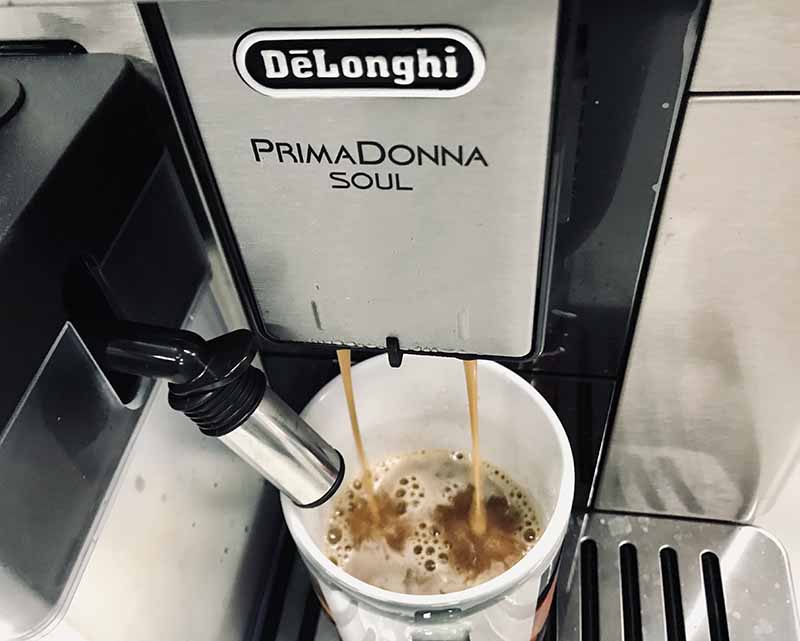 Since my personal range is limited to coffees with milk, I had to find a volunteer from the audience in order to include a black coffee in my De'Longhi PrimaDonna Soul review.
My colleague James takes his coffee very, very seriously. From the roast to the grind, James has opinions. Any automatic coffee machine was going to be a hard-sell to this coffee maven.
"At home, I change my grinder settings depending on the coffee I'm having," James says. "So, I had doubts the machine was going to get it right."
"But I was willing to give it a go."
James prefers pourover long blacks. To test the De'Longhi PrimaDonna Soul Fully Automatic Coffee Machine, he chose the long black function.
"The coffee smelt great," James says. "The roastiness was very pronounced. There was no sourness, which is common sometimes with espressos."
"I would recommend the De'Longhi PrimaDonna Soul to people who drink coffee black but are in a rush and don't want to comprise on taste."
De'Longhi PrimaDonna Soul Tea Function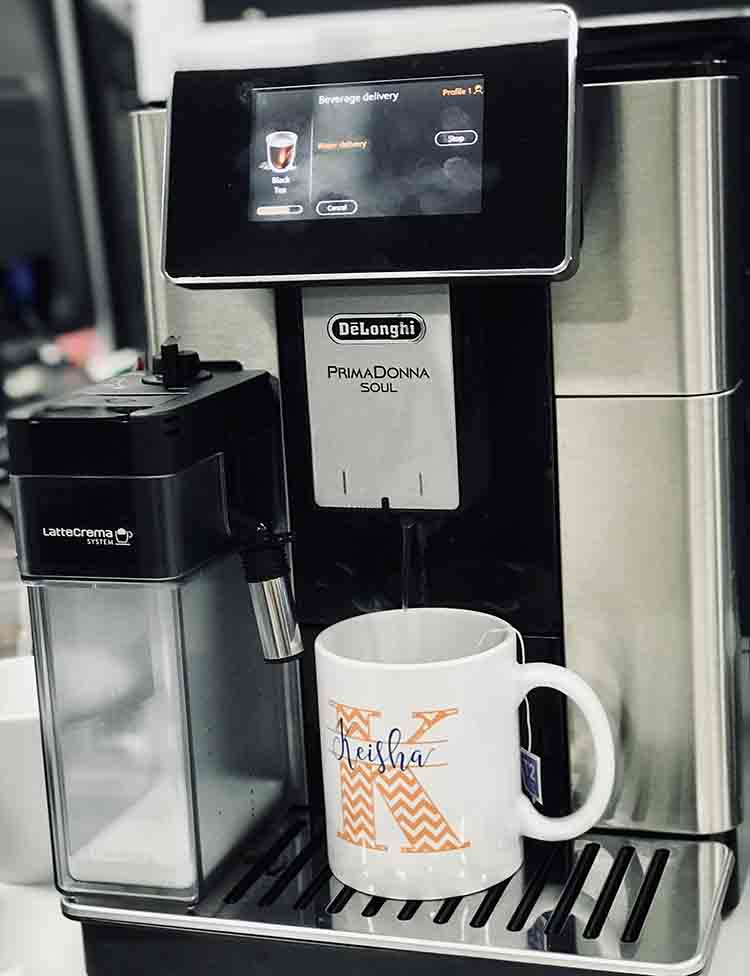 As hard as it is to believe, not everyone drinks coffee. Sometimes, you may find yourself with a guest who isn't interested in your stunningly dense microfoam or smooth-yet-bold flat white. Before directing them to the nearest exit, remember the De'Longhi PrimaDonna Soul Fully Automatic Coffee Machine has options for people like these.
One of those options is Tea Function.
Tea Function brews white, green, oolong and black tea at its best temperature. This means no waiting around for the kettle to boil or scalding your tea's delicate flavours into oblivion.
My tea-swilling colleague Keisha was keen to put De'Longhi's Tea Function to the test.
"I usually have a tea in the morning," Keisha says. "De'Longhi's Tea Function was great because it allowed me to consume tea quickly and easily, especially when we were really busy."
"Plus, the flavour was wonderful. The temperature was just right, so I could drink it straight away."
Would Keisha recommend Tea Function to other dedicated tea lovers?
"Yes. One hundred percent."
The De'Longhi PrimaDonna Soul Fully Automatic Coffee Machine is a winner!
Overall, my run with the De'Longhi PrimaDonna Soul was my most triumphant coffee machine experience. I loved how easy it was to produce a fantastic coffee so quickly, and the consistency of flavour never disappointed.
This De'Longhi automatic coffee machine effortlessly became a fixture of my working routine, and I eagerly looked forward to my PrimaDonna Soul flat white every morning. If I'm eventually able to convince my workmates to let me take the De'Longhi PrimaDonna Soul Fully Automatic Coffee Machine home (and away from them!), I can only imagine how rapidly my routines would start to pirouette around its aromatic and gratifying beverages.
Where to buy the De'Longhi PrimaDonna Soul Fully Automatic Coffee Machine in Australia
If you want to do more than imagine, then the De'Longhi PrimaDonna Soul Automatic Coffee Machine is available now in Australia at Harvey Norman. Shop online or visit your local Harvey Norman store, where you can chat with our friendly, expert staff and get ready for the most soulful coffee experience of you life!