Whether it's a modest family meal or a spectacular dinner party, there is something wonderful about sharing a good home-cooked meal with the people you love.
NEFF is inspired by real people cooking real food. Their appliances are influenced by the way people use their skills and imagination to prepare gastronomic creations in the kitchen, from the ordinary to the extraordinary.
NEFF kitchen appliances offer an array of new and innovative features designed to help you reach your culinary potential; from the brilliantly simple Slide&Hide® door that provides easy oven access, to the state-of-the-art CircoTherm® technology that draws air into the oven and cycles it through the cavity to speed up pre-heating times and boost the cooking process.
Every meal tells a story, and with NEFF appliances you can bring that story to life.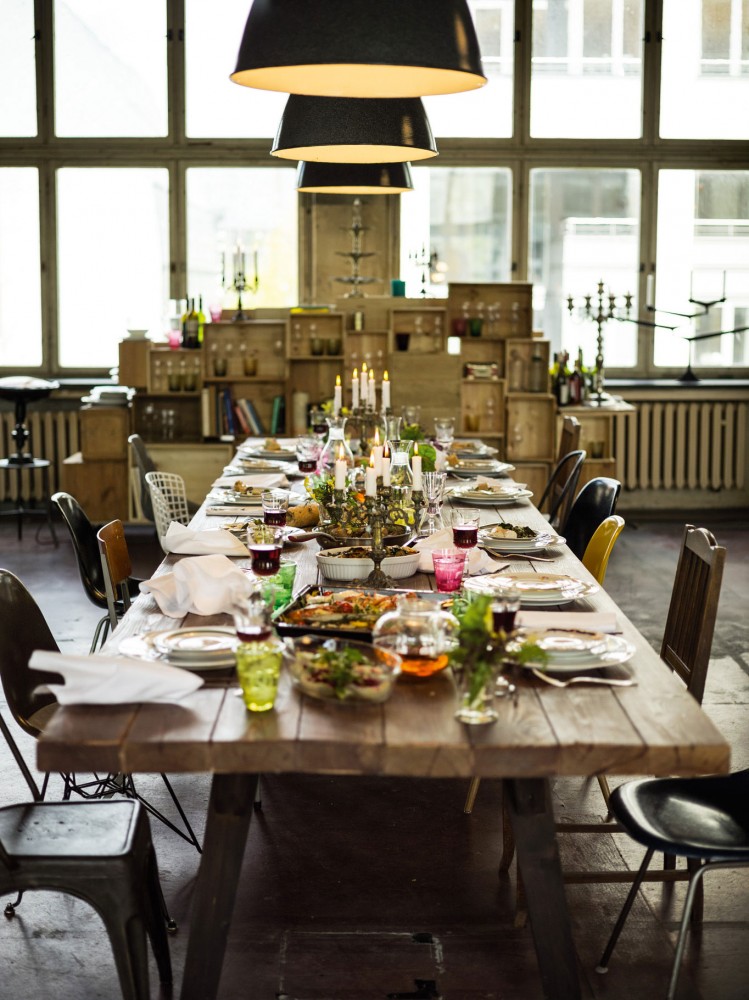 The Beating Heart of the Kitchen
This NEFF oven belongs in every modern kitchen.
Versatile and innovative, the NEFF Pyrolytic Slide&Hide® Oven with VarioSteam® features the latest technology, allowing you to get more creative in the kitchen and expand your culinary repertoire.
Prepare delicious, succulent meals time and time again with VarioSteam®, which keeps your food moist on the inside and crisp on the outside.
With VarioSteam®, you have complete control over the amount of steam used, which also makes this NEFF oven ideal for heating up last night's leftovers, and infusing them with a moist tenderness that's difficult to achieve with a microwave. Just inject a little steam and presto – your cold leftovers are warm and juicy, as if they've been freshly cooked!
Not only is cooking a complete breeze, cleaning up afterwards is just as easy, thanks to the power of pyrolytic cleaning. All you have to do is flick the switch and let the oven burn away any deposits, which can then be easily cleaned up with a damp cloth.
Small Package, Total Efficiency
For those of us who love to cook but lack the luxury of a larger kitchen, the NEFF Compact Oven with FullSteam® is the ideal solution. Its smaller size won't take up as much room as a standard oven, while still offering you all the power and efficiency of a larger model.
By combining the FullSteam® and CircoTherm® systems, this NEFF compact oven becomes an oven and steam cooker in one, providing you with versatile menu options to suit all occasions!
With CircoTherm®, hot air is drawn in from the oven through the use of a powerful fan. The air is then heated up and forced into the oven cavity and quickly circulated for a super quick warm-up time and even distribution of heat. So not only is it extremely efficient, it's an eco-friendly way to clean.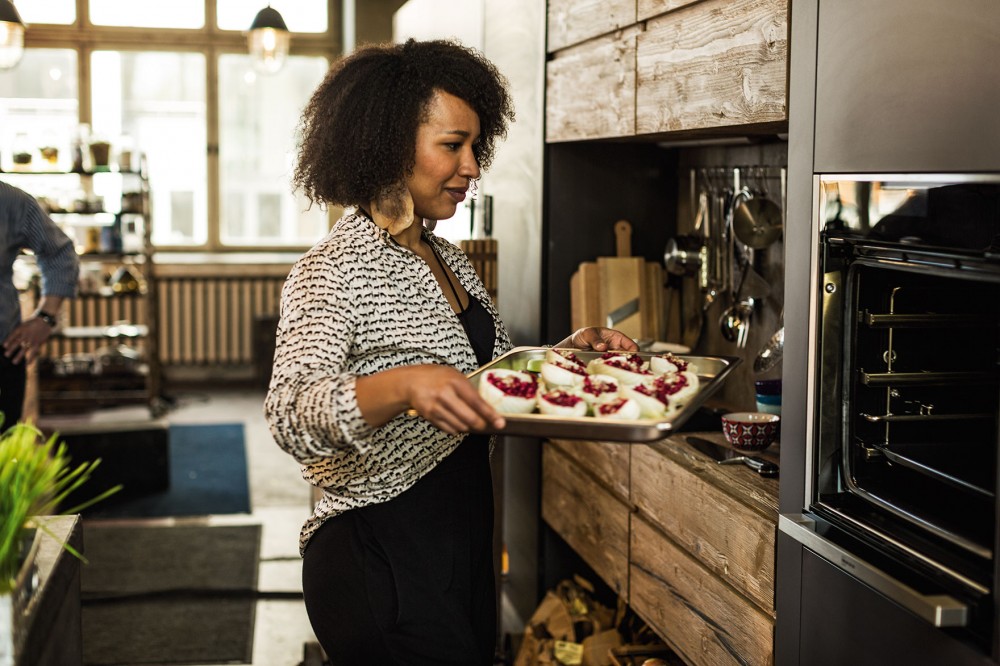 Simply Genius
Welcome to a whole new level of convenient cooking.
The NEFF Slide&Hide® Oven with FullSteam® will reinvent the way you think about food. With such features as CircoTherm®, 13 heating methods, specialist cleaning programs and precise FullTouch control, you can cook all your favourite dishes with ease.
Plus, you will be able to enjoy the unrestricted access offered by the ingenious Slide&Hide® door. It's sleek, convenient and safe; simply slide the door beneath the oven cavity so that you don't accidentally burn your hands while inserting or removing oven trays.
Multi-tasking Made Easy
We've all done it – you're trying a new recipe out, but you realise suddenly that you've slipped up somewhere and the vegetables are going to be done well before the rest of the meal. How do you keep them warm without overcooking them? Don't panic! Simply stick those cooling veggies in the NEFF Warming Drawer.
For stress-free cooking, use the NEFF Warming Drawer to keep meals warm, pre-heat crockery and plates, defrost or slow cook. With four separate temperature controls, you can select the exact heat required without worrying about cooling food.
Reinvented for the Modern Home
The NEFF FlexInduction Cooktop with TwistPad® Fire is a sleek and highly responsive cooktop that will meet all your expectations then exceed them.
This is induction cooking reinvented for the modern home, with the latest technologies combined with truly thoughtful, convenient features.
The NEFF 80cm FlexInduction Cooktop is able to transfer heat to where it is needed most, no matter what your cooking requirements. It also features the clever Power Transfer function, which means you can move your pots and pans around freely without loss of heat. Watch the quick video below to see Power Transfer in action.
But wait, there's more! There's also the progressive TwistPad® Fire. Simply place the magnetic dial in the centre of the control area and point it towards the zone you need to activate. Once the zone has been activated, use your fingertip to turn the dial and select your preferred power level. After you've finished cooking, remove the TwistPad® Fire for easy cleaning.
Check out the below video to see just how effortlessly easy the TwistPad® Fire can make your next meal.
Slim, Stylish and Highly Efficient
Clear your kitchen of smoke, steam and odours with this high-powered NEFF rangehood. With a slim, unobtrusive design, it's sure to fit seamlessly in with your current decor and appliances. Featuring quiet operation, 3 regular power levels and 2 intensive power levels for a highly effective air extraction, the NEFF 90cm Canopy Rangehood is the finishing touch to your perfect kitchen. To make things even easier, the dishwasher-safe metal grease filters include a saturation indicator so you can keep on top of cleaning and maintenance.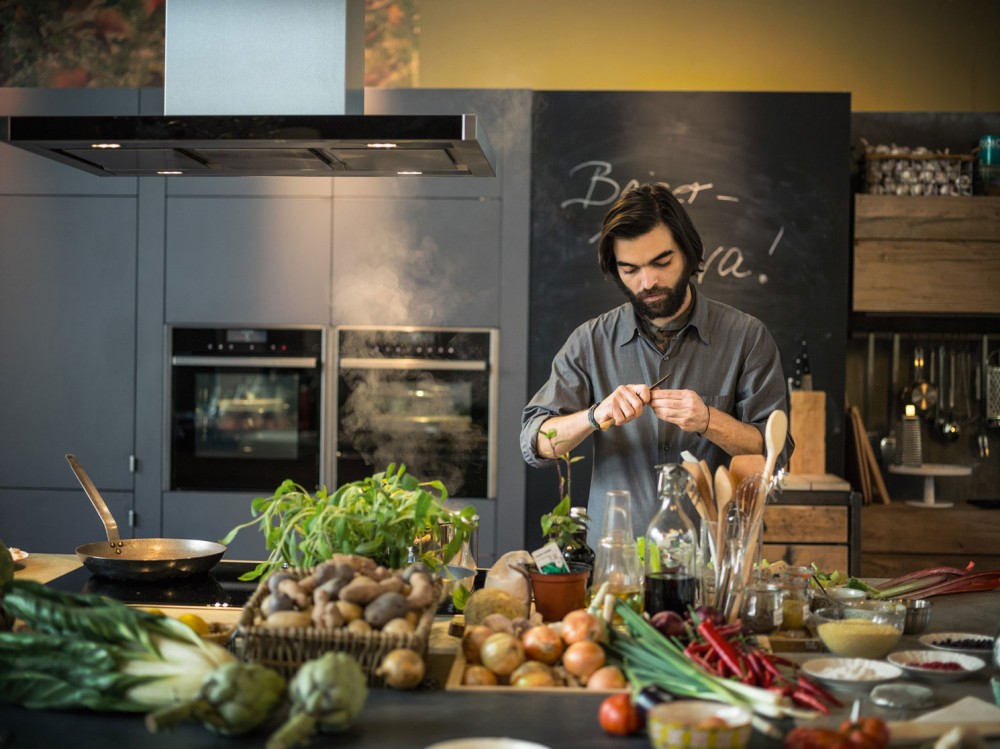 If you're inspired to whip up a gastronomic storm the next time you have guests around, then check out the NEFF range of kitchen appliances available at selected Harvey Norman stores. Our friendly, expert staff can show you how to embrace creative cooking with NEFF.