Held in association with Delicious magazine, the Pride and Produce events are always a hot ticket around the office at Harvey Norman. Hosted by food critic, MasterChef judge and all-round bon vivant Matt Preston, they've got the reputation of being one of the best events of the year, with great atmosphere and amazing food on offer. This year I was lucky enough to nab a seat, and had the pleasure of enjoying a lovely evening with some of the most sensational food I have eaten in a long time.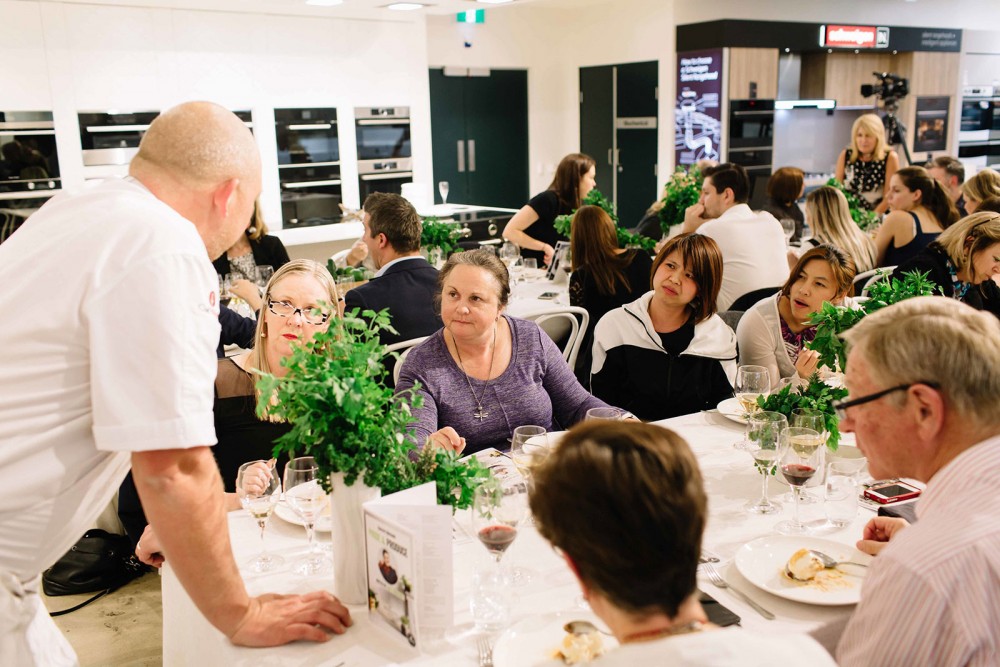 Pride and Produce is all about cooking with the best fresh local produce, and showcasing some home-grown talent in the kitchen as well. The chef featured at this year's event in Sydney? Monty Koludrovic – executive chef at the iconic Icebergs Dining Room and Bar in Bondi, and The Dolphin Hotel in Surry Hills. A key-player in Sydney's thriving food scene, Monty was skilfully assisted on the night by his sidemen, Matty and Alex.
Monty was excited to be able to showcase some of the new flavours of spring.
"With food, we're constantly playing and moving with the seasons to take advantage of the new flavours available," he said.
Raised on the NSW far north coast, this was the first time Monty had done a cooking demonstration with his mum in the audience.
"She definitely pushed cooking early – not so much as a career path at that stage, just as a way of pulling my weight at home and as something to get excited about. She taught me to be as healthy as I can be in the kitchen."
When asked if she would be a harsh critic of his cooking, Monty readily admitted that he was more worried about having Matt Preston watching over his shoulder while he was cooking.
Speaking of whom, Mr Preston himself was a delightful and warm host, adding some pearls of wisdom throughout the evening, such as the origin of terms like Puttanesca (literally 'rubbish', thrown together from what was available at the time in Naples) and canapé (French for 'sofa').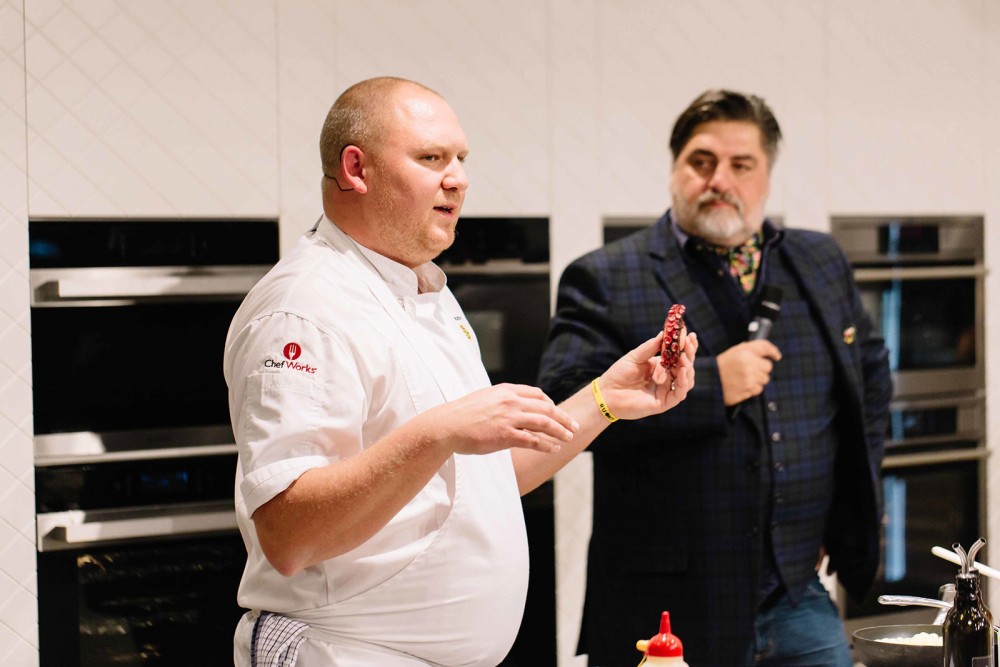 Speaking of canapés, let me get on to the part you're waiting for – the food!
While sampling a lovely aromatic Champagne Drappier Premier Cru Brut NV we were served Tuna Bruschetta with Horseradish & Chives. This was a flavour-packed and delightful way to commence the feast, with the not-so-secret ingredient being the Yuzu Koshu – a condiment made with chillies, salt and Yuzu (a tart and fragrant citrus fruit grown in Asia). This Bruschetta is one of 25 types that Monty and his team have served over the years, changing to suit the seasons and to showcase the freshest produce available.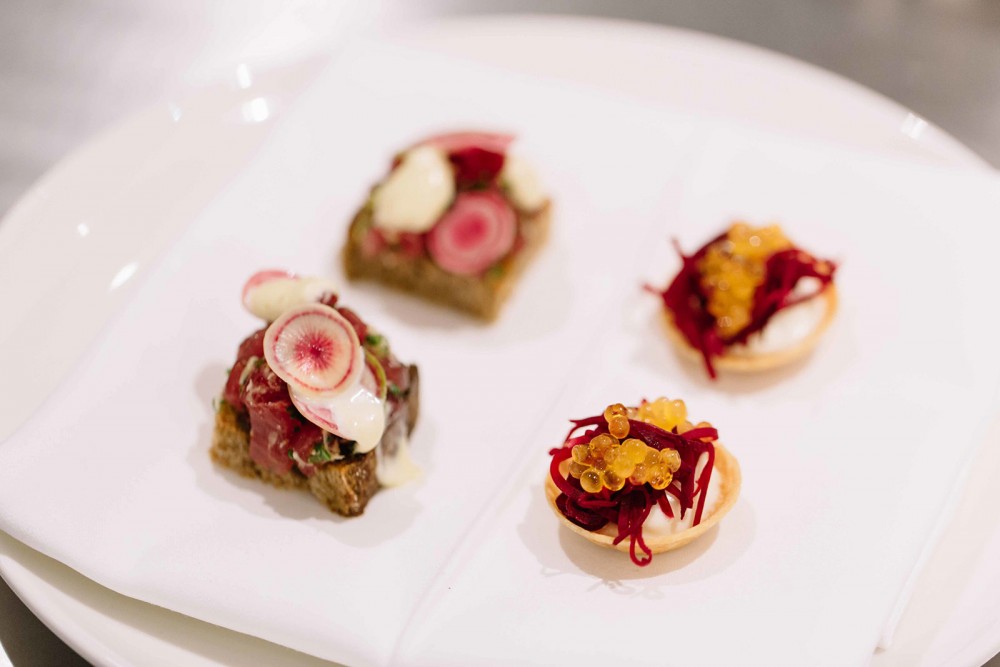 Paired with the Bruschetta was a Beetroot & Salmon Roe Tartlet, combining a creamy dairy base with the deep red of beetroot, vivid orange of the roe and a delicate green from some fennel fronds. These mini tarts were described as 'almost too pretty to eat'. Yeah, 'almost' – I sneakily had a second one!
On to the entrée! I'd only just had my Champagne topped-up again by the ever-helpful wait staff when out came a Pinot Grigio (an Italo Cescon Dell'Amicizia Friuli Doc Grave 2016 to be precise) that perfectly complemented the next dish – my personal favourite for the evening – Chargrilled Fremantle Octopus Puttanesca.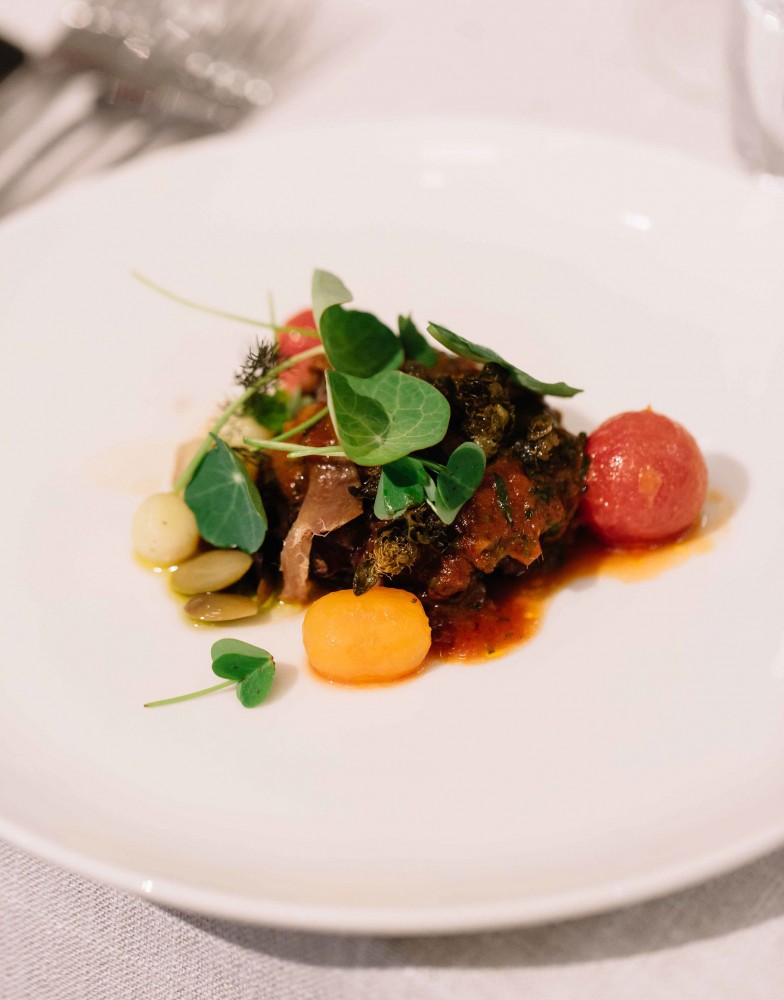 Supplied by Fremantle Octopus – a WA company that uses a string of local fisherman to catch their product – this seafood delicacy has developed a reputation as one of the world's best-tasting octopuses. The subtle flavours for the octopus were brought out by using a Sous Vide method to slowly poach it over 3 hours, then finished over the coals of a chargrill. Matt filled us in on the legendary origins of this Napoli dish, and whether the story is true or not, Matt recommended we not let the truth get in the way. We should think of octopus as being the bacon of the sea – it's great to grill and surprisingly versatile.
Get the recipe here and try it at home.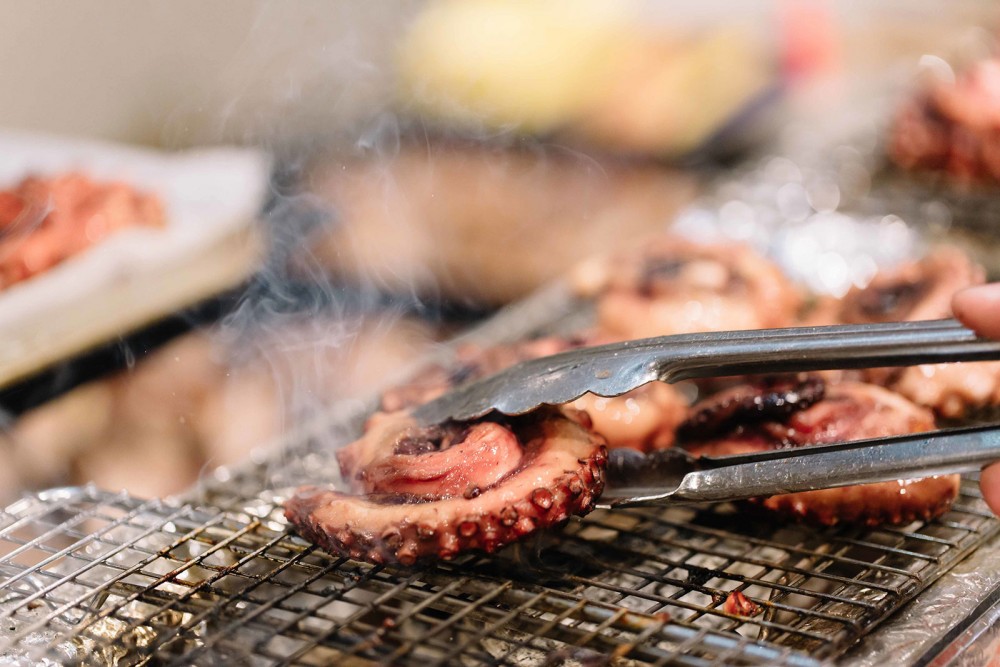 Served with a salad featuring peeled cherry tomatoes and delicate balls of potato, this dish was incredibly tender, with a smoky, charred flavour that combines with the anchovies to produce something quite special. Simply put, this was a revelation and one of the most delicious dishes I've eaten in a long time. Monty says that when cooked well, octopus and potatoes share a certain 'butteriness', and I can certainly vouch for that. I grabbed a slice of rustic bread and mopped up every drop of sauce to savour the flavour.
Following that superb treat was the main dish of the evening – a Spring Lamb Neck with Artichokes, Broad Beans, Black Garlic and Anchovies. Monty was proud to declare that lamb neck was his "favourite cut of the whole beast, rack included." This dish could be summed-up as being the taste of spring on a plate. Once again cooked in a Sous Vide style then finished in a pan for caramelisation, the lamb was incredibly tender and full of flavour. With another dish came another wine – I could hardly refuse sampling another modern French classic in the Maison Dominique Piron Beaujolais-Villages 2014.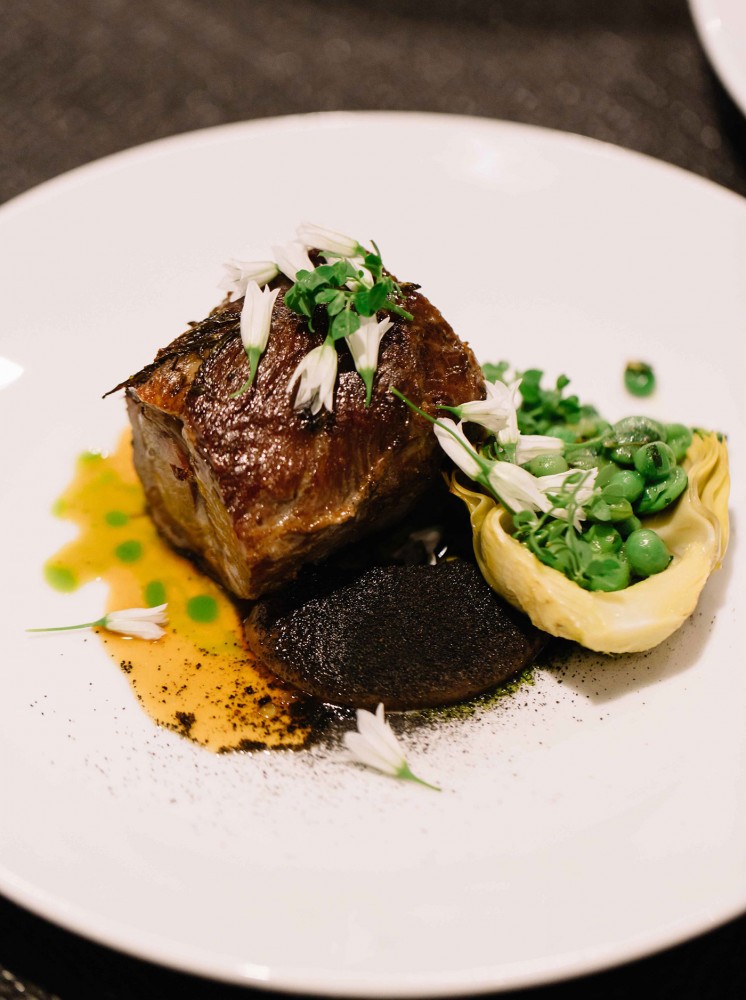 Monty and Matt gave some interesting tips and titbits on lamb and the qualities of the cuts of meat that are often neglected by modern cuisine, although I have to admit that I missed some of the finer details of their salient points as I had already been served my lamb by this point and was well and truly lost in flavour country.
To round-off the evening's menu, we were treated to a Chocolate and Olive Oil Mousse with Honeycomb and Mascarpone, served with a 2015 Schroder & Schyler Sauternes from Bordeaux. Sprinkled with edible gold dust, this delightful dessert left some of my dining companions with glittering golden lips to match their satisfied smiles.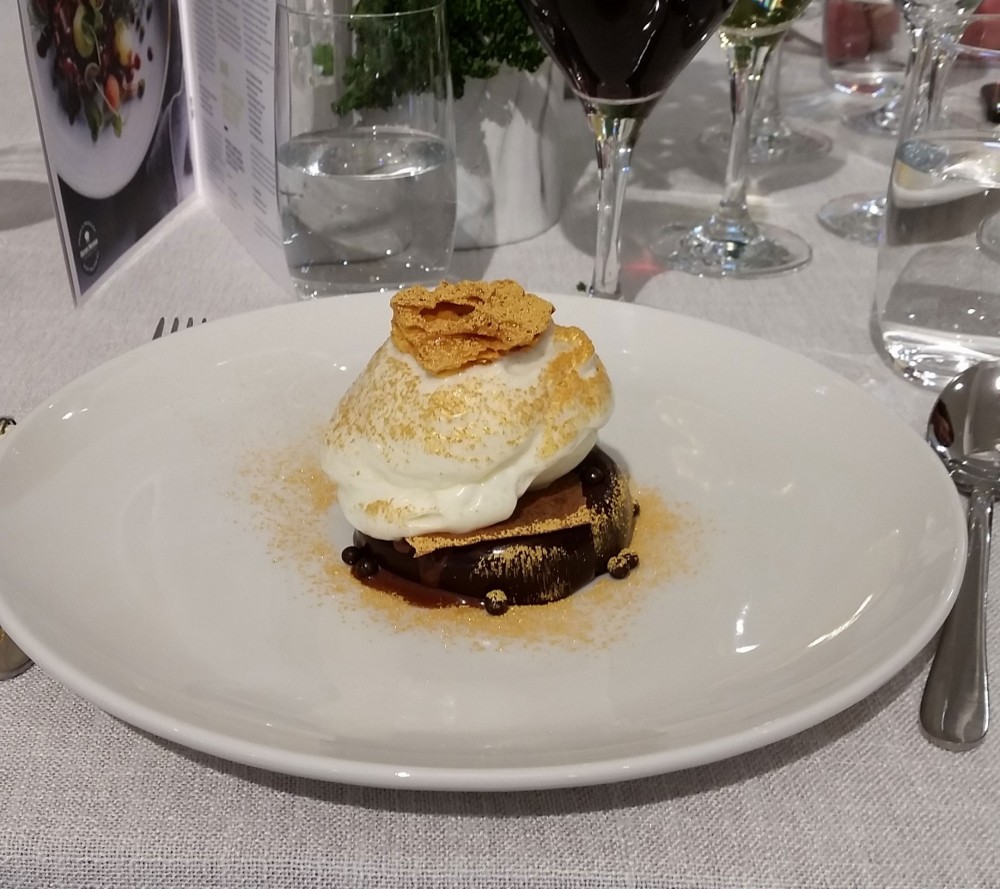 Tools of the Trade
Looking to try cooking some of these dishes at home yourself?
Sous Vide cooking is super easy when you have the AEG 600mm ProCombiPlus™ 24-Function Steam Oven. The oven features a dedicated Sous Vide cooking function and an advanced humidity sensor to help produce perfect flavours and textures, whether you're roasting meat, steaming vegies or baking soufflés.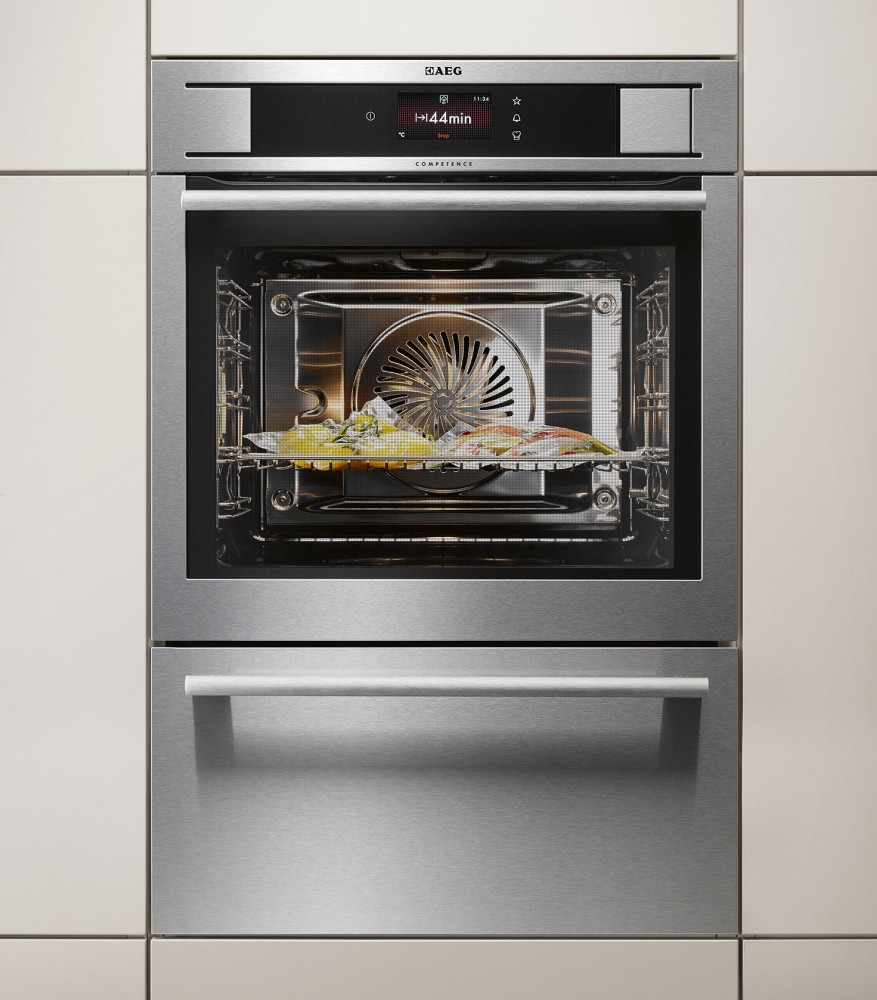 For professional-kitchen quality cooking appliances at home, you can't go past the Neil Perry Kitchen range, offering the best in gas cooktops, wok burners and induction cooktops.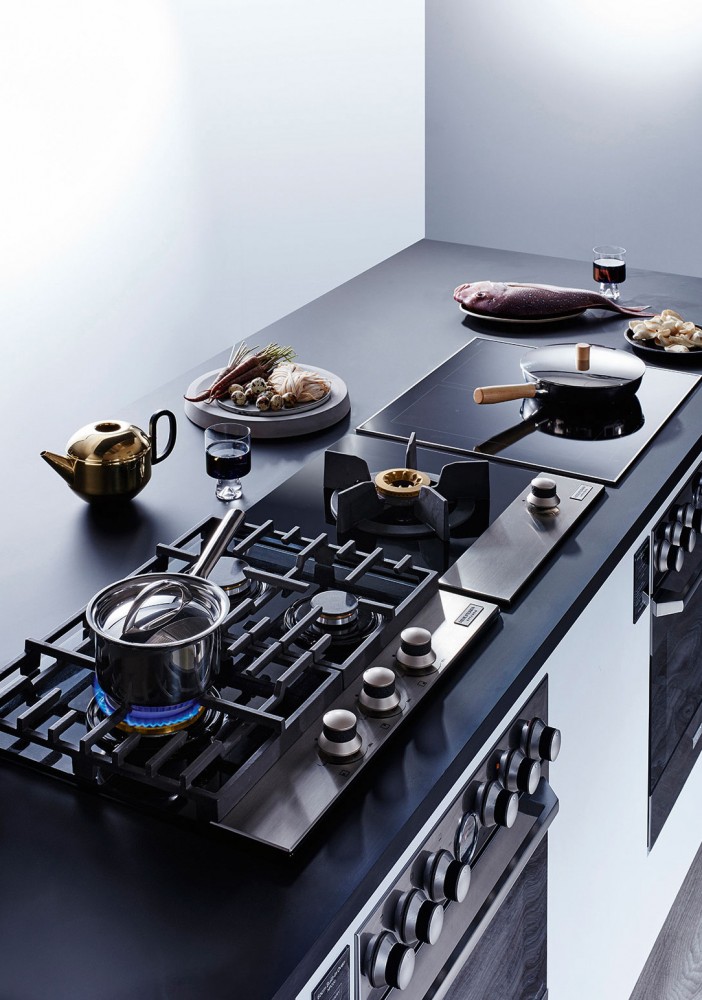 To browse our huge range of cooking appliances, shop online or head down to your local Harvey Norman store and have a chat with our friendly staff.