Country produce is ripe for the picking at farmers' markets around the country, just like Croquembouche Patisserie at Orange Grove Farmers' Market. Have a field day with the freshest ingredients and the latest kitchen appliances from Harvey Norman.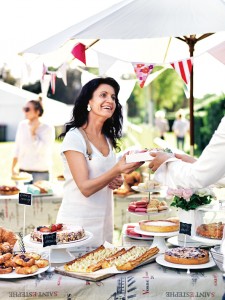 French Flair – Croquembouche Patisserie @ Orange Grove Farmers' Market
Serving up saccharine and savoury treats with a dash of panache, life is sweet when you swing by Laurence and Frederic Caillon's Croquembouche Pâtisserie stand at Orange Grove market in Lilyfield, Sydney. Here, in the grounds of the public school, you'll find a glistening array of tarts, pastries and macarons from the Caillons' Botany, Randwick and Bondi outlets. Frederic earned his stripes at Michelin-starred restaurants in France, but these days it's the lively community vibe at Orange Grove that helps keep the Caillons connected with their loyal customers.
Danielle Oppermann, Editor of ABC delicious. Magazine
"More and more Australians are discovering that a visit to their local farmers'  market is not only a fun activity for the family, but a way to support Australian-grown, connect with passionate producers and discover top-quality produce you won't find at the mall. The number of farmers' markets in Australia has doubled over the past eight years, and 25% of food shoppers now say they like to visit a market weekly for their fresh produce. As sponsors of the Outstanding Farmers' Market category in the ABC delicious. Produce Awards, we'd like to thank Harvey Norman for helping us to unearth the best around the country".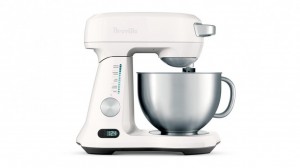 Sweet Satisfaction
Making dessert shouldn't be a bitter experience. Simply let the latest appliances do the hard yards for you and mix, beat and blend sponges, dough and pastries to perfection. From small blenders to mega mixers — like the Breville Scraper Mixer Pro range — there's a gadget to suit every space. Grow your kitchen with Harvey Norman.