Country produce is ripe for the picking at farmers' markets around the country, just like Eureka Coffee at Collingwood Children's Farm Farmers' Market. Have a field day with the freshest ingredients and the latest kitchen appliances from Harvey Norman.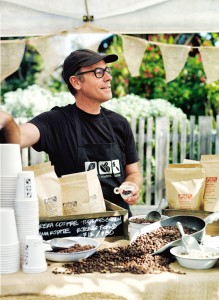 Eureka Coffee, Collingwood Children's Farm Farmers' Market
If you want to understand the journey of farm-grown produce from the paddock to your palate, pause for a brew at Mark Ryan's Eureka Coffee stand, a big drawcard at the award-winning Collingwood Children's Farm farmers' market. Held on the second Saturday of every month in inner-city Melbourne, the VFMA-accredited market draws more than 50 artisanal producers from all over Victoria. These include the North Fitzroy-based Eureka, which specialises in direct trade, organic and Australian-grown specialty coffees. Coffee aficionado and roaster Ryan, along with partner Samantha Edmonds, is passionate about coffees from around the world, and they're always happy to share their knowledge – preferably over one of their expertly pulled espressos.
Danielle Oppermann, Editor of ABC delicious. Magazine
"More and more Australians are discovering that a visit to their local farmers'  market is not only a fun activity for the family, but a way to support Australian-grown, connect with passionate producers and discover top-quality produce you won't find at the mall. The number of farmers' markets in Australia has doubled over the past eight years, and 25% of food shoppers now say they like to visit a market weekly for their fresh produce. As sponsors of the Outstanding Farmers' Market category in the ABC delicious. Produce Awards, we'd like to thank Harvey Norman for helping us to unearth the best around the country".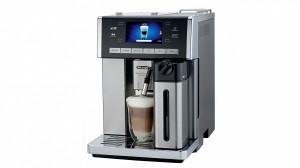 Home Brews – A Caffeine Hit
Cafe-quality coffee has come to the kitchen, thanks to the next generation of manual, automatic and capsule coffee machines. Being your own barista has never been easier – check out the DeLonghi PrimaDonna Exclusive coffee machine. Get expert coffee advice and tricks from a fully trained barista at your local Harvey Norman store. Grow your kitchen with Harvey Norman.