Brisk mornings, glorious sunsets, vibrant foliage and cosy evenings – autumn is definitely my favourite season of the year! And what better way to celebrate these divine autumn evenings than with a home-made meal that has slow-cooked to perfection practically all on its own?
I love slow-cooked dishes, particularly the complete convenience one-pot cooking offers. So when I was offered not one, but two Crock-Pot cookers to test out for Harvey Norman, I jumped at the opportunity!
Crock-Pot cookers promise to solve the mid-week meal dilemma, so I was eager to test them out and see if they delivered.
The recently unveiled Crock-Pot Lift & Serve Cooker features a huge 5.7L capacity and a hinged lid for added convenience. The Low, High and Keep Warm settings mean you can cook a wide variety of recipes, while the wrap-around element ensures even cooking.
The brand new Crock-Pot Sear & Slow Cooker offers a removable DuraCeramic™ coated pot that can be transferred to any stovetop surface for simple, one-pot cooking.  Being able to sear and sauté meats in the one pot means less washing up later, making this a true one-pot miracle worker.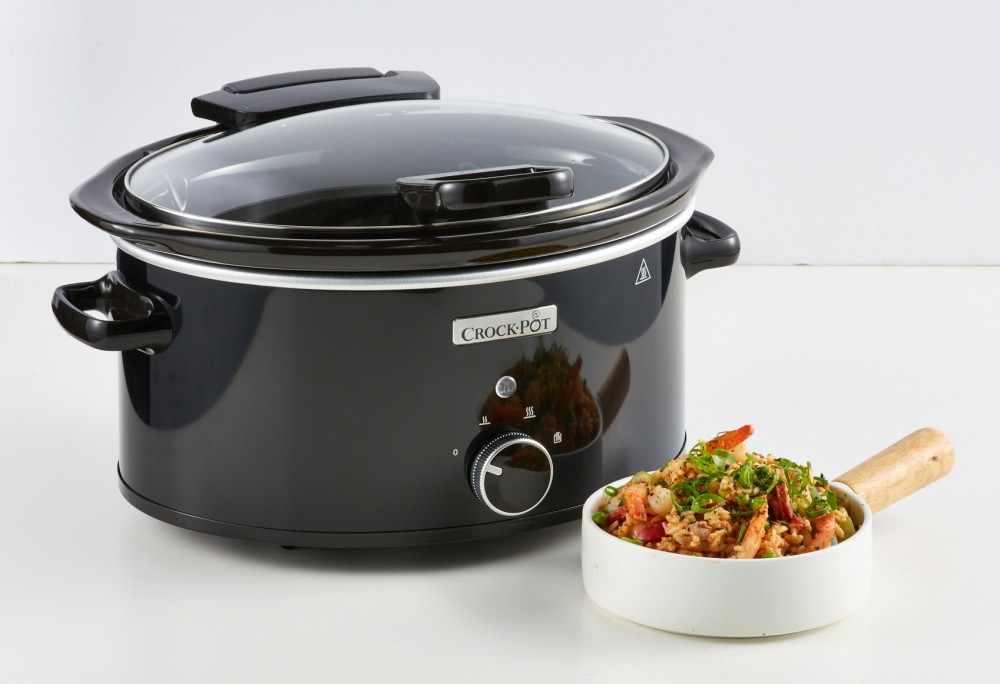 It also features an LCD 20-hour cooking timer, meaning you can confidently set your food to cook for however long you need. Best of all, when the countdown is finished, the cooker automatically switches over to the Keep Warm function, so food isn't left to go cold!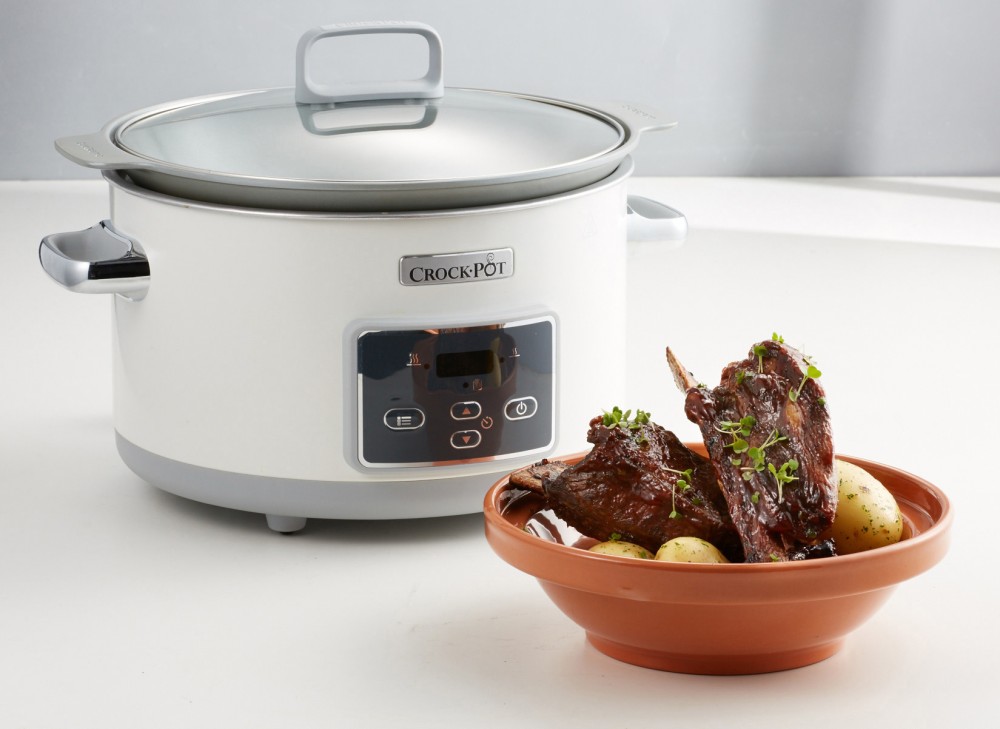 Instead of hogging these handy kitchen appliances all to myself, I decided to ask around the office for volunteers to help determine whether they catered for different people with varying levels of cooking skills and time on their hands.
As you can imagine, I had no shortage of willing product testers!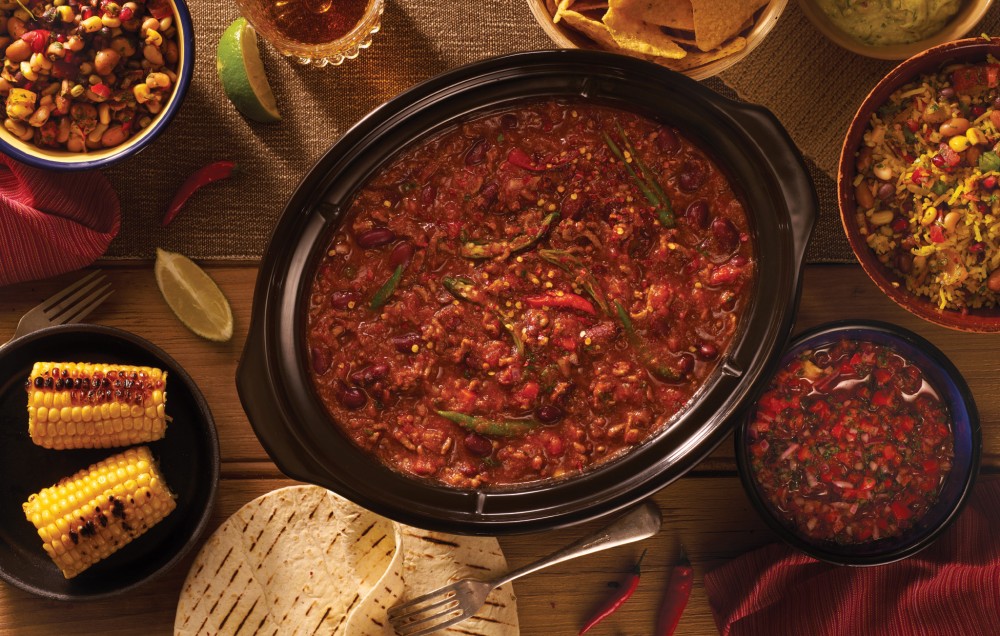 The Creative Gourmand Throws An Office Party!
First up was Lani – a seasoned home cook with an amazing track record. This home is constantly experimenting in the kitchen with evermore creative recipes. Not only this, but Lani also cooks up a special team lunch in the office once a month!
Instead of choosing one of the recipes from the included 4-week planner recipe booklet, Lani decided to go off menu and created her very own Slow Cooked Pork Bahn Min.
She cooked for a whopping 26 people in total and there was plenty of food for everyone, many of us (including myself!) going back for seconds.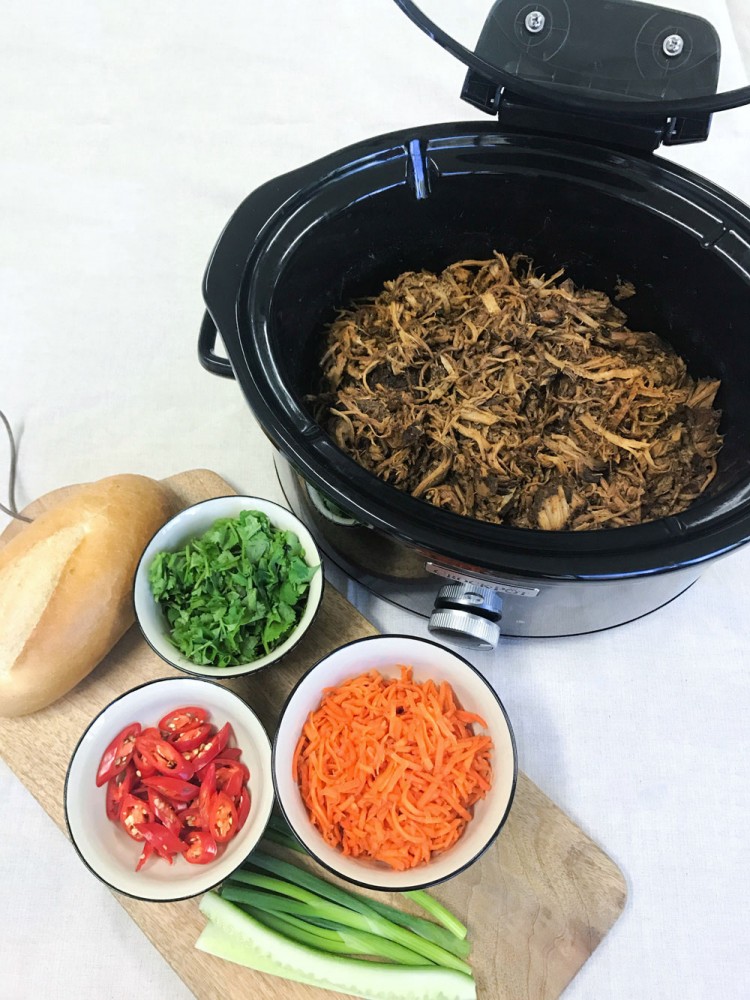 In order to have this amazing spread ready by lunch time, Lani simply left the slow cooker on overnight, then brought the cooker and food in to work to continue cooking. By lunch time, the meat was mouth-wateringly tender and ready to serve.
And was everyone satisfied? "I got 11 out of 10 from the General Manager and most people agreed it was the best team lunch I've cooked so far!"
 "As for the functionality, I liked that I could just set and forget while the Crock-Pot did its thing. The bowl was easy to clean, and the lift-up lid made serving a breeze.
I feel like this is exactly the kind of slow cooker that would benefit a lot of different cooks, no matter what skill level they're at. It's a one pot wonder!"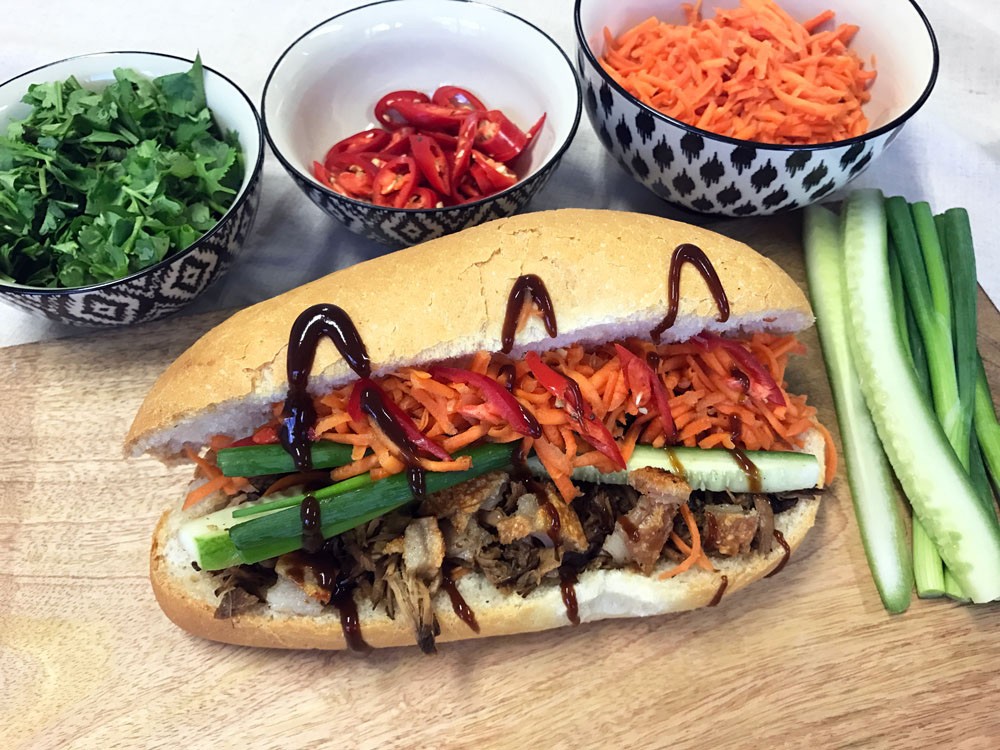 The Food Lover Cooks For His Family
Volunteer number two, Jamil, took home the Crock-Pot Sear & Slow Cooker.
As a foodie, Jamil is always on the lookout for new recipes. This time, he was looking for a solution for a tasty yet easy midweek meal.
"I love Malaysian and Thai flavours, so the Slow Cooked Beef Rendang in the Crock-Pot recipe book instantly caught my eye," Jamil explained.
By prepping the food in advance, he was able to throw all his ingredients into the cooker before he left for work in the morning; so by the time he and his family arrived home for dinner, the Sear & Slow Cooker had done its job!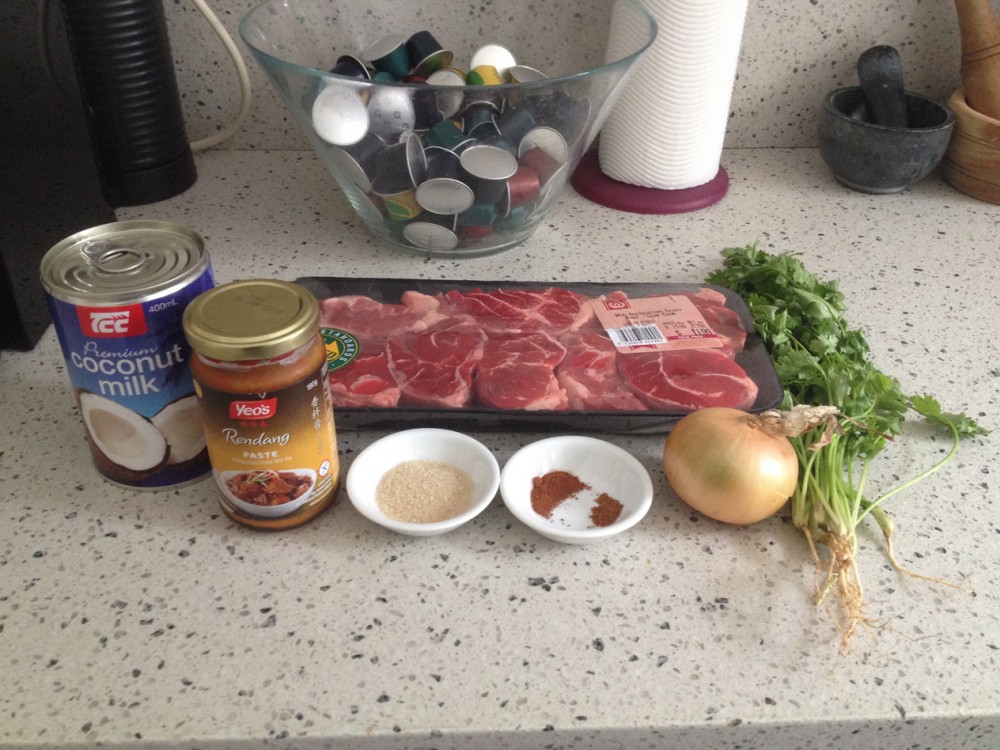 "Things couldn't have been simpler as far as weeknight dinners go," Jamil said. "The whole family was ecstatic with the food and there was plenty for everyone. They all commented on the tenderness of the meat."
Jamil was also impressed by the design of the cooker: "The rubber handle doesn't conduct heat, so you can pick it up without burning yourself. I also liked the lightweight design of the pot itself, which makes it a lot easier to wash than other heavier-designed pots."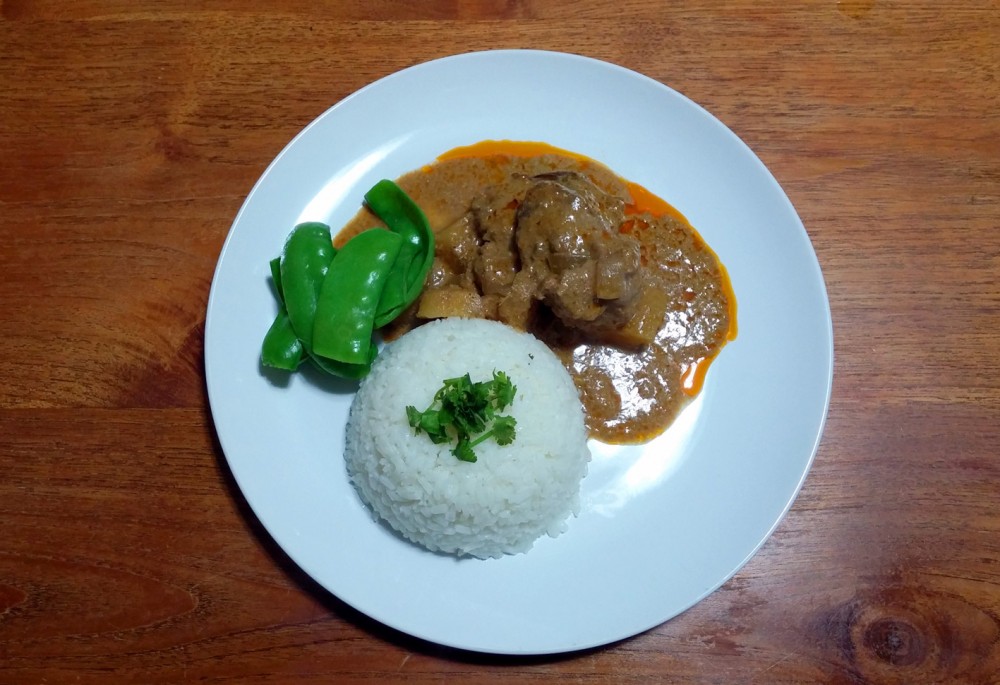 The Busy Mum Creates Kitchen Magic
Our third tester, Rima, is a busy professional and mum of two. As someone doesn't always get time to cook, Rima was looking forward to throwing together a "low effort, high reward" easy weekend dinner with the Crock-Pot Lift & Serve Cooker.
Rima decided to try Slow Cooked Lemon and Herb Chicken from the included Crock-Pot recipe booklet, and says she was surprised by the results.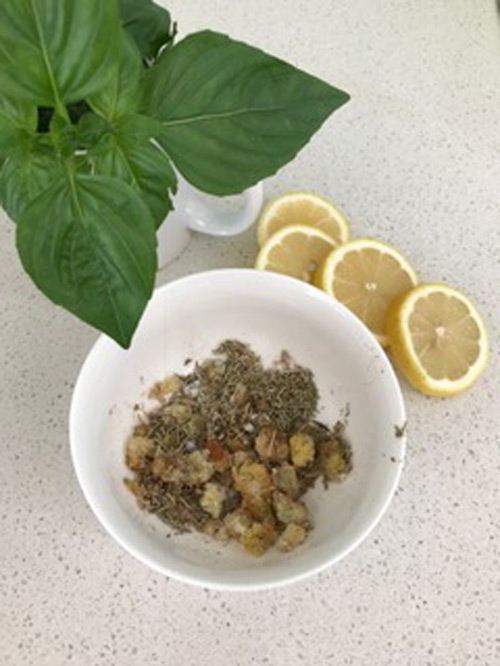 "I'm not the best cook, so I chose a safe and easy dish. Prep time took no effort at all, and I also loved that I could go about my day and come home at dinner time to a house that smelled like delicious, home-cooked food!"
"I cooked for six people, and the recipe portioned out perfectly. Plus, everyone loved the zesty lemon flavour!"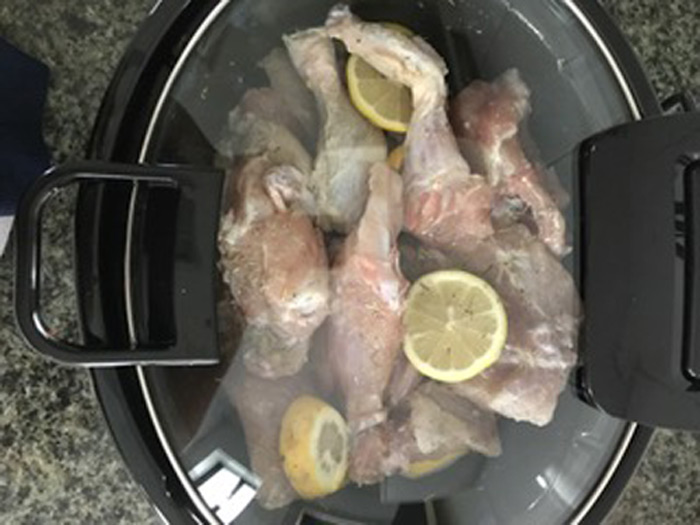 Sunday Dinner, Just For Two
Last but not least – my own cooking adventures!
I decided to whip up a Sunday night dinner for me and my partner, settling on Slow-Cooked Korean Beef Ribs from the Crock-Pot recipe booklet. I've never cooked ribs before, let alone in a slow cooker, so I was looking forward to testing the recipe out!
I prepared the meal in the late morning, searing the ribs in the pot over my electric stovetop before replacing the pot inside the slow cooker cavity. Being able to transfer the pot onto a stovetop (whether it's electric, gas or even induction) means there's less dishes to wash up later, a feature I found immensely attractive.
Then it was just a simple matter of adding the rest of the ingredients and setting the timer!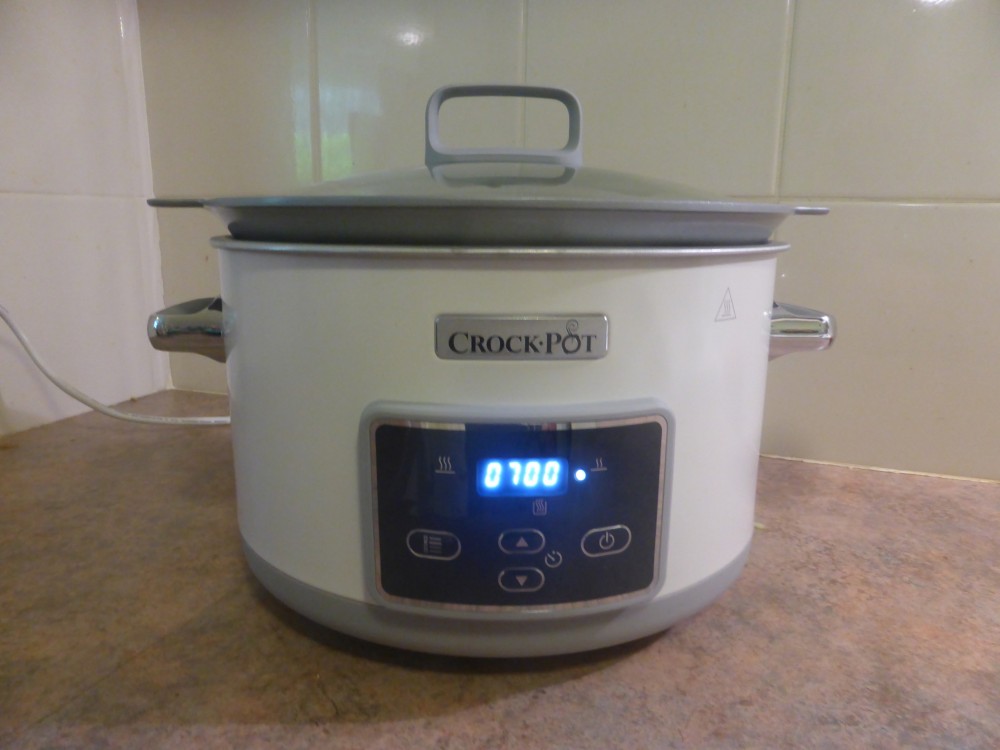 Once the meat was done, the cooker let out a loud alarm sound to let me know it had finished and that the food was ready to serve.
The finished product was absolutely delicious. There was enough food for just the two of us, proving that slow cookers are just as good at serving up small portions as well as large meals (though the ribs were so good I'd wish there'd been more leftover!).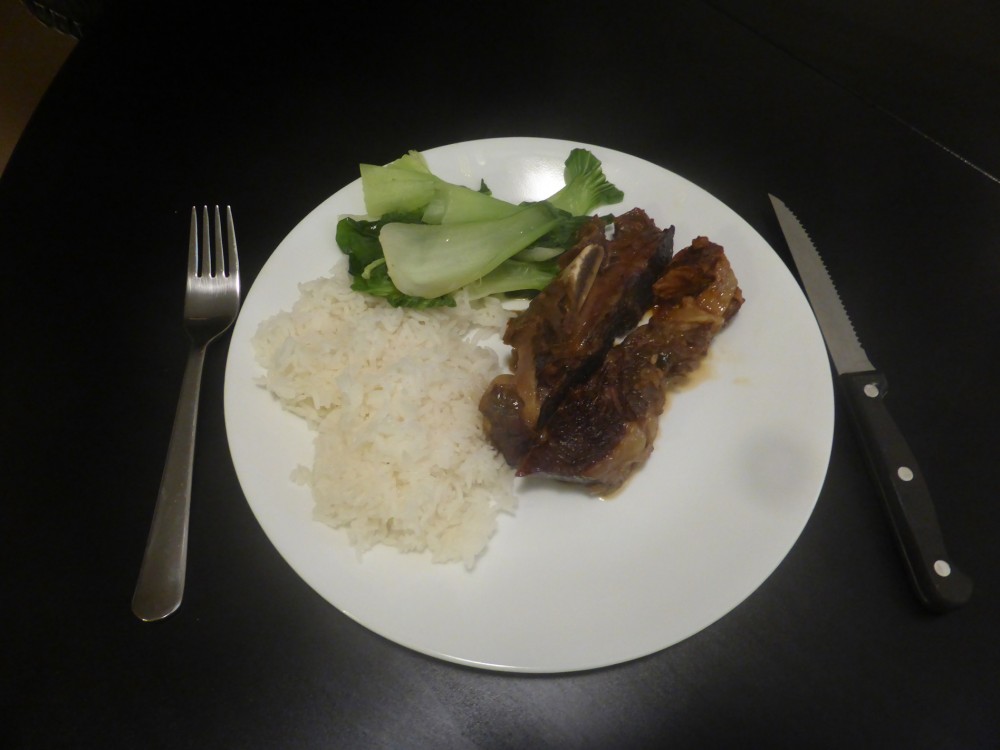 Do these clever Crock-Pot cookers have you drooling and feeling inspired to get creative in the kitchen? Shop online now or get into your local Harvey Norman store and chat to the team about all the amazing things these handy kitchen appliances can do!