I have measured my life in coffee cups.
Coffee makes the world go round. Well, it seems to make my world go round, at any rate.
Mid-week mornings start with creamy caffeine while I wait for my brain to crank into gear. Sundays begin with a good book and a glorious latté.
Social gatherings revolve around cappuccinos; housework gets done faster with a coffee in hand; television viewing is immeasurably more enjoyable with a fabulous flat white to sip.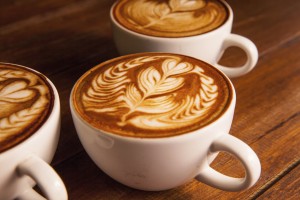 Trivia tidbit: some people believe the word 'coffee' derives from the Turkish word 'kahveh', which means 'wine of the bean'. The exact origin, however, is still debated among scholars.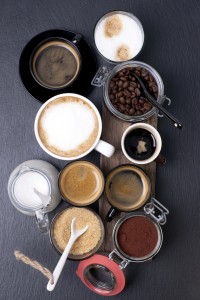 Only coffee-drinkers truly understand the uplifting, warming sensation of a marvellous mocha. It is happiness in a cup, my friend. Plain and simple.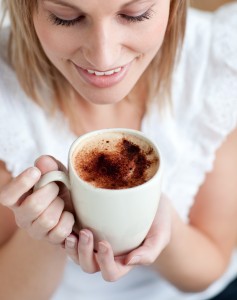 Froth it, smell it, sip it, love it. Cappuccino vs latté vs macchiato… What's the difference?
• Cappuccino – equal parts espresso, steamed milk and frothed milk
• Latté – espresso with mostly steamed milk, plus a tiny bit of froth on top
• Flat White – steamed milk and espresso
• Mocha – steamed milk, espresso and chocolate
• Macchiato – a shot (or two) of espresso with a dot of foamed milk on top
• Ristretto (or 'short black') – a concentrated shot of espresso (and nothing else!)
And don't forget the hot chocolate, the babyccino with rainbow sprinkles, the vanilla latté, the weak caramel cappuccino with plenty of froth on top, the extra-hot decaf flat white…
It's your beverage. Drink it your way.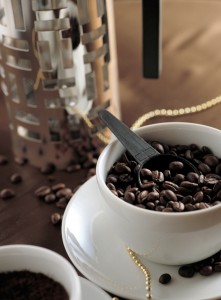 Modern coffee machines are packed with awesome features and integrated cleaning mechanisms to make life more delicious. Check out Delonghi's Nespresso Latissima Plus (below). The slim design means it doesn't take up much space on the kitchen counter, and the detachable milk carafe can be stored in the fridge between uses. After you've brewed your drink of choice, select the automatic cleaning cycle and the machine will take care of itself. Too easy.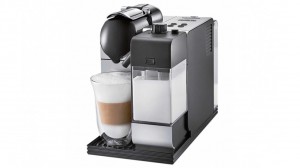 For the ultimate coffee aficionado, Breville's 'Oracle' (below) packs a powerful punch. A true café experience, it offers commercial features in a sleek domestic design. Tamp the beans and froth the milk 'til your heart's content, or – if you'd prefer – choose from automatic options and create creamy beverages at the touch of a button. This machine truly inspires your inner barista.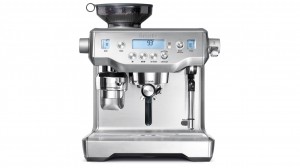 Want to check out each coffee machine it all its shiny glory? Venture into your local Harvey Norman store and take a stroll through their extensive range of brands such as Jura, Lavazza, Saeco, Sunbeam, and more.