Sous Vide.
You've heard of that, right? Rrright? Well, you're smarter than me!
I pride myself on the slick bilingual skills I picked up during that one term of Year 8 French – 'bonjour', 's'il vous plaît', 'cask of vino' – but 'Sous Vide'? That was an Eiffel Tower too far for me.
So how did I go from complete ignorance to cooking a delicious Sous Vide-style meal within the space of an hour? I've got to give a big merci beaucoup to my friends at Harvey Norman for giving me two sensational sous vide products from Pro Appliances; the VacPro Commercial Vacuum Sealer and the Sous Vide Pro Immersion Circulator Stick.
What is Sous Vide?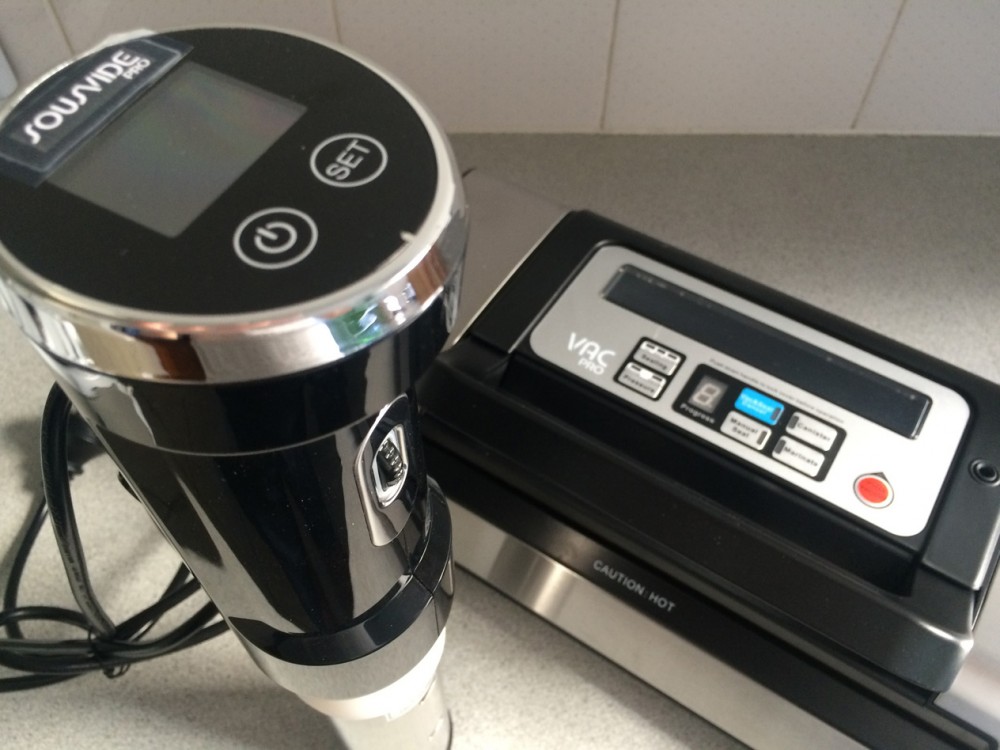 After opening up my Sous Vide products, I quickly turned to the friendly and expert staff at Harvey Norman. It turns out Sous Vide literally translates to 'under vacuum', and is the culinary art of vacuum sealing food in a pouch which is then slowly cooked in a water bath at low temperatures.
It's extremely popular with chefs, and is used extensively in restaurants due to the consistently high-quality meals it can create – whether that's a tender, juicy steak or a sneaky pineapple-infused rum cocktail!
This all sounded amazing to me – and it was certainly making me very hungry – but how on earth was I going to be able to pull this off? Remarkably easy, it turns out. These gadgets from Pro Appliances were so simple to use!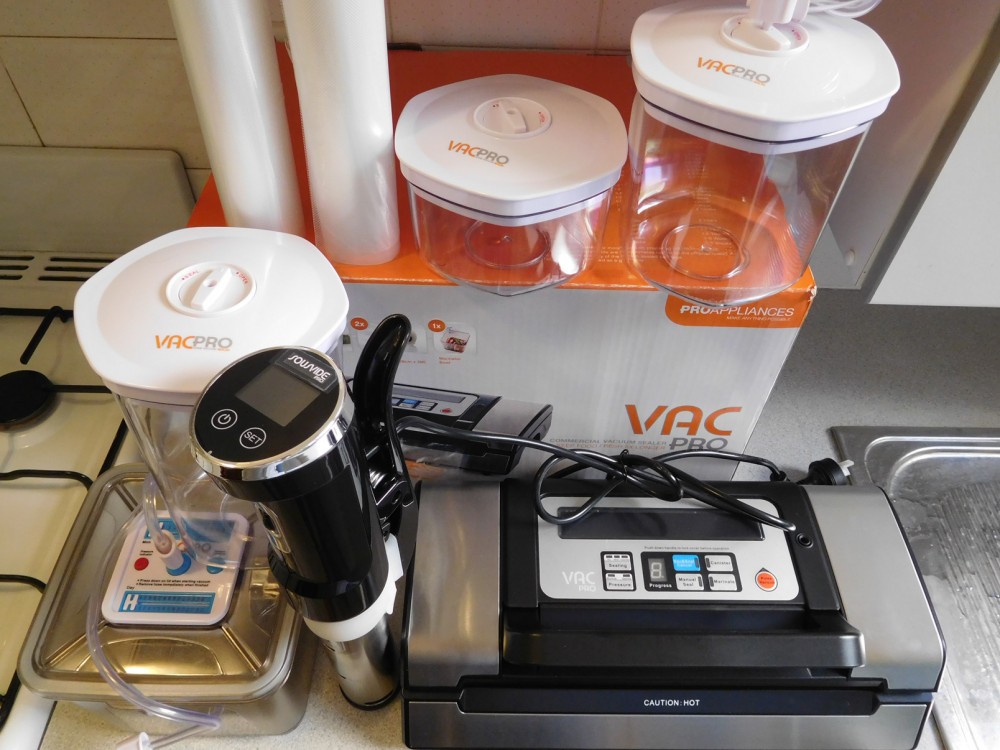 Before we get into photos from the food paradise I've been living in since receiving my Pro Appliances Sous Vide equipment, let's take a look at a few features of these brilliant devices.
Pro Appliances Sous Vide Pro Immersion Circulator Stick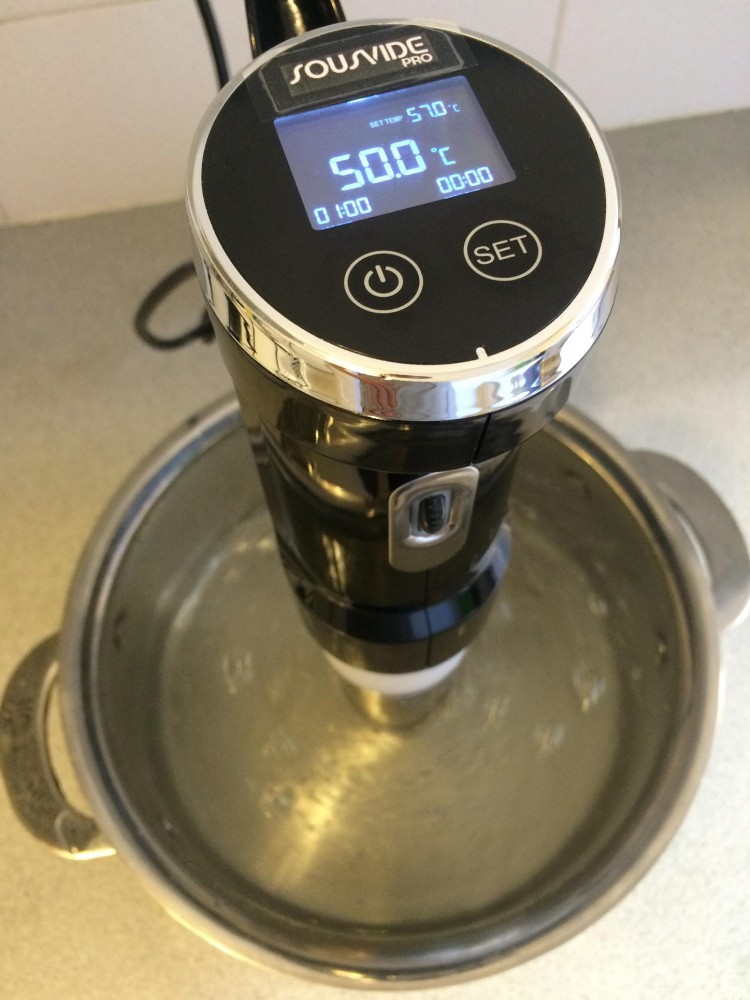 As you'll soon discover, this brilliant, lightweight Sous Vide stick truly is so easy to use. All you need to do is set the temperature and cooking time and place it in a pot that is filled with water (the stick features a quick-to-use durable clamp that effortlessly secures to the water-filled pot).
The LED screen shows you temperature and cooking time settings, which you can adjust to your exact specifications by simply moving the scroll wheel on the side of the stick. Sous Vide cooking times can be set from 0 – 99 hours, while the temperature can be precision adjusted by 0.1°C anywhere within the range of 0 – 90°C (remember, sous vide is all about low temperatures!)
The Immersion Circulator Stick uses a fast heating and water circulation pump to quickly heat up the water bath to your specified temperature, at which time it will beep to let you know that the moment has arrived for you to submerge your vacuum-sealed food. After the cooking time is up, it will beep again to let you know your food is cooked and deliciousness awaits!
VacPro Commercial Vacuum Sealer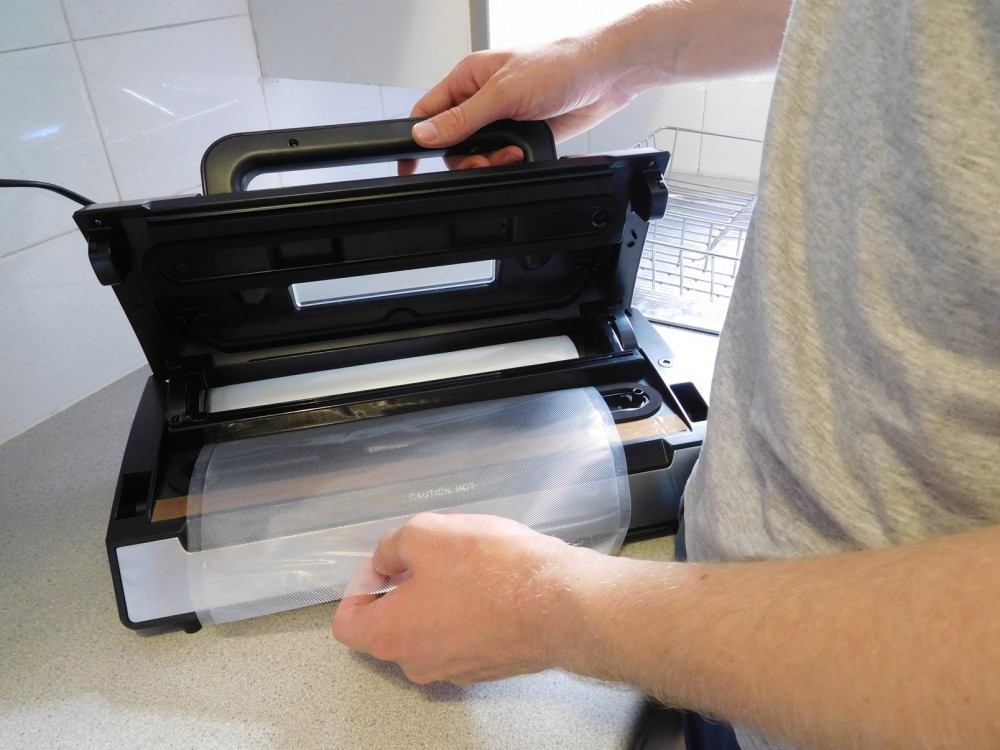 Of course, before you can use the Sous Vide stick, you'll first need to vacuum seal your food. That's where the VacPro comes in! And if you need to seal a lot of food, the good news is that this commercial grade home vacuum sealer features a dual pump for continuous, heavy duty use.
Use these five easy steps to create your vacuum sealed pouches:
Cut a length of the vacuum roll (two rolls are included) with the VacPro's easy-to-use built-in roll cutter.
Seal one end of the roll with the press of a button.
Place your food in the pouch, along with any marinades, sauces or other flavouring.
Use the designated button to select the desired moistness of your food (Dry, Moist or Extended) and the desired vacuum pressure (Normal or Gentle).
Press the Vac & Seal button. The VacPro will then draw air out of the pouch, while the end is sealed off. The LED indicator will count down, letting you know when the job is done.
With your food now in a completely air-tight package, it can either be stored in the fridge or freezer (with the vacuum seal preserving and prolonging its freshness) – or it can partake in some Sous Vide vacuum sealed cooking!
Marinate Bowl and Three Canisters
As I mentioned above, the VacPro also includes a Marinate Bowl and three Canisters (canisters pictured above). These are not just any ordinary containers however – their lids have all been specially fitted with a Vacuum Port, allowing the VacPro to vacuum seal the canisters by way of an included Vacuum Seal Hose.
Vacuum sealing food in any of the three canisters will help it stay fresher for a significantly longer period of time. As you can see from the picture, I've packed one canister with oats and one with nuts, but what to put in the third?
After placing food and a marinade in the Marinate Bowl, the VacPro applies a vacuum and air-release cycle to it. This cycle dramatically cuts down marinating times, ensuring your food is infused with maximum flavour after just a few minutes.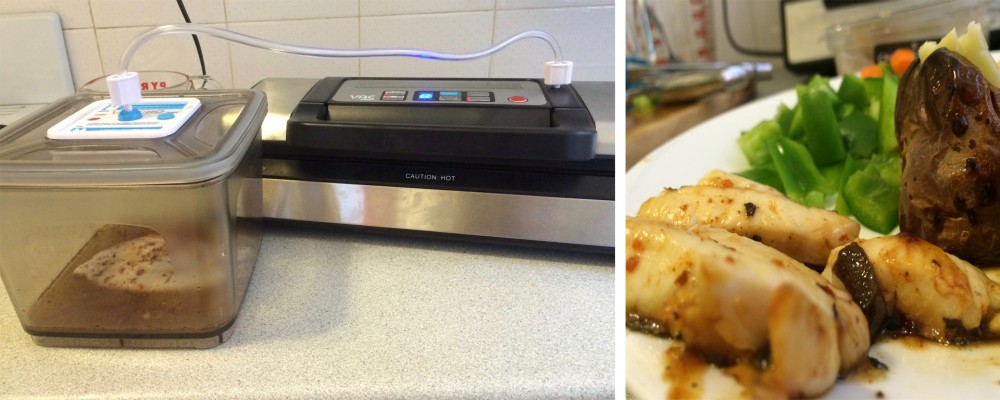 Mouthwatering Sous Vide
So, how did my Sous Vide experience go? Well, for my first foray, I pulled a couple pieces of freshly purchased salmon out of my fridge. I was meant to be saving them for the upcoming BBQ my parent's were having to celebrate their wedding anniversary, but using them to Sous Vide now seemed like a much better idea!
Plugging in the VacPro, I followed the aforementioned steps to quickly and efficiently vacuum seal the fish. My benchtop vacuum sealer did a very impressive job – nothing apart from the salmon was getting in that pouch!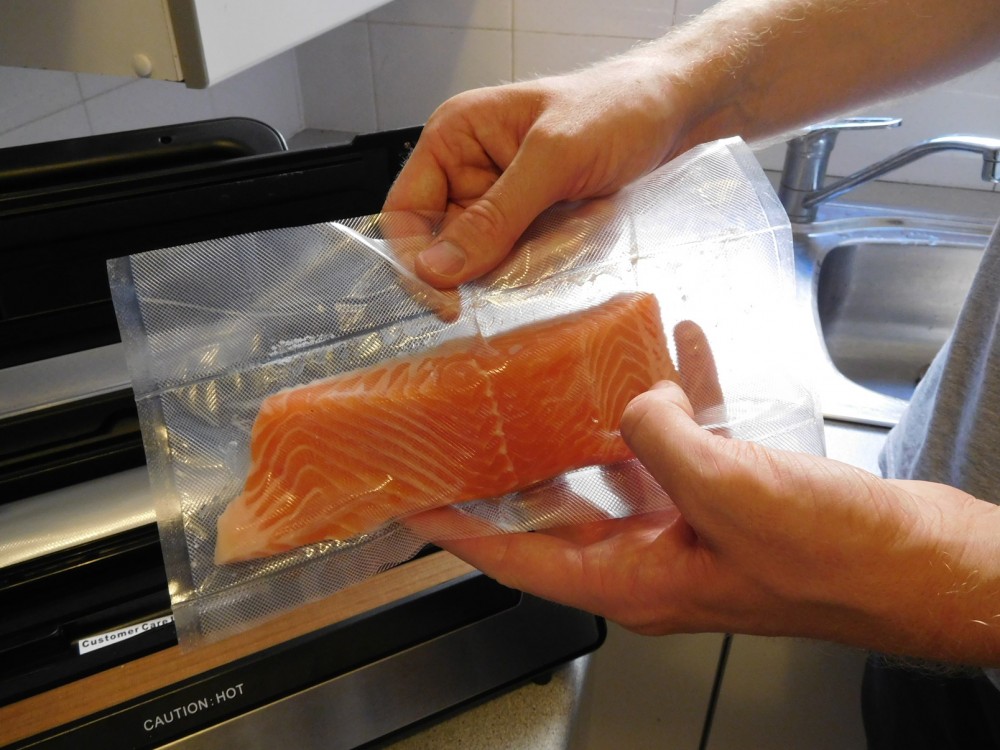 With the VacPro being so effective, I was able to quickly turn my attention to the next step – the Sous Vide Pro Immersion Circulator Stick.
I pulled out a pot, filled it up with water and placed the stick inside. The recipe called for slow cooking the salmon for 45 minutes at 57°C for a medium finish. If I wanted medium-rare, I could have set the temperature to 52°C. After the stick beeped to let me know the water was ready, I submerged the vacuum packed salmon. That's really all I had to do!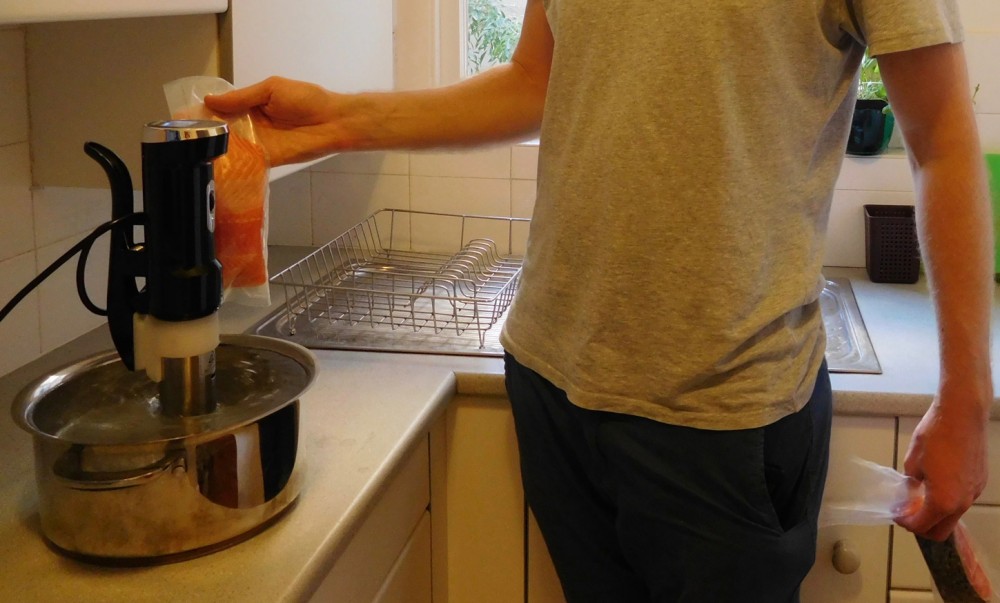 As my lunch cooked, I was free to go do my own thing. Obviously I should have spent my time studying a French dictionary, but instead I chose to spend it playing Frisbee and Connect 4. Please don't judge me!
45 minutes later, the stick beeped again and the fish was ready! I quickly chucked it in the fry pan for 30 seconds just to crisp up the skin and then plated it with a fresh garden salad.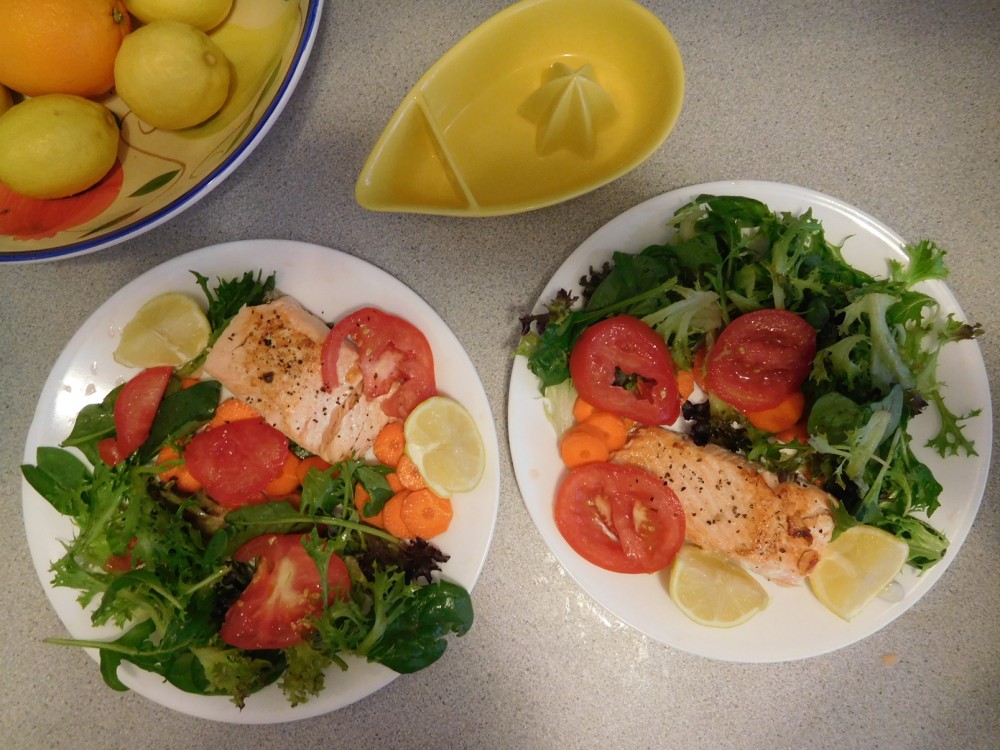 I took my first bite and… it was brilliant! It just melted in my mouth – its texture consistent all the way through.
For someone who literally hadn't heard of Sous Vide an hour earlier, I couldn't believe I'd created that. Ah, who am I kidding? Everything awesome about it was all down to the Pro Appliances Sous Vide equipment!
So, what to do after that epic experience? Start thinking about that evening's desert! Sous Vide poached pears.
Time for Desert
To create my next masterpiece, I sliced and peeled a couple of pears and used the VacPro to seal them up with a homemade honey and cinnamon infusion.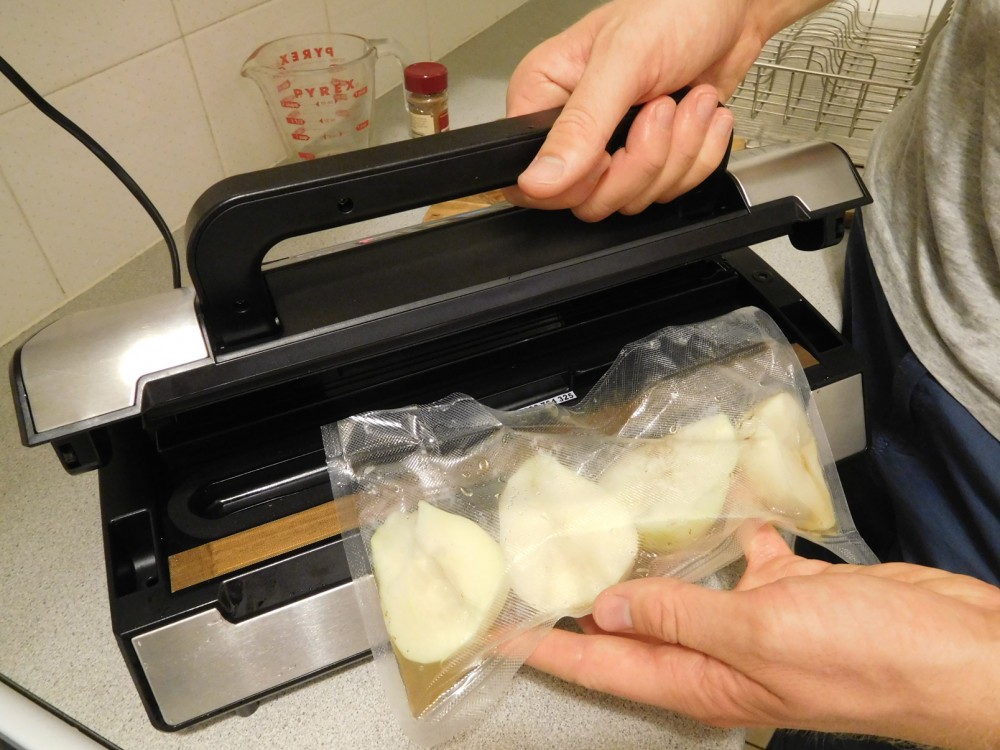 To begin the water bath cooking process, I used the Pro Immersion Circulation Stick to set the heat to 80°C and then submerged the pears and poached them for 30 minutes.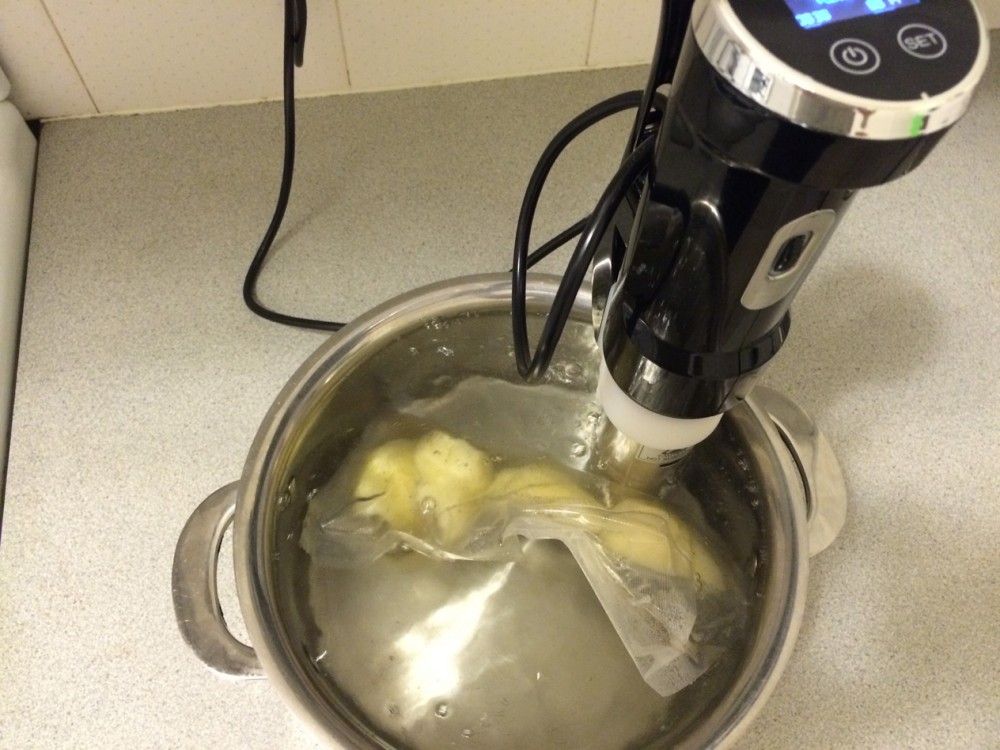 The result? Sweet and succulent – possibly even better than the salmon! Merci beaucoup, Pro Appliances.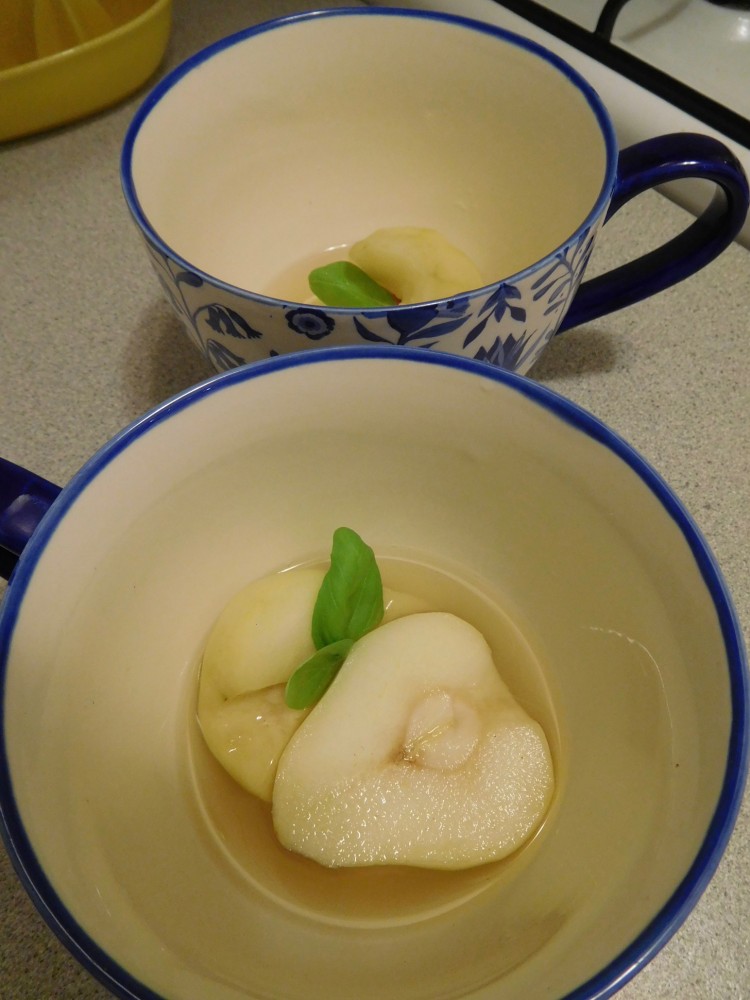 Start making delicious Sous Vide meals for yourself – it's so easy with these Pro Appliances Sous Vide gadgets!
Shop online or head into your local Harvey Norman store where these amazing products are available as a bonus with selected items from the upcoming Harvey Norman cooking catalogue. Oh, and if you have any questions, then just do as I did and have a chat with Harvey Norman's friendly and expert staff.
Here are a couple of recipes for you to test out, using you new VacPro Commercial Vacuum Sealer and Sous Vide Pro Immersion Circulator Stick:
• Sous Vide Beetroot and Goat's Cheese Salad
• Lebanese Chicken with Toum and Spicy Pepper