The humble Aussie barbie has come a long way since the early 1900s. Starting out as a mere brick pit in the backyard, today it's so easy to have a state-of-the art cooking setup in your own al fresco area. Ideal for soaking in the Australian outdoor living experience, Outdoor Kitchens have transformed the way we eat and entertain.
Of course, the best way to have an Outdoor Kitchen that is perfect for both you and your backyard is to design your own – using Harvey Norman's easy customisable options!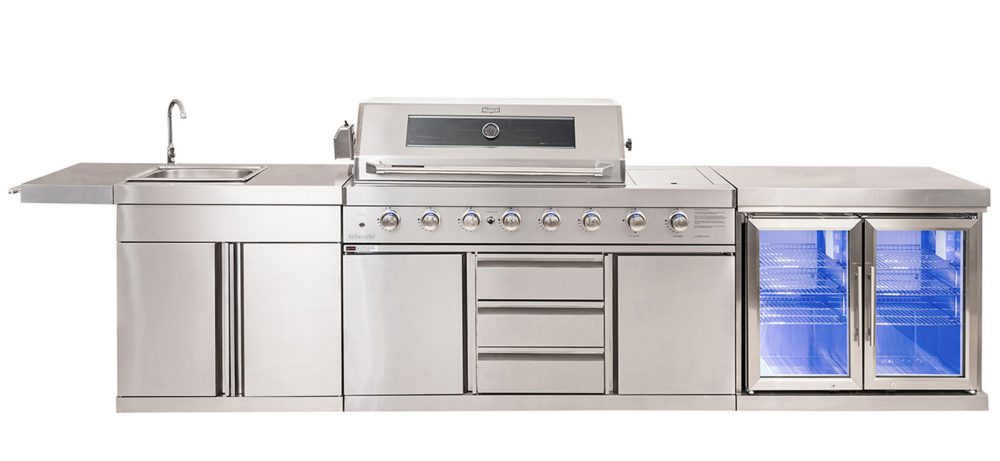 The Masport Ambassador is an Outdoor Kitchen that gives you the ultimate flexibility.
For the backyard chef who likes to get straight to the point, you can choose a pre-built 3-piece Outdoor Kitchen design, either with a stone top or stainless steel top. Both designs feature a BBQ, double door beverage cooler module, and a sink and bench module – all of which have been constructed with premium quality 304-grade stainless steel. The BBQ itself comes equipped with 6-burners that feature stainless steel grills, an easy-to-clean enamel cast iron cooking plate, rotisserie kit, convenient warming rack and spacious folding side tables.
However, for those who want to tailor their Outdoor Kitchen to their space, Massport gives you the option of picking and choosing individual modules to create an Ambassador Outdoor Kitchen that is truly your own. Play around with your design and mix and match the following:
Massport Ambassador Sink and Bench Module – available in Stainless Steel or Stone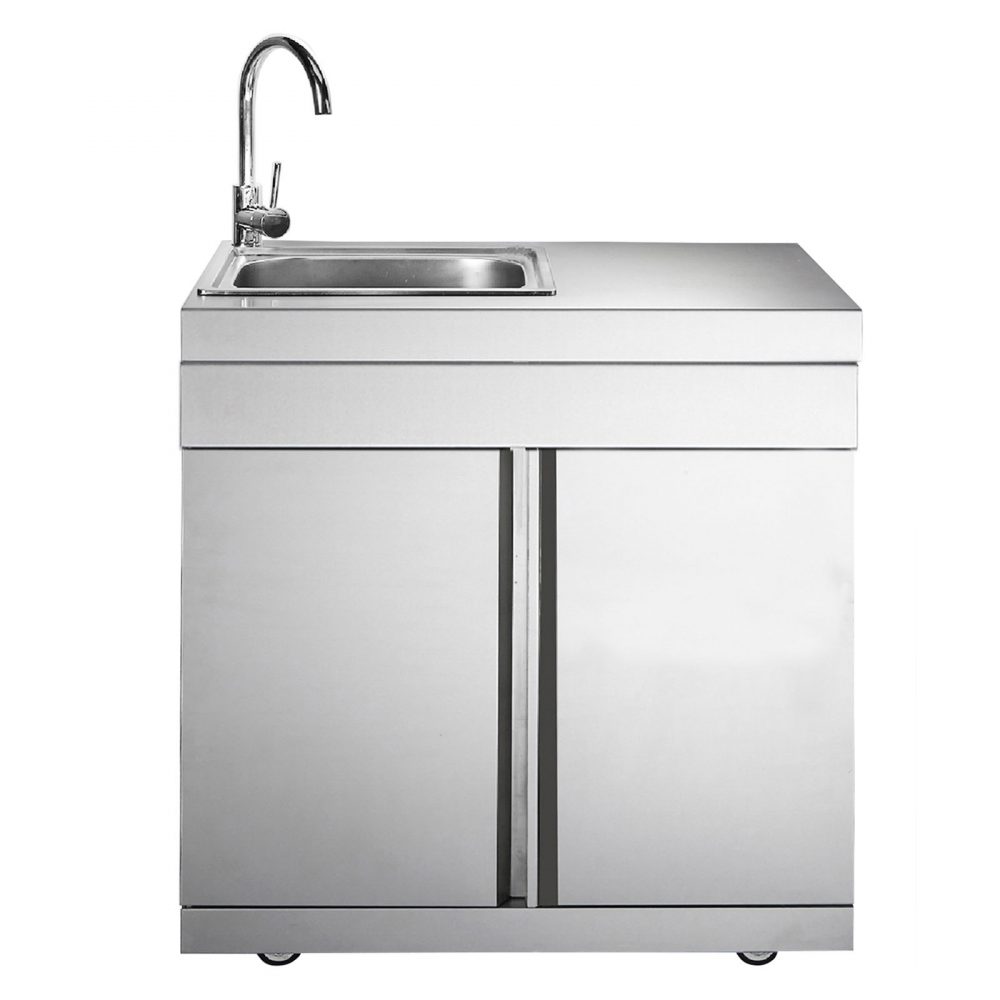 When the backyard barbie is in full swing, you don't want to leave the party by going inside to rinse dishes. The Sink and Bench Module helps make life in the Outdoor Kitchen a whole lot easier!
Massport Ambassador Corner Module – available in Stainless Steel or Stone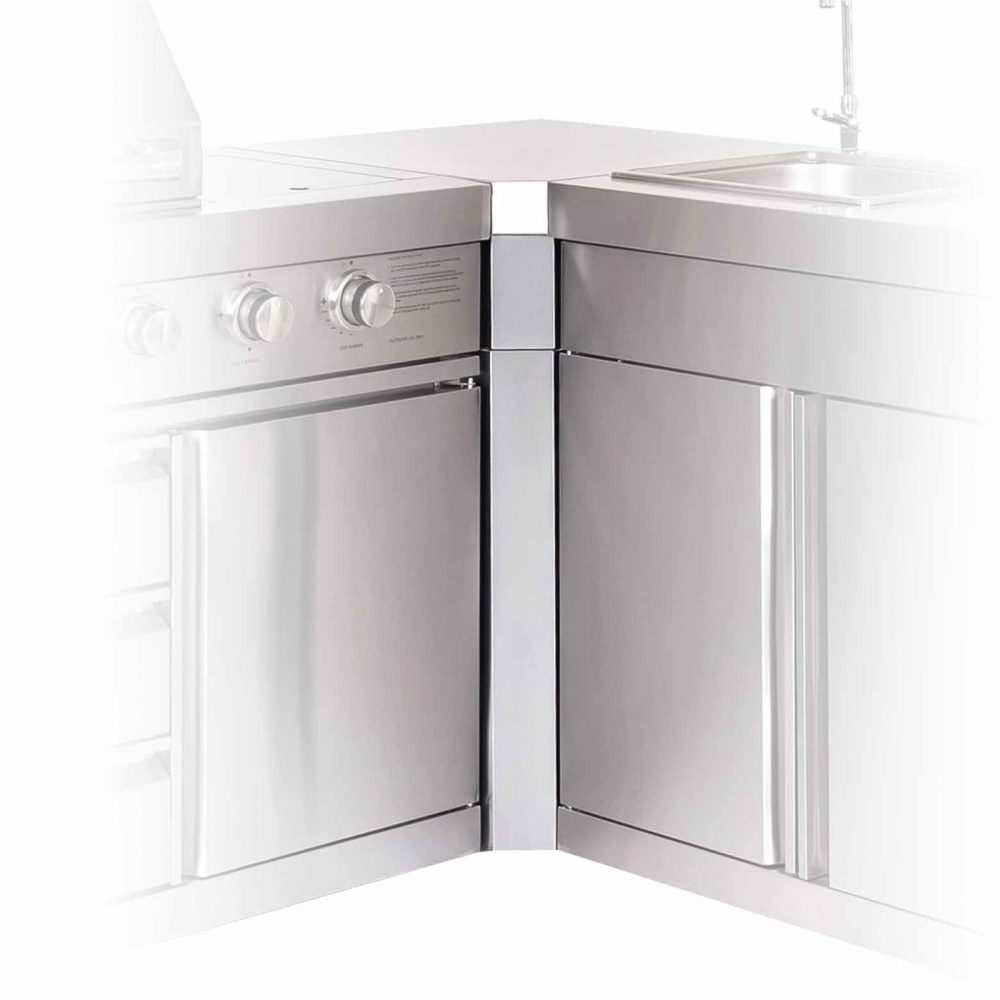 The Corner Module serves a multitude of purposes. Firstly, it adds extra bench space – which is great when you've got a lot of cooking to do! It also allows you to bring together two of the other Massport Ambassador Outdoor Kitchen modules together in a single space. Finally, it serves to create a wonderful, streamlined look.
Massport Ambassador Double Door Beverage Cooler Module – available in Stainless Steel or Stone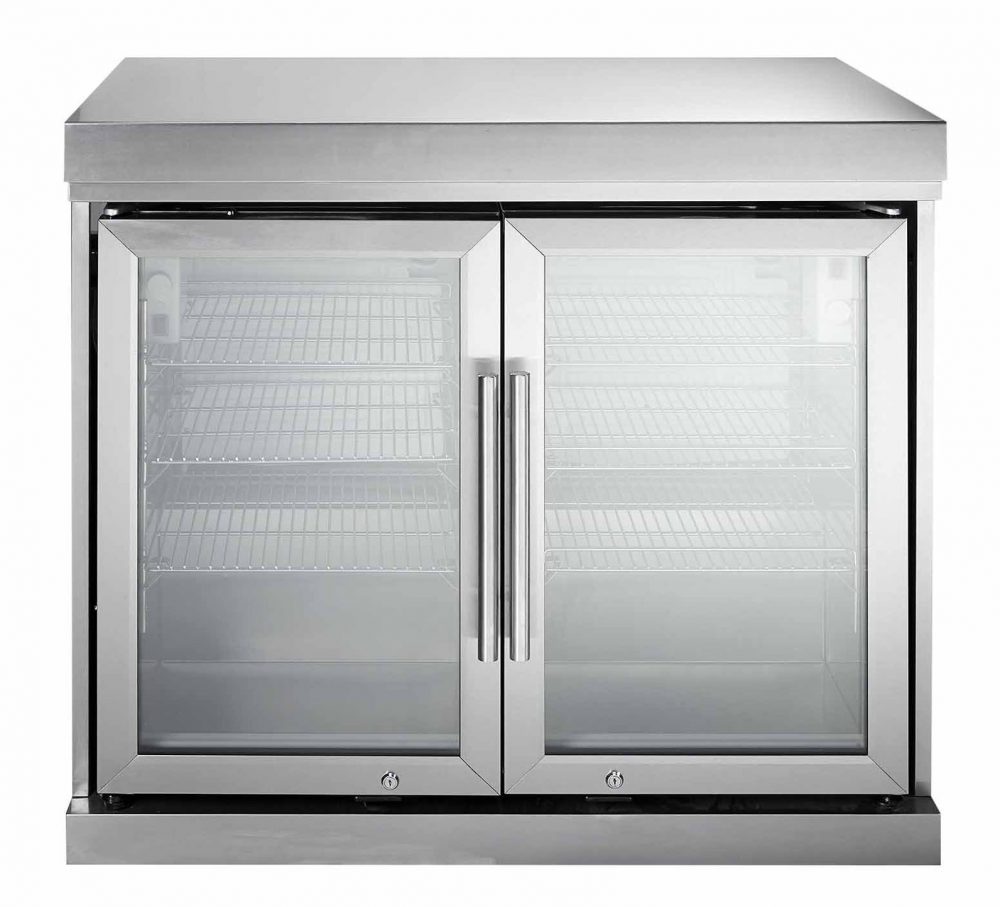 Don't worry about rushing to the servo for some ice before the guests come around – the Double Door Beverage Cooler keeps your drinks cool with ease. Features two individual beverage cooler units for improved cooling performance and blue interior lighting and levelling adjusters for simple item organisation.
Massport Ambassador Storage Module – available in Stainless Steel or Stone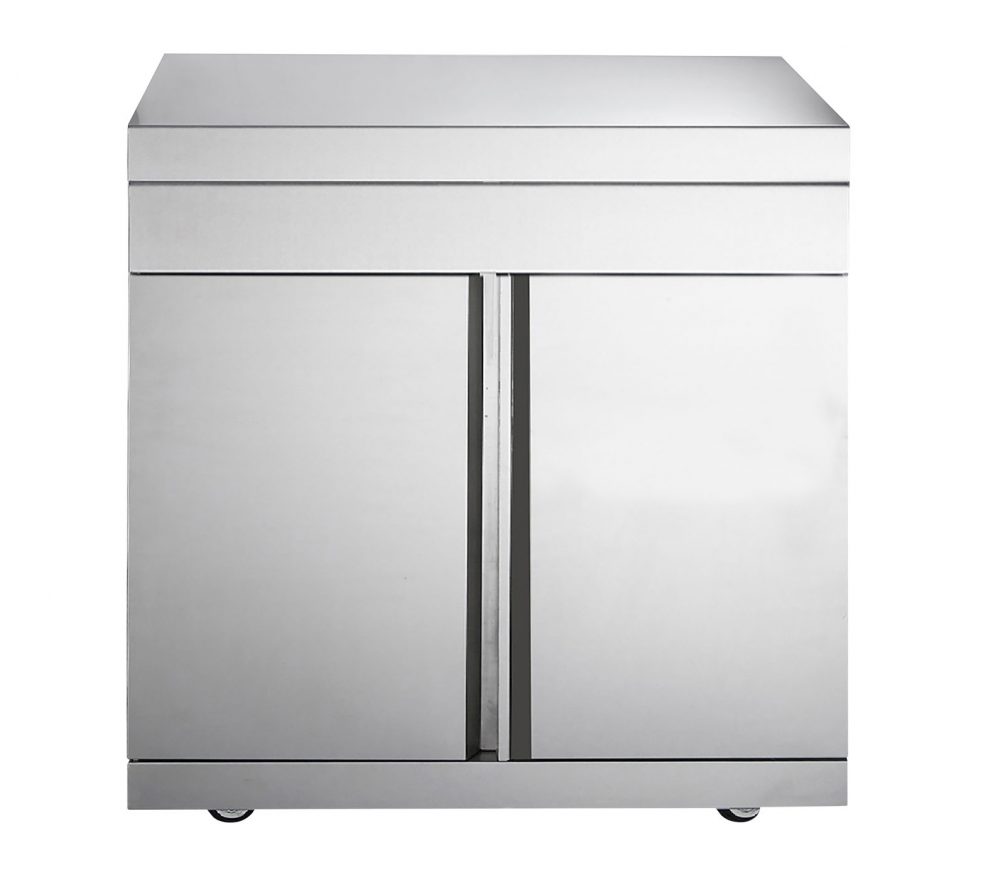 This handy underneath double-door storage is the perfect place to keep your BBQ tools and dinnerware – it really helps bring the kitchen outdoors!
Australian Lifestyle Outdoor Kitchens – You Create The Look!
Outdoor Kitchens are so much more than simply a spot to cook. They're about embracing Australia's gorgeous outdoor lifestyle – and they're perfect for creating a style statement in your backyard or out on the patio.
The great news is that with our selected Australian Lifestyle Outdoor Kitchen options, it's incredibly easy to bring your own personal sense of style home! You'll soon have your dream Outdoor Kitchen ready to go thanks to our easy 3 step process:
Step 1: Pick your Outdoor Kitchen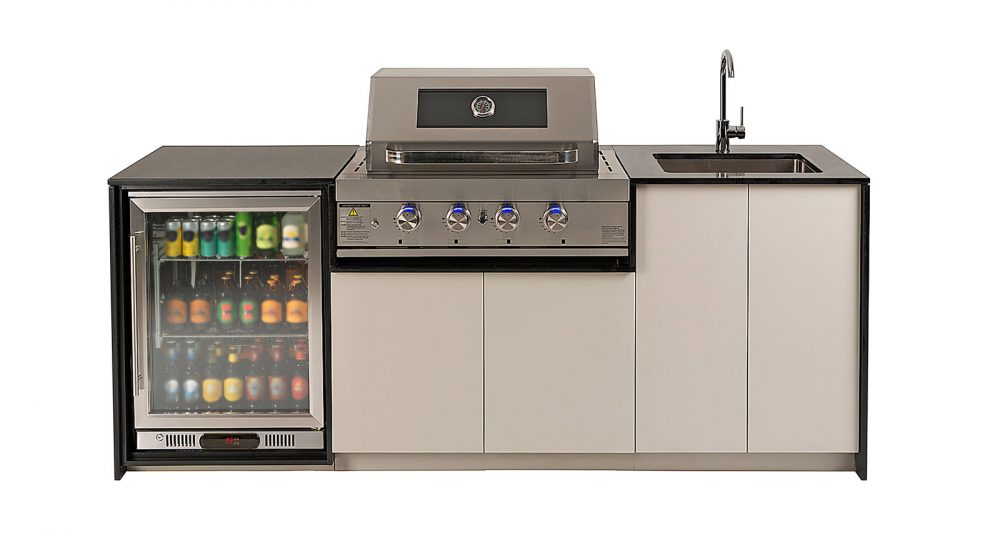 Much like the Masport Ambassador, the Riverina Bambino is natural gas convertible, has a sleek, streamlined design and is built to withstand the Aussie elements thanks to its tough 304-grade stainless steel construction.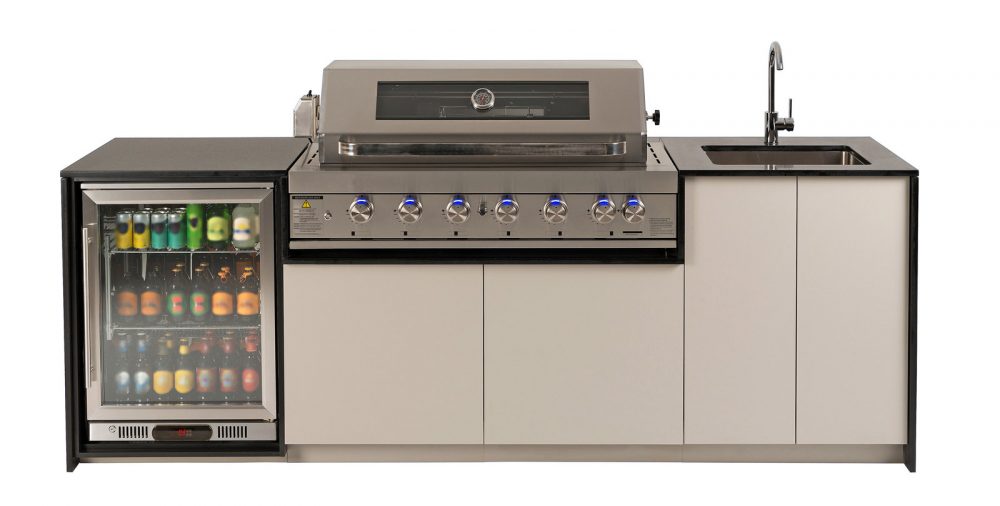 Featuring a 6-burner hooded BBQ and rotisserie for the masterchef of the family, its durability goes one step further thanks to its V-Lite internals, meaning it is water-resistant, mildew proof, lightweight, easily fabricated and resistant to acids and alkaline-based cleaning solutions.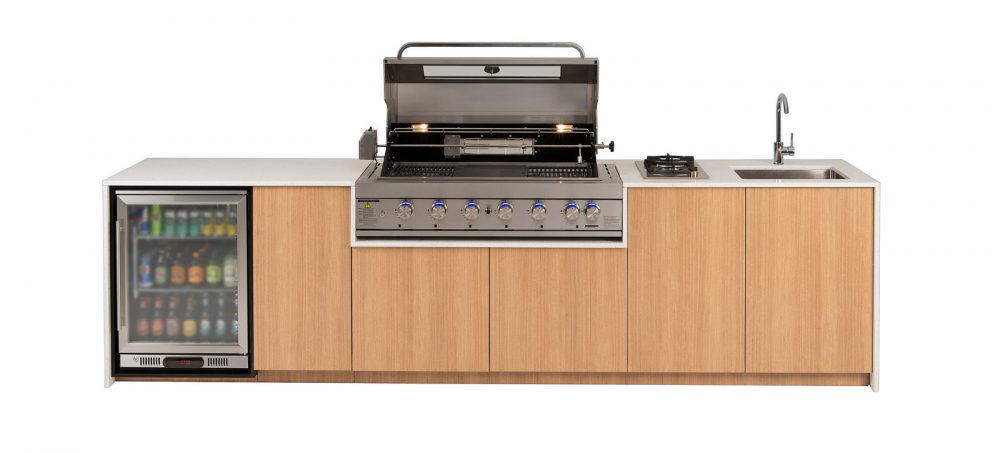 Easily one of the best Outdoor Kitchens on the market, it comes with a built-in 6-burner Outdoor BBQ, rotisserie, separate 18MJ wok burner ideal for cooking side dishes, single bowl sink and a handy 138L single door beverage cooler.

If you're a serious entertainer, you can't go wrong with the furnishings, appliances and customisable design of the Kakadu 2 Outdoor Kitchen. Keep an eye on your food while still attending to your guests with the BBQ hood's built-in viewing window. Find the hooded design a little too bulky? No problem! Switching to the flat lid BBQ design is as easy as requesting it.
Step 2: Pick your design
After you've chosen your Outdoor Kitchen, it's time to design it.
Firstly, select either a hooded or flat BBQ.
Next, choose whether you need natural gas or LPG.
Then choose your accessories, including wok burner, side burner, tepenyaki plate and deep fryer.
Finally, choose the look:

Step 3: Assembly & Delivery
With your dream Outdoor Kitchen designed, it's now ready to grace your place. Simply select from the following delivery/collection options.
► Collection. We'll let you know when your Outdoor Kitchen is available for you to pick up from your nearest warehouse.
► Delivery. Get your new Outdoor Kitchen delivered straight to your door with our delivery options.
► Platinum Delivery & Assembly. There's no need for you to do any of the work – we'll not only deliver your Outdoor Kitchen to your place, but we'll also completely assemble it. You'll be cooking up a storm before we've even driven away!
Design Your Own Outdoor Kitchen Today
With Harvey Norman, it really is so easy to design your dream Outdoor Kitchen. To discover more, shop online or head to your local store, where our friendly, expert staff will help you create your perfect outdoor cooking setup!