Authentic Italian pizza is truly one of life's great delights. It's really incredible how such a simple combination of ingredients and flavours can create something so special.  But how do you bring the authentic pizza experience home? Unless you've got the space for a real wood-fired brick oven in the backyard, your options are limited. Pizzas from the supermarket or waiting for a home delivered pizza don't really replicate the magic of the real thing. But The Smart Oven Pizzaiolo by Breville does!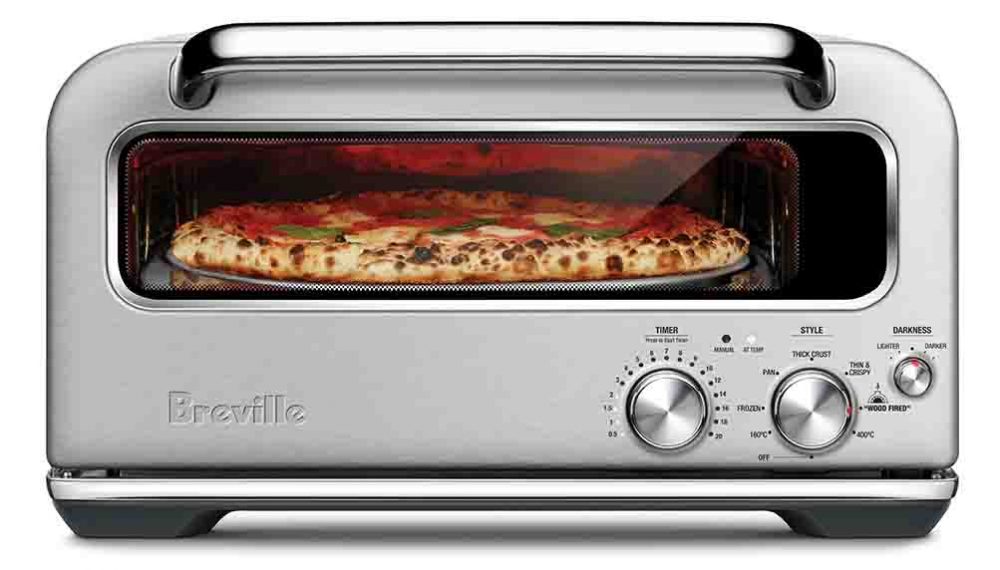 Available at Harvey Norman, the Pizzaiolo Smart Oven – Breville's revolutionary benchtop pizza oven – has finally cracked the secret to easy and authentic pizza at home that everyone can enjoy. Packed with clever tech and engineering, it promises to replicate a traditional Italian wood-fired pizza oven, right in your own kitchen.
Read on to find out how this benchtop pizza oven brings fresh pizza home!
What sets this Breville pizza oven apart?
As someone who loves an authentic pizza, but perhaps not the cost of delivery from the local Italian pizzeria, I was very intrigued to hear about the new Smart Oven Pizzaiolo by Breville. It boasts a lot of clever tech and innovations that promise to cook authentic Neapolitan-style pizza in just minutes at home. That's only minutes until you've got fresh pizza for everyone to enjoy. How good is that?! No delivery markup or time spent waiting for it to arrive, plus you know exactly what's gone into it. You can have it exactly how you like it. And what better way to spend an evening with the kids while everyone is at home than getting them to help make their own dinner.
As a tech-head, I immediately wanted to know why the Breville Pizzaiolo is able to do what a normal oven can't.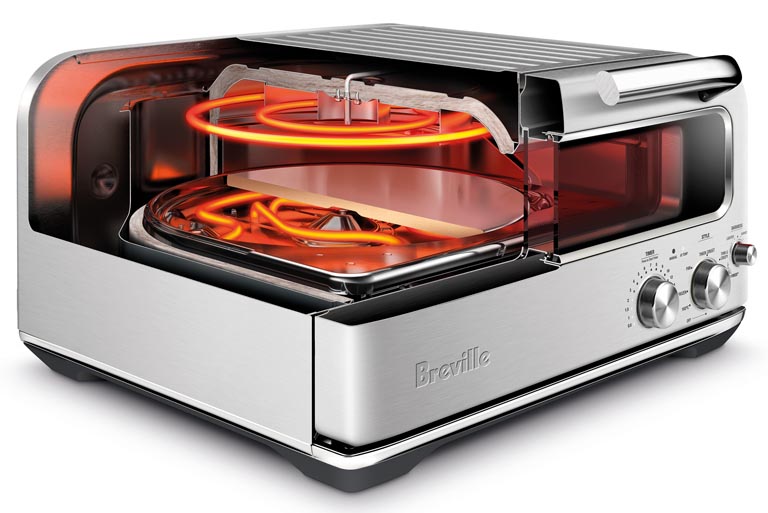 The first thing is good old fashioned heat. The Breville Pizzaiolo can reach 400°C, just like a brick oven. Your typical oven maxes out at around 250°C, which isn't enough to get that lovely charring that makes a real pizza. Most ovens also only generate convective heat, while The Smart Oven Pizzaiolo replicates the three types produced by a woodfired brick oven – convective, radiant and conductive.
The Smart Oven Pizzaiolo by Breville is Hot Stuff!
Super-important for authentic pizza is that beautiful, crisp, slightly charred base. To achieve that, the base of this Breville pizza oven is made of cordierite stone which creates a solid, even conductive heat like the base of a brick oven. Underneath the stone base are quick responding heating elements, which are really important in order to gently char your pizza base to perfection.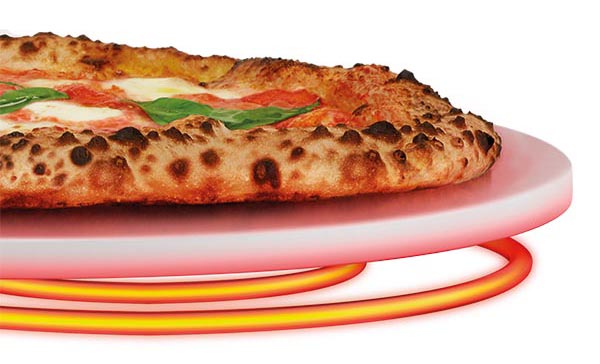 Another key element of real pizza is a raised, thick crust with those little charred spots that usually come with the high heat of a brick oven. In the business, they're known as leopard spots and can't really be achieved with a standard oven as there's not enough heat. The Smart Oven Pizzaiolo by Breville takes care of that too, by using special reflectors that essentially beam radiant heat from the top heating elements down onto your crust.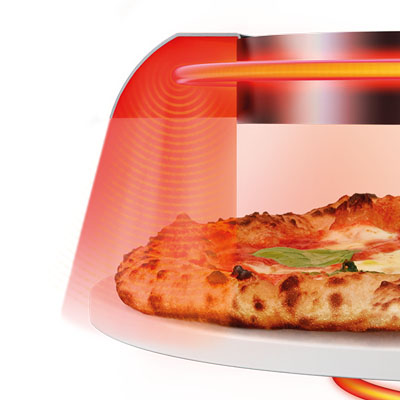 But surely such intense heat can't be good for delicate toppings like bocconcini, prosciutto and fresh basil leaves? A perfect crust is nice (perhaps even the best part, depending on your viewpoint) but if everything else is burnt to a crisp, it's not much use. Again, Breville is one step ahead of us. Using something called an 'Optimised Deflector Shield', which sounds like part of a spaceship, the Breville Pizzaiolo Smart Oven directs intense radiant heat to the crust and gentle convective heat to the toppings. Like magic, the crust is crisp and spotted and your toppings are cooked just right. Brilliant!
A Smart Pizza Oven with High iQ
Controlling and co-ordinating all this heating cleverness is Breville's new Element iQ® system. This is a network of intelligent sensors that sit within the oven cavity. Powered by algorithms and data, they basically co-ordinate which of the Breville Pizzaiolo's smart cooking elements are getting the most power at any one time. Element iQ® ensures that nothing is over-done and your delicate toppings are cooked to perfection. It's like a guardian robot, watching over your pizza for you.
The really clever thing about Element iQ® is that it not only knows how to cook perfect authentic-style pizza. It's also a whiz at New York style, thin & crispy, deep-pan, and thick crust styles. There's even a mode for 'frozen' pizza to take supermarket pizzas to another level. All you do is turn the knob and this Breville smart pizza oven takes care of the rest, controlling everything from cooking time to temperature. And if you're a bit of a chef yourself, Element iQ® is happy to let you take the wheel with a Manual mode.
If you're wondering how to use The Smart Oven Pizzaiolo, that's all there is to it. Select the style and browning level and away you go.
The Smart Oven Pizzaiolo Review
All this sounds great in theory, but does it actually work? To give us a quick review, we handed The Smart Oven Pizzaiolo to Gary, our resident connoisseur of fine food and wine here at Harvey Norman.
Here's what he had to say about the experience after he and his family tried it for the weekend.
Firstly, what types of pizza do you and the family normally enjoy?
We normally either buy from the local Italian pizzeria or make them at home using Lebanese bread as a base for less carbs and an always-crisp base.
What did you use for the pizza base with the Breville Pizzaiolo?
We actually got some flour and yeast and the experience was very good. The base puffed up like true Italian style pizza.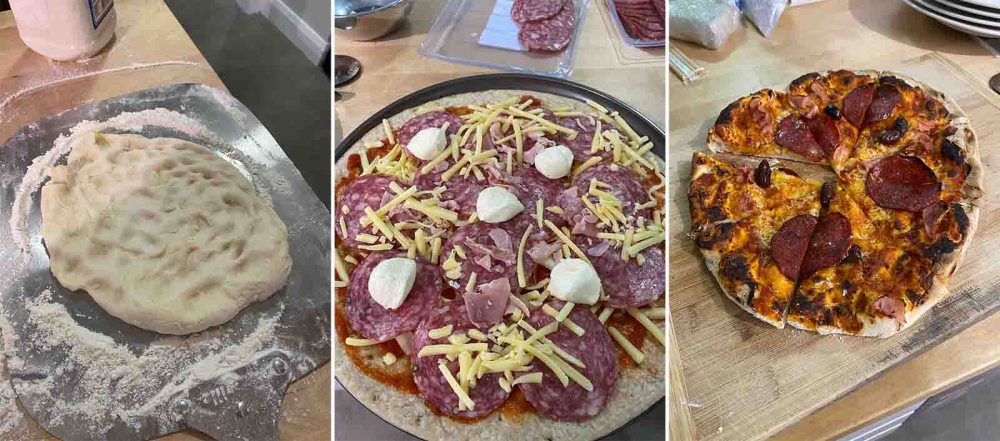 Once you had the bases sorted, how did your pizzas turn out compared to pizzas cooked in your regular oven?
Our pizzas tasted lighter and the base was delicious. I found that the fewer the toppings, the better the results. We got some spotting and after a little practice testing settings, the oven kept on delivering the perfect pizza every time.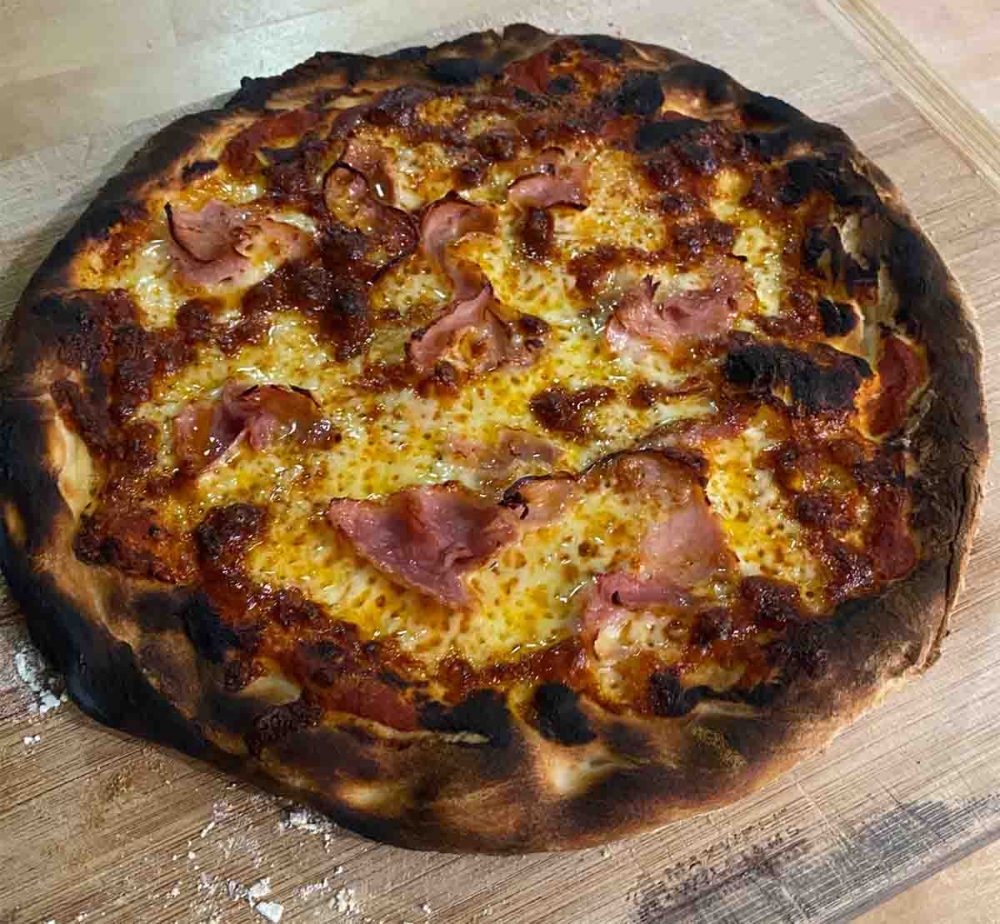 The Breville Pizzaiolo is called a 'Smart Oven' – how simple is it to use?
It's a very easy to use pizza oven. There are only a few settings, and the timer sets itself based on what you select.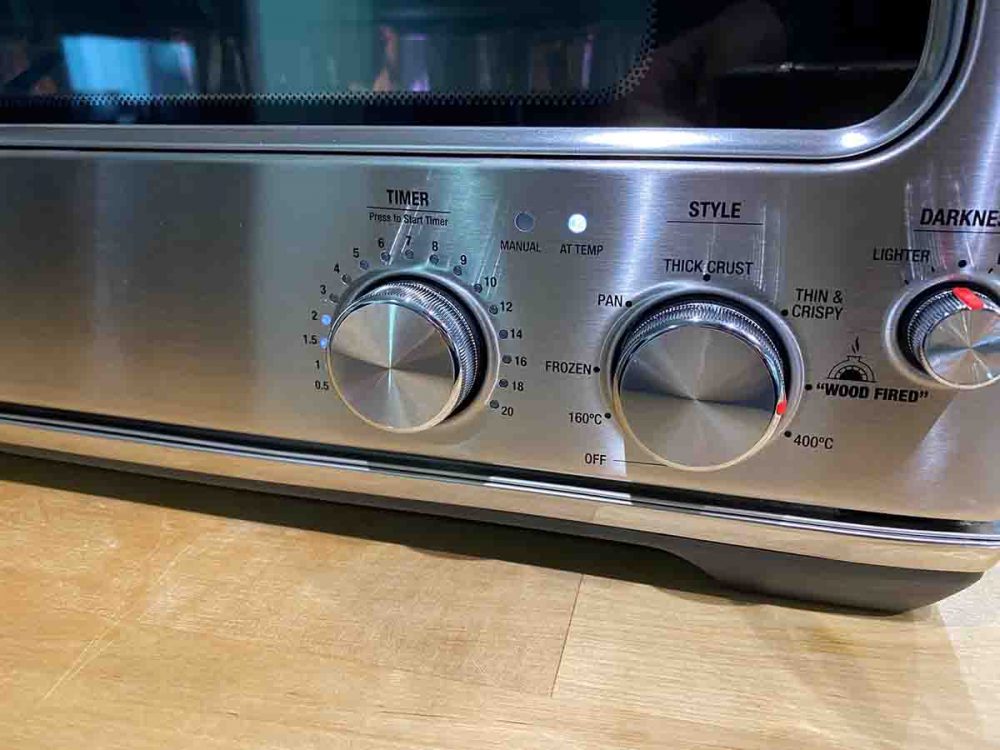 Were you happy with the overall size of the Smart Oven Pizzaiolo by Breville?
Considering it can cook a 12 inch pizza and heats up to 400°C, the footprint of the Smart Oven Pizzaiolo was very reasonable.
What safety features does the Smart Oven Pizzaiolo by Breville have?
The door is multi-layered glass which means it's not red hot to the touch. The outer cabinet is multi-layered metal for a similar effect.
What other special features or design touches stood out to you?
This smart pizza oven from Breville has good controls, is simple to use, and has great versatility.
Any Pizzaiolo tips you can share?
If you make your own pizza dough, which I highly recommend, cover the pizza paddle with plenty of flour so you can slide the pizza off it easily.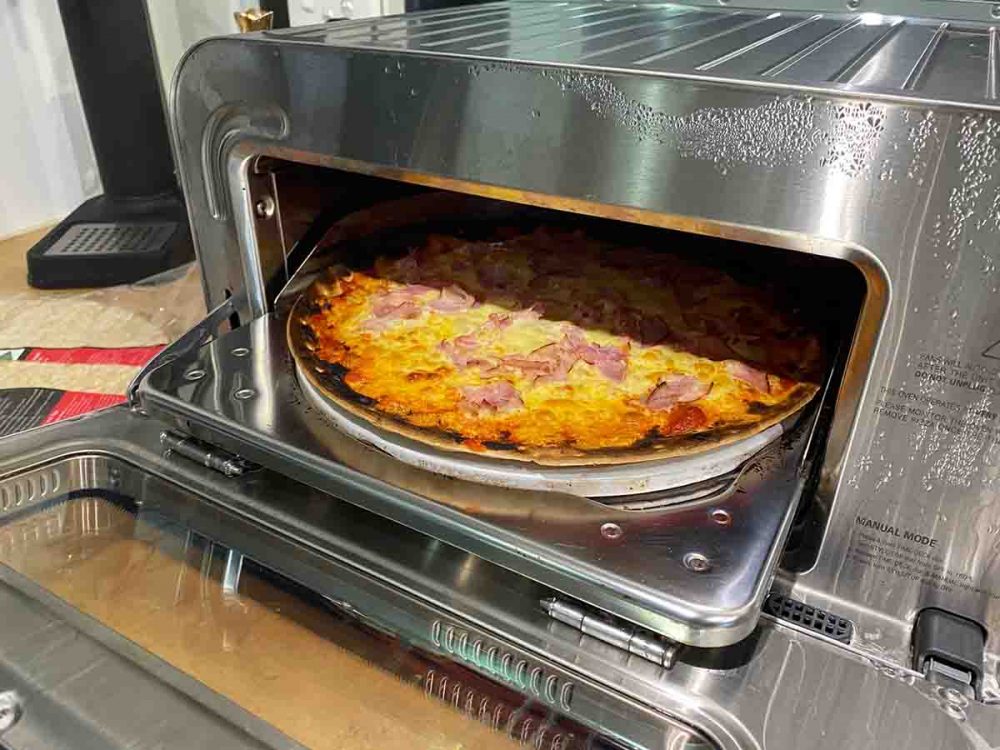 Final thoughts on the Pizzaiolo?
Overall, I think this smart pizza oven from Breville is ideal for when the kids get home or bring the friends around. You can cook pizzas in less than a couple minutes which means you can feed a quantity of kids very quickly. And what kids don't like pizza?
Where to buy the Smart Oven Pizzaiolo in Australia
Craving those rustic Italian flavours while at home? Shop the Smart Oven Pizzaiolo by Breville online today, or speak with our friendly, expert staff for tips on how to get that perfect pizza at home with this amazingly smart pizza oven.
More Tried & Tested Product Reviews
Find out what other innovative appliances we've been road-testing lately in our Tried & Tested product reviews. See what we love and discover what could be perfect for you!