Love a good, fresh pasta salad or the comfort of a hearty spag bol? Then you're on Team Pasta!
Adore a fluffy side of rice or the tantalising tang of other flavourful grains? Then you're on Team Rice & Friends!
Or maybe, like me, your tastebuds are obsessed with it all.
Either way, it's time to get ready for what I'm calling the Ultimate Food Championship – a mouth-watering battle pitting three pasta plates against three rice and grain dishes, courtesy of two of the best kitchen small appliances on the market: the Philips Viva Collection Pasta and Noodle Maker and the Philips Daily Collection Grain Master Rice Cooker.
Team Pasta vs. Team Rice & Friends – bring it on!
ULTIMATE FOOD CHAMPIONSHIP
Since this is the Ultimate Food Championship, I didn't just want any rag-tag, run-of-the-mill pasta or rice dish stepping into the ring. I only wanted delicious homemade meals competing, which is why I've tried and tested the brilliant Philips Viva Collection Pasta and Noodle Maker and Philips Daily Collection Grain Master Rice Cooker. So, before we get into the contest, let's take a look at the respective captains for each team.
PHILIPS VIVA COLLECTION PASTA AND NOODLE MAKER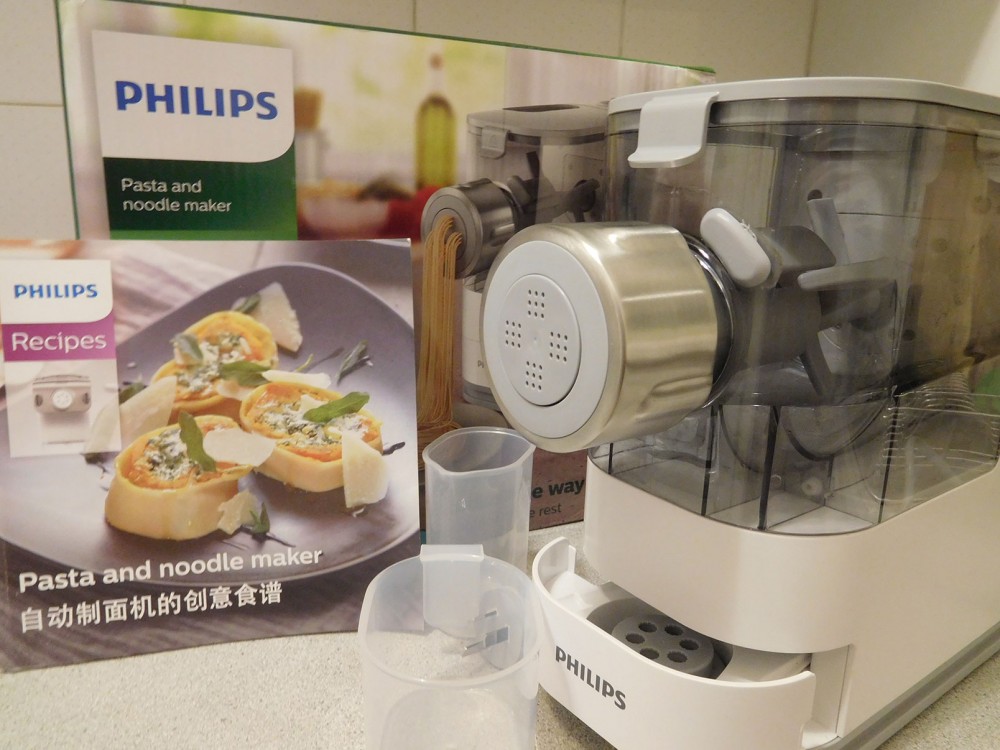 Leading the charge for Team Pasta will of course be the Pasta and Noodle Maker. What makes it a worthy leader? Have a look at this:
Simply put, the Philips Viva Pasta Maker allows for the easy creation of healthy and tasty homemade pasta. By just adding in flour and water (mixed with or without an egg), this awesome appliance will quickly create your pasta through a speedy and automatic mixing, kneading and extruding process (450g of fresh pasta can be created in just 18 minutes!)
Obviously it's not just a pasta maker – it's also a noodle maker!
You can choose the exact type of pasta or noodle you want, as it comes with three detachable shaping discs: 1) Spaghetti/Thin Noodle Disc, 2) Fettuccine/Ban Mian Noodle Disc, 3) Penne Disc.
You can also choose the exact length of each piece of pasta or noodle, as the included slicing device allows you to cut to your desired length during the extruding process.
Oh, and you can also choose the colour and flavour of your pasta by adding in items such as spinach juice or squid ink with the flour!
The angled, multi-pin stirring bar ensures all flour and liquid is mixed evenly, while the long kneading tube creates smooth, bouncy dough. All parts are detachable, making it a breeze to clean.
PHILIPS DAILY COLLECTION GRAIN MASTER RICE COOKER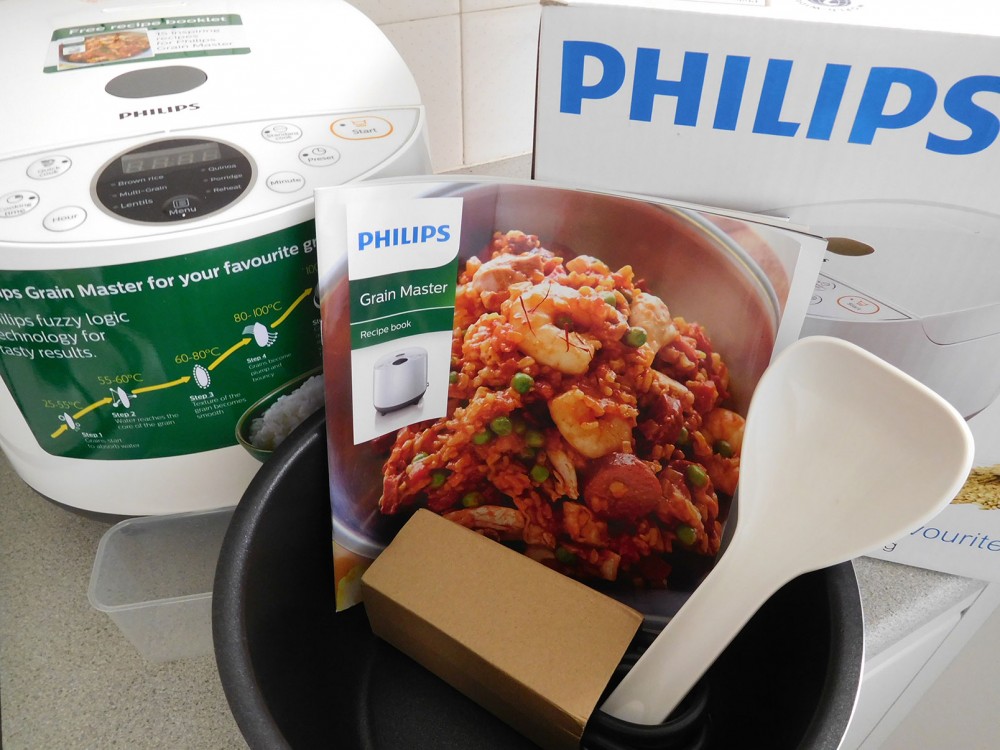 The skipper of Team Rice & Friends is the Philips Grain Master Rice Cooker. The following is why it's the boss:
The Grain Master Rice Cooker is powered by Philips FragrantTaste Technology, which ensures automatic and optimum heating at each stage of the cooking process, taking care of every single grain of rice and creating a fluffy, fragrant taste.
With a number of cooking modes to choose from, the Grain Master Rice Cooker does a beautiful job of cooking everything from rice to porridge! Modes include: Standard Cook, Quick Cook, Brown Rice, Multi-Grain, Lentils, Quinoa, Porridge and Reheat. Of course, you can also cook the rest of your meal inside the pot alongside your chosen grain.
Includes an automatic Keep Warm function to keep your food heated for up to 12 hours.
Also includes a 24-hour pre-set timer, so you can set any time for your meal to be ready within a 24-hour period. That means you can chuck your rice and ingredients in before you head to work and set the timer so dinner is ready just as you walk in the door that evening.
The cook pot features a five-layer non-stick and anti-scratch coating, meaning that it's very durable and super easy to clean.
The cook pot can also hold 10 cups of rice – enough to feed the family many times over!
After profiling our captains, now it's time for these handy kitchen appliances to lead their teams into battle. Let the games begin!
ROUND 1: RISOTTO VS. SPAGHETTI
The bell has sounded and Round 1 is under way!
Team Rice & Friends: After tossing a coin, I've decided that Team Rice & Friends shall go first, with the offering of a Garden Vegetable Risotto.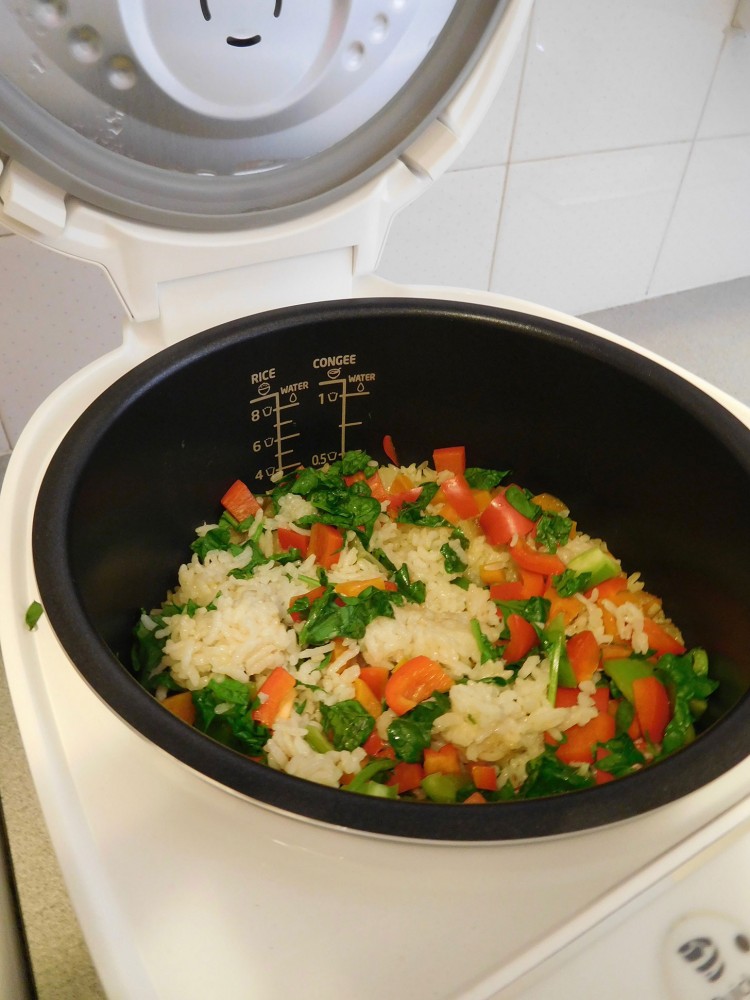 To heat things up, I put the Philips Daily Collection Multi Grain Rice Cooker on Quick Cook Function and sautéed up some onion, garlic and carrots along with olive oil. After the Philips Rice Cooker had taken care of the sautéing process with ease, I then switched it to Standard Cook Function and threw in some Arborio rice and vegetable stock, shut the lid and went and did my own thing for 40 minutes. With five minutes remaining on the LED timer, I opened up the lid, put in some red and green capsicum pieces and chopped spinach leaves, re-shut the lid and then waited for the cooker to beep, letting me know my risotto was ready. After plating, I garnished it with pepper, salt and parmesan cheese and then took my first bite.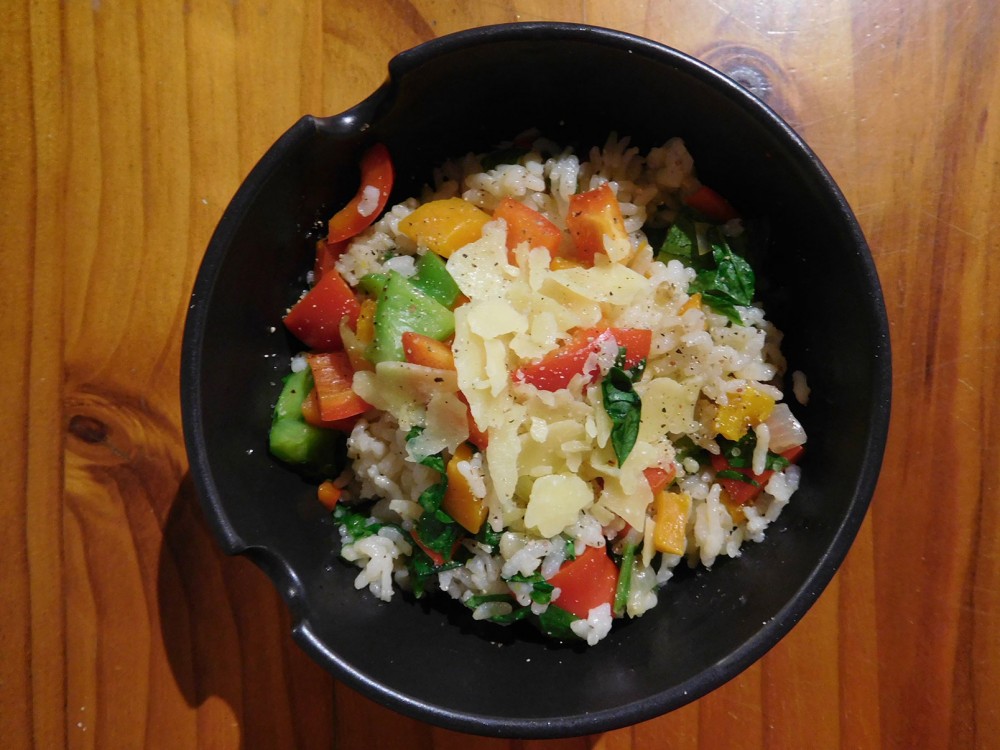 Wow – it was awesome! Perfect fluffy rice with a sensational taste. I could see that with the Grain Master, I'd never have to deal with gluggy rice again. Team Rice & Friends was off to a flyer.
Team Pasta: Team Pasta was certainly going to a have tough time outdoing the risotto – could Spaghetti with Oven-Roasted Vine-Ripened Tomatoes do the trick?
To create the spaghetti, I attached the Spaghetti Disc and used the included measuring cups to pour 200g of all-purpose flour and a 90g egg and water mixture into the pasta maker. A press of a button later, and this nifty appliance was quickly mixing the ingredients together, creating an even textured dough. The machine then beeped to let me know it was spaghetti time, as I used the included slicing device to cut the smoothly textured pasta to my desired length.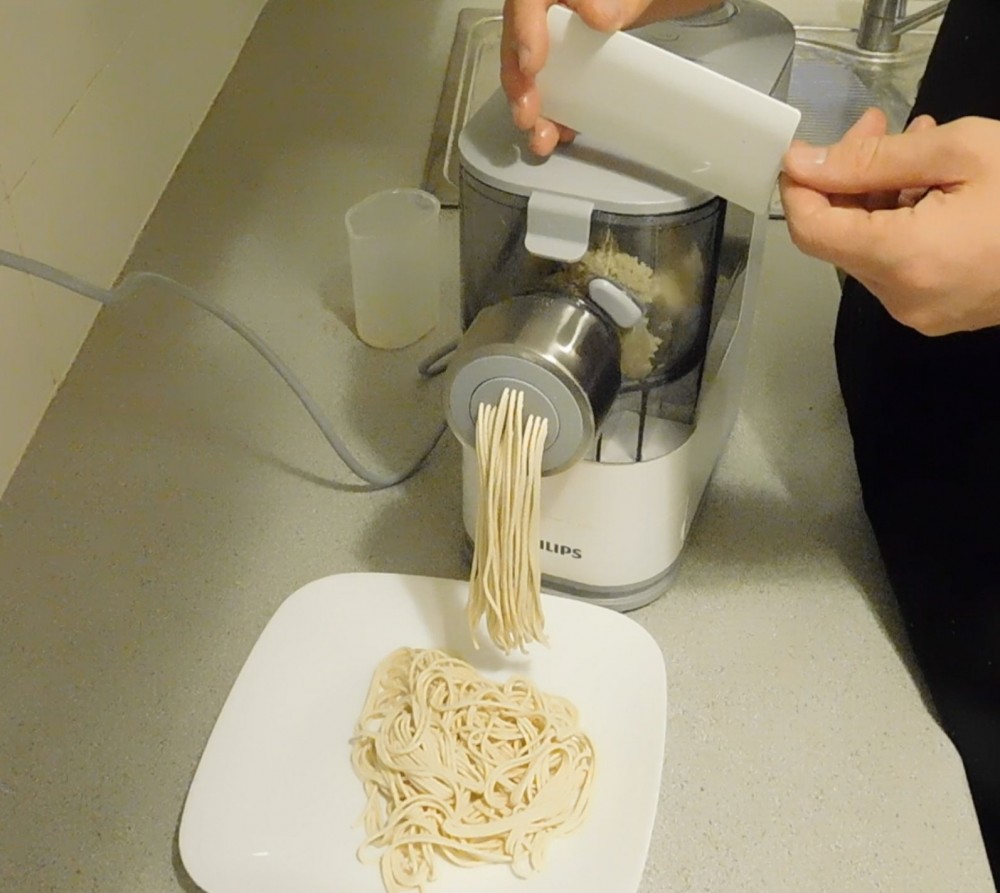 I then cooked up my spaghetti, roasted some tomatoes and put them together with fresh basil, parmesan cheese, pepper, salt and olive oil.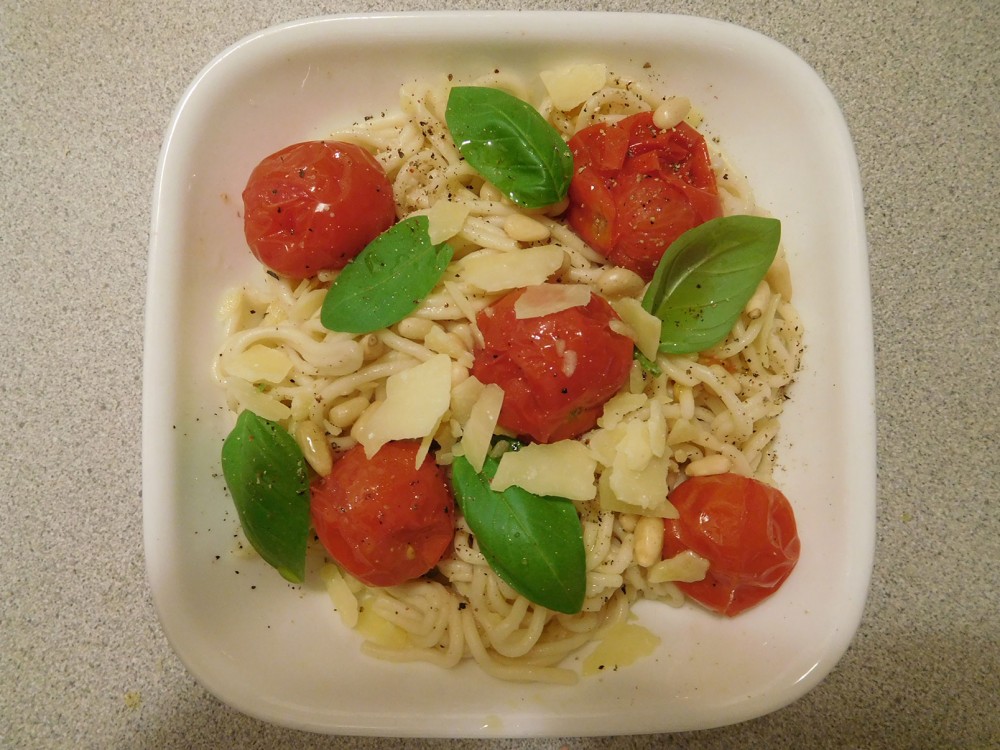 So, how was it? Amaaazing! After one round, I've already decided that when it comes to pasta, I'm only doing homemade from now on! It's just so fresh and delicious.
ROUND 1 VERDICT: This was honestly so tight – both dishes were fantastic. However, maybe because it's just a little fresher in my memory, I'm going to have to go with the spaghetti.
SCORE: Team Pasta leads 1 – 0.
ROUND 2: DHAL VS. FETTUCCINE
Round 2 is the battle of colours. The strong yellowish colour of a turmeric dhal is going head-to-head with the pink hue of a lightly beetroot-infused fettuccine.
Team Rice & Friends: Stepping up to the plate for Team Rice & Friends is the humble red lentil, ready to be transformed into a hearty dhal thanks to the Grain Master Rice Cooker.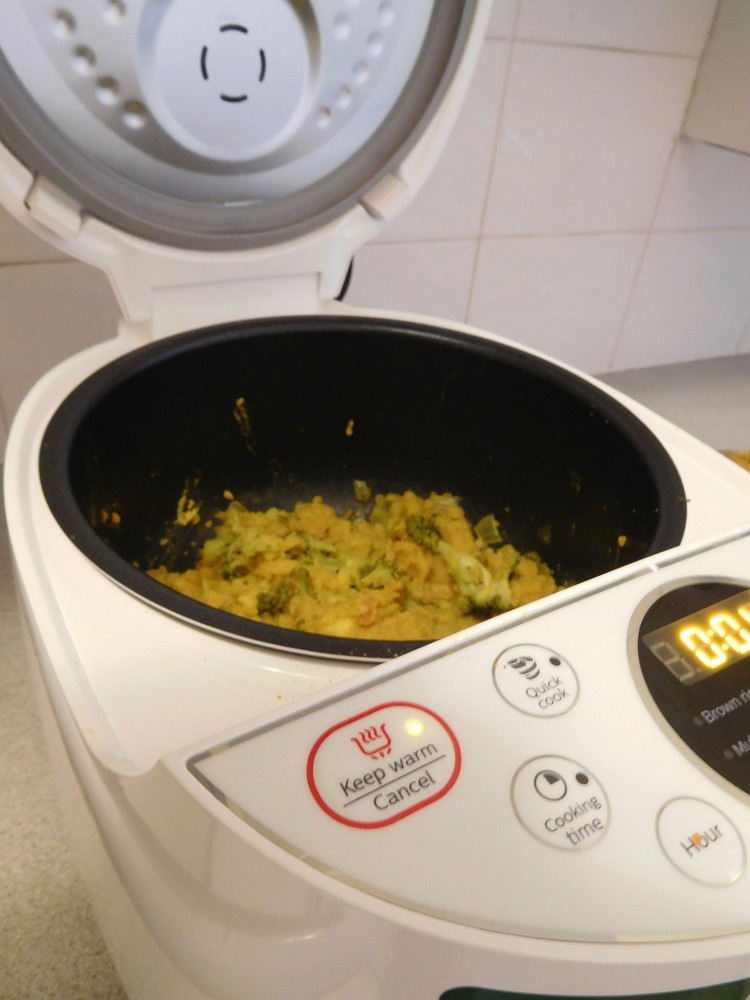 Again, I used the Quick Cook Function to sauté up some onion, garlic and ginger. After that I added the lentils, some broccoli, vegetable stock and a teaspoon of turmeric. I set the cooker to Lentil Function, and let it go about creating me another wonderful meal. When it was complete, I opened the lid, dished it into a bowl and garnished with some sesame seeds and a parsley leaf.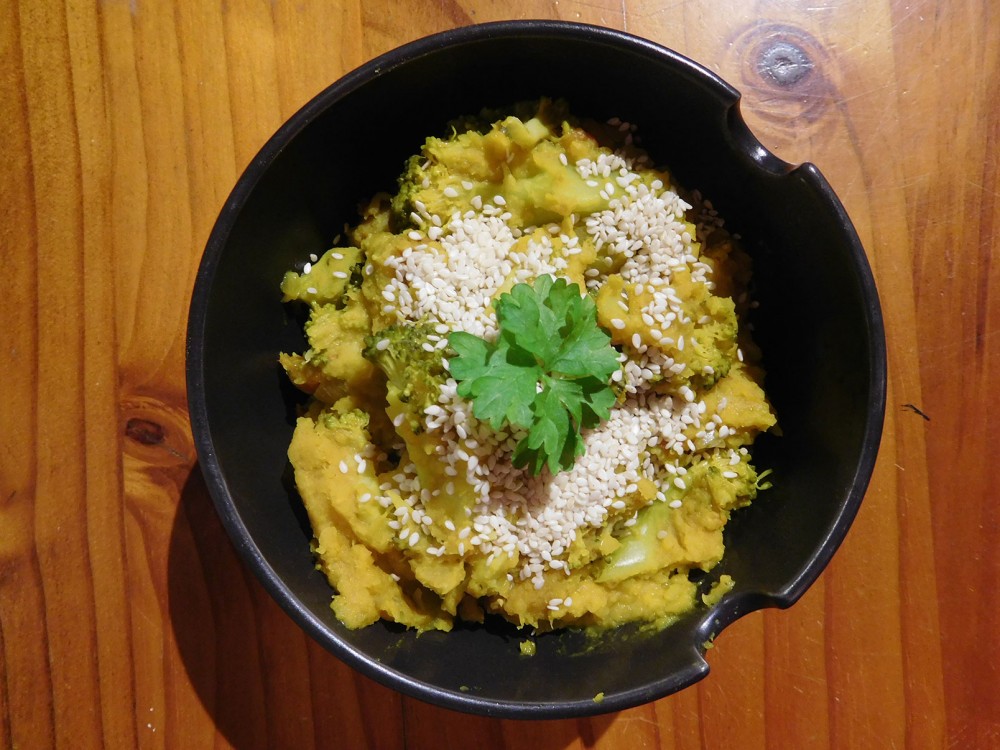 OK – the rice cooker proved why it's called the Grain Master. It doesn't just do a superb job cooking rice, it does a superb job cooking everything. This Red Lentil Dhal with Broccoli was a prime example!
Team Pasta: Now the question is how does the Beetroot-Infused Fettuccine stack up against its turmeric-infused competition?
To create the fettuccine's pink colour, I mixed a little bit of beetroot juice in with the egg and water mix, prior to placing it inside the Philips Pasta Maker alongside the all-purpose flour. If you wanted, you could make it a much more vibrant red or purple than I've done by adding in more beetroot juice compared to water. Or you could make it green by adding in spinach juice, orange with carrot juice or black with squid ink. It's up to you!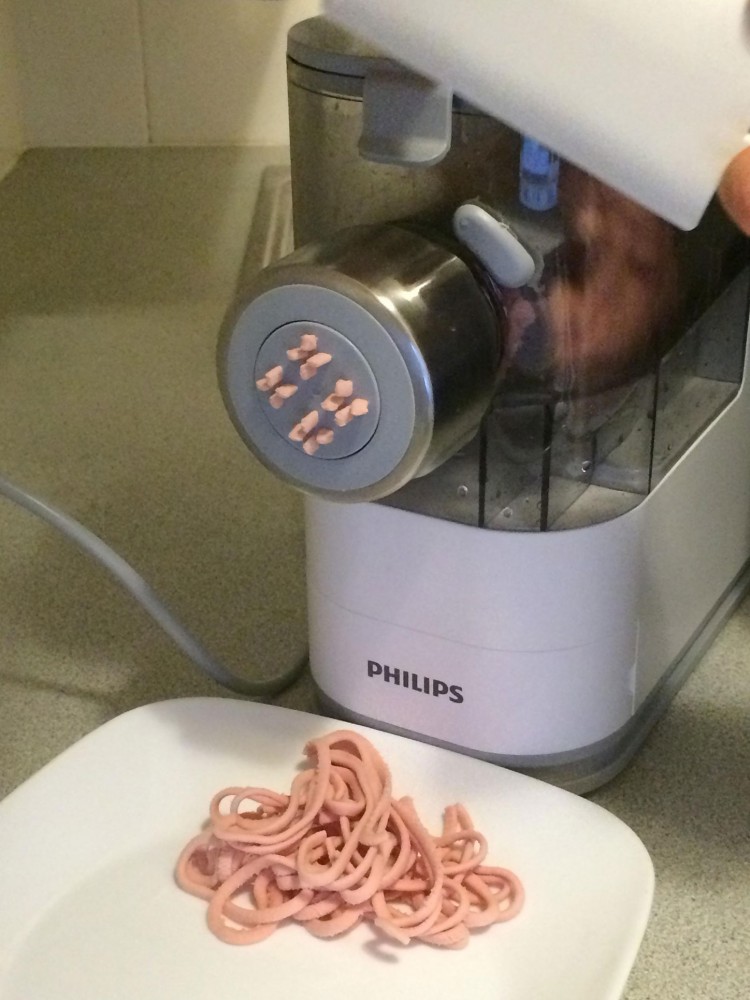 The pink pasta came out of the Fettuccine Disc with a smooth consistency, which made it simple to cook. After cooking, I added oven-roasted asparagus, ricotta, pine nuts, pepper and salt.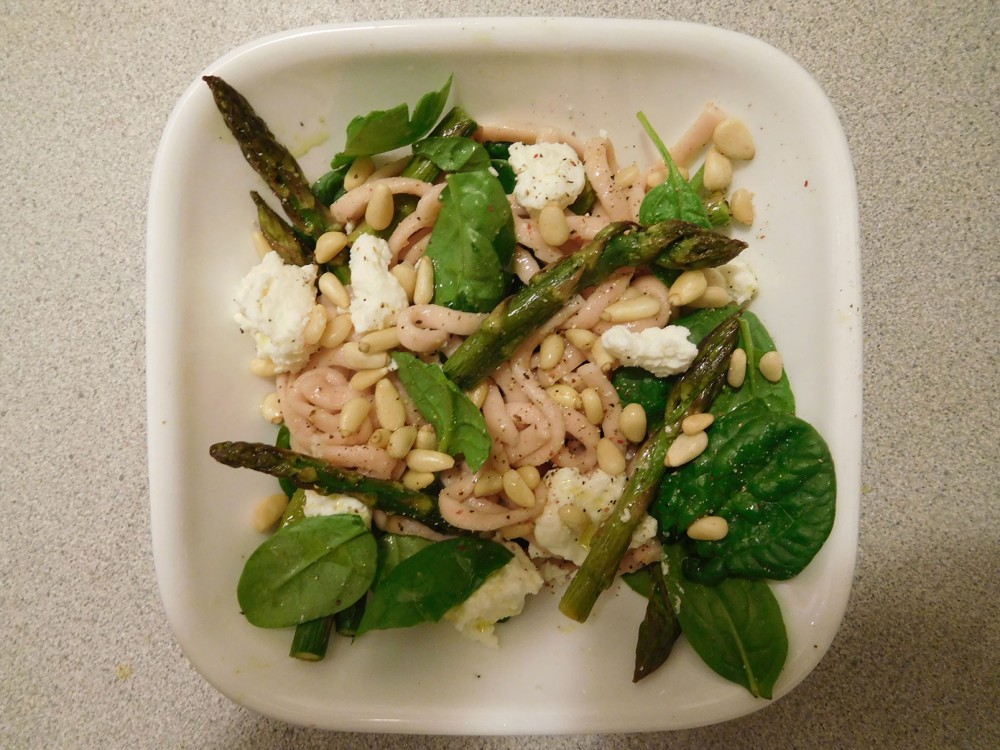 Yet again, it tasted fantastic! The fettuccine certainly had a lovely texture.
ROUND 2 VERDICT: Another very hard round to score – I'm finding it difficult to split the two. However, I think in the interest of taking this to a third round, I'm going to have to give it to the dhal.
SCORE: Team Rice & Friends ties it up at 1 – 1.
ROUND 3: QUINOA TABOULEH VS. PENNE
It all comes down to this. The final round places Team Rice & Friends' Quinoa Tabouleh up against Team Pasta's Penne with Homemade Primavera Sauce.
Team Rice & Friends: Now I know that quinoa is technically a seed, not a grain – but the Philips Grain Master doesn't care, it cooks it anyway!
After placing quinoa and water into the Grain Master, I put it on Quinoa Function and let it cook away. After beeping to signify it had finished, I opened the lid up and found the quinoa to be cooked through exactly how I like it.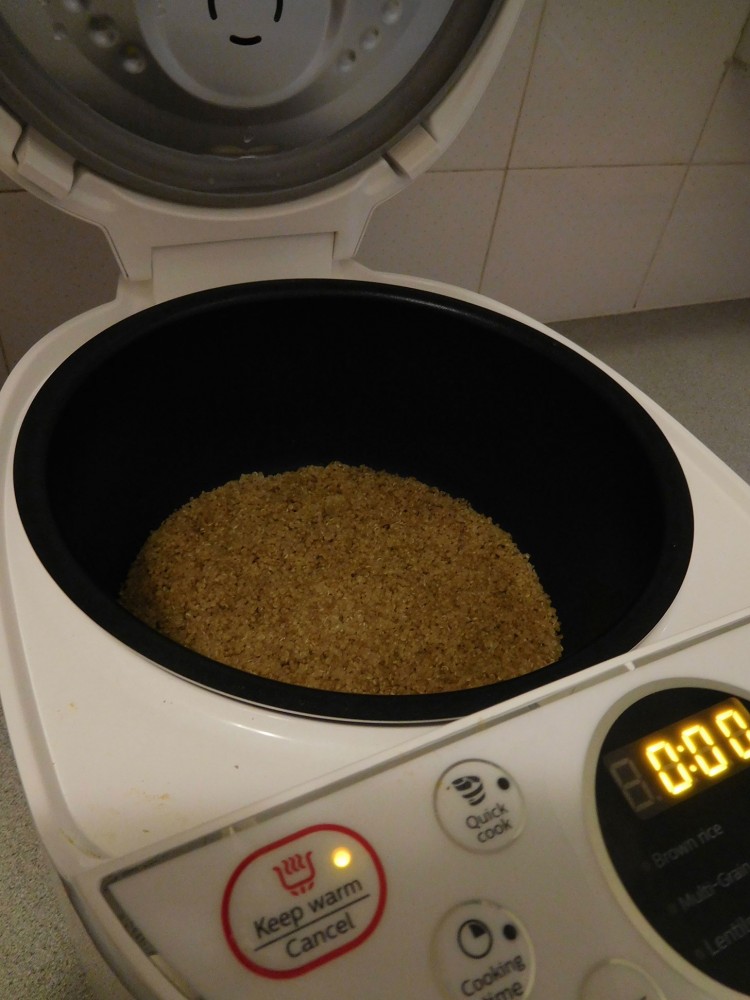 To turn my quinoa into tabouleh, I mixed it alongside some chopped cherry tomatoes, spring onion and parsley, then mixed in some lemon juice and olive oil.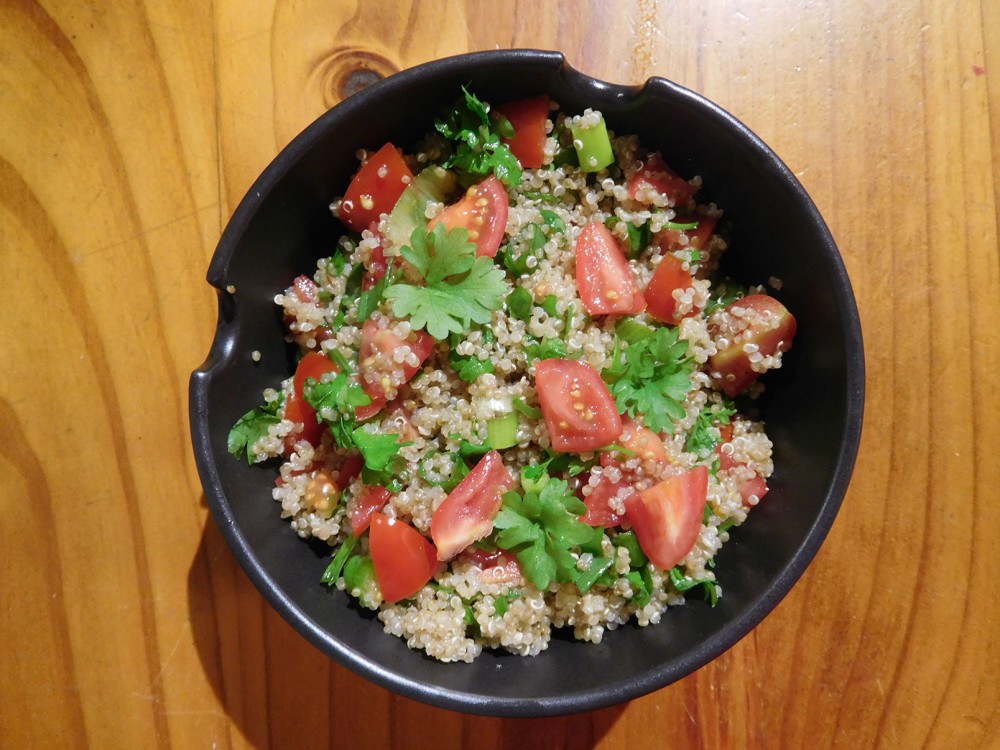 Team Pasta: If anything's going to get the job for Team Pasta, then surely it's got to be Penne with Homemade Primavera Sauce.
The Pasta and Noodle Maker's Penne Disc did a terrific job of pumping out perfect penne-shaped pasta – exactly what I had come to expect it to do!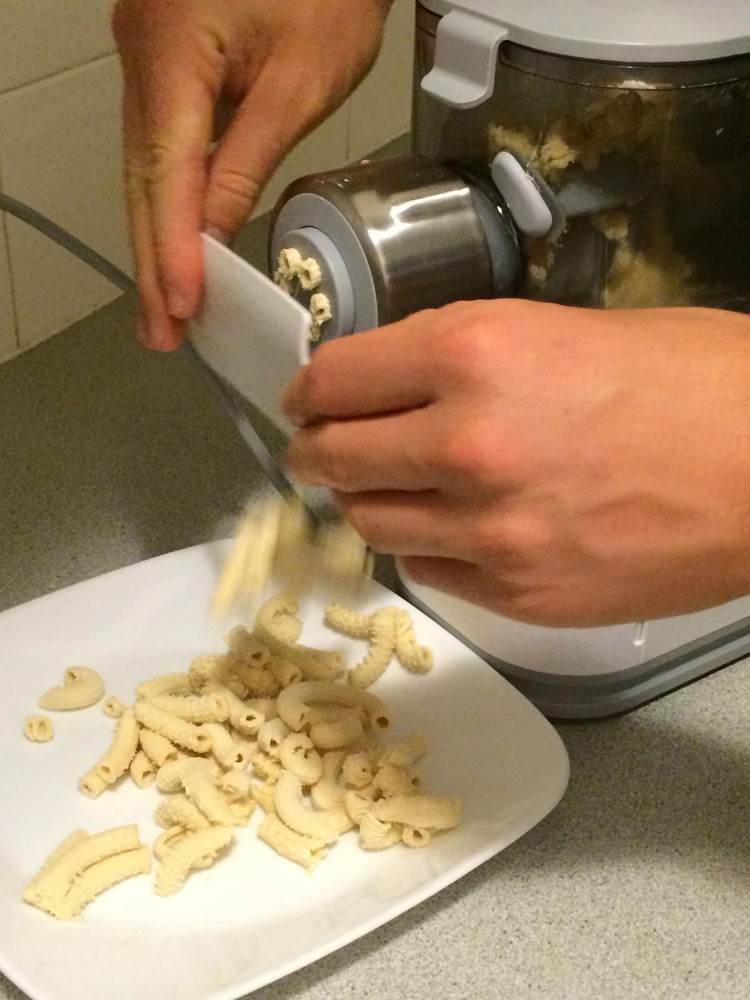 After cooking the penne, I complemented it with a homemade primavera sauce consisting of tomatoes, celery, carrots, zucchini and broccolini – with some shaved parmesan cheese placed on the top for good measure.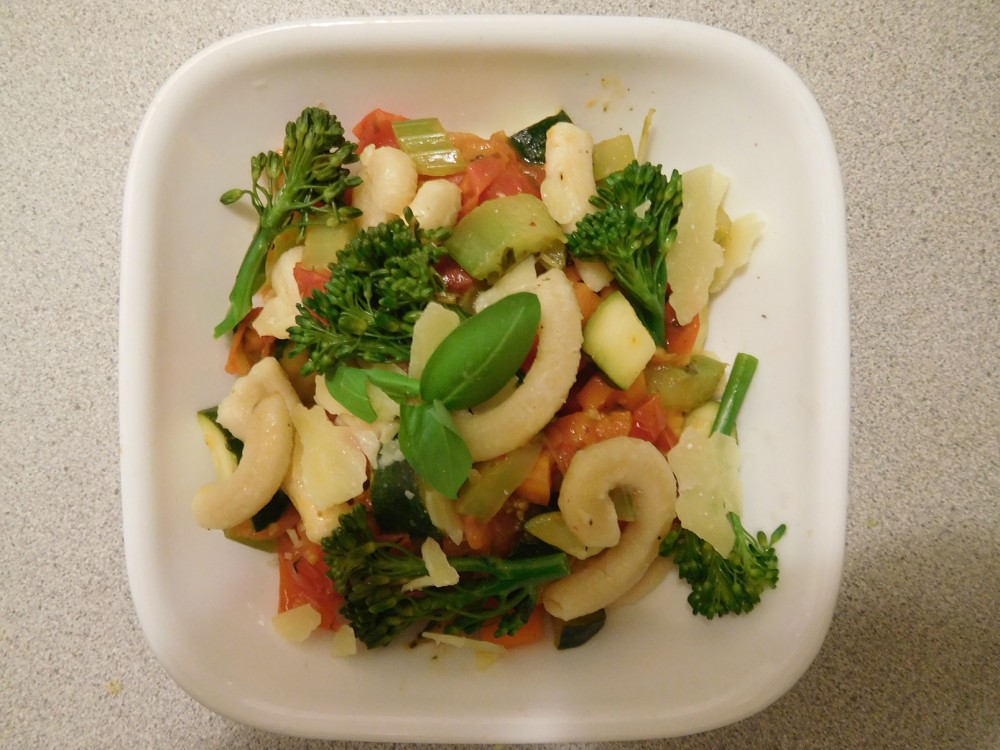 ROUND 3 VERDICT: You'll notice I haven't yet described how either tasted – however, I think it goes without saying that both were tremendous thanks to the amazing work of both the Philips Daily Collection Grain Master Rice Cooker and Philips Viva Collection Pasta and Noodle Maker. I'm finding it impossible to determine a winner though, as after eating that much delicious food I can't entirely think straight – so, I need your help to decide the champion. Head over to the Harvey Norman Facebook page and let us know who should be the victor: Team Pasta or Team Rice & Friends?
Of course, if you want to make your very own nutritious, homemade pasta and grain-based dishes, then check out the Philips Daily Collection Grain Master Rice Cooker and Philips Viva Collection Pasta and Noodle Maker online or head into your local Harvey Norman store.