Everybody knows
A turkey and some mistletoe
Help to make the season bright…
– The Christmas Song
Christmas is a special time. It is a time for family and friends to come together, exchange gifts, sing carols and enjoy a spectacular meal that leaves everyone bursting at the seams.
From the roasted turkey and glazed ham to the Christmas pudding and classic pavlova, a magnificent spread is what everyone really looks forward to. If you're in need of ideas or inspiration to beat last year's menu and make this Christmas lunch super-delicious, we've got just the ticket thanks to Coles ambassador, former Masterchef contestant and current 'Chef's Table' judge Courtney Roulston.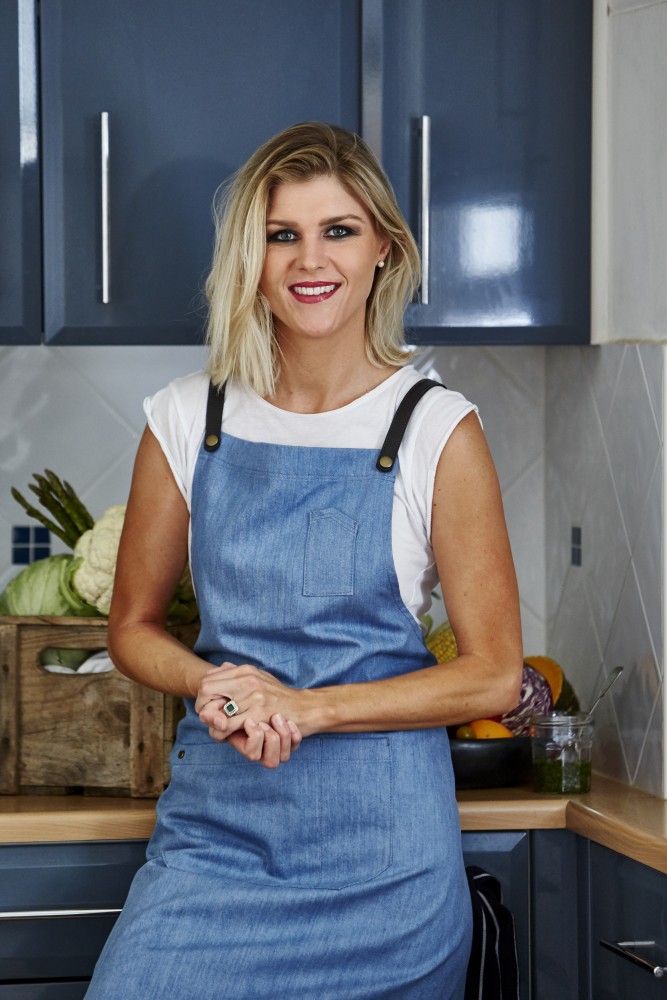 Courtney has created some banquet recipes that are sure to impress, including a starter, salad, mouth-watering main and dessert. Check out her recipes below and get set to serve up the finest Christmas lunch, ever!
Starter – Steamed Prawn Salad with Fragrant Oil Dressing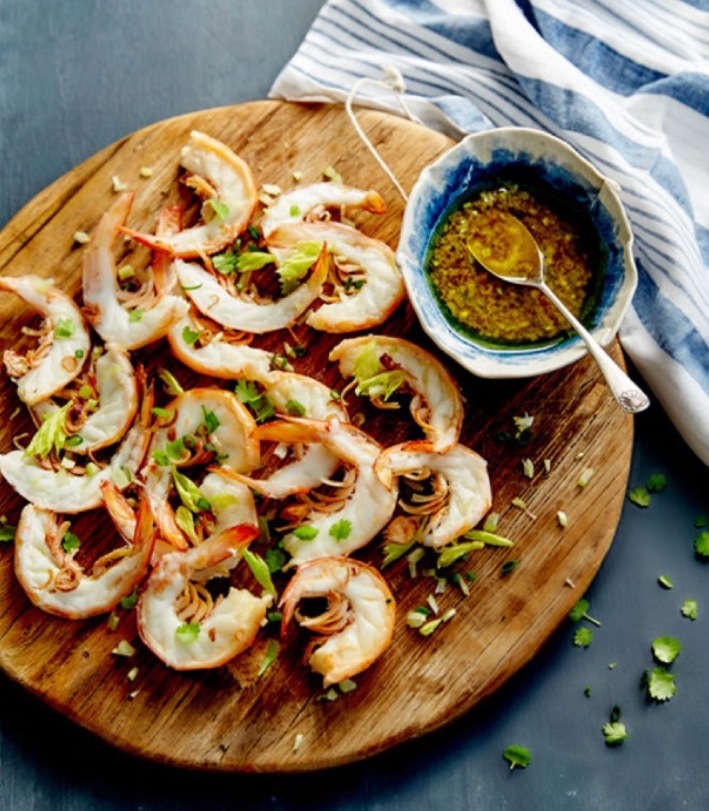 SERVES 4
Courtney's Tip: Steaming prawns in their shell is a delicate way of cooking them and gives the flesh a melt-in-the-mouth texture.
What You'll Need
20 large green (raw) king prawns, shell on
½ cup (125ml) olive oil
2 cloves garlic, finely grated
1 tbsp fresh ginger, finely grated
2 green shallots – white part only, finely diced (reserve green top)
1 tbsp coriander stems, finely sliced (leaves reserved for garnish)
1 tbsp light soy sauce
1 tbsp red wine vinegar
1 tsp caster sugar
½ cup celery heart, finely sliced
¼ cup Asian fried shallots
Method
Remove the heads from the prawns, but leave the shell on the body. Using a large sharp knife slice the prawns in half lengthways and remove the intestine track.
For the dressing, place the oil into a small heavy-based pot over a very low heat. Add in the garlic, ginger, white parts of the shallot, coriander stems and a small pinch of ground white pepper. Leave for 15 minutes for the aromatics to infuse the oil. Ensure the oil does not get too hot as you are not cooking the aromatics, just enough heat to release their fragrance. Remove oil from the heat and stir in the soy, vinegar and sugar. Set aside.
Meanwhile bring a large pan or wok of salted water up to a gentle boil. Place the prawns in a single layer in a steamer basket and place over the boiling water and cook for 4-6 minutes, or until the prawns are just cooked through.
Remove the prawns from the steamer and arrange onto a serving platter. Spoon over the fragrant oil and scatter with the diced celery, sliced green shallot tops, coriander leaves and fried Asian shallots. Serve warm!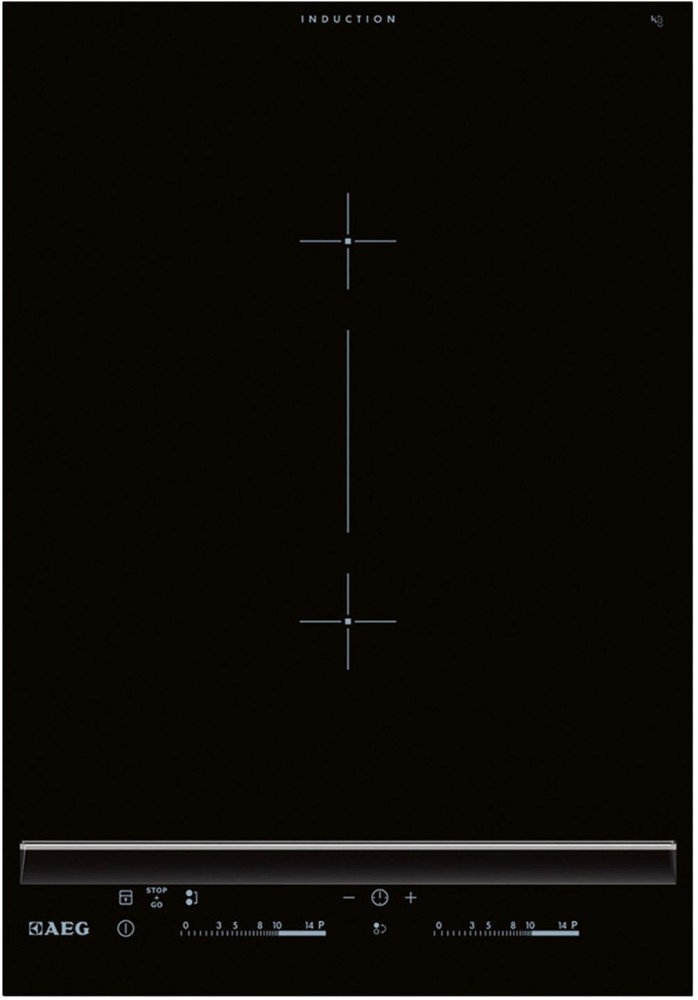 To gently steam the prawns and create the fragrant oil dressing, you're going to need precise temperature control. The AEG 2-Zone Maxisense Induction Cooktop is the machine for the job. With DirekTouch controls, you can adjust heating levels with extreme precision to suit your needs, whether it's a medium sizzle for caramelising peaches or a gentle simmer for extracting aromas. Combined with the Bridge function, which allows you integrate two zones to one large zone for maximum coverage, you have complete control of the heat to achieve your desired results.
Salad – Grilled White Peach, Bocconcini & Almond Salad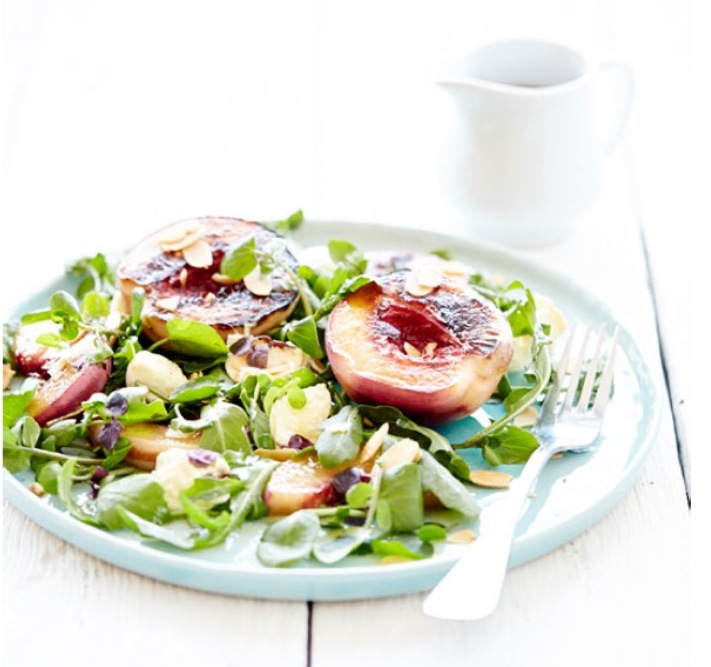 Serves 4 as part of a banquet
Courtney's Tip: Like most extremely simple salads, this one really is all about the quality of the produce you use. White peaches are sweetly delicious, but only have a short season. They pair perfectly with the peppery rocket leaves and milky cheese in this super-simple salad!
What You'll Need
For the salad:
2 cups watercress leaves, picked and washed
1 tsp olive oil
2 tsp honey
2 cups baby rocket leaves, washed
2 large, ripe white peaches, washed and halved
4 large bocconcini cheese, roughly torn
¼ cup flakes almonds, toasted
¼ cup micro red sisho leaves, cut
For the dressing:
2 tbsp white wine vinegar
2 tsp honey
2 tbsp olive oil
Pinch white pepper & sea salt
Method
Heat the oil in a non-stick frypan over a medium heat. Place the peaches in the pan skin-side down and grill for 2-3 minutes, or until caramelised. Turn the peaches over and drizzle with the honey. Cook for a further 1-2 minutes to warm the honey before removing the peaches from the heat.
To serve, arrange the watercress, rocket, peaches and bocconcini on a serving platter. Mix all the dressing ingredients together and pour over the salad. Top with the toasted almonds and sisho leaves. Serve immediately.
Main – Maple & Mustard Glazed Ham with a Roasted Tomato Salad
Watch Courtney Roulston in the kitchen (in the video below) to see just how easy it is to create a fabulous Christmas main that's surprisingly simple, looks amazing and tastes even better. In this video, Courtney whips up a gorgeous, clove-speckled Christmas ham generously glazed with maple and mustard and perfectly complemented by a roasted tomato salad with sourdough bread and fresh mozzarella.

Dessert – Lemon & Lime Cheesecakes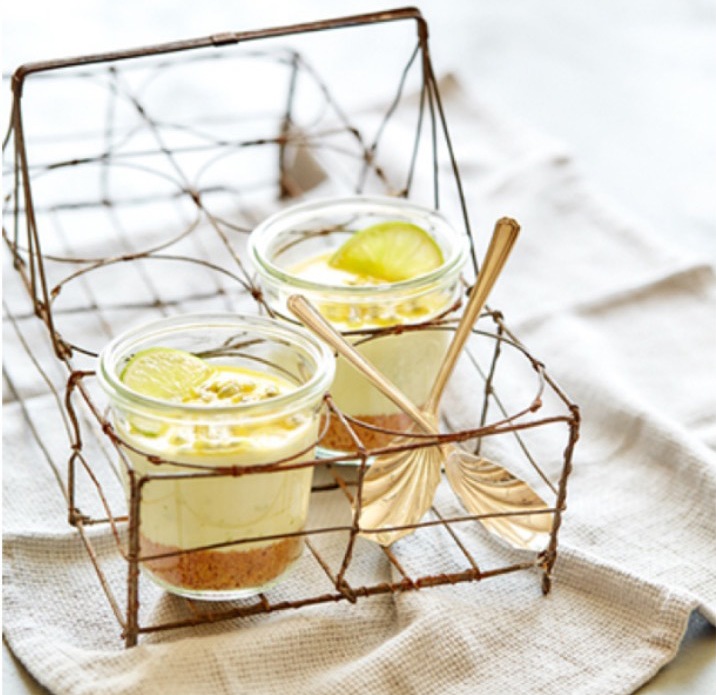 SERVES 4
Courtney's Tip: This was the very first recipe I made as an 8-year-old budding cook for my family. I have lost count of how many times I have made it since. It could not be easier to make, it looks impressive and is very moreish. It will keep for 5 days refrigerated and the flavour will get better a day or so after it is made.
What You'll Need
For the cheesecakes:
250g (8¾ oz) cream cheese, roughly chopped
395g (13 oz) can sweetened condensed milk
1/3 cup (¼ cup (8060ml/2 fl oz) fresh lemon juice
Juice and zest of 1 lime
2 fresh passionfruit to serve
For the base:
125g (4 ½ oz) plain sweetened wheat meal biscuits
1 tsp ground mixed spice
40g (1½ oz) butter
Method
For the base, place the biscuits in batches into a food processor and blitz into fine crumbs. Place the biscuit crumbs into a bowl and stir through the mixed spice and a small pinch of sea salt flakes. Melt the butter and stir through the biscuit mixture. Divide the mixture into the base of serving jars and gently tap down on the mixture so it is evenly spread out.
Place the cream cheese, condensed milk, lemon juice, lime juice and lime zest into a food processor. Blend until the mixture is smooth and combined. Divide the cheesecake mixture into the serving jars on top of the biscuit base. Place in the refrigerator for 2 hours to set. Top the cheesecakes with passionfruit and edible flowers to serve.
Serving Suggestion: Top the cheesecakes with any of your favourite seasonal fruits!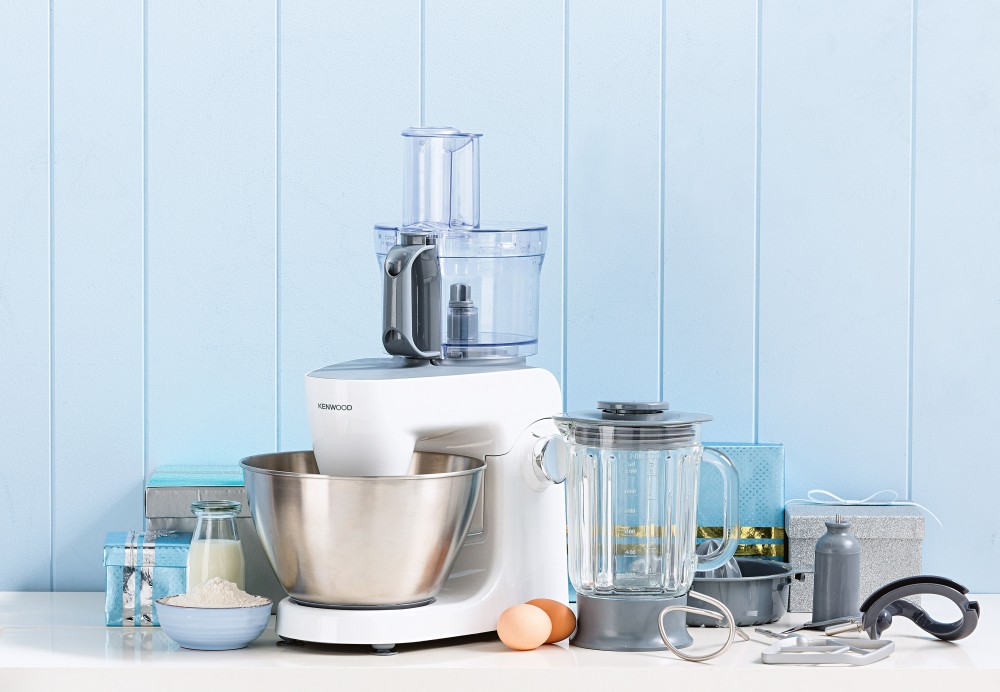 To make a successful cheesecake – one that is flawlessly smooth with a melt-in-your-mouth base – you need a food processor that can mix and blend successfully. The Kenwood MultiOne Mixer is your go-to appliance and kitchen hand when it comes to food preparation, especially during Christmas time. With its powerful 1000W motor, large 4.3L bowl, intuitive soft-start variable speed control and variety of attachments for grating, chopping, whisking, beating and mixing, preparing Courtney's easy cheesecakes just got a whole lot easier.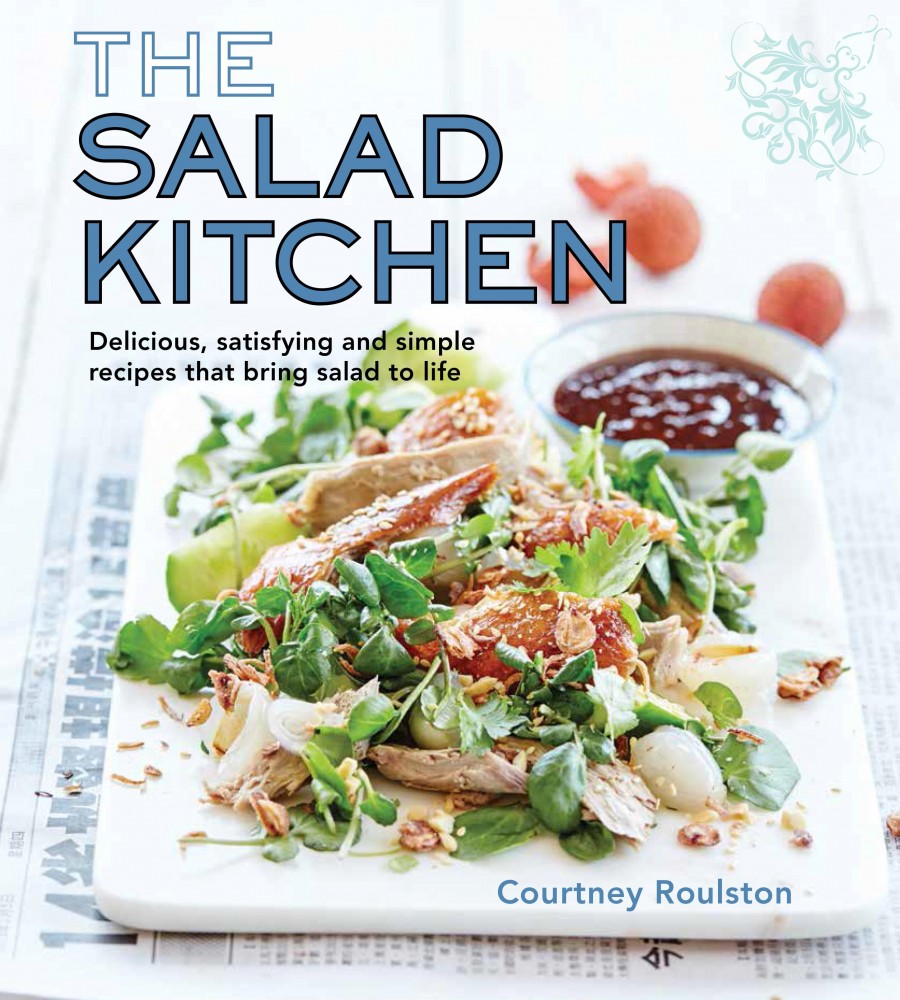 Loved these recipes? Feeling inspired to create a delectable Christmas lunch? Find more ideas and tasty recipes like these in Courtney Roulston's book The Salad Kitchen. Head down to your local Harvey Norman store today to check out our huge range of cooking appliances and get ready to create the ultimate Christmas banquet. Enjoy!