As the song goes, Christmas is the most wonderful time of year! However, when you're hunting for the perfect gift, it can also be a little challenging. If you're looking for Christmas gifts for Mum or Christmas gifts for friends that you have known a long time, it can be tough getting them something that's both awesome and original – as in something that you haven't already given them for the last thousand Christmases! Don't worry though – we'll give you a big helping hand with this inspired Christmas gift guide.
To make Christmas shopping as easy as can be, we've put together 10 popular gift ideas from Harvey Norman that the special people in your life will love. As you'll see, each innovative gift idea in this guide has been designed to make your loved ones' lives simpler for years to come.
So, what Christmas gifts are trending? Read on to find out. You might even discover something for yourself!
Christmas Gift Idea #1 – For the Wannabe Barista
Is there a coffee lover in your life? A real bean devotee, someone who knows what makes a great espresso – not just a good one? If there is, a manual coffee machine like the DéLonghi La Specialista could be ideal.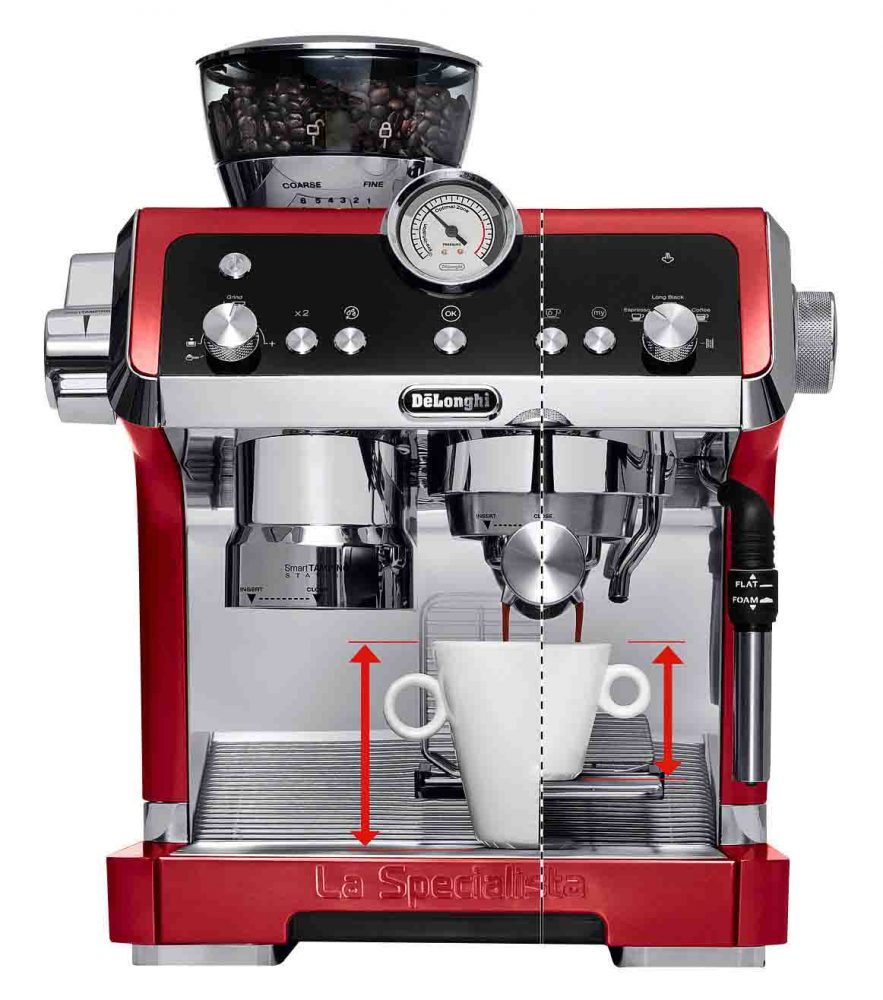 Of course, the capabilities of super-automatics like the DéLonghi Maestosa are amazing, offering up more choices and more consistent quality than ever before.  But for the coffee lover who loves to create their own brew, there's joy to be had in using a manual coffee machine. And the De'Longhi La Specialista is one of the best. It's an ideal Christmas gift for friends who are into coffee, especially those are just starting to hone their craft.
Its Sensor Grinding Technology measures out the exact volume of grounds needed for the best espresso and a Smart Tamping Station applies the right tamp force at the perfect angle. There's also the Advanced Latte System which allows for hands-off milk steaming.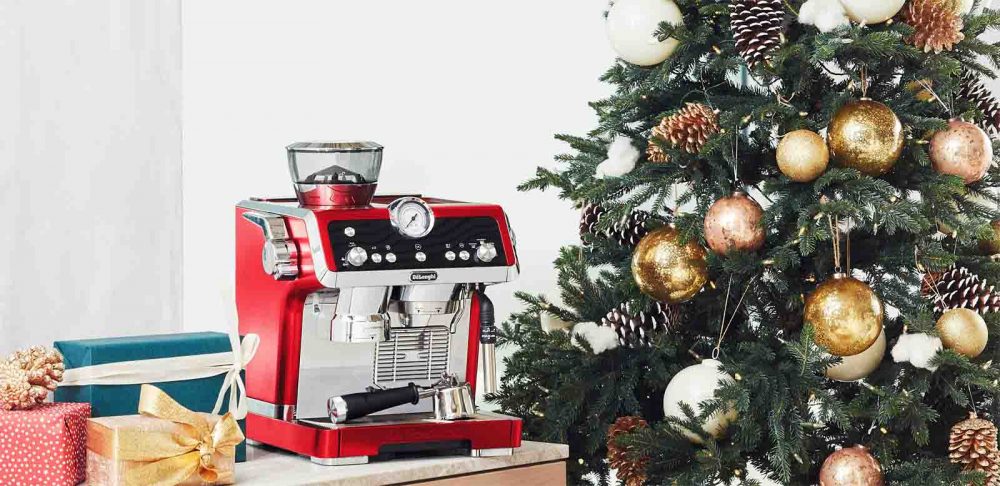 Designed with authentic Italian style, the De'Longhi La Specialista will look terrific in any kitchen and is available in a stylish silver and black design – or a bold red scheme that's a tremendous choice for those looking to invigorate their kitchen with a splash of colour. For more on colourful appliances that will bring your home to life, check out our recent blog.
Christmas Gift Idea #2 – For the Health-Nut
We all know how critical vitamins and nutrients are to a healthy body and mind. And that's why the health-conscious amongst us will love the Sunbeam NutriSeal™ Vacuum Blender – a Christmas gift that can give us up to a staggering 40% more Vitamin C in our smoothies and juices*.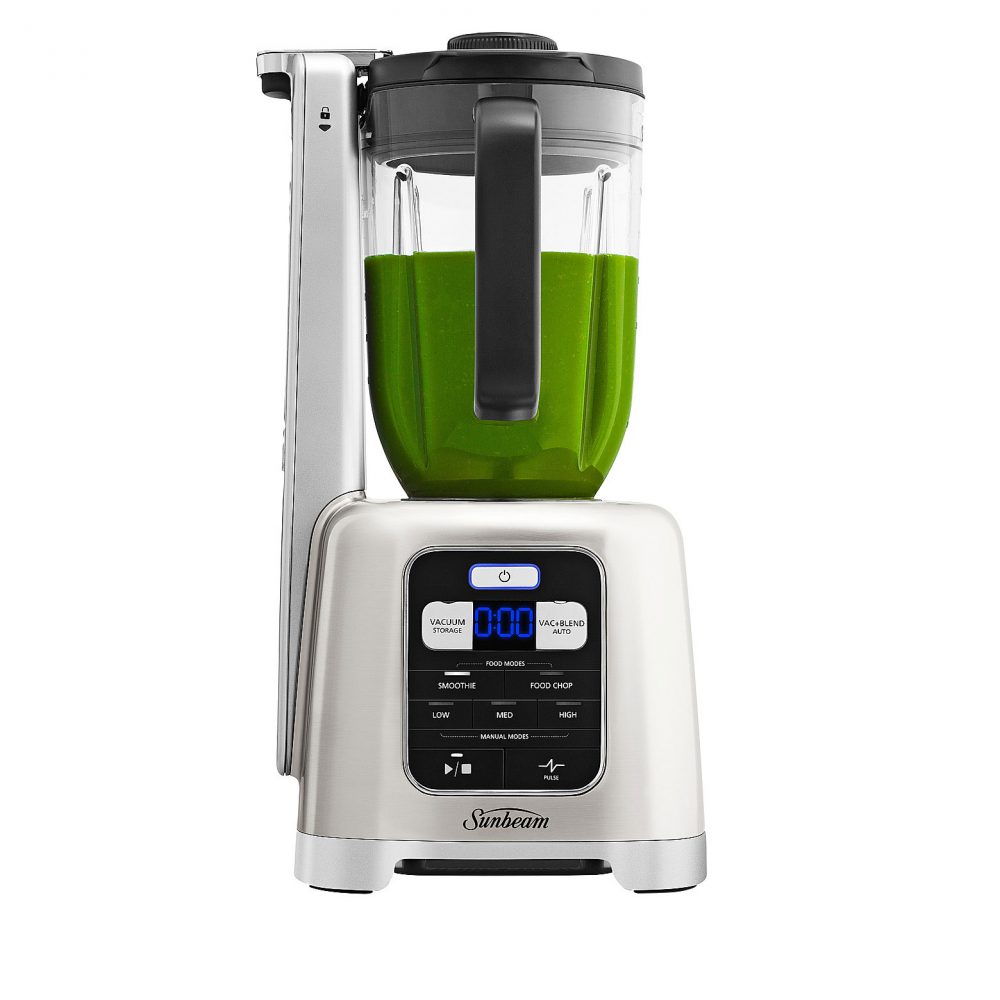 The Sunbeam NutriSeal's vacuum technology takes out the air that causes your fruit and vegetables to lose their colour and life when blended, allowing NutriSeal™ smoothies and juices to retain more goodness with none of the froth. Your Sunbeam smoothies and juices will look better too!
Another major benefit is that the Sunbeam NutriSeal's vacuum-sealed jug can preserve your smoothies for up to 24 hours, so you can enjoy your beverage throughout the day or make your breakfast smoothie the night before. Featuring Smoothie and Food Chop modes, the Sunbeam NutriSeal™ also doubles as a food processor. That's ideal for cutting down on benchtop clutter.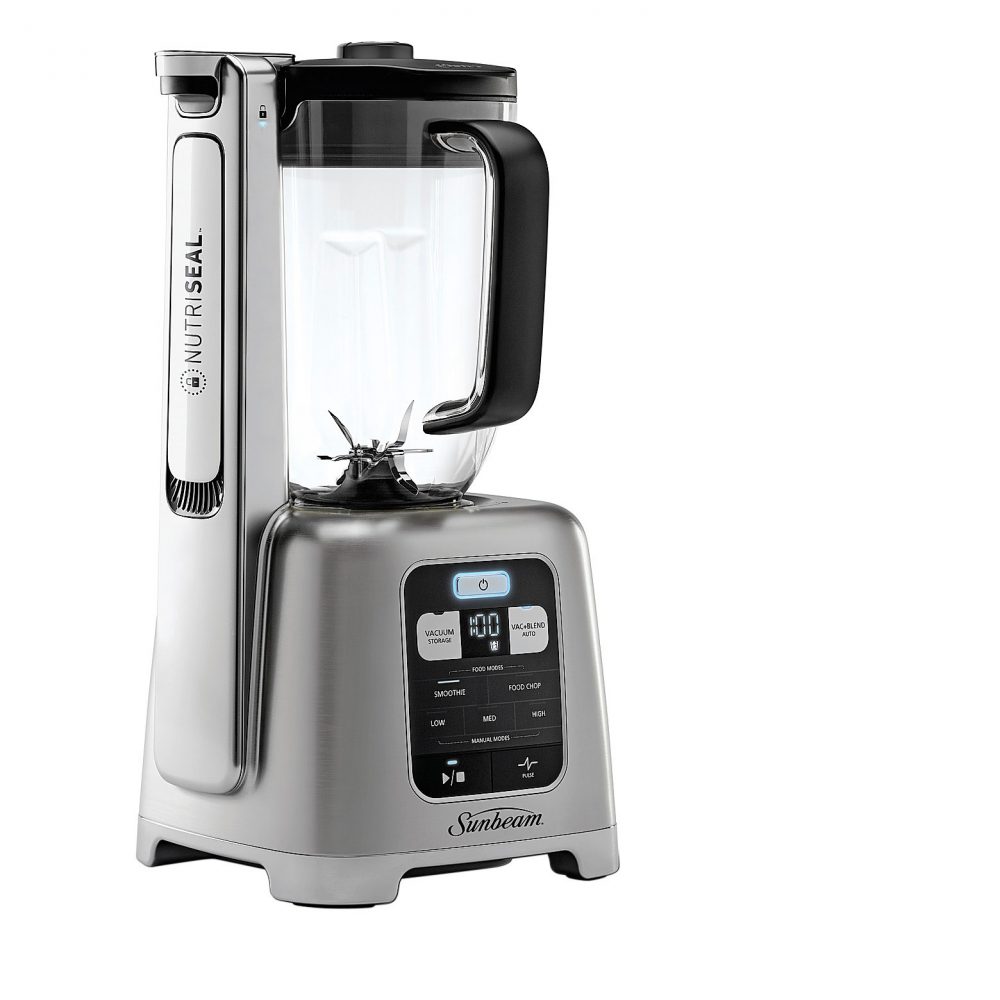 To top things off, the Sunbeam NutriSeal's vacuum-seal cup and blending jug are made of durable Tritan that can go straight into the dishwasher once you're done. Easy as!
Christmas Gift Idea #3 – For the Person Who Has Everything
Who's the hardest person to buy a Christmas gift for? The person who has (almost) everything!
Well this year, we think we've found a unique idea that will knock their Christmas socks off: the Sommelier from Breville . It's the best gift idea if you're all out of ideas!
To fully experience the aromas and flavours of wine, decanting is a must. But to decant properly can take hours.
The Breville Sommelier Wine Decanter cuts this process down to mere minutes by pushing 90% pure oxygen through the wine in a special glass decanter. The oxygen is thoroughly combined throughout the wine, instead of just touching the surface. This approach means those perfectly aged wines won't be spoiled by coming into contact with all the dust, pollen and other impurities in normal household air (to discover more about the causes of wine spoilage and how to prevent them, read our earlier article.)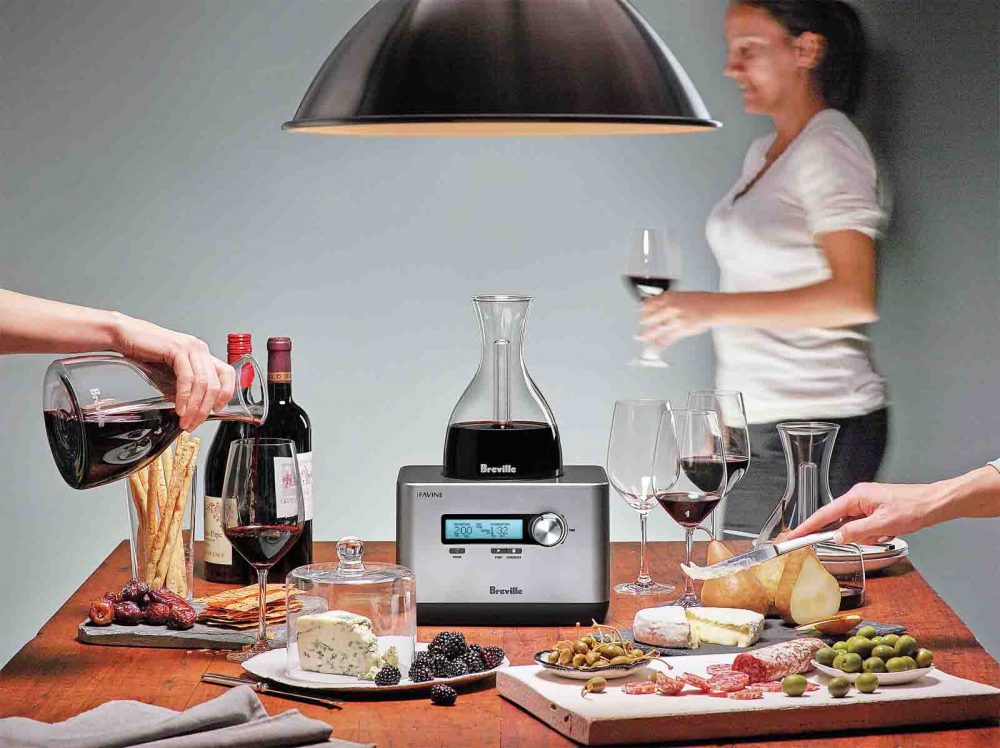 Again, the Breville Sommelier Wine Decanter is a gift for the person who has it all – and as a nation who loves celebrating Christmas outdoors with a glass or two, it's also one of the most Australian Christmas gift ideas in this gift guide!
Christmas Gift Idea #4 – For the Zen Friend Who Loves To Unwind
We've all got a friend that knows how to relax in style – the one who's so chilled she wouldn't be bothered if you didn't even get her a Christmas gift at all. Of course, that's not going to stop you!
The perfect Christmas gift idea for Zen friends everywhere is the HoMedics Ellia Gather Ultrasonic Aroma Diffuser. For those that love aromatherapy, the HoMedics Ellia Gather helps to create a totally calming, tranquil environment at home.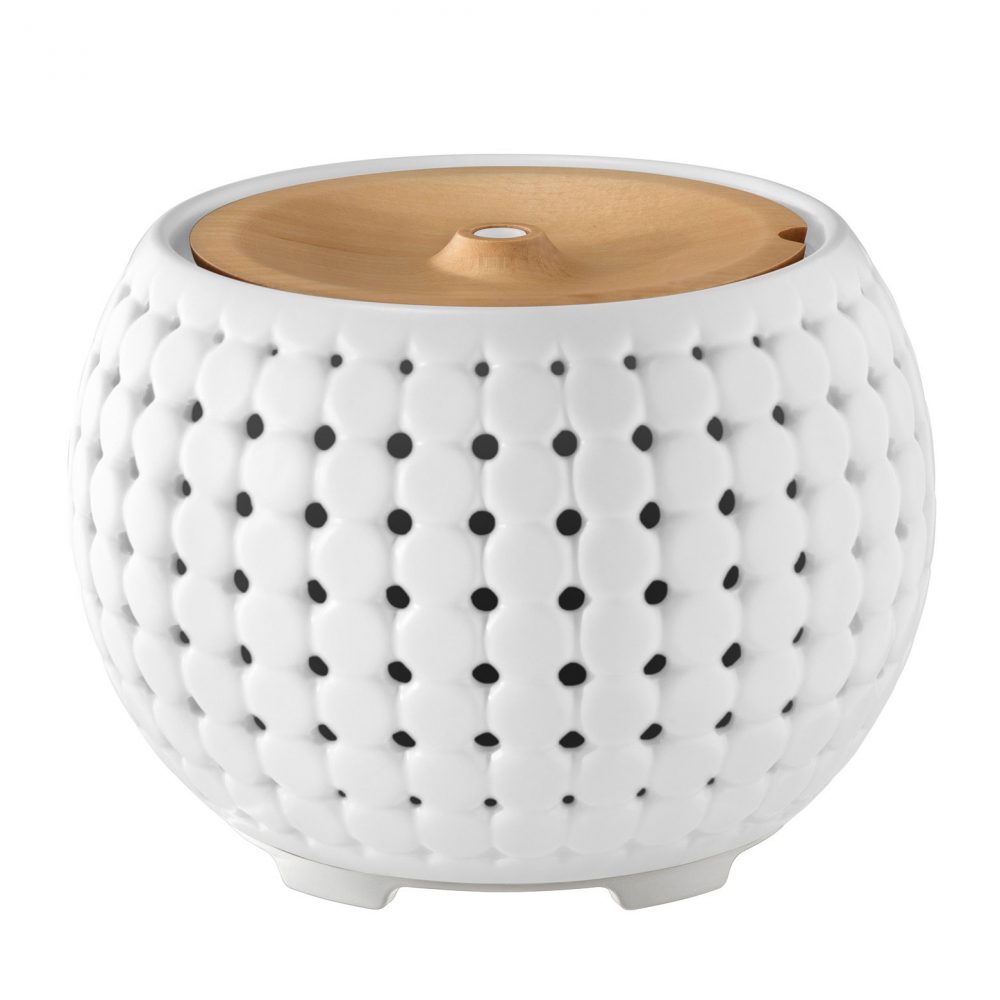 It's an ultrasonic diffuser that works by applying a high frequency to the essential oils in the tank, producing a fine mist that easily finds its way around the room. A colour-changing light makes for relaxing mood lighting, and a remote control means that they won't even have to get up to change the colour of the light or turn the diffuser on or off.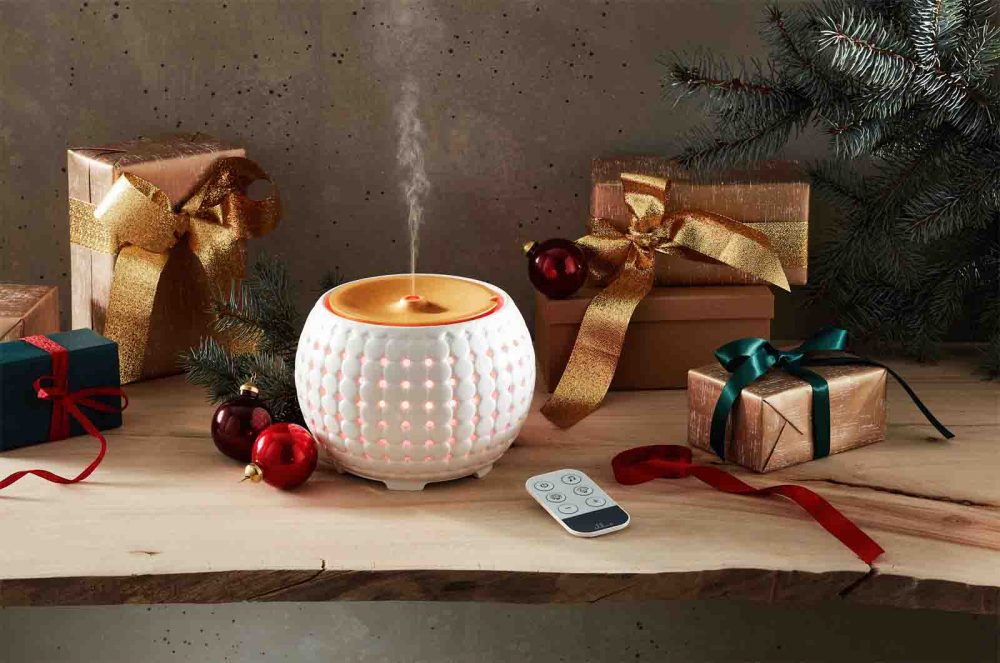 With up to 10 hours continuous operation, it can even play from a library of uplifting and calming sounds. Also included in the box are two essential oil samples to help them create the ideal mood.
Christmas Gift Idea #5 – For the Man Who Likes a Trim
Personally, I think one of the best gifts you can get at Christmas is one that you'll use for many years to come – perhaps every day. And, for the stylish guy in your life who likes to maintain a perfectly-groomed look, the Philips Multigroom S7000 18-in-1 Head to Toe Trimmer is that very gift.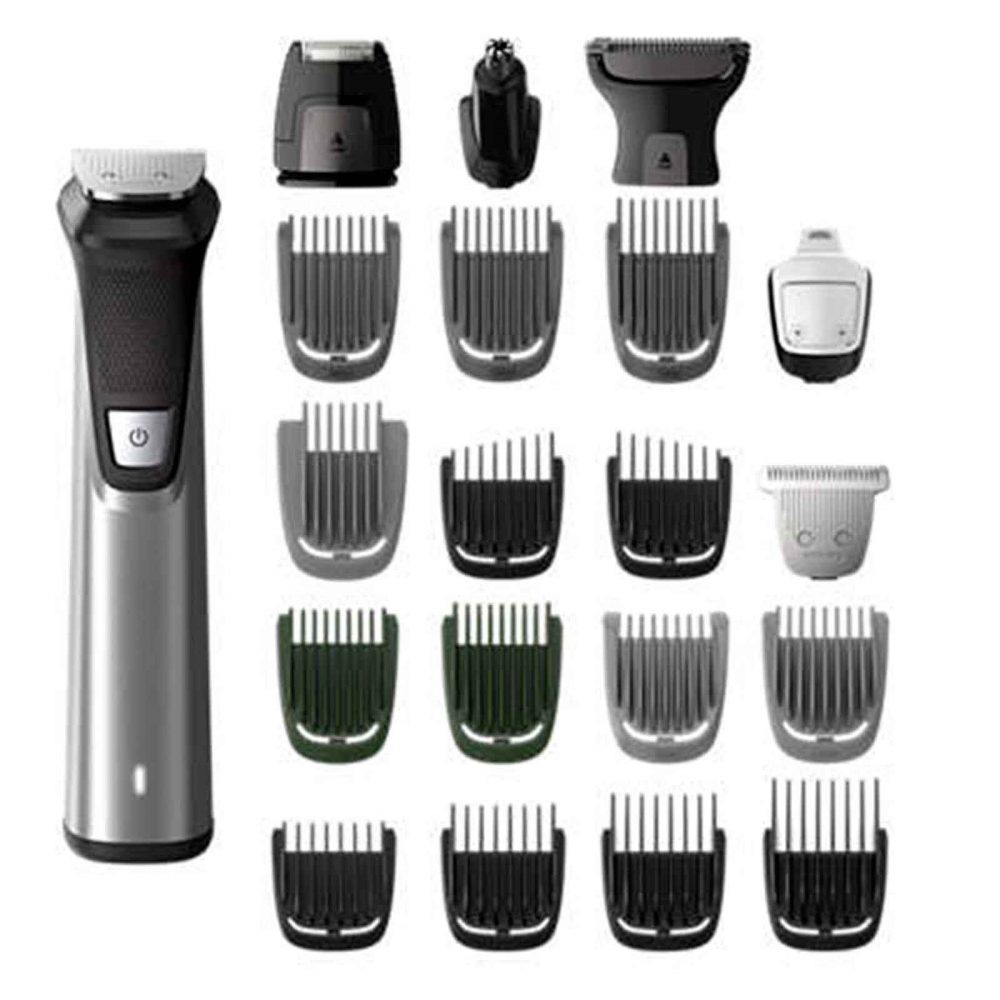 With 18 tools, this light handheld electric trimmer features everything they need to perfectly groom all areas of their face, hair and body, having them looking sharp for the holidays. Take the Precision Shaver tool, for instance – it will let them precision trim the edges of their cheeks, chin and neck. The Detail Metal Trimmer will define edges of beards and goatees, while the Wide Hair Clipper will trim even the thickest head of hair. The Bodyshaver will take care of body hair, while the Nose Trimmer will…. well, you get the idea! No matter their maintenance needs, they'll find the right attachment.
Cleverly, the Philips Multigroom S7000 18-in-1 Head to Toe Trimmer has a DualCut blade system, where blades gently rub against one another when in use, sharpening them as you go. This means the blades will stay sharper for longer, so it really is a Christmas gift that will keep on giving.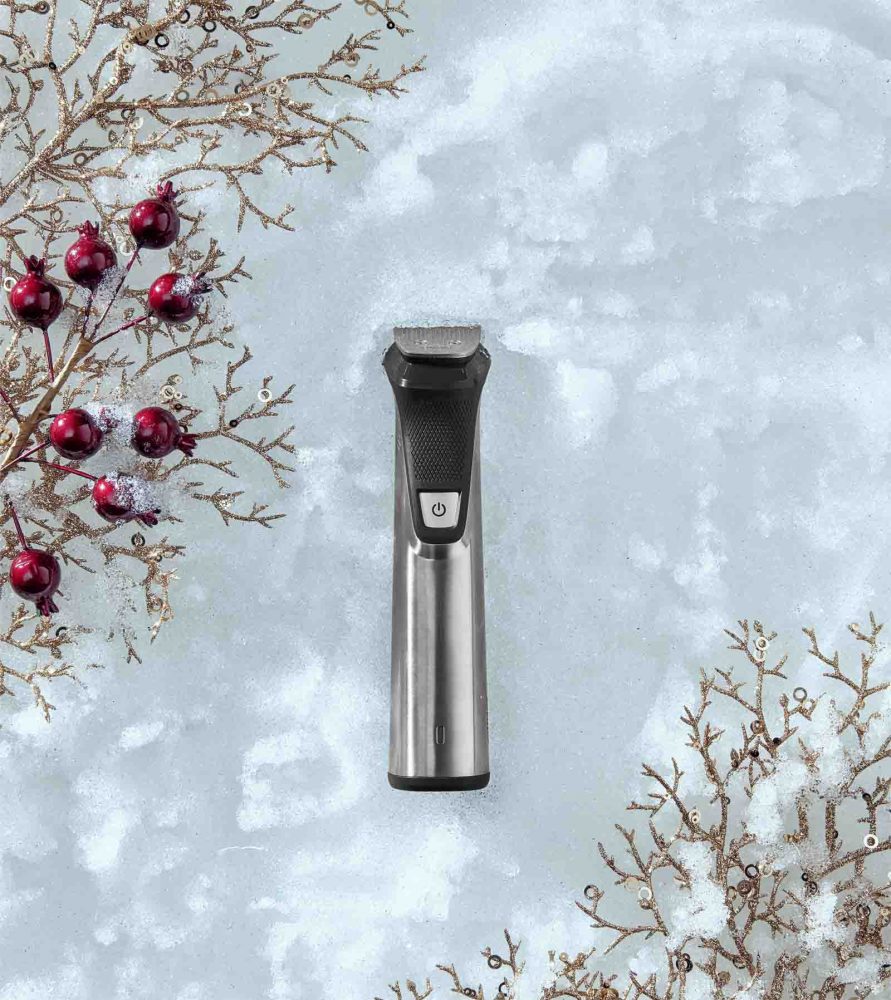 The Philips Multigroom S7000 18-in-1 Head to Toe Trimmer has up to five hours of battery life, giving them plenty of time to trim exactly how they want it. It's also suitable for use in the shower, and can be cleaned easily under the tap. This Philips trimmer has a skin protection system that allows hairs to be cut to just half a millimetre while minimising skin irritation, which is ideal for those who prefer a close shave.
Tip: If you're after a Christmas gift for Dad, the the Philips Multigroom S7000 18-in-1 Head to Toe Trimmer is a great place to start!
Christmas Gift Ideas #6, #7, #8 & #9 – For the Woman Who Tames Frizz
For the fashionista, a stunning outfit can be easily ruined by not having the hairstyle to match. So why not help her create salon looks at home with these Christmas gifts for her.
To help her fight frizz while drying her hair, give her the VS Sassoon Frizz Defense 2300W AC Salon Hair Dryer. It packs a 2300W punch to dry hair quickly and evenly, which can create wind speeds of up to 100km/h. Frizz Defence and Even Heat Ceramic technology means that she'll enjoy dry hair without the static. There are two speeds and three heat settings on offer, including a true cold-shot mode to lock in those stunning curls.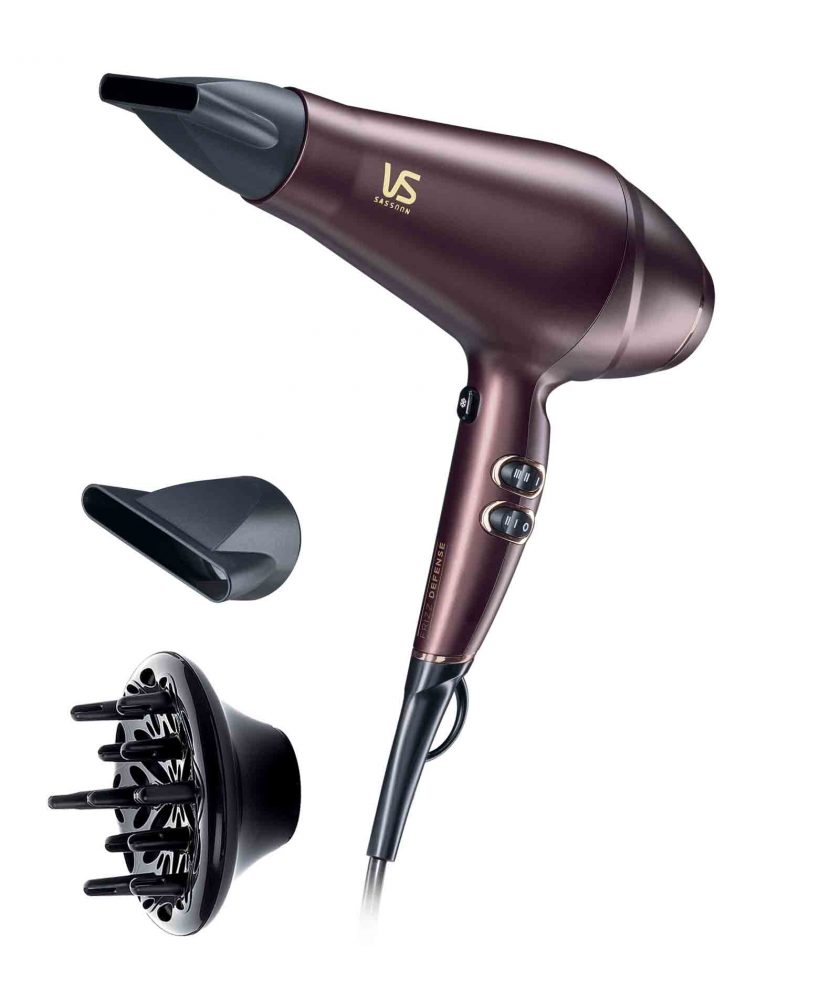 If they struggle with tangles, the VS Sassoon Frizz Defense Rotating Hot Air Styler is also a great gift idea. This styler, with included 50mm brush attachment for mid-to-long hair and 38mm brush attachment for shorter styles, takes the work out of brushing and helps to create volume. Soft bristles are designed to create styles full of bounce and body, and Heat Ceramic technology locks in moisture as their hair dries to ensure it's full of shine.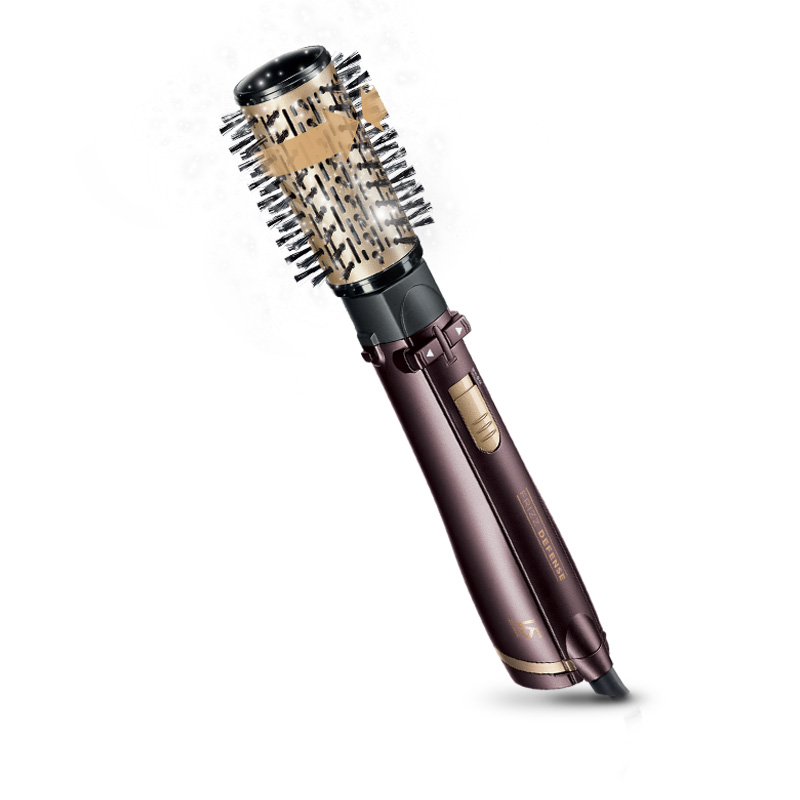 For effortless straightening, the VS Sassoon Frizz Defence Salon Hair Straightener is just the ticket. It features Super Frizz Defence technology that applies ions to the hair cuticle, which helps them to relax and stop frizzing up. The plates feature ceramic materials and Sol-Gel technology to avoid hair damage and create smooth, shiny results. Up to 235°C of heat is available to tame even the wildest of manes.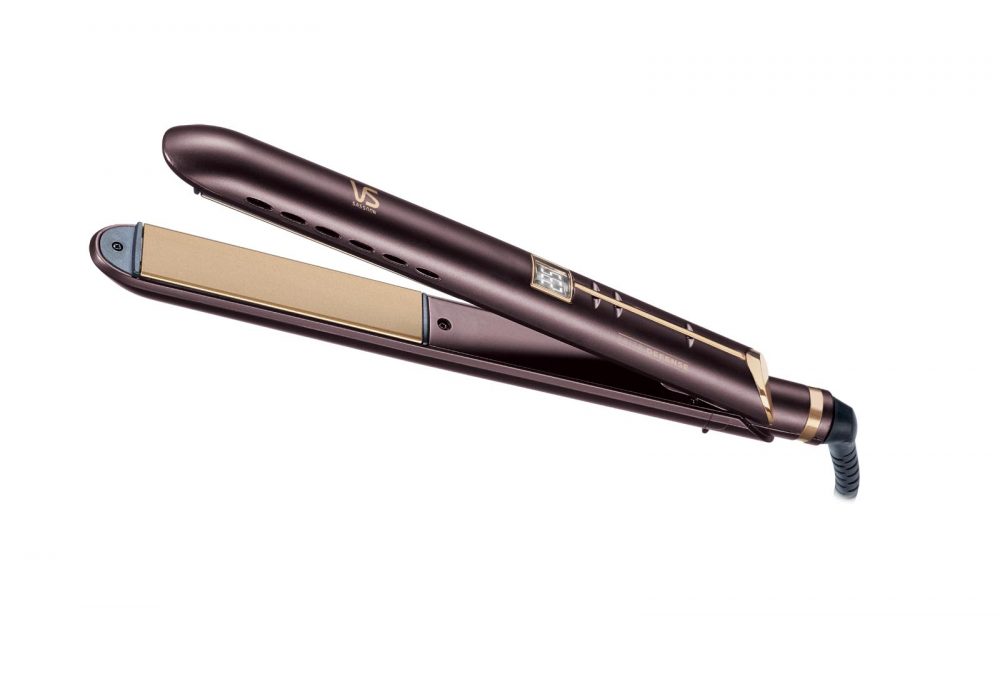 For everyday straightening and style, the VS Sassoon Frizz Defence Hair Straightening Brush is the ideal gift. Also equipped with Super Frizz Defence technology, this brush features a handy paddle shape making it easy to use, as well as a 3D Ceramic surface, heat-activated bristles and up to 200°C of heat available.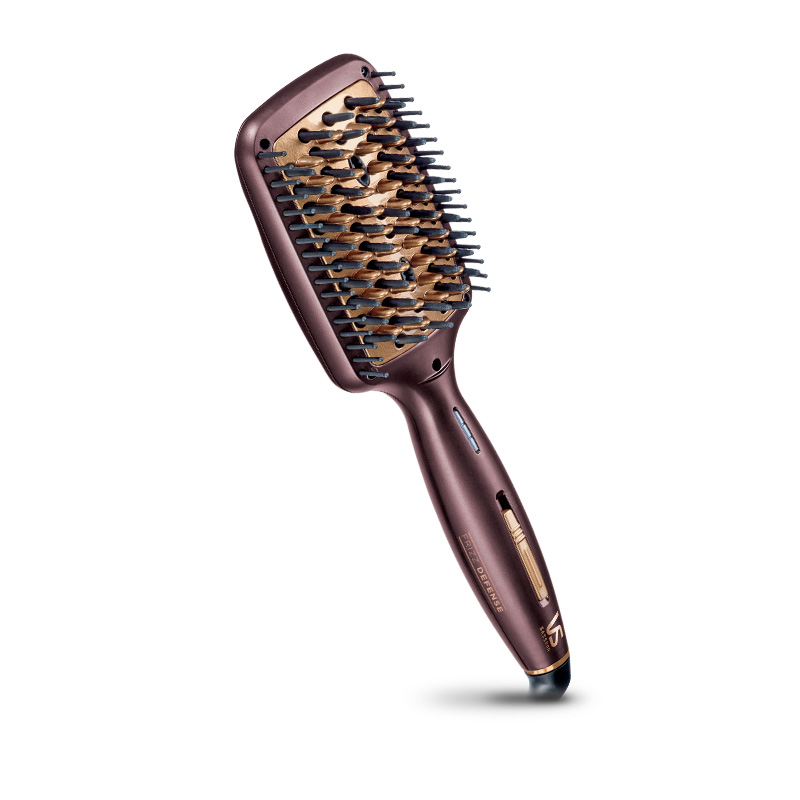 For Christmas gifts for her, you can't go wrong with the VS Sassoon Frizz Defence collection!
Christmas Gift Idea #10 – For the Person Who Loves To Clean
For those who love being neat and tidy, one of the best Christmas gift ideas is one that helps make it easy to have a clean home: the Karcher WV6 Window Vac Cleaner. Taking the pain out of window cleaning, the Karcher WV6 Window Vac Cleaner may look like a squeegee , but it's soooo much more. The WV6 features a large suction blade with microfibre wiping cloth that easily cuts away the grime and muck that builds up on windows – both at home and in the car. At the same time, the cord-free WV6 vacuums away all the dirty waste water, leaving no streaks. Plus, with up to 100 minutes of battery run-time, you should be able to take care of all your windows in one session – with plenty of time to spare!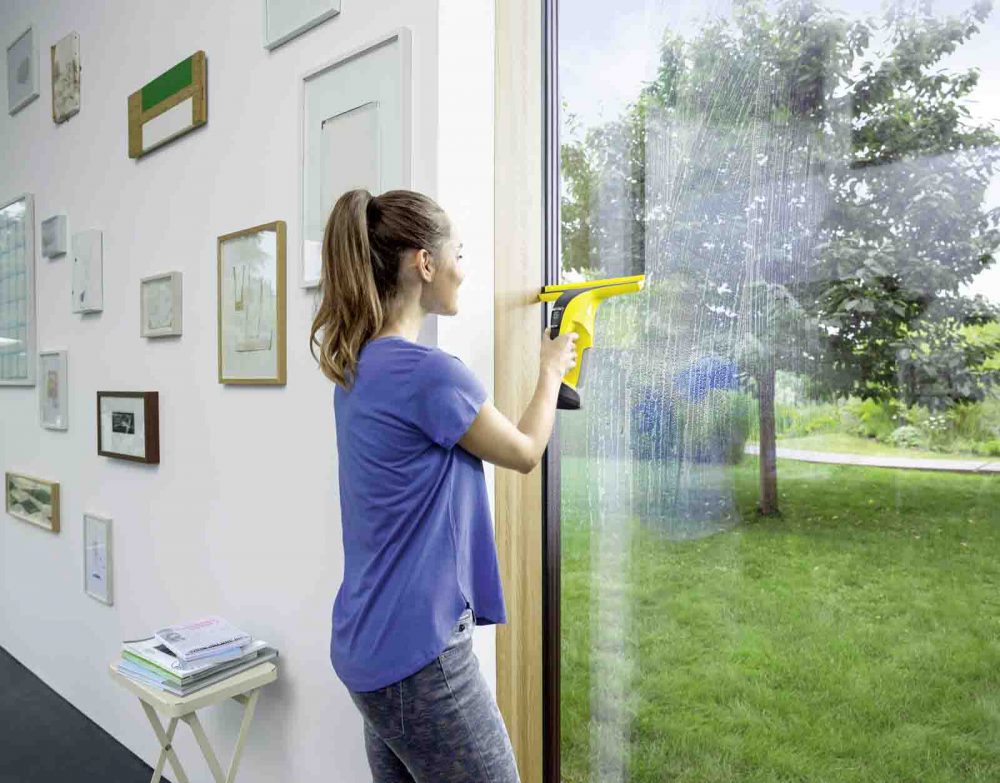 To learn more about the Karcher WV6 Window Vac Cleaner, take a look at our WV6 review, where we took it home and tried it for ourselves!
Shop The Best Christmas Gift Ideas for Friends & Family
Looking to discover more of the best Christmas Gift Ideas for friends and family? Simply shop online or head in to your local Harvey Norman store, where our friendly, expert staff will help you with all the gift-giving inspiration you need!
*Preserves up to 40% more vitamin C with vacuum technology vs Traditional blending on this blender. Individual results may vary depending on ingredients used.