At the start of last year, I had the pleasure of reviewing the LG CordZero A9 Ultimate Handstick Vacuum. Flexible, powerful and incredibly clever, it felt like I was living in the future compared to my existing barrel vacuum.
When I found out that LG had rolled out a new version – the LG CordZero A9 Kompressor Ultra – I was very curious about how it would fare against the model I had previously tested. I loved the old one, so couldn't wait to try this one.
Exclusive to Harvey Norman, I spent two weeks road-testing the brand-new LG CordZero A9 Kompressor Ultra handstick vacuum in a cordless vacuum review. Is newer better? Read on to find out!
'LG Kompressor'? Tell me more!
One of the many challenges involved in creating a true, no-compromises replacement for a corded model is dust capacity. A big bin is hard to pack into a handheld device. But what if there was a way to fit over twice the amount of dust into the same container?
With new Kompressor technology, that's exactly what LG has achieved. It's a very simple innovation too, like all the good ones are. You simply press down on a lever, and a plastic ring pushes the dust down towards the bottom. It's quite incredible how much extra space this simple feature gives you: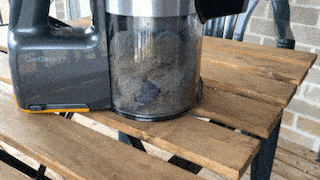 Kompressor technology is certainly no gimmick, as it hugely reduces the number of times you have to empty the vacuum out. In two weeks with the new-model LG CordZero A9 Kompressor Ultra handstick vacuum, I only had to do this once. That was after multiple cleans of the entire flooring area, as well as the car and other miscellaneous cleanups. Using the Kompressor lever also helps push the dirt out when emptying the bin. It's such a useful feature, and one that really makes things a lot more convenient.
So, what else is new with the LG CordZero A9 Kompressor Ultra Handstick Vacuum?
The main vacuum system has seen improvements with the new LG CordZero A9 Ultra model. Last time around, I was impressed by LG's air flow vacuum technology that utilises powerful mini whirlwinds of air to separate out dust particles, as well as the Smart Inverter Motor. For the LG CordZero A9 Ultra handstick vacuum, it's been upgraded to offer up to 200 air-watts of suction, up from 140. This is paired up with an improved 5-step filtration system that now features a true HEPA exhaust filter. That's fantastic news for people like me whose allergies can be triggered by fine dust, as it means the LG CordZero A9K will now filter out up to 99.97% of those particles instead of releasing them back out into your home.
Also new with the LG CordZero A9 Kompressor Ultra is LG's AI ThinQ smart connectivity. Already present on the LG range of washers, dishwashers and dryers, it offers you really useful notifications when the vacuum has finished charging and when your filters need to be cleaned. Let's face it, we live on our phones these days and so a notification is very handy. Plus, if you have ever wondered how much time you spend vacuuming a month, the AI ThinQ app will tell you!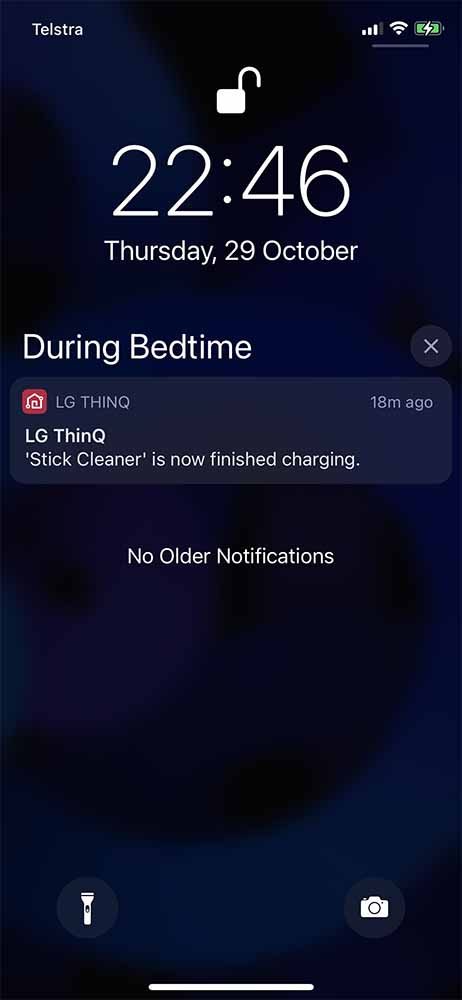 That's all good, but how well does the LG CordZero A9 Kompressor Ultra clean?
The new LG CordZero A9 Kompressor Ultra has all the vacuum cleaner fundamentals covered extremely well. Just like the original model, it's a pleasure to handle. It's nicely weighted, incredibly smooth, and pivots effortlessly around corners and into gaps. In terms of suction, the standard mode was all I needed for general carpet and hard floor cleaning jobs. Cruising along at its standard power level, the LG CordZero A9 Kompressor Ultra effortlessly lifted the dust, dirt and debris that my aging barrel vacuum tends to miss even with a fresh, clean filter. The Power Drive Multi Surface Nozzle with its sturdy, rotating bristles efficiently beat the dirt and dust loose from my carpet, which has an unfortunate dimpled design that acts as a natural trap for dust and particles.
For your tiles, the LG CordZero A9K's Power Drive nozzle for hard floors is now slimmer, smoother and easier to manoeuvre. It also has a big, soft brush that won't scratch those delicate finishes.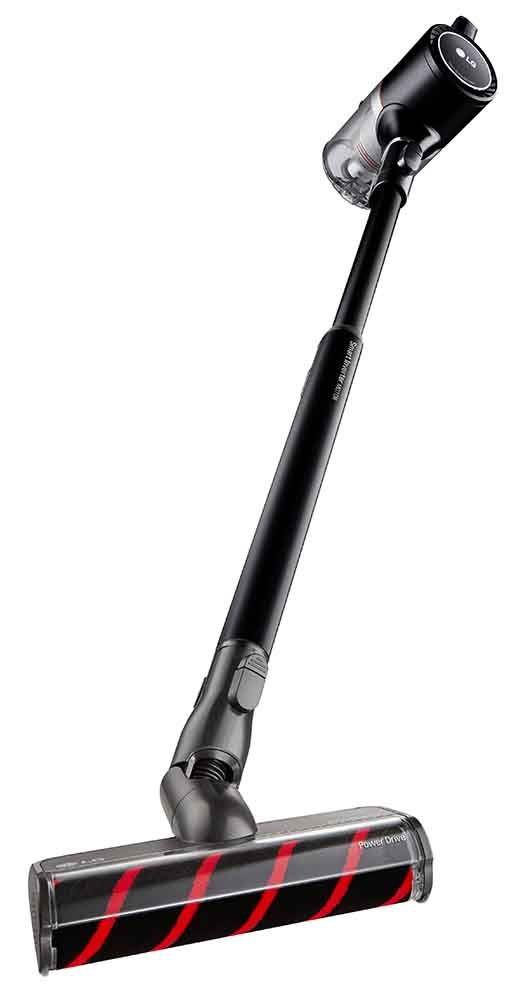 LG CordZero A9 Kompressor's main telescopic pipe has four lengths to choose from. This made cleaning the stairs in particular an absolute cinch. Using one of the shorter settings allowed me to find a very comfortable position, in contrast to the awkward stances and angles that my old vacuum forced me into. I can see how it could also be ideal for a family, where one of the shorter settings would be great for when it's the kids' turn to clean up (that's what they do, right?).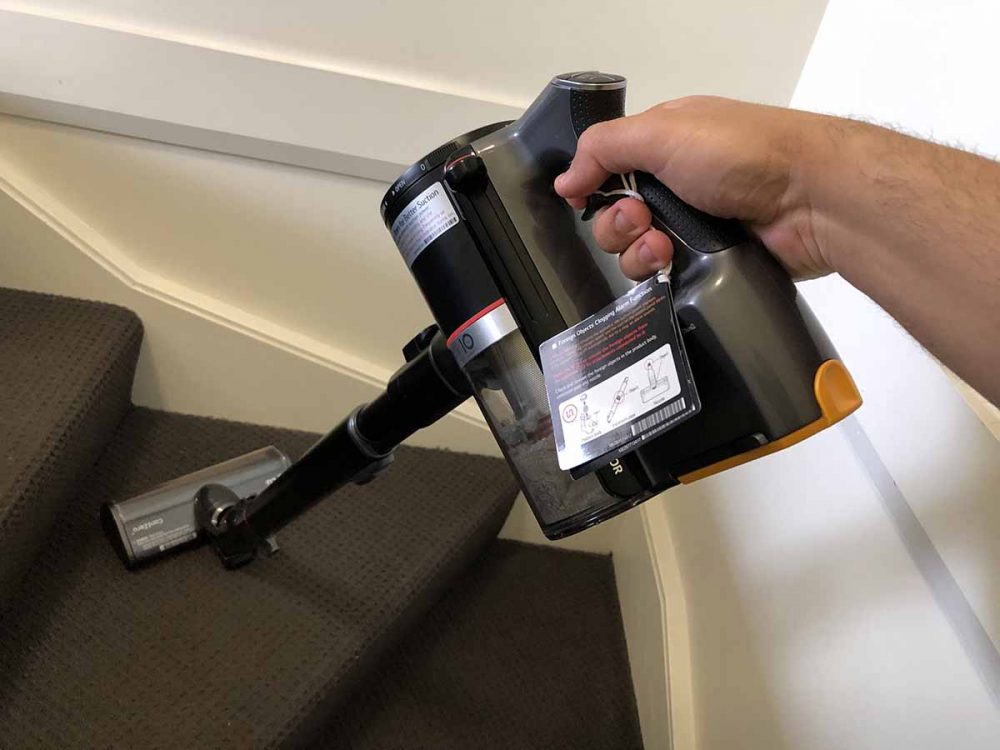 Extend it all the way and it's great for reaching under the bed, too.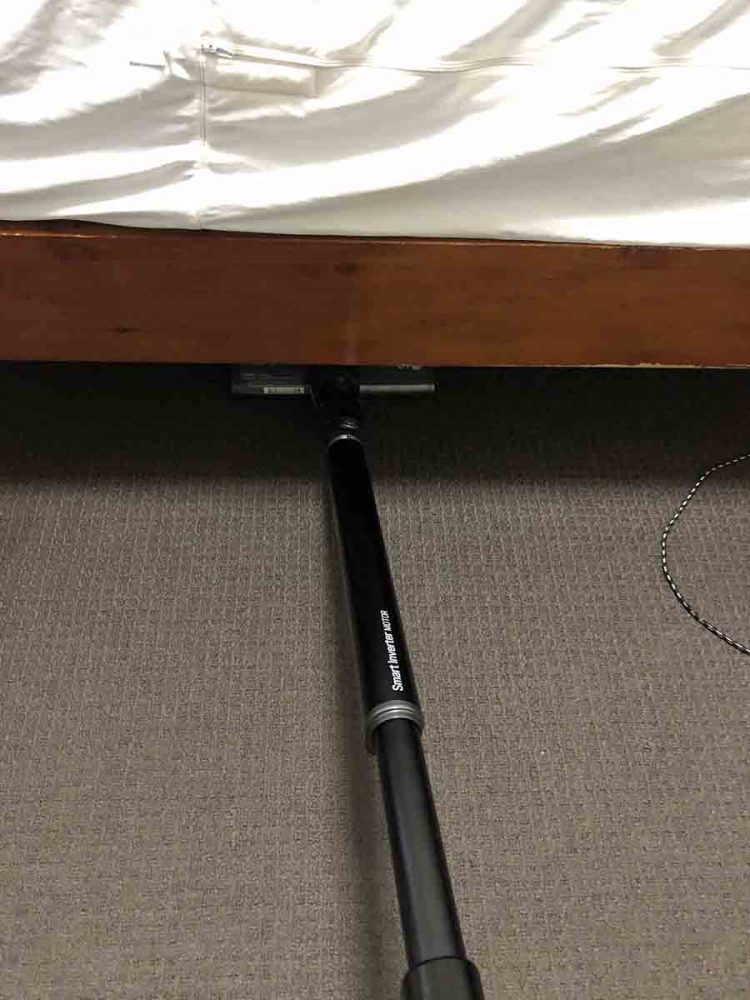 Sometimes, dirt and mess can become trapped deep in carpet and this is where the LG CordZero A9 Kompressor's Turbo mode shines. Hold the 'More Power' button, using the simple Thumb Touch Control system, for a few seconds and this stick vacuum goes from quiet achiever to beast mode. On Turbo, the vacuum is so powerful that it's easy to forget the whole show is running on a battery and a tiny inverter motor, and not mains power.
How long does the LG CordZero A9 Kompressor Ultra last?
Speaking of batteries, the LG A9K Ultra comes with two. These simply slot in and out of the vacuum with a click. Despite the more powerful suction, each battery can now last for up to 60 minutes each* – up from 40 minutes previously. Even if cleanup takes more than an hour (hopefully not), you can simply slot in the next battery and keep on going. Using the improved dock, you can also have your next battery charging while you clean with the other.
In use, it's really clear that the battery runtime has improved. A non-stop clean of my floors, including downstairs tiled living/dining/kitchen and three bedrooms, took approximately one bar out of the three-bar battery indicator. So, with the vacuuming done, I still had two-thirds of one battery left…plus another fully-charged one ready to go! Even if I lived in a larger home with three stories or more, I'd never be worried about battery life. The LG CordZero A9K Ultra just never quits.
In my previous review of the LG CordZero A9 Ultimate Handstick Vacuum, I noted the noise, or lack thereof. Amazingly, even though it's more powerful, this model is also very quiet. Your pets and small children won't be scared of this one.
Vacuum Transformer Time
One of the things I love most about handstick vacuums and especially the LG CordZero series is that they offer multiple devices in one. Not only are they worthy replacements for that bulky old corded vacuum, but they effortlessly become high-power handhelds by removing the main telescopic pipe. For cleaning those awkward, tough-to-reach areas, they're unbeatable and this LG stick vacuum is no exception.
The LG CordZero A9 Kompressor Ultra shines when it comes to the car. Car interiors are very good at both getting dirty and being annoying to clean with a normal vacuum. This LG Kompressor vacuum did a superb job at beating the dirt out of the carpet and mats, as well as getting into those crevices where dirt builds up.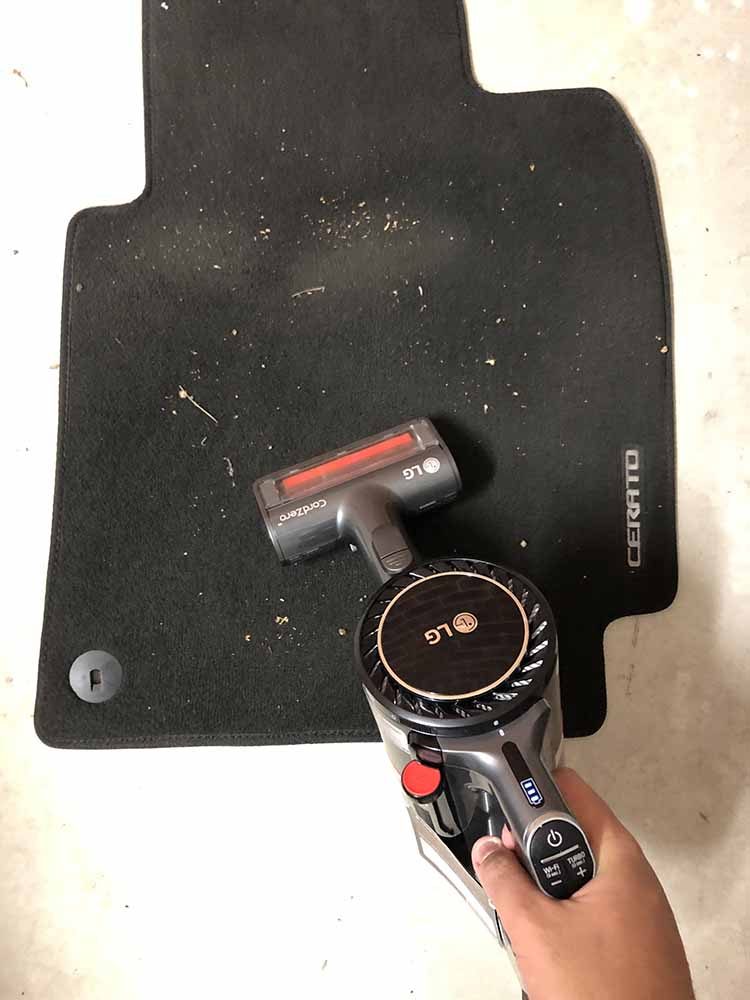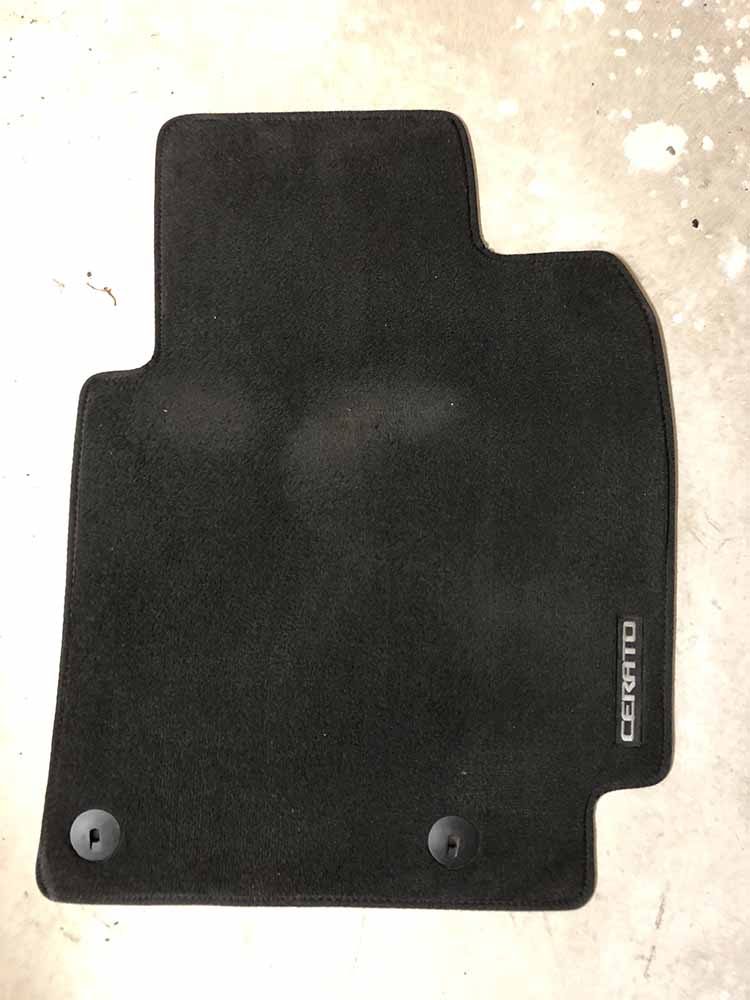 The LG CordZero A9 Kompressor's Power Drive Mini attachment was just ideal for the flatter surfaces, while the clever Flexible Crevice Tool excelled at getting right in to those tough spots.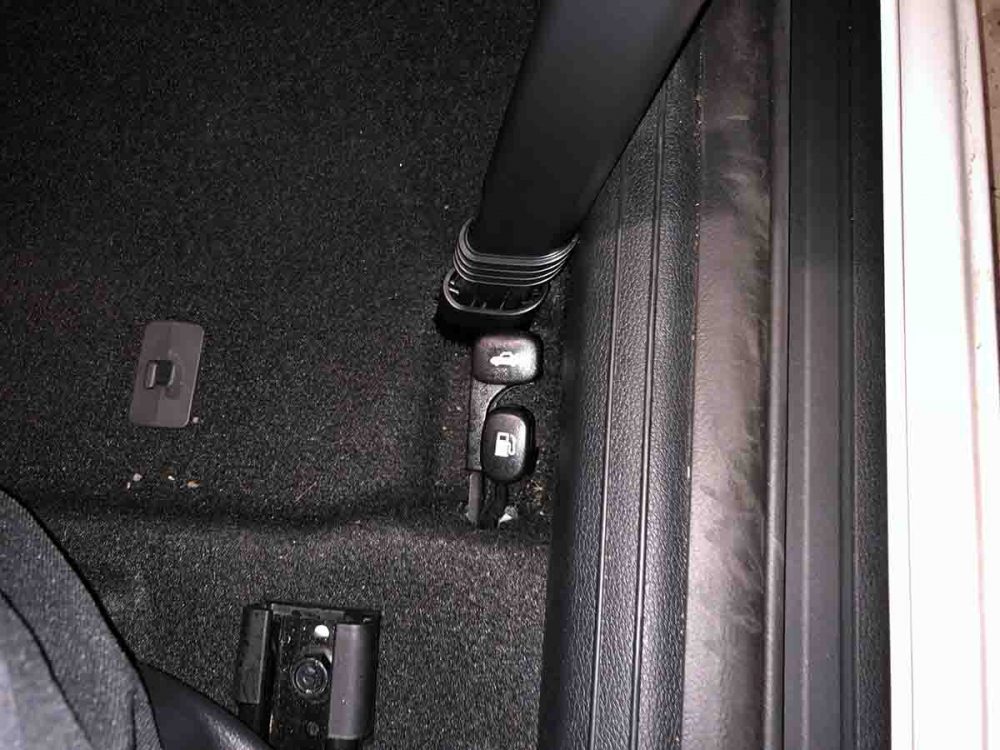 Going back inside, the Power Drive Mini was also fantastic for cleaning places that my regular vacuum would never reach, such as the space between the wall and the bed.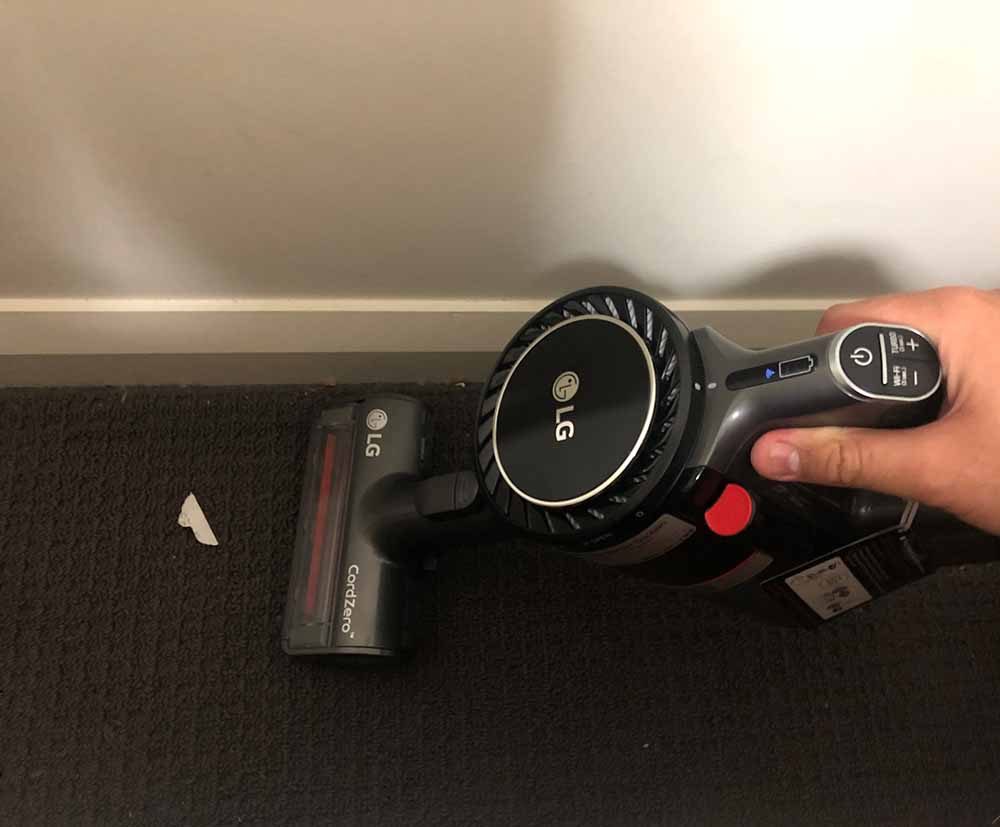 It was also ideal for refreshing the filter in my air purifier, effortlessly lifting that rather gross layer of dust.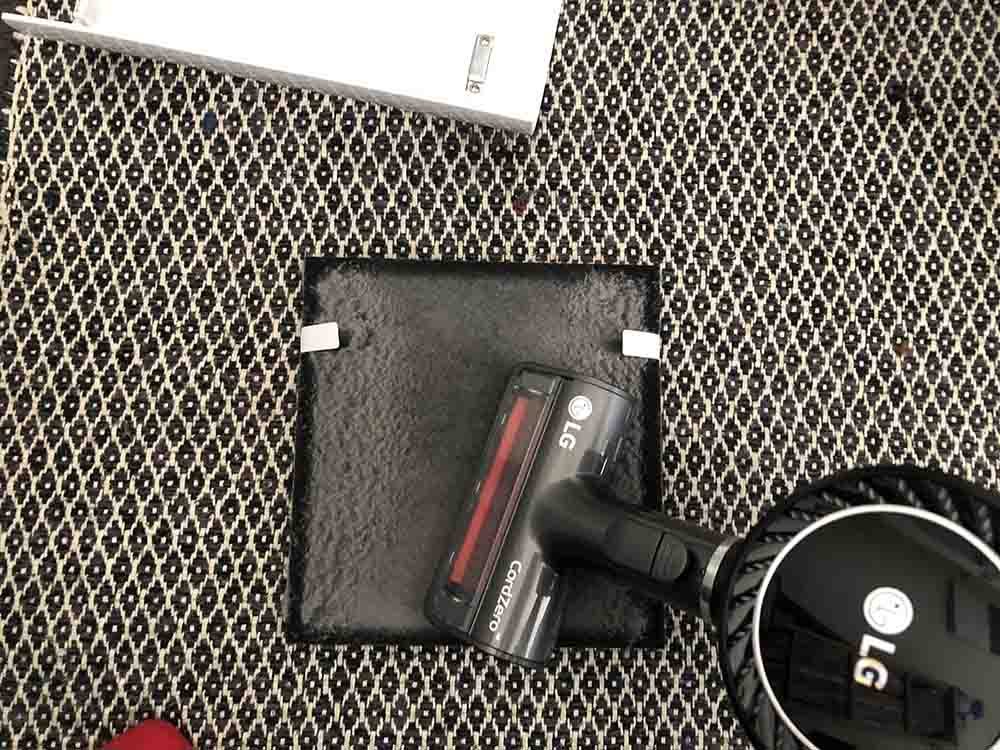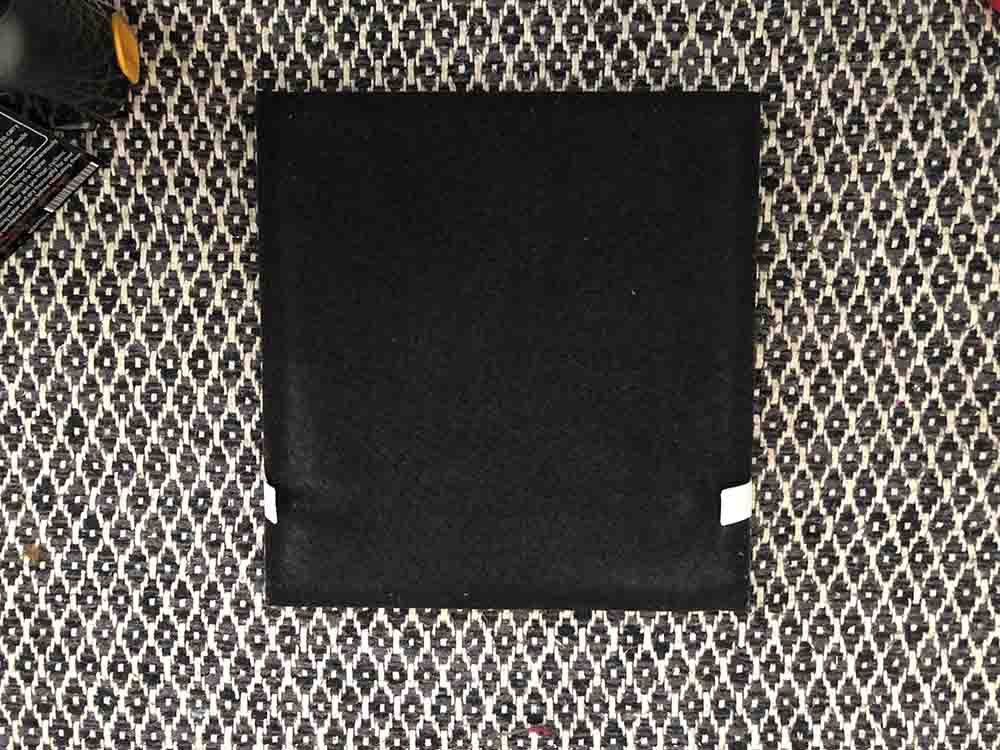 The LG CordZero A9 Kompressor Ultra's handheld tools also excelled on furniture. The standard crevice tool did a great job at getting the dirt and crumbs out of my armchair.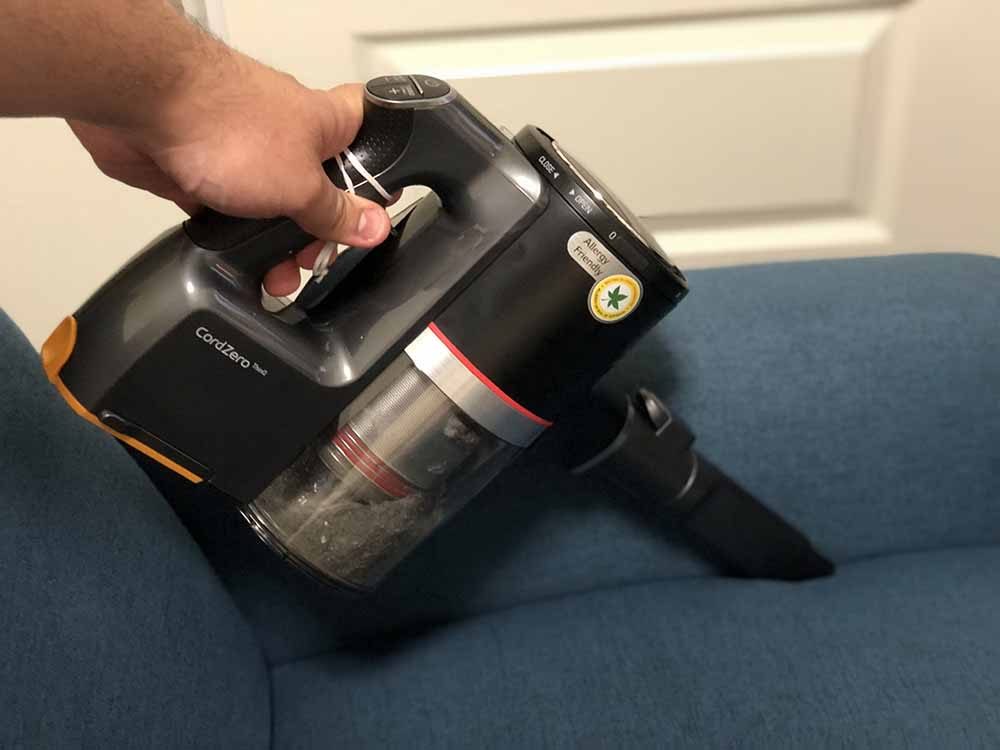 The flexible crevice tool was great at reaching beyond arm's length.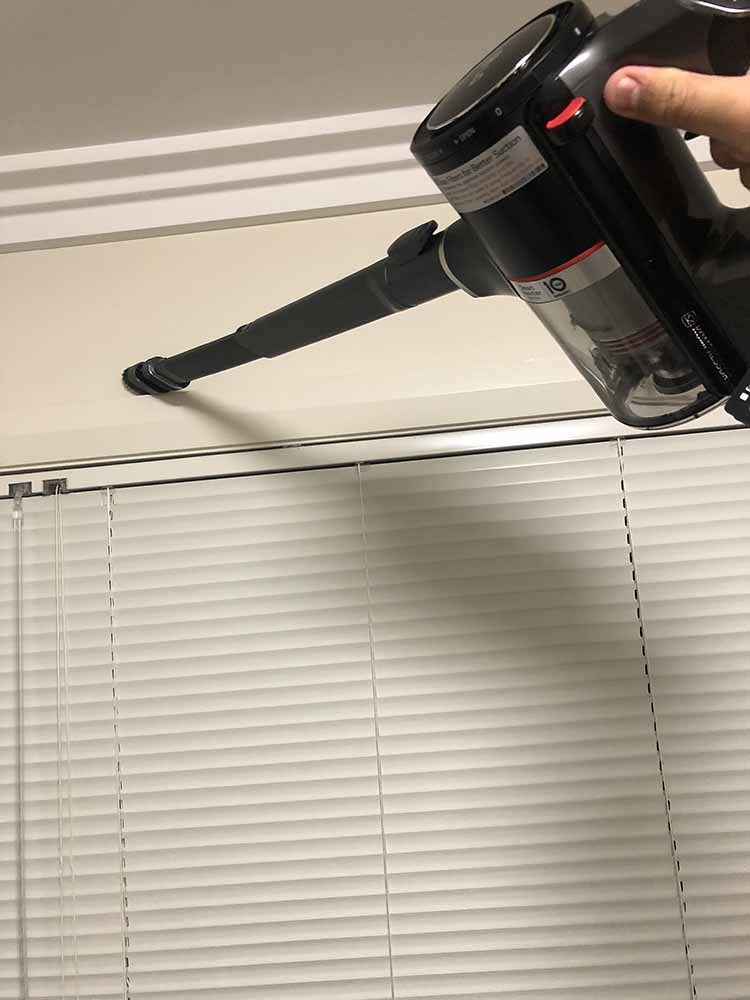 While the unique Bedding Power Punch helped to keep the mattress and bedding fresh and healthy.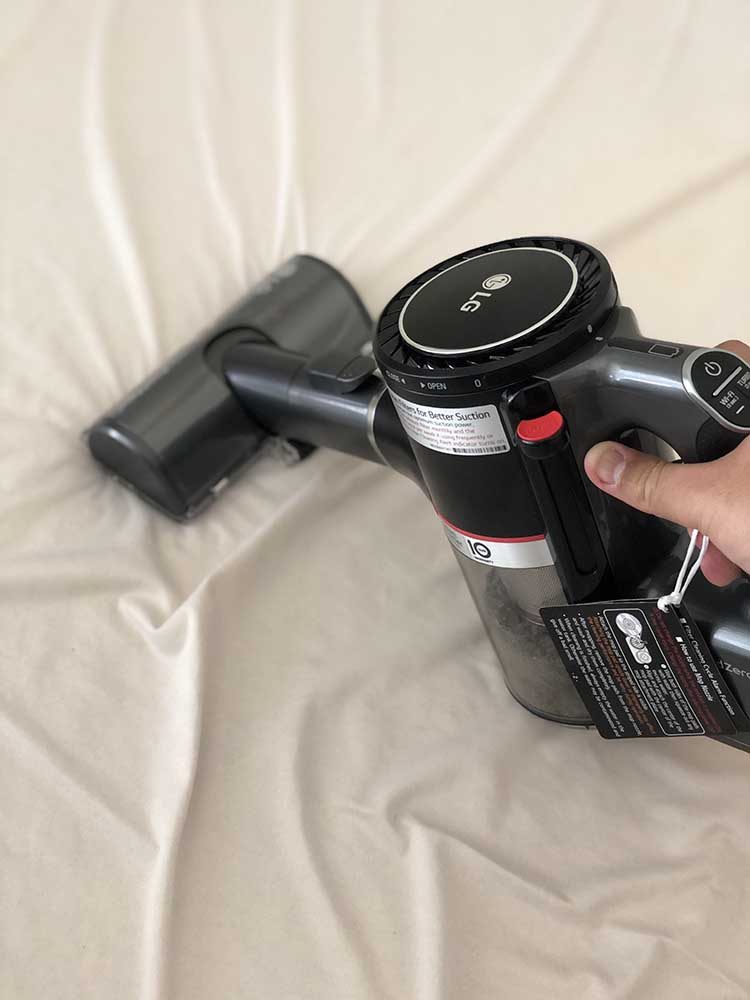 And with the Combination Tool, even your devices can benefit from a clean.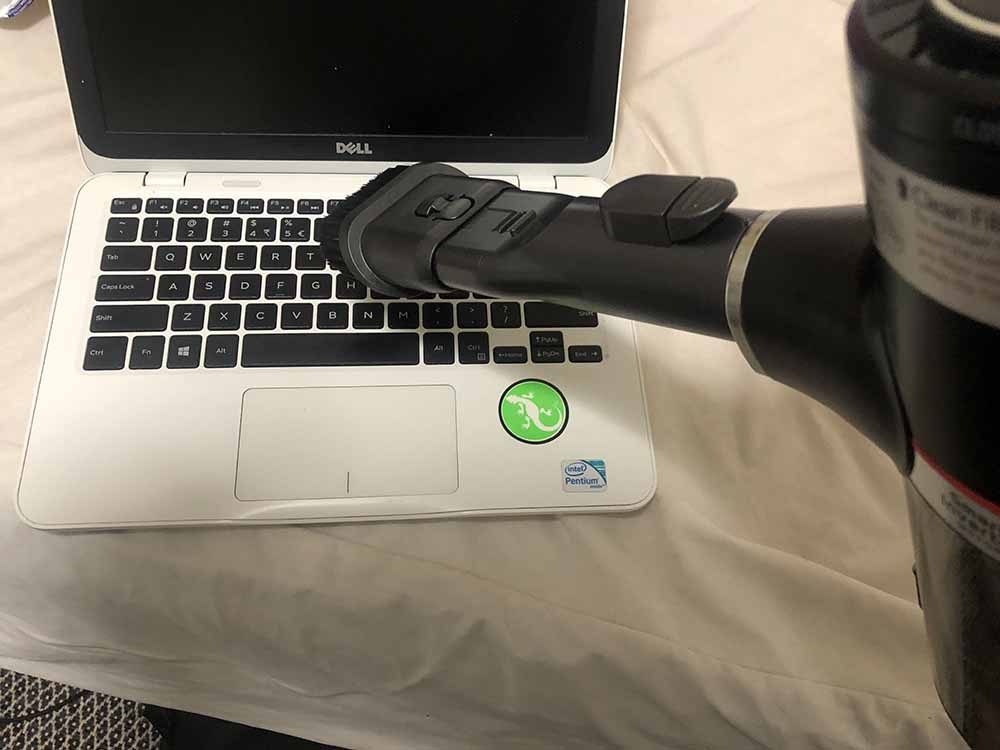 Mop to the Top with the LG CordZero A9 Ultra Kompressor
Last time around, one of my favourite features of the LG CordZero A9 Ultimate Handstick Vacuum was the Power Drive Mop. This is an attachment that lets you vacuum and mops your floor, at the same time. I was pleased that LG retained the concept for the new LG CordZero A9 Kompressor Ultra, because it really is satisfying to do both things at once and save yourself a heap of time and energy.
The process is easy. All you need to do is fill the water tank, attach the soft mop pads, click the Power Drive Mop onto the vacuum and away you go. Shiny, dust-free tiled floors await!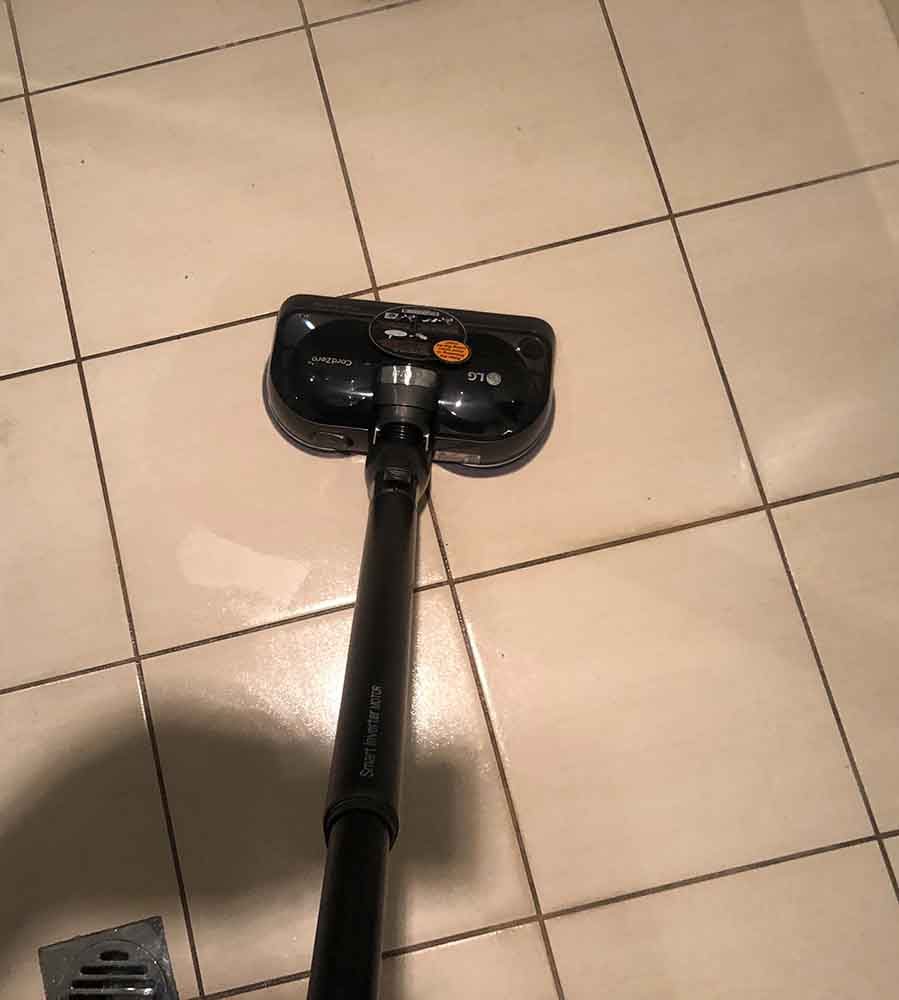 The pads are machine-washable too, which makes maintenance as hassle-free as it gets. Almost two years on, I still think the Power Drive Mop idea is one of the best cordless stick vacuum features on the market.
Which Handstick Vacuum Should I Get?
After my first time testing the LG CordZero vacuum, I came away with the distinct impression that it was easily one of the best vacuums available in Australia.
A fortnight with the new version, and its thoughtful and genuinely helpful improvements, has only reinforced my view that the LG CordZero line is more than worthy of consideration next time you're vacuum shopping. Personally, I think it'll be very difficult to look past the LG CordZero A9 Kompressor Ultra Handstick Vacuum Cleaner, with every tool and attachment you could need.
Shop it online or head to your local Harvey Norman store and let our friendly, expert team take you through all the features of the LG A9 Ultra package!
Update After 6 Months with the LG CordZero A9 Kompressor Ultra (May, 2021)
I thought it was time to provide an update on how the LG CordZero A9 Kompressor Ultra is performing after half a year! After all, while it's great to know about the initial performance, it's probably even more beneficial to see how the appliance performs over the long term.
The good news is that I've only become fonder of this LG vacuum. Over a longer period of use, the LG CordZero A9 Kompressor Ultra is not showing any signs of slowing down.
One of the main long-term concerns with anything cordless is the battery longevity. But I haven't noticed any evidence of the batteries degrading at all in the LG A9 Kompressor Ultra. The vacuum still easily lasts through cleaning upstairs and downstairs on one charge.
Suction is also still as strong as can be. An occasional clean of the filters is all that's needed to keep things flowing nicely, and this LG vacuum feels just as strong as it did on Day 1 out of the box. All you ever need to do is run the filters under the tap, dry them out and you're good to go.
I've also had a chance to use more of the included tools and my favourite has to be the Flexi hose. It gives you even more flexibility to get into those tight spaces and crevices.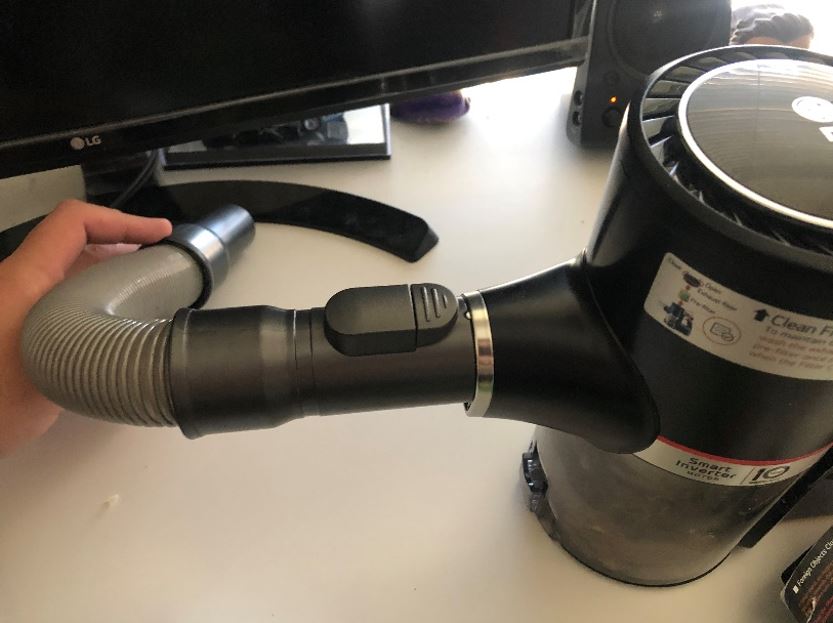 I've only grown more confident that the LG A9K really is one of the best cordless vacuums you can buy in Australia – and I'm glad I kept it way longer than the initial two weeks (I think the powers that be forgot to ask for it back!)
*Up to 120 minutes total run time when using 2 batteries, vacuum set to starting 'normal' mode without Power Drive Nozzle. Up to 80 minute run time when using a Power Drive Nozzle. Actual run time may vary when using attachments and depending on the operating environment and settings.