Spring really is magical. The chill of winter is fast disappearing, the days are getting longer, and the sun is back for us to bask in its glow. Colour has returned to the trees, flowers are blooming, and the holidays are around the corner.
Unfortunately, not all of us get to enjoy the positivity of springtime. In fact, for the approximately one-third of Australians with an allergy, September coming around often means  a runny nose, puffy eyes, uncontrollable sneezing, and even a bit of fatigue.
Thankfully, there are products on offer to bring much-needed relief this allergy season. Some of these, known as Sensitive Choice® products, can even reduce allergens while you sleep. To show you what's possible, we've chosen three of our favourite Sensitive Choice® bedding options from the great range of Bambi Clima products available at Harvey Norman. Read on for more on how something as simple as bedding can help you fight those annoying reactions this springtime!
Make a Sensitive Choice®
Three of the most common allergies include asthma, eczema, and hayfever. Fortunately, the Sensitive Choice® program has made it easy to know which products might help those with these conditions – all you have to do is look for the blue butterfly logo.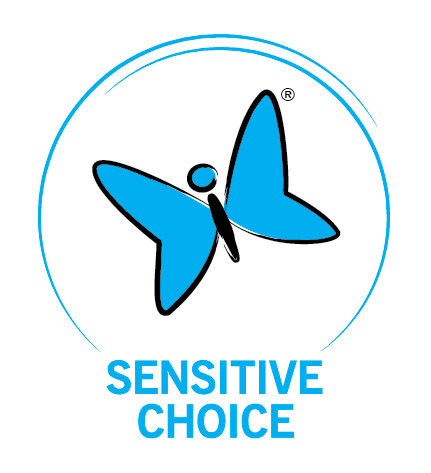 The Sensitive Choice® program is an initiative of the National Asthma Council Australia. An independent and voluntary panel of experts was chosen by the Council to consider whether the products or services submitted for review are suitable to carry the Sensitive Choice® logo. Thorough research and evidence is considered when determining whether or not they demonstrate a potential benefit for people with asthma or allergies. So if a product, like the three from Bambi Clima range we're about to take a look at, has the butterfly logo – you'll know it's friendly for allergies that you or the family might have.
1) Breathe Easy with an Allergy-Friendly Pillow
Sneezing fits can really interrupt your day. It's a frustrating experience, all the more so when you've eliminated everything you think could be causing the problem.
Easily overlooked, however, is the role pillows have to play in causing a round of the sneezes. Standard pillows that are made without much regard for allergies are very good at trapping dirt, dust, fluff, mites, hair and other little irritants that can have you sniffling until lunchtime. One particularly alarming stat suggests that up to 33% of the weight of a pillow that is a couple of years old is made of up dead skin, dust mites and their droppings. Not lovely, to say the least, and awful for allergies like asthma.
The Natura Clima Ingeo Pillow is an ideal allergy-friendly pillow designed to avoid all these pitfalls. This anti-allergy pillow is made from Ingeo fibre, which is derived from corn and sugar cane. Ingeo fibre has two major advantages that you'd look for in an anti-allergy pillow. Firstly, the fibre is just as comfortable as others while being naturally hypo-allergenic! That's fantastic news for anyone after a pillow that feels just as plush and fluffy as a typical one, without triggering those annoying allergies.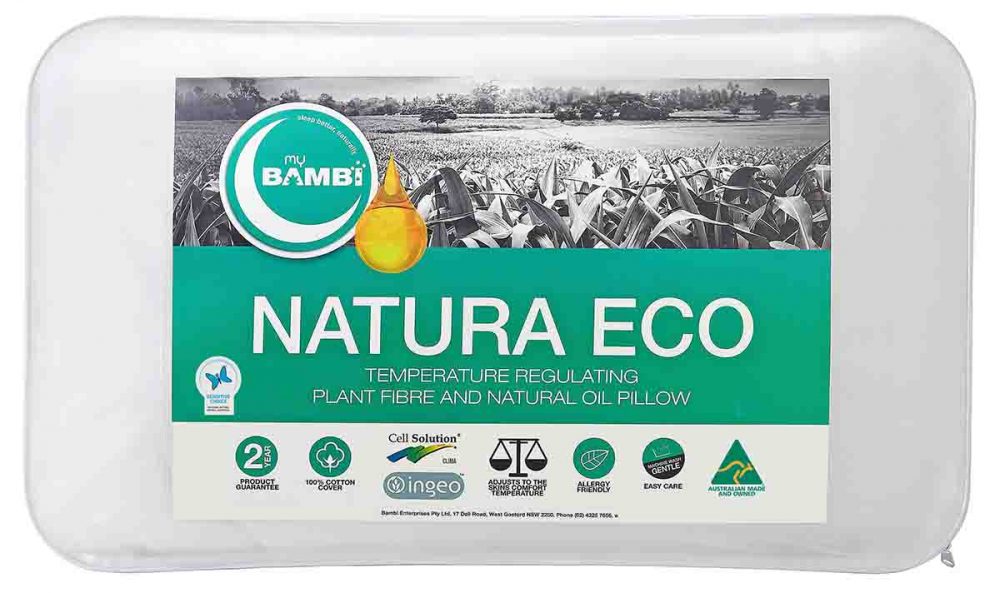 Second, Ingeo fibre has a property known as hydrophilia. That word might sound weird, but all it means is that Ingeo textiles attract and absorb water well. How is that relevant to a pillow? Well, it means that your Natura Clima pillow brings a healthy, breathable surface to your bed and will wick moisture away from your skin during sleep. Anyone who 'sleeps hot' will know how enticing this sounds, especially with summer around the corner.
There's also a third benefit to Ingeo – being derived from very common crops like corn means that it is highly renewable. Good for your allergies and better for the planet!
2) Four Seasons, One Allergy-Friendly Quilt
It's always difficult trying to find bedding that keeps you at the right temperature. The ideal quilt would be one that can offer year-round comfort. One that can adapt to your body's natural sleeping temperature, keeping you warm when you need it and letting out excess temperature at other times.
It sounds impossible, but that's exactly what the Natura Clima Ingeo Quilt can do.  It features a natural phase change material woven into the fabric. This absorbs heat energy as it changes from a solid to a liquid – taking in the heat from your body. Amazing!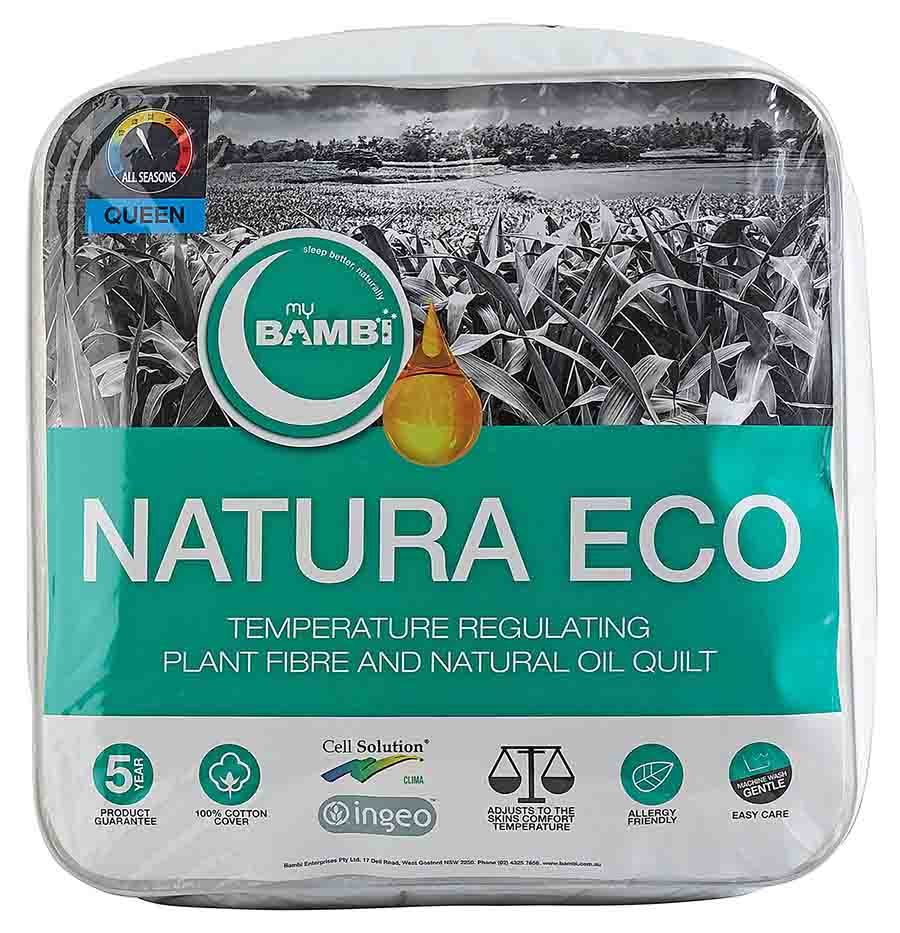 This clever phase-changing system is woven into the same Ingeo material as the nicely matching Clima Pillow. That means all of the same benefits, including its natural resistance to allergens. The large surface of regular quilts can often provide a rather large breeding ground for mites and dust. Avoiding this with an allergy-friendly quilt made from a naturally hypoallergenic material like Ingeo is a big step towards a sleep surface that won't have you waking up itchy or sneezing. It's not just good for allergy season – it's a great option for the entire year!
3) Stay Protected with an Allergy-Friendly Mattress Protector
Obviously, one of the key parts of a good sleep environment is your mattress choice; in fact, it's probably the most important of them all. Finding a good one is not always easy, and usually involves a bit of an investment. Given that, it makes sense to want to protect your mattress and extend its life as much as you can. A good mattress protector such as the Tencel Clima Mattress Protector does exactly that, offering up a few good qualities that will keep your mattress looking fresh for years to come.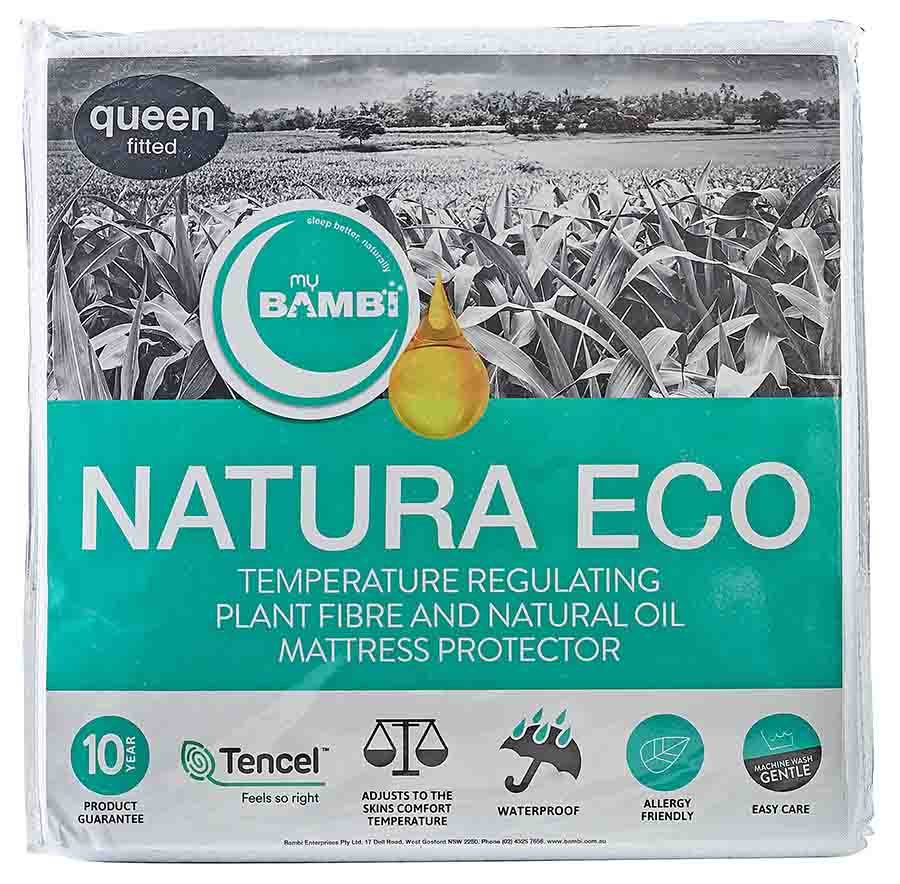 One of the key advantages of the Tencel Clima Mattress Protector is that it is waterproof. So if you enjoy a beverage in bed, then your mattress is far less likely to suffer a permanent stain if a spill does occur. Being waterproof also helps to protect your mattress from any unwanted moisture such as when a person sweats during their sleep.
Mattress protectors can also play a key role in adding another comfort layer to the bed. This mattress protector is made of Tencel, which shares a lot of excellent properties with Ingeo fibres. It's naturally renewable (derived from wood), is very soft and smooth – meaning you won't have to deal with that typical plastic mattress protector sound when moving about – and also very good at absorbing moisture away from the skin. In terms of bedding, another comfortable layer that works to keep you cool and dry is never a bad thing!
For allergy-sufferers, there's another very good reason why a mattress protector like this is an excellent option for allergy management: because, unfortunately, dust mites find mattresses just as warm and comfortable as we do. It might be alarming, but even the tidiest bedroom is more likely than not to have hundreds of thousands of these little critters living in the mattress. Dust mites are not harmful in and of themselves, but the droppings they leave behind are one of the typical triggers for asthma, eczema and a host of other common allergies. One of the only truly effective strategies for allergy management and fighting the dust mite invasion is encasement of your pillows and a mattress with a protector like this one.
Putting all three of these products together means you've achieved allergy-friendliness in each layer of the bed. From where you rest your head, above you and below you, the Bambi Clima range of options has you covered head-to-toe in protection for asthma and allergy sufferers.
How to make your bedding more allergy-friendly
If you're tired of waking up stuffy-eyed or sneezing, head into your local store and chat to our expert staff about the great range of Sensitive Choice®-approved bedding on offer, including the full range of allergy-friendly products from Bambi Clima, or shop online.
Want to know more about Sensitive® Choice and the asthma-friendly products available at Harvey Norman? We've created this page to give you more information about what's available.