Family owned since 1899, and with a mission of improving lives through better sleep, A.H. Beard knows a thing or two about making mattresses.
A long-time favourite brand for Australians, A.H. Beard have sought to raise the bar even higher with their new Body Balance range of memory foam mattresses.
Exclusive to Harvey Norman, the Body Balance range offers a superior sleep experience like no other.
The key word here is 'balance'. This new range seeks to create the perfect combination of comfort and support, while also offering Outlast® temperature regulating fabric that ensures you won't be too hot or too cold.
We caught up with A.H. Beard director, Allyn Beard, who was able to provide us with a wealth of information on the Body Balance range and why so much time and effort has gone into developing this new range of mattresses.
"We wanted to provide a range that found the balance of body temperature, the balance between comfort and support and the balance in any sleeping position," said Allyn, his passion and enthusiasm evident.
"Whether you're a side sleeper, back sleeper, stomach sleeper or something in between, many of us choose positions when resting that put strain on our bodies, causing back and neck problems."
He goes on to say: "This is where Body Balance differs.  The memory foam in the Body Balance range individually conforms to your body shape in any sleeping position. This individual level of contouring results in minimal partner disturbance and a more restful sleep through the night."
Then there's the intuitive Outlast® technology for optimal heat regulation which responds to individual body temperature for optimal sleeping comfort.
"Using Phase Change Material, Outlast® absorbs, stores and releases heat to maintain for optimal sleeping comfort," Allyn explained.
"Outlast® technology and memory foam was first developed for use by NASA, and is the only phase change material that carries the Certified Space Technology™ seal of approval."
The Body Balance Range
The Body Balance range consists of three mattresses, Mantra, Soul and Asana. Each of these are available in Firm, Medium or Plush feels.
When we asked Allyn how our readers know which feel is right for them, he responded:
"When you go to shop for a mattress, knowing what you are looking for is very important."
"Test out the mattresses by using the SLEEP test. This process of testing mattresses is designed to help you carefully consider the most important factors of mattress shopping."
Here's how to take the SLEEP Test:
Select a mattress that's right for you, size and comfort are important.
Lie down on the bed in your natural sleep position.
Evaluate the level of comfort and support and be aware of your individual requirements.
Educate yourself about each selection to understand the investment in rest and rejuvenation.
Partners should always be considered when making a choice.
1.     Body Balance 'Mantra' Mattress
Designed for balanced support and comfort, the Body Balance 'Mantra' mattress is the perfect choice for those looking to upgrade their worn-out old mattress.
Body Balance memory foam cradles your curves and helps to alleviate pressure points that can cause tossing and turning, ensuring you get a good night's sleep.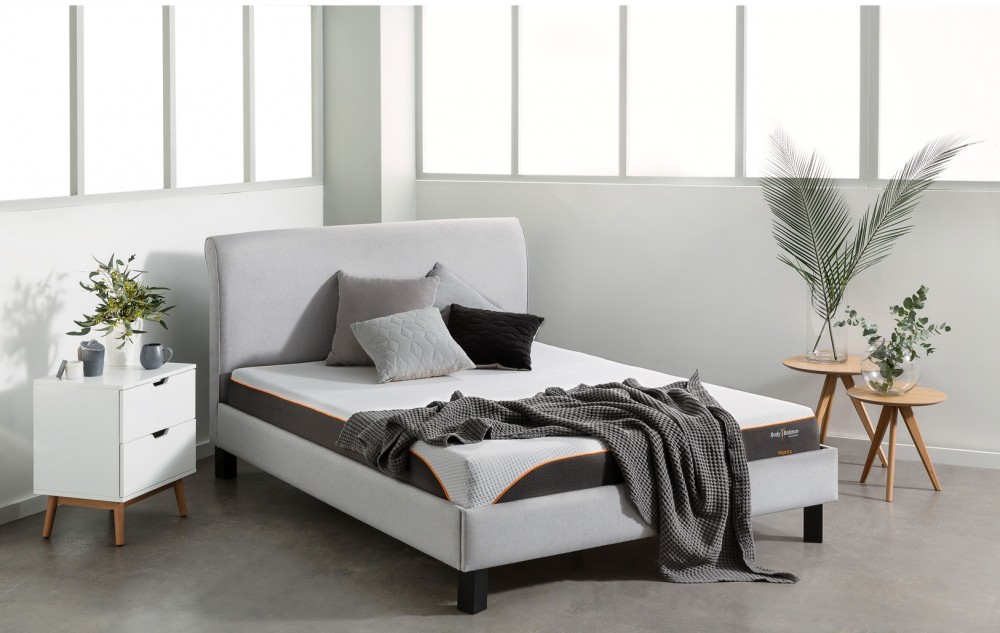 2.     Body Balance 'Soul' Mattress
For a truly rejuvenating sleep, you need the Body Balance 'Soul' mattress.
By distributing body weight evenly, the 'Soul' mattress is able to provide you with the support you need to feel fully rested and restored. Supportive memory foam conforms to your body shape, while also helping to minimise partner disturbance.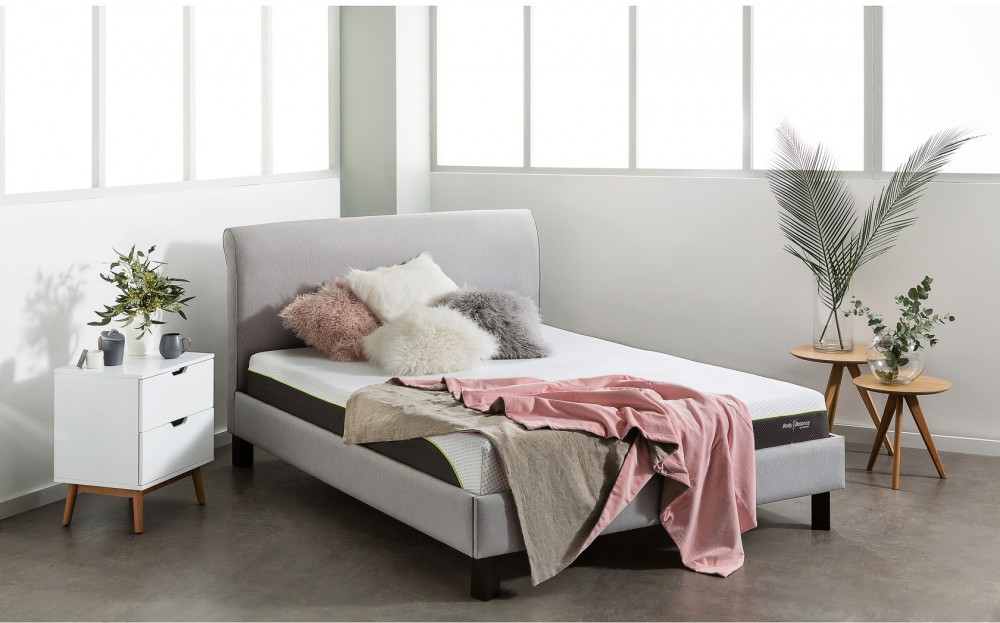 3.     Body Balance 'Asana' Mattress
The Body Balance 'Asana' mattress is what dreams are made of. This top of the range, premium mattress offers the ultimate combination of balance and support, providing you with the restorative night's sleep your body needs to power on through each new day, no matter what sleep position you prefer. Thanks to its super supportive memory foam design, your body is gently supported in any position.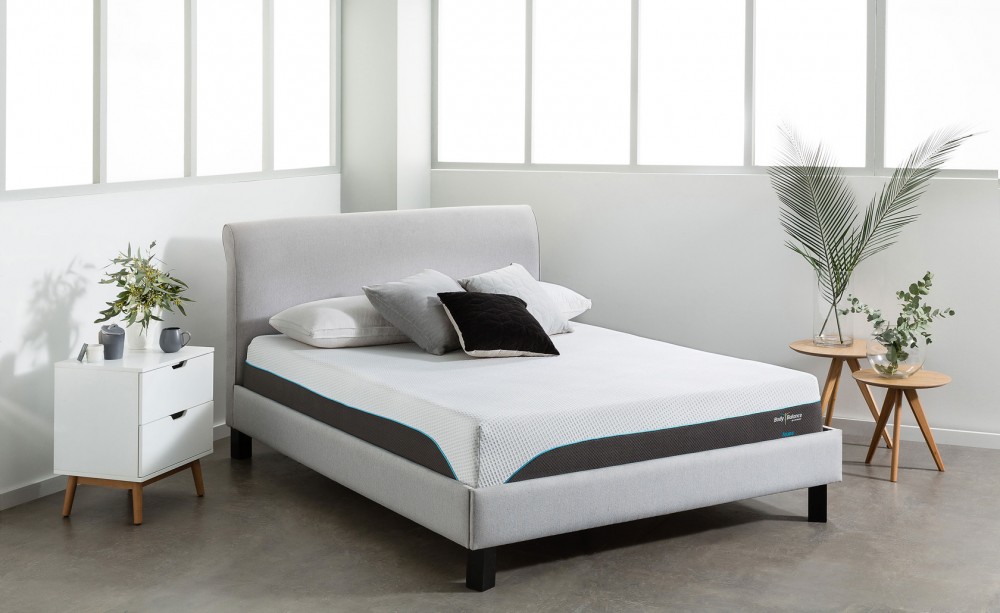 Looking after your mattress
Here are Allyn's top tips on caring for your mattress and ensuring you get the most out of this long term investment:
Rotate it: Unless your mattress care instructions indicate otherwise, you may want to periodically rotate your mattress from end-to-end and flip it over, if applicable.
Cover it up: A good-quality, washable mattress cover (and one for the base if you like) is a must to keep your set fresh and free from stains. It also protects your mattress from dust mites and allergens.
Provide good support: Be sure to use a sturdy, high-quality bed frame. For a queen- or king-size set, make sure your frame has a strong centre support that will prevent the mattress from bowing or breaking.
"And the best way to care for your mattress is simply to vacuum it," confides Allyn.
Tips on getting a good night's sleep
Here are Allyn's top five tips on getting a good night's sleep:
Make sleep a priority: Many people claim that they can "get by" on a few hours of sleep, but this shortcut has short and long term effects on health. Six hours of quality sleep may be better than eight hours of fragmented sleep.
Keep a routine: Keeping a regular sleep schedule, even on the weekends, maintains the timing of the body's internal clock and can help you fall asleep and wake up more easily. Nap only when needed and exercise regularly – at least 30 minutes daily.
Create the perfect sleep environment: Factors that could affect your sleep environment that you should consider are noise, light, room temperature, the comfort of your mattress and pillow and the type of Manchester that you use. It is the absence of bright light that first signals the brain to sleep.
Know your sleeping position: This will affect the type of pillow and mattress that is right for you. 75% of Australians are side sleepers.
Select a bed that's right for you: The right bed will reduce pressure points. Select a bed that is wide enough, long enough and with the correct degree of comfort to avoid pressure points and discomfort.
Are you dreaming of a more comfortable and supportive night's sleep? You can view our huge range of mattresses and ensembles online now to find what you're after, and then try your top picks out for yourself in store.
Visit your local Harvey Norman store and talk to our knowledgeable team today, who will help you find the right mattress, and answer any questions you may have.