You know that friend whose car doubles as a live-in rubbish tip? A car so hygienically-objectionable that you'd do anything to avoid setting foot inside it?
 "You live 42.195km away – I'll drive you home."
"Yeah, nah. I'll walk!"
Well, as much as I hate to admit it, I am that car-rubbishing grot. Dirt. Dust. Crumbs. Sand. Dandruff.  They all sit inside my car, exponentially growing each time I go for a drive. Even if my friends wanted to get in, they'd have to wrestle with a giant piece of lint to see who's riding shotgun.
Luckily, Harvey Norman have intervened.
To get my car into tip-top shape – as well as three of my workmates' rides – Harvey Norman have given us four of the most cracking vacuum cleaners for cars going around:
1) Dyson V8 Animal Cord-Free Stick Vacuum Cleaner
2) Vax 16V FlipOut Pet Handheld Vacuum Cleaner
3) Bissell SpotClean Professional Carpet and Upholstery Cleaner
4) Miele Complete C3 Comfort Care Vacuum Cleaner
So, before I have the chance to throw another crusty burger wrapper on my back seat, let's see how these awesome vacuums performed.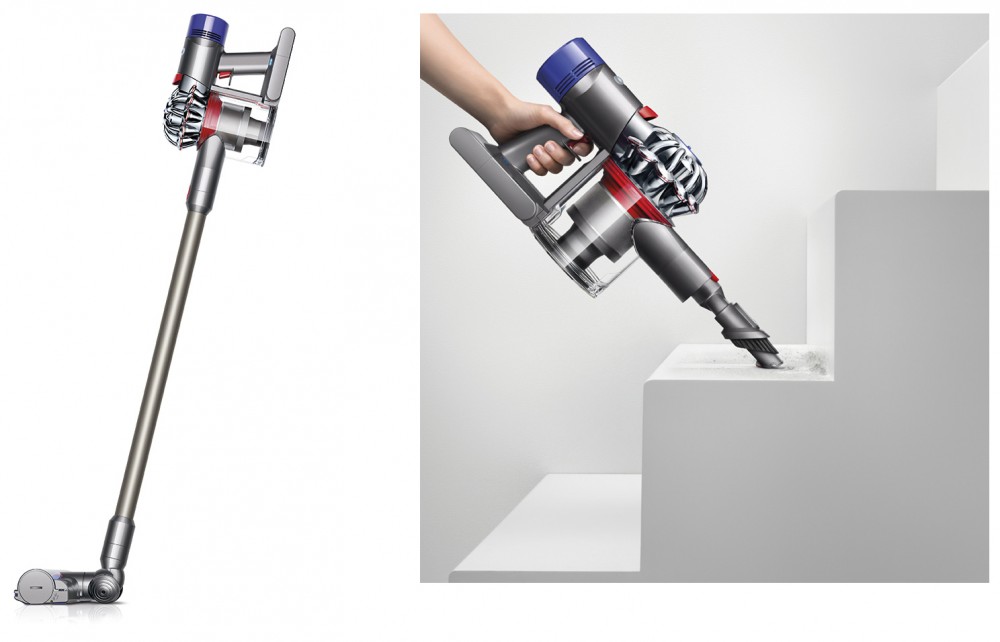 Features:
> Powerful V8 suction
> Up to 40 minutes of fade-free suction or up to 25 minutes with the motorised floor attachment
> Up to 50% quieter than the Dyson V6
> Direct-drive cleaner head provides a deep clean on carpets and picks up fine dust from hard floors
> Cutting edge HEPA filter captures up to 99.97% of allergens and bacteria
> Detachable long wand and lightweight design for easy cleaning
> Simple to operate hygienic dirt ejector
Tools Included:
> Direct Drive Cleaner Head
> Quick Release Mini Motorised Tool
> Quick Release Combination Tool
> Quick Release Crevice Tool
> Quick Release Mini Soft Dust Brush
> Detachable Long Wand
> Docking Station
I treat my car like an animal. So, to fight my mess, I was going to need an even bigger Animal – the Dyson V8.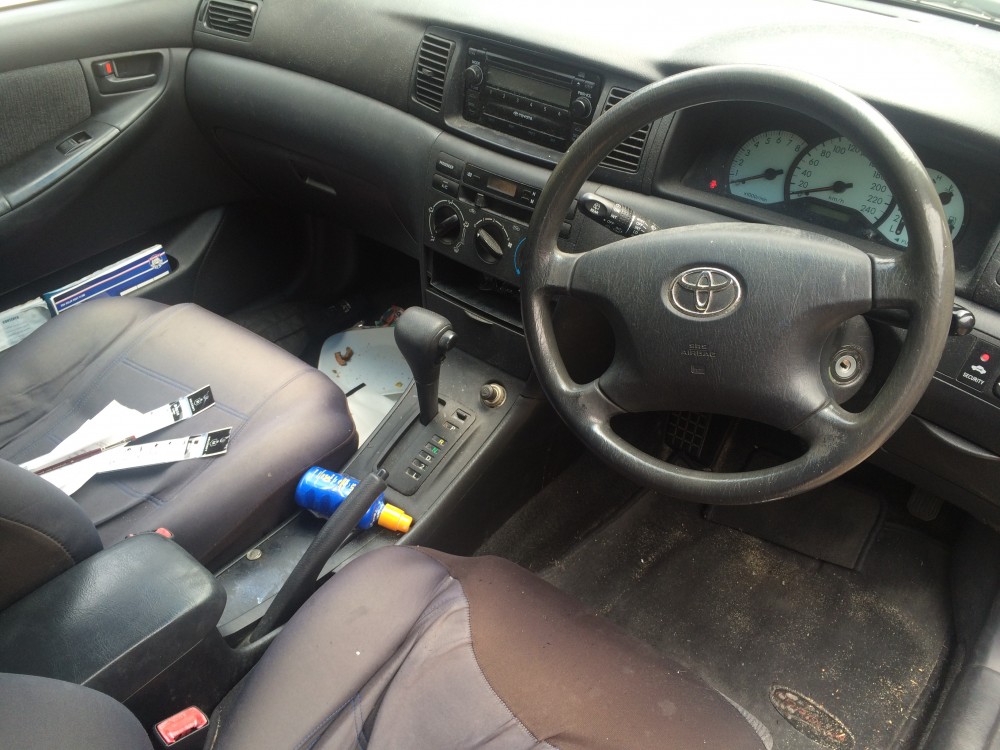 Now, I reckon there's a pretty good chance you've already heard about this vacuum – because if your friends are anything like mine, then they've been raving about it. And, after finally getting my hands on this bad-boy, I'm raving about it too – which is saying something considering how cleaning-adverse I usually am.
You see, it's just that the V8 Animal is so easy to use!
This lightweight vacuum cleaner has a lengthy cordless runtime which made it such a breeze to clean my car without once having to figure out how I was going to run a power cord from my second story apartment window down to the car park below.
Meanwhile, the multitude of quick release attachment tools were so simple to switch around. At any given moment during the clean I was able to quickly put on the appropriate tool for the situation: the Crevice Tool for the crumbs hiding down the sides of the seat; the Mini Motorised Tool for a powerful clean of all the dirt that had been smushed into the floors; the Mini Soft Dust Brush for a gentle clean of the centre console.

This was car cleaning at its most convenient, and honestly, my ride was in the schmickest shape it'd been since the day I purchased it – 10 years ago.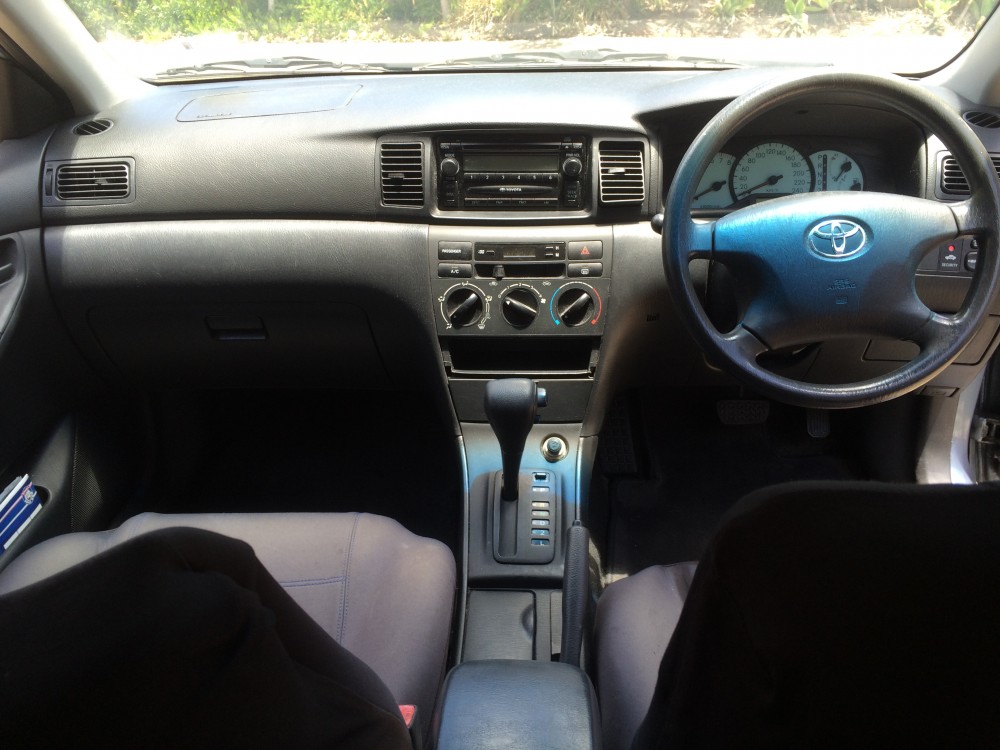 In fact, I was so impressed with what the Dyson V8 Animal had achieved, I immediately took the vacuum inside my apartment to give it a clean as well. And if you thought my car was messy, then you don't want to see my home! However, with the Long Wand and Direct Drive Cleaner Head attached, I was able to clean the whole thing with absolutely minimal effort – lazy old me didn't even have to bend down once.
All-in-all, I'd totally recommend this vacuum to, well, everyone! If you're after a super simple way to clean any patch of dust or dirt at a moment's notice – whether it's in your car, home or office – then this powerful stick/handheld vacuum will get the job done.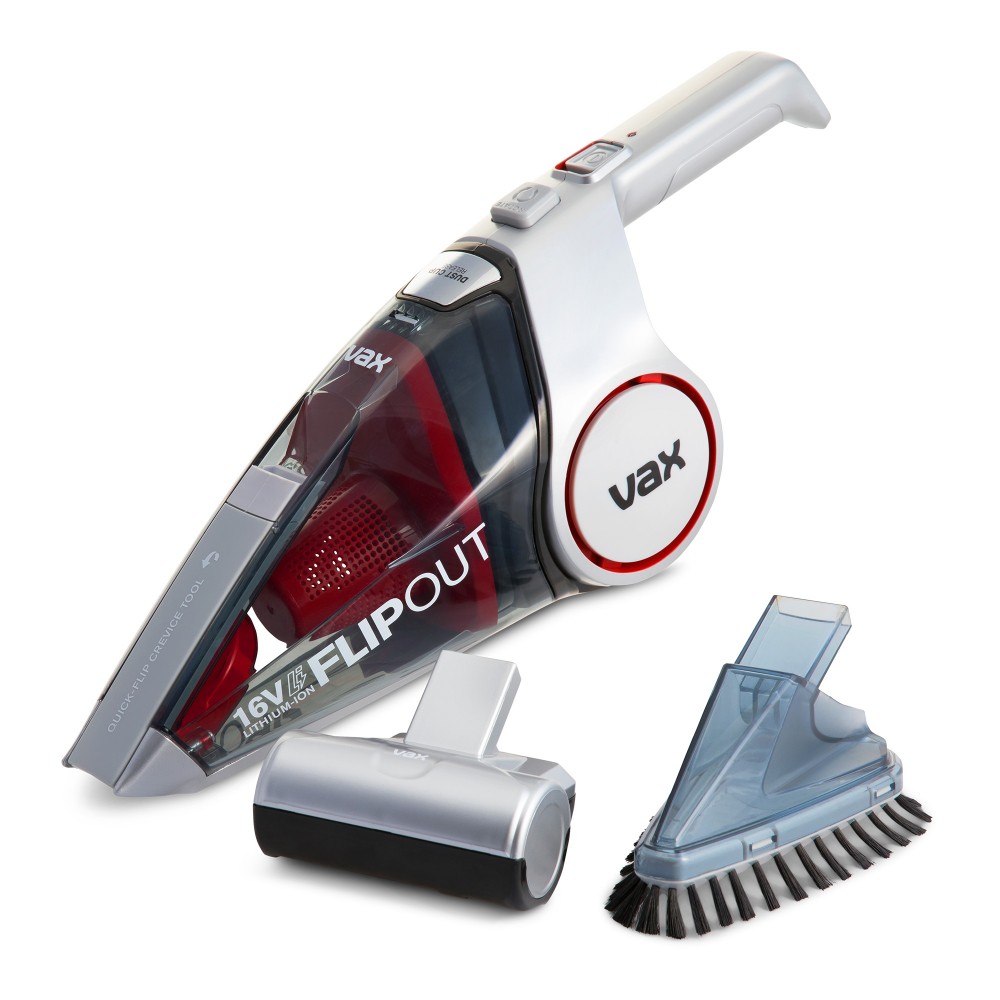 Features:
> Powerful cleaning performance
> 4-position folding handle for easy storage and manoeuvrability
> Stays powered up for up to 10 minutes
Tools Included:
> Dusting Brush
> Turbo Tool
> Built-in Flip-out Crevice Tool
The good news for me – at least as far as my reputation goes – is that I wasn't the only person that Harvey Norman thought needed to do some cleaning. Enter Chloe, who had her car-cleaning eyes on the Vax 16V FlipOut Pet Handheld Vacuum Cleaner. I sat down with her to find out how it went.
In terms of cleanliness, what sort of state is your car usually in?
Chloe: I generally like to keep my car pretty clean, but I do seem to carry a lot of dirt and leaves in on the bottom of my shoes, so the floor is definitely the dirtiest part of my car.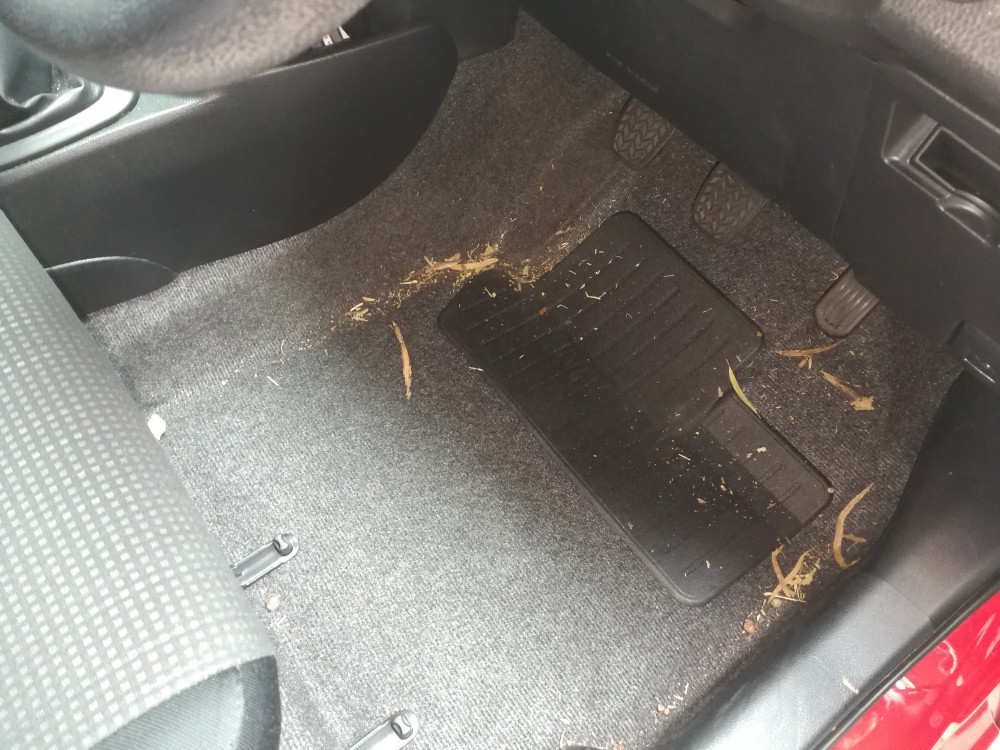 What drew you to the Vax FlipOut?
Chloe: It seemed like a good excuse to give my car a really good vacuum! Living in a large unit block and not owning a hand-held vacuum cleaner, there's no convenient way for me to clean my car unless I pay to get my car cleaned (or go to my parents' place and borrow their handheld vacuum).
As it's a compact vacuum cleaner and has various attachments, I was hoping that the Vax FlipOut would allow me to not only get into all the nooks and crannies, but would make cleaning the floor and mats quick and easy.
How did the Vax FlipOut perform?
Chloe: The vacuum performed amazingly well. I left it to charge overnight and then cleaned my car the next morning. I was surprised that the battery life lasted long enough to clean the entire front area of my car (which gets the most use and is therefore the dirtiest), including the seats and around the hand brake. Utilising the different attachments, I was able to give my car a thorough clean. The motor head gave the floor and foot mat a really thorough clean, while the crevice tool was able to get inside the crevices of my car seats. I used the dusting brush to give the car seats a good clean and was impressed with the results.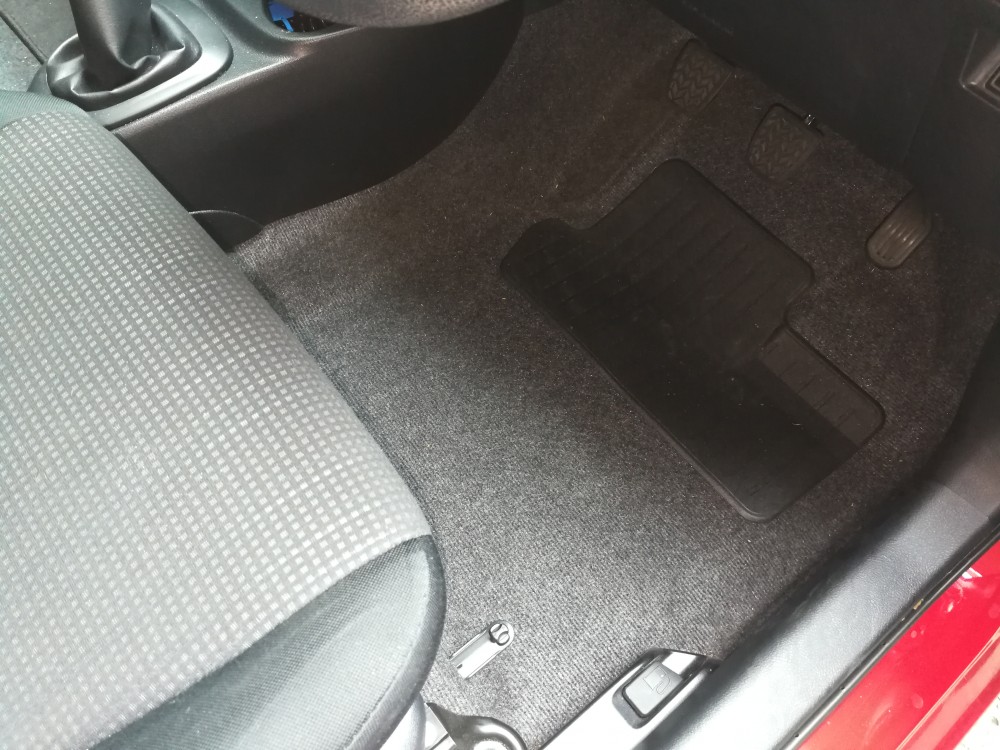 What were your favourite features?
Chloe: The product was easy to charge, and I was impressed with the battery life. I also like the convenient flip-out crevice tool – you can never misplace it! It's a clever, compact design that makes it absolutely ideal for cleaning your car as well as small jobs around the house.
Would you recommend it to anyone wanting to clean their car?
Chloe: For sure. It was easy to use, ergonomic, offered powerful suction and left my car cleaner than ever.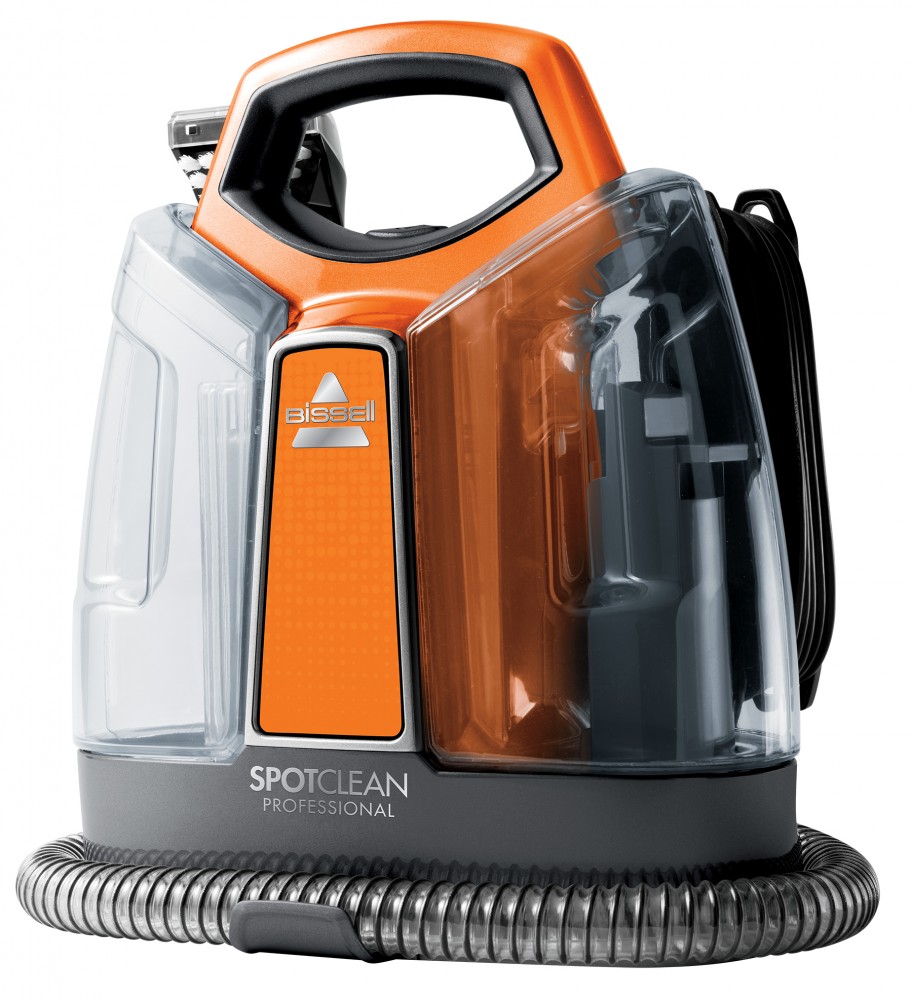 Features:
> HeatWave technology creates consistent water temperature for optimised cleaning performance
> Use in conjunction with the Bissell Spot & Stain and Oxy Boost formula (trial size formulas included) to remove stubborn spots and stains.
> Collects dirt and mess into a removable container, which can be twisted off for easy disposal
Tools Included:
> Trial Size OXY Boost Formula
> Trial Size Spot & Stain Formula
> Stain Trapper Tool – to spray, scrub and clean stubborn messes
> Large Tough Stain Tool – for quick clean-ups
> Small Tough Stain Tool – for quick clean-ups
Next up on car cleaning duties was Blake. He was eager to tell me how the Bissell SpotClean performed.
What sort of nick is your car usually in?
Blake: My car is usually pretty tidy – though I do bring rubbish in with my shoes, so the carpet gets a bit grassy and gravelly – plus the dash does tend to get dusty.
What got you keen to use the Bissell SpotClean?
Blake: I chose the Bissell SpotClean because I thought it'd be good at getting rid of some of the stains in my seats. The car is 13 years old and has witnessed a fair few spills of food and drink – and has the scars to prove it.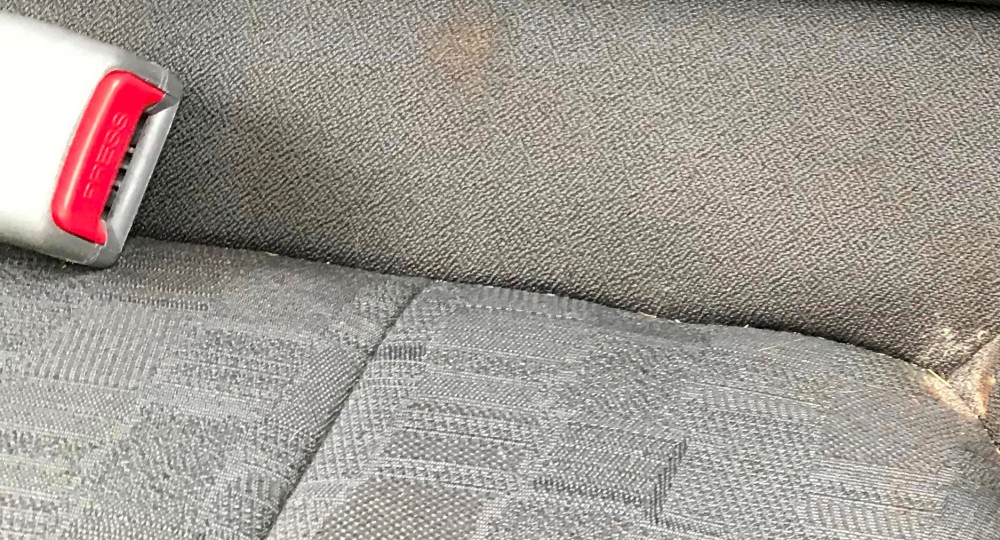 How did this Bissell Carpet Cleaner perform?
Blake: The Bissell SpotClean was great at scrubbing stains. My car is now back to being as clean as it was before the stains were there.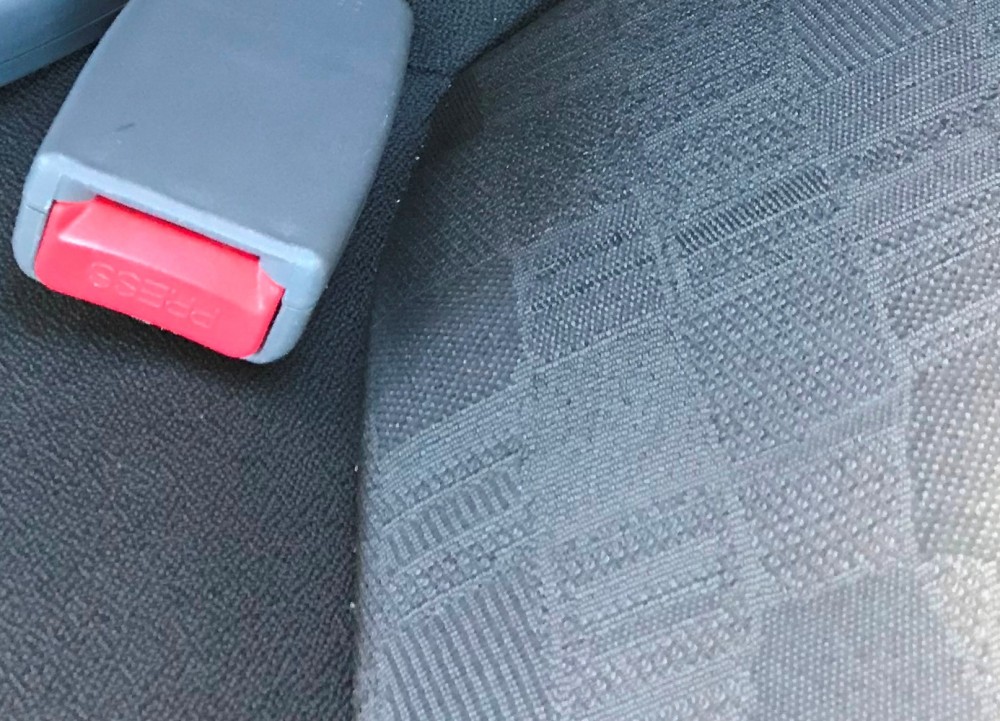 What were your favourite features?
Blake: I loved the Stain Trapper Tool which is designed to catch the mess that you don't want going through the hose and machine. I was able to mix the included OXY Boost formula with the Spot & Stain formula in the water tank, which the SpotClean then sucked back up through the Stain Trapper. This meant all of the really gross bits were caught in the Stain Trapper. The tool's scrubbing brush – in conjunction with the suction – made it easy to suck the moisture and grime off the upholstery.
Features:
> Smart automatic suction that adjusts the suction level automatically to suit the floor
> HEPA AirClean multi-stage filtration system to capture allergens and bacteria
> Long 11 metre reach
> Park system which allows the floorhead and suction tube to be parked on the vacuum barrel
Tools Included:
> Upholstery Nozzle
> Crevice Nozzle
> Dusting Brush with Soft Bristles
> Large Turbine Head
> Standard Head
> Mini Turbine Head
> Hard Floor Tool
Finally, it was Abby's turn. It turns out she really needed to clean her car!
What sort of state of affairs is your car usually in?
Abby: It's not clean. Due to my busy schedule I live out of my car, which means it's always filled with spare changes of clothes, reusable shopping bags, umbrellas, sun visors and even a tiara – don't ask me why! On top of that, my partner, who is a carpenter, and my fur baby also spend a lot of time in my car, so there is always a combination of work site muck and dog hair coating the floor and seats.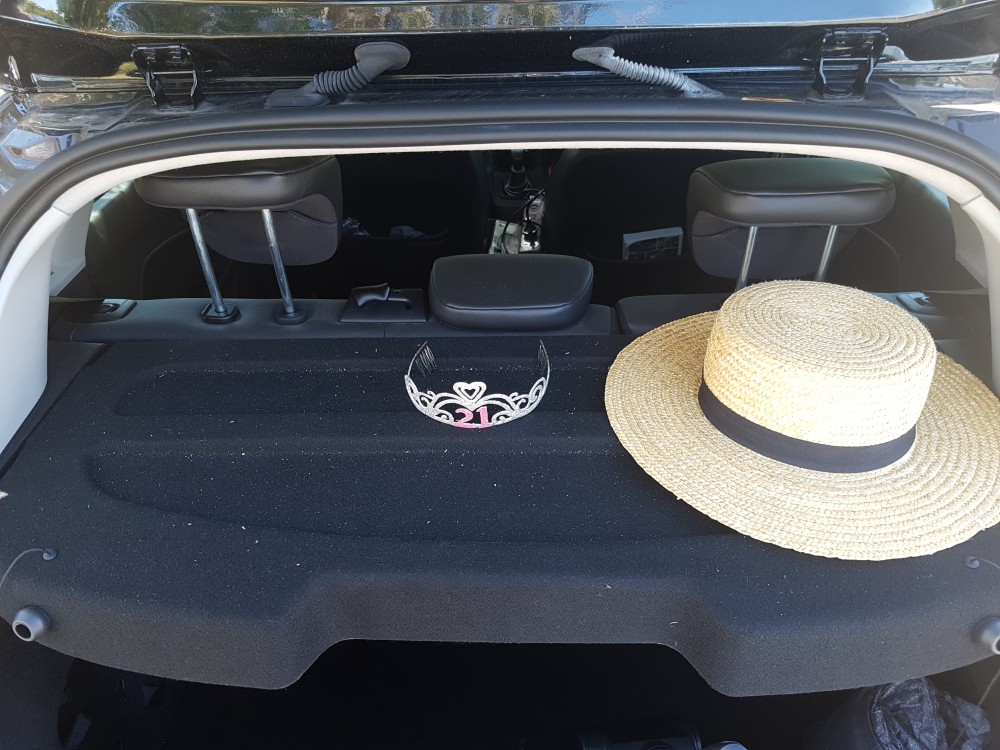 Why did you choose the Miele Complete C3 Comfort Care?
Abby: I needed something that could easily cope with the muck my partner and dog leave. The Miele Complete C3 also has a HEPA filter as well as 11 layers of filtration technology in the bag, so I loved the fact that I wouldn't need to clean the thing I use to clean!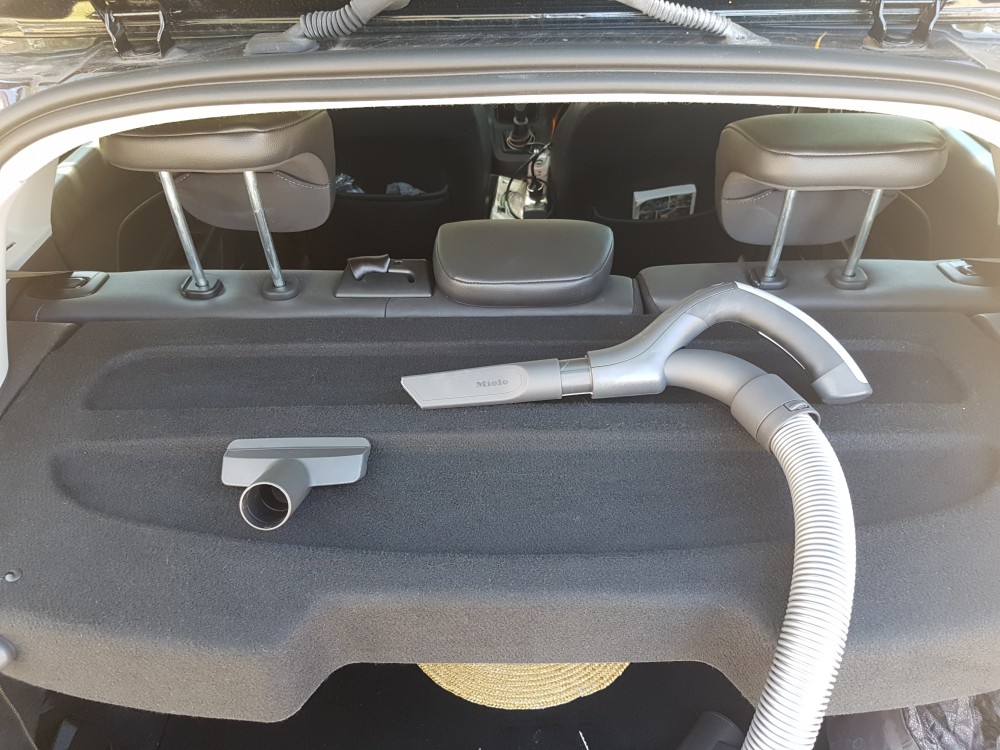 How did the Miele Complete C3 Comfort Care perform? (and how clean is your car now?!)
Abby: My car is now immaculate, I even organised all of the junk I carry around! The mini turbine head really helped me get the sand and pet hair out of the car seat upholstery and the thick car carpet.

What were your favourite features?
Abby: Definitely the fact that it was bagged and required no maintenance! I also loved the handy accessories such as the mini turbo head, crevice tool and dusting brush. Another thing that was great about it was that it enabled me to take my time and do a thorough clean without worrying about battery life.
Would you recommend it to anyone wanting to clean their car?
Abby: Absolutely – from my past experiences, you can never go wrong with a Miele!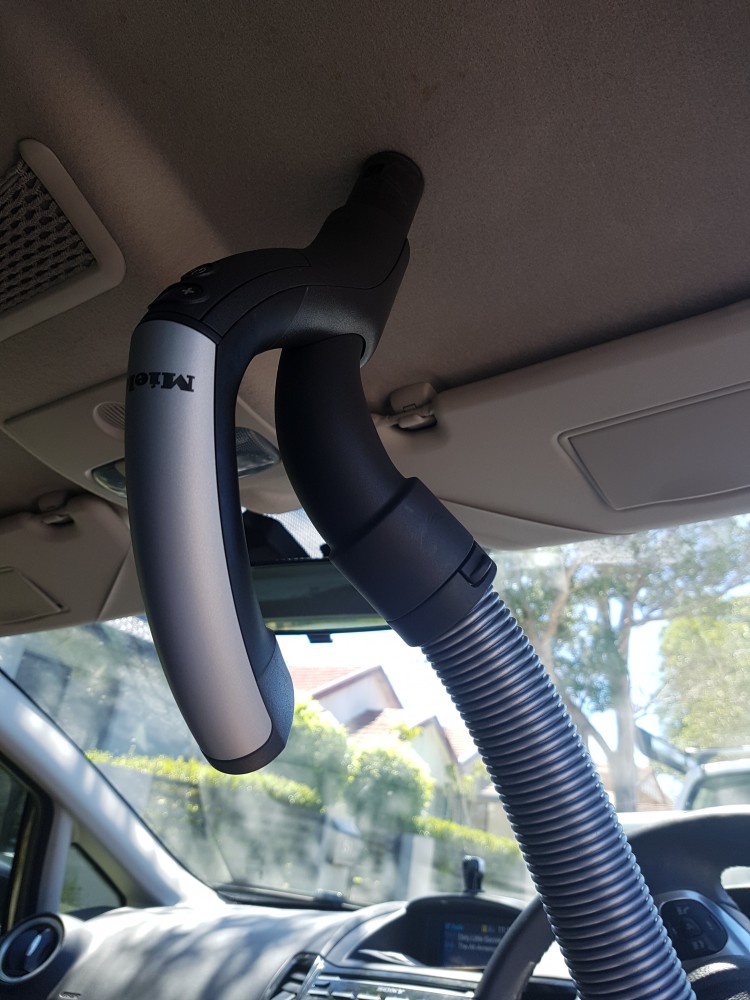 If your car is in desperate need of its once-in-a-blue-moon clean or you're looking for a high-quality vacuum cleaner to regularly maintain it, then shop online or head into your local Harvey Norman store and talk to our expert staff about our superb range of vacuuming options.