Did you know that the first week of September is National Asthma Week?
According to Sensitive Choice, there are more than 2 million Australians currently living with asthma – which works out to be approximately 1 in 10 people. Compared to other countries, this is quite a high rate.
This is why National Asthma Week is an important campaign that seeks to raise awareness and help educate Australians about the dangers of asthma, and teaches sufferers how to make living with asthma easier.
This year, the National Asthma Council Australia is partnering with Asthma Australia and the Asthma Foundations to educate Australians nationwide about asthma and allergies.
Asthma is a disease of the airways. Symptoms include coughing, wheezing and shortness of breath. It can be triggered by a number of things, like allergens and pollutants – such as mould, cigarette smoke, dust mites, pet hair and pollen – and can be triggered if you happen to catch a cold or flu.
Both asthma and allergies can run in families. Sensitive Choice claims that of the 2 million-plus asthmatics in Australia, about 80% suffer from allergies such as hayfever.
Although there is no known cure for asthma, symptoms can be managed effectively by making a few lifestyle changes.
The correct use of medication is an important part of managing asthma and allergies, but you can also reduce the symptoms of both by keeping your home clean and free of nasty asthma and allergy triggers.
We spoke to Adele Taylor, the Sensitive Choice Programme Manager, for more information.
"Products carrying the Sensitive Choice blue butterfly have been assessed by an independent panel as a better choice for people with asthma and allergies," said Adele.
"Sensitive Choice approved product providers also provide funds to allow the National Asthma Council Australia to reduce the health, social and economic impacts of asthma and allergies both in Australia and overseas by providing funds for research and education."
Sensitive Choice Home Appliances
Harvey Norman stocks a wide range of allergy-friendly products that have the Sensitive Choice tick of approval, and have been especially engineered to assist in the management of asthma and allergies. With everything from air dehumidifiers and purifiers to professional quality carpet cleaners and high performing vacuum cleaners, there's a product that's perfect for your family.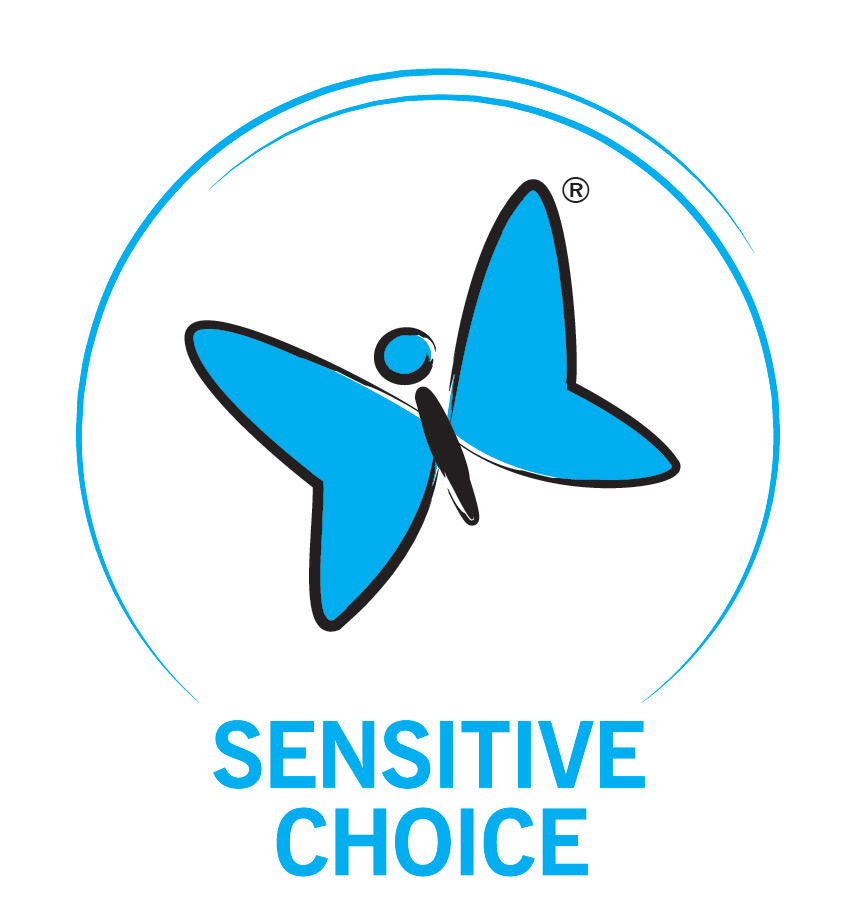 1.     Bissell ProHeat 2X Professional Carpet and Upholstery Cleaner
Give your carpets a thorough, deep clean with the Bissell ProHeat 2X Professional Carpet and Upholstery Cleaner. This heavy duty upholstery and carpet cleaner features Dual Rotating PowerBrushes that work to get rid of stubborn stains and dirt that vacuuming alone doesn't remove, leaving carpets and furniture fresh and free from allergens.
The added bonus is that the Bissell ProHeat 2X also comes with a host of specialised accessories, so it can clean more than just your floors, such as mattresses, upholstered chairs and couches and even your car!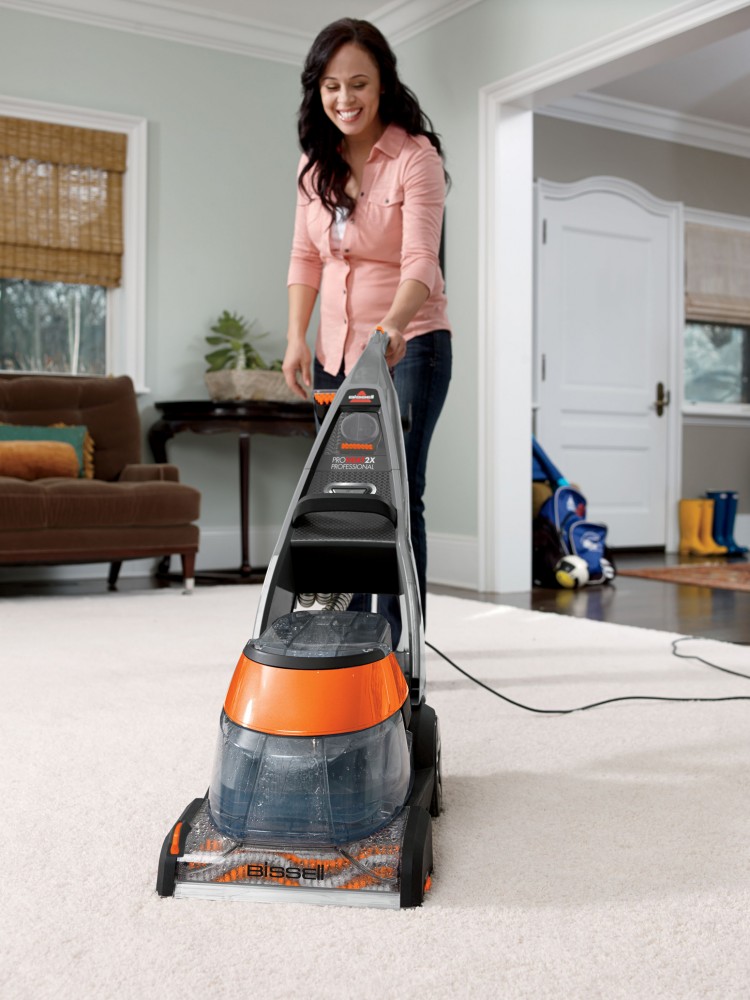 2.     Philips Series 3000 Air Cleaner
Designed to keep the air free of airborne particles and allergens, the Philips Series 3000 Air Cleaner can help sustain a healthy home environment for you and your family.
Adele Taylor provided us with some additional insight into this particular product: "With some indoor environments having relatively poor air quality, a Sensitive Choice approved air purifier can help to reduce allergens in the air, which may benefit people with asthma or allergies."
"People with asthma and allergies are generally triggered by an allergen, like house dust mites, pets, mould and pollen. Reducing exposure to these may reduce symptoms."
Capable of removing ultrafine particles from the air, the Philips Series 3000 Air Cleaner also constantly monitors and measures indoor air quality; when it senses a change in particle levels, it is able to automatically adjust itself accordingly.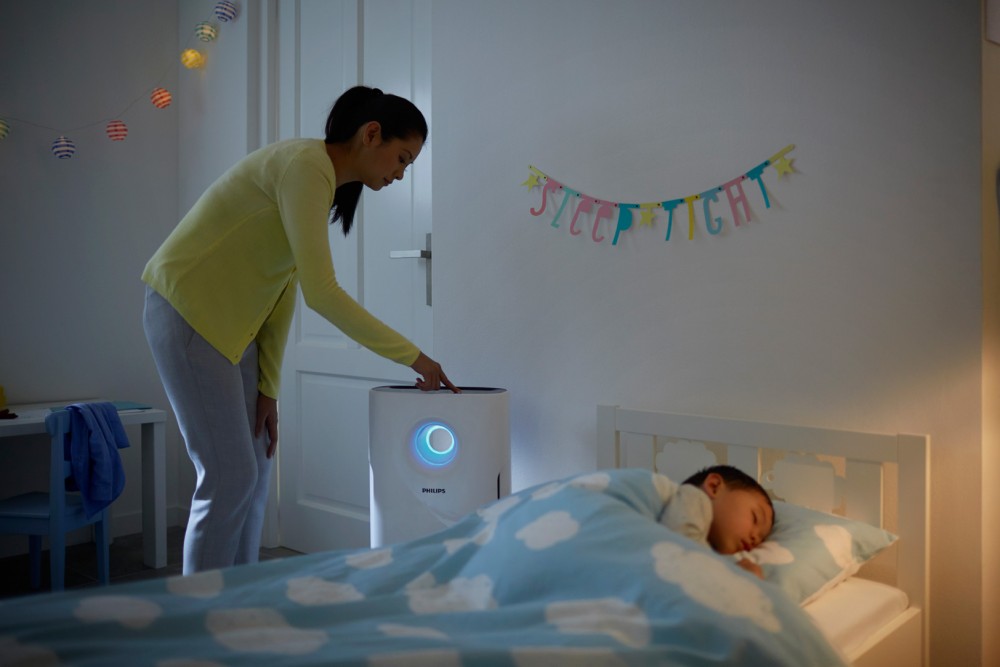 3.     Cli-Mate Air Dryer Dehumidifier
By warming and drying the air at the same time, the Cli-Mate Air Dryer Dehumidifer can help to reduce dampness and odours and prevent mould and mildew– two nasties you definitely don't want in your home.
Use it in rooms that are prone to dampness, like the laundry or bathroom, or in rooms that don't get much sunlight.
The added benefit of this clever appliance? It can assist in drying your wet clothes when you need to bring them inside.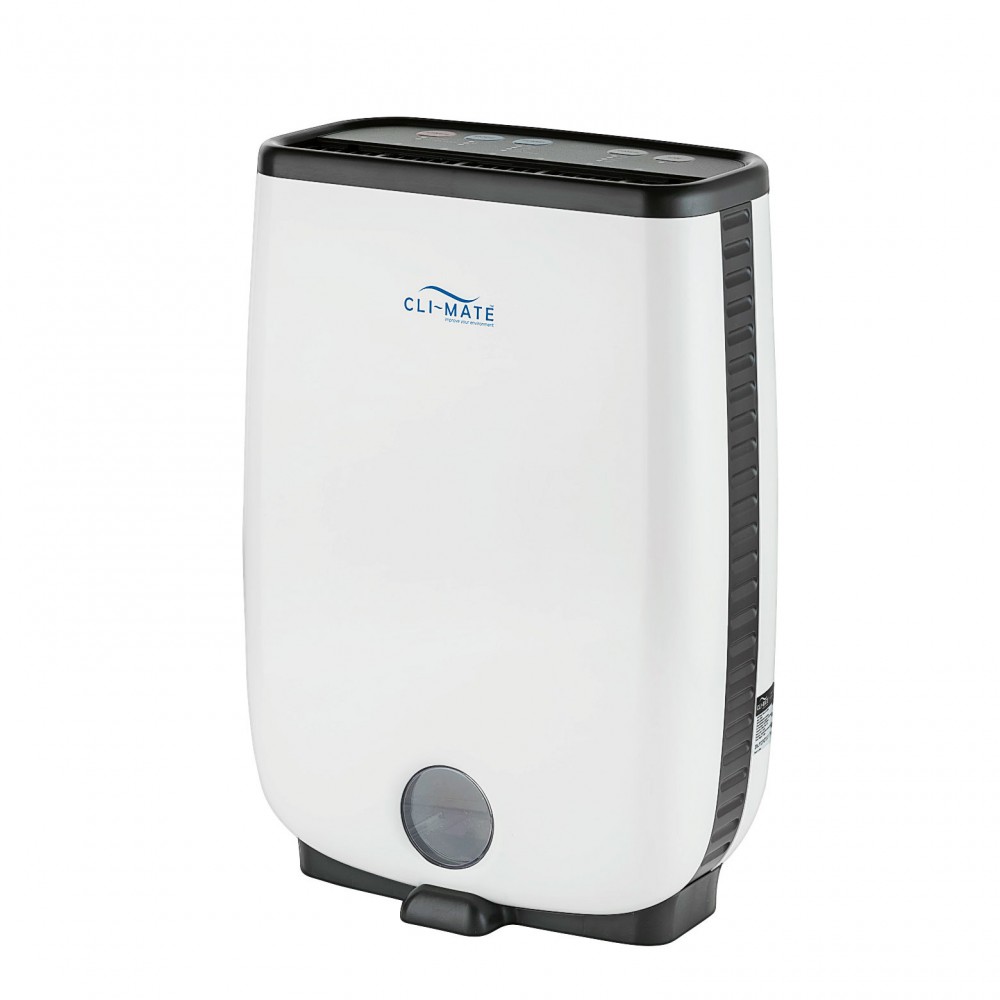 4.     Dyson Small Ball Allergy Upright Vacuum Cleaner
A great option for allergy sufferers, the Dyson Small Ball Allergy Upright Vacuum Cleaner is capable of picking up microscopic particles thanks to its ultra-fine carbon fibre filaments, while also expelling cleaner air than a traditional cyclonic vacuum due to superior filtration.
Dirt is easily released with just the touch of a button with the hygienic bin emptying system, so there's no need to worry about getting your hands dirty.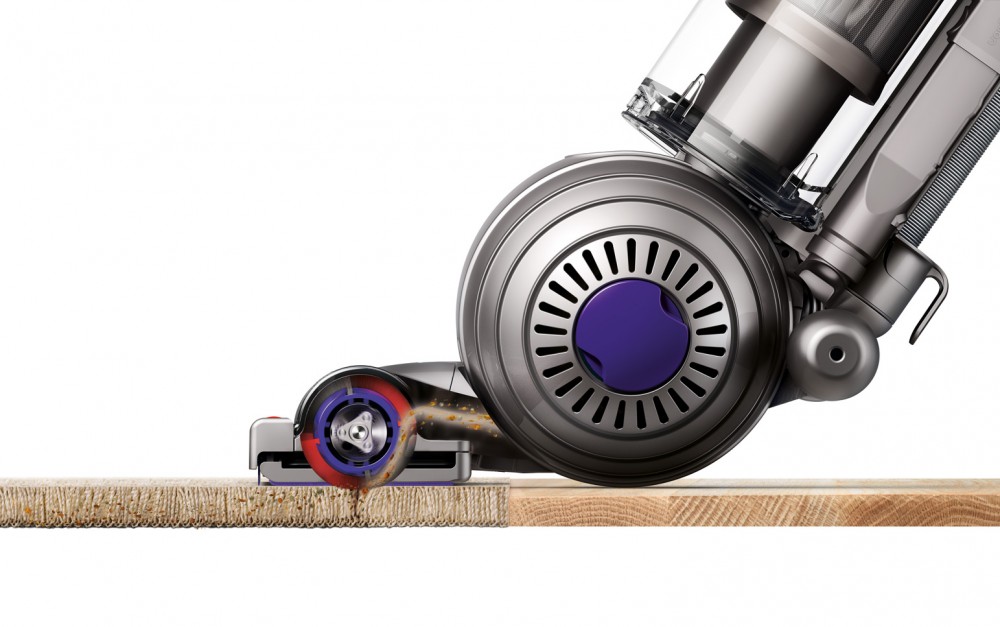 5.     Monster Ultra Dry Floor Steam Cleaner
Ready to use in just 3 minutes, the Monster Ultra Dry Floor Steam Cleaner can tackle just about any surface – including tiles, floorboards, carpets or marble.
Dirt and other substances are loosened quickly and effectively through the use of super-heated steam, which is powerful enough to give your surfaces a thorough clean but gentle enough for use on water-sensitive floors. The use of steam will also kill any mould and mould spores on your floor preventing them from spreading to other surfaces.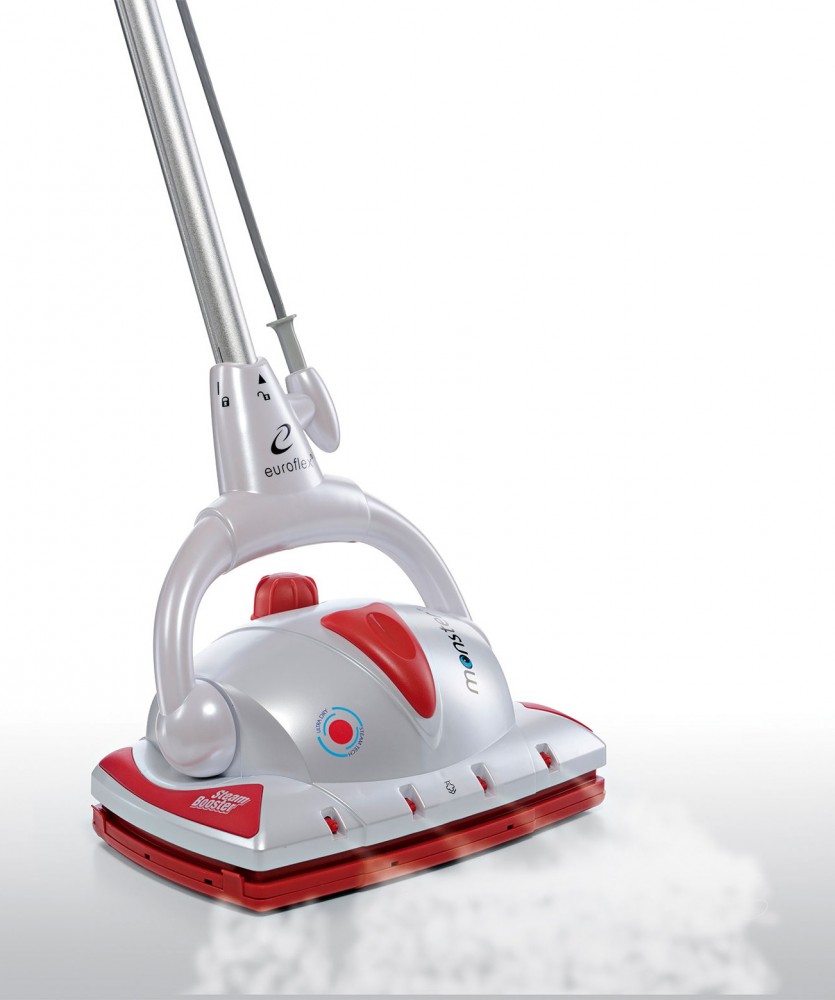 So how do these products work in the real world?
Five volunteers tested out these Sensitive Choice products in their own homes and here's what they have to say.
Gary Tests The Cli-Mate Air Dryer Dehumidifer
Gary's family of four recently moved to an apartment on the water.
"Being on the water, we thought it may suffer from moisture and damp issues," Gary said. "Since we have only been there a few weeks, we thought we would test the inside environment with a dehumidifier."
"After using the Cli-Mate Air Dryer Dehumidifier, the humidity levels are noticeably different in the apartment. One of our children has allergies associated with dust mites and mould, but the humidity control seems to help with his sleeping."
"As an added bonus, any clothes we hang inside near the unit seem to dry much faster."
Gary mentioned that set up was extraordinarily easy. "Just plug it in and turn it on. If the reservoir gets full, the dehumidifier automatically switches off to prevent any spillage, and will restart once the reservoir is emptied and replaced."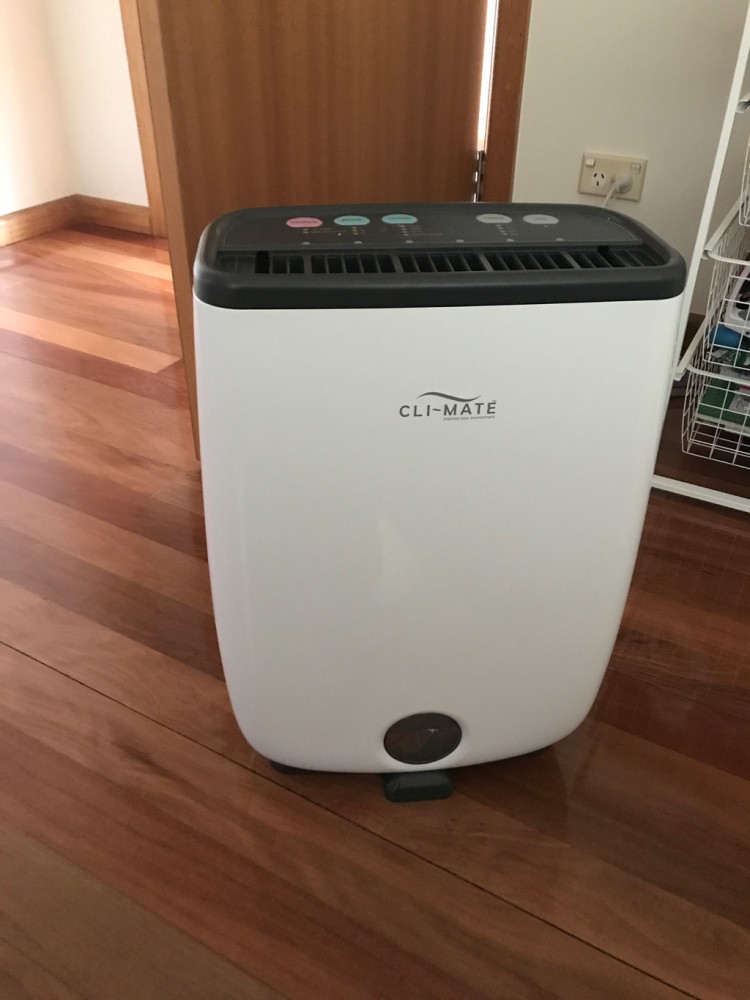 Gary Tests The Philips Series 3000 Air Cleaner
Since Gary's son suffers from allergies, he also tried out the Philips Series 3000 Air Cleaner to see whether it would improve the quality of the air in their new home.
"I was sceptical at first but a couple of weeks of usage have convinced me on the effectiveness of this air cleaner," confided Gary.
"There was a noticeable difference in air quality after using the Philips Air Cleaner. As my son suffers from allergies, just knowing that he has better air purification gives us peace of mind.
"I've also suffered from a flu virus the last few days, so I've been using the Air Cleaner in the master bedroom to reduce the chance of my wife catching the same thing!"
Similiar to the other product he road-tested, Gary commented on the unit's ease of use: "It's very self-explanatory – once you turn it on, the unit scans the air and gives you a reading, then starts up and works towards getting the room to the desired level. The light indicators turns red if the air is of a poor quality, and the colour slowly changes as the air is purified. Once it glows blue, you've reached the optimum level."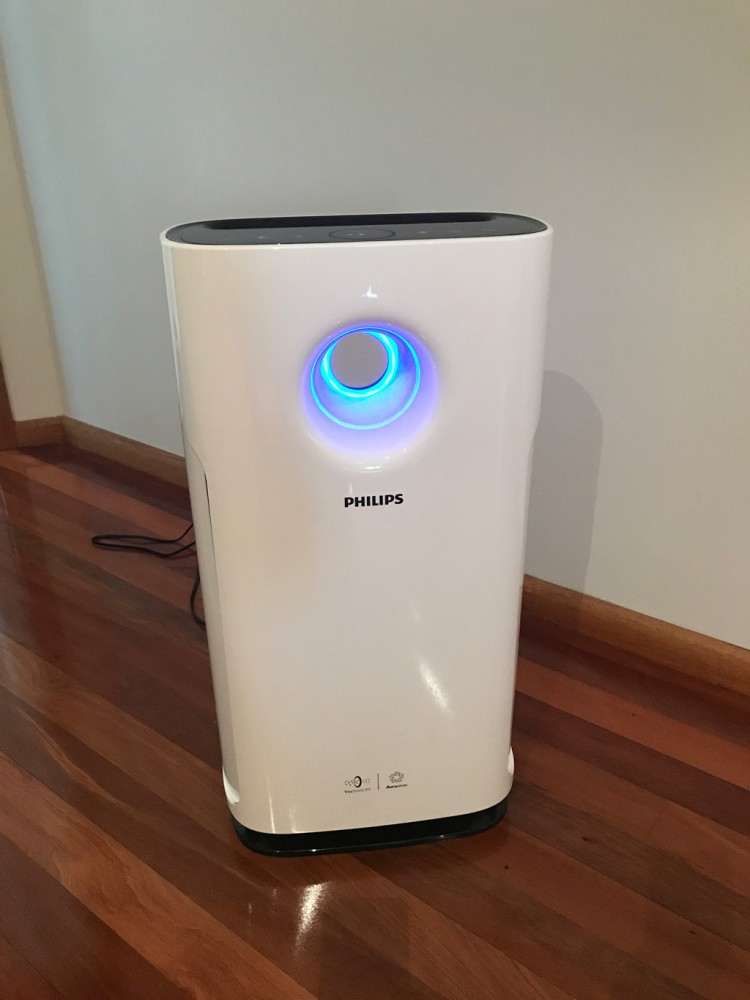 Lyndall Tests The Bissell ProHeat 2X Professional Carpet and Upholstery Cleaner
Lyndall has two children, a cat and cream carpeting throughout her home, so she was looking forward to testing out the Bissell ProHeat 2X Professional Carpet and Upholstery Cleaner.
"Our living room is constantly bombarded with spilt drinks, outside debris, general child mess and cat fur, so keeping it looking clean can be a trial," said Lyndall. "I was so excited to use the product because despite vacuuming multiple times a week, I really feel like our carpets and couches need a deeper clean, especially after the winter months and to help with allergies."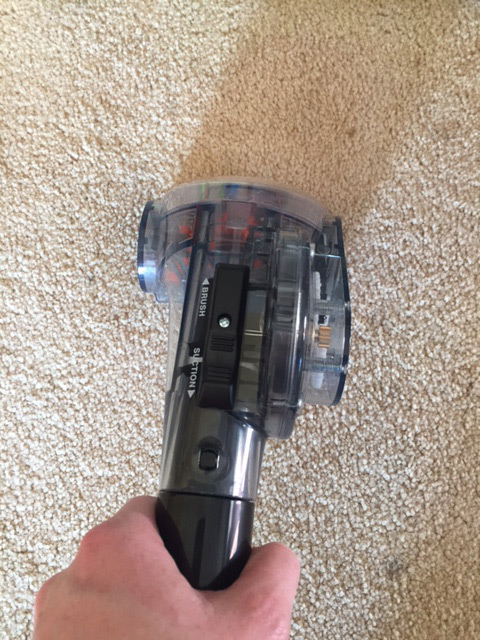 Most of us don't realise just how many allergy-causing particles are trapped deep within our home's floors until we give them a really good clean. Lyndall admitted she was surprised at how powerful and effective the Bissell ProHeat proved to be.
"I was so surprised at how much extra dust and dirt it picked up! I had vacuumed before hand, but I was shocked at the dust that was removed when I was cleaning out the Bissell ProHeat."

Lani Tests The Bissell ProHeat 2X Professional Carpet and Upholstery Cleaner
In addition to Lyndall's test run, Lani also tried out the Bissell Carpet and Upholstery Washer.
With an adorable (and sometimes naughty) fur baby living under the same roof, Lani found the Bissell ProHeat 2X Professional Carpet and Upholstery Cleaner immensely helpful.
"Our cheeky fur child creates chaos in our house," she admitted. "I used the Bissell ProHeat to clean our lounge and a little 'accident' he had on the carpet floor."
"While stains don't show up too noticeably on our grey lounge, it definitely smelled fresher and cleaner… which was a great feeling.
"The Bissell ProHeat also worked wonders on our beige carpet. It's a great spot cleaning product and made a huge difference to a stubborn stain."
Lani was also impressed by how simple the product was to use.
"It was very easy to set up and use.  It was considerably lightweight as well.
"The Bissell would make life so much easier and save us heaps on our cleaning costs!"

Latika Tests The Monster Ultra Dry Floor Steam Cleaner
Latika's home is mostly carpeted throughout, and she was keen to give the living and dining rooms a thorough clean, along with the bedroom.
After testing out the Monster Steam Cleaner on her floors, Latika was more than pleased with the results.
"My husband and I both sneeze a lot, especially in the mornings," said Latika. "I've always suspected the carpet was to blame for these sneeze-a-thons that leave us teary-eyed, sniffley and drained. We used the Monster Floor Steam Cleaner a couple of days ago and neither of us have had a sneeze attack since then. Safe to say, it worked!"
Assembly was straight forward, and Latika was able to get cleaning in minutes.
"Once assembled, I used the funnel and measuring cup provided to fill the steam cleaner's boiler cup with plain tap water.
"Next, I plugged it in and waited for a couple of minutes for the green light to come on before tilting the handle towards me – this turned the steam cleaner on –  then I was off, steam cleaning the dirt away.
Latika appreciated the Monster's ergonomic design: "The handle is quite long which means you don't have to break your back bending over to operate the steam cleaner. Also, a gentle gliding motion was good enough to get the job done – no need to press hard or apply too much elbow grease."
The Monster Steam Cleaner is also designed for use on hard surfaces, such as tiles and hardwood, and comes with a scrubbing floor pad for this purpose – so it's perfect for almost any home.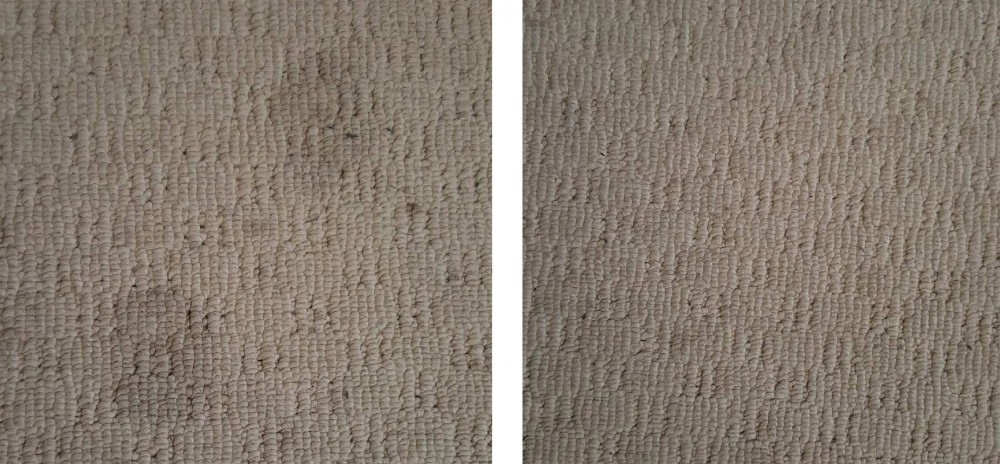 Judy Tests The Dyson Small Ball Allergy Upright Vacuum Cleaner
Judy's family suffers from asthma and allergies, and she was keen to find out if the Dyson Small Ball Allergy Upright Vacuum Cleaner would provide any relief for them.
"We have two young children and one of them has asthma and eczema, while my husband suffers from hay fever," Judy said. "We have mostly timber floors but the bedrooms are carpeted."
After using the vacuum cleaner, Judy found that both her timber and carpet floors were noticeably cleaner. Thanks to the specialised, self-adjusting cleaner head combined with Radial Root Cyclone technology, suction power is maximised and harmful particles are sucked up into the air-tight body.
In addition to its powerful cleaning capabilities, Judy found that the included accessories proved very useful.
"The Up Top Tool was very useful and easy to use when trying to clean high-up places, so I really felt like my house was properly cleaned from top to bottom. On top of that, its upright design is a great space saver!"
"I would definitely recommend this product to people who suffer from allergies and asthma."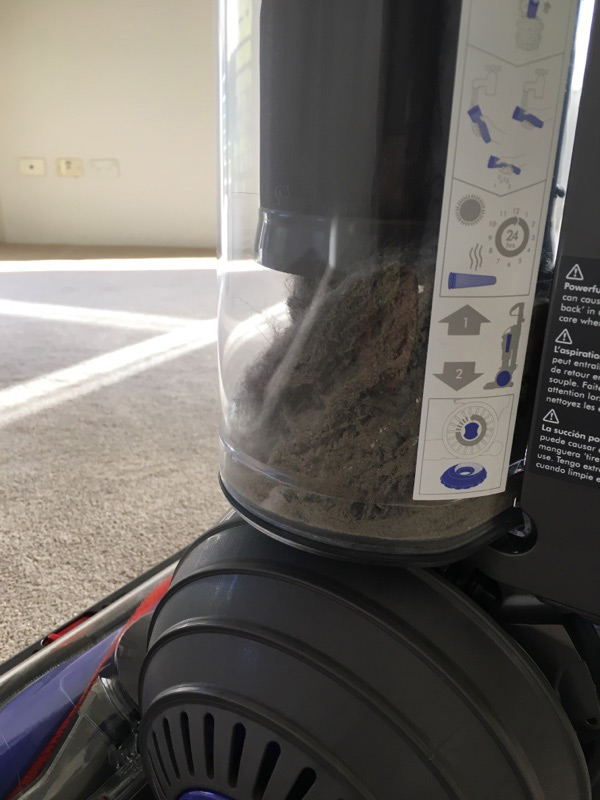 Are you ready to make an investment in the cleanliness of your home and the health of your family?
If you think you could use a hand reducing the symptoms of asthma and allergies in the home, then make sure you check out our large range of Sensitive Choice approved products on the Harvey Norman website or visit your local store and talk to our friendly staff about finding the perfect product for your home.