After years of buying gifts for the people you love, you've probably exhausted all your best Christmas gift ideas. You may find yourself settling for something easy and generic, like socks. But wouldn't it be great to find something that really suits their lifestyle – something that could make their life a little easier every single day?
If you're having trouble coming up with Christmas gift ideas for the special people in your life, don't worry. At Harvey Norman, we have the perfect present for every type of person – so we've created this Christmas gift guide to help you out.
1) For The Ultimate Baker
If you know someone who loves to cook, don't make the mistake of buying them some gimmicky, specialised item they'll only use once, like an automatic coconut dehusker or a croquembouche maker. Get an appliance that's practical, versatile, and stylish: The Kenwood Chef XL Mixer in Plum.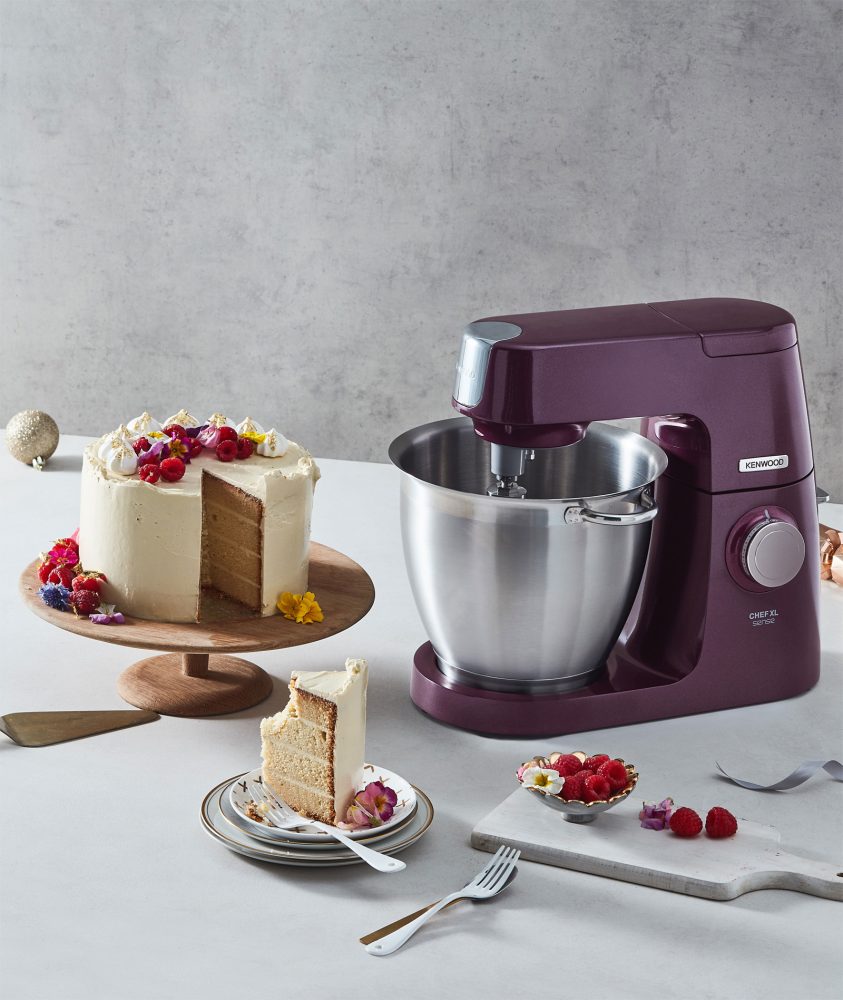 The Chef XL Mixer has a powerful 1400W motor and a spacious mixing bowl, so it's perfect for everything from cake mixes and icing, to tough doughs and lump-free batters. The beautiful glossy metallic plum finish means it's not just practical, it's also a fashionable statement piece that will liven up any kitchen.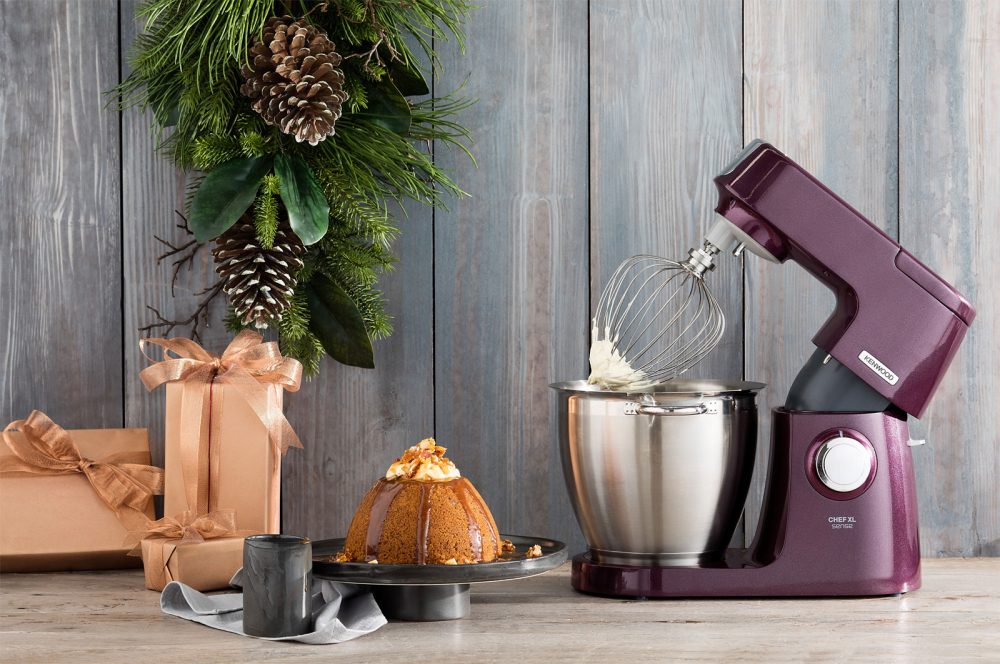 The Chef XL Mixer is compatible with over 25 optional attachments, including a pasta roller, frozen dessert maker and food processor. And guess what? Now you know what to get them for the next 25 Christmases!
2) For the Clean Freak
There's nothing more irritating than a subpar vacuum cleaner, so if you know someone who really cares about having a beautifully clean home – or who has pets or kids to deal with – then the Dyson Cyclone V10 Absolute Plus Cordless Handstick Vacuum Cleaner is going to going to be an absolute dream come true.
The Dyson Cyclone V10 is a very powerful and versatile handstick vacuum cleaner, but it's also incredibly lightweight, compact and cordless. You can get fantastic cleaning results without having to deal with the hassle of managing a cord or lugging around a bulky machine. Different attachments and configurations make it perfect for cleaning anything from carpets and floorboards, to couches and curtains.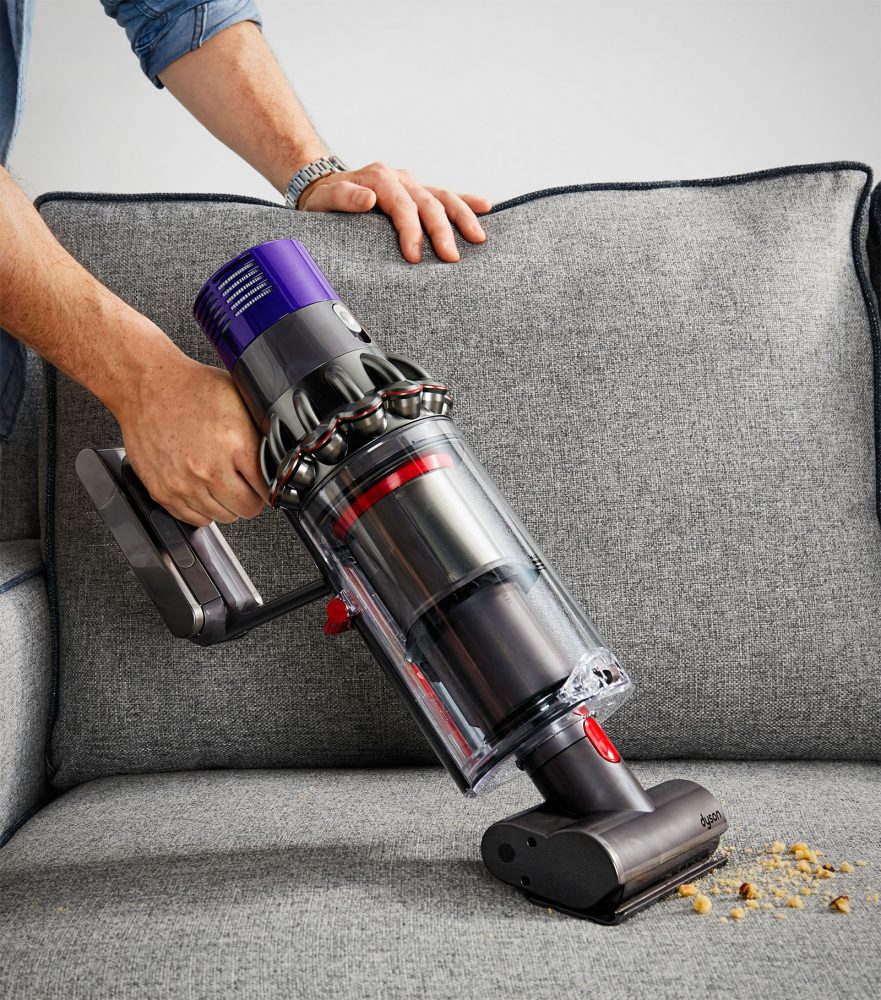 Thanks to its powerful suction, large bin, and long-lasting battery life, when you gift someone the Dyson Cyclone V10 Absolute Plus, you're saving them hours of hassle and frustration in the future. Check out our review for more details on the huge value the Absolute Plus can provide to a fastidious cleaner.
3) For the Fitness Guru
If you have a loved one who's in tip-top shape – or trying to get there – then their fitness journey is sure to be a huge part of their life. However, unless you want to volunteer to join them in the gym (no thanks!) it's hard to get involved and show you care. That's where the NutriBullet Balance 9 Piece Nutrient Extractor comes in.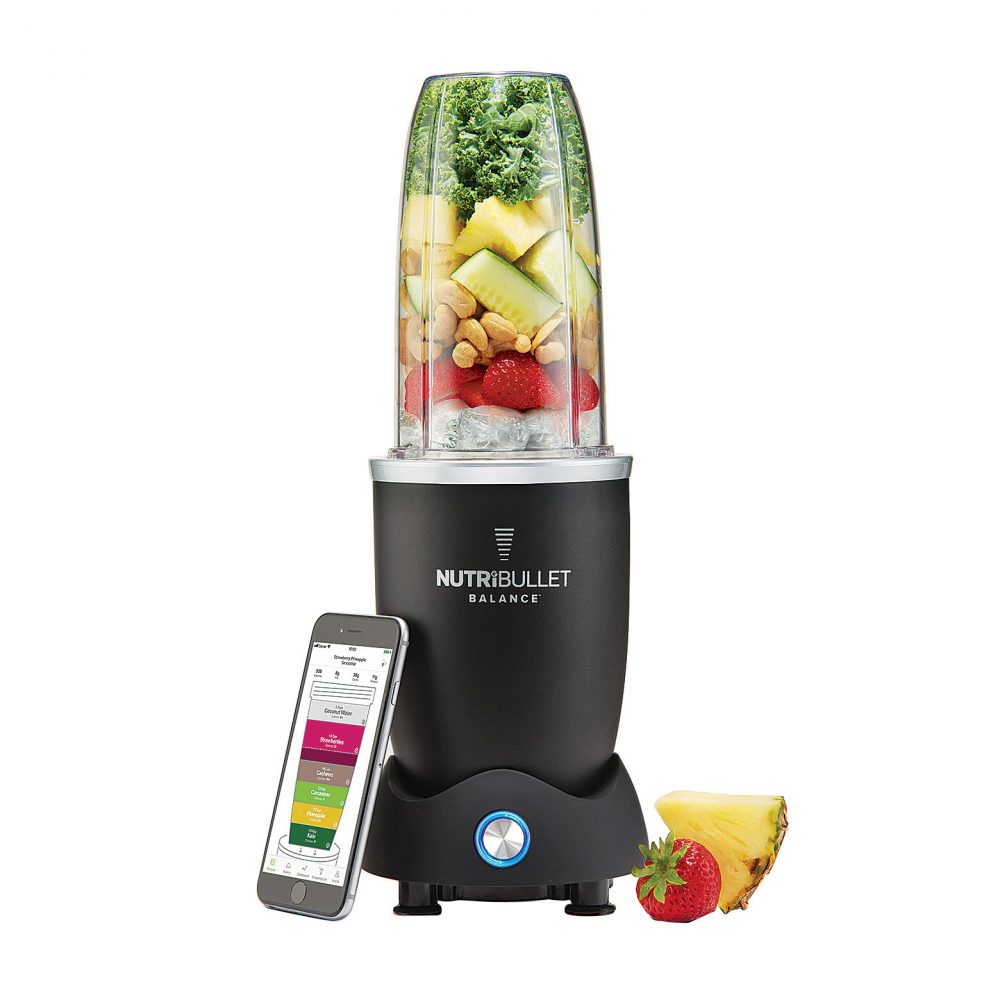 NutriBullet Balance is a smart appliance that can sync to a special app on your loved one's phone, so they can create smoothies, soups and dips that are perfectly calculated to suit their dietary needs. The NutriBullet Balance's smart sensor scale will measures ingredients as they go and will give them step-by-step instructions of exactly how to create their chosen recipe. In fact, the app features hundreds of recipes, so whether your loved one is dairy or gluten free, following a new diet, or just looking for delicious healthy meals, the NutriBullet Balance will be their perfect healthy-lifestyle companion. Check out our review for more info!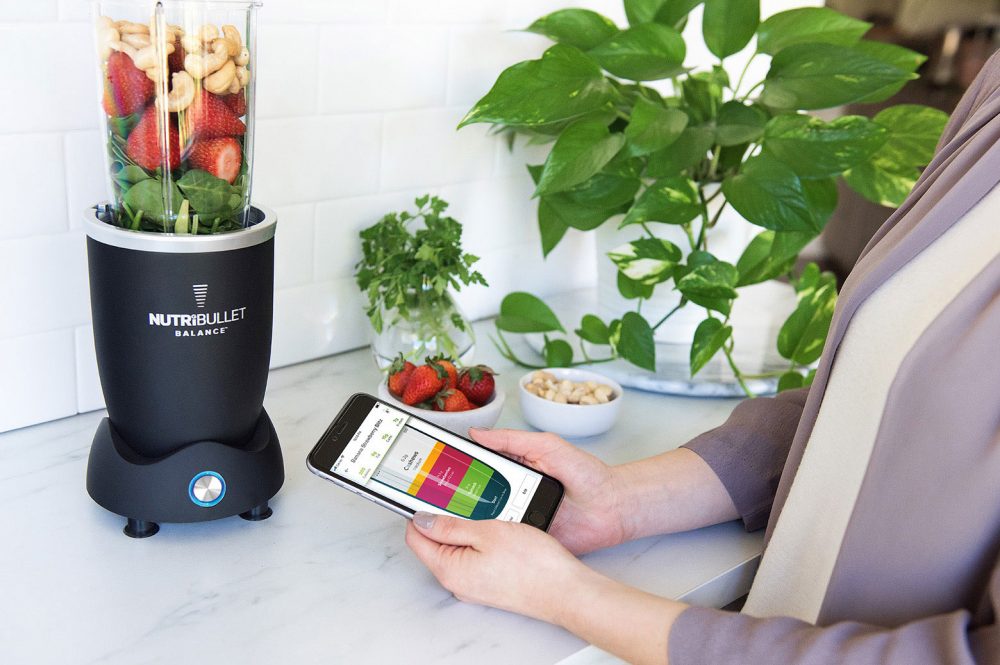 4) For the Fashionista
"My friend loves fashion, so I'll buy them a nice outfit." Great idea… unless it's the wrong size. Or the wrong cut. Or they just don't like it! Better idea: get them something they're certain to love, like the Philips Steam&Go SmartFlow Handheld Garment Steamer.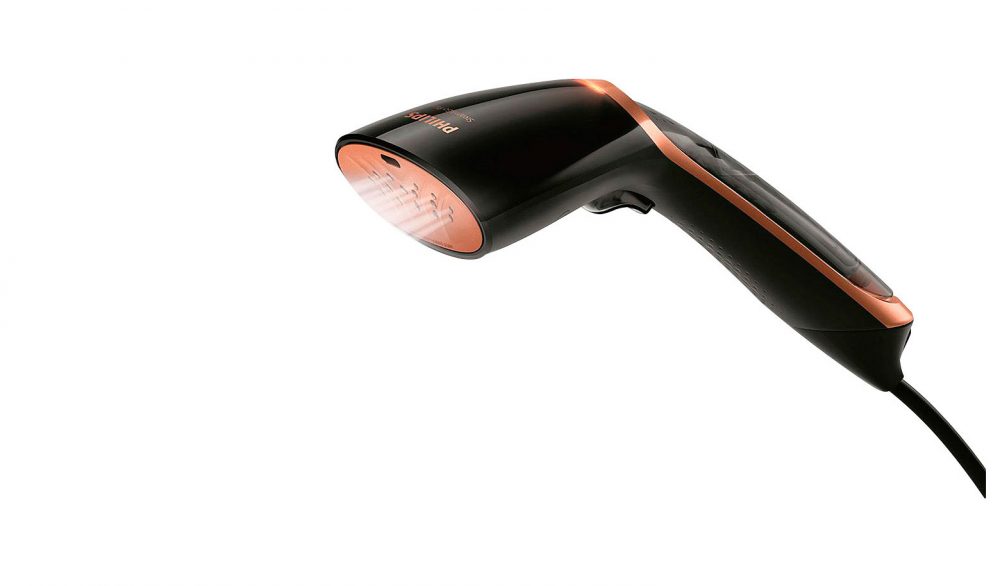 The Steam&Go is a smarter, easier, and more effective way to get wrinkles out of your clothes. It's safe to use on all ironable fabrics – even delicate materials like silk – but can also be used on heavier items like coats. Thanks to the SmartFlow heated plate and continuous steam function, you can get great results steaming horizontally or vertically. You can even get wrinkles out of your clothes while they're still on coat-hangers – no need for an ironing board. Now that's a gift that never goes out of style.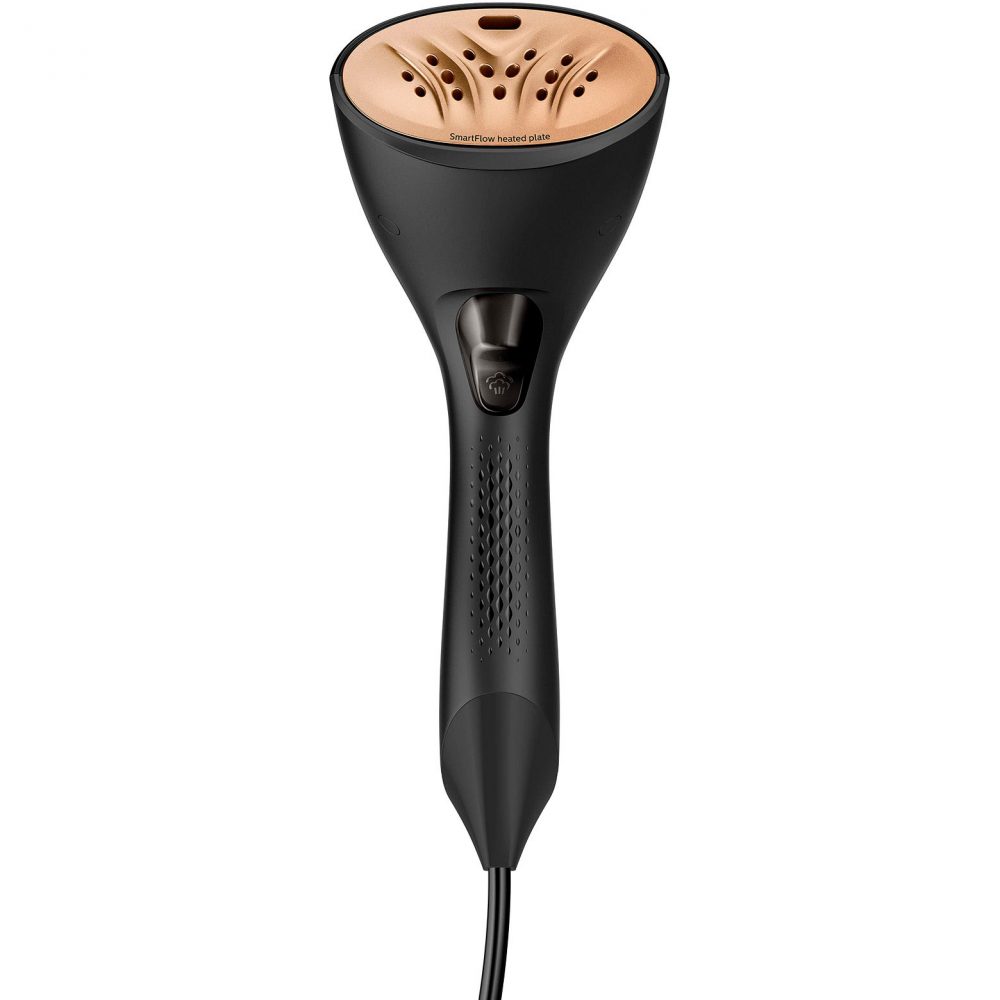 5) For the Manscaper
Shaving and styling facial hair is something most men have to do every day – so make your special guy's day a bit easier with the Philips OneBlade Pro with Adjustable Comb Trimmer. The OneBlade Pro is a fantastic multi-purpose grooming tool, suitable for trimming, styling and shaving any length of hair. Thanks to OneBlade's flexible design and dual protection system, you can get a comfortable, gentle shave in any direction.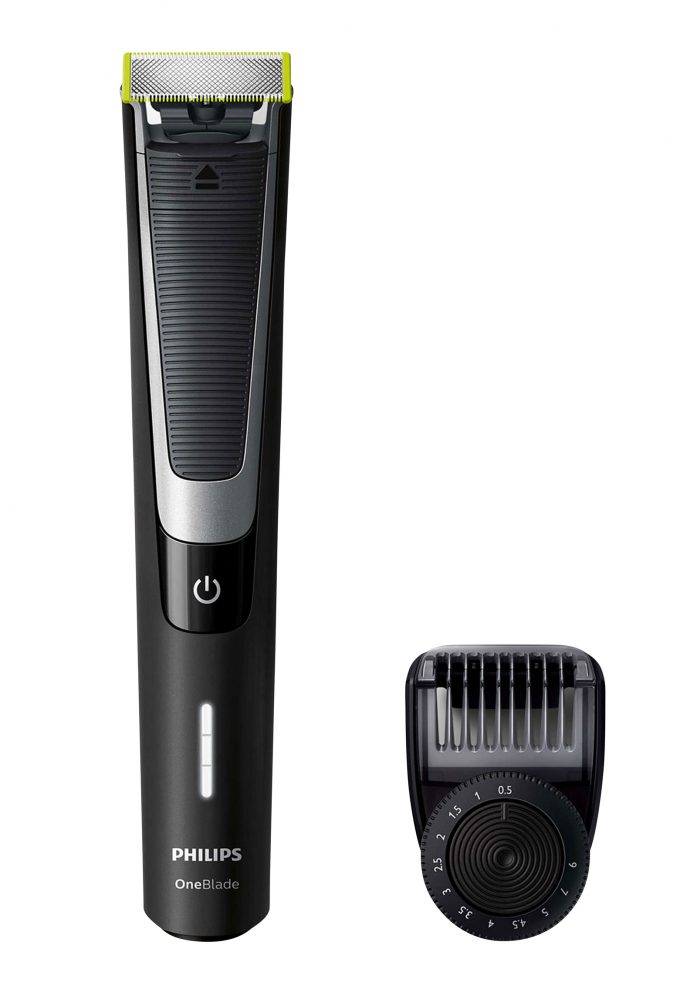 The adjustable comb trimmer has 12 precise settings between 0.5mm and 9mm lengths – so it's suitable for anyone from a partner who's passionate about maintaining a beautiful beard, to a relative still figuring out the art of personal grooming. Check out our Philips OneBlade Pro review to get a sense of the Philips OneBlade Pro in action and decide if it's the right gift for the manscaper in your life.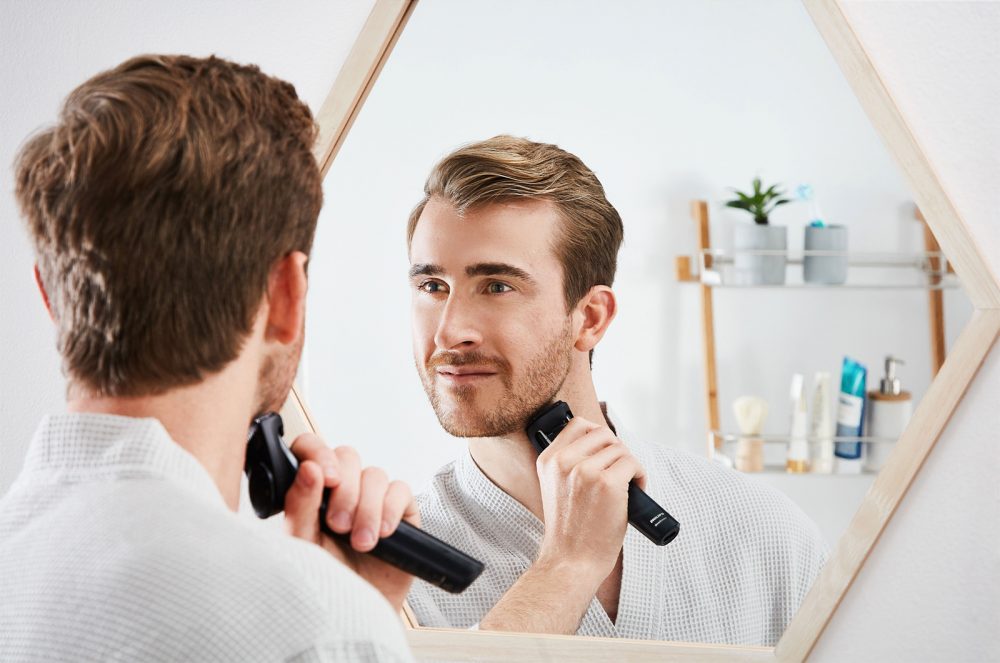 6) For the Hairstyler
The Remington Infinite Protect range are perfect gifts for anyone you know who takes pride in their hair. Not only do they provide gorgeous results, but smart sensor technology ensures that they can adapt to your loved one's needs to make sure they don't damage their hair.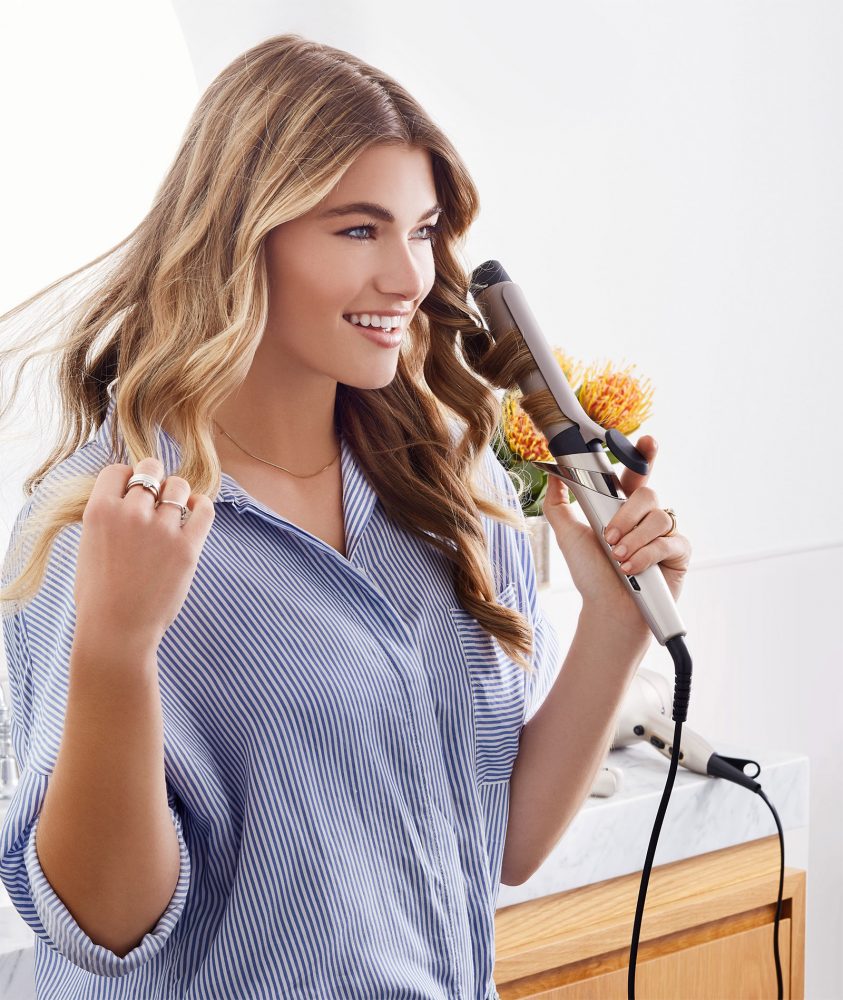 The Remington Infinite Protect Curling Tong can provide soft, natural-looking waves and curls, with intelligent temperature functions including Turbo Boost for quick touch-ups, and self-adjusting temperature levels to ensure your hair doesn't overheat while styling.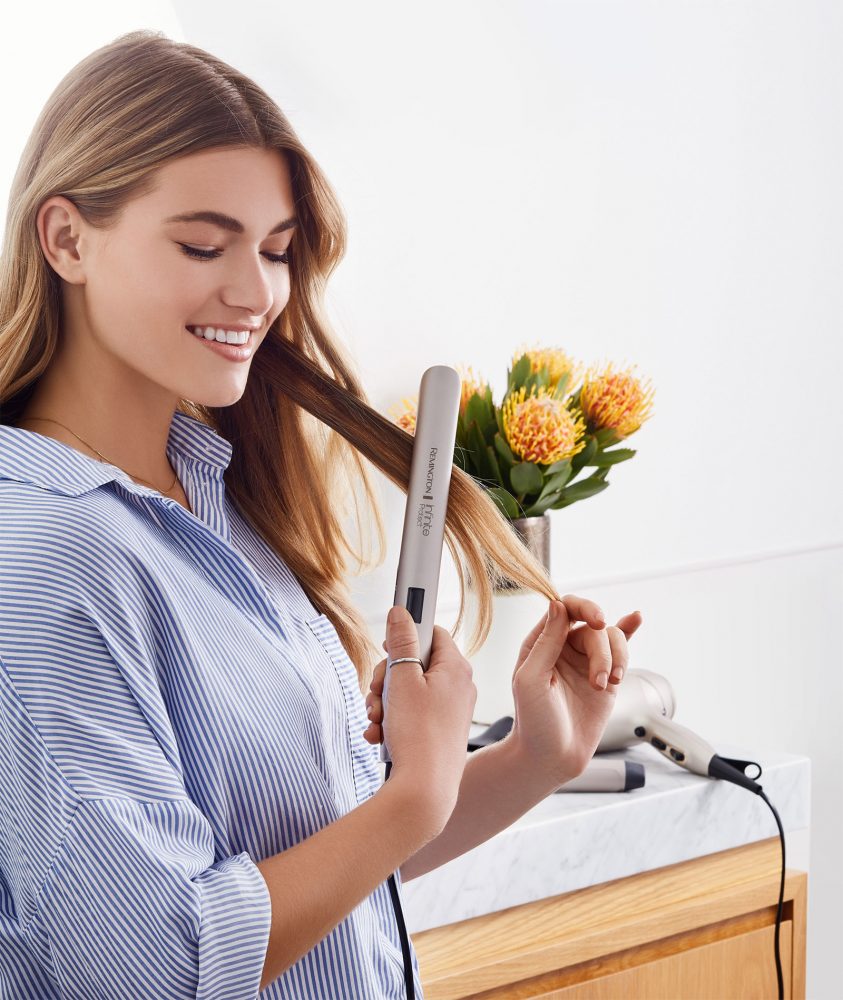 The Remington Infinite Protect Hair Straightener heats up in just 15 seconds, with Advanced Ceramic-coated plates that can provide fast and easy straightening while keeping hair looking healthy and lively. Digital variable heat settings can be quickly adjusted anywhere from 150-230°C, and then kept consistent with the handy temperature lock function.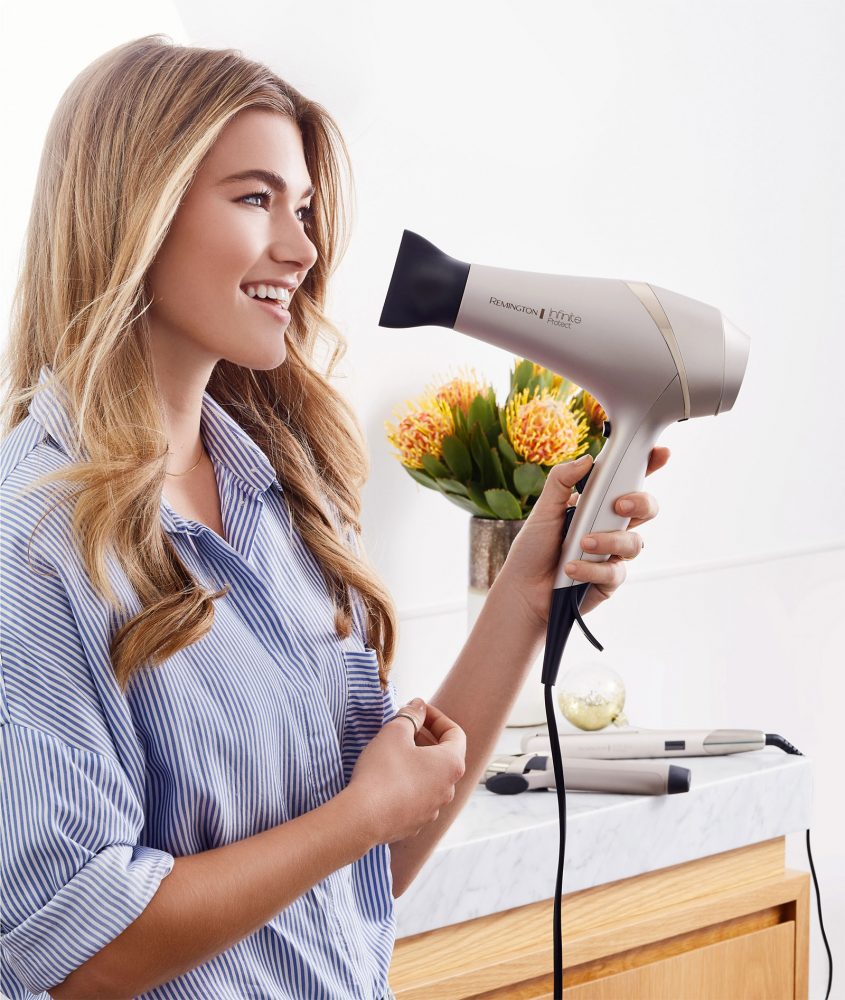 The Remington Infinite Protect Hair Dryer is designed with hair protection in mind. Its ceramic-coated grille distributes micro-conditioners infused with UV filters and Shea oil, adding extra shine and protection as well as salon-like blow-drying results.
7) For the Coffee Fanatic
Do you want to help your loved one kick their coffee shop habit, save money, and feel extra sophisticated? The Morphy Richards Evoke Filter Coffee Machine in Blue Steel will let them create a barista-quality cup of coffee in the comfort of their own home. In fact, with a 12 cup capacity, it can make enough coffee for the whole family or friend group, so it's perfect for holiday parties or social gatherings too.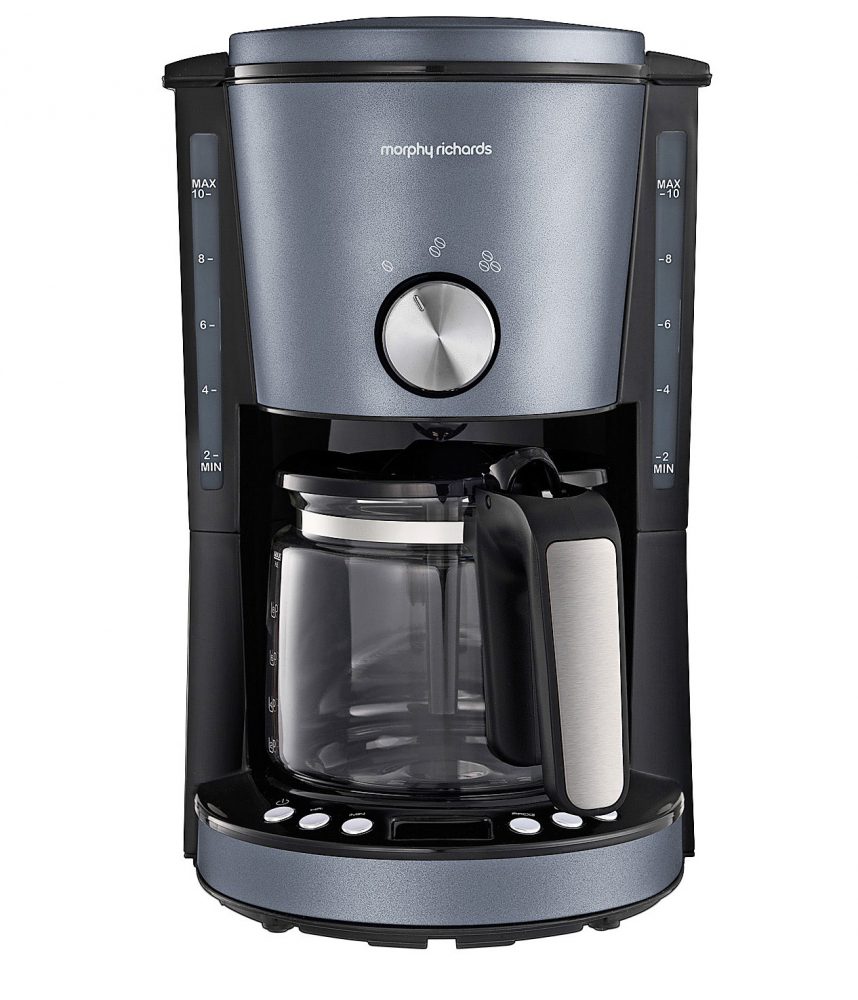 The Evoke Filter Coffee Machine is packed with ingenious features, like a Keep Warm function that can keep coffee hot for up to 30 minutes, and a strength selector, so you can make the perfect cup without a hassle. It even lets you preset your brewing time, so you can have a hot cup of coffee waiting for you in the morning. We've talked about other products in the Evoke range before, including in our recent blog looking at the best small appliance colour trends – which you should definitely check out if you're looking for even more gift ideas.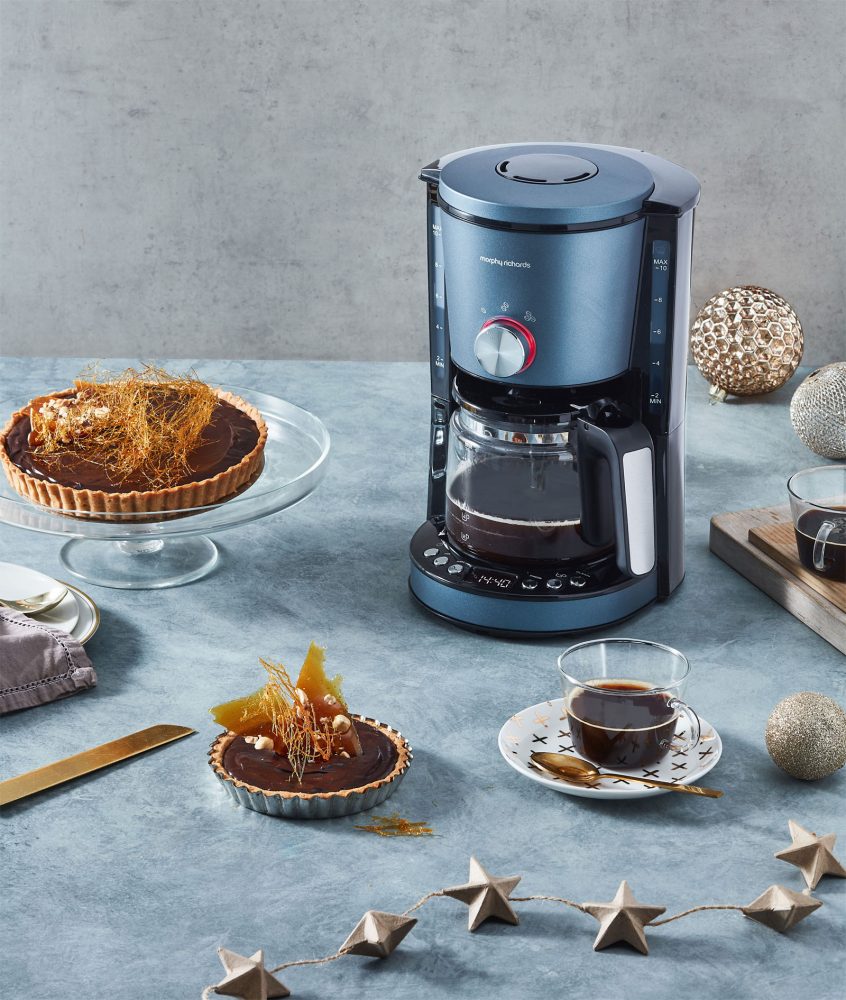 Find a Christmas gift for any lifestyle
Whatever your loved ones are like, Harvey Norman is certain to have a perfect gift for them. You can buy all these gifts and many more online – or head into your local Harvey Norman and ask one of our friendly experts to be your in-store Christmas gift guide. Happy shopping!