Bright lights. The bustle of activity. Garments are inspected, organised, prepared to take their spin. In a moment it will start, and these clothes will soon emerge ready to wear …
Are we backstage at Mercedes-Benz Fashion Week Australia (MBFWA) or in your laundry on washing day? That might seem like a strange question. After all, could your laundry ever compare with the glitz and glamour of the annual fashion extravaganza? Well, having recently been lucky enough to attend Mercedes-Benz Fashion Week Australia, I am here to confirm that you can recreate the experience in your laundry thanks to AEG's range of washing machines for different garment types.
Admittedly, you may need to supply your own models and Insta-influencers (and maybe one or two paparazzi to snap them!). But to achieve the same garment care as is necessary for a successful runway show, look no further than AEG's '9000 Series' 10kg Front Load Washing Machine and 8kg Heat Pump Dryer.
You might be finding this a stretch (unlike your delicate clothes in an AEG washing machine!). Mercedes-Benz Fashion Week Australia and doing the laundry? Indeed! As it turns out, there is more to the week than the requisite glitz and glamour. At its heart is a commitment to sustainable practices resonating throughout all aspects of the event, including the AEG products keeping it clean and green behind the scenes. Read on to discover more about the events at this year's Mercedes-Benz Fashion Week Australia, and how fashion-forward AEG is leading the charge towards a more sustainable – and stylish – future.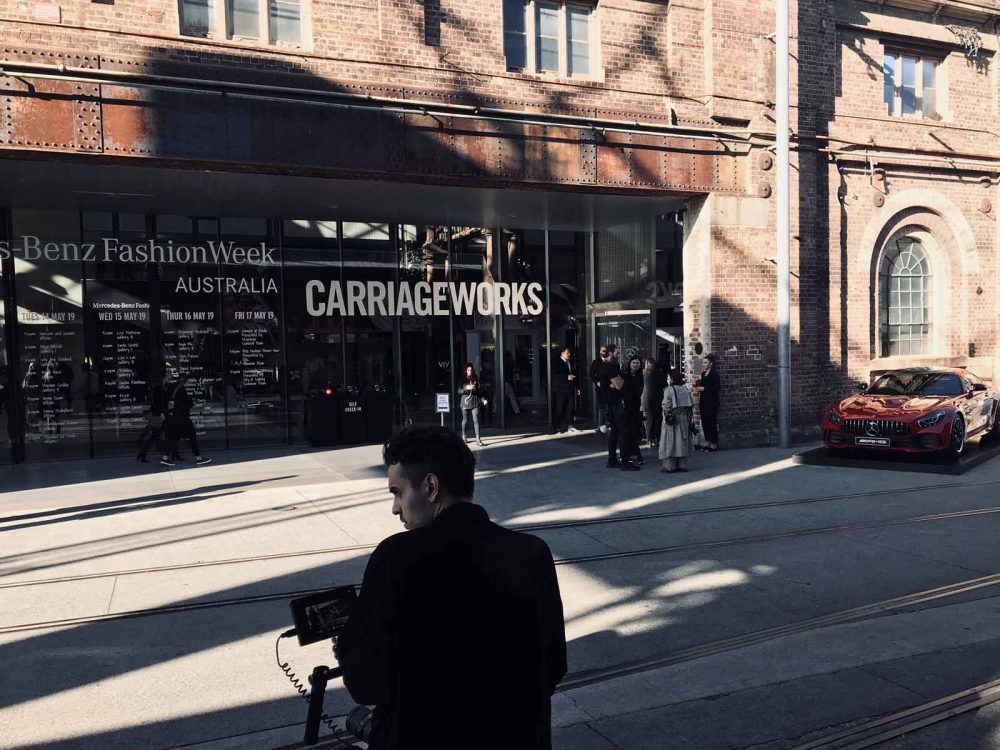 One exciting (Fashion) Week!
I know what you're thinking. What about the glitz? The glamour? Courtesy of AEG, the Official Laundry Partner of MBFWA, I had the opportunity to experience bucket loads of both on behalf of Harvey Norman. Like last year's MBFWA (which you can read about in our MBFWA 2018 blog), multi-arts centre Carriageworks hosted the buzzing turnout of models, media identities, Instagram influencers, photographers … and little old me.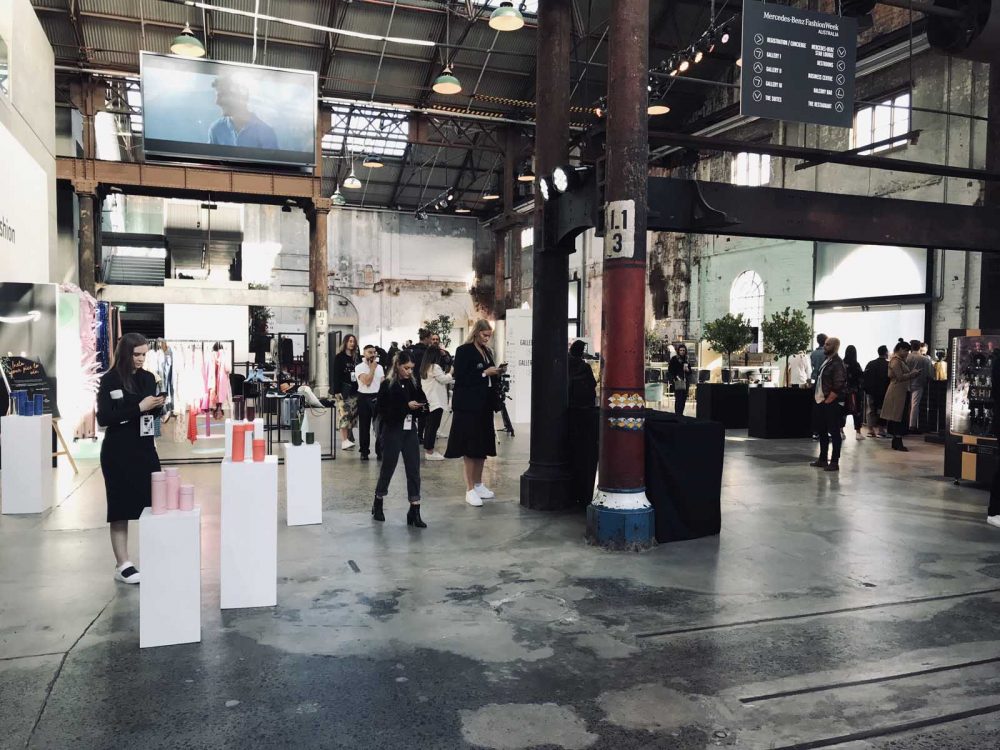 Last year, we looked at the action that took place in the arvo. However, this year, I wanted to get a sense of the buzz right from the start of the day – and the morning certainly had an air of the extraordinary. Excitement mounted as photographers staked positions outside the venue to capture the arrivals. With the swelling of the crowd, it became clear this day was all about the clothes – and how to wear them. Once inside, guests mingled in an eclectic turn out of the uber-fashionable and coolly stylish. Fashionistas drew attention with their meticulously-styled outfits while expertly working the architectural delights of Carriageworks to compose Insta-ready shots for their followers. Arcs of photographers demarcated identities. The contagious buzz only increased as the morning drew on and interest turned to the brand activations awakening to welcome guests.
Mercedes-Benz Fashion Week Australia AEG Activation
Underpinning the theatre of seeing and being seen is MBFWA's function as a showcase of designers, makers, brands and innovations. Studded with alluring activations, Mercedes-Benz Fashion Week Australia is the place to discover new trends and – in the case of the AEG activation – better ways of doing things. "Becoming the Official Laundry Partner for Mercedes Benz Fashion Week Australia is really about how can we educate and influence the Australian fashion space on how they and their customers can care for their clothes at home in a way that is less damaging for both their clothes and environment," explains Jessica Baird, Brand Manager, AEG.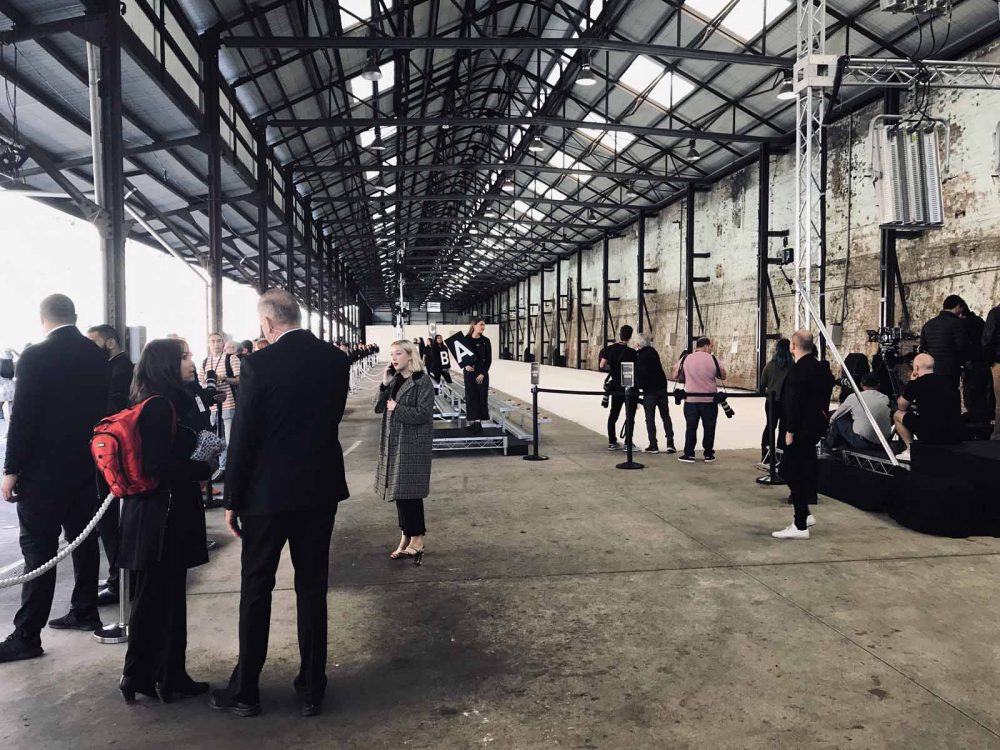 As AEG recognises, "designer" refers to more than a name on a label. Behind the scenes of fashion events such as MBFWA is a multitude of talented and experienced craftspeople transforming fabrics into wearable art. Imbued in every stitch is a passion for creating high-quality pieces that will connect with the wearer. The main attractions of Mercedes-Benz Fashion Week Australia – the runway shows – excite our imagination with the lights, music and glamour of performance. Ultimately, however, it is the tactile experience of the garments themselves that creates an emotional connection. Luxury fabrics such as silk, cashmere or linen inspire aspirational associations while offering softness, durability and natural breathability. When tailored into a piece of designer clothing, the passion and dedication of its makers are incorporated into its story – a story we continue when we welcome that clothing into our lives.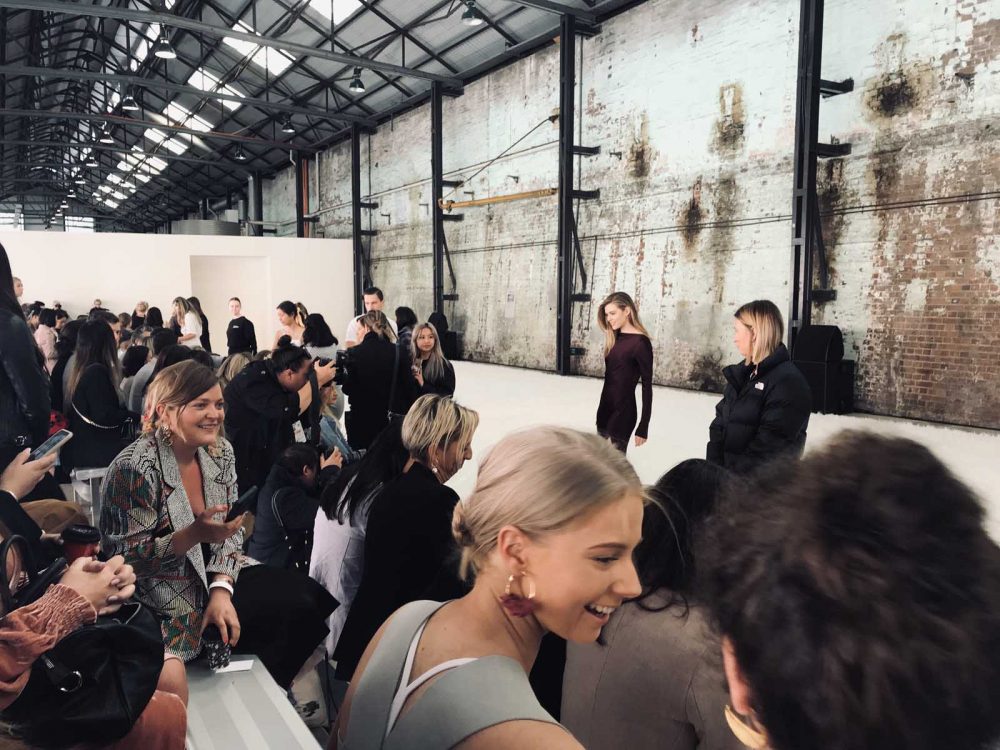 This, however, is when things get tricky. Clothes are made to be worn and, as Mercedes-Benz Fashion Week Australia exemplifies, to be seen at their best. But life is deliciously messy and protecting delicate fabrics can be time-consuming and expensive. Crucially, it's not just designer clothing demanding special attention – business suits, school blazers and other everyday items require scheduling disruptive trips to the dry-cleaner. Not to mention maintaining those gorgeous, detailed tops branded "hand-wash only" that make you think twice before buying. If that isn't enough, different fabrics have their own specific water temperatures and washing procedures to keep them in tip-top condition. Wool, cottons, linen, cashmere and acetate offer years of repeated wear, but only when they are cared for correctly.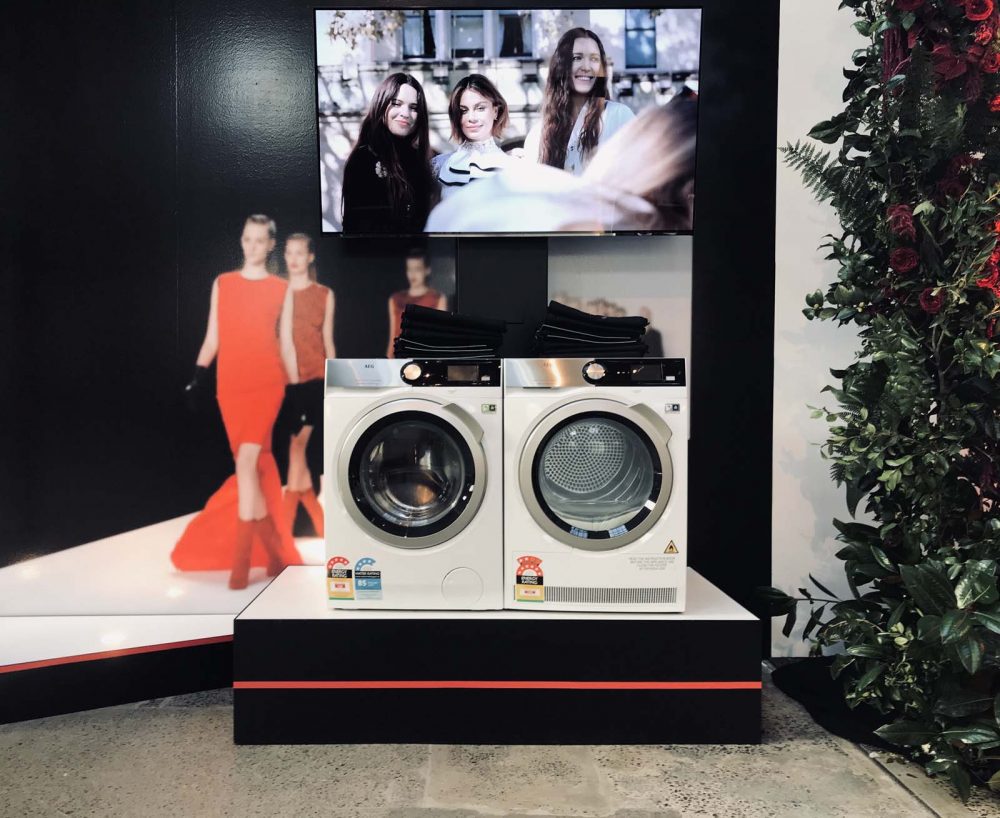 If you're beginning to think the magic of Mercedes-Benz Fashion Week Australia is destined to fade as you contemplate battling the laundry, think again! This year, AEG showcased their '9000 Series' 10kg Front Load Washing Machine and '9000 Series' 8kg Heat Pump Dryer. These exceptional appliances belong to the AEG fabric care collection designed for cleaning designer clothes and other garments requiring specific handling. The proof is on the runway; the high-end garments making their debut at MBFWA 2019 were made show-ready in AEG's '9000 Series' washing machine and dryer.
AEG's '9000 Series' also returns the glitz to everyday fashion by relegating drudgery to last season. "Offering innovative at-home fabric care, AEG's latest '9000 series' washing machines and dryers provide more functions than ever before, ensuring a tailored service for even the most delicate of fabrics," Jessica explains. "With a selection of ground-breaking programs, these advanced appliances help to deliver expert garment care at home."
AEG '9000 Series' 10kg Front Load Washing Machine
In true Mercedes-Benz Fashion Week Australia spirit, AEG's '9000 Series' 10kg Front Load Washing Machine unleashes the freedom to enjoy wearing your favourite outfits without worrying whether they'll survive the next wash. Throughout the laundering process, the advanced '9000 Series' features take control of caring for your clothes. Ökomix technology eliminates wastage and improves performance by uniquely pre-mixing detergent, softener and water to reach every fibre. During the cycle, AEG's AbsoluteCare™ System protects garments with intelligent drum movements and temperature adjustments. Plus, AEG Softwater engages a filter to purify and soften water for a reassuringly gentle wash.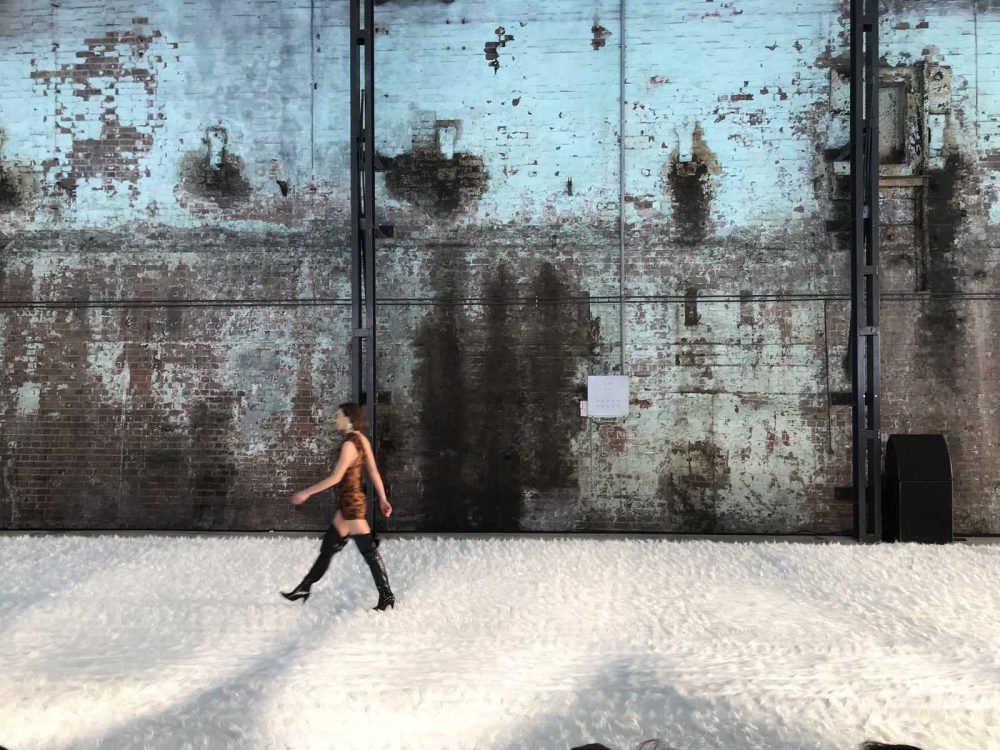 AEG '9000 Series' 8kg Heat Pump Dryer
So that's the washing done, but you can't knock 'em dead in wet clothes. What about the drying? Traditionally, woollens, silks and outdoor gear are not items you would consider putting in a dryer. Now, thanks to the AEG '9000 Series' 8kg Heat Pump Dryer, you can safely tumble dry these and other precious garments. Woolmark Blue accredited, the '9000 Series' incorporates the AbsoluteCare™ System to precisely control the temperature and movement of the drying drum to keep delicate fibres aloft. This system ensures fabrics such as woollens and silks hold their shape so wrinkling is reduced.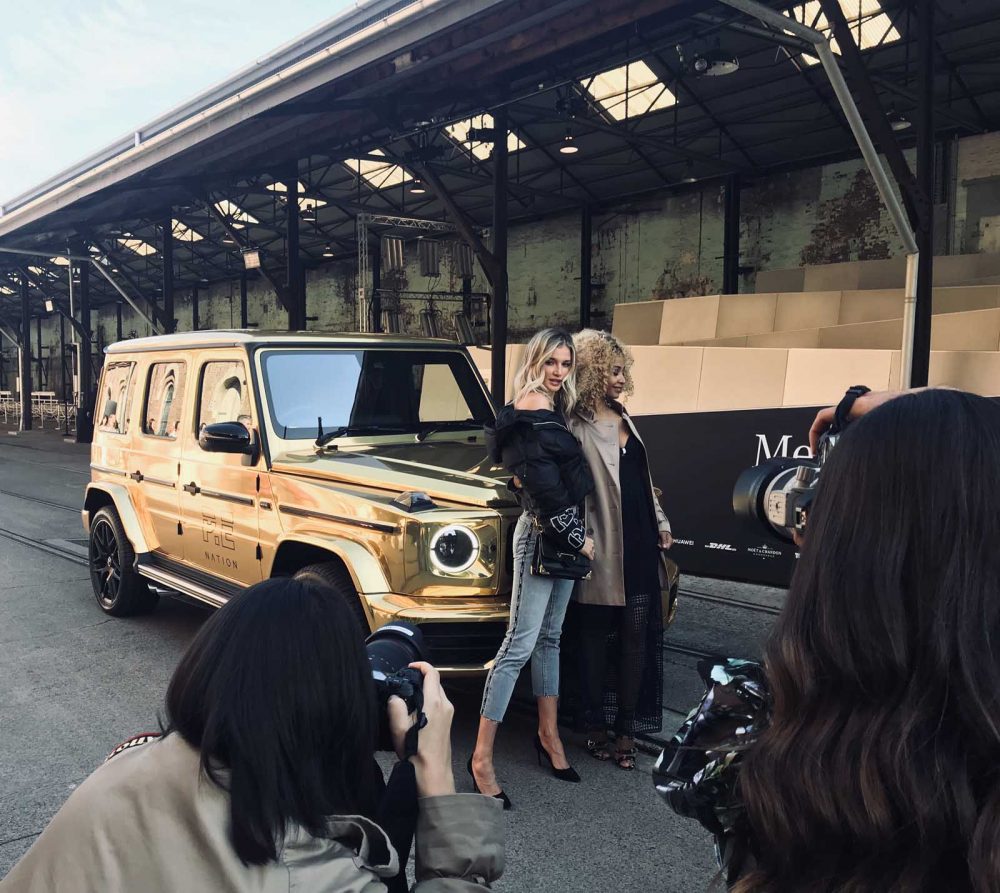 Mercedes-Benz Fashion Week Australia, AEG & Sustainability
Like the name represented on the designer label, however, there is more to this story than effortlessly cleaning designer clothes. The AEG '9000 Series' range of washing machines and dryers enact the sustainability ethos embedded in the practices of MBFWA 2019. Energy efficient measures are built into the machines so you can minimise your environmental footprint while keeping your clothes ready-to-wear.
"Our tried-and-tested specialised programs in both our washer and heat pump dryers allow you to wash and dry your delicate silks or hand-wash only woollens at home, removing the need to visit a dry cleaner which not only puts stress on your clothes but also the environment around us," says Jessica. "Plus, our washing machine's Steam Refresh program gives you the ability to refresh your clothes in 30 minutes without detergent and water, ensuring less wear and tear on your garments and on the environment."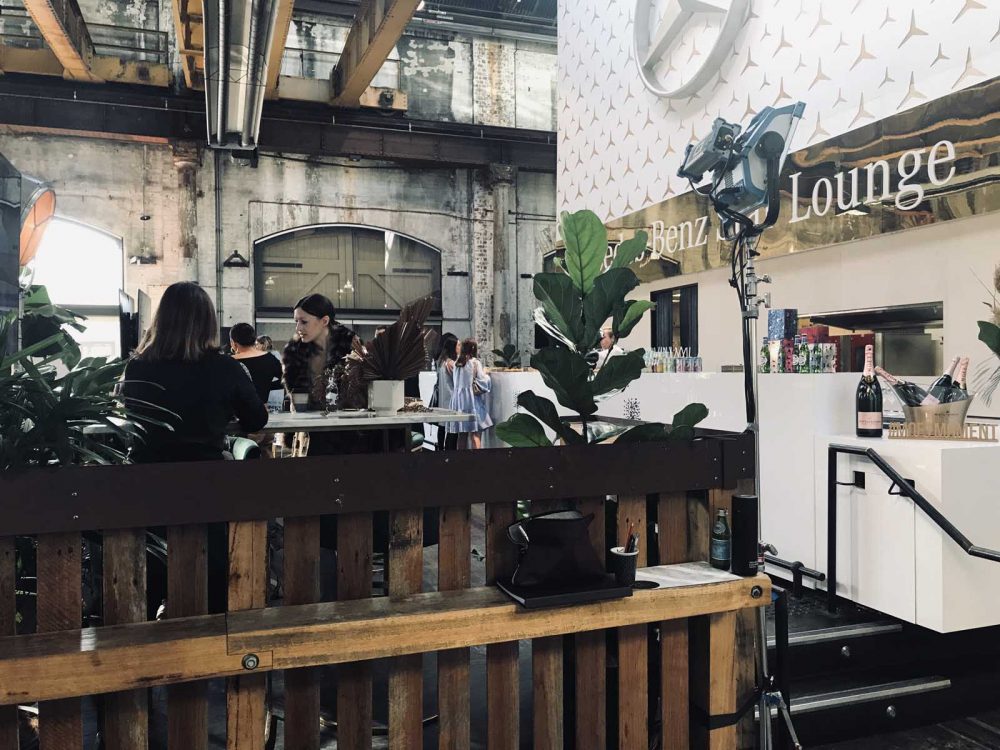 In addition to lessening resource usage, the care the AEG '9000 Series' takes of your garments means you can enjoy them for years to come. With 'fast fashion' on its way out-of-fashion, the style ethos is moving towards timeless, high-quality pieces we treasure rather than discard after they fall out of favour, or shape. And MBWFA walked the walk. Reducing and reusing were conspicuous practices at Mercedes-Benz Fashion Week Australia with the elimination of single-use plastics, onsite printed materials and intelligent lighting fixtures to increase energy efficiency in showrooms. Through these most visible measures, one of Australia's premier fashion events demonstrated its commitment to tackling the industry's environmental impact and raising the profile of sustainability to sleek and attainable. And that will never go out of style.
Shop the AEG '9000' Series & Bring Mercedes-Benz Fashion Week Australia Home!
Keen to recreate a Mercedes-Benz Fashion Week Australia experience in your laundry? Head to your local Harvey Norman store to chat with our friendly appliance team, or shop online today for the AEG '9000 Series' 10kg Front Load Washing Machine and '9000' Series 8kg Heat Pump Dryer. Work it, baby!