When you're thinking about Mercedes-Benz Fashion Week Australia, doing the laundry probably isn't the first thing that comes to mind. And why would it be? With all the glitz, the glamour, the gorgeous high fashion clothes…why would you be thinking about throwing yesterday's t-shirt or last week's pair of jeans into your washing machine?
You're much more likely to be thinking something along the lines of: "I'd never be able to rock something like that." At least, that's what I was thinking when I first walked into Carriageworks at Eveleigh. As Harvey Norman is a proud partner of AEG, I was lucky enough to go along to Mercedes-Benz Fashion Week Australia and find out why AEG was the official Laundry Appliance Partner of the show.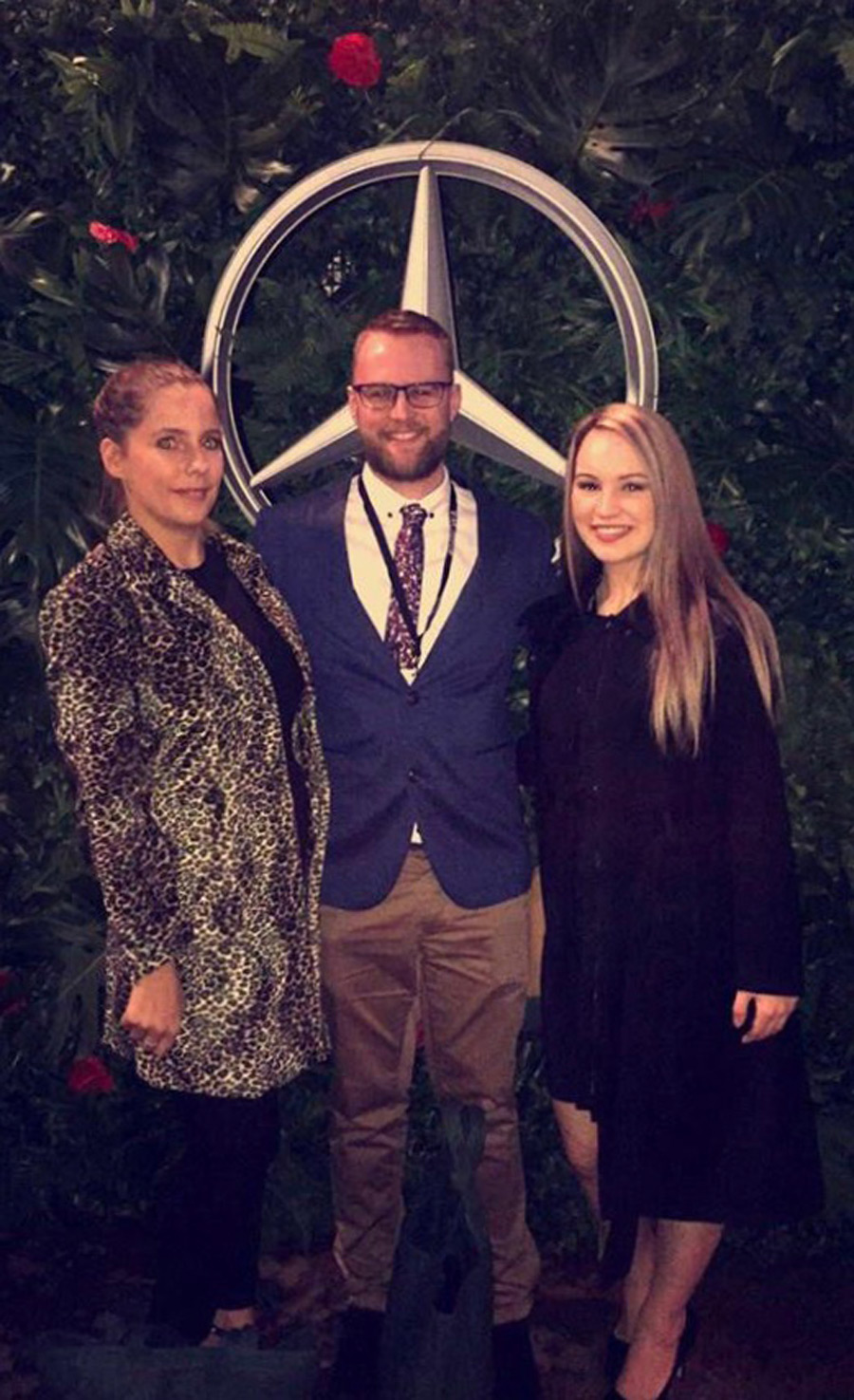 The industrial-chic venue with its polished concrete floors interspersed with old railway tracks (now purely ornamental) was a sight to behold. Decked out with a plethora of vibrant sponsor activations, the bustle of the crowd created a buzz, which was amplified by the DJ's remix-laden soundtrack. I couldn't help but be excited, even if I was a little self-conscious of how I compared against this mix of models, designers and fashion-lovers. And that was just the foyer!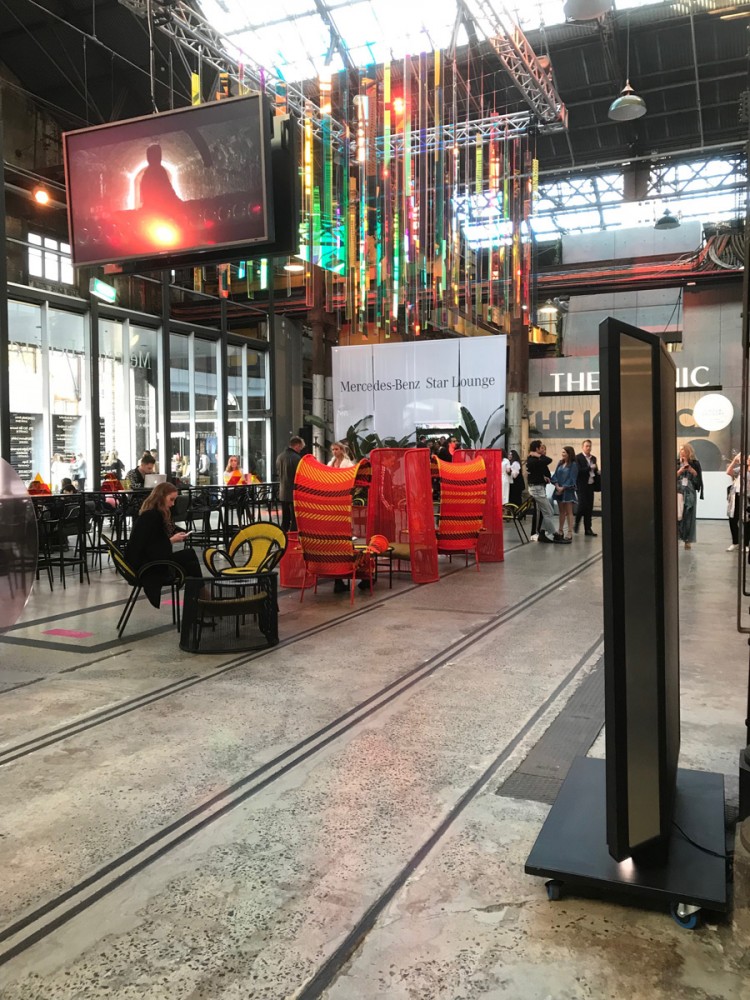 I was fortunate enough to see C/MEO Collective's runway show in the Elston Mezzanine, a section of Carriageworks reminiscent of a revamped barn with exposed beams and timber floorboards. It was edgy and fun, and was a trendy location for a trendy event.  In preparation for Mercedes-Benz Fashion Week Australia, a series of long stadium-style benches had been positioned in a U-shape, with irregularly shaped and sized corrugated structures arranged in the middle of the U. The whole effect was quite avant-garde.
When the show began, an upbeat track played and the models strutted their stuff in beautiful variations of carefully crafted clothes in an array of vivid hues. The runway show went off without a hitch, and was a true testament to the designer's skill, talent and hard work. The garments were full of character and had the crowd murmuring in appreciation.
The Mercedes-Benz Fashion Week Australia was a celebration of artisan craftsmanship, with the graceful models showing off the designer outfits in the best light, and adoring fans snapping flurries of pictures or simply soaking it all in. These were people who loved clothes – and not just for the sake of wearing them, but because they were actual pieces of art that they could use to express themselves. These garments were made to become timeless staples that would last for several seasons, and as such would require a greater level of care.
The trends are moving away from fast fashion, and more and more people are seeking clothes that are made from quality fabrics and recycled materials. These quality fabrics and recycled materials do need extra care. Materials like wool, silk, cashmere, linen and acetate all require you to go out of your way to hand wash, dry clean or even professionally clean your garments in order to protect them. So as well as being more expensive than mass-produced off-the-rack items, they are also more expensive to maintain and look after. The silk dresses, suit jackets and more avant-garde items you love need professional care or dry cleaning. Even woollen cardigans, cashmere scarves or outdoor wear need special care to avoid being ruined.
If anyone knows the pain of dry cleaning, it would be Kristina Karassoulis, Brand Manager of Vogue Australia, who understands the difficulties of always looking fashionable. She tries to go to the dry cleaner only once a quarter, but says she would go more often if it didn't mean having to take out a loan every time! At Mercedes-Benz Fashion Week Australia, there was plenty of quality designer clothes needing that extra level of care, so it's not surprising that one of the sponsor activations was the AEG display.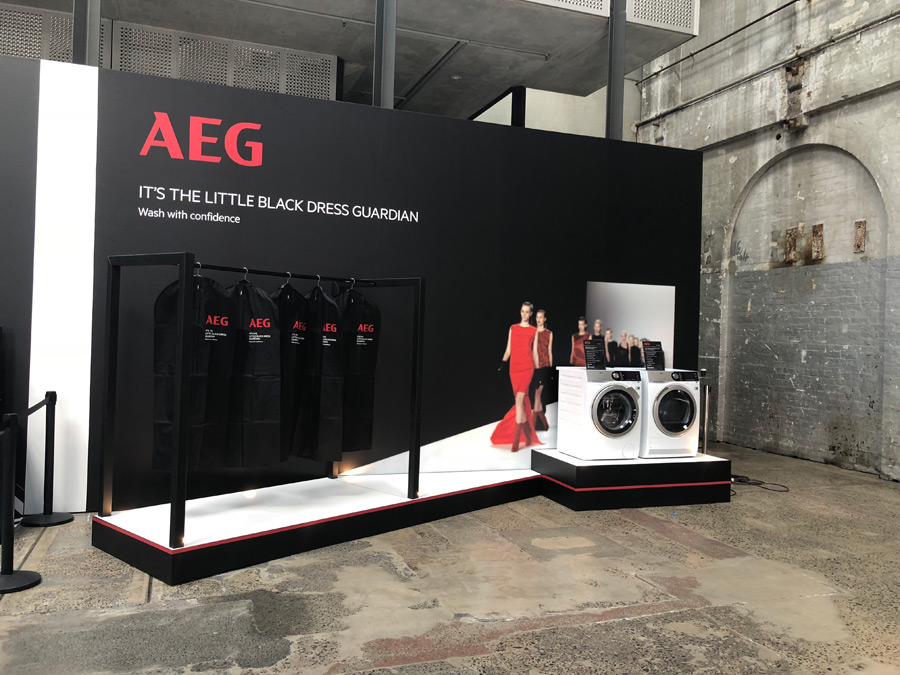 According to a 2016 study on consumer laundry habits*, 1 out of 3 consumers avoid purchasing garments labelled 'dry clean' only – this means that a lot of people are missing out on a lot of quality clothes. It's hard to express yourself or explore fashion if you don't have the continual funds or time to spend on incessant dry cleaning.
This all ends with AEG! They know just what to bring to the table…or the laundry, as the case may be. With AEG's innovative range of washers, dryers and combination machines, you can truly wash with confidence. It seems like a fantastical invention, but gone are the days of expensive dry cleaning or having to go out of your way to the professional cleaner.
The AEG 10kg Front Load Washing Machine is Woolmark Blue accredited, meaning it's safe to use on all sorts of woollen garments, even delicate fabrics that are labelled hand wash only.
Take it up a notch with the '8000 Series' 10kg Front Load Washing Machine, which boasts innovative features like OKOMix technology, mixing the detergent with water before washing your clothes, providing a more even and thorough clean. Plus the ProSense function – which detects the size of your load and adjusts water levels and cycle duration – makes this washing machine a reliable laundry companion, helping you tackle every load of laundry with ease, no matter what you're washing!
An AEG washing machine is perfect for families with that extra bit of space, as well as being great for quickly refreshing blazers and suit jackets, so everyone always looks (and feels) pristine.
The doors on the AEG dryers are reversible, meaning you can change what side the hinges are on to best utilise the space in your laundry, or so it's super easy to transfer your load from the washing machine to the dryer.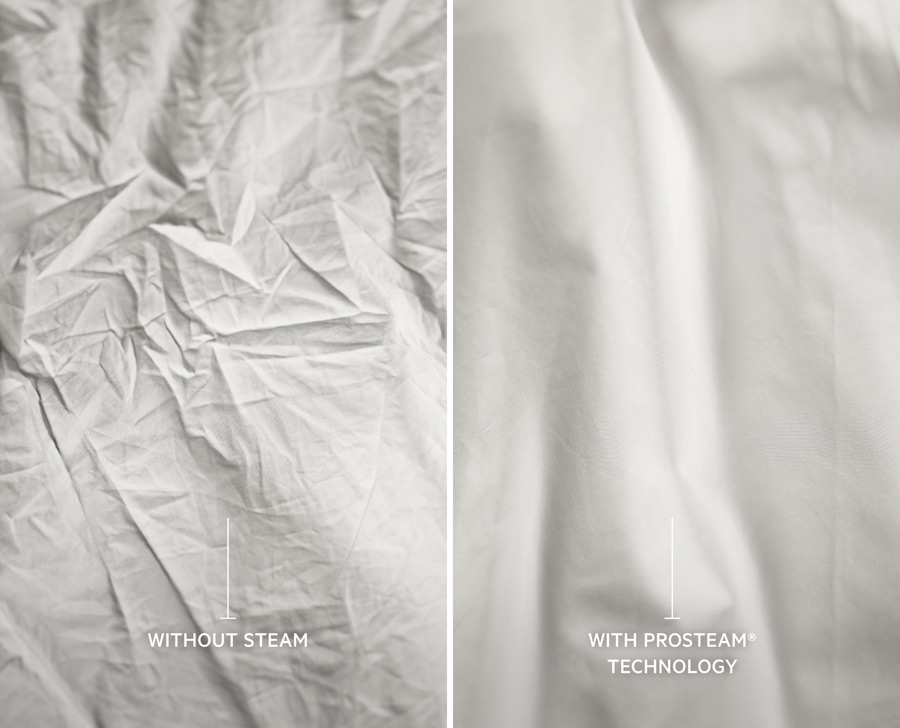 AEG's AbsoluteCare™ System adjusts rotation of the drum and carefully monitors the temperature to ensure the fibres of your woollen clothes aren't shocked into shrinking. It also features a specialised programme for delicates like silk, using gentle movements to reduce wrinkles, and a specialised outdoor programme to restore water protection with the use of careful temperature control.
And there's something else that might not come immediately to mind – what about those clothes that aren't really dirty enough to be washed? The vast majority of what we put through the washing machine doesn't actually need it: just because you wore that silk shirt or suit jacket for a couple of hours last week, doesn't mean it needs to be completely washed or taken to the dry cleaner. So what's the solution? AEG's Steam Refresh function eliminates odours and reduces creases with no need for washing detergent and without wearing out your treasured blouse or blazer.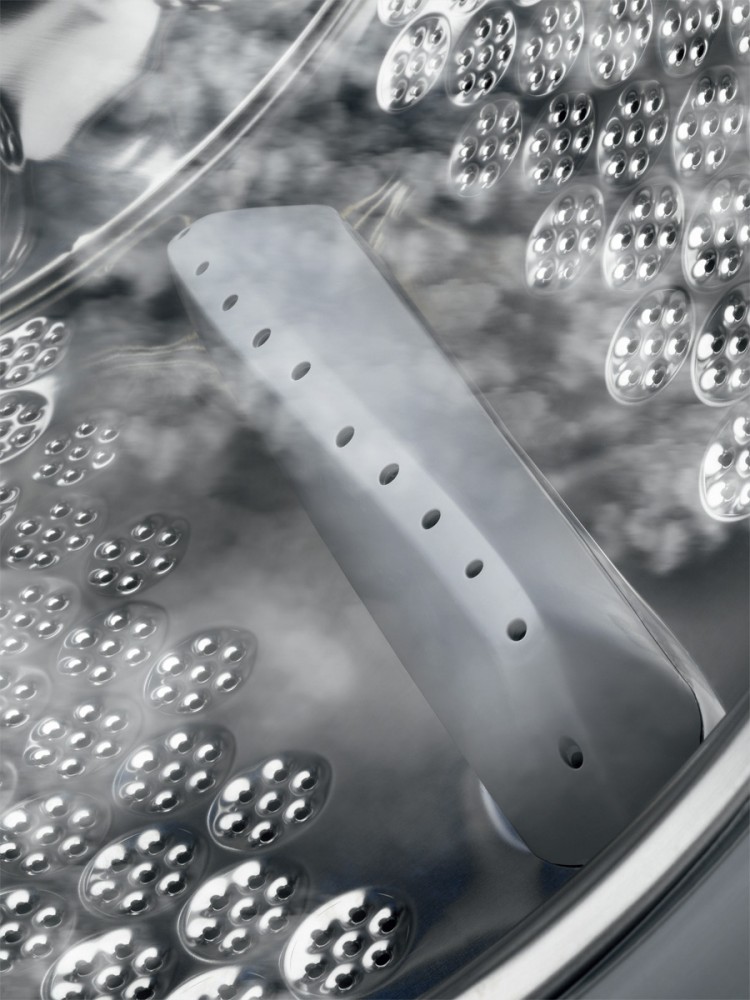 When I asked Kristina Karassoulis how she would feel if there was a washing machine and dryer that could provide her garments with the same care as a dry cleaner, she said it would change her life, saving her both time and money.
After learning all that, it's easy to see why there was an AEG stand at Mercedes-Benz Fashion Week Australia. All these features are perfect for those with a passion for fashion, and the machines themselves look quite stylish so there's no need to sacrifice form for function.
So, now you know about these incredible appliances, how can you go back to your usual laundry routine? This technology is actively making a difference to fashion designers and lovers alike. When you can wash whatever kind of material whenever you want, refresh clothes that aren't dirty enough to be washed, steam out the majority of creases and wrinkles, the possibilities of how clothing is made and worn are limitless! But it's more than that. AEG is revolutionising how laundry is done in the home, eradicating the need for expensive and time-consuming trips to the dry cleaner.
How can you face the dry cleaner knowing that the waste of time and money could all be stopped right here, right now with AEG? The decision is easy: shop in store or online today!
*Consumer laundry habits, Ipsos MORI 2016