I like to think of myself as a reasonably tech-savvy, up-to-date kind of guy. However, I must admit that up until a month ago, I'd never used a robotic vacuum cleaner. So, when Harvey Norman offered me the chance to review the BISSELL CleanView Connect Robotic Vacuum, I was extremely curious.
To see how it performed, read on for my BISSELL robot vacuum review. Without giving too much away, I feel silly for having waited so long to use one!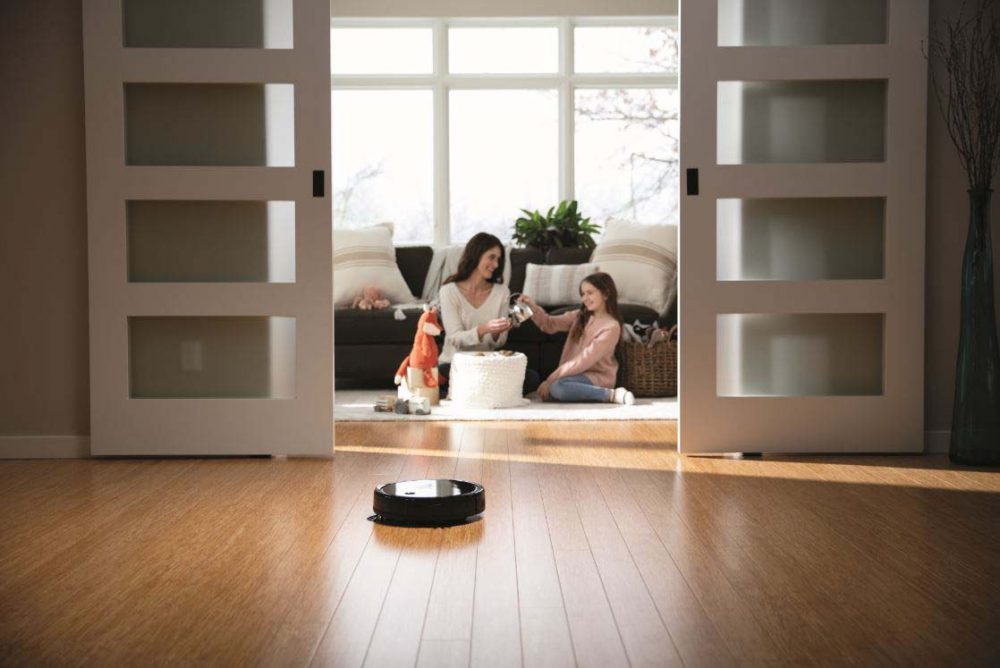 My first impressions of the BISSELL CleanView Connect Robotic Vacuum
The first thing that struck me about my new BISSELL robot vacuum was its simplicity.
The BISSELL CleanView Connect Robotic Vacuum requires virtually no assembly. Once you've got it unboxed, you're looking at a sleek black disk with an attractively minimal, no-frills design.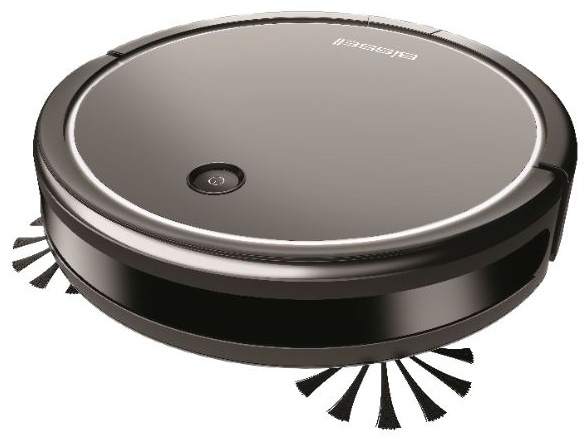 This BISSELL robotic vacuum is also surprisingly light at just 3kgs. Its easy-to-handle design makes it a breeze to carry from room to room.
Once I set it down, I couldn't believe how simple it was to get it going.
For some reason, I had always imagined that automatic vacuum robots would have loads of buttons, making the task more complicated than it needed to be. To the contrary, all it takes is one press of the power button and this BISSELL robot vacuum sets off on its merry way. The automatic sensor system then takes care of the rest.
Work smarter, not harder with the BISSELL CleanView Connect Robotic Vacuum
The BISSELL CleanView Connect Robotic Vacuum cleans everything in its path, automatically changing course when it encounters an obstacle.
A nifty feature of this BISSELL robotic vacuum is Auto Floor Type Recognition. With intelligent sensors, the automatic vacuum robot detects if the surface it is cleaning is a hard floor or carpet. It will instantly adapt its suction levels, depending on the surface, to provide optimal cleaning while conserving power.
The BISSELL CleanView Connect's sensors will also detect when it has run into stairs or other drop-offs. This meant I could happily leave my vacuum running upstairs without worrying about it taking a dive.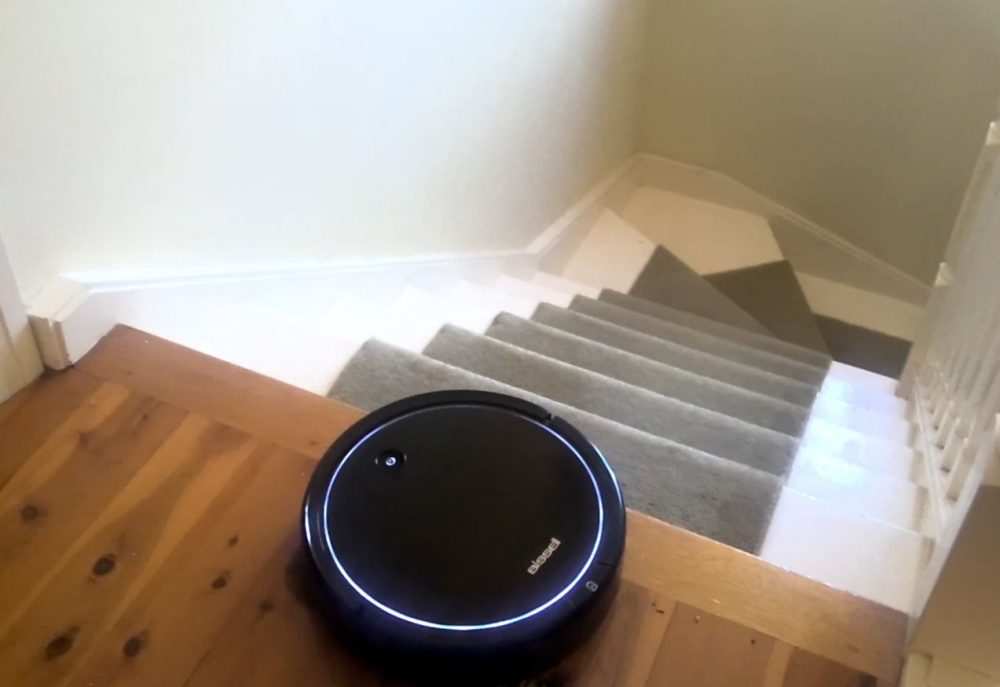 The BISSELL CleanView Connect Robotic Vacuum is a quiet achiever
I wondered whether a robotic vacuum cleaner could match the power of a conventional vacuum cleaner. I was especially curious to see how it performed on the carpets and rugs in my house. These surfaces often demand multiple attempts, even with a standard vacuum, to really deal with embedded dust and dirt.
Watching it clean, I was very happy with the results.
The device uses what BISSELL calls a Triple Action Cleaning System. This system combines powerful suction with a rotating brush roll and dual edge brushes. These work to disturb embedded dust and debris on all surface types, making it easier to achieve a complete clean on the first go round.
Most remarkable of all is how quiet and discreet the BISSELL CleanVew Connect manages to be. This is true even when dealing with more challenging surfaces on higher suction levels.
As a witness, I present Mabel, a young Groodle who has recently joined our household.
Knowing how worked up Mabel can get by some noises, I was very concerned that this mysterious robot visitor would send her into barking frenzies. Quite the opposite! After a couple days of curiosity and trepidation, she found it much easier to ignore this automatic vacuum robot than she would a standard vacuum cleaner.
Can the BISSELL CleanView Connect Robotic Vacuum clean in harder to reach places?
Inevitably, there's certain things that a robot vacuum can't clean – like stairs and upholstery. However, over time, I started to notice that there were some areas in which my BISSELL CleanView Connect didn't just match the performance of standard vacuum cleaners, but did things that they couldn't do.
With its low-profile design and intelligent movement, this robotic vacuum cleaner can travel to the spaces under lounges, beds and cabinets. Using a normal vacuum cleaner, these areas are extremely difficult to clean. They often require us to rearrange heavy furniture or stretch our bodies out flat against the floor. For the BISSELL CleanView Connect, though, it's just more floor space – like any other.
As an example, the floor under my bed rarely receives a thorough clean. That's because getting under there requires me to totally rearrange the room. Consequently, I found the surface coated with a layer of fine, tightly packed dust that looked to me like it might need a mop to remove. But, after roaming under there with its edge brushes helpfully kicking up the embedded dust, the BISSELL CleanView Connect left the space cleaner than I can ever remember seeing it!
Connect with the BISSELL Connect App
One vital feature of the BISSELL CleanView Connect that I haven't mentioned yet is right there in the name. By connecting your BISSELL robot vacuum to your home Wi-Fi network and pairing it with the BISSELL Connect App on your phone, you can effortlessly control your device from anywhere, anytime.
This means you can schedule your BISSELL CleanView Connect Robotic Vacuum to automatically do housework while you're at the office. This allows you to make the most of your downtime while you're at home.
Because my device was so quiet, I found I could use the app to set it to activate in the early hours of the morning while everyone was sleeping. This let us all wake up to a refreshed, cleaner home.
As well as programming schedules, you can also instantly activate or deactivate the BISSELL robotic vacuum with the push of a button. This is great to help prepare for one-off events like surprise guests. Or, you might just want to start up your cleaner in the afternoon when you don't feel like getting up off the couch.
When remotely activated, the BISSELL automatic vacuum robot will continue to roam around and clean your space until its battery begins to run down. At this point, it automatically locates its docking station and heads home to recharge.
When all's said and done, the only thing for you to do is remove and empty the dirt bin. I found this process remarkably quick, simple and mess-free compared to other vacuums I've used in the past. I was particularly impressed by the bin's capacity, especially given the compact design of the robotic vacuum.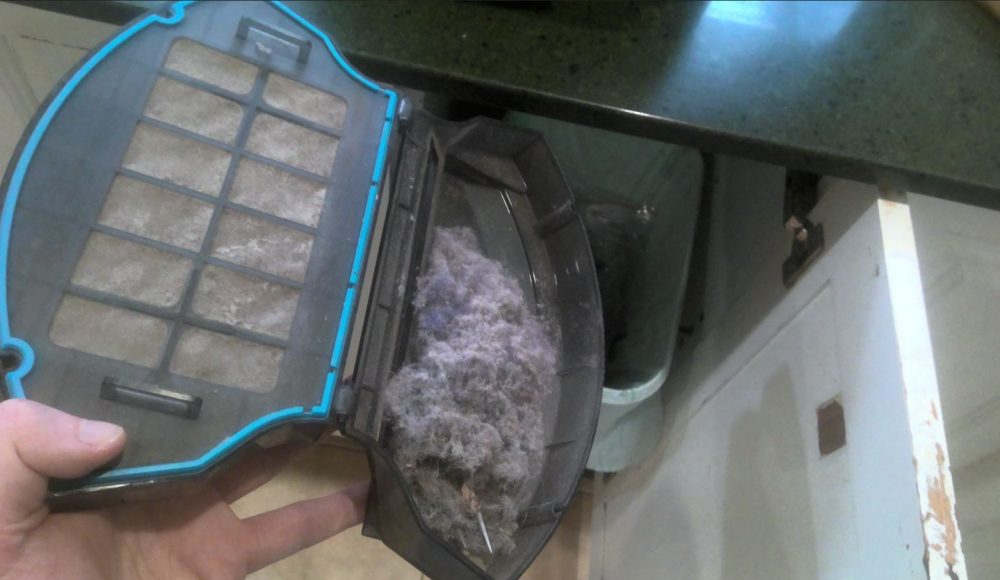 Where to buy the BISSELL CleanView Connect Robotic Vacuum in Australia
Even though I'd never used a robotic vacuum cleaner before, after a few weeks of experimentation, I admittedly now can't imagine living without one. Of course, this was helped by the fact the BISSELL CleanView Connect Robotic is superbly designed!
If you're as convinced as I am, you can shop the BISSELL CleanView Connect Robotic Vacuum online in Australia today. Or, you can see it for yourself at your local Harvey Norman store, where our friendly, expert staff will be happy to answer any questions you might have.