I have recently started living with a cat. His name is Hunter and he loves to follow me wherever I go, leaving a never-ending trail of malted cat hairs in his wake.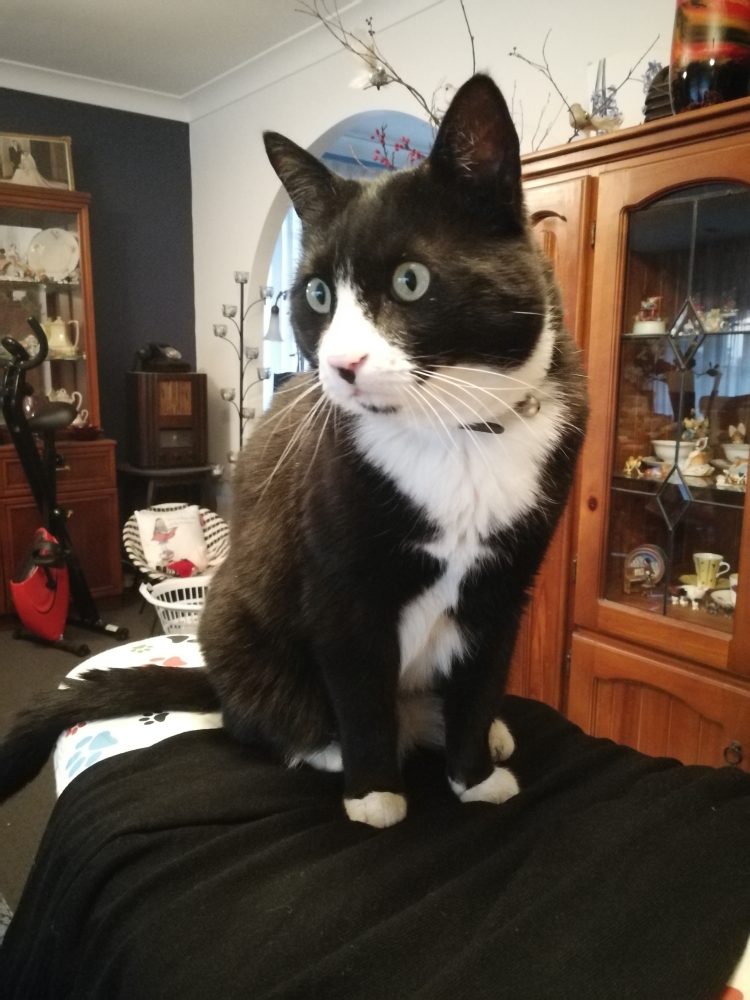 Though I hate to admit it, he's a pretty cute little black and white cat, but as my house features 50% timber and linoleum flooring, those cute little black and white hairs show up absolutely everywhere.
So, how to keep this cat's paradise looking spic and span?
Introducing Bissell Crosswave Pet Professional Vacuum Cleaner, exclusive to Harvey Norman.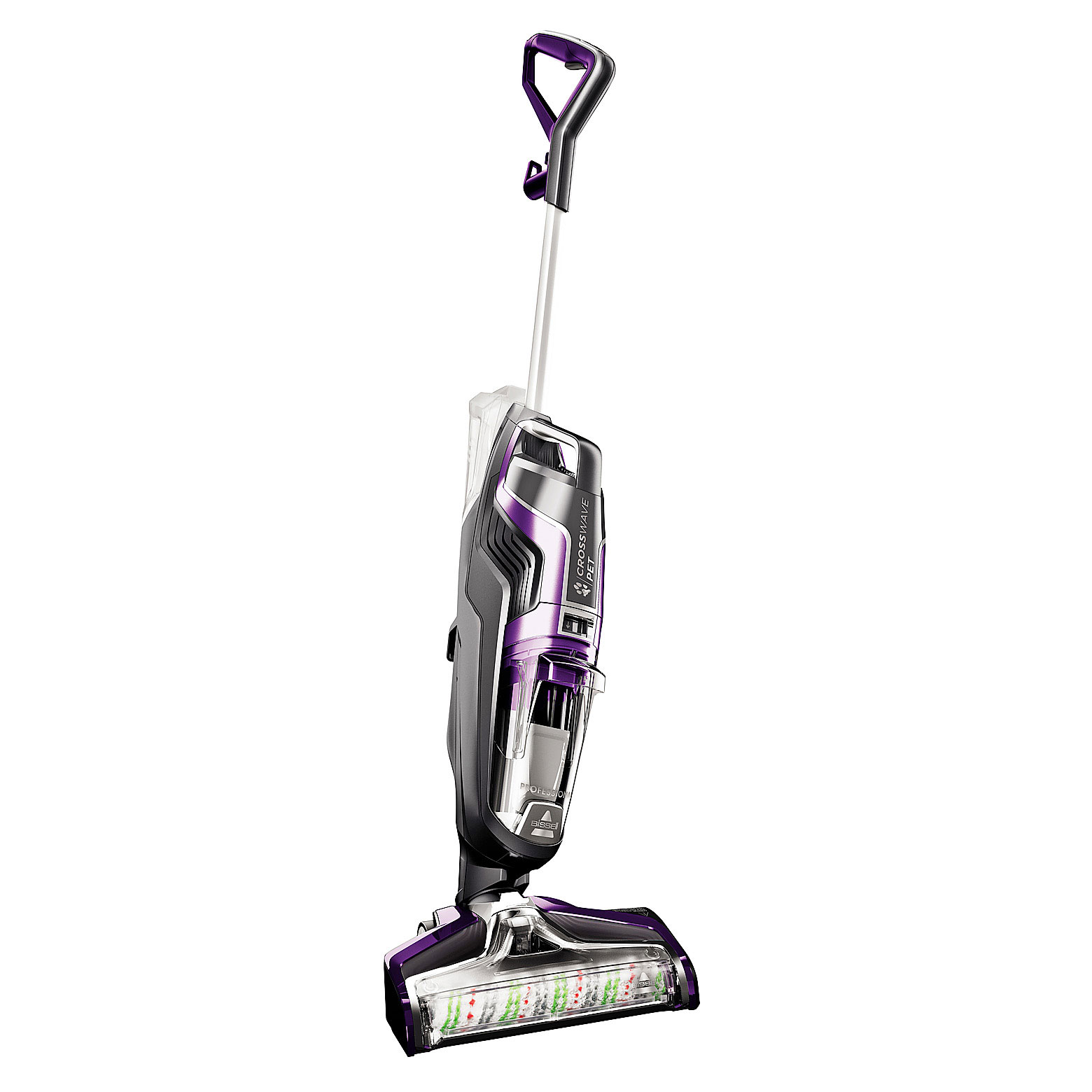 The Bissell Crosswave Pet Professional has a versatile 2-in-1 design that gives you total convenience when you're cleaning up around the home. With a vacuum and mop in one, you can essentially halve your cleaning time. Plus, thanks to its Multi-Surface Pet Brush Roll (this tangle-free pet roller rotates at a lightning fast 3000RPM!), pet hairs and messes can be cleaned up in no time at all. And, if you have wooden surfaces, the Wood Floor Brush Roll can be attached in order to take immaculate care of your floors.
The Bissell Crosswave Pet Professional is designed for use on hard floors, but it can also be used on area rugs that need a little bit of love and care.
So, how did it work in the real world? Read on as I pitted this 2-in-1 vacuum and mop up against the hairs of one seriously fluffy cat!
My Bissell Crosswave Pet Professional Review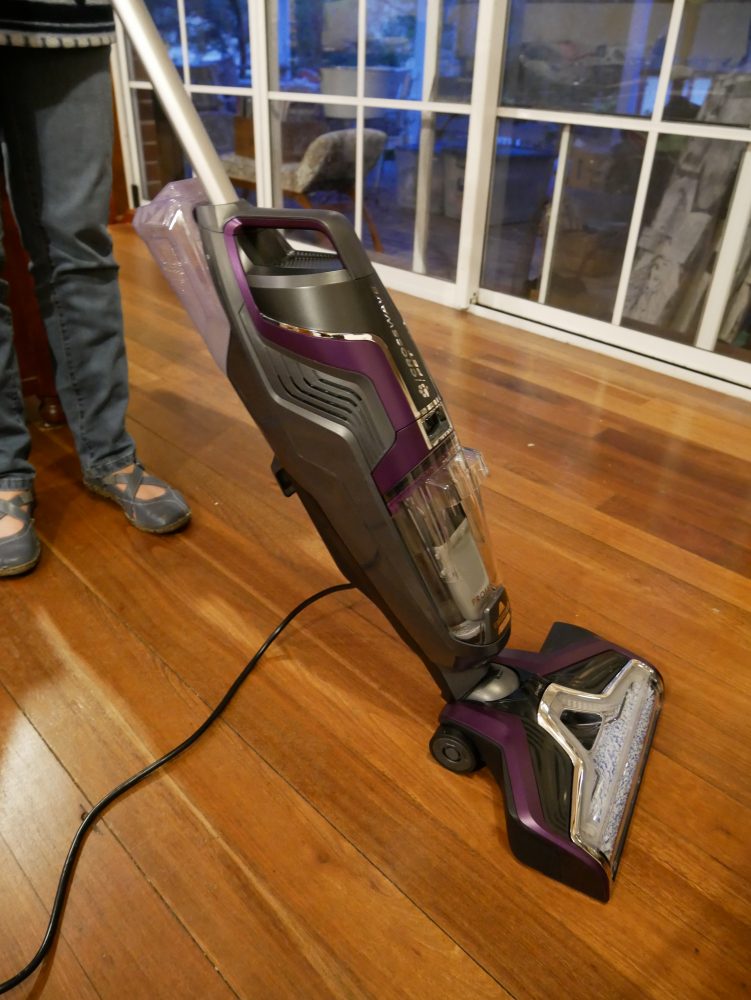 If you're a member of the super popular Australian Facebook group 'Mums Who Clean' (or you know a member!), you're probably very familiar with the phenomena that is the original Bissell Crosswave. Dedicated fans passionately discuss the 2-in-1 mop's amazing cleaning abilities – and now I totally understand why!
In fact, I think the Bissell Crosswave Pet Professional is even more of a superstar than fans describe – as it's taken what everyone loves about the original and improved upon it by engineering this new version for homes with pets and kids. Perfect, as I had a lot of cat hair to clean up!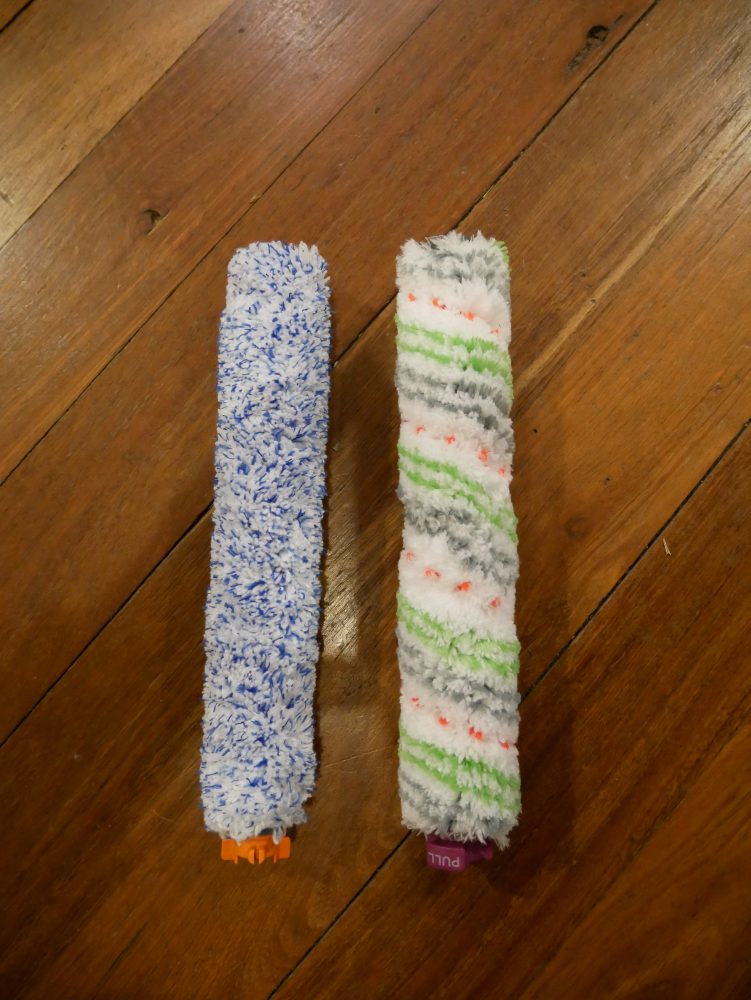 Setting up the Bissell Crosswave Pet Professional took no time at all! It was simply a matter of filling up the water tank, adding a little of the Bissell Multi-floor Solution and then switching it on and letting it get to work.
The incredible suction power of the Crosswave Pet Professional meant that any rogue cat hairs or other debris didn't stand a chance, and were sucked up in a jiffy. By pulling the trigger on the Crosswave's handle, I could release the water and solution from the tank, giving those timber floors a good wash.

The Bissell Crosswave Pet Professional cut my cleaning time in half. Instead of having to vacuum up all the cat hair and then wash away the dirt and other gunk, I could do this all at once! This makes a big difference for those of us who are time poor and simply don't have enough hours in the day to give their floors the love and care they deserve.
Forget that old mop and bucket – the Crosswave Pet Professional can do it all!
With such ease of use, I can now afford to clean my floors more often, instead of putting off this onerous chore for weeks (and, I'll admit, sometimes months) at a time.
Even if there are unexpected visitors dropping by with minimal notice, the Bissell Crosswave Pet Professional is so easy to set up and use, you can give you hard floors a good once-over before your guests ring the doorbell.

After cleaning the floors, I emptied out the Crosswave's dirty water tank. Truth be told, I was a little horrified at the amount of dirt and cat hair that had been sucked up!
Those with weak stomachs should look away now. What you are about to see next is not for the fainthearted.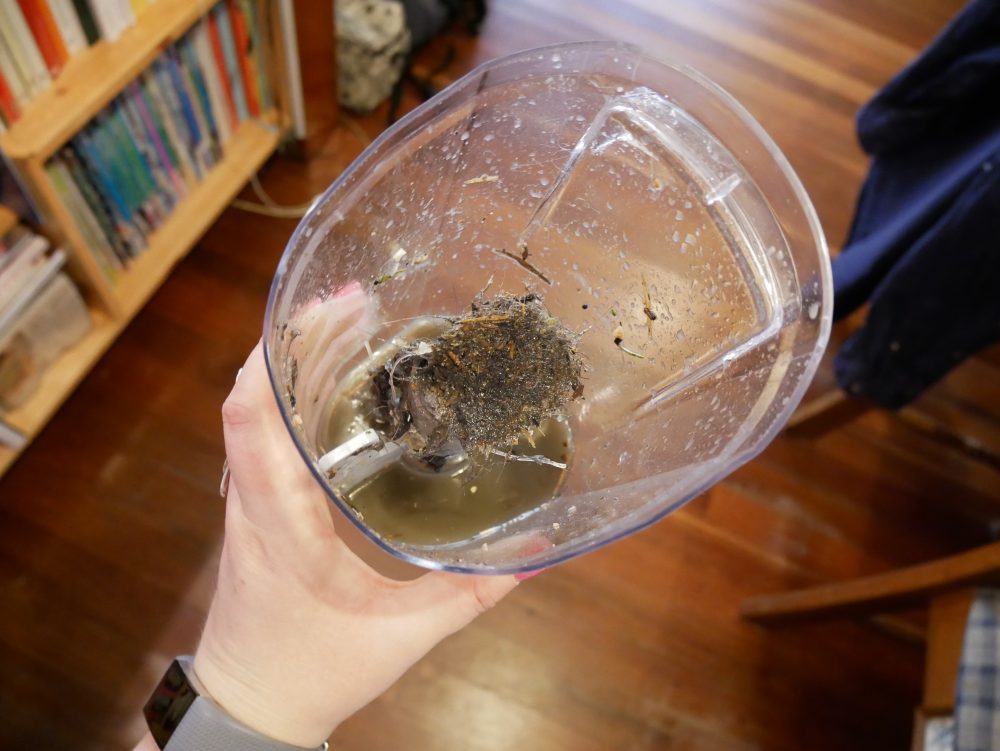 Ew! It just goes to show that even floors that seem to be clean can be far dirtier than they first appear. The Bissell Crosswave Pet Professional not only sucked up a mountain of loose cat hairs, but also dirt and other debris.
Getting rid of the mess was relatively easily. The dirty water tank pops out safely and securely, and from there it's an easy enough task to simply take out the strainer and remove large debris, such as Hunter's hair. Then the dirty water can be poured down the sink – and you're all done!
This is a fantastic investment for homes with pets and kids, as it can essentially cut your cleaning time in half and can take care of any big or small messes with relative ease. Whether the kids have spilled sauce all over the floor, or you're just looking for a quick and easy way to get rid of those pet hairs while simultaneously cleaning your floors, the Bissell Crosswave Pet Professional Vacuum Cleaner is your answer.
If you're ready to give your hard floors the serious Bissell Crosswave Pet Professional clean that they deserve, then drop into your local store today or shop online.