I tried to put off doing it for as long as humanly possible. However, I couldn't ignore it any more. I had to clean my bathroom!
Why now? Why the sudden urge to be a reasonable human being? Well, my wife and I are about to become parents, and we can't have our kid thinking that a bathroom mirror stained with grotty toothpaste and a drain covered in discoloured, months-old shampoo is the norm.
Thankfully, I had a few tricks up my sleeve (and a few Dad jokes to practice) which helped me to turn the usually oh-so-ridiculously-annoying chore of bathroom cleaning into something that was actually really easy and – dare I say it – even a little fun.
These tricks came in the form of four brilliant products from Harvey Norman, which in tandem offer a complete bathroom cleaning solution:
1.    Dyson Cyclone V10 ABSOLUTE+ Cordless Handstick Vacuum Cleaner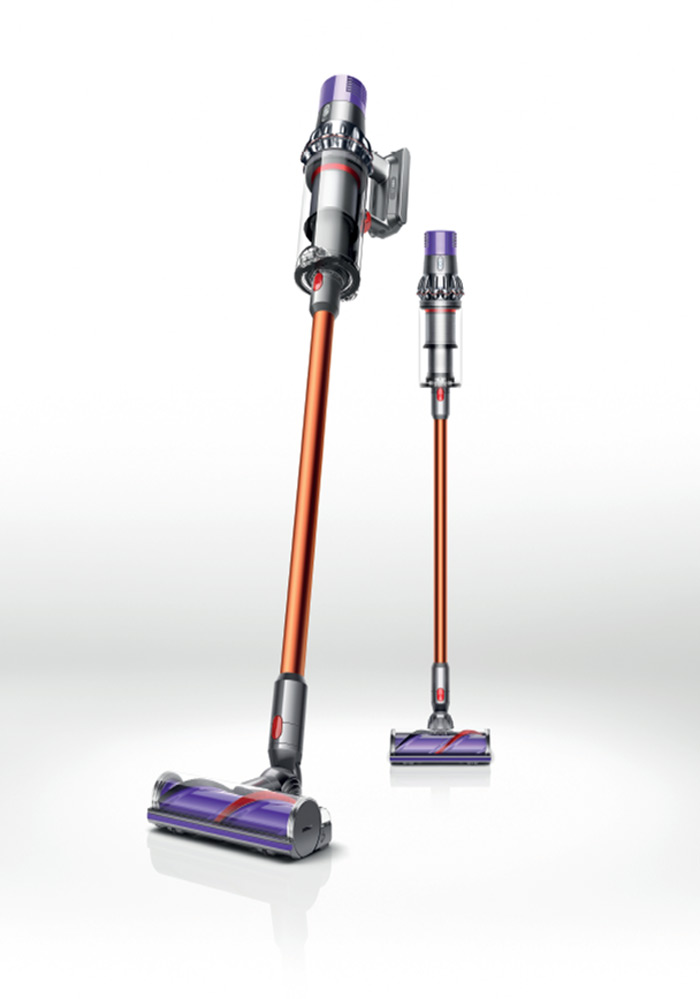 Yes, my bathroom was most-definitely an unhygienic disgrace. Dirt, dust, hairs and rust lay on the floor, not to mention on the vanity and window sill.
This was definitely not the sort of place you'd want to raise a family. Which is why, to make things right, I knew exactly who to turn to – Dyson.
The Harvey Norman blog team recently took a look at the Dyson Cyclone V10 ABSOLUTE+, and after hearing all about this sensational device, I was sure it would be the perfect solution for my bathroom woes.
It didn't let me down.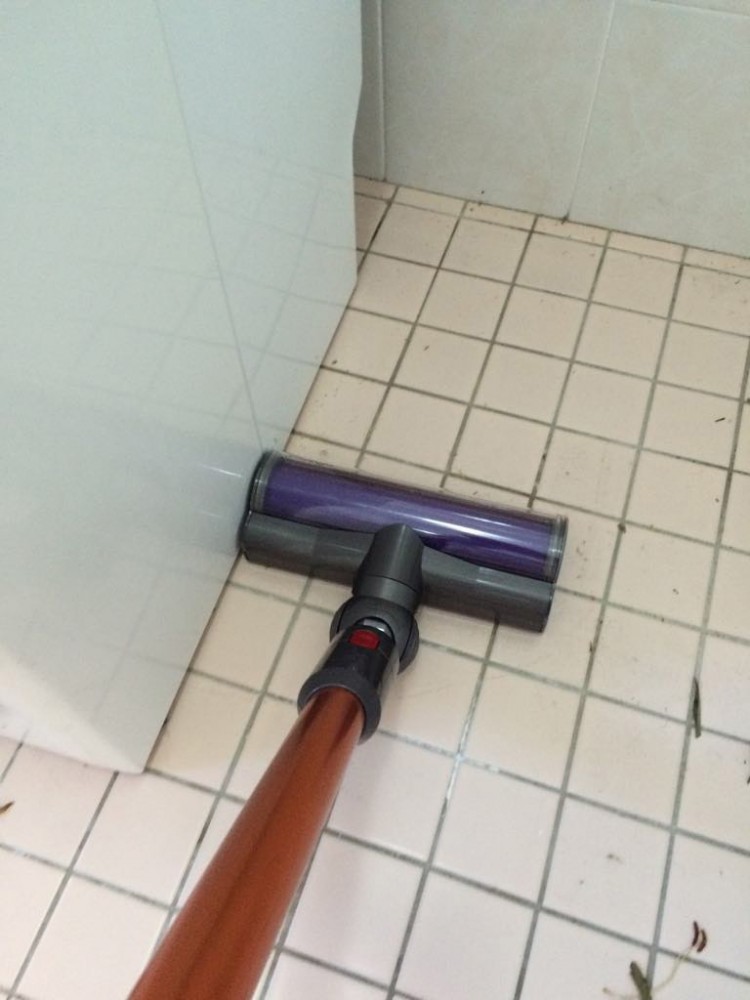 For the bulk of the floor, I attached the direct drive cleaner head, which immediately took care of everything that lay in its path.
For harder to reach places, such as under the sink and behind the toilet, I removed floorhead and attached the crevice tool. For the vanity and window sill, I simply transformed it to a handheld vacuum and attached the soft dusting brush. Again, the messes were gone within seconds.
The extreme suction power of the Dyson V10 motor did exactly what it promised. No time was spent repeatedly going over the same spot, because everything was collected first time around.
Now this leading appliance truly sucks (Dad Joke number 1).
2.    Bissell PowerFresh Deluxe Steam Mop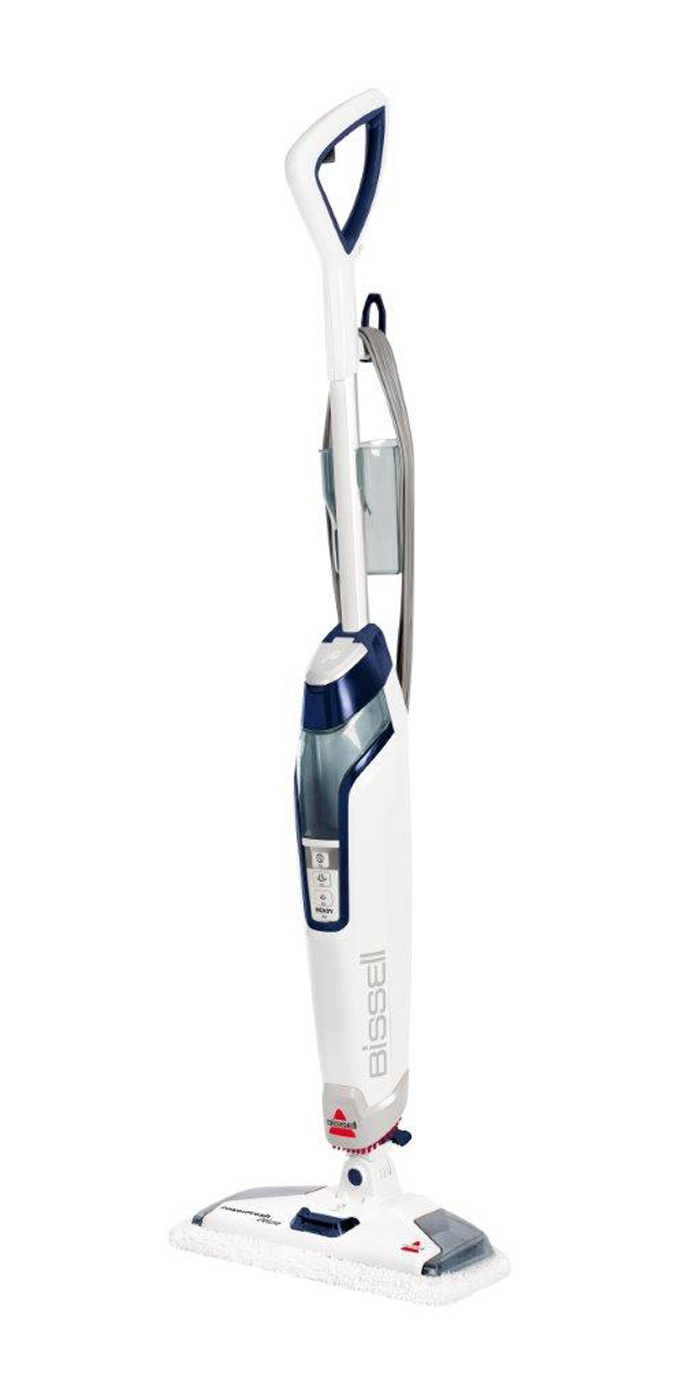 With the dirt, dust and hairs gone, the bathroom was looking cleaner than it had in a long time.
The next step towards turning it into a healthy, family-friendly environment was to get rid of all the nasty bacteria and germs lurking beneath the radar with a secret weapon – steam.
The great thing about hot steam is that it not only has the potential to kill bacteria, but also to kill viruses such as streptococcus, staphylococcus, E. Coli, Hepatits A, the common cold and influenza. It does so without the use of products that have the ability to be harmful, such as bleach and ammonia.
With that in mind, I had no hesitation in unleashing the Bissell PowerFresh Deluxe Steam Mop – a true germ killer.
The Bissell PowerFresh Deluxe Steam Mop efficiently produces steam as you mop and immediately releases it onto the floor, allowing you to sanitise entire surfaces. The included special SpotBOOST brush can also be used in order to scrub up particularly tough stains.
To use the Bissell PowerFresh Deluxe Steam Mop in my bathroom, all I had to do was pour water into device's tank, select from the high or low steam setting (given the state of my bathroom, I chose high!), and then pull the trigger. Immediately, the water began to heat up before steaming out of the mop head.
In a matter of minutes, my floors were sparkling clean.
If I'd known that this was all it took to have a hygienic and beautiful looking bathroom floor, I would have gotten my hands on the Bissell PowerFresh Deluxe Steam Mop a long time ago.
Here's a video of how easy and effective this powerful steamer cleaner is:
Now this steamy solution isn't just for grotty tiles; it can also be used on grotty sealed hardwood, linoleum and sealed laminate thanks to the adjustable steam settings. Now that's nothing to get steamed up about (Dad Joke Number 2).
3.    Karcher WV2 Premium Window Cleaner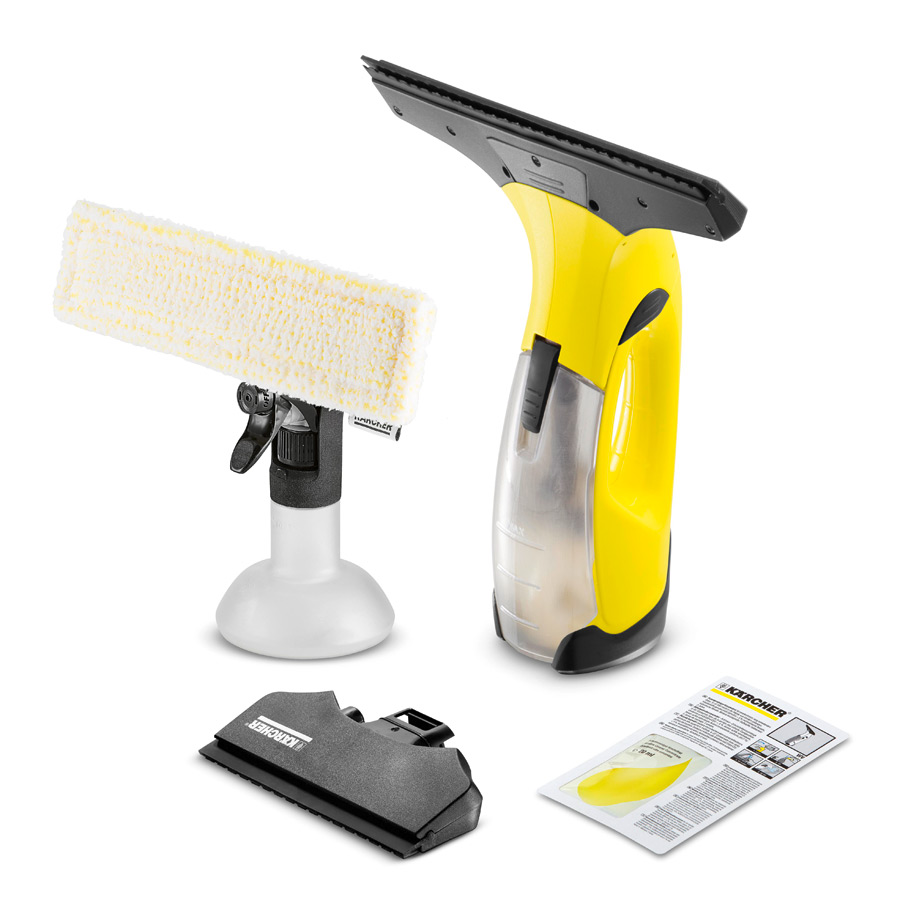 Believe it or not, my bathroom windows were already somewhat clean. But, unfortunately, there were a lot of other things that were still dirty! That's why I needed the Karcher WV2 Window Cleaner.
You see, as awesome as the Karcher WV2 Window Cleaner is on windows, it's just as amazing on mirrors and shower screens. This was good news, as our mirror was beginning to resemble a Jackson Pollock painting – if Jackson had painted with sprays of toothpaste flying from a swirling electric toothbrush. Meanwhile, the less said about the shower screen, the better.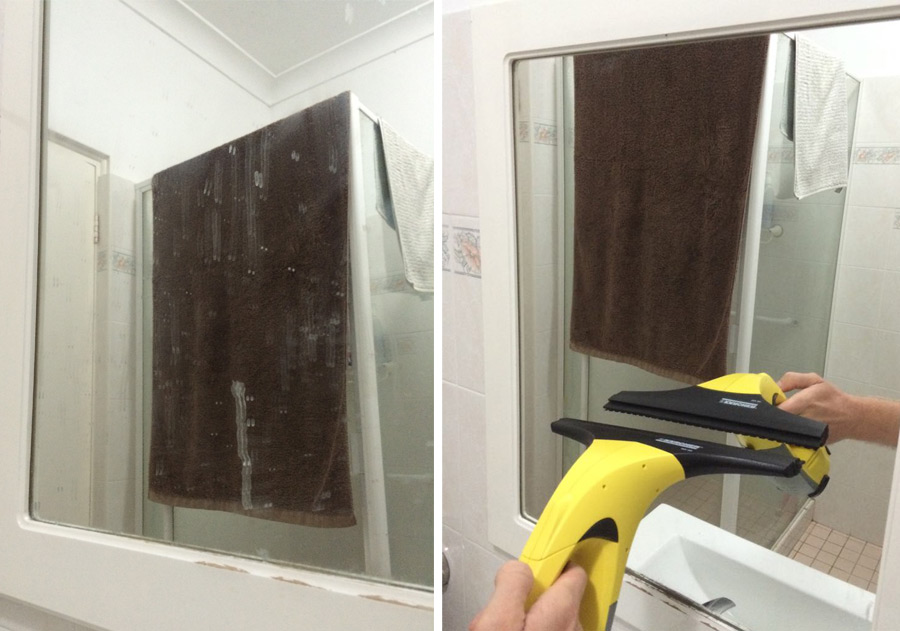 To get cracking on sorting it all out, I placed a little bit of cleaning detergent and water in the Karcher WV2's included spray bottle and attached the wiping cloth. I then sprayed the mirror and gave it a once over.
So far, so good. The toothpaste stains were gone – now having been replaced by soap suds.
It was then time for the Karcher WV2 Window Cleaner's real test – the Window Vac. I turned on the vacuum, and then wiped the mirror straight down in one easy motion. Those soaps suds were completely gone – not even the slightest trace remained.
With the mirror cleaned I began to look at it in awe (and no, I wasn't looking at myself you smart alecks!). It was like watching an Ultra HD TV after putting up with blurry, static images. Everything in it appeared so crystal clear. I couldn't believe that this was really our bathroom mirror I was looking into.
This little beauty will run for 25minutes on a full charge, which allowed me to repeat the process on the shower screen. Again, I was beyond impressed with the results. For the first time in forever, I was able to actually see through the glass. That cave-esque shower vibe we had been crafting was finally gone!
4. Karcher SC1 Premium Handheld Steam Cleaner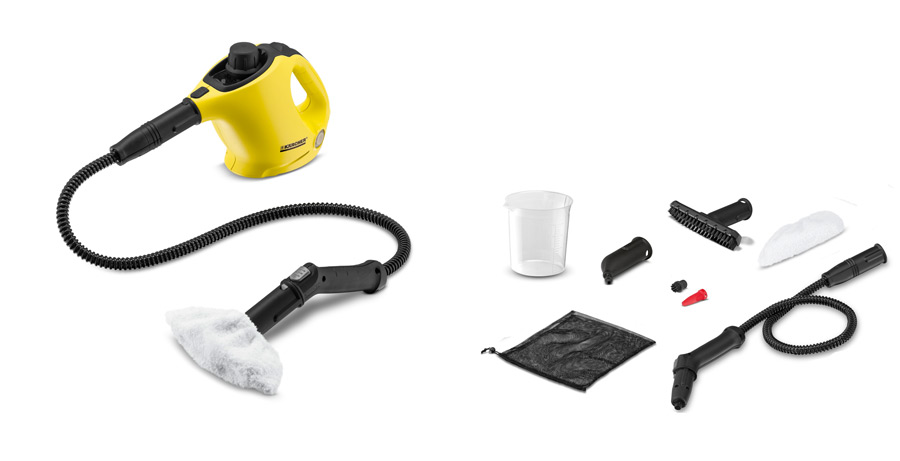 I think it's safe to say that the most annoying part of cleaning a bathroom is dealing with the grout, drains, taps and bathroom fittings. Trying to carve away at that build-up of gunk and grime that sticks in them is generally tedious at the best of times or downright gag-inducing at others.
However, it turns out there's actually a simple and highly-effective way of sorting these nuisances out – and that's the Karcher SC1 Premium Handheld Steam Cleaner.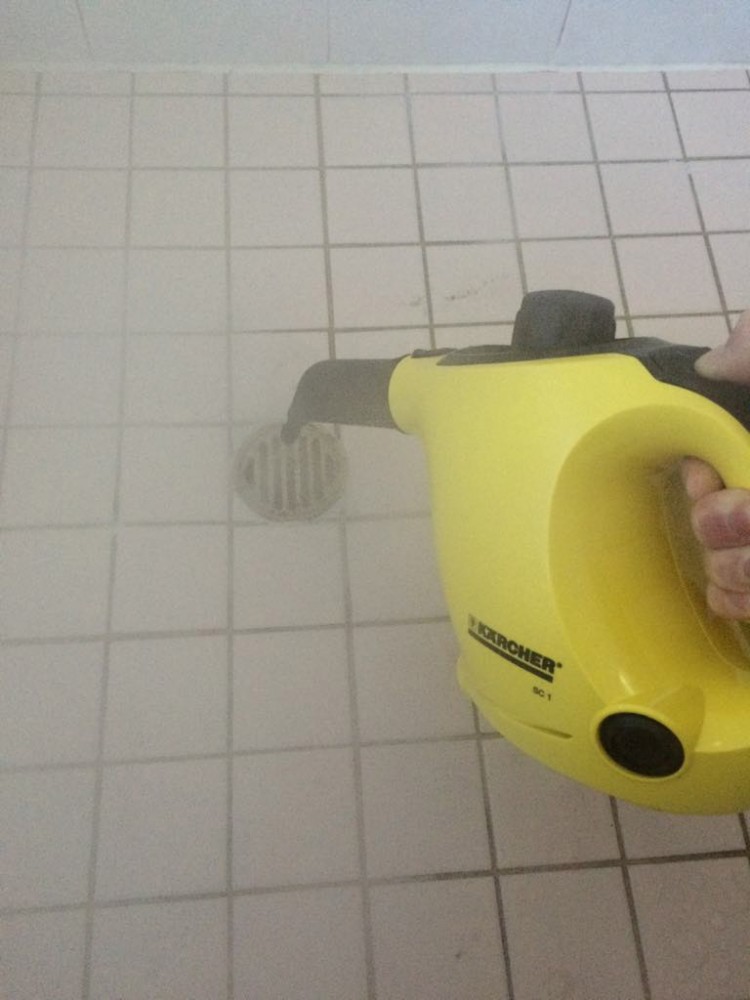 Once again, thanks to the power of steam, this appliance is able to eliminate nasty, unhealthy bacteria in a very efficient manner. Just by looking at the gunk lurking on our grout and drains and stuck to bathroom fixtures, I knew a germ-killer was exactly what was needed.
To use it, I simply filled it with water, plugged it in and switched it on, and let it heat up. After just 3 minutes, it was ready to shoot a powerful steam spray on any area of the bathroom that I desired. By switching in and out of different attachments such as the detail nozzle, power nozzle and round nylon brush, I was able to very effectively attack every last horror that had sought abode in our humble bathroom.
While the Karcher hadn't run out of steam, I most certainly had (last dad joke, I swear!), but the end result was a truly clean bathroom.
Ready to clean your bathroom? Browse these products and more online or visit your nearest store today and speak to one of the friendly home appliance experts.