Never in my wildest dreams did I imagine I'd ever be in the general vicinity of a shark, but recently I had the opportunity to get up close and personal with one even Mick Fanning would approve of, thanks to Harvey Norman.
Introducing the Shark IonFlex 2X DuoClean Cordless Handstick Vacuum.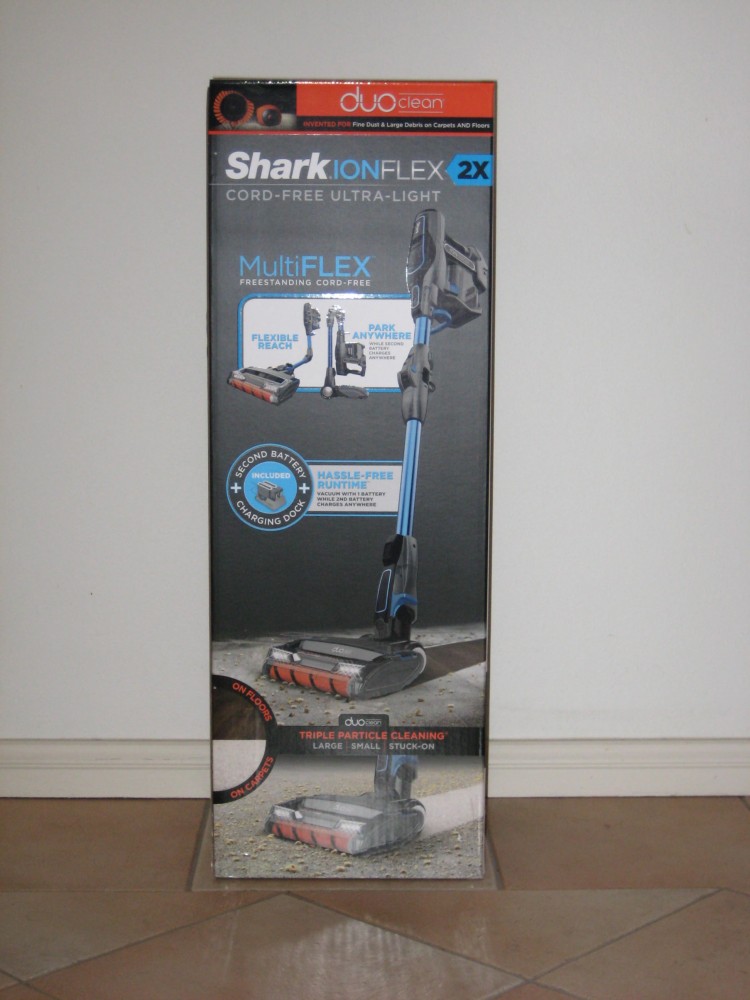 A Clever Choice In Floorcare
My humble abode features tiles downstairs and carpet upstairs, so it was a prime candidate to test the Shark's versatility. This vacuum cleaner has multiple performance-optimising configurations, so you can address a number of different cleaning needs. Turn it on, then from the control panel — featuring the Smart Response technology interface — select the setting for surface (either Floor or Carpet) and power (either Max Power or Extend Runtime). This way, you're sure the IonFlex 2X DuoClean is primed to tackle the situation at hand.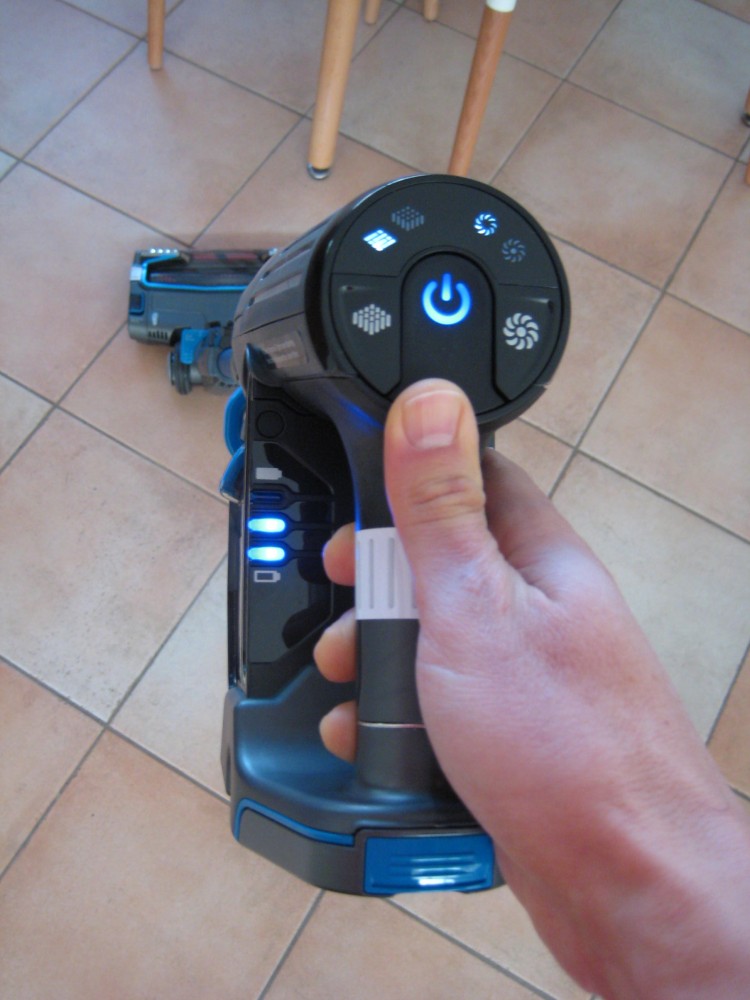 You're Always In Charge
The Shark vacuum cleaner comes with two removable, rechargeable ION Power Pack lithium-ion batteries. By alternating between these, you can clean for longer without needing to stop and recharge. Use one, charge the other! The manufacturer claims its cordless vacuum provides up to 44 minutes of operation. It's safe to say that's enough runtime to clean most homes thoroughly. Moreover, the Shark doesn't need to be stored near a power-point to recharge for its next assignment.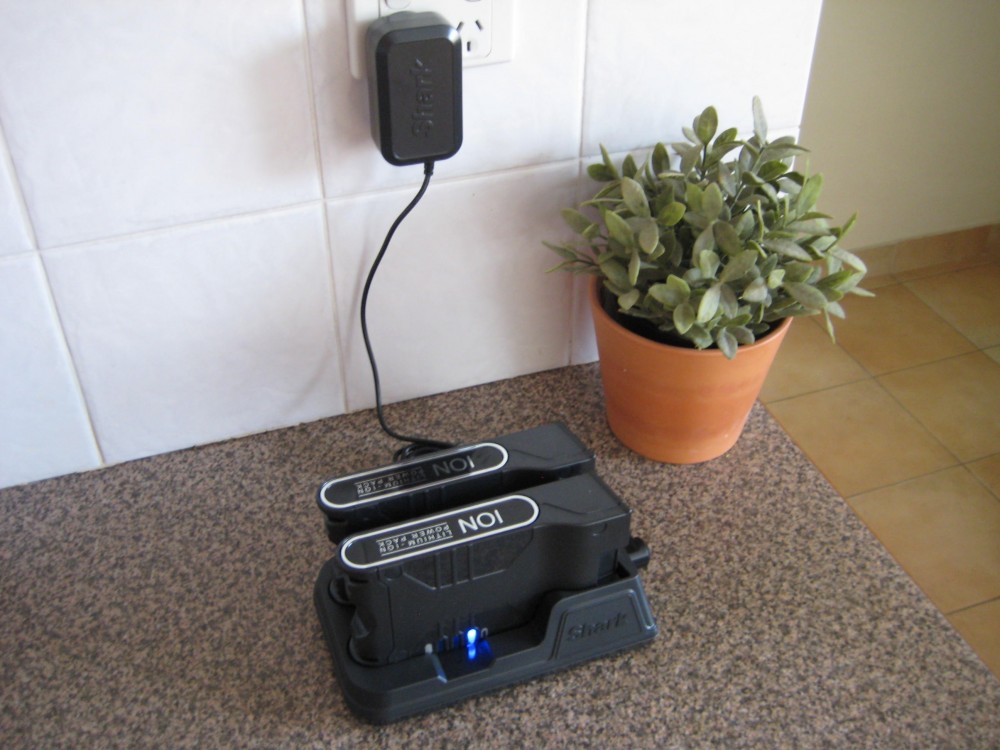 A double charging dock is supplied and features suction caps at its base, as I discovered the first time I tried to yank it from my kitchen bench top with a limp wrist. It's a clever safety feature, when you think about it. The power packs themselves are fairly weighty units so the strong suction caps keep them grounded safely.
The Best Things In Life Are Free
The Shark is cord free, meaning it's tangle-free, so no more tripping over cables! Plus it's hassle-free, not to mention it's worry-free; coming with an after-sale product care package that offers complete peace of mind. Shark is so confident its handheld vacuum cleaner is a quality product; it's backed by a 3-year warranty, 2-year battery life and dedicated customer support.
Greater Than The Sum Of Its Parts
Assembling the Shark stick vacuum cleaner is a piece of cake. Even with a user instruction manual provided, minimal parts means putting it together requires common sense and not an engineering degree.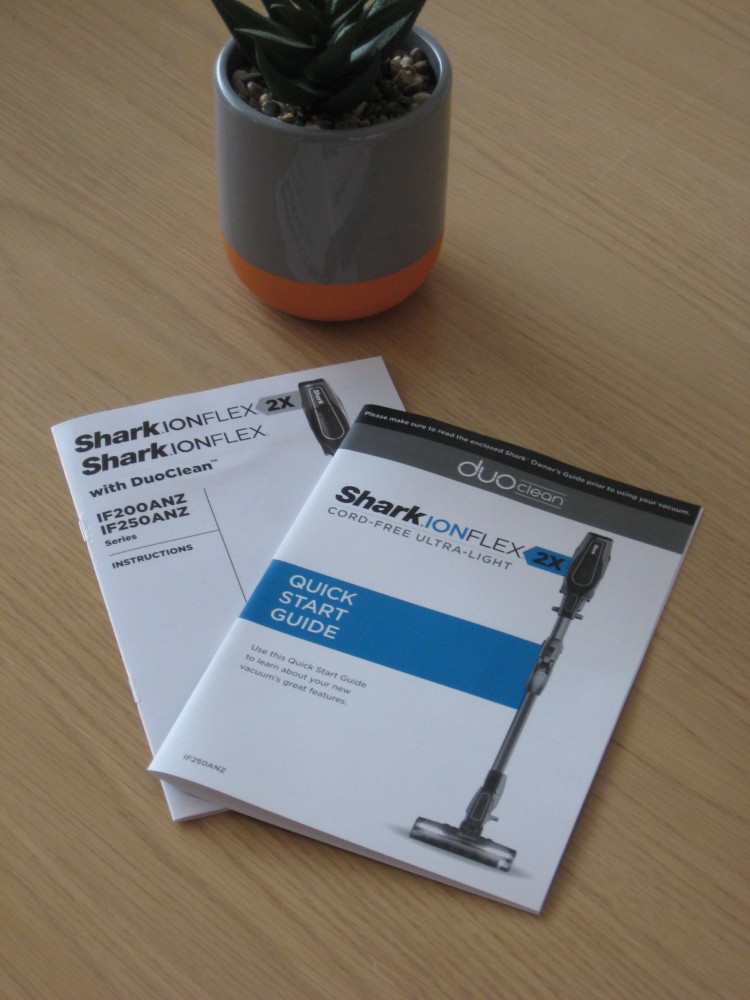 Being freestanding and lightweight, the Shark is nicely weighted in the hand and easy to manoeuvre. Add to that the motorised head and the IonFlex 2X DuoClean is a smooth operator across all floors.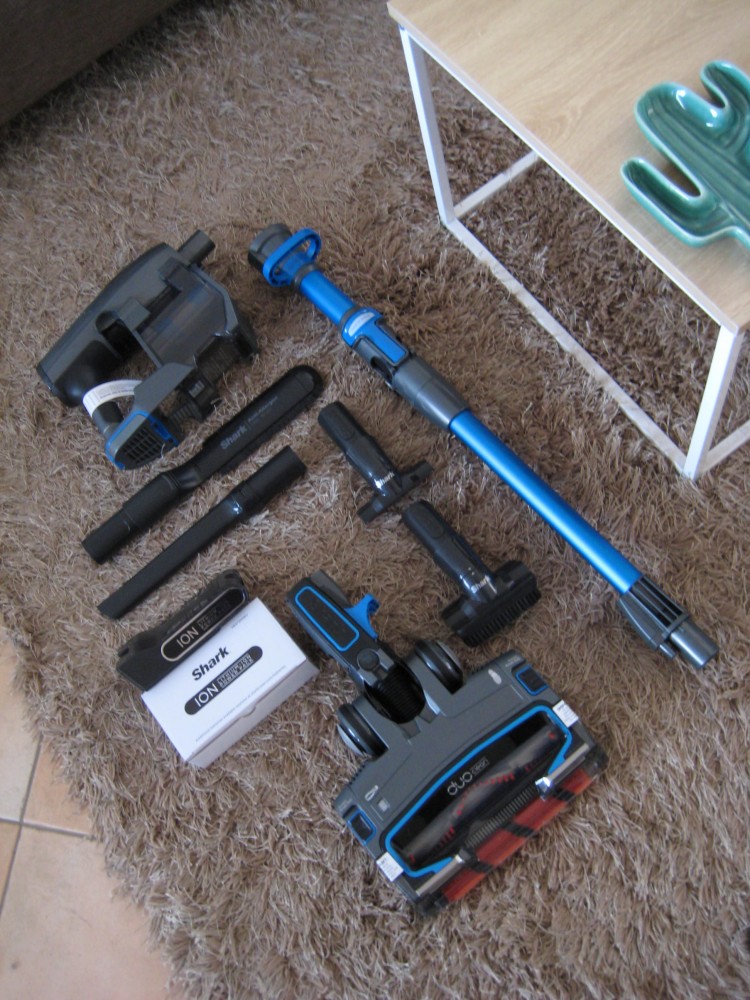 The headlights are an uber-cool feature, too. What appears to be little more than a gimmick to begin with soon proves itself to be a useful addition, especially when heading into dark, out-of-the-way corners and crevices.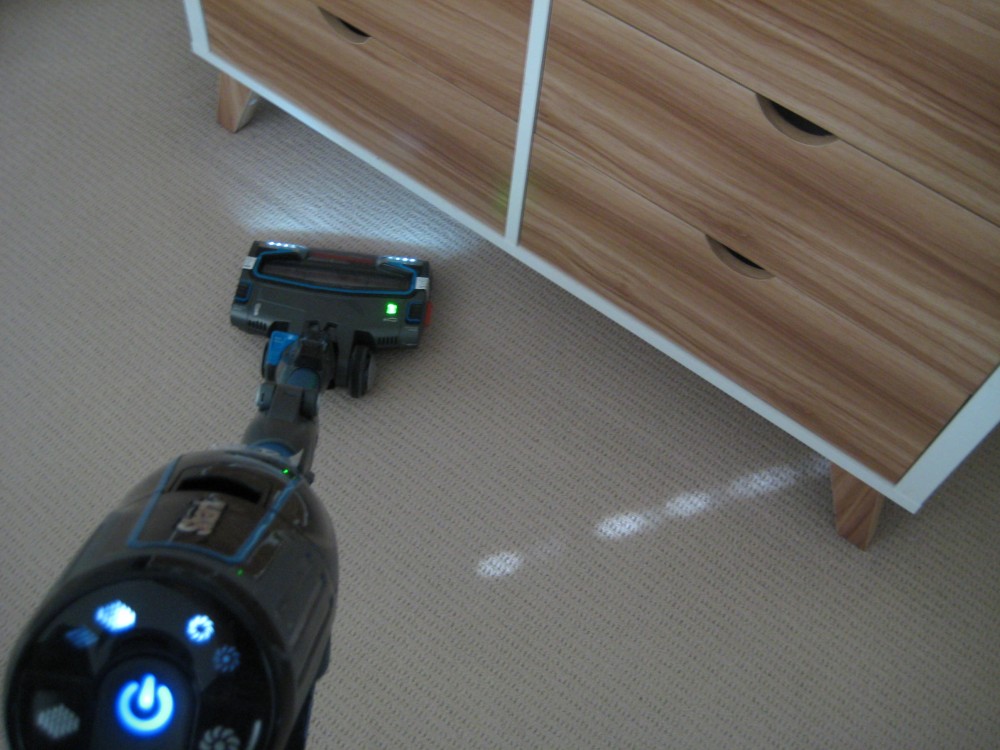 Dynamic Duo To The Rescue
DuoClean Technology sees the Shark IonFlex 2X DuoClean Cordless Handstick Vacuum combine a bristle brush with an additional soft brush-roll. This means it isn't fazed by any task – it's capable of pulling in fine dust particles, large debris, as well as stubborn, stuck-on dirt on either carpeted or hard surfaces with aplomb. The boffins at Shark refer to this as triple particle cleaning. What's the upshot for us punters? Quite simply, floor surfaces are left with a thorough, deep-cleaned finish.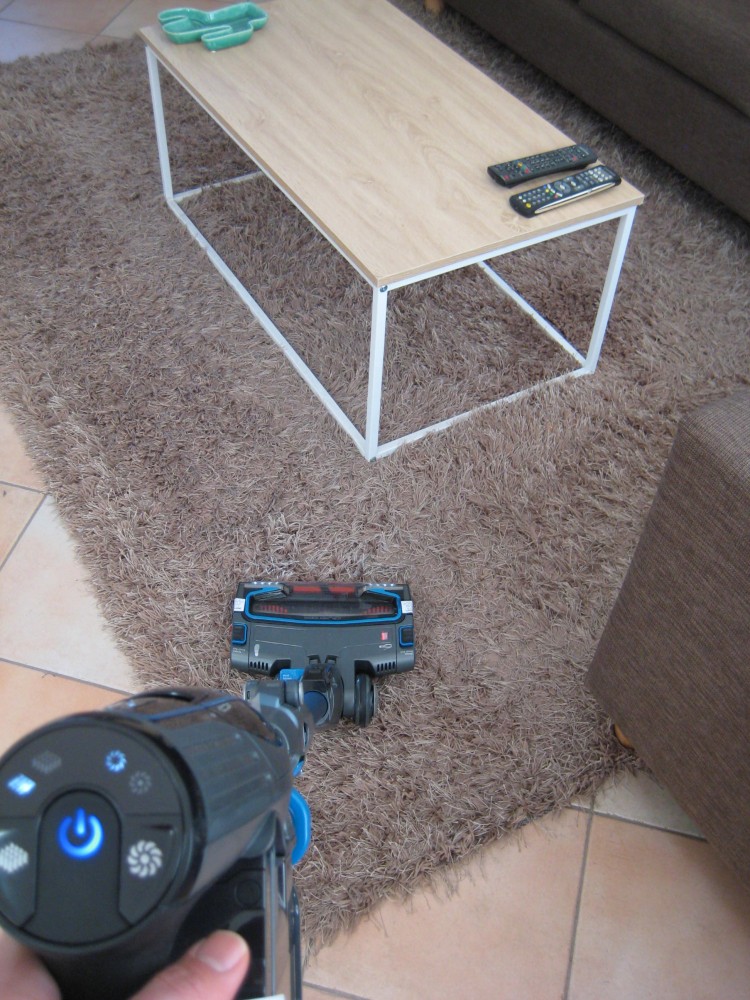 Flex Those Muscles
Thanks to MultiFLEX technology featured in the under-appliance wand, the Shark IonFlex 2X DuoClean has a multi-adaptable design. Bending, swivelling and folding, its impressive reach took me on an "access all areas" adventure around my place: beneath the couch, under the beds, below the bedside tables… You should've seen the fluff 'n' stuff this domestic predator sniffed out of places that otherwise would've escaped. The supple Shark did the bending and stretching for me, so I didn't have to contort myself to get into all those nooks and crannies.
What's more, you can park this vacuum cleaner anywhere. Its flexible form can also be folded over for storage, so it takes up minimal space. For someone like me this is a blessing, considering my home's less-than-generous broom closet.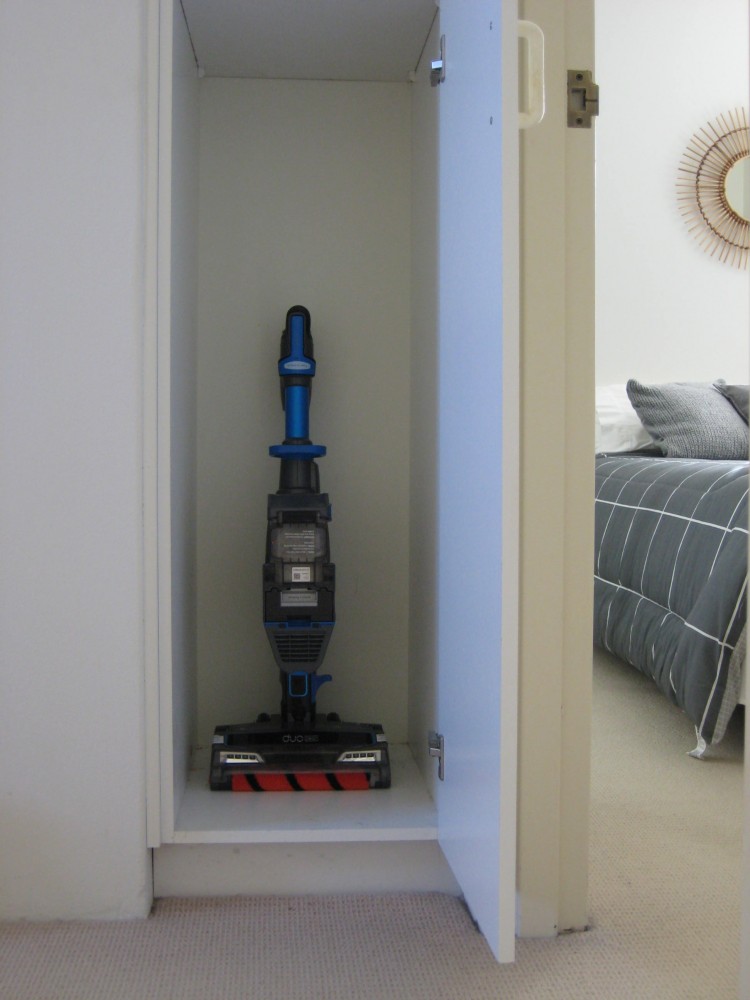 Tools Of The Trade
To help you clean different items and surfaces with ease, the Shark comes complete with an array of accessories. Transforming to handstick vacuum mode, I attached the dust brush and took to my townhouse's carpeted stairs.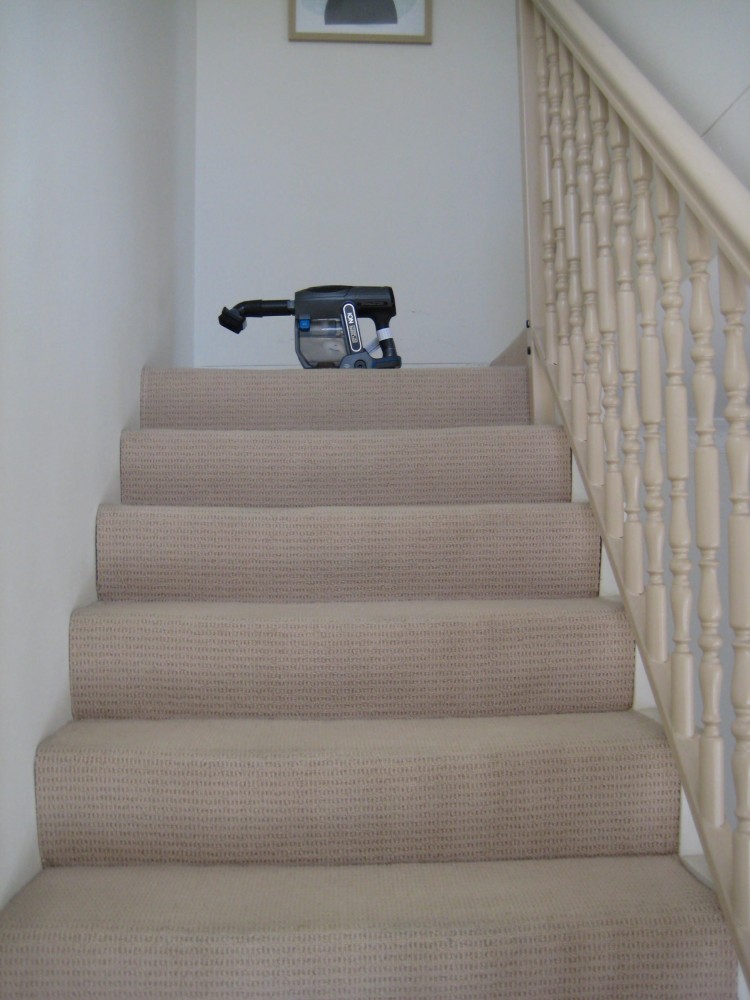 I then gave the sofa cushions a clean using the upholstery tool, and tackled underneath them to suck up many a Friday Night Footy's worth of crumbs. The 12 inch crevice tool was perfect for hard-to-reach spots behind furniture, but also for getting into the detail-work of the skirting boards, cornices and ceiling roses. Finally, the anti-allergen dust brush was perfect for wiping down table tops, the entertainment unit, tallboy, and even the TV stand.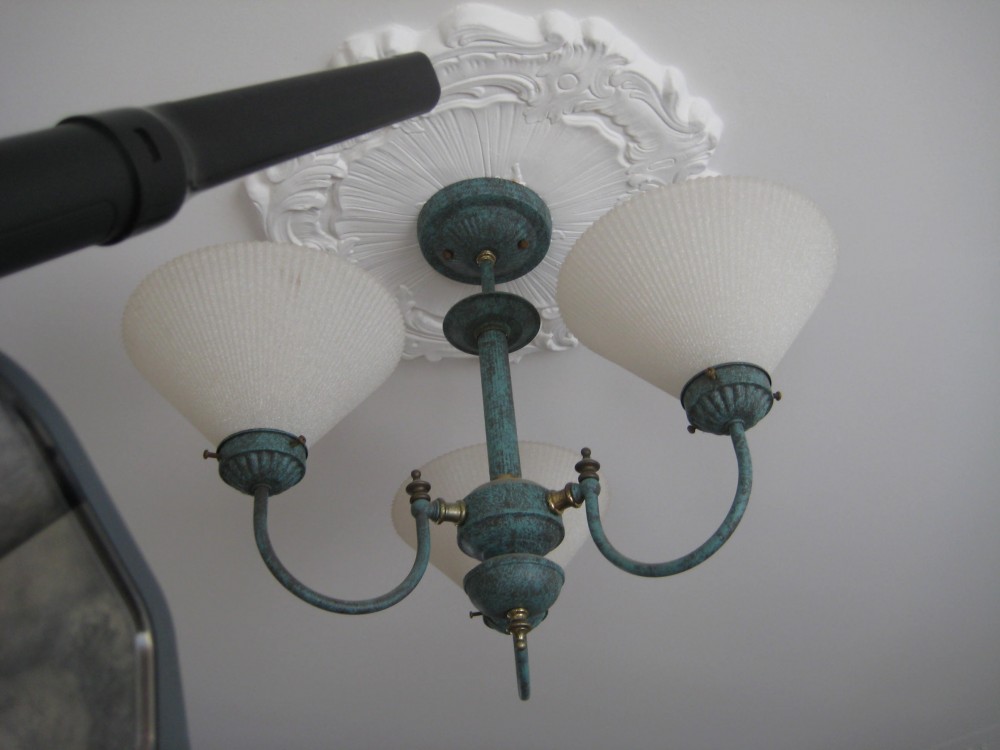 Shop With Confidence At Harvey Norman
I was left thoroughly impressed and satisfied after my time with the Shark IonFlex 2X DuoClean Cordless Handstick Vacuum – but don't just take my word for it. See it for yourself at Harvey Norman, your floorcare specialist – shop in person at your local store or online.
Shark IonFlex 2x DuoClean Cordless Handstick