Ever found yourself doing your best imitation of a pretzel as you attempt to reach that last dust bunny…only to lose power just before you get there? Cleaning a smaller flat can be a real exercise in frustration if you're always tripping over your equipment and trying to coax it into alcoves, under furniture and around corners. But here's LG to the rescue with the new CordZero A9 Stick Vacuum Cleaner, which is available at Harvey Norman with a variety of tools and attachments, all supported by one powerful, long-lasting motor in a surprisingly compact case. And with not one but two included batteries, this stick vacuum has an astonishing run-time of up to 80 minutes*.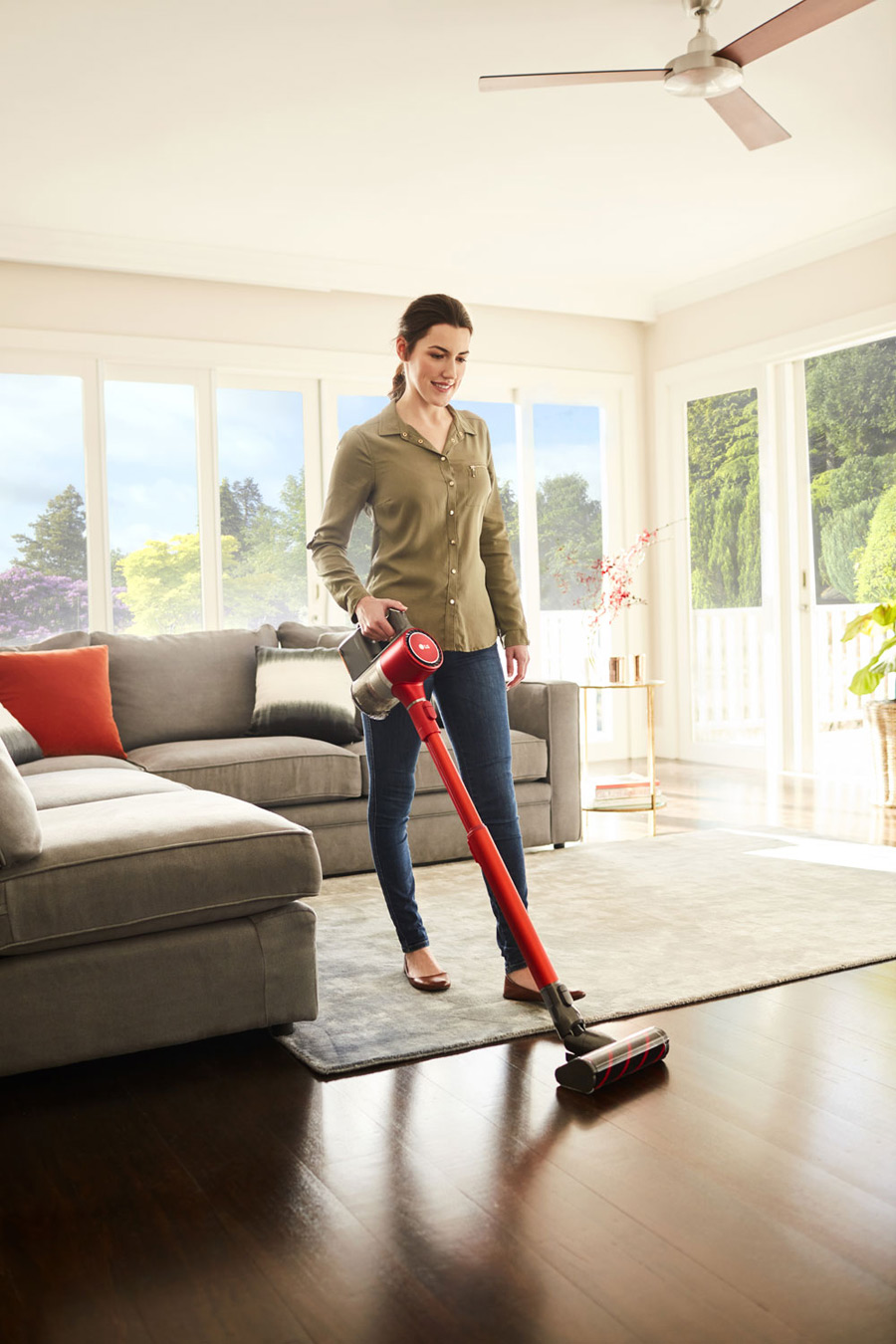 Our tester, Latika, raved about the LG CordZero, giving the following reasons for why she loves this stick vacuum cleaner:
Its compact size means it'll take up less storage space in my tiny apartment
Its lightweight design made it really easy to handle and manoeuvre around the house
It has a long reach handle that can be adjusted to get rid of cobwebs and dust on the ceiling, especially in hard-to-reach corners
It detaches to become a handheld for smaller jobs – it's easy to use in the car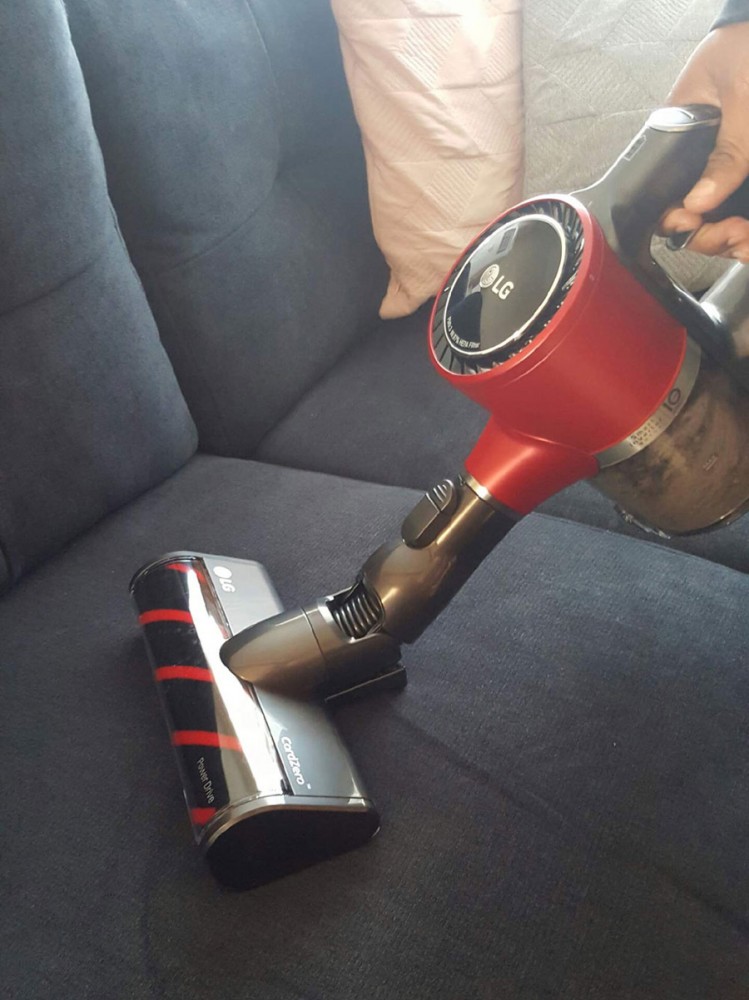 Smart technology, better results
The LG CordZero vacuum is designed with a brushless suction motor with minimal mechanical friction during operation. This provides for a durable motor life and is backed by a 10 year parts warranty on the suction motor. It also has a 5-step filtration system that captures dust and allergy causing particles.
This LG vacuum cleaner comes with a carpet and floor head. The direct drive motor inside the Power Drive Nozzle cleaning head rotates the roller so it can effectively clean by lifting dust, dirt and even pet hair from the carpet and hard floor. It comes with Bedding Power Punch which is useful in cleaning mattresses, beddings, sofa and car seats.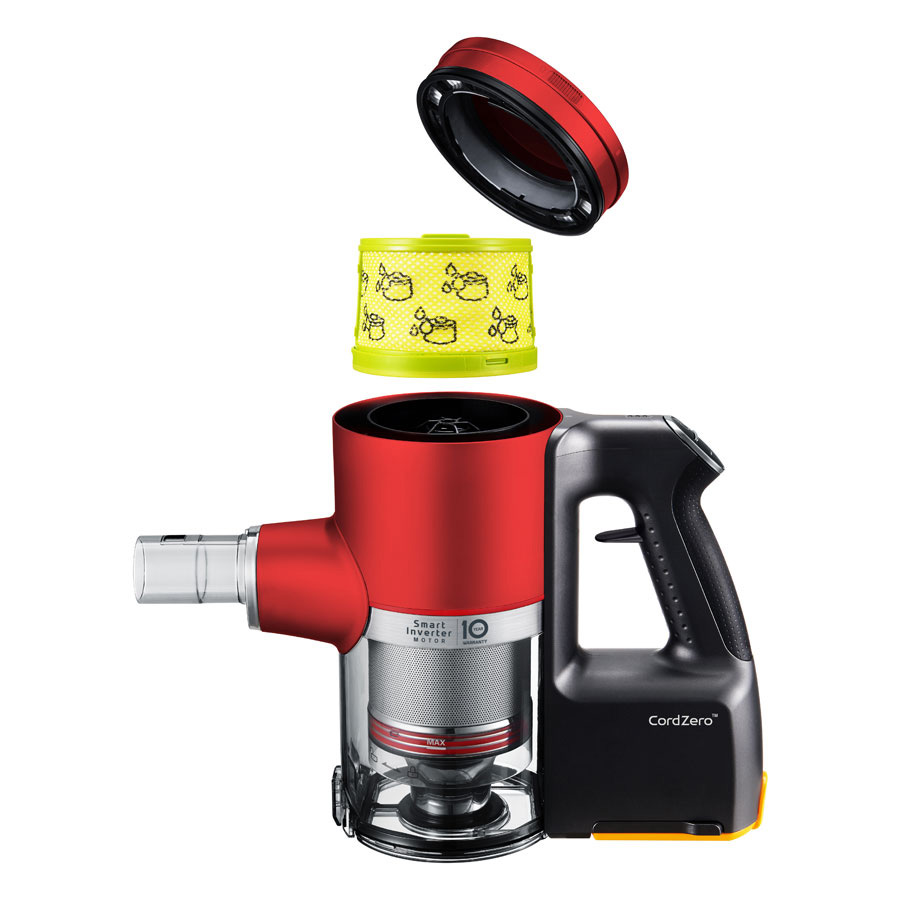 Latika told us that she never thought a stick vacuum cleaner could be this powerful.
"I used to own a handheld-and-stick-in-one ages ago but it wasn't very powerful and the battery would run out half way through vacuuming the car," Latika says, "Plus, whenever I emptied the dust bin, not much dirt would come out, making me question its cleaning abilities."
"Even though I was sceptical going in, this LG vacuum cleaner was really impressive and won me over quite quickly. It was super powerful and left my carpets looking spotless."
Easy and adaptable
The height-adjustable LG CordZero A9, with its telescopic wand, is great for a variety of spaces, and with its compact, lightweight design, it's easy to control and store. The ergonomic design means the centre of gravity of the motor and the battery are optimised to reduce muscle strain on your arm and wrist, creating a more comfortable cleaning experience. On, off and power levels including turbo mode are easy to control with your thumb as you use the vacuum cleaner, and it's easy to empty, too, by pressing the dust-bin button on the side of the canister to release the lid. The rechargeable and interchangeable lithium-ion batteries provide market-leading cordless vacuum run-times – with two batteries, you can spend up to 80 minutes in normal mode or turn it up to Turbo for 12 minutes of seriously powerful suction in problem areas. With easy storage and operation and the freedom to move without worrying about cords, this is bound to be your simplest, most effective vacuum yet.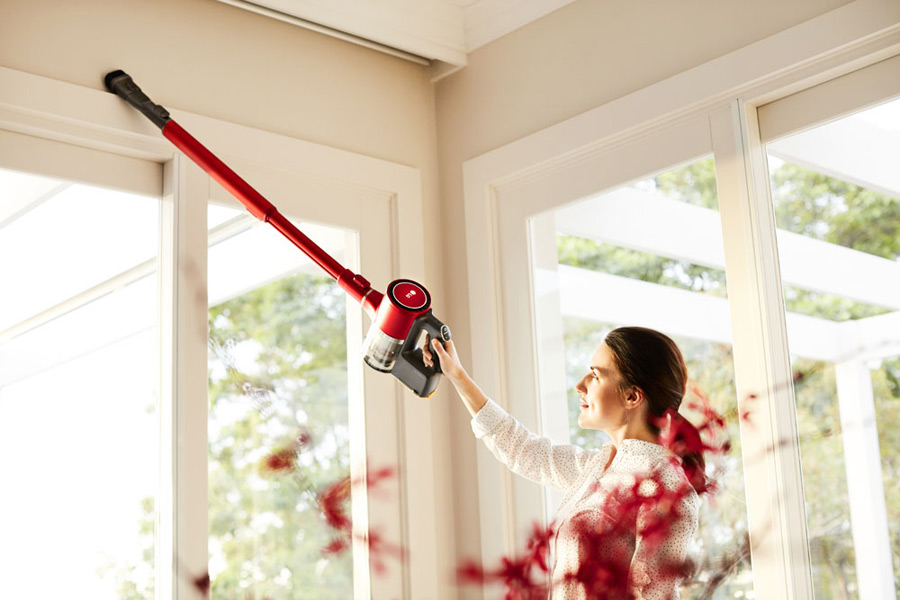 When we asked Latika whether she'd recommend this product to others, she answered with a resounding yes, saying it's a great product for people living in small apartments.
"Don't get a bulky vacuum that you're going to struggle manoeuvring around your home and then struggle finding space to store," she says, "This stick vac is perfect for one bedroom homes or studio apartments – it comes with a Standing Charging station with a very slim design, so it'll hardly take up much room."
"I'd also recommend it to families and those living in bigger homes as an ideal spot cleaner. If there's a quick spill or accident, or you just want to tidy up your kids' room or the living room before guests arrive – the CordZero™ will sort it out in minutes."
"Plus, it's great for families that have more than one car. The extra battery means you can get all your cleaning done at once!"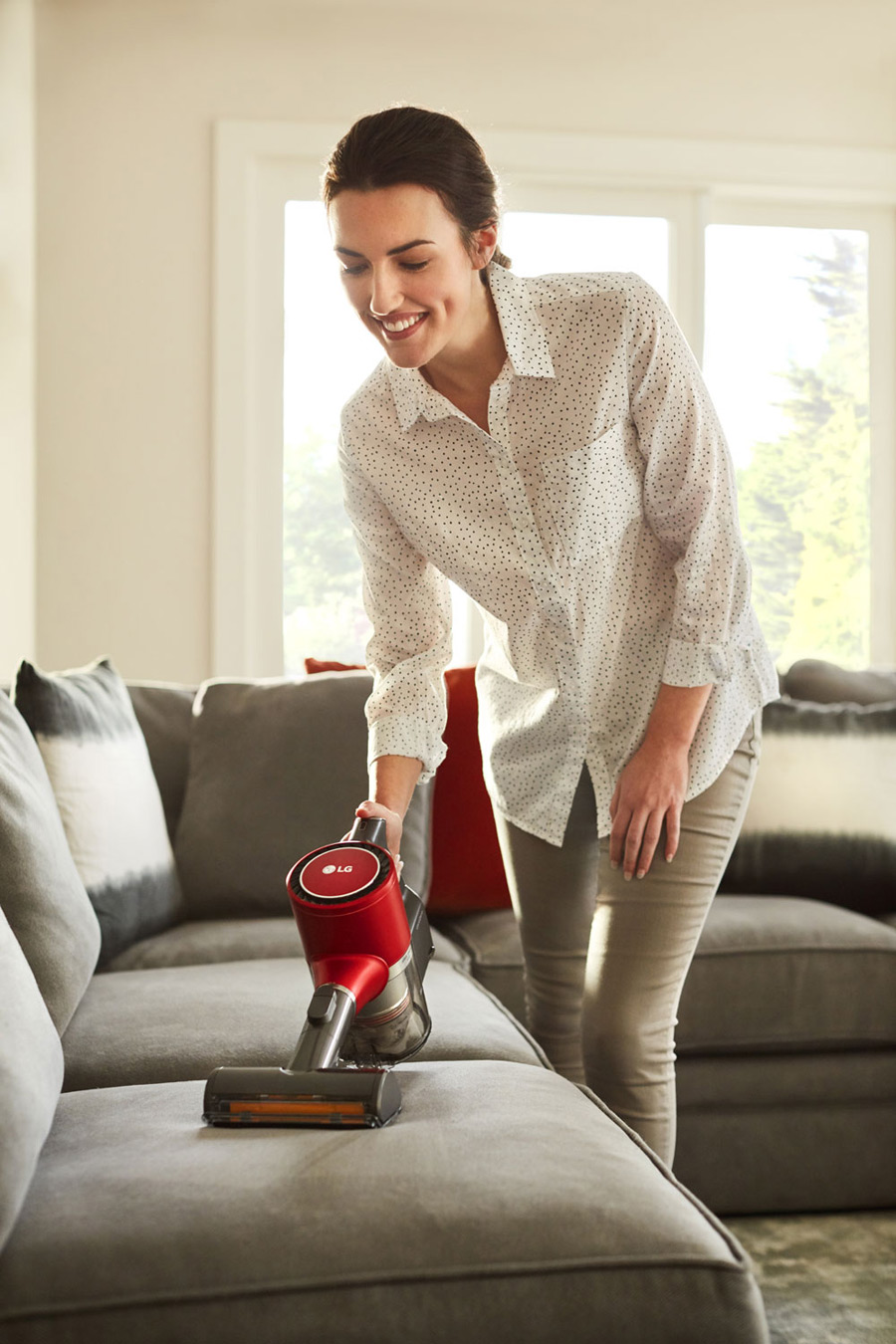 Cleaning doesn't have to be a hassle. If you'd like to bring some LG CordZero convenience into your life, you can find the whole range online, or head in store and chat with your friendly local Harvey Norman team about your cleaning needs.
*Operating in Default start-up mode and without the Power Drive Nozzle. Battery life may vary depending on settings and with use.
Model tested was A9MASTER2X.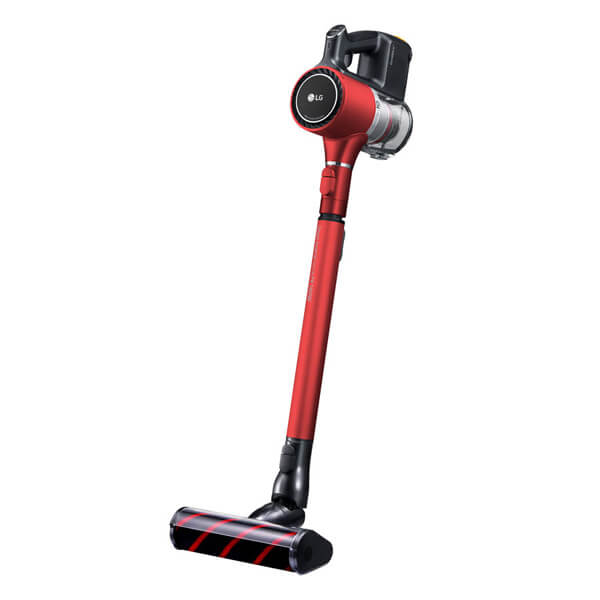 LG A9 2X Master Handstick Vacuum Cleaner