It was early December when I was asked if I'd like try out the new Black and Nickel model of the Dyson Pure Hot+Cool Link™ air purifier for our blog, and my answer was an instant 'yes'.
You see, I'd taken the original model home for testing a year ago (the White and Silver model, which you can read about here), and was very impressed with it. But taking into consideration that I've moved house since then, two thoughts were on my mind.
First of all, now that I was living closer to the city, I was curious to find out what the Dyson had to say about the air quality levels in my apartment. With more population density comes more potential air pollution, so I definitely saw the advantage of having an air purifier on hand.
Secondly, with summer now upon us the lack of air conditioning in my apartment was going to be an issue – especially on those days where the mercury approaches 40°C. This is when the 'Cool' part of the Dyson Pure Hot+Cool Link™ air purifier would certainly come in handy.
I was eager to take the Dyson home and see what difference it would make in my new surroundings.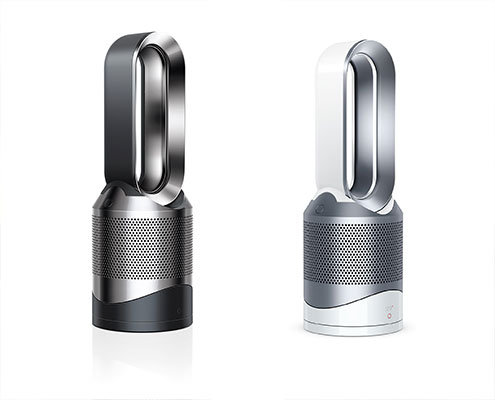 What features does it have?
In terms of its air purifier functions, the Pure Hot+Cool Link™ air purifier features a 360° glass HEPA filter that is capable of capturing up to 99.95% of fine particles such as allergens and pollutants¹, including things like pollen, bacteria and pet dander. It's also important to know that the Dyson Pure Hot+Cool Link™ air purifier has also been certified to be asthma and allergy friendly, so it's great for removing any particles and pollutants in the air that might cause irritation.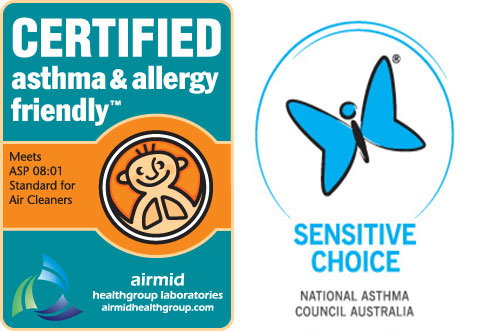 It also captures any fumes or odours that might be in the air, so it's handy to have near the kitchen for cooking fumes – or even near the entrance if you live in a high-density apartment building where your home might be affected by the odours from other people's kitchens.
When it comes to the 'Hot' part, the Dyson Pure Hot+Cool Link™ air purifier features thermostat-controlled heating that can be set for a temperature range from 1°C to 37°C, which is more than enough for anyone to find a setting that is comfortable. Just select a target room temperature, and then the on-board sensors will tell the Dyson purifier to warm the room until the target temperature is met.
The 'Cool' part, which was more seasonally appropriate for me during this period, is all about getting the airflow working to help cool you down. With a bladeless fan, 10 different airflow speeds, a wide angle of oscillation, and a choice of Jet Focus controls with Personal mode for a focused jet of air or the Diffused mode for a more ambient effect.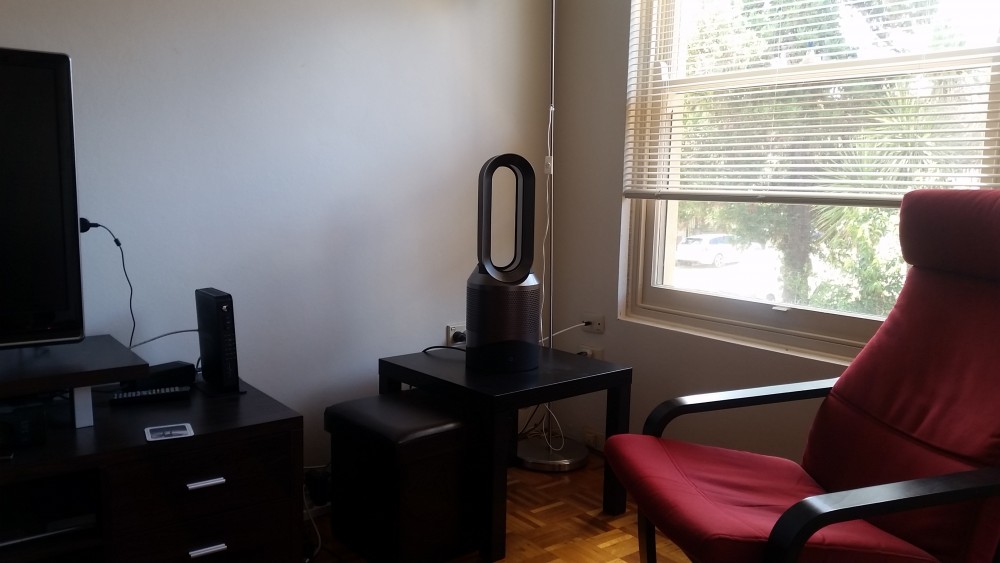 The Dyson air purifier also features a Night Mode that has been awarded with Quiet Mark certification from the Noise Abatement Society. This Night Mode makes the Dyson more subtle, automatically reducing the airflow speed and dimming the display so that it won't disturb your sleep.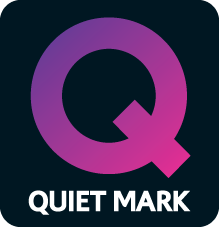 Is it easy to use?
The Dyson Pure Hot+Cool Link™ air purifier comes with a handy remote control that makes it super easy to change the settings or switch between modes. I found it to be a very intuitive process both times I've had the Dyson at home.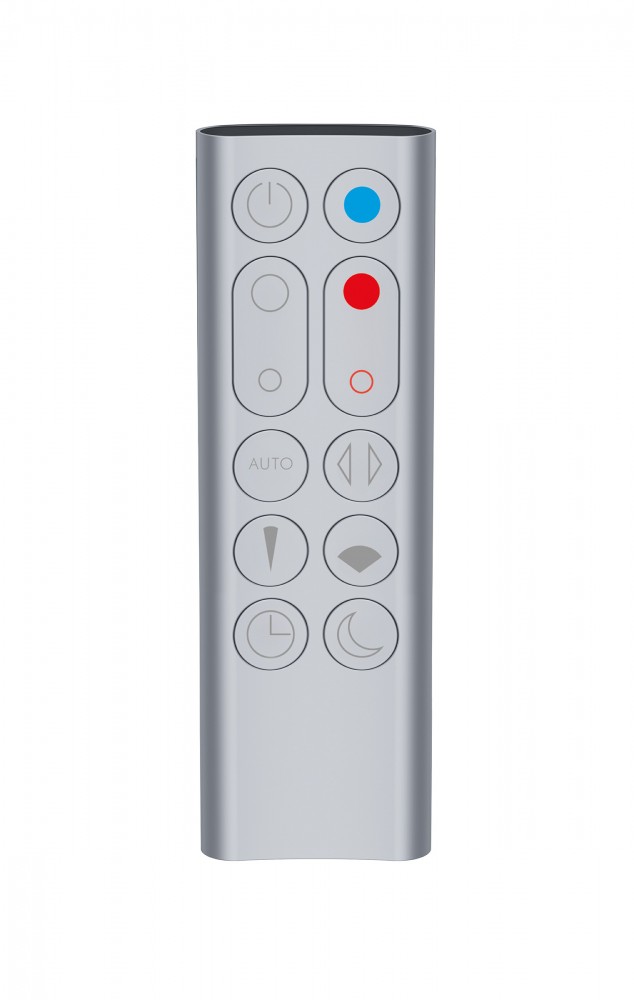 I also connected the Dyson Pure Hot+Cool Link™ air purifier to my smartphone via the Dyson Link app using my home Wi-Fi network. It's an easy set-up process, and once done it meant that not only could I use my phone as a remote control, which let me turn it on from another room or even while I was at work, but I could also monitor the air quality in my home.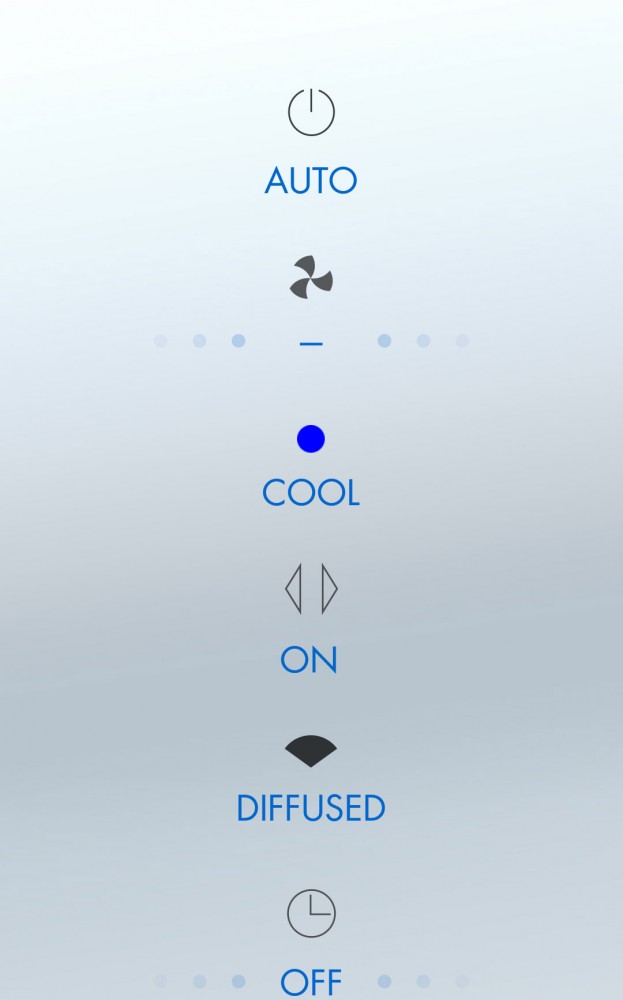 Is it effective?
I really wanted to know what the air quality was like in my new place, so I turned the Dyson on and checked the app to see what results I was getting.
My first day results were only a 'Fair' air quality, which means that the machine was detecting a moderate level of microscopic particles and VOCs (Volatile organic compounds that can be emitted as gases from certain solids or liquids, and which may have short- and long-term adverse health effects).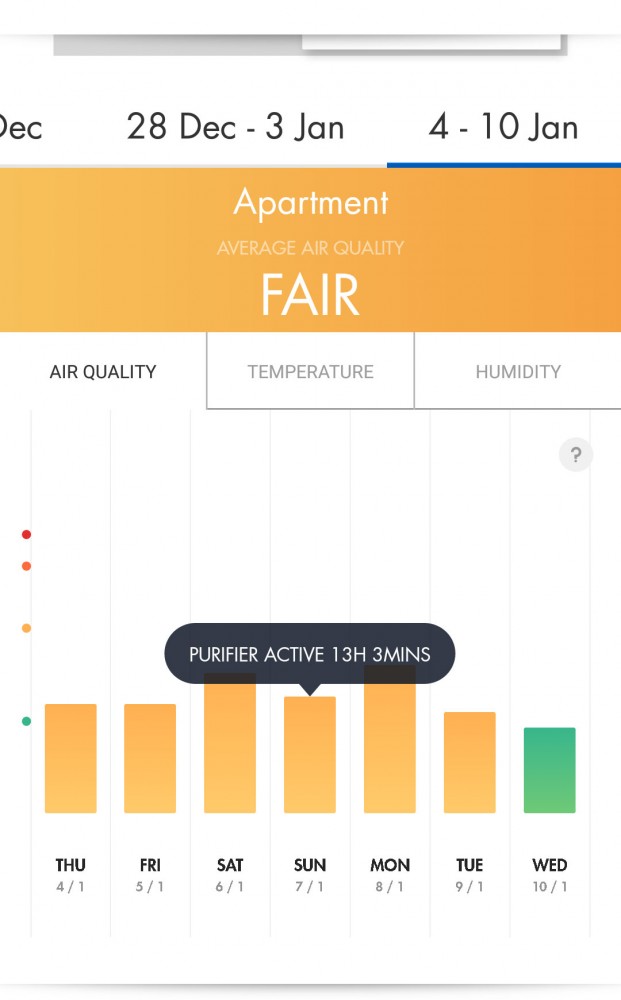 After a week I looked at the stats again. On a record-breaking hot Sunday I had the Dyson Pure Hot+Cool Link™ air purifier on for most of the day (as seen above), helping to keep me cool and circulate the air. On other days where the heat was less of a bother I'd only have the purifier on during the evening when I was home by lowering the airflow setting to 1-4. Either way, my average air quality was still only 'Fair' – and on that particular day was edging into 'Poor' territory.
To remedy this, the Dyson Link app recommended that I set the purifier to auto mode and run it at a lower speed – this way it could work on improving my air quality throughout the day and not just when I was at home. As it's a Dyson – a brand I can trust – I wasn't worried about the appliance being active when I wasn't around.
So I changed the settings using the app while at my desk at work, and after a few hours I could see the difference already. As you can see below, the air quality began to improve throughout the day thanks to the little bursts of purifying from the Dyson.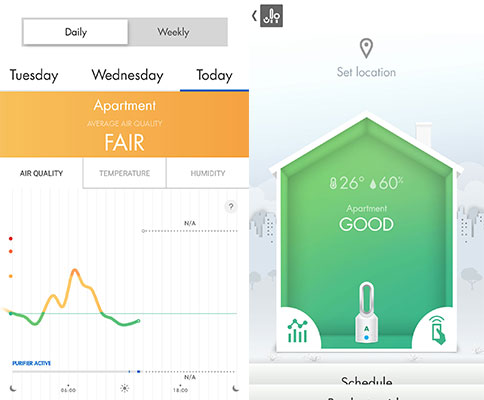 Being able to get close-to-real-time stats was very handy, and I was very pleased when I checked in later that day and learnt that the air quality in my home is now well and truly in the 'Good' zone.
The verdict?
I've certainly been pleased since having the Dyson Pure Hot+Cool Link™ air purifier in my home. The air quality has improved, and being able to monitor and keep an eye of the situation via the Dyson Link app is quite helpful. I find myself checking it a couple of time throughout the day just to see what the levels are.
Having a bladeless fan to help keep me cool at night has improved my sleeping comfort, with the Night Mode and timer getting used most nights. It really takes the edge off those hot and humid nights, and having a better quality sleep means I'm feeling better the day after as well.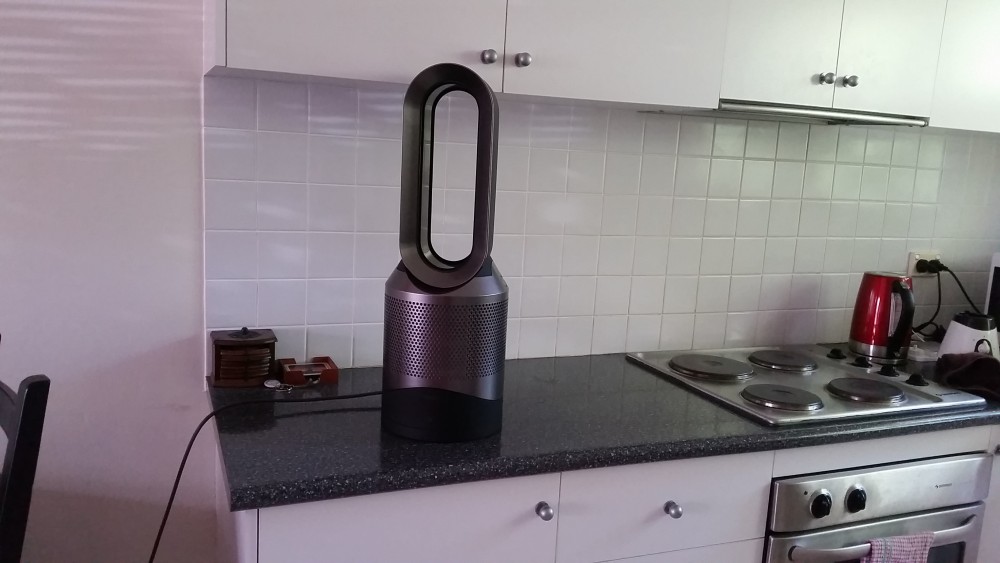 Why not take advantage of a Dyson air purifier and improve the quality of air in your own home? With both Black and White models now available, you can take a look at your local Harvey Norman store – where the friendly staff can take you through all the features – or you can simply pick up this air purifier online.
¹ Particle capture tested to EN1822. Gaseous capture tested to JEM 1467 (acetic acid, acetaldehyde, ammonia), GB/T18801 (formaldehyde, benzene) and DTM-003282 (NO2). Gaseous capture rates vary.