Everyone's house has that cupboard full of cleaning products. Window cleaner, floor cleaner, spray and wipe, sugar soap, mould killer, bleach…it's a cupboard full of overpowering scents, nasty chemicals and potent irritants to skin, lungs and eyes. But what's the alternative?
I personally didn't know if there was one – until I came across the Euroflex Vapour M4S hybrid steam cleaner.
Promising a clean and sanitised home, from ceiling to floor, with just a simple combination of water and heat, I was very keen to take up Harvey Norman's invitation to trial the Euroflex Vapour M4S over a two week period.
So, how did it perform? Read on for the full Euroflex Vapour M4S hybrid steam cleaner review!
The Euroflex Vapour M4S Hybrid Steam Cleaner Makes An Impression
This is no simple steam mop. The Euroflex Vapour M4S is a transformer, of sorts. It's a hard floor cleaner and handheld cleaner, in one. Its main extension tube can be disconnected so you can hold the steam wand in your hand, in much the same way you can remove the main tube from a barrel vacuum cleaner for handheld use.

You can even attach the hand tools to the end of the main tube instead of the floor pads, to reach the tops of cabinets and ceilings.

Not only does it shape-shift, there's a huge range of accessories included – detail nozzle, glass squeegee, large brush, small brush, palette knife, and grout brush. Certainly, all the tools were there to clean almost any part of the home.
One facet I was particularly interested in was the no-chemical aspect. I suffer from not only sensitive skin but asthma as well, and a lot of things around the house can trigger these conditions, like harsh cleaning chemicals. Often even putting detergent into the washing machine can trigger a case of the itchies. With the Euroflex Vapour M4S hybrid steam cleaner avoiding these chemicals altogether, I couldn't wait to test it out.
Euroflex Vapour M4S Test #1: Office Carpet
Think about the carpet in your workplace. While it probably gets a vacuum every now and then, there's a good chance it's not getting much love otherwise. I know for a fact that our office's carpet was in particular need of the Euroflex Vapour M4S hybrid steam cleaner's promise to 'refresh and deodorise'.
Close to where I sit lay an odd series of marks on the carpet. It wasn't a nice sight, but it was the ideal first subject for my Euroflex Vapour M4S review.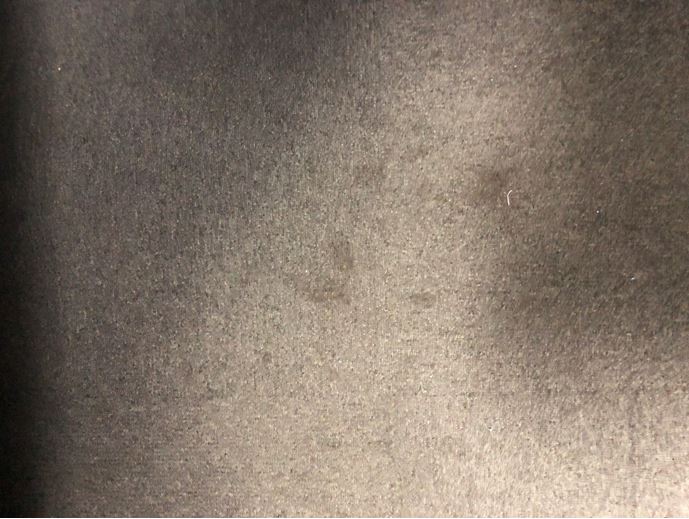 Firing up the Euroflex Vapour M4S is as easy as filling the tank with 600mL of water, which may not seem like a lot. Impressively, however, this was enough for around 20 minutes of continuous steam cleaning when I tested it, more than enough time for me to get the job done.
With the water heated up in a couple of minutes and the green 'Steam Ready' light on, we were good to go.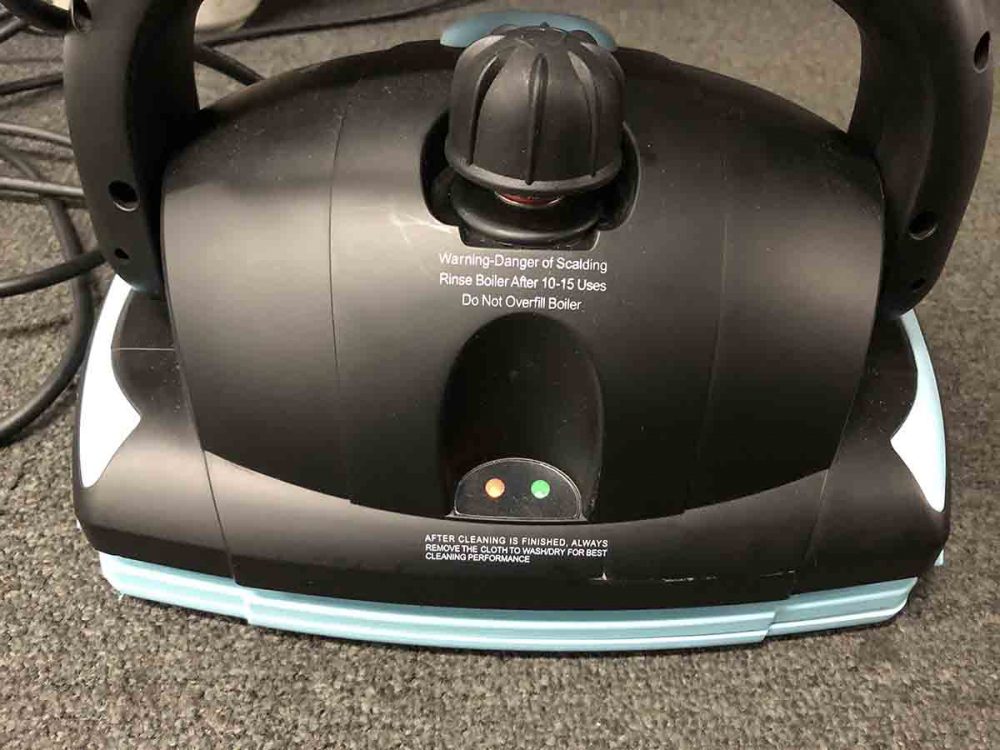 One thing that struck me was how easy the Euroflex M4S Vapour hybrid steam cleaner was to move around. With most of the weight at the bottom and the handle being very light, it's really easy to manoeuvre. Surrounded by a plastic Carpet Sledge, the microfiber cleaning pad never catches on the carpet, and simply glides along. It's a pleasure to use.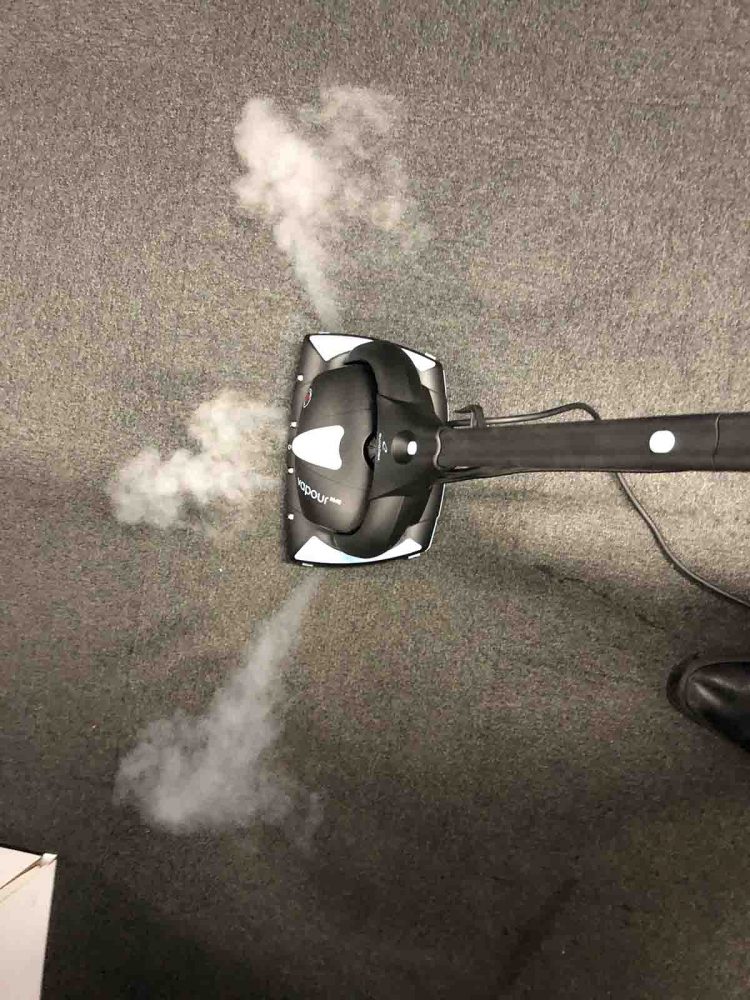 You can even utilise a burst of steam from the front of the cleaner to get right into the edges of the carpet.
At the end of a few passes, there was a distinctly clean smell in the air. But how did the floor look?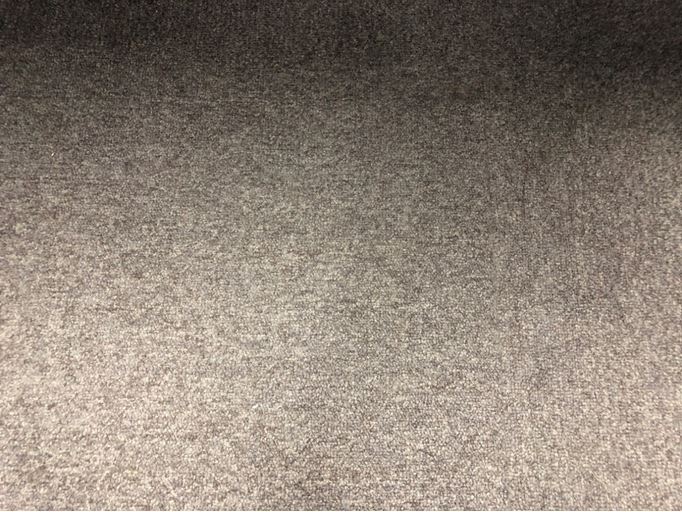 I was pleased to see the dirty patches had just about disappeared. This was quite the result from a cleaner that only promises to refresh, and doesn't promise any stain removal functionality. That's one huge pass mark for this hybrid steam cleaner.
Euroflex Vapour M4S Test #2: The Kitchen
There's a vast expanse of tiles on the bottom floor of my house. Sanitising it usually involves a squeeze mop in conjunction with a floor cleaner solution. Would it really be possible to clean it properly without detergent?
There was only one way to find out.
Readying the Euroflex Vapour M4S hybrid for cleaning hard floors is as easy as placing one of the two included microfibre pads on the bottom of the unit and briefly waiting for it to heat up.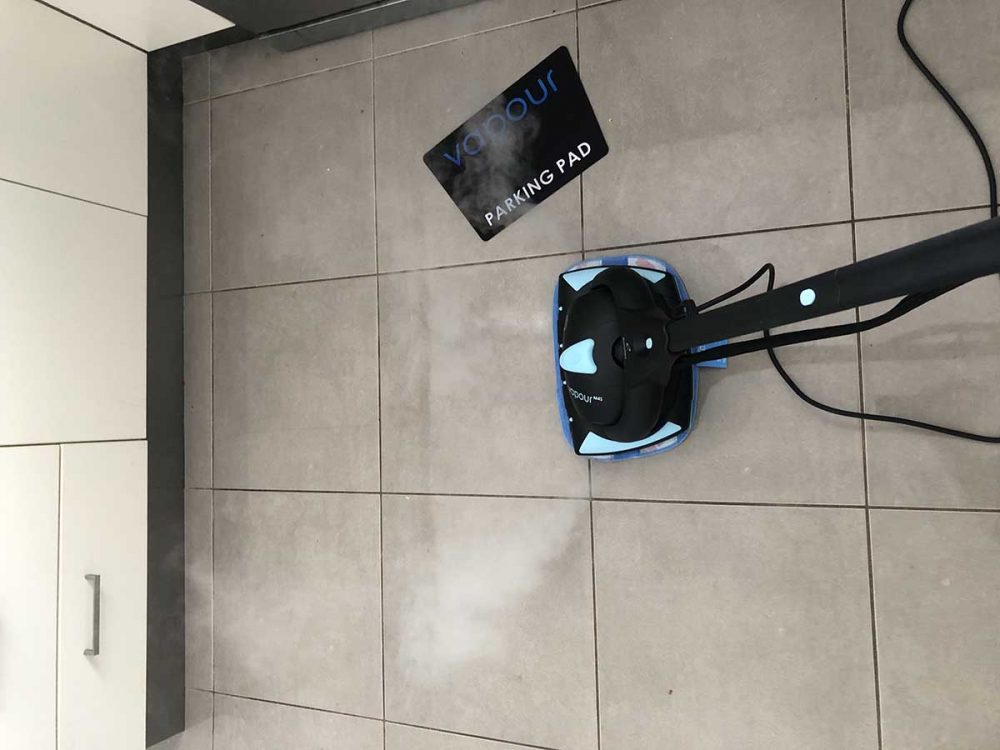 After only a single pass, our tiles had their glossy shine back. It was so effortless, with no wringing of the mop or anything like that to slow you down. With the hot, dry steam the Euroflex Vapour M4S produces, the floor was pretty much ready to walk on straight away, too.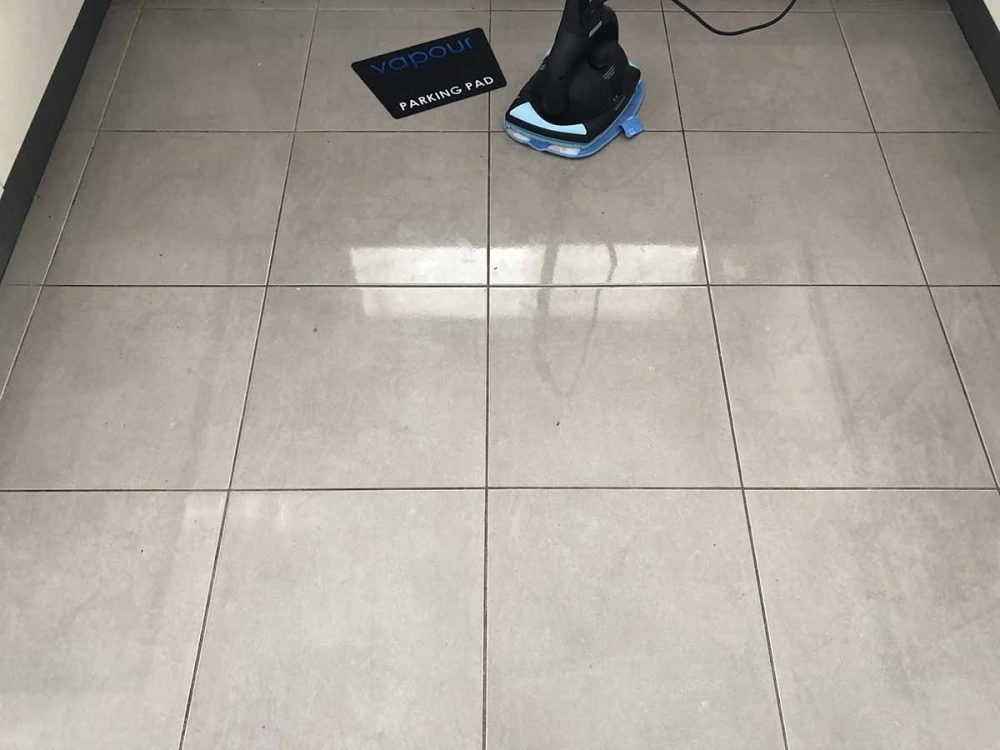 With both pads full of floor grime, it was time to make them good as new, which was as simple as putting them through the washing machine.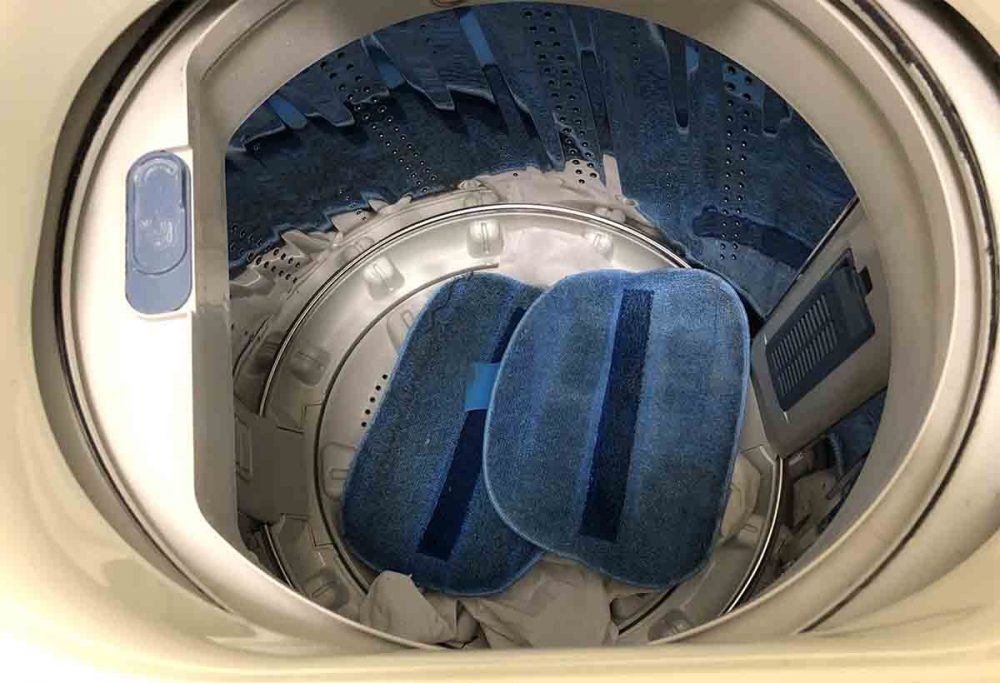 I thought the kitchen sink could use a clean next. The Euroflex Vapour M4S hybrid steam cleaner's handheld wand mode with the round brush turned out to be a great way to get at surfaces like this, and any blemishes on the stainless steel were soon a memory.
When I blasted the tiny gap between the sink and countertop, gunk that had collected over the years suddenly came out of hiding. After getting over the shock of seeing this mess that I never knew I had, I realised I needed to put the Euroflex M4S Vapour to work on the rest of the perimeter around the sink too.
Upon doing so, I was at once repulsed by what came out, yet impressed by how efficiently the Euroflex Vapour M4S removed it. This is where it really excels – blasting away stuff like this. The steam gets right into corners and crevices that you just can't by hand.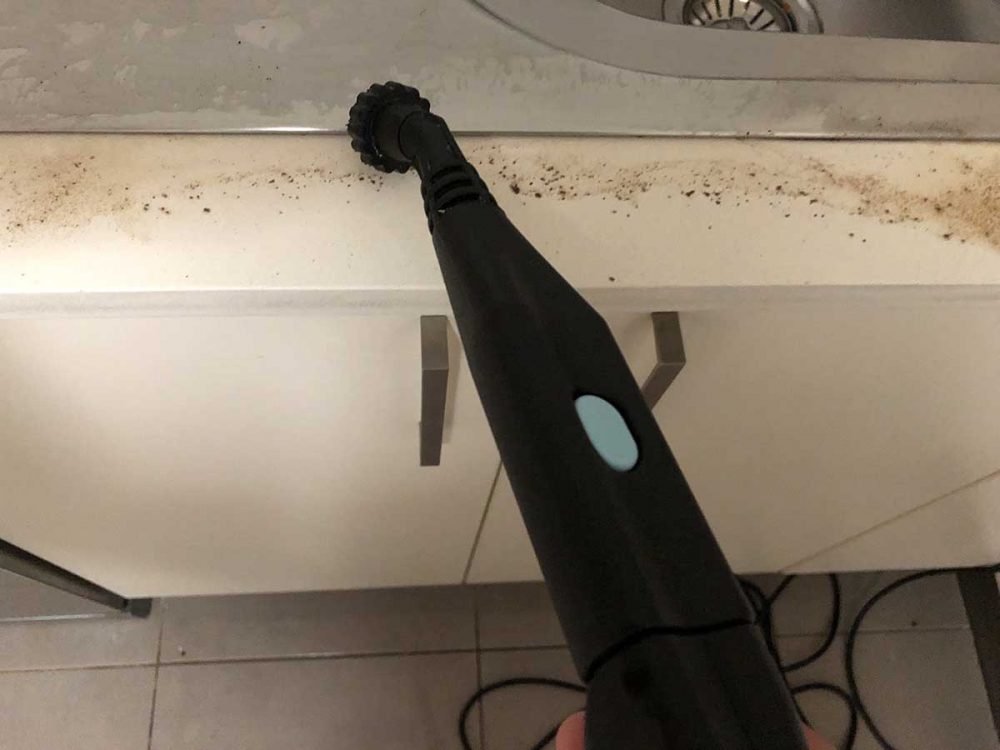 Euroflex Vapour M4S Test #3: The Bathroom
The bathroom is one of those places where filth can build up without you even really noticing. It happens so gradually, and then, suddenly, one day you wake up and realise you need something to blast it all away!
Luckily, with the Euroflex Vapour M4S hybrid steam cleaner's handy handheld mode, these nasty buildups didn't really stand much of a chance.
The first thing I tackled was the tile grout, which had grown rather dark. The Euroflex Vapour M4S has a tool shaped to fit almost exactly between your tiles, with a steam nozzle in the middle. How very convenient!
As someone who loves the internet's endless trove of time-lapse pressure washer videos, it was finally my chance to experience the satisfaction first-hand, and the Euroflex Vapour M4S delivered. Just look at those little channels full of banished dirt – brilliant.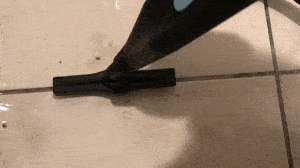 The next task was the shower. Ours has an unfortunate design that leaves a corner near the door very hard to clean, because you can't really reach into the gap. Unsurprisingly, mould had found this a great place to make a home with all the moisture.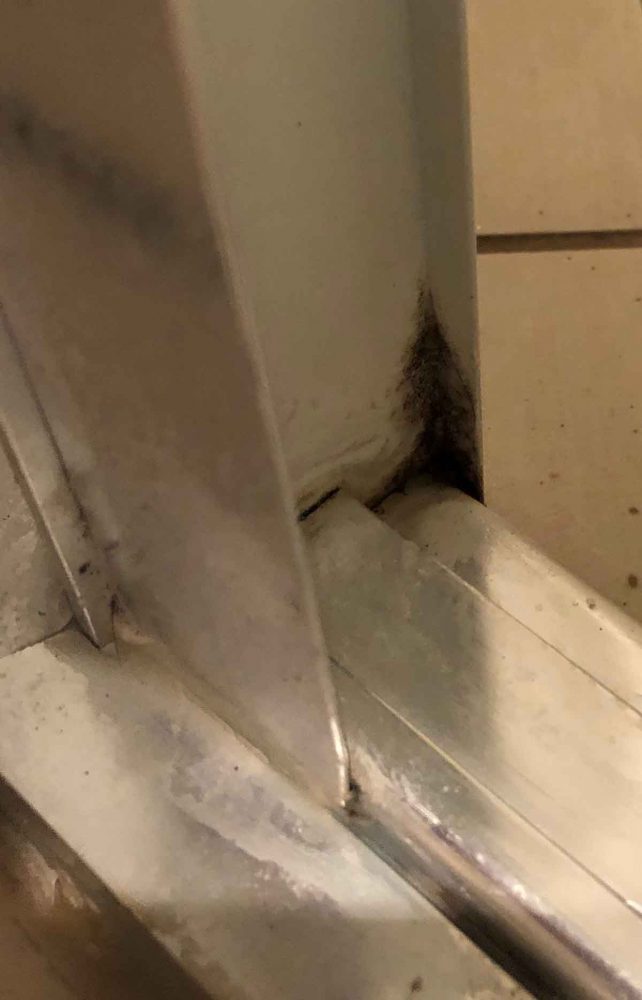 A couple of seconds of steam into that corner sent this icky growth packing, replaced by the lovely shine of stainless steel. Job done, and without any ammonia, chlorine or other harsh products whose fumes we probably shouldn't be breathing in.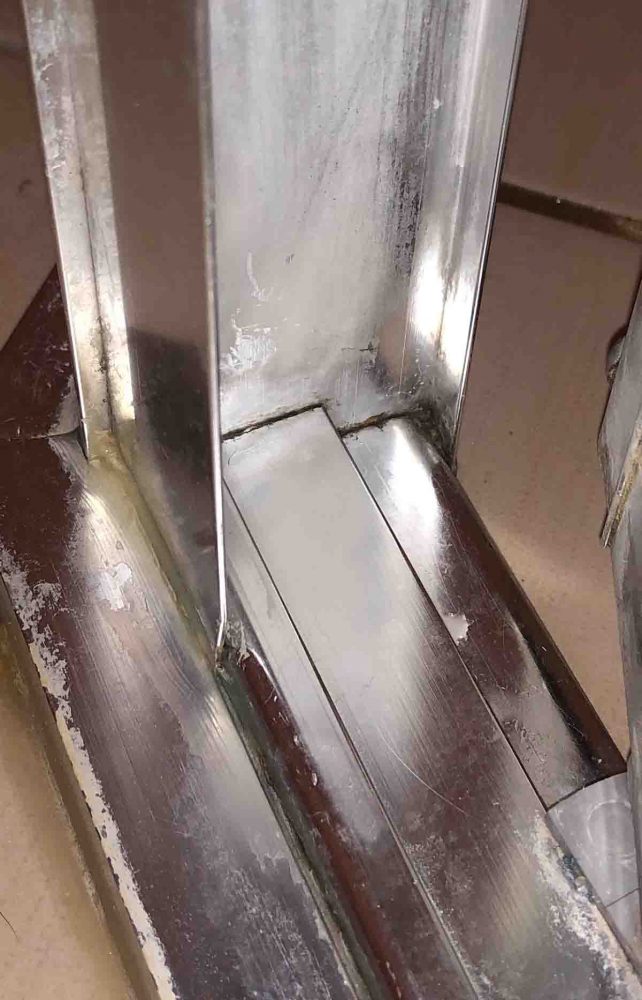 With the brush attachment, the rest of the shower was also looking bright. The Euroflex Vapour  M4S hybrid steam cleaner effortlessly cut through soap scum, with no manual scrubbing needed.
I'm also quite tired of cleaning the mirror every week or so. One pass with a wet cloth, another with a dry cloth…ugh. The Euroflex Vapour M4S has a very serious-looking glass cleaner attachment, and it was time for it to shine.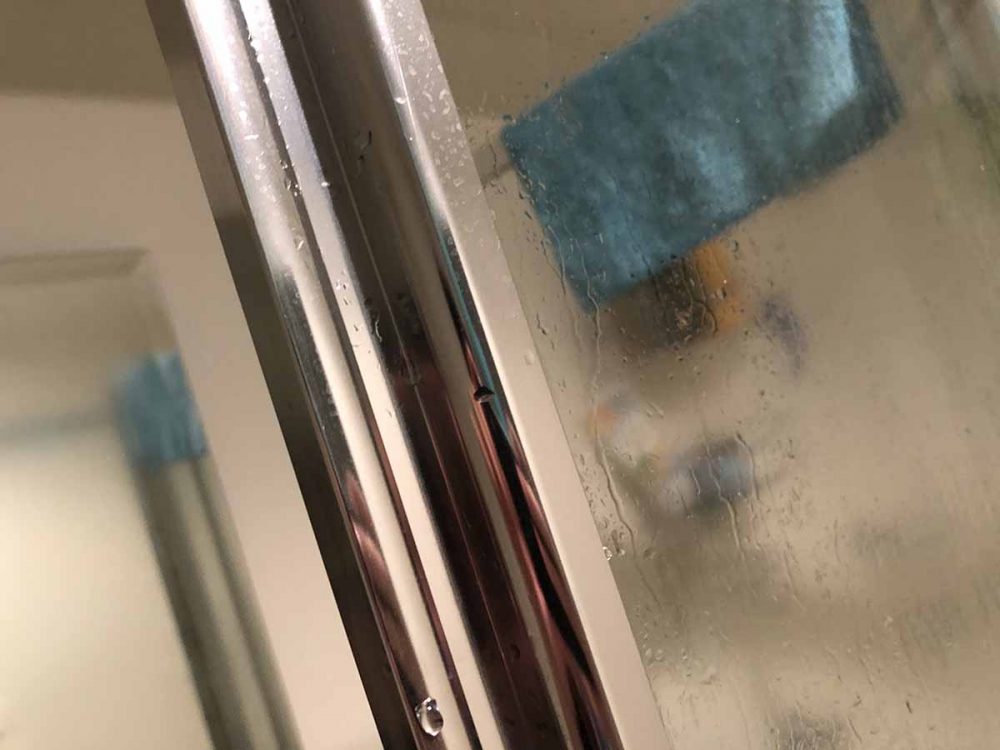 Spotless results like these are as easy as pressing the steam trigger, and moving the blade downwards.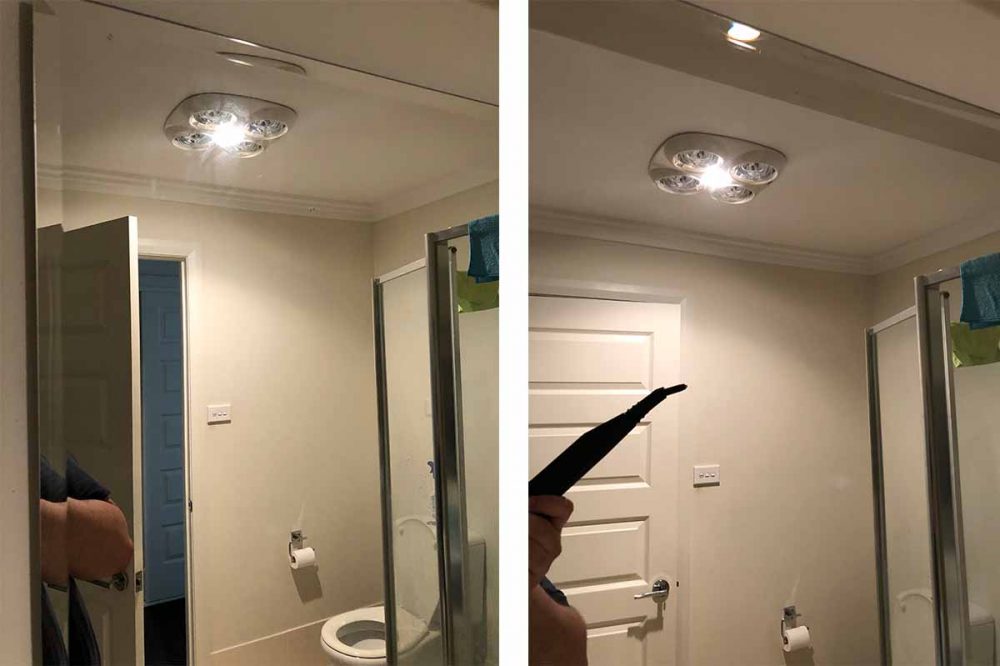 Throughout this whole process, the Euroflex Vapour M4S never lost its head of steam. The hybrid steam cleaner's Electronic Steam Release system ensures a constant flow of steam is available – and at maximum temperature.
Taking It To The Balcony!
It was funny, until I did this Euroflex Vapour M4S review, I'd never noticed how many grubby surfaces I actually had around the house. Among these was the balcony outside my bedroom. It's just another one of those places where dirt builds up insidiously over time, with the door and doorway to the balcony, on its outside-facing side, having acquired a nice little layer of dirt.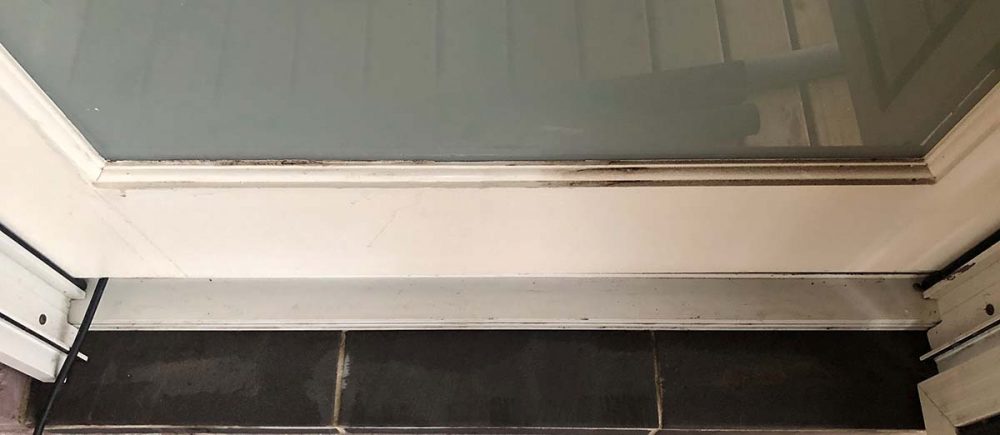 I wasn't surprised by how efficiently the Euroflex Vapour M4S hybrid tackled this, which you can see on the left side of the door in the above image. The Euroflex Vapour M4S had already proven itself to me, but it was still no less satisfying to see that dirt being washed away.
I left my Euroflex Vapour M4S review convinced. Inside or out – this really is one of the best steam cleaners in Australia.
Where to buy the Euroflex Vapour M4S Hybrid Steam Cleaner
To try the versatility and power of this transforming steam cleaner for yourself, shop online or head in to your local Harvey Norman store where our friendly, expert staff will help show you everything you want to know about the Euroflex Vapour M4S hybrid steam cleaner.