When it comes to housework, I'm "old school". My rather elementary floor-care regime comprises a mop, bucket, vacuum cleaner and good, ol' fashioned elbow grease. It's how Mum always did things in the family home and I've carried on the tradition.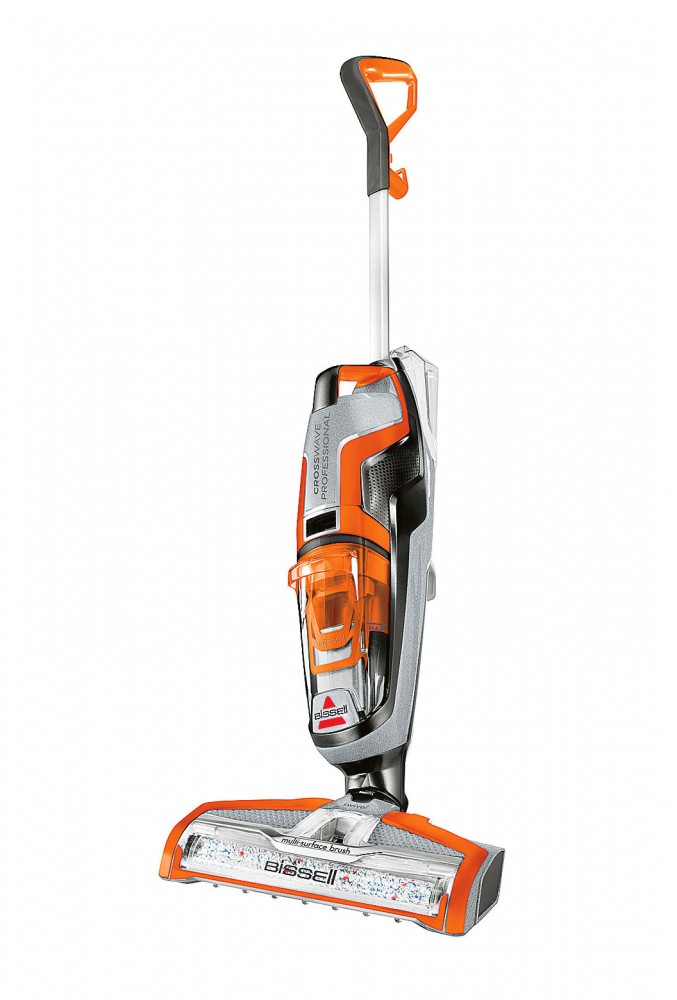 Carpet cleaning? Surely I'd need to get a specialist in for that. Not anymore. There's a range of thorough and efficient DIY equipment available for domestic applications giving professional results on many floor surfaces. And Bissell is leading the way with products providing a pro standard of cleaning, including these two bad boys.
Bring your cleaning routine into the modern age and discover a new level of cleanliness. The Crosswave lets you clean from top to bottom and seamlessly switch between surfaces. Sealed timber floorboards, tiles, concrete, laminate… even area rugs! It does it all thanks to innovative design and unique features:
Dual Action Brush — rotating at 3,500rpm — reduces cleaning time, while an innovative microfibre and nylon brush mops and vacuums at the same time.
Two Tank System for water efficiency. One tank of fresh water and Bissell multi-surface cleaning solution can clean up to 65m2. Dirty water is kept separate so it can't contaminate the fresh cleaning solution.
Smart touch controls and an on-demand moisture control trigger.
Quick and simple maintenance after each use thanks to the Easy-Clean Storage Tray, Easy-Remove Brush Window and Removable Brush Roll.
This Bissell multi-surface machine is a prime example of the company's design principles and commitment to the environment – at least half of the Crosswave's packaging is made up of recycled corrugate. That's why this supreme product was the winner of a Good Design® Selection Award.
Actually, Bissell is so confident of the Crosswave's 'awesomeness' that it comes with a 90-Day Money Back Guarantee.

Specs are all well and good on paper, but the proof is in the pudding, so I put the Bissell Crosswave to the test at my humble abode. It took to the near-20-year-old tiles in the living, dining and kitchen areas downstairs with vigour. What looked like a relatively clean surface to begin with to the naked eye obviously wasn't – the water coming up through the system was brown and dirty. Even grout which had dirtied and darkened over the years was noticeably cleaner and lighter. And that's just after one go. Imagine the results with regular use.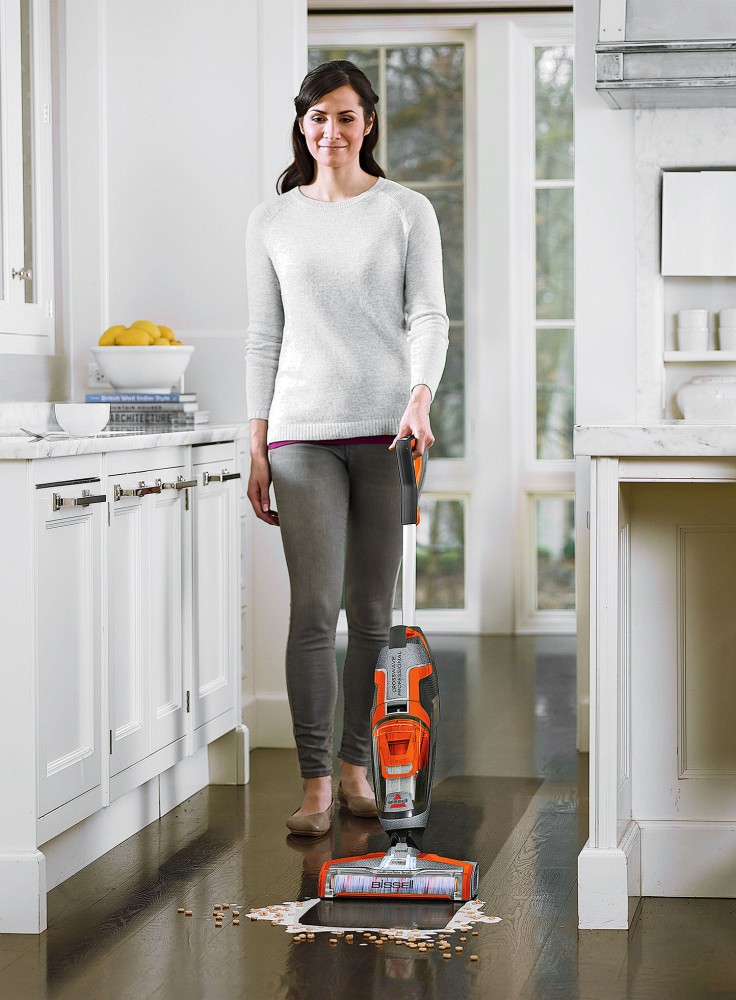 Content with a job well down downstairs, I headed on upstairs with the ProHeat 2X carpet washer.
If you seek powerhouse performance, look no further than this Bissell carpet washer. As a carpet cleaner, the ProHeat 2X Revolution is a revelation! Here's why:
Heatwave technology maintains constant water temperature when cleaning.
It's a customised cleaning process with adjustable modes: Deep Clean mode targets tougher stains, while Express Clean mode is perfect for quick clean-ups.
The lightweight design and low-profile feet make for easy manoeuvrability around and under furniture.
Dual Dirtlifter Powerbrushes come standard with this Bissell carpet washer for a deeper clean.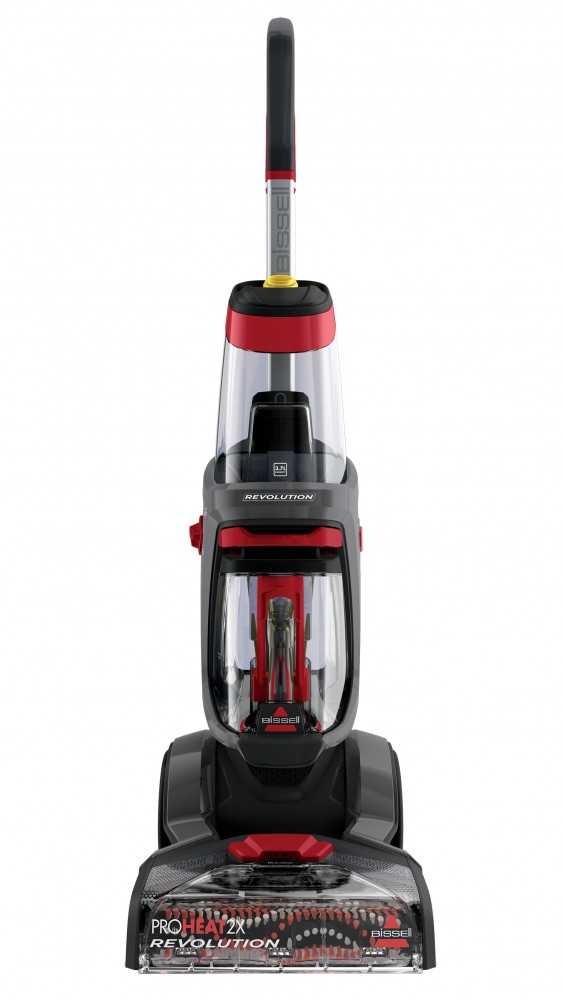 In terms of the test run, the section of carpet used is still relatively new – maybe three years old at most – and had been thoroughly vacuumed beforehand. Even so, the Bissell Revolution still managed to lift dirt, stains, fluff, lint and goodness knows what else that had settled into the fibres over the years.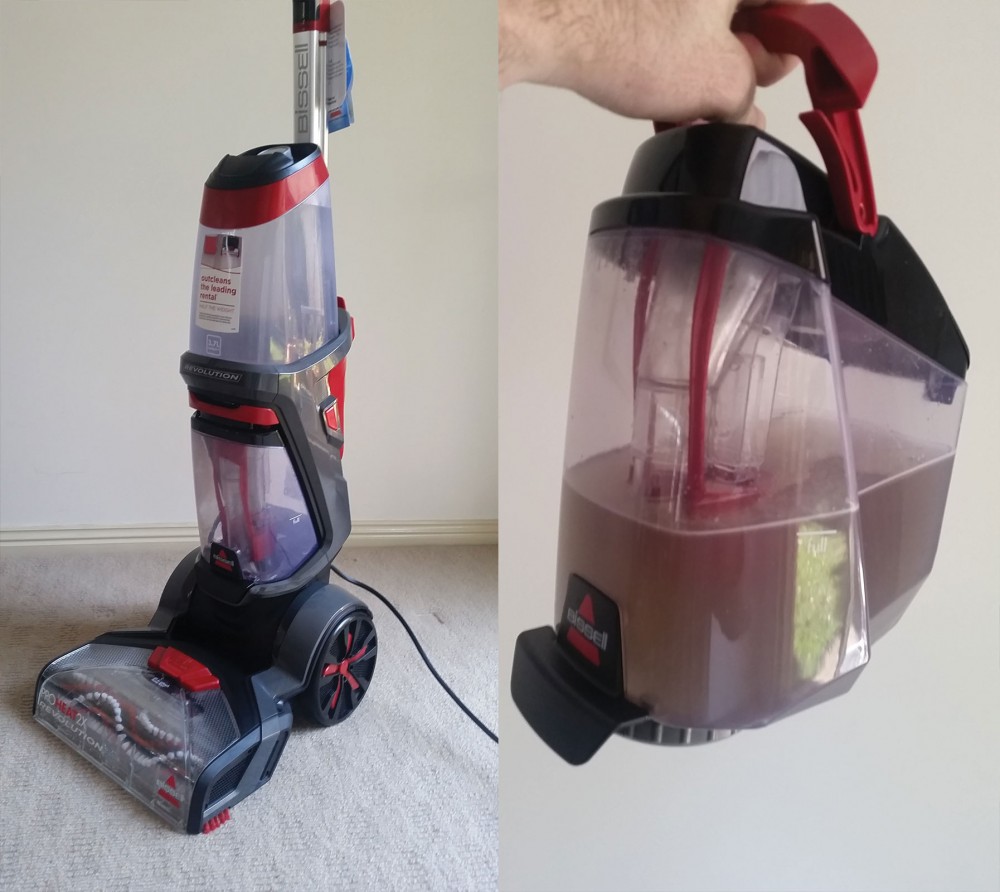 Forget about renting carpet cleaners. The ProHeat 2X Revolution carpet washer gets the job done efficiently and effectively. On top of that, emptying the tank is very straightforward with minimum fuss.
The Crosswave and Revolution were both super-simple to set up – it took me less than 5 minutes for each machine. Both felt really sturdy when assembled too, like the quality floor cleaners they are. Plugged in and fired up, I could certainly feel the power waiting to be unleashed on my floors. Thanks to the clear canisters, I actually saw the water being drawn back out and off the floors thanks to strong suction. Since I could witness what the machines were extracting, I felt satisfied in the knowledge that Bissell cleaners are purpose-built for the job.
At the end of the experiment, my floors were left looking cleaner and smelling fresher. Not to mention the time and effort I saved. I mean, who doesn't want to spend less time cleaning and more time doing fun stuff?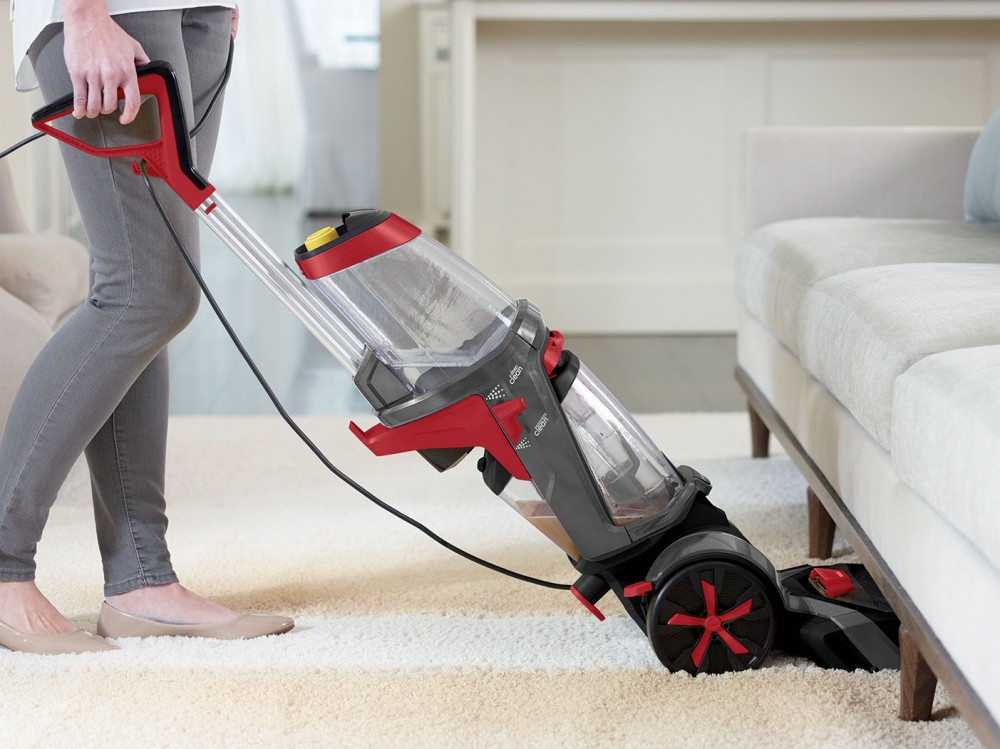 You have to love the way these two — the Bissell carpet cleaner and hard floor cleaner — can tackle everything from quick spills to tougher, ground-in grime effortlessly and with great versatility. I'm converted. It's all thanks to a couple of Bissells with all the bells 'n' whistles!
Check out more of Harvey Norman's range of Bissell cleaning appliances online or head to your local Harvey Norman store to chat to our friendly staff.