One of the big factors contributing to our health and wellbeing is the quality of the air we breathe. Nowhere is this more of an issue than in our own homes. But just as each person is unique, each of our homes has different conditions that can affect the air quality, and therefore our health.
Because of this, it's important to understand the benefits of humidifiers vs dehumidifiers. And I say that as someone who had never used a humidifier or a dehumidifer until a couple weeks ago!
To learn about humidifiers vs dehumidifiers, fellow Harvey's HQ writer Isaac and I tested out a couple of innovative appliances (Isaac had also never previously used a humidifier or dehumidifier!) . Isaac took home the Breville the Smart Mist Top™ Humidifier. Meanwhile, I had the pleasure of experiencing the DeLonghi Tasciugo AriaDry Pure 2-in-1 Dehumidifier & Air Purifier.
To help get a feel for the difference these products can make, let's kick things off with Isaac's Breville the Smart Mist Top™ Connect Humidifier review.
Humidifier vs Dehumidifier Review #1 – by Isaac.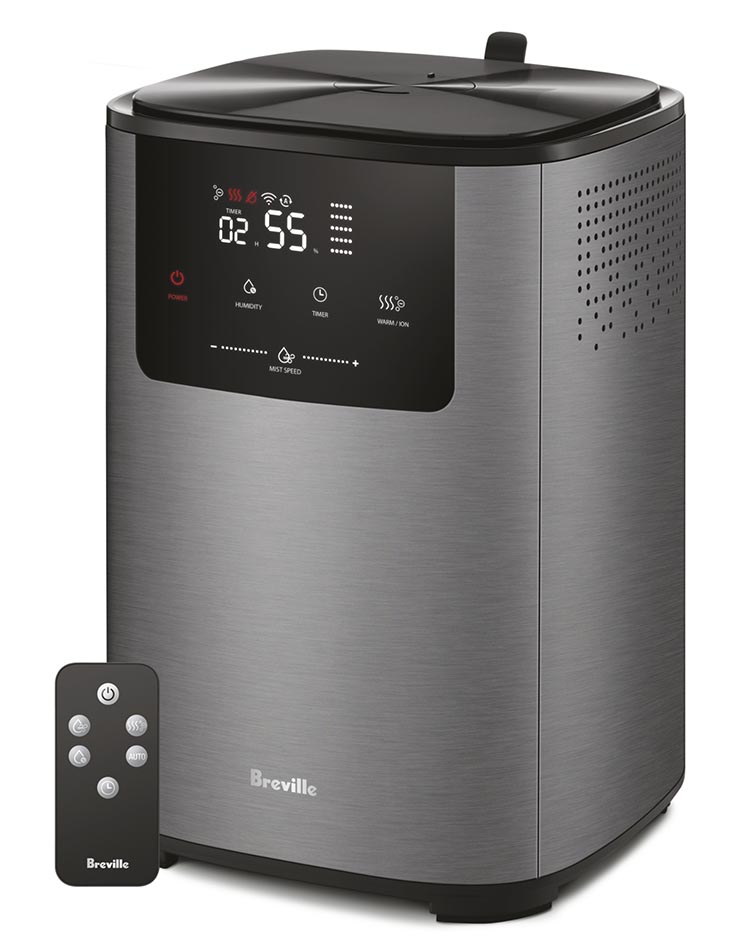 The benefit of a humidifier
If you're anything like me, the cold, dry air of winter is not your friend. It leaves you in a constant struggle with a stuffed or runny nose and dry, flaky skin.
Given many of our winter woes come down to a lack of moisture, I was naturally very curious when Harvey Norman offered me the chance to test out Breville the Smart Mist Top™ Humidifier.
Previously, the idea of using a humidifier in my home had never crossed my mind. But, as I learnt when I started reading up on humidifier benefits, mist humidifiers are a powerful and often-neglected option for remedying these common winter complaints.
By adjusting the humidity to an optimal level, mist humidifiers attack the problems that cause our winter issues at the source. This potentially saves you a lot of time and trouble with other treatments that only address the symptoms and not the cause.
Why you should use humidifiers and heaters together
When operating a heater, it's highly recommended that you use a humidifier simultaneously. This is due to the tendency of heaters to exacerbate common winter skin and sinus issues.
I live in a house full of people who quickly switch on these appliances the minute they feel a breeze. But, as I learnt, artificial heating dries out the air even further.
Luckily for me, Harvey Norman made sure my first humidifier experience was with one of the most advanced, fully featured humidifiers in Australia today. As Breville state, the Smart Mist Top™ Connect Humidifier represents the absolute 'top' of Breville's premium air treatment range. And there's certainly no better place to start than at the top!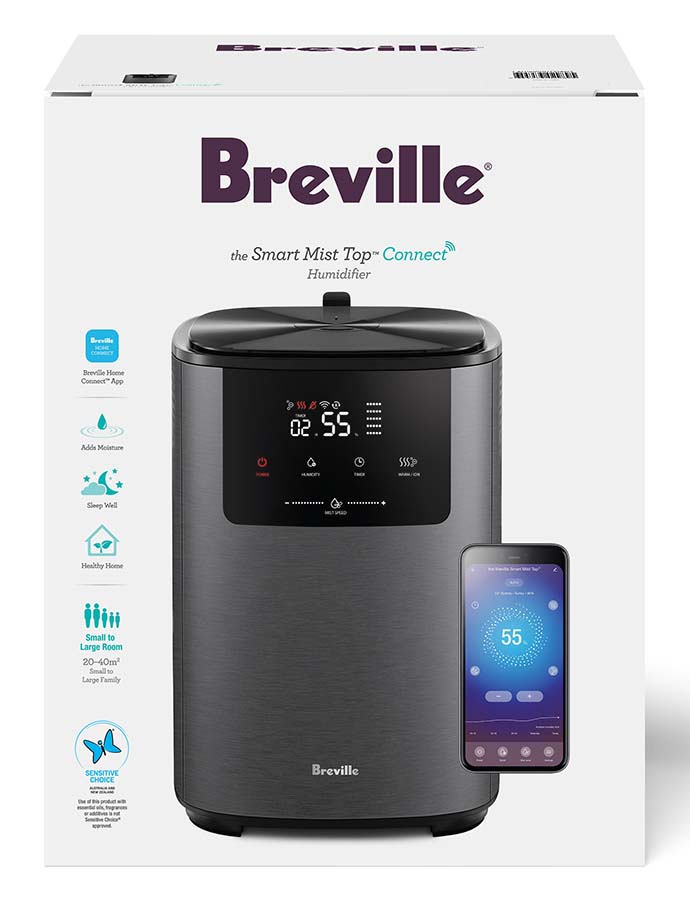 Breville the Smart Mist Top™ Connect Humidifier is easy to use!
From the moment I opened my new Breville humidifier, I was impressed by how simple and easy everything was.
Breville the Smart Mist Top™ Humidifier features a 4L top-filling removable water tank with a carry handle. This makes refilling the tank exceptionally straightforward and fuss-free. Plus, once I had filled the humidifier up, I found a little water went a long way.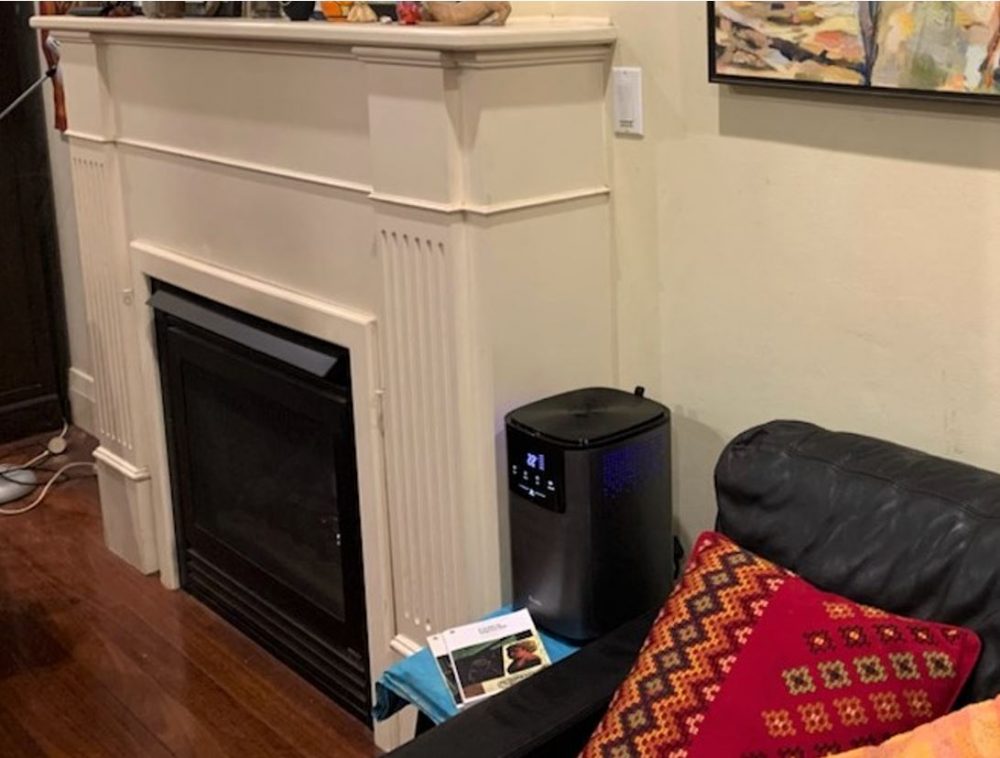 Testing Breville the Smart Mist Top™ Connect Humidifier
To test all the humidifier benefits I'd heard about, I set my Breville humidifier up in the living room. I placed it close to the faux-fireplace heater that was blazing away.
The Breville the Smart Mist Top™ Connect Humidifier features a SensAir System™ with Live Comfort Control. This means it detects the conditions in your room and automatically adjusts the humidity to create the ideal atmosphere – that 'sweet spot' where the level of moisture in the air is just right for the temperature in the room.
In my case, it didn't take long for the room to reach its relative humidity sweet spot. Over time, I could really feel the difference. Spending the evening in the living room without feeling that parched, irritated feeling in my face was a revelation. It made me realise the difference a little bit of humidity can make.
How does Breville the Smart Mist Top™ Connect Humidifier work?
This Breville the Smart Mist Top™ Connect Humidifier model works with a water atomising transducer. This uses high-frequency waves to generate a fine water mist. This has resulted in a product that is both quieter and more energy efficient than earlier Breville mist humidifier technologies. It also offers a warm mist option and an ion generator to assist with air purification.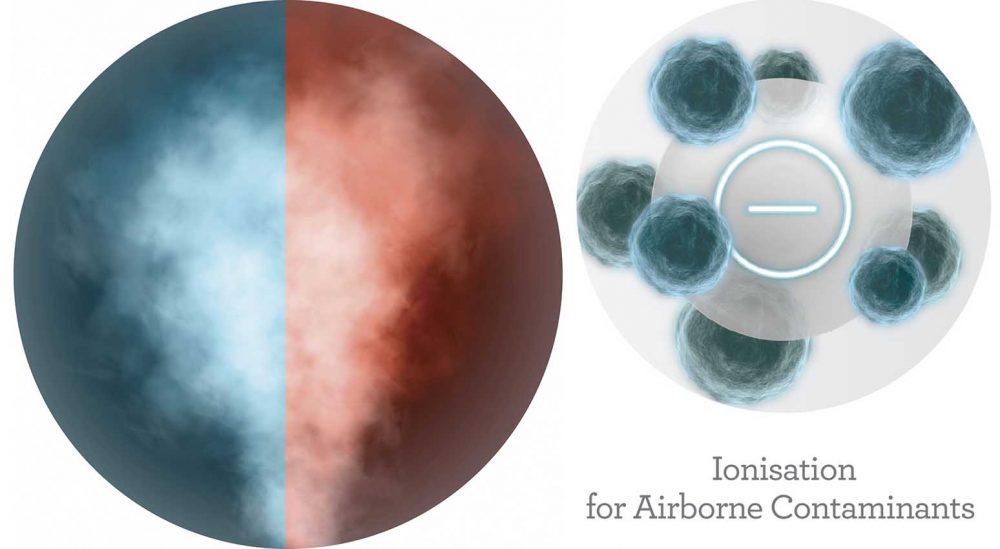 A new addition to this Breville humidifier model is connectivity with the Breville Home Connect™ App. After a simple setup over my Wi-Fi network, the smartphone app allowed me to monitor and control the humidity in my home from anywhere. This was great! It meant I could activate my humidifier on the way home from work to ensure comfortable and healthy air moisture. After a day of stuffy office air con and battling through windy streets, this was pure relief.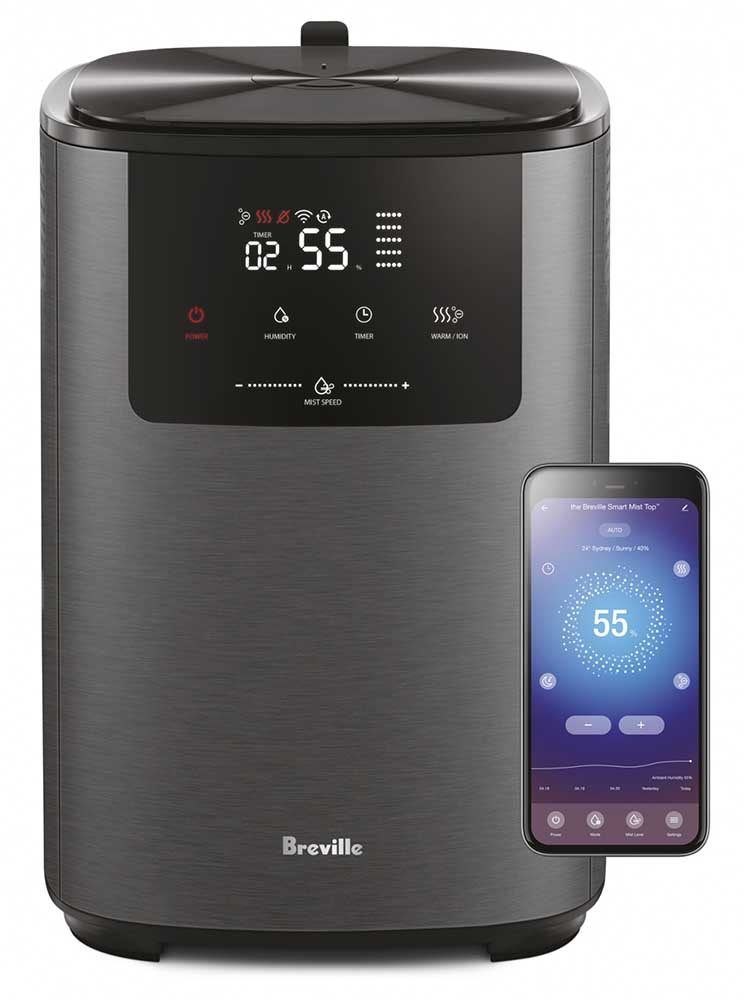 I experienced the full range of humidifier benefits when I took my Breville humidifier up to my bedroom to keep the air in that sweet spot overnight. The device was, as promised, whisper-quiet – which I loved.
Once the Breville humidifier had done its work, I felt myself breathing smoothly, with no sniffles to speak of.
Undisrupted breathing made it easier to get to sleep. This resulted in me waking up feeling fresher and more deeply rested. Over the course of a week using the device, I even noticed myself needing less moisturiser to protect against that dry and flaky cool-weather skin.
All in all, the Breville the Smart Mist Top™ Connect Humidifier looks set to help me make it through winter without the persistent skin and sinus troubles I associate with the season. All the while letting me peacefully coexist with the rest of my family and the artificial heating they love so much!
Humidifier vs Dehumidifier Review #2 – by David (that's me!).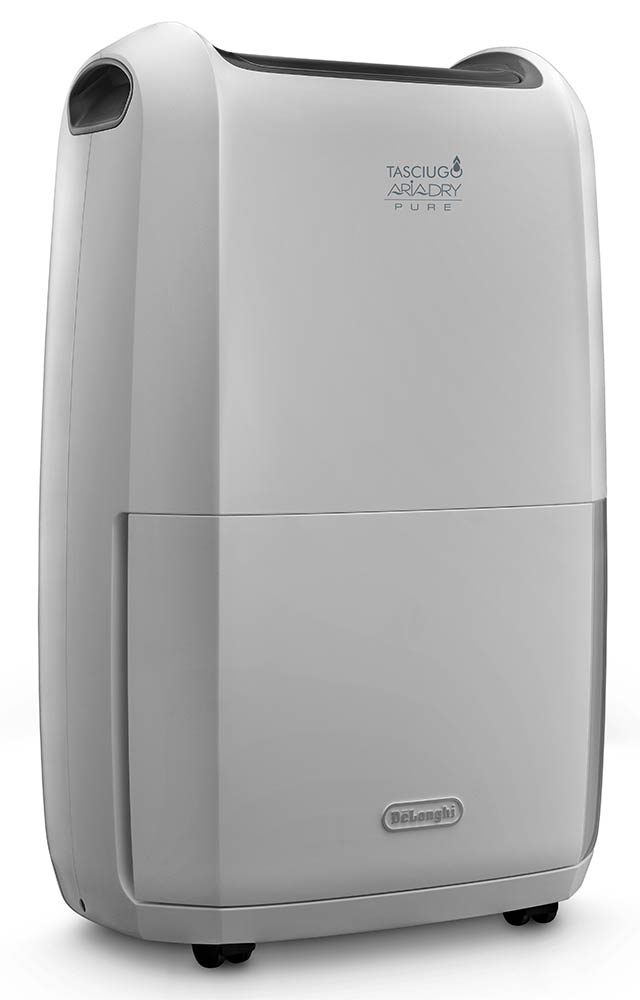 The benefit of a dehumidifier
Prior to getting the DeLonghi Tasciugo AriaDry Pure 2-in-1 from Harvey Norman, I had never used a dehumidifier before. This meant I had to do a little study to understand exactly what I would be getting myself into with this DeLonghi dehumidifier review.
The obvious, big dehumidifier benefit is that it helps us stay comfortable in humid conditions by reducing the amount of moisture in the air of our homes. This also helps reduce the potential for mould and damp building up. In places that lack sunlight or ventilation, this is particularly important.
Impressively, the DeLonghi Tasciugo AriaDry Pure 2-in-1 Dehumidifier & Air Purifier can collect 21L of moisture per day. This boggles the mind to think about. As a point of reference, the average bottle of water is 600ml. So, put 35 bottles together and you'll get an idea of how much water 21L is!
Dehumidifier plus Air Purifier!
The DeLonghi Tasciugo AriaDry Pure 2-in-1 is also an air purifier. This means it's going to help us trap and remove allergens from the air in homes, filtering out nasties like dust, bacteria and mites.
To do this, the DeLonghi Tasciugo AriaDry Pure 2-in-1 Dehumidifier & Air Purifier features a four-action filtration system that uses a HEPA-type Carbon Active Filter. This filter removes up to 99.96%* of odours, allergens and bacteria. Another big selling point is the Laundry function, which is said to shorten your laundry drying time by half**.
For smart connectivity, you can use this 2-in-1 dehumidifier innovation with the AriaDry DéLonghi app. Once you connect the appliance to your Wi-Fi network, you'll be able to set, schedule and monitor it from your sofa or while away from home.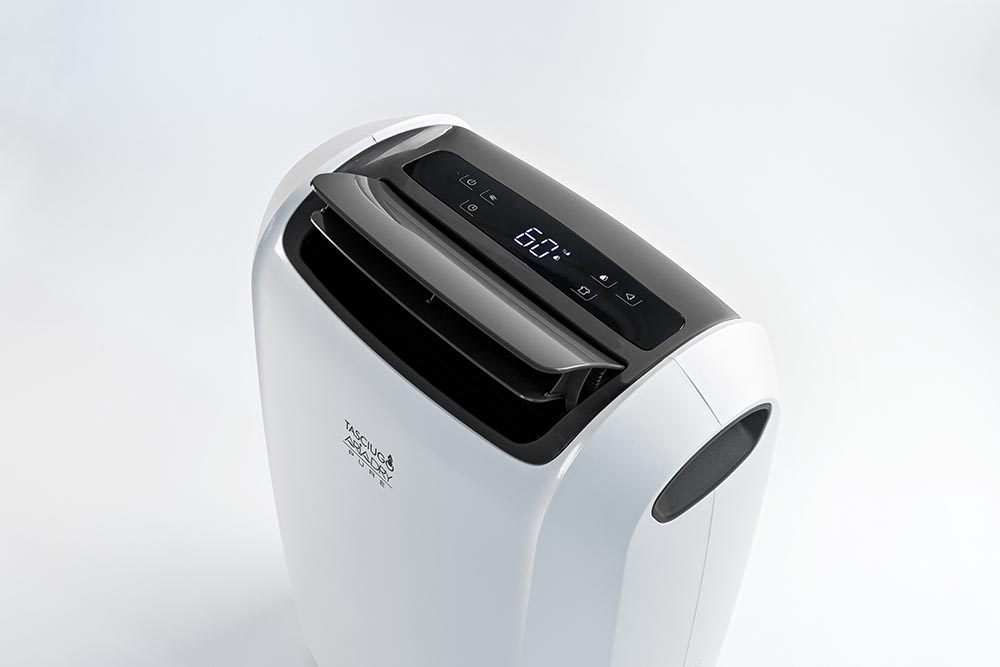 One big issue I have with humidity in my home is in the bathroom. As I live in an older building, there is no fan installed to improve ventilation. It makes it very hard to remove steam from the bath/shower or from the clothes dryer (which is in the bathroom). Even when having the window open all the way and keeping the door open, there isn't enough air flow to keep the walls from collecting moisture.
Obviously, this can lead to issues like mould. Therefore, I was extremely happy to have received this DeLonghi dehumidifier.
To test the DeLonghi Tasciugo AriaDry Pure 2-in-1 Dehumidifier & Air Purifier out, I took a nice hot shower and put some towels in the dryer. Soon enough, the bathroom started getting steamy.
Using the easy built-in controls, I set this DeLonghi dehumidifier to a target of 35% humidity in the room. Upon commencement, the dehumidifier display told me the current humidity was over 70%. This meant there was some serious work to do! I closed the door, left the room and came back in an hour.
In the time I was away, the DeLonghi Tasciugo AriaDry Pure 2-in-1 Dehumidifier & Air Purifier had made a huge difference. The air in the bathroom didn't feel stuffy, and the walls weren't 'sweating'. I was very happy with these results.
Airing my laundry issues in this Humidifiers vs Dehumidifiers blog!
I had a feeling the DeLonghi Tasciugo AriaDry Pure 2-in-1 Dehumidifier & Air Purifier could solve some of my laundry issues at home. That's because it features a special Laundry function!
What do I mean by laundry issues?
Well, the apartment I live in doesn't have enough clothes lines outside for everyone to use them at once. We share three lines between eight units, so it's always a case of first-in best-dressed.
With winter now upon us, I also don't want to be leaving items out on the communal lines all day. Because, undoubtedly, I'll come home in the dark and find the clothes are all damp.
And, while I do have a tumble dryer in my apartment, not everything I wash can or should be tumble dried. Often, the only option seems to be to dry all these items on the racks of a clothes airer – a very slow process which doesn't always feel terribly effective.
So, with all that said, you can see why I was keen to test out the DeLonghi Tasciugo AriaDry Pure 2-in-1 Dehumidifier & Air Purifier's Laundry function.
Using the DeLonghi Tasciugo AriaDry Pure 2-in-1 Dehumidifier & Air Purifier's Laundry function
I did a load of washing as per normal, then hung the items on my clothes airer. Next, I positioned the DeLonghi Tasciugo AriaDry Pure 2-in-1 Dehumidifier & Air Purifier and turned it on to Laundry mode. So far, so easy.
I came back a little while later to check on the progress and could feel that the items closer to the DeLonghi Tasciugo AriaDry were feeling significantly drier than the other side. Happy with this progress, I switched it around to the other side of the airer and put the timer on for an hour.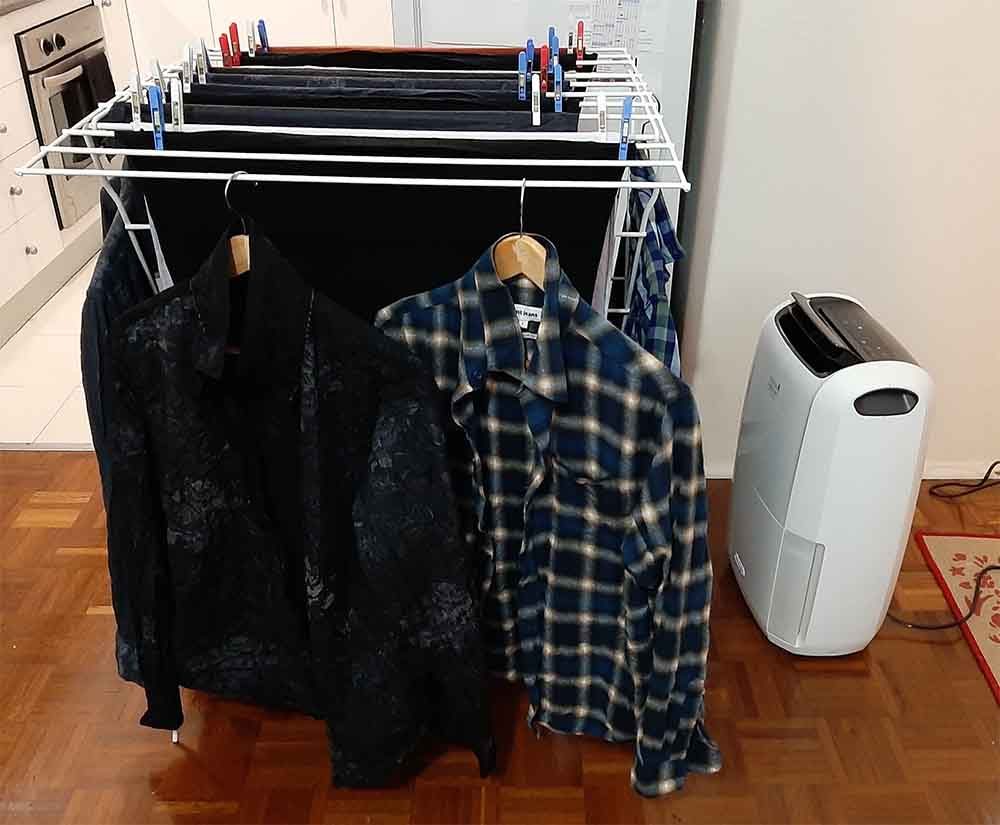 It was getting late, so I decided to get some sleep and check the results in the morning – safe in the knowledge that the automatic timer would shut off the DeLonghi Tasciugo AriaDry Pure 2-in-1 Dehumidifier & Air Purifier. Come morning, all the garments on the airer were nice and dry, with the moisture having been removed.
Ecstatic with this result, the next night I decided to wash my sofa cushions. This was a task I had been putting off for ages!
After washing the covers, I placed them over the clothes airer in my spare room, putting some jumpers I'd washed on the lowers racks as a 2-in-1 experiment (appropriate for this DeLonghi 2-in-1 appliance review). I put the timer on for a couple of hours, closed the door and headed off for bed.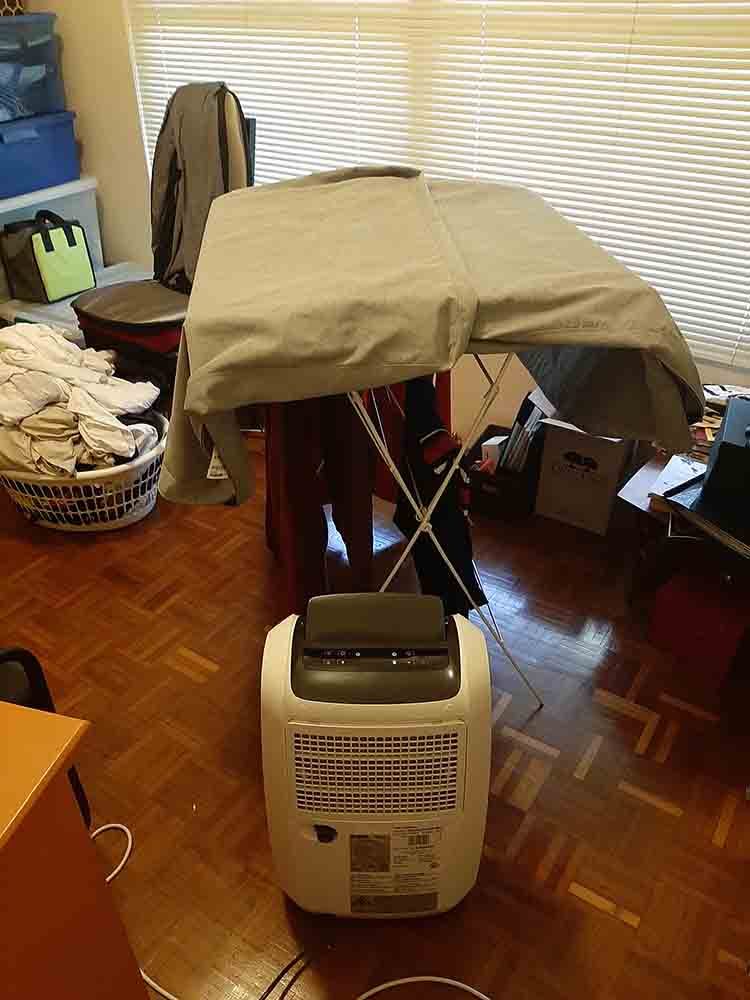 Checking on them in the morning, the moisture had again been removed. Everything was nice and dry, and the cushion covers were ready to go back on. This was handy, as I was planned on sitting down again soon!
Clearing the Air
A massive added benefit of running the DeLonghi Tasciugo AriaDry Pure 2-in-1 Dehumidifier & Air Purifier in my spare room was the improvement in air quality. I don't go into the spare room as much as other spaces in my apartment, so it can get a little dusty and the air often feels stale.
Fortunately, this appliance is both a Dehumidifier & Air Purifier! And that's a fact that truly hit me when I opened up the door to my spare room after running the DeLonghi Tasciugo AriaDry Pure 2-in-1 Dehumidifier & Air Purifier. The air felt noticeably lighter and smelt cleaner than before. A real win!
Humidifiers vs Dehumidifiers: Which appliance is best for you?
Whether you should buy a humidifier or dehumidifier in Australia depends on the conditions in your home. Personal health and seasonal conditions will also factor in heavily.
In many cases, when it comes to humidifiers vs dehumidifiers, the perfect solution is to actually have both. That way, you can create the ideal moisture balance at home, even as external factors vary.
To see what difference Breville the Smart Mist Top™ Humidifier or the DeLonghi Tasciugo AriaDry Pure 2-in-1 Dehumidifier & Air Purifier can make in your home, shop online or head in to your local Harvey Norman store. Our friendly, expert staff will be more than happy to assist you in deciding between humidifiers vs dehumidifiers and showing you what appliance is ideal for you.
Terms for 'Humidifiers vs Dehumidifiers: Testing 2 Innovative Appliances':
*Purifies the air removing up to 99.96% of fine particles such as allergens and pollutants. Third party organisation test on MPPS particles according to EN 1822:2010. Efficiency referred to particles of 2.5 μmsize at 80 m3/h speed –dehumidification and filtration active.
**Internal De'Longhi test. Comparative test in a 40 m3room @20°C and 48% UR in Laundry mode compared to natural drying.