Want to keep your clothes looking and feeling as good as when you first bought them? The new Electrolux Inspiration Laundry Range has been designed to care for and respect for your garments as much as you do.
Launched in style at Luxe Studios in trendy East Sydney, renowned Australian fashion designer and fabric care ambassador, Alex Perry, speaks passionately about the Electrolux products: "I'm very conscious of creating garments that not only look fabulous, but can also be cared for without too much fuss. Which is why I love the new Electrolux Inspiration Range, these appliances have been designed to take the guesswork out of laundry, whilst providing the best care for your garments".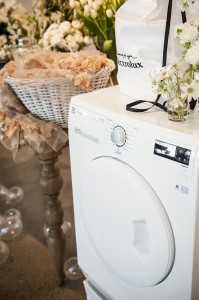 The charismatic Perry went on talk about the performance of the Electrolux Inspiration Laundry Range: "I tested the appliances with a few of my most delicate garments and even the intricately beaded detailing and hand-sewn features were a breeze for the washer and dryer. My garments came out as pristine as they went in. This is a tribute to the clever innovation and ergonomic designs in the range".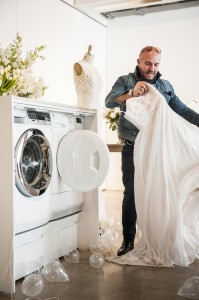 The innovatively designed series includes Time Manager washing machines, condenser dryers and combined washer dryers that:
remember your favourite wash cycles;
use only what's necessary for excellent results;
dry your clothes perfectly;
revitalise and freshen up garments;
decrease your ironing time by half.
Created with a perfect blend of stylish design and intelligent technology to meet the demands of your modern lifestyle, the Electrolux Inspiration Laundry Range is the ideal solution for your laundry and cleaning needs. Go to Harvey Norman and check out the range of washing machines and dryers. Spend less time in the laundry and more time on life.