Has technology made life simpler? After spending two weeks with the impressive iRobot Roomba i3+ Robotic Vacuum, I'm more convinced than ever that it has.
To see what I mean, read on for my Roomba i3+ review and discover how easy things can be with Harvey Norman's latest iRobot Robotic Vacuum.
First thoughts on the iRobot Roomba i3+ Robotic Vacuum
Taking the iRobot Roomba i3+ Robotic Vacuum out of the box, I was impressed by its size and weight. The Roomba i3+ is compact, making it easy for it to reach underneath furniture and get into tight spaces. It's also light enough to easily carry between rooms and up staircases.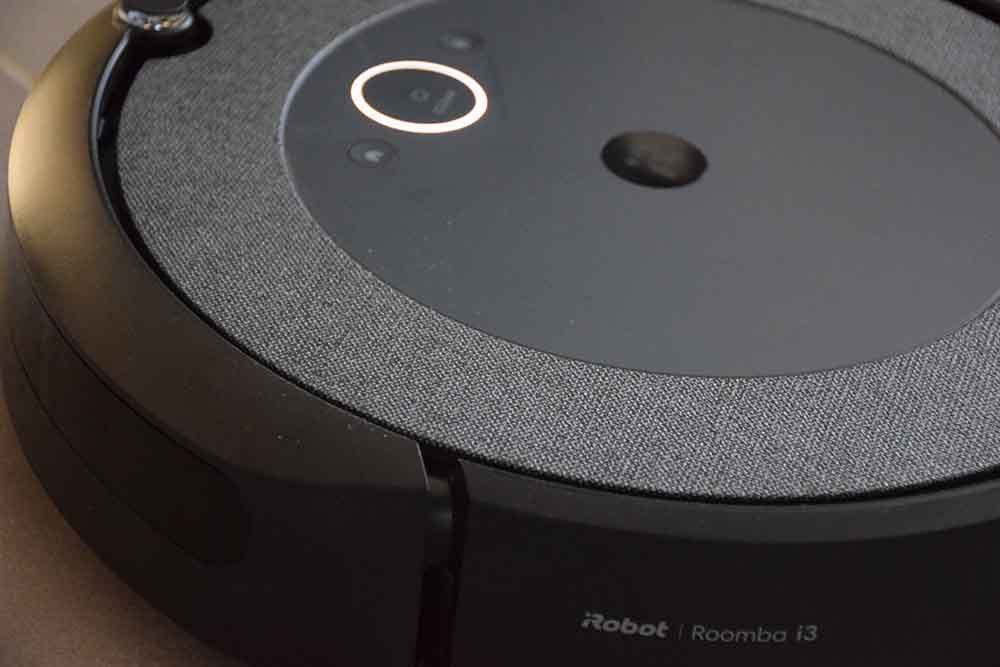 On a visual level, the iRobot Roomba i3+ Robotic Vacuum is a very sleek device. The textured finish on the top offers a real style point. It certainly looks like one of the best robot vacuums you can buy, but does the suction match the style?
Highly Intelligent Robotic Vacuum Sensors
To make its way around, the iRobot Roomba i3+ Robotic Vacuum features an impressive array of sensors. Around the front is the main sensor that helps it recognise and navigate around obstacles like furniture and walls. It also has cliff sensors to stop it falling down stairs. Finally, Reactive Sensor Technology makes sure it doesn't go anywhere it can't get out from.
Okay, that might sound like a bit of technical jargon, but the reality is that these sensors worked perfectly. The iRobot Roomba i3+ Robotic Vacuum recognised every obstacle in my living area and manoeuvred around them without fuss. Whether it was walls, doors or chair legs, the Roomba i3+ wasn't fazed.
In particular, I was rapt with how this smart vacuum cleaned around and under my dining table and chairs.  That's a lot of legs to get around!  With its incredible 360-degree manoeuvrability, the iRobot Roomba i3+ Robotic Vacuum had no trouble whatsoever getting to every square centimetre.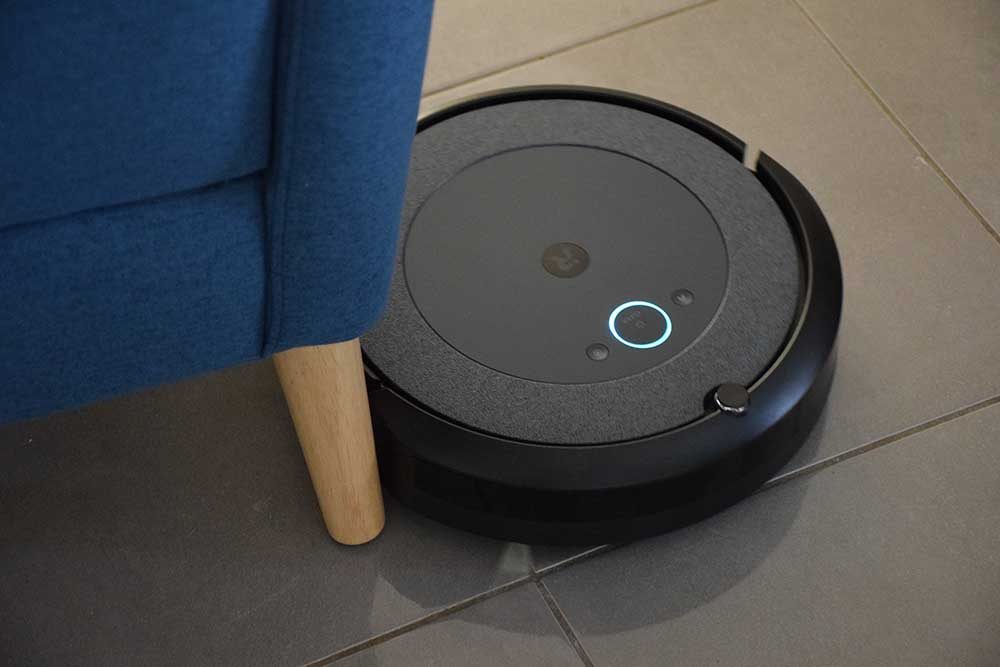 While it was cleaning under and around there, the Dual Multi-Surface Rubber Brushes made sure the Roomba i3+ didn't miss a single speck of debris on the tiles. If the iRobot Roomba i3+ Robotic Vacuum senses that there is a particularly dirty spot, the Dirt Detect™ Technology will increase the power so that nothing gets missed.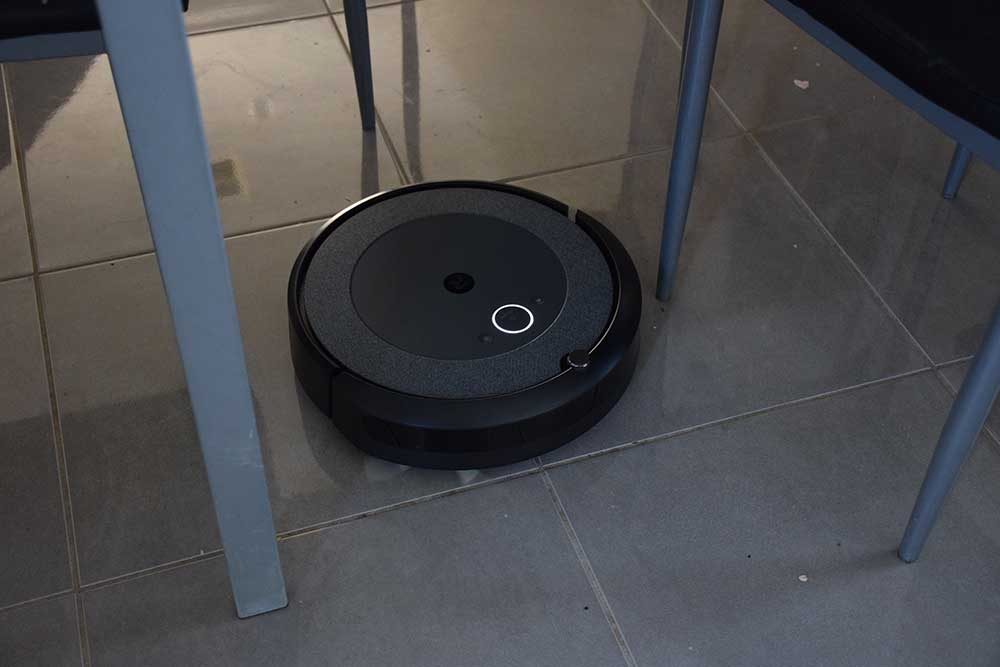 The iRobot Roomba i3+ Robotic Vacuum performed even better than I thought
One thing I was sceptical about was how well this little disc-shaped helper would clean up along edges and corners. However, with its Edge-Sweeping Brush, the iRobot Roomba i3+ Robotic Vacuum effortlessly grabbed the rubbish from those areas as well as any typical vacuum cleaner head would.
When sweeping the edges, I loved the amusingly rhythmic side-to-side routine the Roomba i3+ would do. It made sure the brush got as much dirt out of the edges and corners as possible.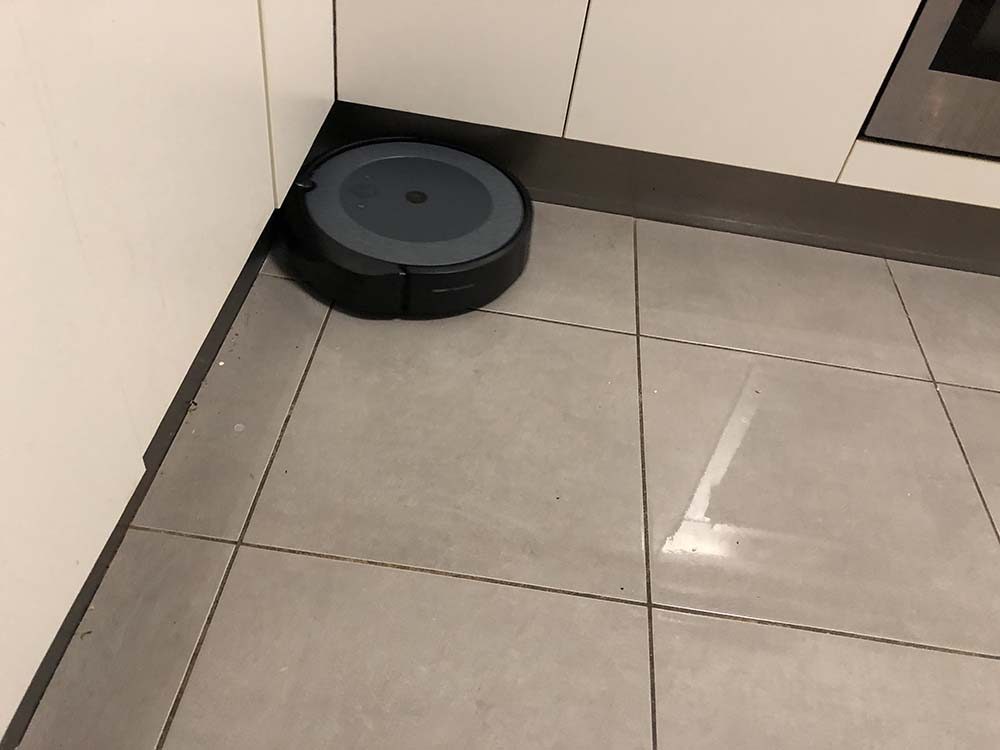 How does the iRobot Roomba i3+ Robotic Vacuum perform on carpet?
On the carpeted area upstairs, the Roomba i3+ continued to make a case for it to be considered among the best robot vacuums in Australia today.
Hard floors are one thing, but carpet naturally holds more dust and dirt within its fibres. This is where the improved suction of the Roomba i3+ model really comes into play. The makers say that this latest generation of Roombas have ten times the suction* of older robot vacuums. That's a stunning jump in performance. Combined with the multi-surface brushes that flex and adapt to different floor types, I was expecting big things.
Excitingly, the Roomba i3+ delivered!
After it had gone over the carpets, they were simply spotless. And that includes the edges.
With its high-efficiency filter, the Roomba i3+ doesn't just trap the big particles like hair – it also grabs microscopic stuff, including up to 99% of dog and cat allergens**. This makes it one of the best robot vacuums for pet hair, and being asthmatic, I was certainly happy about that.
Testing the Robotic Vacuum Sensors…again!
Cleaning upstairs, the iRobot Roomba i3+ Robotic Vacuum proved its sensors are no joke or gimmick. As the robot vacuum made its way towards the top of the stairs, I stood poised and ready to catch it. But as it moved closer and just slightly over the edge of that top step, it stopped and turned in a split-second. Those cliff sensors really do their job well!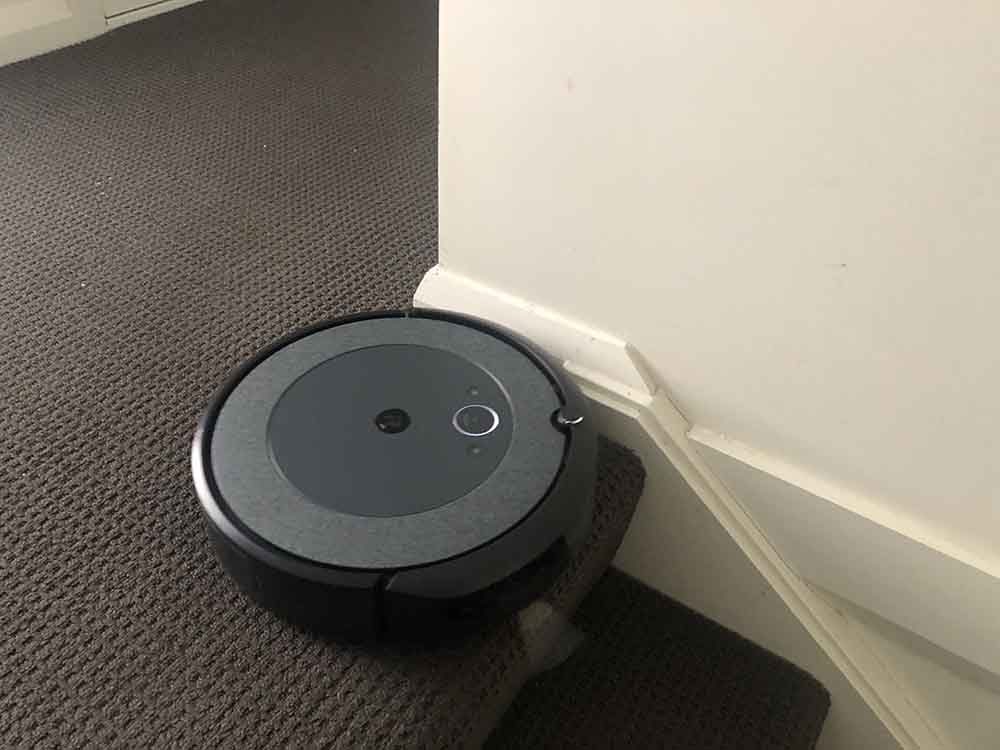 I also saw the Reactive Sensor Technology do its thing to get the Roomba i3+ out of a tight spot. It had ventured under a bed with a lot of random objects under there. I didn't think it had a hope of getting out!
To my surprise, within a minute it emerged into the light, ready to clean up the rest of the bedroom. It was such an impressive little moment that really showed how well iRobot's sensor technology works.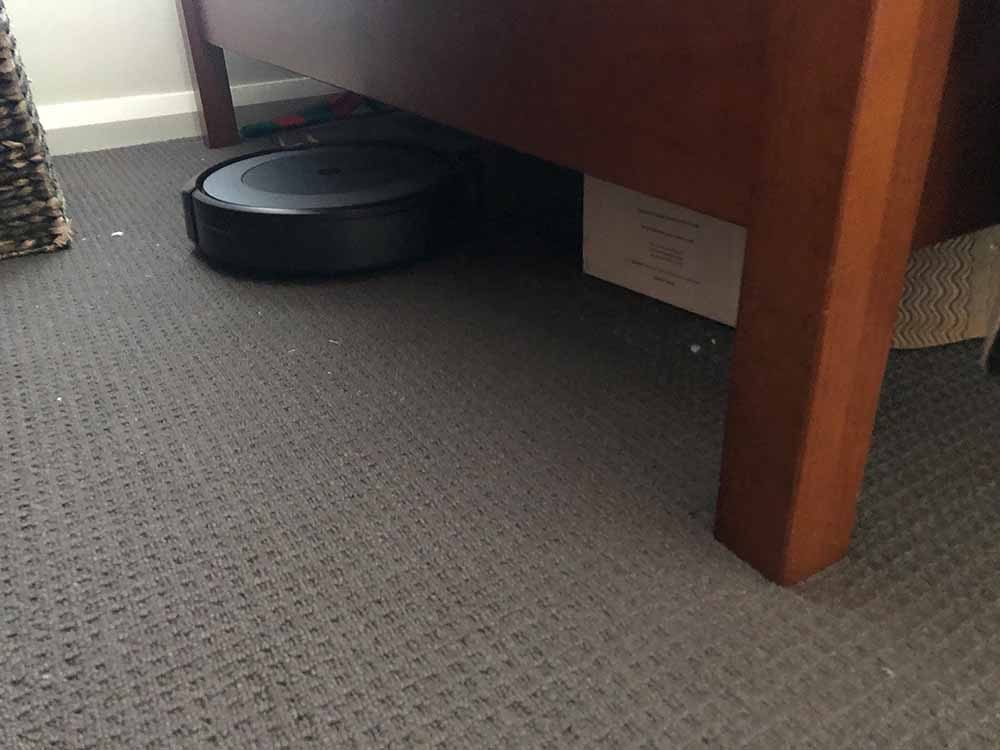 iRobot Home App and the Roomba i3+
There's a world of convenience in the palm of your hand these days, and with the Roomba i3+ featuring Wi-Fi connectivity, it just makes sense that the main way of controlling this connected vacuum is through your phone or tablet.
To do so, all I had to do was set up an account, and in a matter of seconds the simple and easy iRobot Home app found the Roomba i3+.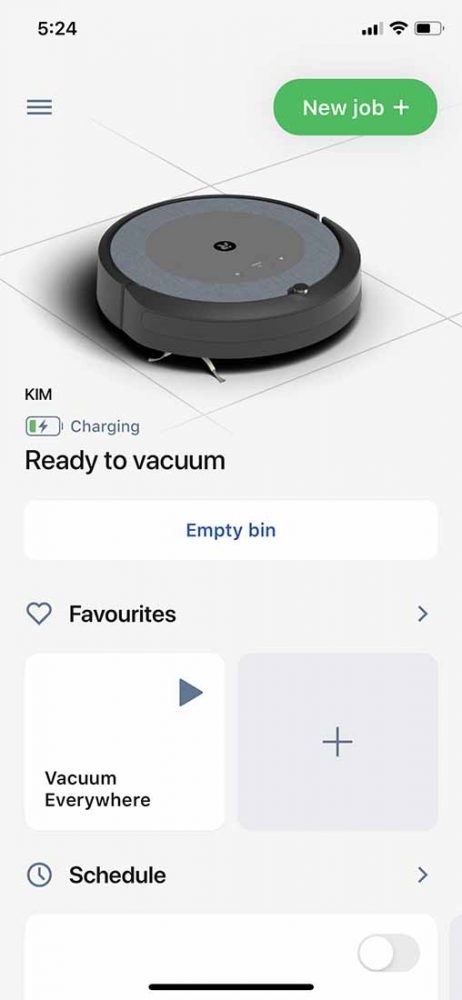 The iRobot Home app offers the main option of 'Clean Everywhere', which sets the Roomba i3+ to vacuum the entire level of my home. Or, you can set it to clean for 15, 30 or 45 minutes.
There's also the option of making the iRobot Roomba i3+ do a few passes, which is wonderful If your floors are really dirty. By going over the space a couple of times, you can make sure all the dust gets collected.
The iRobot Home app also let me set up a schedule. I tasked the Roomba i3+ to vacuum every second night, just before bedtime. It was a great way of keeping the floors tidy without even thinking about it. This meant I could forget about the old dustpan and broom!
Even when I wasn't home, I was able to use the app to tell the Roomba i3+ to clean. That allowed me to come home to pristine floors any time I wanted!
What's also great, is that once the cleaning job is done, you get an interesting little report on the app that shows you a map of your floor. It indicates how long the cleaning job took and how many times the Dirt Detect system was activated.
I should note that you can also operate the Roomba i3+ with voice control via the Google Assistant or Alexa. This helps make this robotic vacuum a very convenient and easy to use innovation.
Automatic Bin Emptying with the iRobot Clean Base
The smarts of the iRobot Roomba i3+ Robotic Vacuum didn't stop once the cleaning was done. Based on what I had seen of robots and automation before using this smart vacuum, I half-expected that after the job it would just stop, unsure of what to do or where to turn.
Not so. This little wonder even knows the way home!
It turns out that the plus symbol in Roomba i3+ means this model comes with the iRobot Clean Base. This is where the vacuum stores and charges when it's not in use.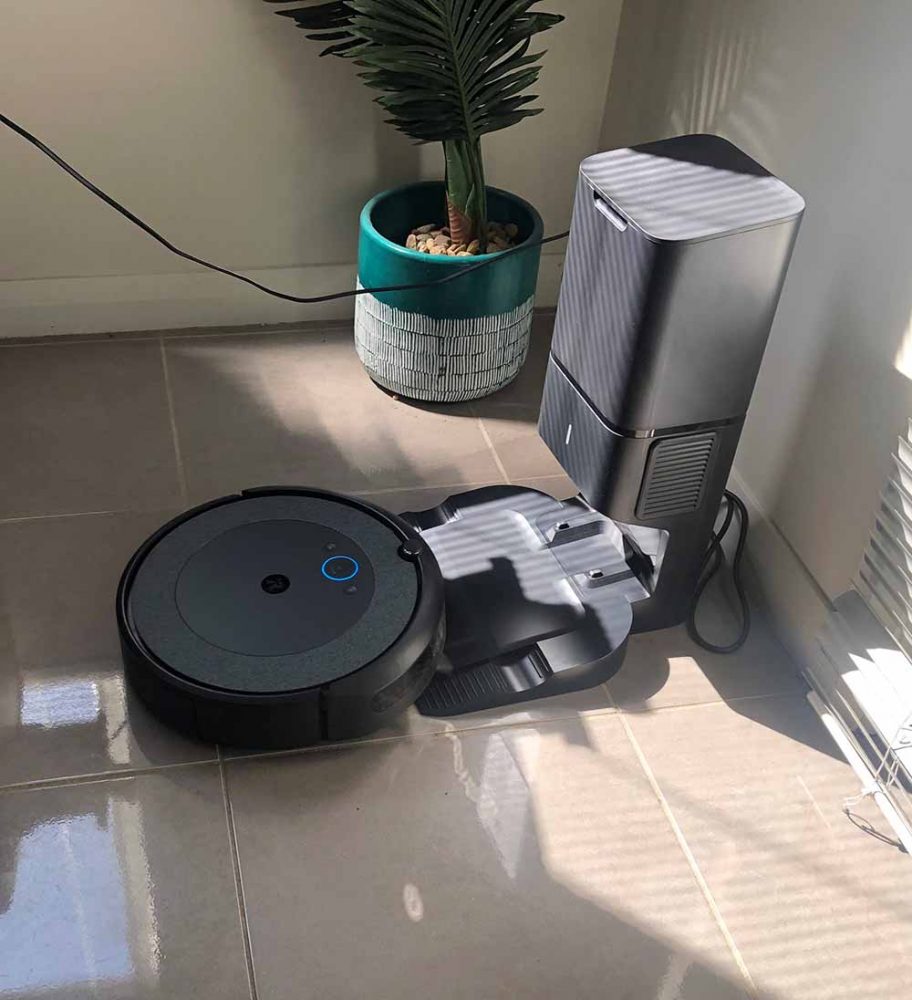 I found the Clean Base tech really impressive. For example, if your floors are a little more untidy than normal and the Roomba's bin fills up, it will navigate to the Clean Base, empty itself, and then keep on cleaning. The i3+ robot vac will do the same if it finds itself low on battery by pausing the job, returning to the Clean Base to charge, and then resuming once it's had a rest. So clever, and with no intervention at all required from me.
Because the iRobot Roomba i3+ Robotic Vacuum automatically empties its bin at the Clean Base with an emphatic whoosh, I never had to empty it manually. That meant my hands were always clean!
All the dirt and dust goes into an AllergenLock bag that, once full, just lifts out and seals itself, ready to be thrown away. Each bag can hold up to 60 days' worth of dirt and dust. With four layers of dust- and mould-blocking material, emptying things out with the AllergenLock system could not be simpler, or more hygienic.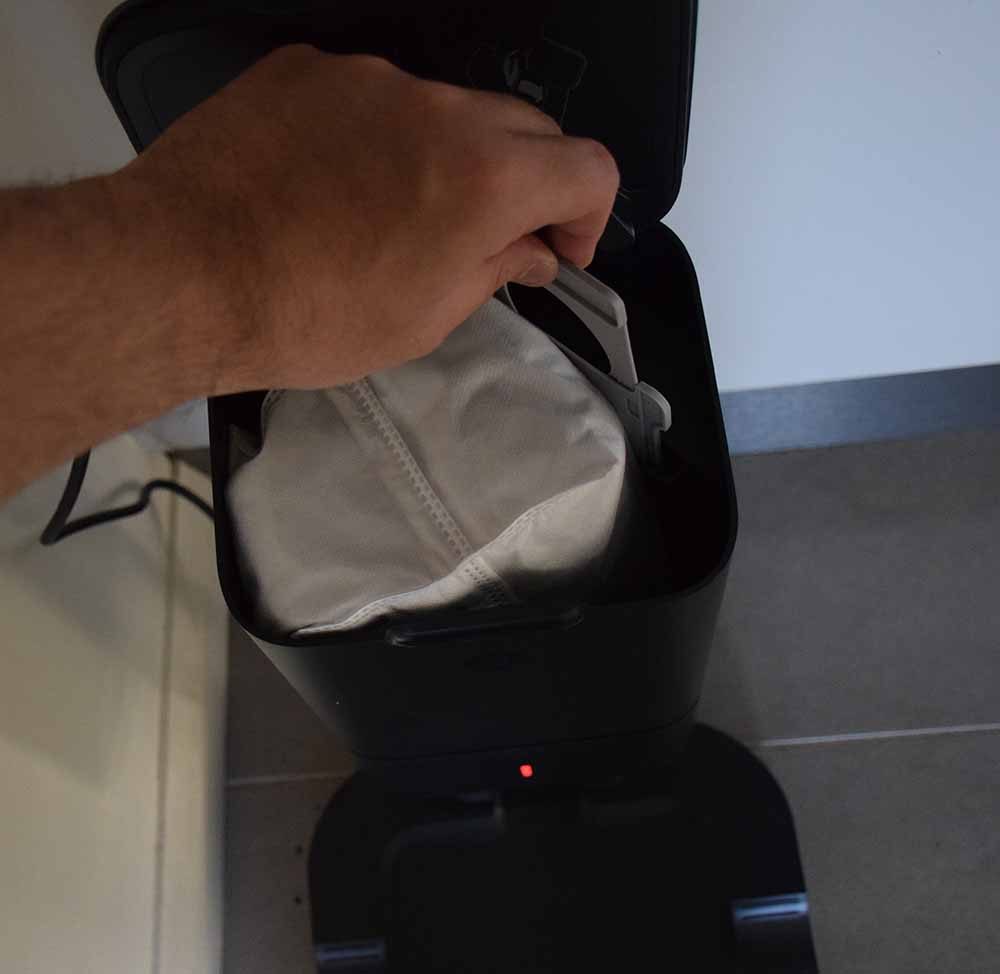 Where to buy the iRobot Roomba i3+ Robotic Vacuum in Australia
If you're ready to make life simpler and enjoy more time for yourself, you can shop the iRobot Roomba i3+ Robotic Vacuum online. For more advice on the best robot vacuums for your home, simply contact your local Harvey Norman store and speak to our friendly, expert staff.
*Compared to Roomba® 600 Series AeroVac™ System.
**Based on proposed IEC fiber pick-up test against Shark, Neato, Ecovacs, iLife, bObsweep.