When it comes to cleaning my floors, I'm always looking for ways to minimise effort and if possible, not vacuum or mop at all. Actually, I'm trying to remember the last time I mopped … hmmm, seriously struggling.
I've considered investing in a robotic vacuum but that would only solve half my cleaning problem. As my home has laminate flooring, there would still be mopping to do – and if there's one thing I dislike more than vacuuming, it's mopping.
But then I heard Harvey Norman was stocking a completely new household robotic floorcare solution, The ECOVACS DEEBOT OZMO 930 is the first of its kind on the market. A robotic cleaner that vacuums AND mops – can you believe it?!
It seemed like all my Christmases had come at once. I was very curious about this vacuum and mop combo, so when a volunteer was required to take it for a test drive, I was more than willing to put my hand up.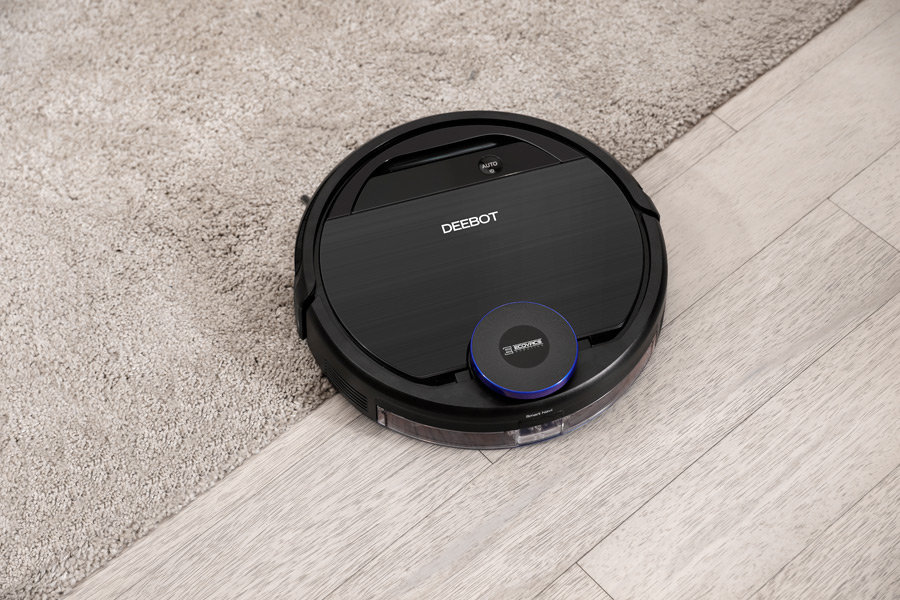 Control In Your Pocket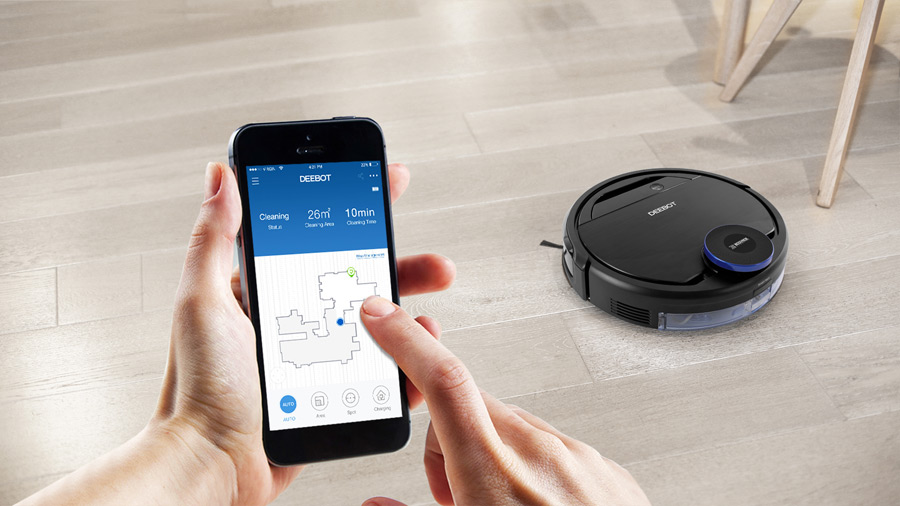 The ECOVACS OZMO 930 DEEBOT has features that are unavailable in other robotic vacuums. First and foremost, the control lies within your phone via the ECOVACS app. This app can be easily downloaded from your App Store or Google Play and is compatible with Android 4.0 or later and iOS 9.0 or later.
Once I downloaded the app, I started the process to set up the connection to my DEEBOT. The DEEBOT connects via the home Wi-Fi system and took a few moments to find the router. Soon enough, DEEBOT was connected and at the touch of a button, I could get DEEBOT to start, pause or suspend cleaning. And that was only the beginning of the possibilities of my new cleaning buddy.
Truly Intelligent Cleaning Buddy
As I started exploring the functions of the DEEBOT, I became amazed at its intelligence and capabilities.
The first time DEEBOT connected to the app, it started creating a map of its surroundings. As I watched the map being created on my phone, DEEBOT used its SMART NAVI technology to familiarise itself with my apartment.
During the mapping phase, all small items from the floor like children's toys, shoes, power boards and pet food bowls will need to be removed. I also recommend covering any full length mirrors (as DEEBOT may think they are doorways and gently bump into them until it realises they are solid objects). Don't stress though, this preparation is only required during the mapping phase so DEEBOT knows where all walls and doorways are and can create an efficient cleaning path. But once the mapping is complete, DEEBOT, a clever robot contains Obstacle Detection Technology and fancy features like 'Virtual Boundary' that allow an easy clean without the hassle of moving furniture and other objects (I'll touch on these later).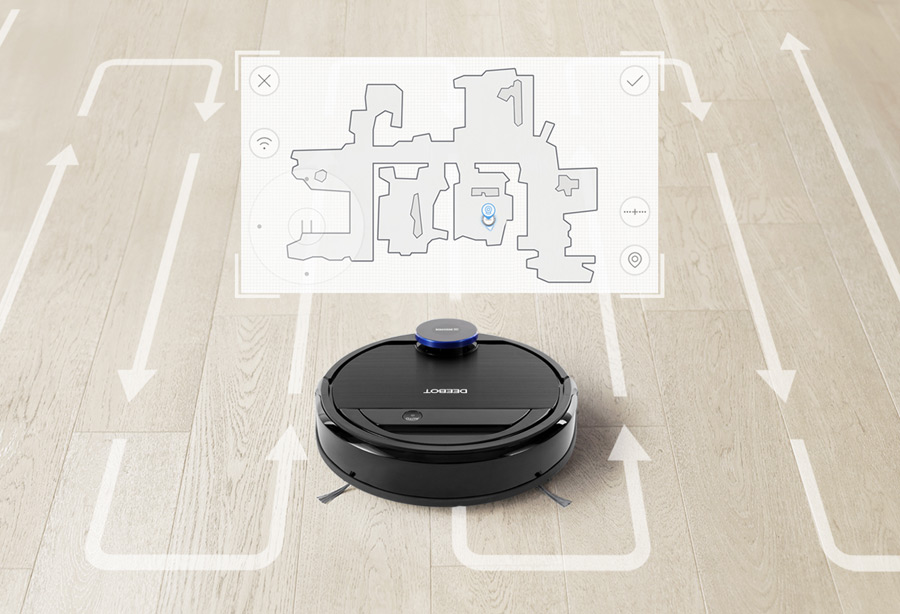 Before I move onto the features that really 'wowed' me, I have to mention the cuteness of DEEBOT. When I first pressed the AUTO button on the app, DEEBOT announced 'I am starting the clean'. I couldn't stop laughing. And once the cleaning was complete, DEEBOT returned to its charging dock and declared, 'Cleaning is complete'. Its cute updates are not only informative but surprisingly entertaining.
Exciting Features
1. Area Clean: In this mode, I could separate out sub-areas within my home for DEEBOT to clean. If I needed extra attention for a particular room or part of a room, I was able to set up the clean for that area only.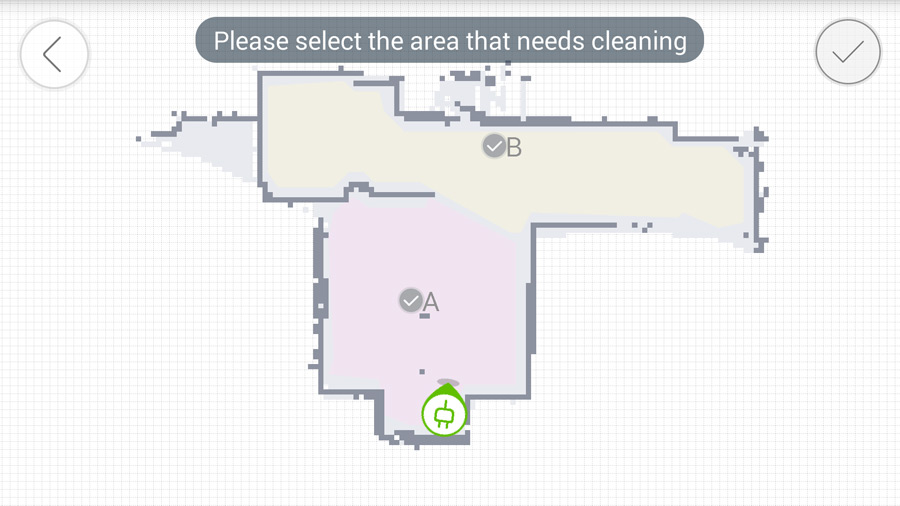 Using the above map, DEEBOT separates the room into sections. In this case, A and B, giving me the control to chose the section needing the clean. I selected section B and pressed the AUTO button. DEEBOT made its way to section B to commence the cleaning, and upon completion, quietly returned to its charging dock.
2. Spot Clean: I used this mode when I wanted DEEBOT to focus on a selected area with dirt or dust. As seen in the below map, all I needed to do was place the bullseye icon on the area in need of cleaning.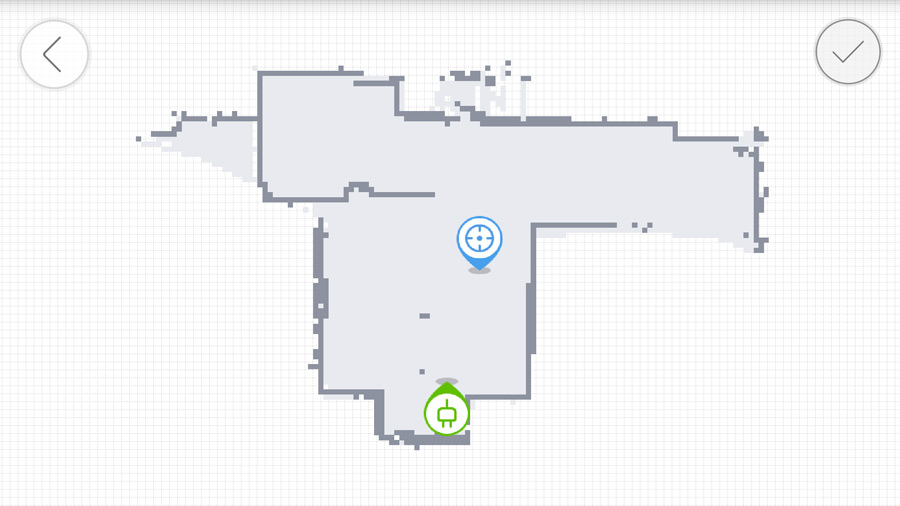 Once I placed the pin in the desired location, DEEBOT made its way to that area and started a rigorous clean.
3. Virtual Boundary: Here is the much awaited Virtual Boundary function. With this function, I could create virtual boundaries to prevent DEEBOT from entering a particular area during its cleaning expedition. It really is a fascinating feature. For instance, if I wanted DEEBOT to avoid my immaculate dining table or part of the room that we were using, I could set up a boundary and DEEBOT would then clean around it. Similarly, if there's reflective material like a full-length mirror, I could simply highlight the area and create another boundary.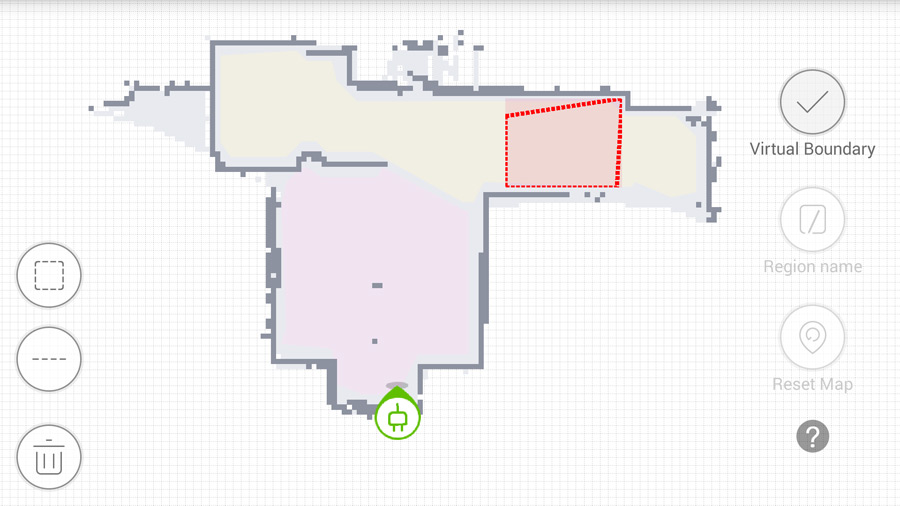 For someone who doesn't like to think about cleaning, I was starting to think about all the different cleaning modes I could try. Who would've thought! The fact that I could customise DEEBOT to suit my home made cleaning no longer an ordeal but an achievable task.
The 2-in-1 Floor Cleaner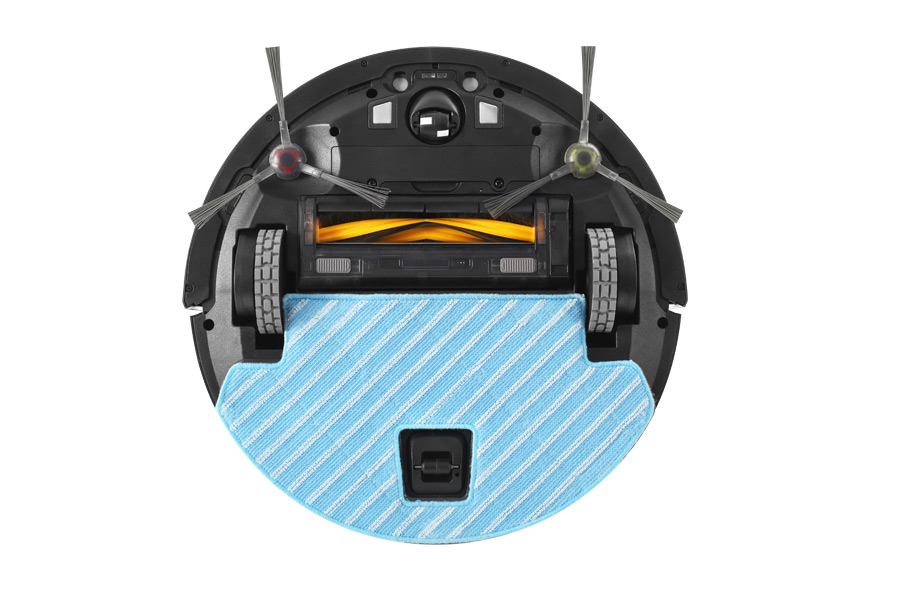 Did I mention DEEBOT also mops? Of course I did and boy was I impressed! This is a serious vacuum and mop robot.
The DEEBOT contains an enlarged water tank with 250ml capacity and works with a 2ml/min controlled water flow to ensure a thorough clean as well as a systematic spread for mopping. And of course the cuteness doesn't disappoint. Once you put the mop on the DEEBOT, it calmly begins, 'I am ready to mop'.
Here is a quick home demo of the mopping function:
I have to say DEEBOT does a better job than I ever could! Partly because I would never take the effort, but also, DEEBOT offers an even approach and follows an efficient cleaning path. The mopping experience with DEEBOT is similar to a wipe clean, like the result you get when you use a chamois cloth on your car. Very light impact but thorough. The moisture of the mop can be adjusted by scrolling to the next screen, where there are options to choose low, medium or high. The power is in your hands.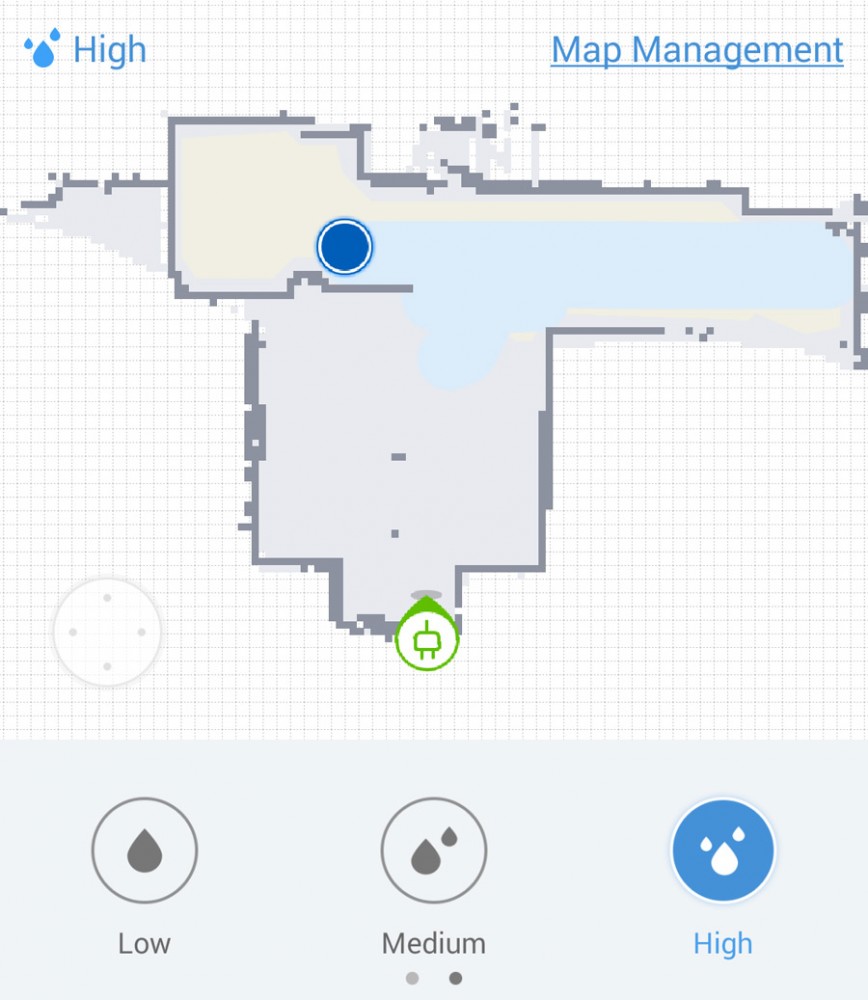 DEEBOT can also detect the differences in flooring surfaces so don't worry if you have multiple surfaces. Thanks to Carpet Detection Technology, DEEBOT avoids carpets during its mopping process and only mops the non-carpet areas including hardwood, laminate or tiled surfaces. When DEEBOT is vacuuming, it automatically boosts suction on carpets for a deep clean.
The DEEBOT comes with two different suction options for carpet. The Main Brush is the best choice for a deep clean while the Direct Suction option is specifically designed to pick up hair without tangles and can be used for a daily clean.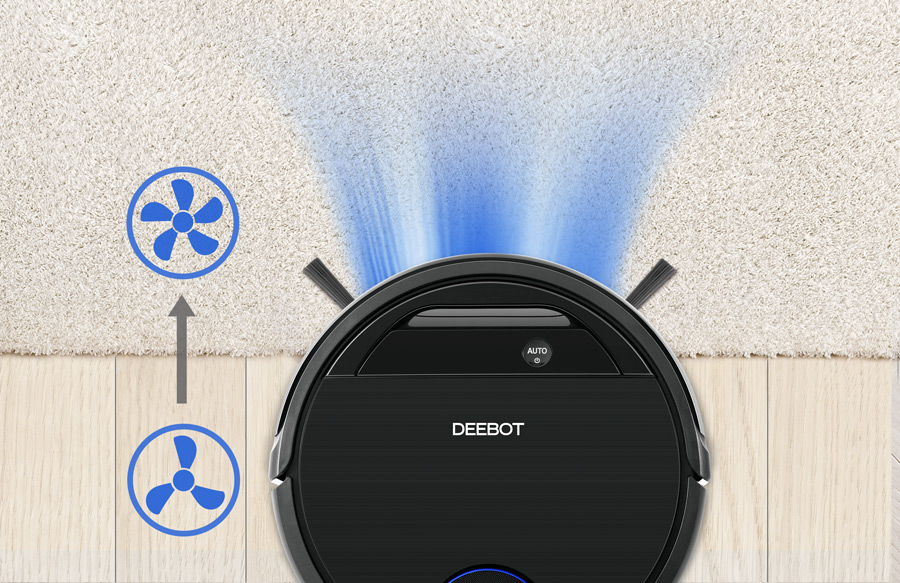 With an intelligent navigation system, vacuum and mop in one and the ability to recognise different surfaces, the DEEBOT is a true cleaning wonder! You can also schedule cleaning tasks for different times of the day.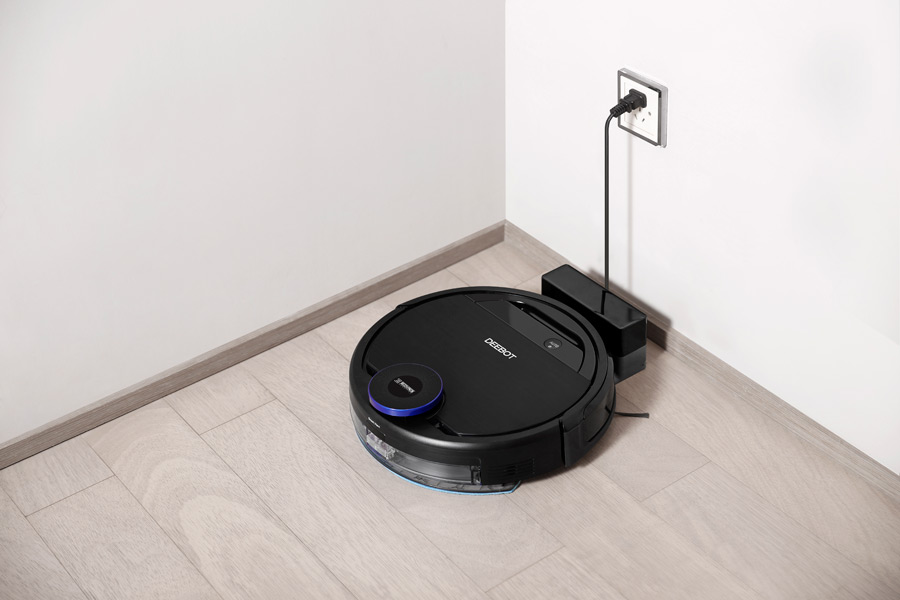 Whether you're a busy family with kids and pets or simply looking for a floor cleaning solution, DEEBOT can shake up your boring cleaning routine. And for those of you who are all about technology and innovation, you will LOVE this intelligent robotic floor cleaner.
Find this smart cleaning buddy online or shop at your local Harvey Norman store and speak to a staff expert who will be more than happy to talk you through the features or give you a demonstration.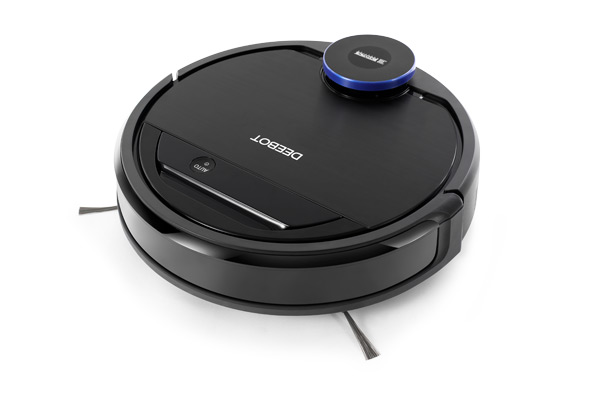 ECOVACS DEEBOT OZMO 930 Vacuum Mopping Robot