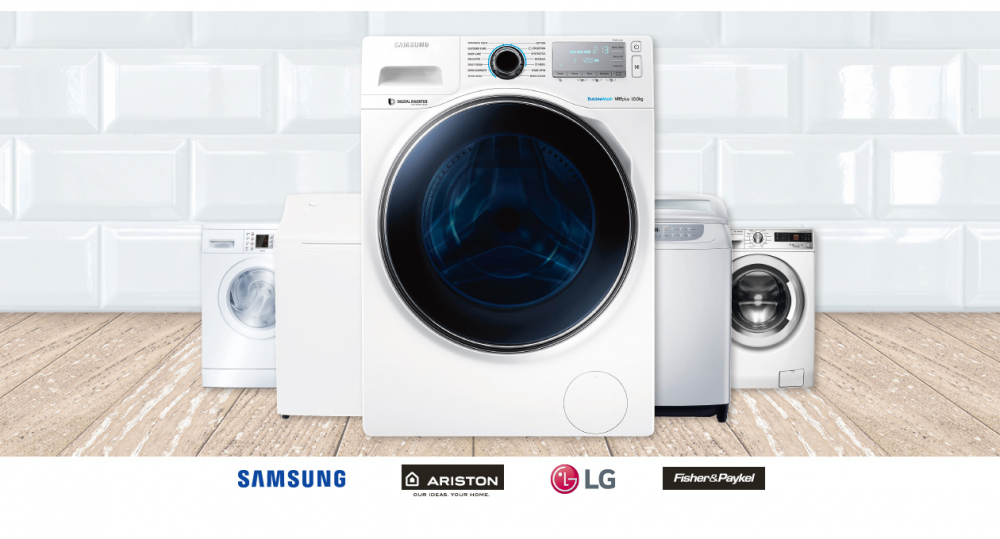 Get the Work Done, Have More Time for Fun
Have you been stuck in the thankless routine of doing loads of laundry all weekend? Had a few rainy weeks and now you're stuck with a backlog of dirty clothes? Is it your week to clean the team's football jerseys? The good news is that a washing machine with king-size capacity is the laundry solution you've been waiting for. By fitting more in to each wash you'll have less loads to do, resulting in more of your time spent doing the things you love. Want to take things to an extra level of convenience? Get an innovative king-size washer/dryer combo and you've got the drying sorted as well – all in the one machine.

6 Features That Will Change the Way You Wash
Harvey Norman's range of king-size washing machines are so choc-a-block with features that to go through them all (and the benefits thereof) would have us here all day, so let's focus on the six features that will take the 'work' out of washing and give you back your weekends.
1. King-Size Capacity
This is where size really does matter. With our king-size machine capacity ranging from an impressively roomy 10kg to models that will fit even more, the scale of washing you can get done in the one load will genuinely make your jaw drop. To give you an idea of the difference a king-size capacity machine can make, we've compared the load capacity* of two Samsung models in the table below – one with 5kg capacity and another with the king-size 10kg capacity: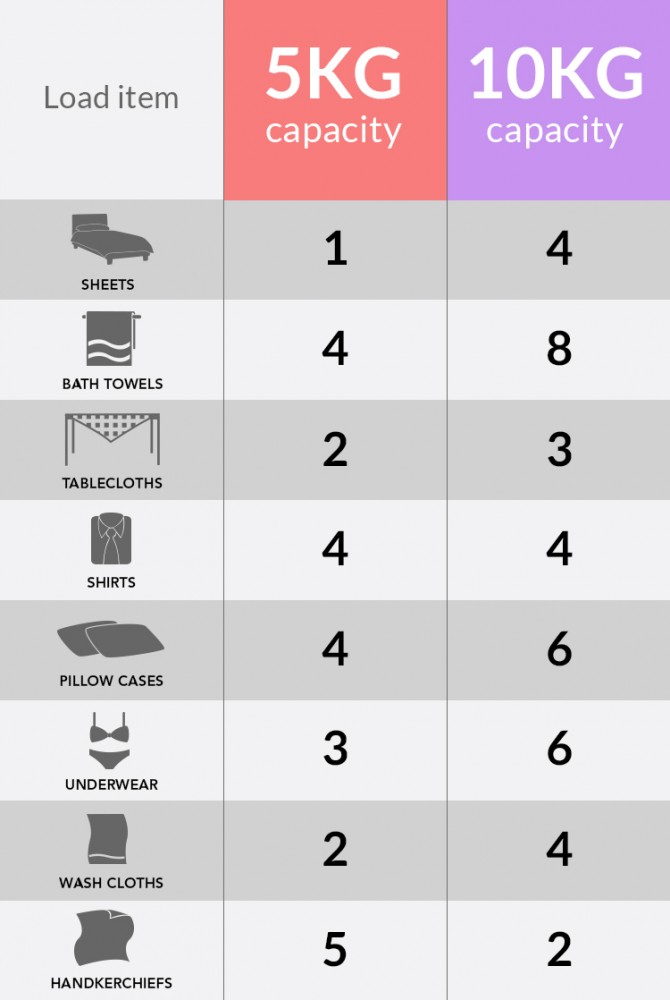 As you can see above, a king-size capacity means you can get a lot more done in the one load!
2. Smart Check / Smart Diagnosis
Does your current machine have a few 'issues'? Does it stop working for no apparent reason then require you to fiddle around with it to get it working again? The Samsung 10kg Top Load Washing Machine has a Smart Check error-monitoring system that can detect and diagnose at an early stage any problems encountered during the wash cycle, and provide you with a quick and easy troubleshoot via your smartphone. That saves you both time and the potentially costly inconvenience of calling out an expert. LG's 10kg Top Loader has a Smart Diagnosis system where if you have a smartphone with the LG app, the machine can 'talk for itself' to find a solution – saving time and money on unnecessary call-outs. The machine will literally explain its own problems to the call centre staff.
3. Quiet Washing
Does your current washing machine's spin cycle sound like a jumbo jet taking off in your laundry? The good news is that now you can enjoy some peace and quiet while you wash. Take the Ariston 10kg Front Load Washing Machine for instance. It features a tri-phase motor that's designed with a suspension system that absorbs even the strongest vibrations to ensure silence, even during spinning. Basically this means you could leave the laundry door open and forget the machine was even on.
4. Smart Controls
Turn your smartphone into a remote control for your washing machine. With the Samsung 15kg/7.5kg Front Load Washer/Dryer Combo the Wi-Fi smart controls let you remotely operate and monitor your washing machine using an app on your smartphone. So now you can load the machine before you go out, start the wash cycle when you feel ready, then have your clothes dried before you get home. Keep an eye on your machines' status from virtually anywhere, and get an alert on your smartphone when the cycle is finished. Now that's smart!
5. Time Delay Function
Here is a great way to time-shift when the work gets done, providing you with savings in both time and money. Using the Fisher & Paykel 10kg CleanSmart Washer or the Ariston Aqualtis 8kg Condenser Dryer you can just put your washing in ready to go, then use the Time Delay function to take advantage of off-peak times and energy rates. You can get the work done while you're asleep or at the office.
6. Built-In Dryers
Do you live in an apartment or have limited laundry space? Don't want to have all your space taken up by bulky whitegoods? Then a king-size washer / dryer combo is the ideal choice for you! Only needing the floor space of one machine, the 2-in-1 design also means that when those wet winter days arrive you can spend less time moving loads between machines and more time doing the things you enjoy.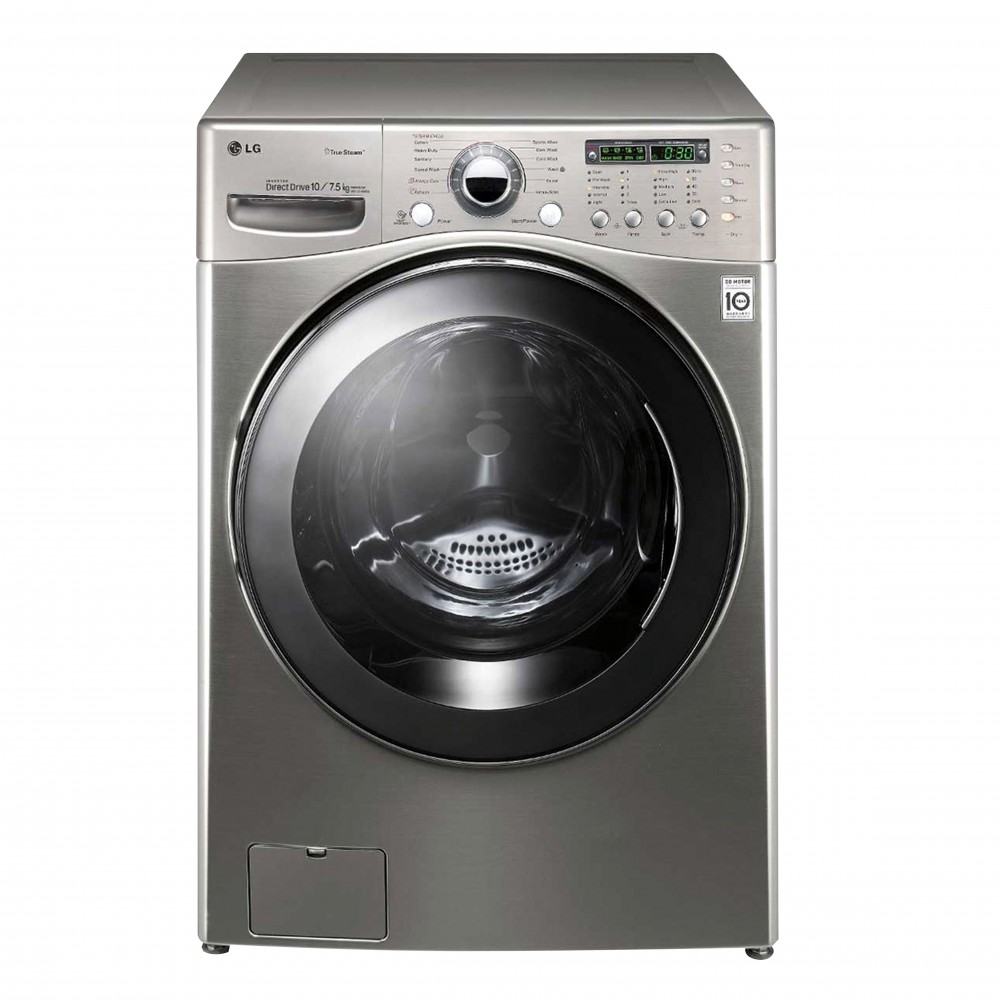 Ready to upgrade? Check out our range of king-size washing machines online or head down to your local Harvey Norman store and chat to our experts about finding the right machine for your needs.
Thanks to our Premium Delivery Service, we take the headache out of the delivery and installation of your new washing machine. Our friendly team will not only deliver your new machine, they'll also take care of the installation and removal of your old washing machine and all of the packaging.
It's time to make the change to washing smarter, not harder.
*The load capacity figures, provided by our manufacturing supplier partners, are based on standard garments and are to be used as a guide only.