Ever since I was a young lad, I've loved those ads and infomercials they'd play on TV where they'd road test mops by pitting them against a variety of wacky items that had been mushed into an unsuspecting floor.
For years, I've been determined to carry out a mop road test for myself, only to be thwarted at every turn – by my parents, my teachers, my fiancé.  The great news is that I've finally found some people who are actively encouraging my ambition to pour tomato sauce all over my living room floor – the good folk at Harvey Norman!
What did they do to encourage this ludicrous dream? They gave me my very own iRobot Braava 380t Floor Mopping Robot – an amazing, automated floor-cleaning device!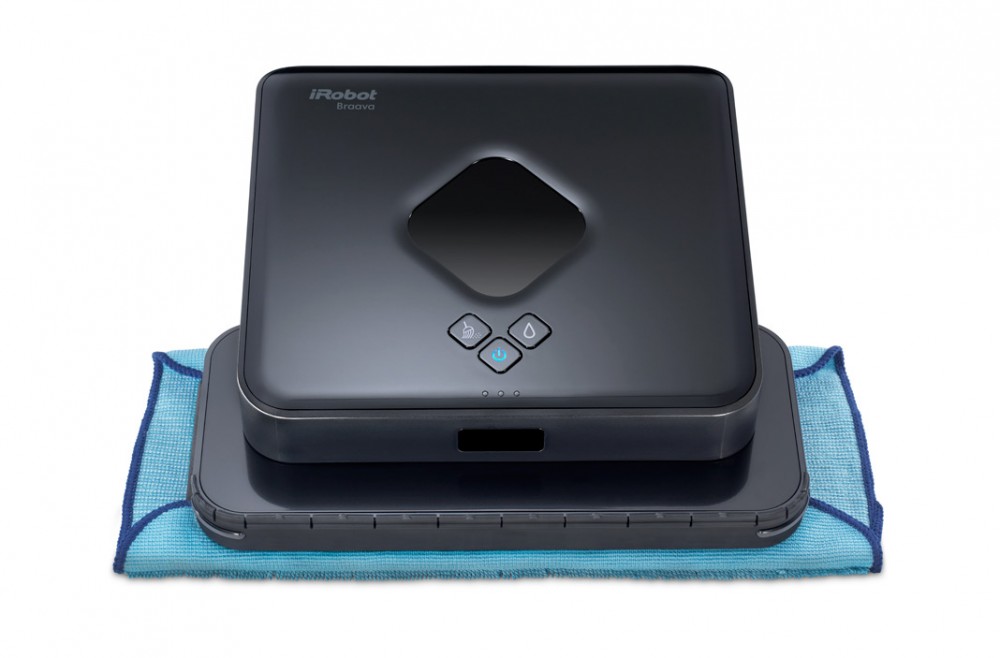 Seriously, this thing is ridiculously cool! From the makers of the famous Roomba Vacuum Cleaning Robot, iRobot's latest creation automatically cleans all sorts of hard floor surfaces – from hardwood and tile to vinyl and laminate – while you're off doing your own thing. You can choose to set it to Sweep Mode or Mop Mode, and then just let it roam around automatically, cleaning every nook and cranny of your floor. In fact, before putting it through my ultimate tomato sauce road test, I decided to let it do a general clean of my home. I'd have been silly not to!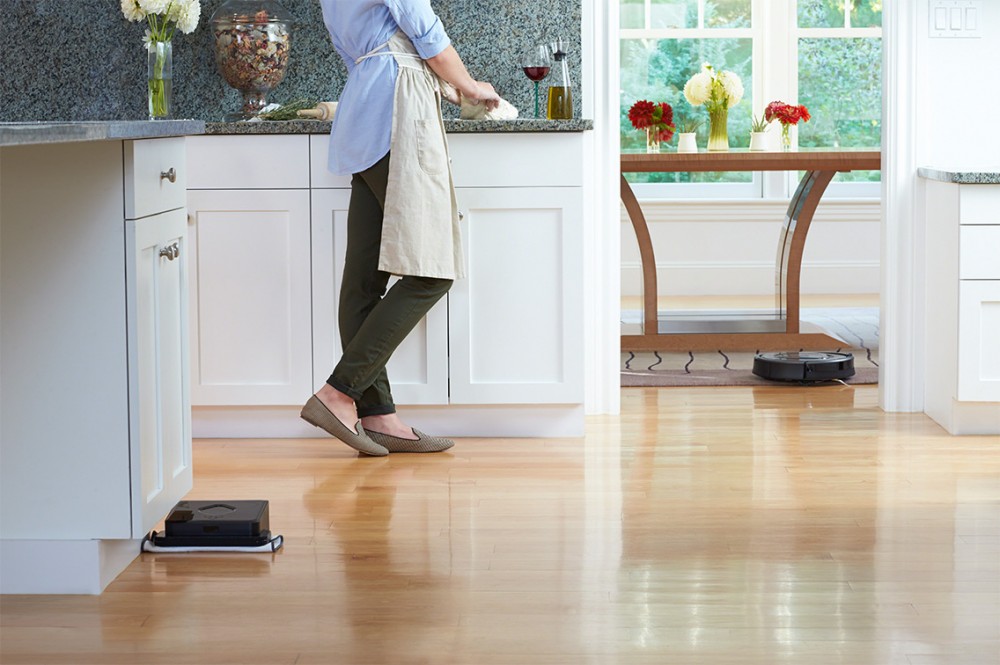 Unleashing The Braava!
So, before we get to the part where I turned my floor into a giant sausage sanga by pouring sauce all over it, just how did the Braava 380t go with its general clean of my home? Well, rather awesomely!
While I spent time doing more enjoyable things – such as eating, sleeping and watching TV – the Braava slaved away. Luckily, the Braava is whisper quiet, so it never once disturbed my aforementioned pleasures!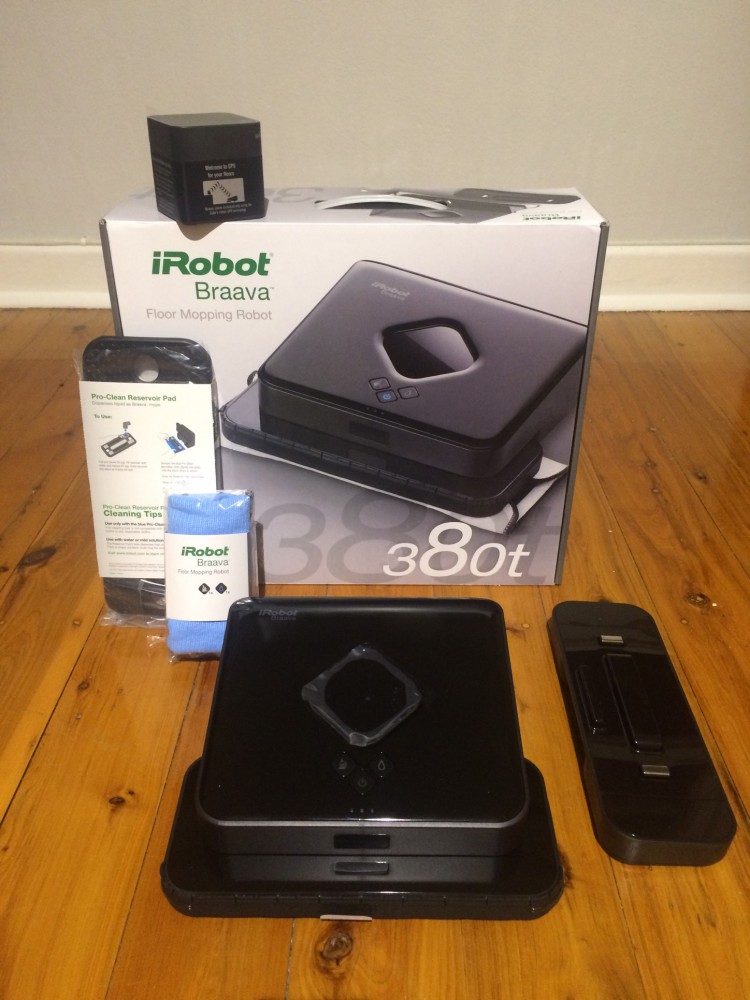 For its very first task, I simply attached the reusable microfibre sweeping cloth to the 380t's magnetic cleaning pad and pressed the Sweep Mode button. In Sweep Mode it works as a dry mop, moving in straight lines to pick up dust, dirt, hair and other sorts of debris.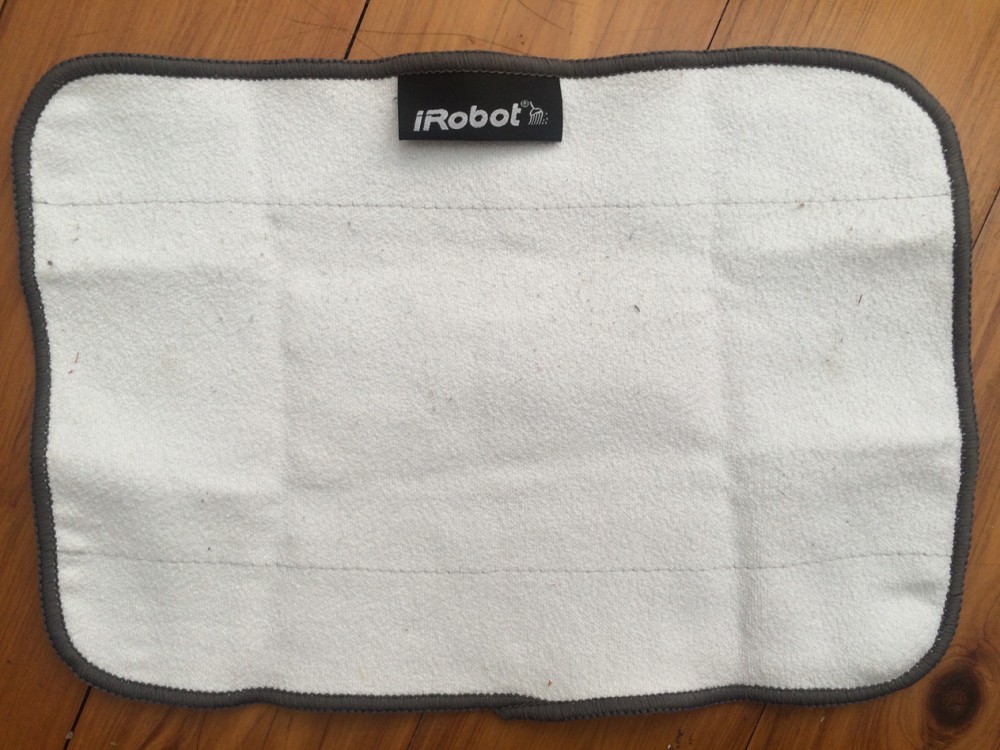 While I stuffed my face with dinner, my gaze was captivated by the intelligence of this smart home appliance as it seamlessly swept around my dining room and hallway. Its smart sensors helped it not only avoid the rug in the centre of the room (especially important when in Wet Mop mode), but also helped it avoid the step that drops off into my kitchen (especially important for ensuring the Braava never becomes stuck like a turtle on its back!)
It also knew exactly where it had already cleaned, and where it still needed to, thanks to the included NorthStar® Navigation System Cube that I had placed on a table in the middle of the room. The cube works as a GPS for the Braava, sending signals back to it that allow it to build a map of the area that it has been working in.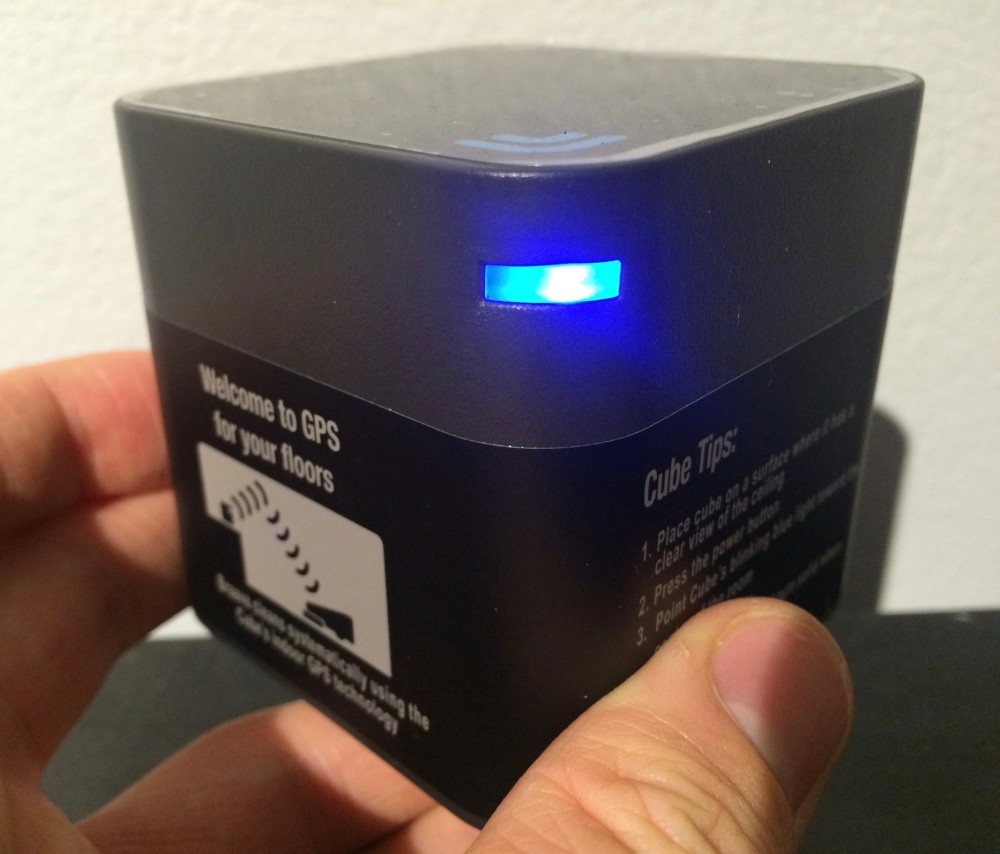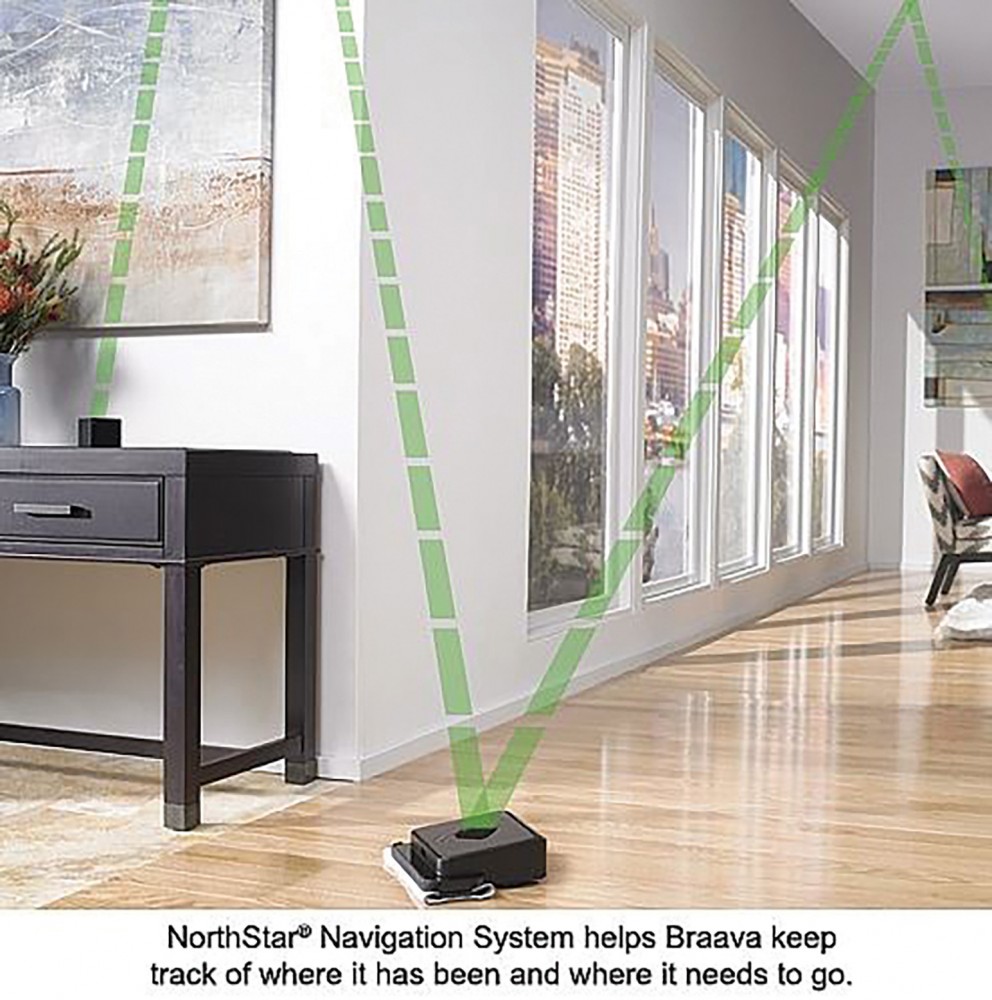 After completing its debut clean, the 380t came to a halt and let out a short song to signify that it had finished. I flipped over the robot to see how much dust it had picked up – and I was shocked! I couldn't believe how much dirt it had gathered given that I had only just swept my floor a few days ago – by which I mean I forgot it was my turn to sweep and my partner had to do it for me (another good point about the iRobot Braava is that you'll never argue with housemates or family members again over whose turn it is to clean – it's always Braava's turn!)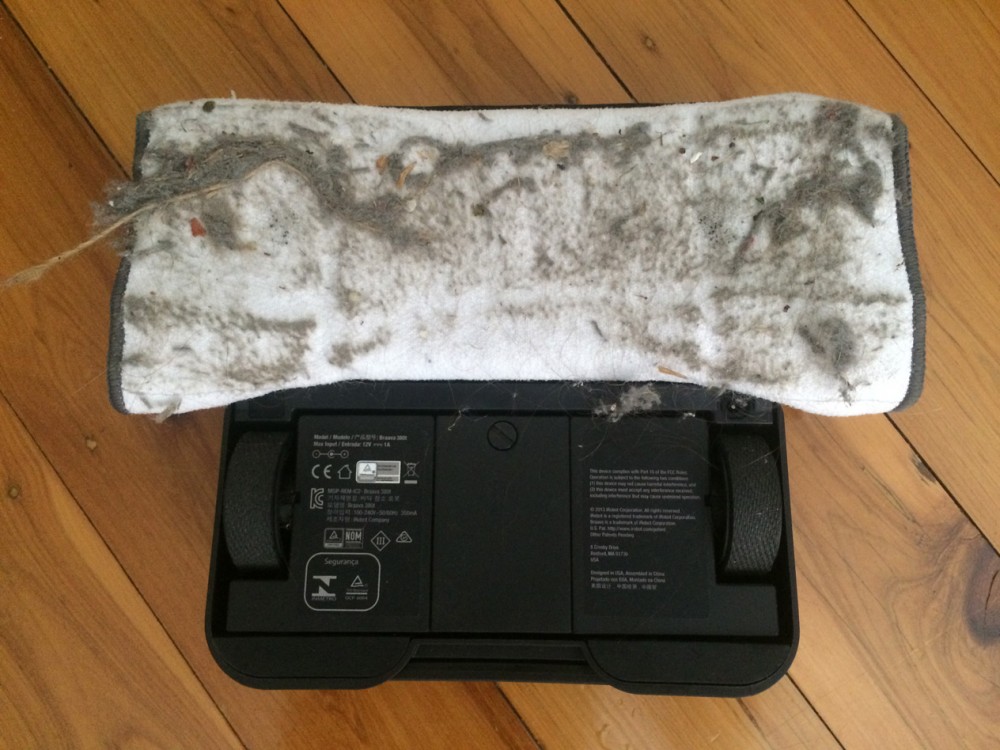 Thoroughly impressed with the 380t's sweeping abilities, the next day I put its wet mopping skills through the wringer. After filling up its Reservoir Cleaning Pad with water, I attached the microfiber mopping cloth and took it to the kitchen. I pressed the Mop Mode button and let the 380t do its thing.
While I was out at work, the Braava used its Pro-Clean System, which dispenses liquid from the Reservoir Cleaning Pad onto the cloth, to mop the room. To ensure a thorough clean, Mop Mode utilises a special back-and-forth action.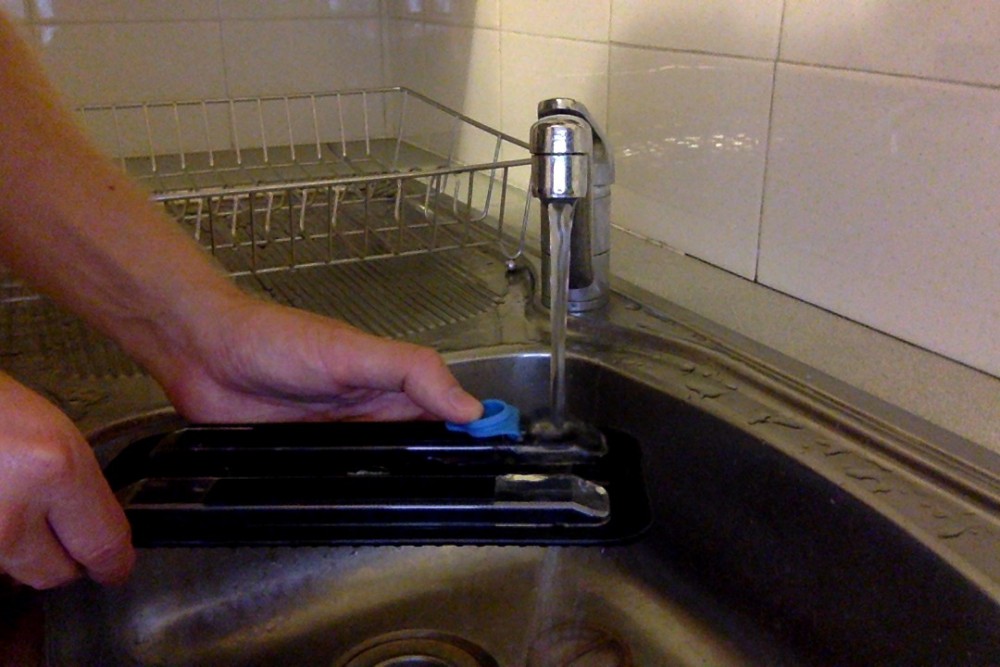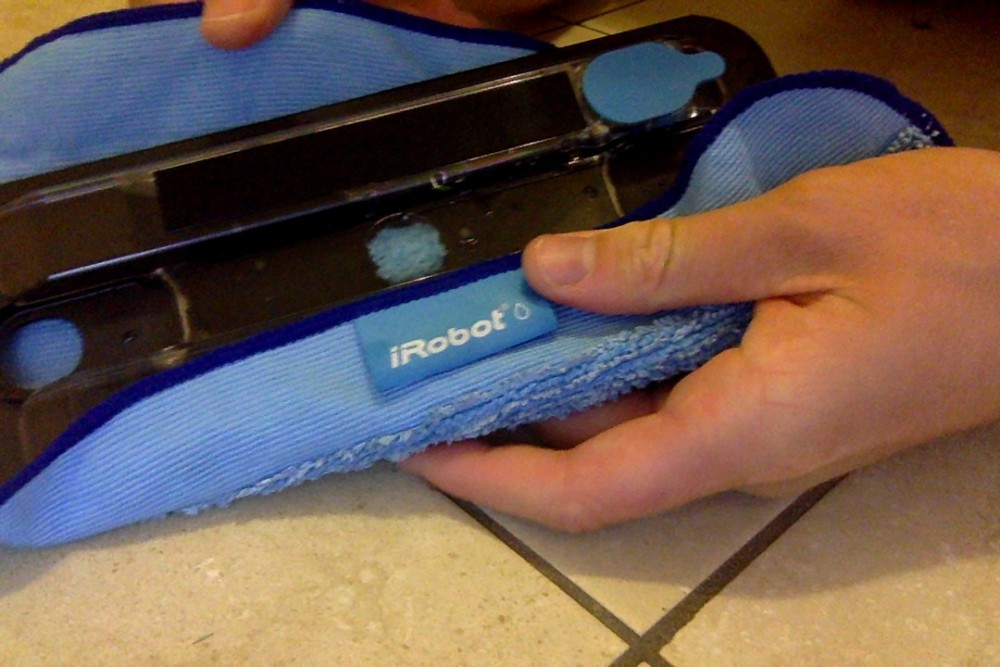 When I arrived home hours later, my robot was proudly sitting in the middle of the sparkling clean kitchen floor. That my kitchen floor was beautifully clean was no mean feat given that the previous week we'd had some AirBnb'ers staying at our place who'd thought that cleaning up meant puttingrubbish anywhere within a 1.5 metre radius of the bin (alright, it was me that missed the bin – I've just been telling my partner it was the AirBnB'ers!)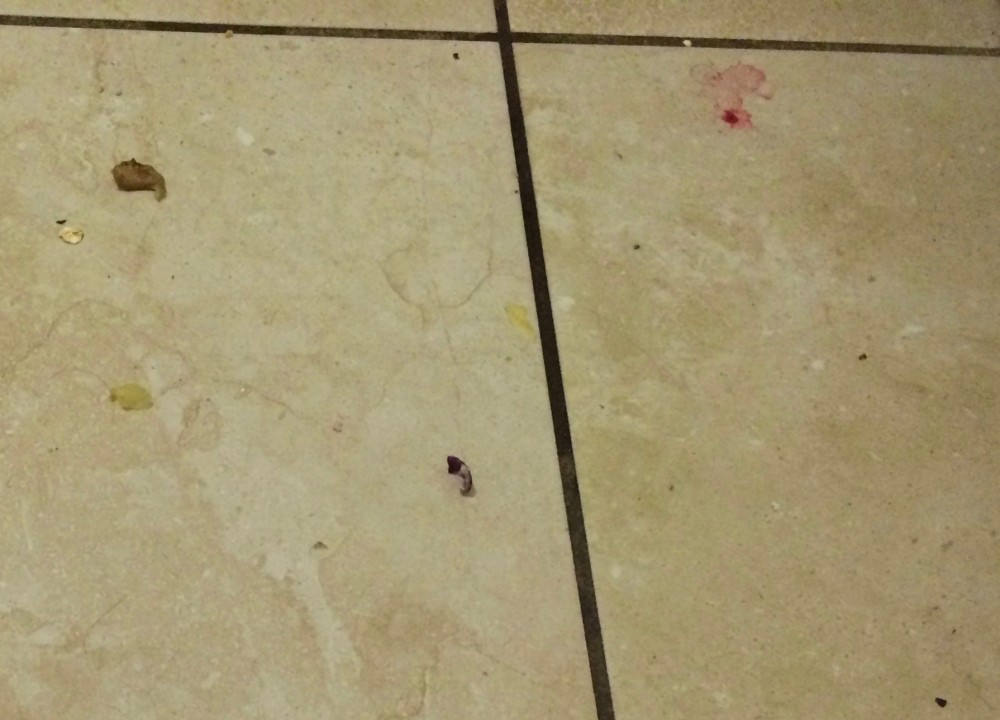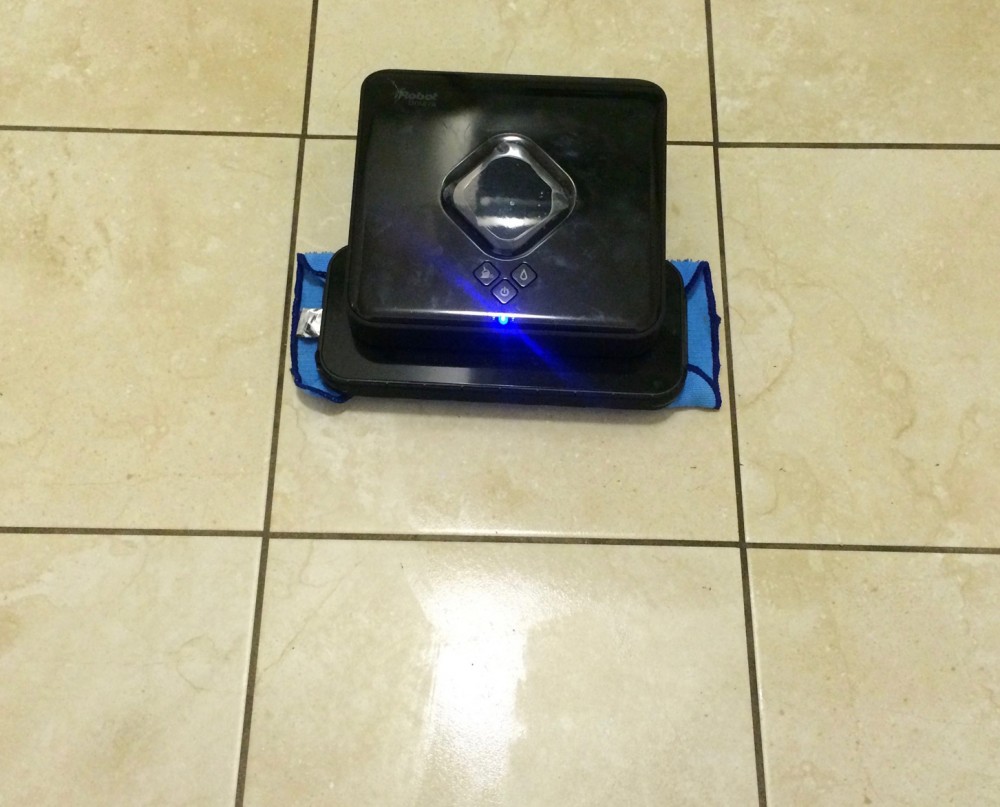 These amazing initial results were certainly no fluke as they were to be repeated over and over again during the course of the next couple of days. Truth be told, I could have easily just filmed all the wonderful day-to-day work the Braava was doing. It was fantastic. However, my inner child still really wanted to pour tomato sauce on my floor!
The Ultimate Road Test!
Finally, it was time to get the party started – with party poppers, of course! As a road test entrée to the sauce, I enthusiastically popped some poppers off, showering my floor with an assortment of colourful streamers. Now, I won't go into too much detail as you might have already watched the road test video at the top of this blog (and if you haven't, sorry for the spoilers!), but after putting the Braava 380t in Sweep Mode, those colourful streamers disappeared in record time. The highly efficient Braava was making sure that this was going to be a quick road test!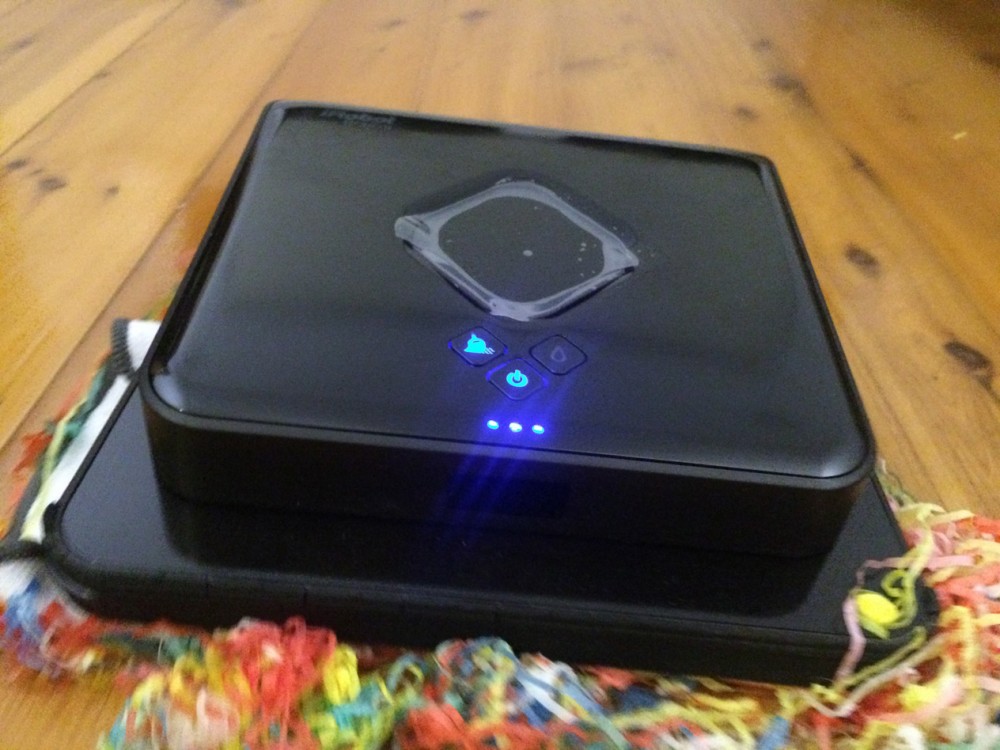 With the streamers gone, it was time for the main event – the good old tomato sauce! I poured the red stuff onto my floor, shaping it into a smiley face that represented the glee that childhood me was feeling at this very moment.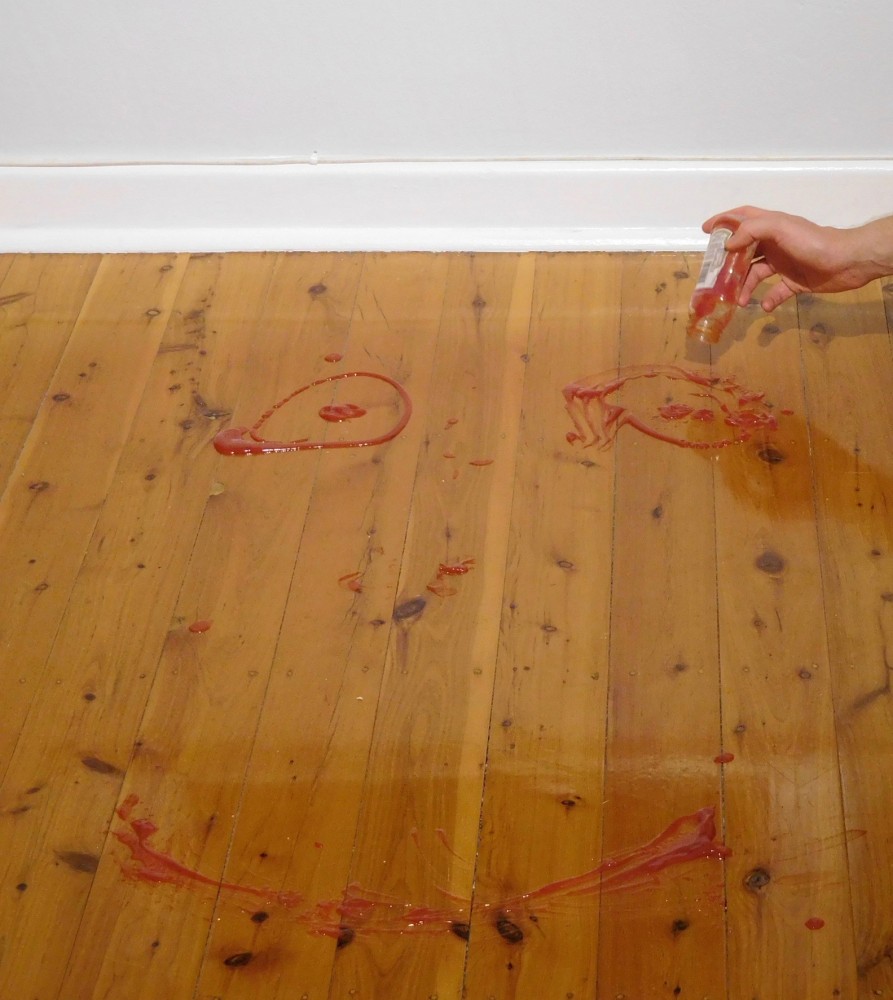 As you'll have seen in the video, I put the Braava in Mop Mode and in next to no time my childhood dream was complete! The sauce was mopped up in the most effective manner possible and my floor was shiny and clean. I guess it was never in any doubt, but this road test was a complete success. Braava, you're not only the best robot mop, you're also a legend!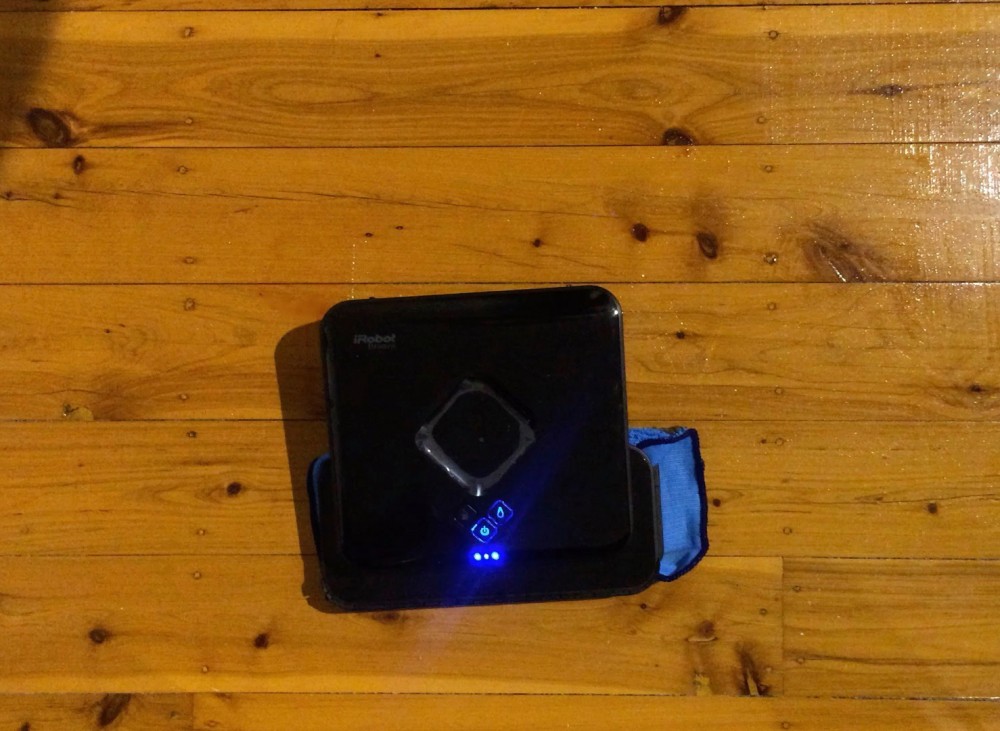 Come in to your local Harvey Norman store and try out the iRobot Braava 380t for yourself. The friendly, expert staff are more than happy to demonstrate this incredible automated floor mopping robot and to answer any questions you may have. Of course, you can also shop for the Braava robotic mop online. You're going to love it!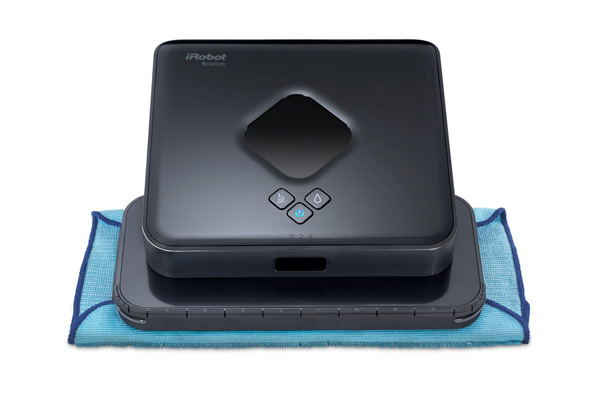 iRobot Braava 380T Floor Mopping Robot