I was very eager to do this Shark PZ1000 review. Because, when a vacuum cleaner has 'shark' in its name, you expect certain things from its performance.
Power. Agility. Ferocity.
Upon hearing about the new Shark Lift Away XL Pet Upright Vacuum Cleaner with Self Cleaning Brush Roll and DuoClean (or Shark PZ1000 for short!), I naturally wanted to know if it was as formidable as the ocean's most fearsome predator.
Would it live up to its name and unleash a cleaning 'sharknado'? Would I need a bigger boat?
The answer to these questions was a resounding YES (except for maybe the boat one). Trialling the Shark PZ1000 (available at Harvey Norman), I was excited to experience a truly powerful and versatile vacuum cleaner that beautifully refreshed my home.
Read on to discover more in my Shark PZ1000 review and find out about this vacuum's remarkable cleaning bite force!
Introducing the Shark PZ1000 Vacuum Cleaner to Australia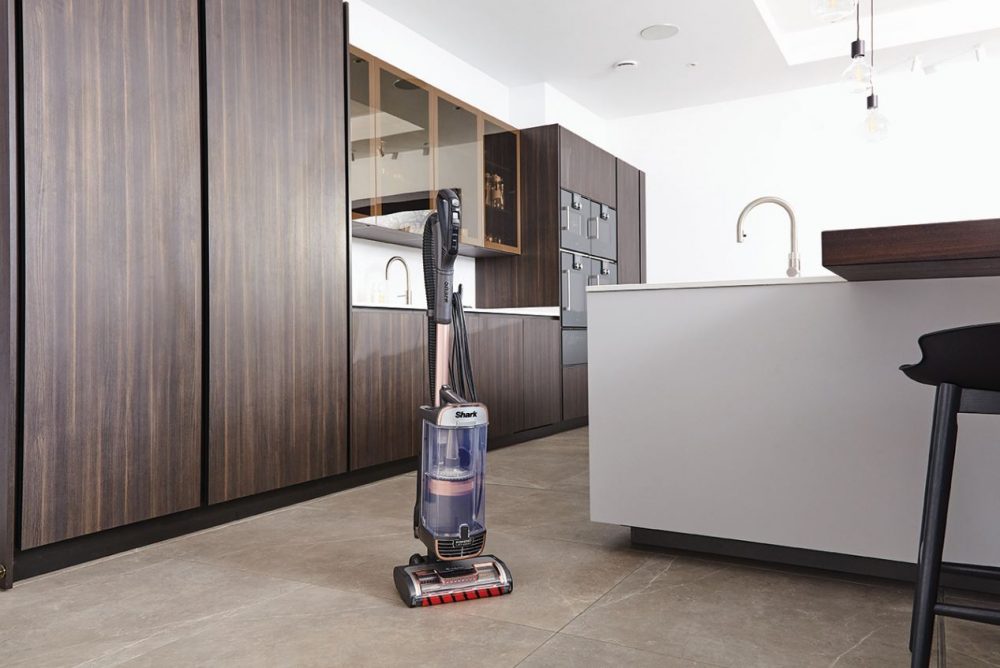 The newest Shark vacuum in Australia, the Shark PZ1000 delivers the full force of a traditional upright with the flexibility of a handheld vacuum cleaner.
Versatile and easy to use, the Shark PZ1000 is packed with Shark's most powerful cleaning technologies.
First up, the Shark PZ1000 features a Self-Cleaning Brush Roll that is an absolute dream come true for households with furry or long-haired residents.
As you vacuum, a unique bristle-guard actively separates and removes strands before they become trapped around the brush roll. If you've ever experienced the sheer misery of trying to cut tangled hair or stray carpet fibres from your vacuum's roller brush, then you'll know this feature is a game changer!
Speaking of innovative brush rolls, the Shark PZ1000 has not one but two! Utilising Shark's patented DuoClean® Technology, two motorised brush rolls work together on the Shark PZ1000 to clean both hard flooring and carpets.
At the front of the floorhead, a soft brush roll gathers up large and small particles and lifts stubborn, stuck-on dust from hard floors. Behind it, a bristle brush roll draws out embedded dirt to deeply clean carpets.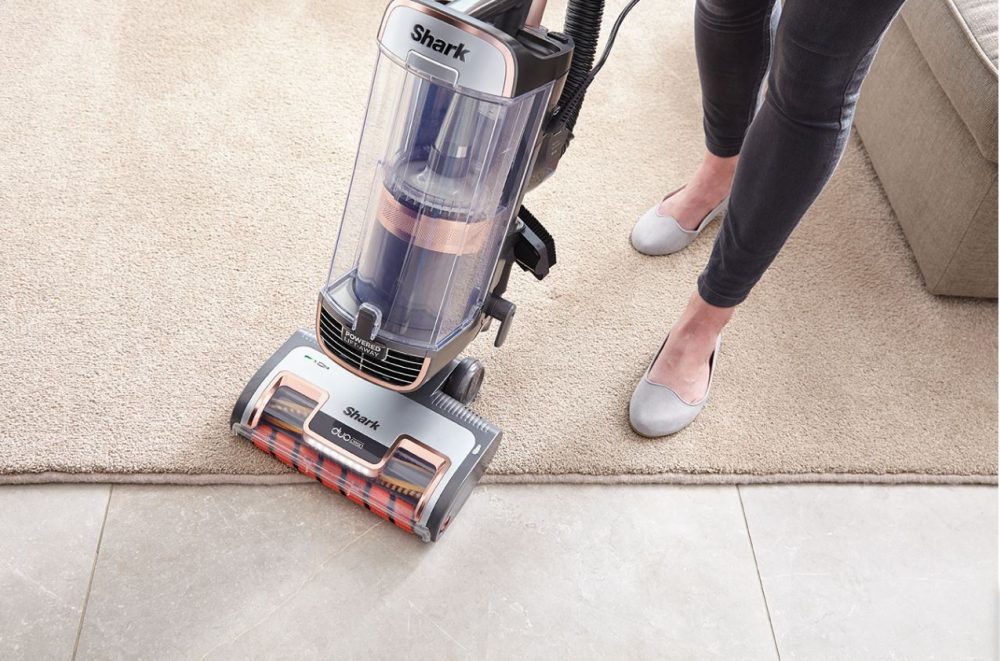 This means you can move from vacuuming kitchens, living rooms, bedrooms and bathrooms without losing time (or patience!) changing floorheads. Just switch the button on the handle to your desired floor mode and you're good to keep going.
More Great Shark PZ1000 Features
Another nifty time-saving feature is Powered Lift-Away. By detaching the canister from the wand, the Shark PZ1000 instantly converts to a portable vacuum for easily cleaning stairs, underneath furniture and those cobwebby corners of the ceiling.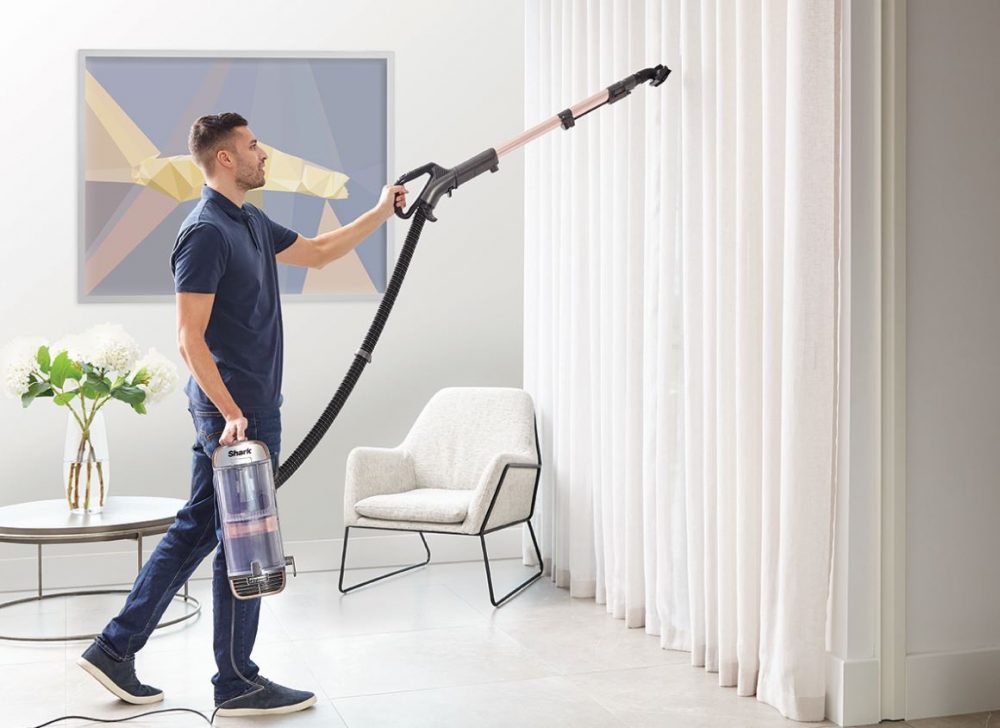 Once you've eliminated all that dust, dirt, hair and dander, you can be sure it's gone for good thanks to Shark's Anti-Allergen Complete Seal Technology®. This exclusive seal ensures 99.9% of dust and allergens remain trapped inside the Shark PZ1000 rather than finding their way back into your home*. Great news for allergy sufferers!
So, the Shark PZ1000 sounds like it's equipped with some enviable features, but how do they stack up in a real-world situation? Lucky for me, I found out they stack up very nicely, indeed!
The Upright Vacuum I've Been Waiting For
When I first heard about the Shark PZ1000 and its unique combination of technologies, I was immediately intrigued. As a long-haired sufferer of dust allergies with three kids and two cats, the Shark PZ1000 sounded tailor made for my household.
Add to this the fact my old barrel vacuum cleaner was very much on its last legs, and I was desperate to finally eradicate all the aging dust and dander left behind after months of unsatisfactory suction.
What held most promise for me was the upright design of the Shark PZ1000. I have very strong childhood memories of using my mum's old upright vacuum cleaner, and often reflect that no barrel vacuum I've ever owned as an adult has come close to its magnificent cleaning prowess.
As vacuum cleaner technologies have advanced significantly since my childhood, the thought of finally getting my hands on a contemporary upright vacuum cleaner was undeniably exhilarating. I couldn't wait to experience the sheer power for myself!
The Shark PZ1000's Eco-friendly Packaging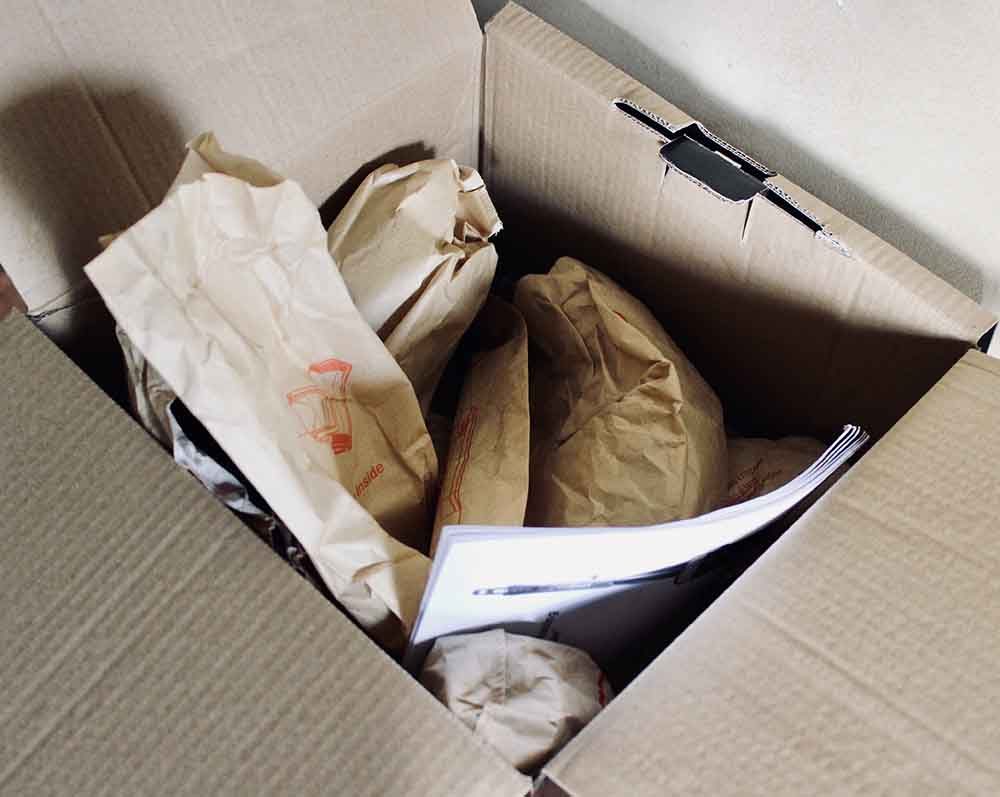 Right from the get-go, the Shark PZ1000 lived up to expectation. Even unboxing the Shark PZ1000 was a rare treat. All the vacuum cleaner's components and accessories were packaged in paper not plastic. Unwrapping each piece knowing there wasn't going to be a pile of single-use plastic to dispose of swelled my eco-conscious heart with joy. The Shark PZ1000 and I were definitely getting off on the right foot!
Setting up the Shark PZ1000 Vacuum Cleaner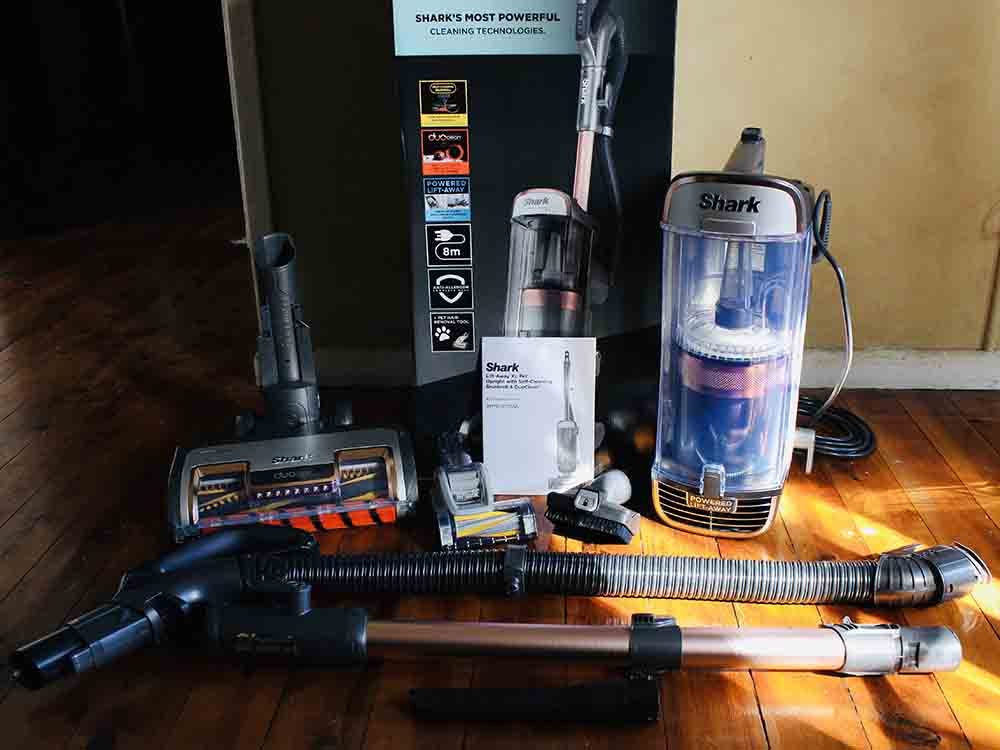 Included in the box are the Shark Lift Away XL Pet Upright Vacuum Cleaner, a self-cleaning Pet Power Brush, a Pet Multi-tool and a crevice tool, along with an instruction book for setting it all up. If you prefer the CliffsNotes version, a quick start guide is thoughtfully provided on an inside flap of the box.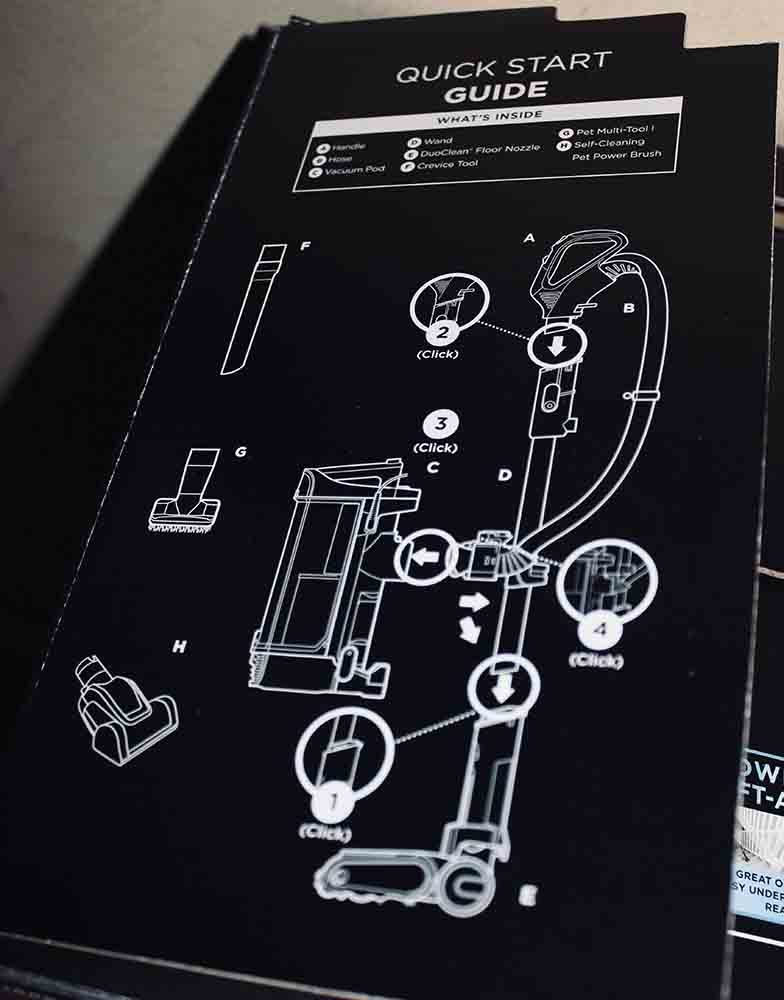 Before sticking the components together, I had to take a moment to swoon just a little (ok, A LOT) over the very on-trend rose gold sheen of the wand. As someone who has always viewed vacuum cleaners as utilitarian workhorses, it never occurred to me they could also be glamorous show ponies.
Undoubtedly, the rose gold hue of the Shark PZ1000 lends a welcome sense of luxury to what is otherwise a decidedly unglamorous chore. Clicking the components together as the light sparkles on the wand certainly elevates the anticipation that this is going to be a premium cleaning experience.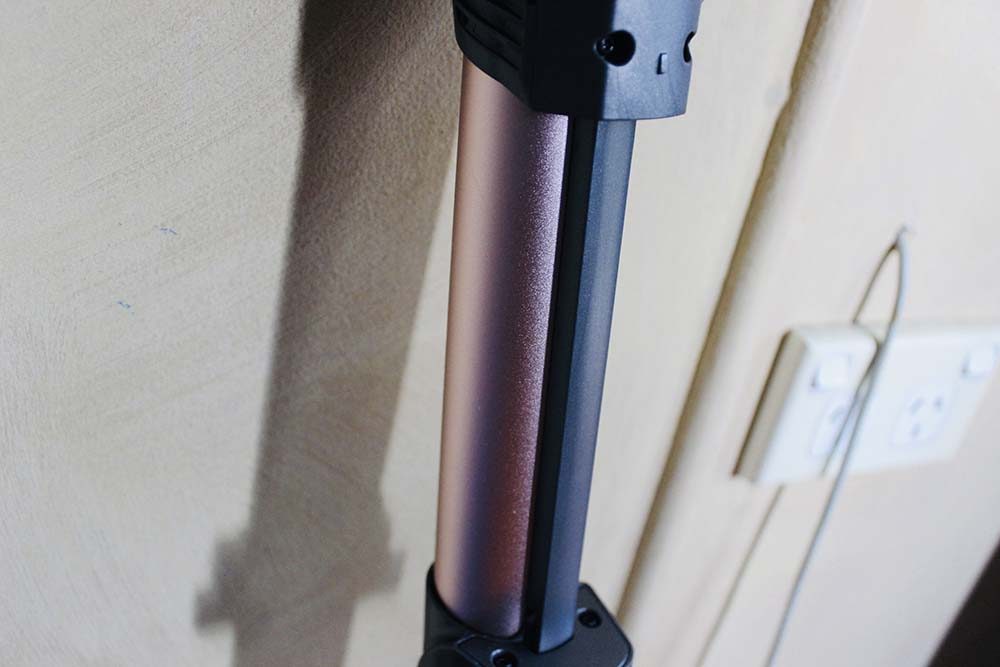 Thanks to the quick start guide, I had the Shark PZ1000 together correctly in no time. The only question was, which feature to put to the test first? Knowing an upright vacuum cleaner had been my sole source of vacuuming pleasure in the past, I was keen to see if uprights were as satisfying as I remembered.
With the Shark PZ1000 in its upright configuration, the moment to put the Shark's DuoClean® Technology and self-cleaning brush rolls through their paces had arrived.
Shark PZ1000 Review Roadtest: DuoClean® Technology
When I first flipped the switch on the Shark PZ1000 – oh my goodness! It was immediately obvious this was a powerful beast, indeed.
Besides incredibly gratifying suction power, the Shark PZ1000 is easy to manoeuvre. I was able to steer it around in all different directions to quickly and efficiently cover each room.
Demolishing every fleck of dust in its path, the Shark PZ1000 revealed a sheen to my floors that I had never achieved with a vacuum cleaner.
From the polished cork in my kitchen to the wooden floorboards throughout the rest of my home, my floors felt fresher and lighter with a new-found cleanliness.
As we saw earlier, DuoClean® Technology is designed primarily for effectively cleaning different flooring types without the need for changing floorheads. Even if you don't have carpets (like me), this technology is still an amazing addition to any cleaning arsenal.
What I found was the dual brush rolls not only gathered up dirt and dust but gently buffed at the same time.
And the best bit? The front brush roll gets right into the edges. Where my old vacuum floorhead would have been useless, the Shark PZ1000 sucks up all that edge muck without even needing to pull out the crevice tool.
Shark PZ1000 Review Roadtest: A Vacuum Cleaner with Lights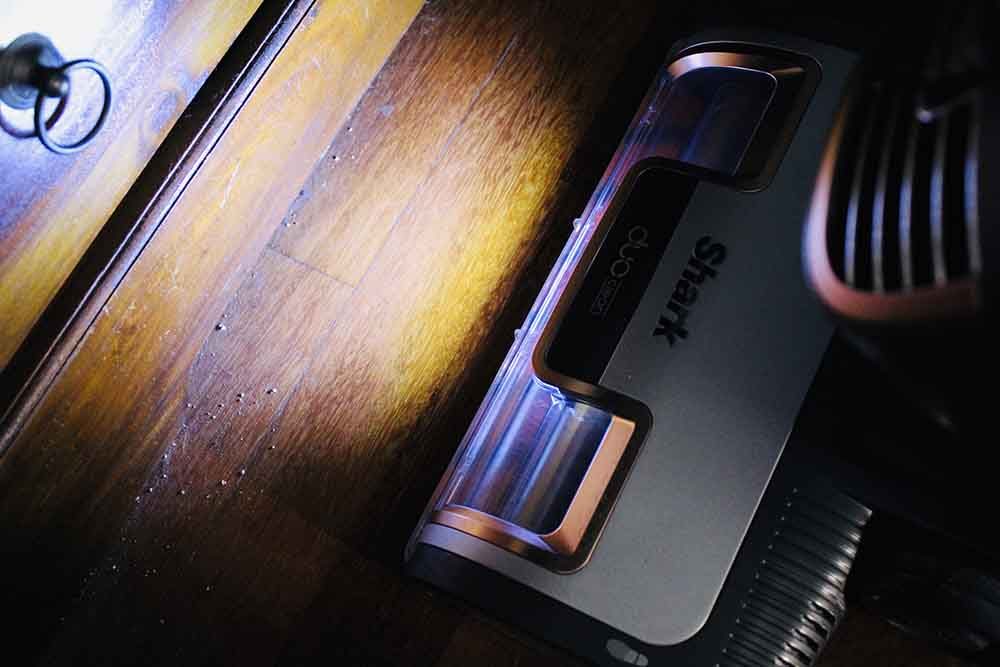 Another great floorhead feature is LED lighting. Having never used a vacuum cleaner with headlights before, the experience was (ahem) illuminating.
I suddenly got a true picture of how much dust was sitting on my floor, particularly in the darker areas of rooms. One foul swoop, however, and that dust was out of my life for good.
With my floors in amazingly great shape, it was time to turn my attention elsewhere, and to another promising Shark PZ1000 feature. Looking at the abandoned, dusty cobwebs on my ceilings, I knew that feature had to be powered lift-away.
Shark PZ1000 Review Roadtest: Powered Lift-Away
I have gone through two barrel vacuum cleaners since moving into my home. Even at their fullest extension, neither of them was very effective for reaching the cobwebs that hung forlornly in the corners of my dining room.
To even attempt to clean them away, I would have to stand on a dining chair with the nozzle aloft in one hand and the vacuum cleaner in the other.
It was not a very comfortable job and I could easily find an excuse to avoid doing it.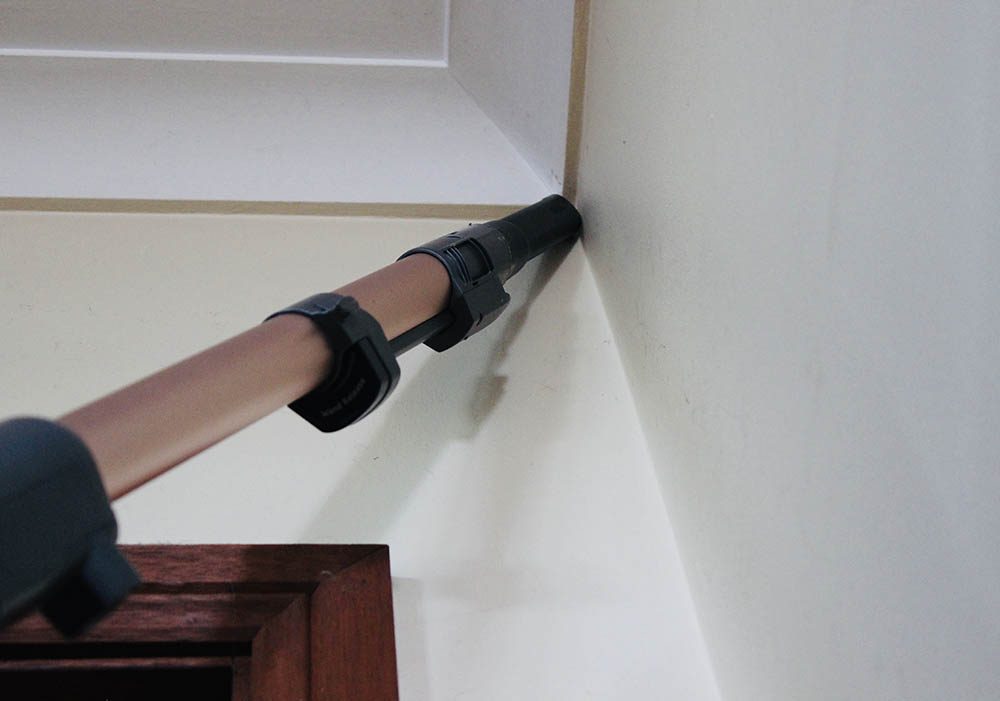 Thankfully, with the Shark PZ1000, those days are past. Detaching the cannister to create a portable vacuum cleaner, I was able to reach into the corners of my ceilings without having to stand on the furniture.
At the ceiling's highest points, the formidable suction of the Shark PZ1000 took care of all the stray cobwebs with minimal effort from me.
For the first time, it felt like the job of clearing out the cobwebs was actually done. The ceilings were clear, and my house felt like new.
That left only one feature I was keen to really put to the test. As the Shark PZ1000 is purpose-built for households with pets, I was looking forward to seeing what it could do for my fur-covered couch.
Shark PZ1000 Review Roadtest: Pet Power Brush
My two cats, Tiger and Sabre, have a particular spot on the couch they like to fight over. It's the arm right next to the fire.
For two shorthairs, they shed a surprising amount, particularly when grooming themselves. This means their favourite arm of the couch is always covered in fur and, no doubt, their less visible dander.
As it also happens to be my favourite side of the couch too, I was very keen to see if the Shark PZ1000's Pet Power Brush would finally eliminate all the stray fur so I could enjoy the couch without becoming furry myself.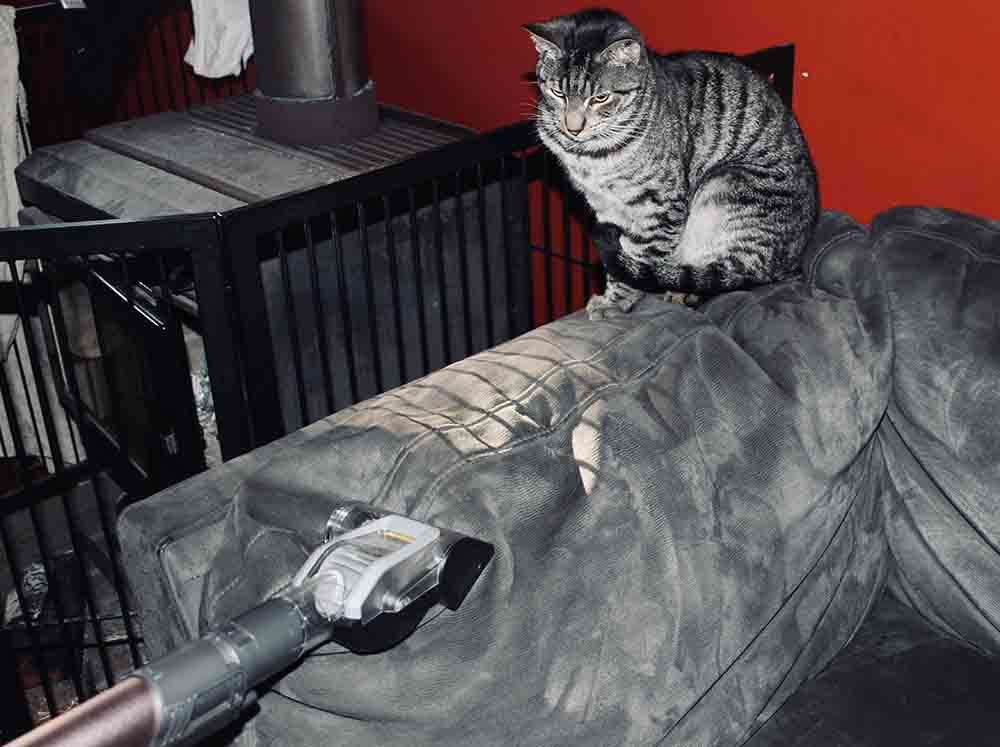 Not only did the Pet Power Brush easily eradicate the shed fur, it helped remove the crumbs and unnamed debris that had also collected. Switching to the multi-tool finished the job beautifully.
Like my floors and ceilings, the Shark PZ1000 had given my couch a new lease of life with its powerful cleaning technologies.
The only thing now was to empty it out for next time.
Shark PZ1000 Review Roadtest: Easy to empty!
As if vacuuming wasn't already enough of a chore, once you are done cleaning, you are obliged to clean the vacuum cleaner itself.
If there is anything more tedious or irritating than pulling apart a vacuum cleaner to empty it out thoroughly, I have yet to hear about it.
At least, that is what I used to think!
After road testing the Shark PZ1000, I had a cannister that needed emptying of cobwebs, dust, dirt, stray kitty litter, the works.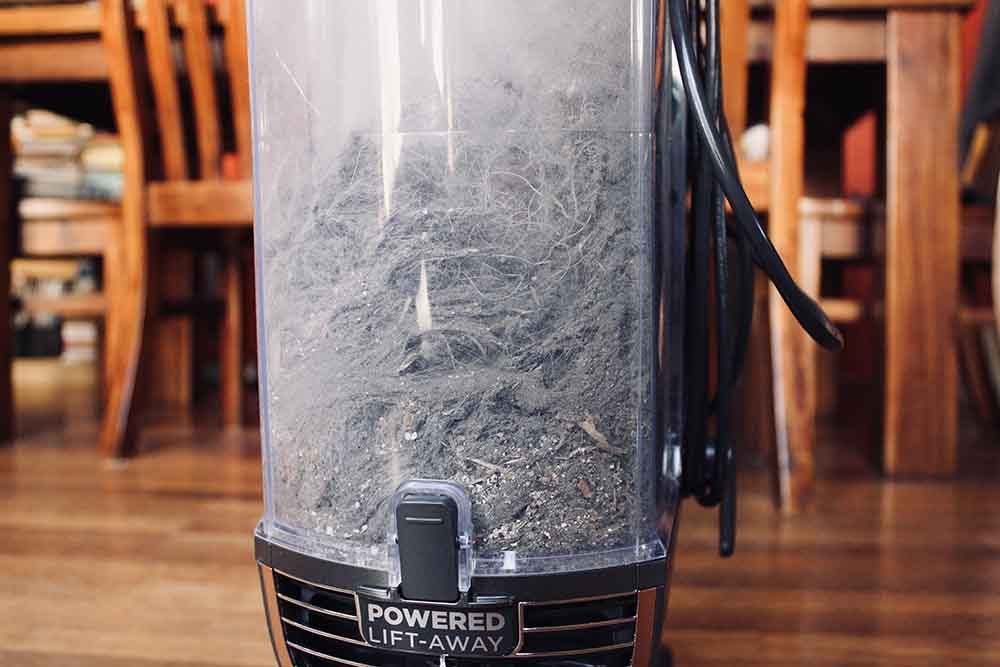 Biting the bullet, I took the Shark PZ1000 outside with a rubbish bag and proceeded to pull it apart for a responsible clean.
To my surprise, the whole process was very simple. Each component comes away easily and allows you to remove every last bit of gunk.
I was particularly impressed by the fact the cannister opens at both ends, and that the self-cleaning brush roll does what it says it will. There was no picking at tangled hair from the bottom of the floor head!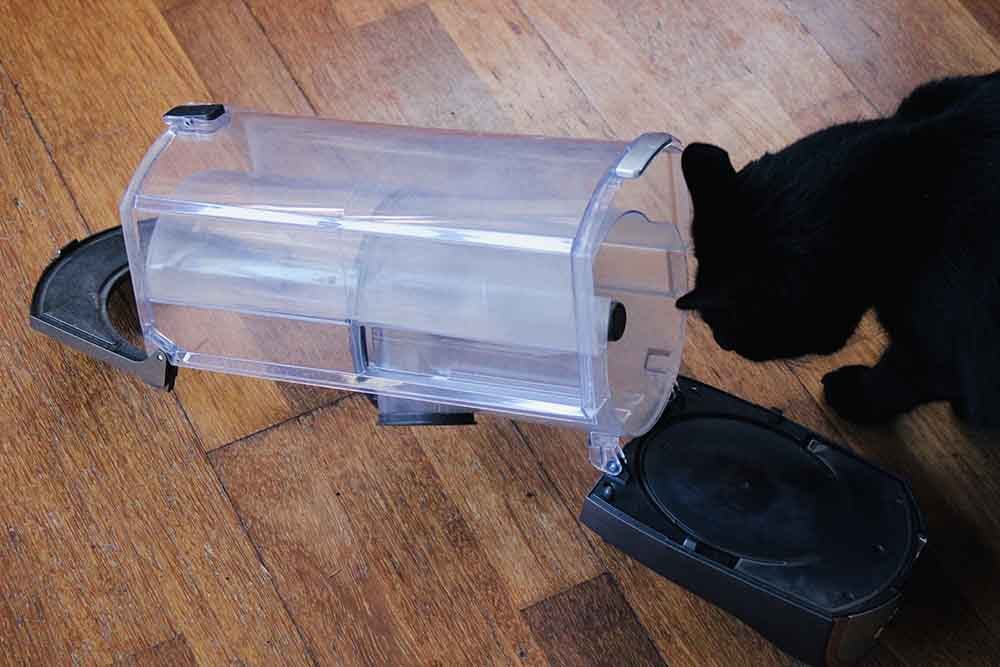 It's also important to note that the Anti-Allergen Complete Seal Technology® really does ensure all that dust stays inside the Shark PZ1000 until you decide its time for it to come out. Unlike my previous vacuum cleaners, there was no smell of stirring dust coming from the Shark PZ1000 as I cleaned.
Conveniently, the HEPA pre- and post-filters are washable to maintain their effectiveness.
Where to buy Shark vacuums in Australia
Overall, I was incredibly impressed with the Shark PZ1000. Its unique combination of cleaning technologies delivered on their promises and left my home cleaner and fresher than any other vacuum cleaner I've used.
It is certainly the most powerful vacuum cleaner I've experienced, and easily replaces mum's old upright as my favourite vacuum cleaner ever (sorry Mum!).
If you would like to experience the Shark PZ1000 for yourself, or Shark's amazing patented technologies across their ranges, shop online or contact the friendly experts at your local Harvey Norman store. They'll help you decide which Shark vacuum is right for you!
*Based on IEC standard 62885-2 Cl. 5.11 at 0.3 to 10 microns.